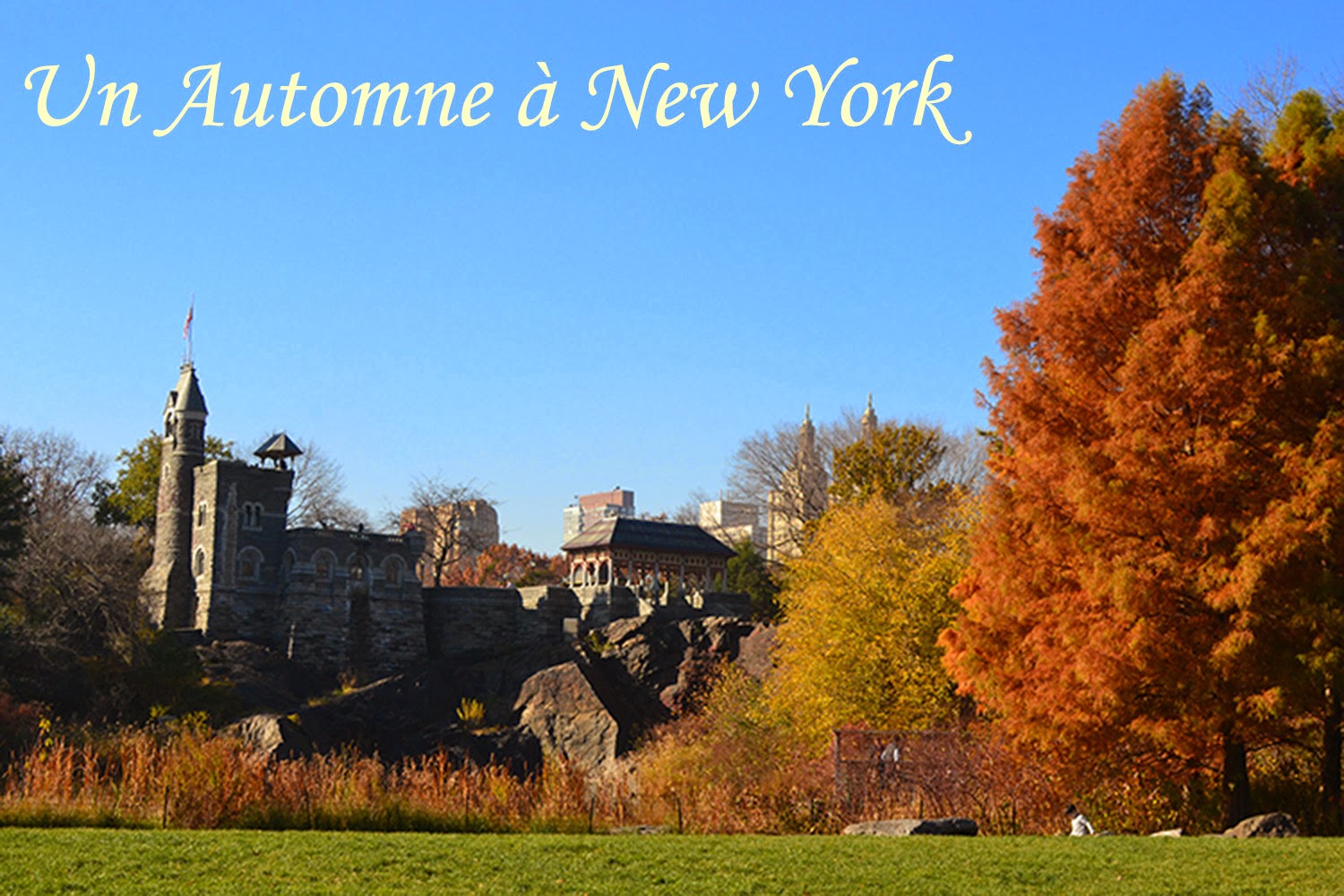 Dire au revoir n'est jamais chose facile. L'été est passé tellement vite que je me demande si je l'ai seulement rêvé. Néanmoins, je me sens tout à fait prête à tourner la page estivale pour ouvrir la porte à l'automne. Un changement de saison tout en douceur, et je suis heureuse de passer à nouveau un automne à New York. Je vous explique pourquoi.
It's never easy to say goodbye. Summer has passed so fast, I wonder if I only dreamt about it. But as we turn yet another season's page, it is a great pleasure to open the door to Fall. Here is a list of what I am looking forward to this Autumn in New York.
– La cueillette des pommes et potirons est la parfaite occasion pour un road trip au nord de New York City. On cueille, on papote, on rit et on déguste du cidre chaud et de bons donuts au cidre. Un délice et une expérience inoubliable dont je vous ai déjà parlé ici en 2013,  et ici en 2012.
– La mode d'automne où on ressort les pulls et petites laines. Parque qu'il n'y a rien de plus confortable à porter, non ? Sans parler du retour des bottines qui donnent à nos pieds et nos ongles vernis des vacances. Enfin, on perfectionne sa technique de « layering » : on assemble ça plus ceci plus cela et on se sent trop stylé !
– Le changement de couleur des feuilles à Central Park est un spectacle magnifique à ne pas rater. C'est ici que l'automne se montre sous son meilleur jour tel dans un film. Tout simplement parfait et romantique.
– L'heure de la soupe. J'adore les soupes et aller chercher mes légumes d'automne au marché. Elles commençaient à m'ennuyer ces salades d'été alors la transition vers les soupes et bouillons de légumes tombe à pic. Rien à voir, mais c'est aussi le retour du Pumpkin Spice Latte chez Starbucks.
– Que serait l'automne sans Halloween ? Et le meilleur costume n'est autre que celui que les New Yorkais fabriquent pour New York et exposent au pas de leur porte.  Customiser les potirons est une activité super fun (et pas aussi facile qu'on le croît). OK, la parade d'Halloween des chiens costumés est tout aussi adorable et loufoque. Sans oublier qu'une autre bonne excuse pour se gaver de bonbons mérite sa célébration.
– En automne, on retourne à l'intérieur pour des sessions cocooning. L'été en terrasse, les picnics et films dans le parc, à la plage, les apéros sur les bar-terrasses et concerts en plein air…  Avec la peur que tout ça nous passe sous le nez, on se sent vite coupable de rester à la maison. Un sentiment qui s'évanouit avec l'arrivée de l'automne. On retrouve les musées, le ciné et son canapé pour rattraper le retard dans les sorties de films et séries, en amoureux ou entre amis.
– Enfin, Thanksgiving. La fête tant attendue de l'année où on se retrouve en famille pour cuisiner et profiter. L'an dernier, j'ai réussi ma première tarte aux noix de pécan et je compte bien renouveler l'expérience. En ajoutant le plaisir de bénéficier d'un weekend de 4 jours et des supers soldes du Black Friday. Oh I love Thanksgiving!
Et puis aujourd'hui est un jour spécial, c'est mon NewYorkCityversaire! Il y a 4 ans, je débarquais avec une grande valise, les yeux remplis d'étoiles et le coeur rempli de rêves et d'espoir. Le bilan: Oh I still love you New York!
Et vous, quel est votre avis sur l'automne? Des activités favorites? Si vous êtes de passage à NYC, n'hésitez pas à me le faire savoir que je vous offre un délicieux Pumpkin Spice Latte. xx Jennie
—
Hello Autumn! Things I love about Fall in the city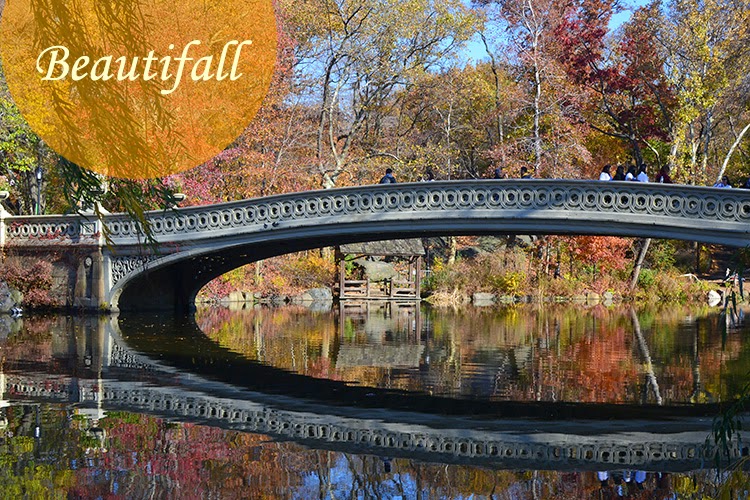 It's never easy to say goodbye. Summer has passed so fast, I wonder if I only dreamt about it. But as we turn yet another season's page, it is a great pleasure to open the door to Fall. Here is a list of what I am looking forward to this Autumn in New York
– Apple and pumpkin picking is the perfect reason for a road trip to Upstate New York. There are plenty of farms and harvests open to the public. Most of them also serve Hot Apple Cider and Apple Cider Donuts. I talked about that experience here in 2013, and here in 2014.

– Fall Fashion at its best. It is sweater season after all and nothing is as comfortable as a big soft knit. The return of the booties gives our pedicure a holiday and puts our mind into the tricky and fabulous art of layering.
– 

 

The Foliage in Central Park, period! Is there anything to add to this? No city does Fall better than New York, right? Central Park's color change is as magnificent as in a movie and makes me want to hug every single (clean and fashionable) person in the park. There are just no words to describe the feeling of observing Fall in Central Park.
– It's Soup o'clock. I love a good soup and picking up vegetables at farmer's markets. It feels also very good to switch the salad routine for a hot comfy meal. Also, Pumpkin Spice Lattes are back.
– 

 

When time has come to celebrate Halloween, the best costume is the one designed for NYC houses by New Yorkers. Pumpkin carving is so much fun (and real work). Everyone is at it and the results exposed in front of the brownstones are amazing. OK, the dog costume parade is pretty awesome as well. Not to mention we never had a better excuse to eat candies.
– The non-guilty feeling of staying inside en enjoy the cocooning season – museums, theaters, snuggles, movie night on the couch. It's time to catch up on series and movies we missed over the Summer while the temperatures cool off.
– Thanksgiving! I am so grateful to have an American family to celebrate it with. The joy of cooking together is priceless. I made my first pecan pie last year and I am so doing this again. Having a full four-day weekend is also an instant happiness maker. Oh, and there is Black Friday as well.  Oh, I love Thanksgiving.
Also, today is a special day for me as I celebrate my NewYorkCityniversary! Four years ago, I landed in the Big Apple with a big suitcase, stars in my eyes as well as hope and dreams in my heart. Well, four years later: Oh New York I still love you!
How about you? How are you planning to spend the Fall season? Pumpkin spice latte in Central Park anyone? xx Jennie
(Visited 309 times, 1 visits today)