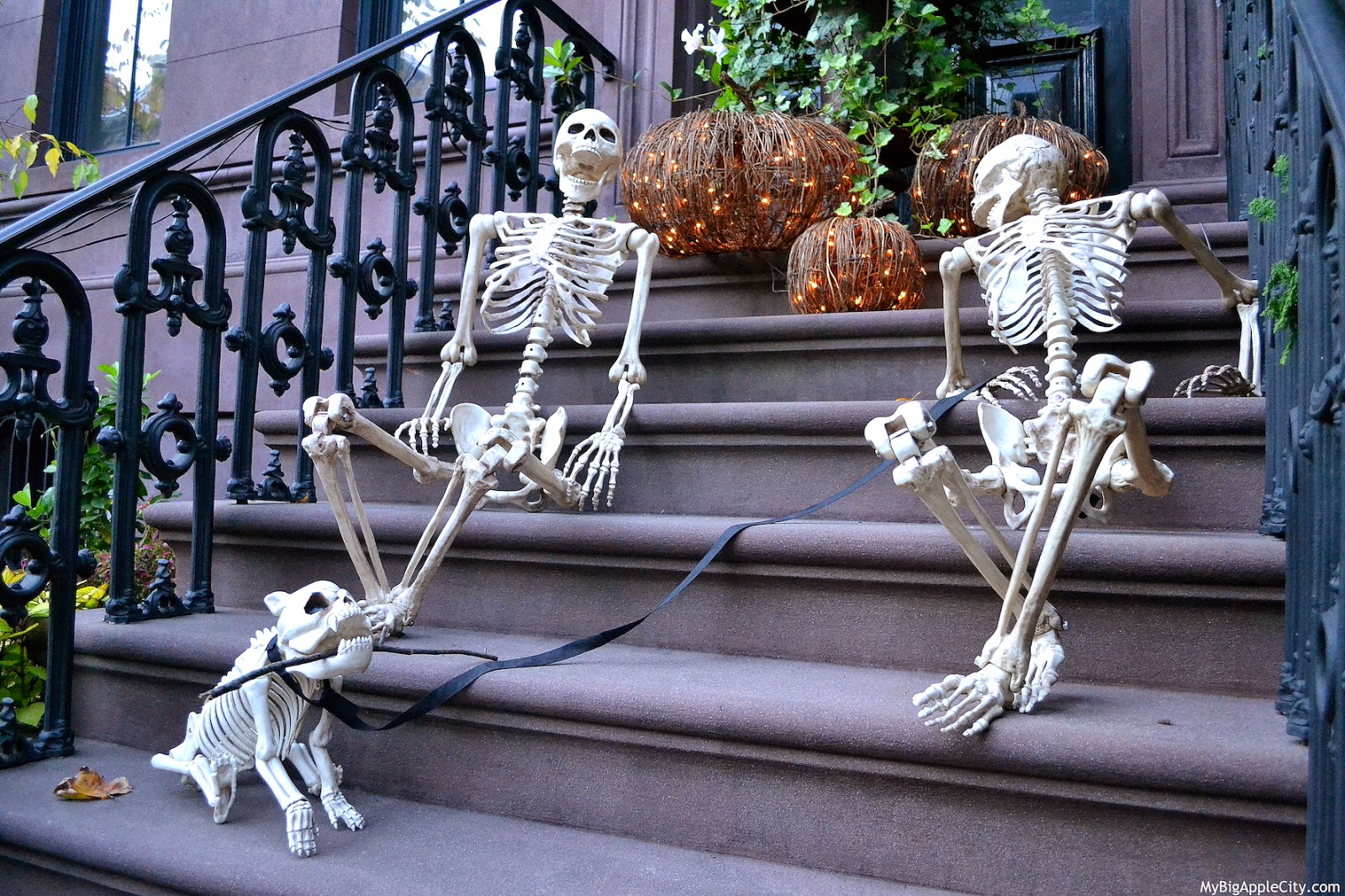 Halloween à New York, chaque année c'est toute une histoire. Les New Yorkais sortent leurs décorations extérieures, font le plein de sucreries en tout genre, échangent sur leurs idées de costumes, découpent leurs potirons et jouent du networking pour se faire inviter à des fêtes démentes. Mais surtout, la magie d'Halloween est que tout le monde ou presque joue le jeux d'une manière ou d'une autre. La journée, ce sont surtout les enfants qui s'amusent, et la nuit les adultes prennent le relai et deviennent très très flippants. Souvenez-vous de mon article sur la parade d'Halloween lors de mon arrivée à New York. Et il n'y a pas seulement New York City, j'avais également testé la visite de la ville de Sleepy Hollow ici (comme le film), ainsi que le manoir de Dark Shadow ici (comme le film également) au nord de la ville.
—
Halloween in New York is always a great idea. New Yorkers expose their best outdoor decorations, buy tons of candy, look for the best costume, carve their pumpkins and use their networking to be part of the best parties in town. But what's magical about Halloween in the city is that most of its residents (if not almost all of them) are playing their part. In the daytime kids have fun, but, once the sun goes down, adults take over and become very creepy. Remember when I participated in the Halloween parade a few years ago? Halloween is not only at its best in New York City, and I have been lucky enough to enjoy the city of Sleepy Hollow (like the movie) and Dark Shadow Manor (also like the movie), north of Manhattan.
Cette année encore, en humble New Yorkaise, je récidive avec les festivités d'Halloween, les potirons sont décorés (promis je vous les montre à mon réveil), le costume est étudié, les bonbons sont prêts et la soirée est organisée.
Et vous, célébrez-vous Halloween aujourd'hui? Quel costume avez-vous choisi?
Happy Halloween à tous. xx Jennie
—

This year again, as a humble New Yorker, I am back enjoying Halloween festivities. Pumpkins are well-carved and decorated (as promised I will show them to you on social media), my costume is picked, candies are ready and I have two parties to attend.

How about you? Are you celebrating Halloween? What is your costume?
Happy Halloween everyone. xx Jennie