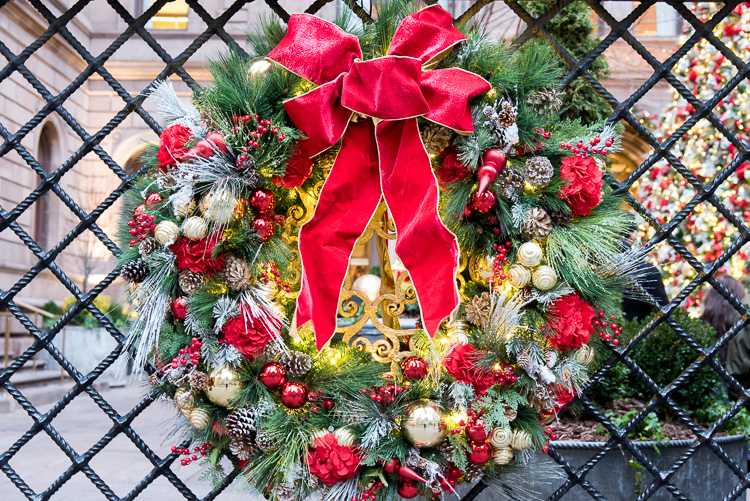 Les préparations de Noël s'achèvent.  J'espère que votre maison est festive et que vos cadeaux ont pris leur place sous le sapin.  Tout est prêt de mon côté.  Encore une fois cette année, je ne suis pas à New York pour Noël mais près de Philadelphie.
Je vous laisse ci-dessous avec ces quelques photos de NYC ainsi que ma dernière vidéo (à voir ou à revoir).  J'espère avoir pu vous partager l'esprit de Noël à New York ce mois de décembre à travers mes articles sur ce blog, mes Live Facebook, mes articles sur We Love New York et mes partages en photo sur les réseaux sociaux.
Il est temps pour moi de vous souhaiter un bon réveillon et un joyeux Noël en famille ou entre amis.  Où que vous soyez: profitez! 
—
I hope your house is well decorated.  I hope your Christmas presents are patiently waiting under the Christmas Tree.  Everything is ready on my side.  Once again this year, I am not in New York but near Philadelphia for Christmas.
Here are a few of my latest Christmas photos from NYC as well as my most recent Youtube video.  I hope I could share the spirit of Christmas all the way from New York this December.  It was great sharing blogposts here, doing Facebook Live videos, writing Christmas articles for We Love New York as well as posting Holiday photos on my social media channels.
I wish you all a very Happy Christmas Eve and a Merry Christmas with friends or family.  Wherever you are: Enjoy!
xx Jennie