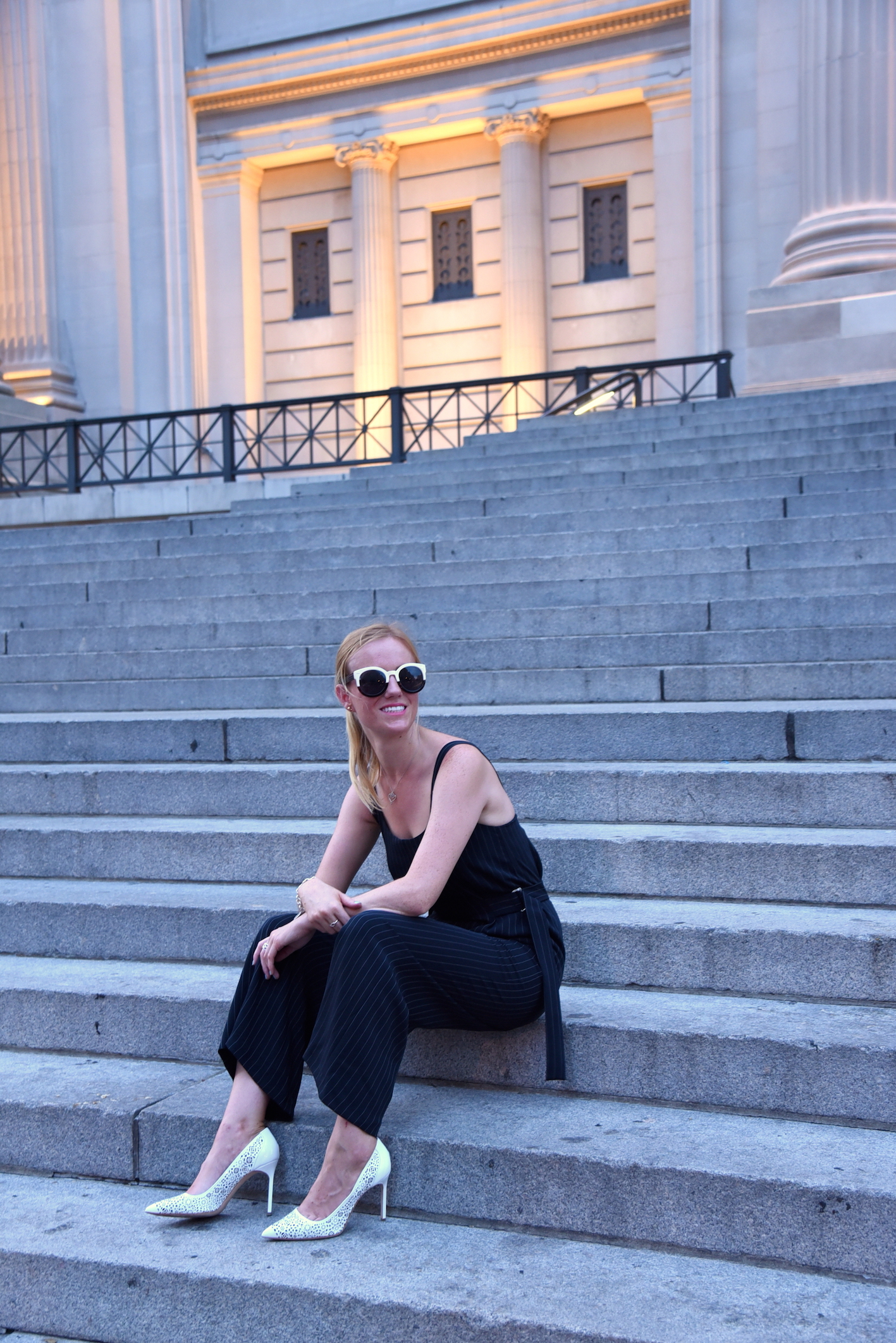 Cette semaine, c'est un peu ma rentrée à New York. Retour professionnel, à la salle de sport et à un régime alimentaire un peu plus sain. Après plusieurs semaines à voyager un peu partout aux Etats-Unis, le départ de mon frère et la fin de la Fashion Week de New York, il est temps de me remettre au travail. Les distractions estivales sont terminées et je me sens prête à accueillir l'automne à NYC. J'ai tellement de projets en tête et plusieurs sont en cours. Cette saison sera productive et j'ai hâte de partager ces projects avec vous.
—
This week definitely feels like my Back to School-Work-Gym-Healthy Diet kind of week in NYC.  I am back after a busy 6 weeks traveling around the US, spending an awesome time with my brother and having fun at New York Fashion Week.  No more Summer distractions, it is time to get my shit together back on track.  I have so many projects in mind/in progress and I better stay productive to show them all to you.  I have exciting things coming in this Fall and I feel so blessed that projects are coming together.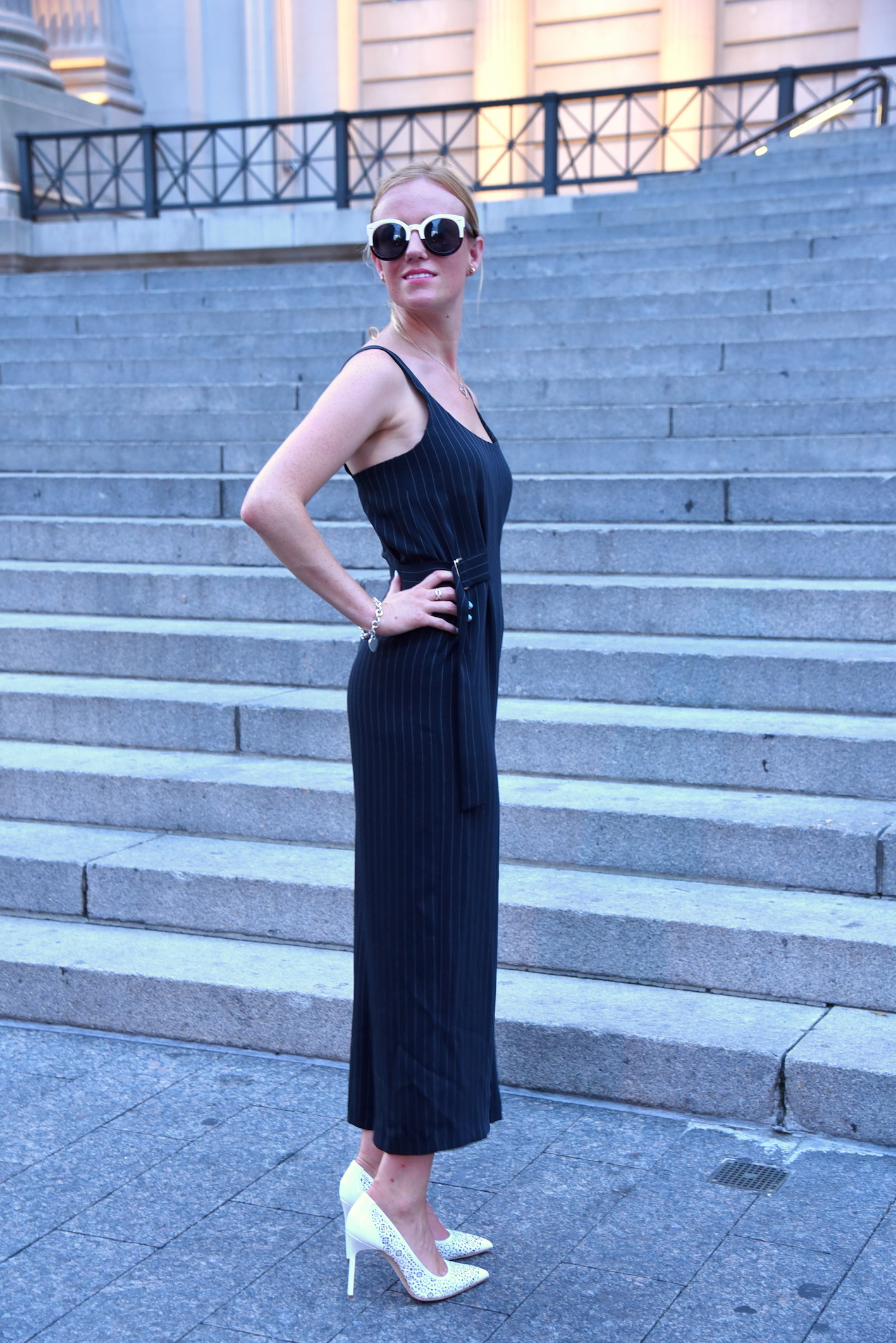 J'ai acheté cette combinaison chez Topshop sur la 5ième avenue et elle me semble parfaite pour faire ma rentrée. J'adore les combis (ou salopettes? J'en perds mon français.).  Elles sont tellement comfortables à porter et faciles à accessoiriser. La matière de celle-ci est très légère et j'ai déjà commencé à la porter lors de soirées d'été à New York (ici au crépuscule devant le Metropolitan Museum). Il me tarde de la porter lorsque les températures seront un peu plus fraiches avec une chemise ou un pull en cachemire. Mes lunettes de soleil sont de chez Urban et sont toujours disponibles ici (les miennes sont couleur ivoire). Quant à ces petits chaussures, elles sont du créateur que j'appelle aussi mon Fashion Papa : monsieur Manolo Blahnik (Qui d'autre, voyons?). Je me les suis offertes pour mon anniversaire l'an dernier et je les adore!
Et vous comment ça va? La rentrée est passée? Avez-vous fait du shopping pour l'occasion? Laissez-moi vos commentaires en dessous de l'article.
—
I bought this outfit at Topshop on Fifth Avenue and it's been on my mind as my 'back to something' outfit.  I like wearing jumpsuits because they are so comfortable and this one is no exception.  The fabric is really light.  I started rocking it during some Summer nights like here at dusk in front of the MET museum.  I can't wait for the Fall weather to settle in to pair it with a button-down shirt or a cachemire sweater. Once again, I am staying true to my personal style and I am wearing stripes.  
The sunglasses are from UO, you can find them multiple colors here (mines are Ivory).  But wait, let's talk about my shoes.  So chic but most of all, they are from whom I call my Fashion Papa: Sir Manolo Blahnik.  I bought them last year to myself as a birthday gift and they are ones of my favorites.
How about you?  Are you back at school-work?  Do you have a uniform?  Let me know your thoughts in the comment section.
xx Jennie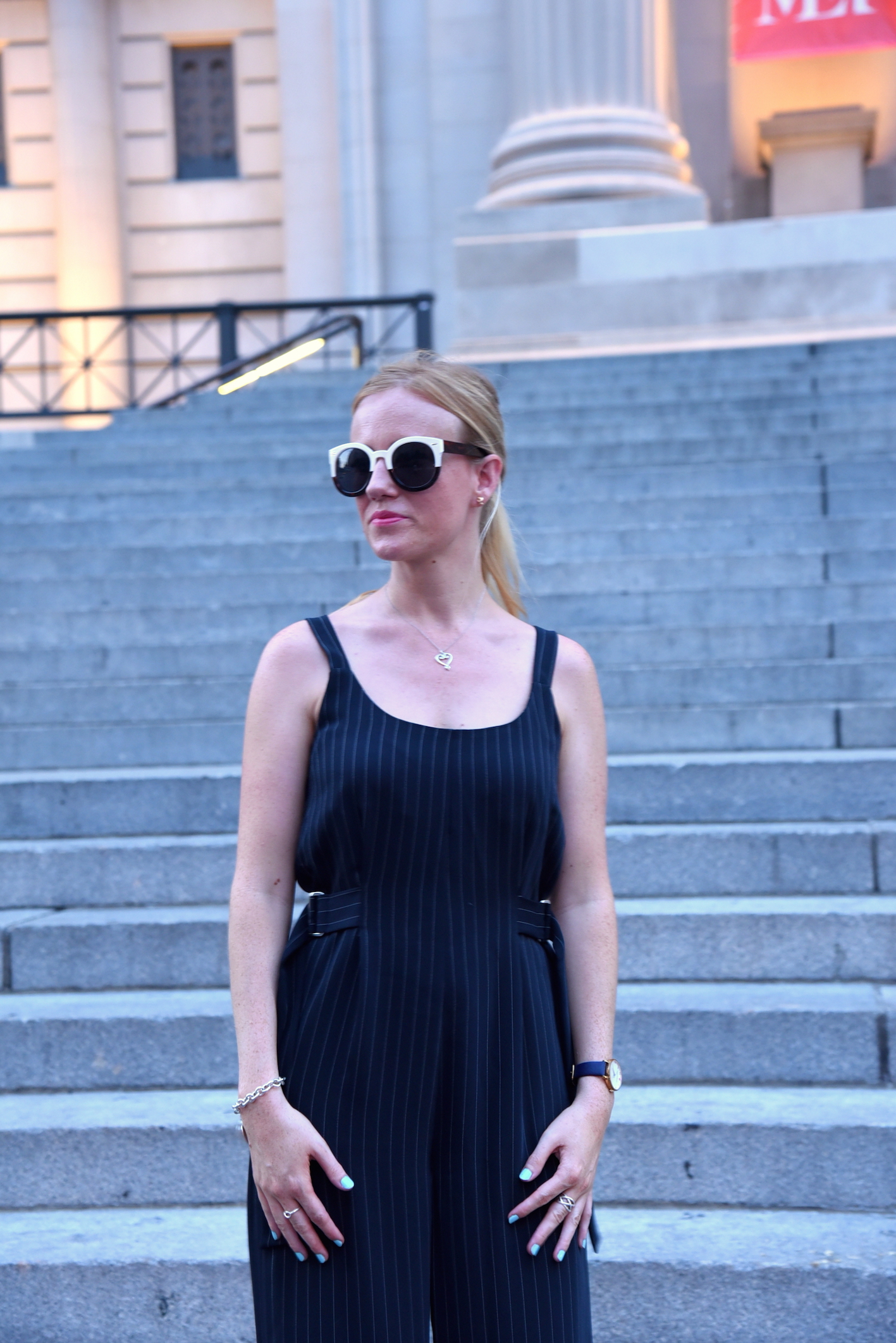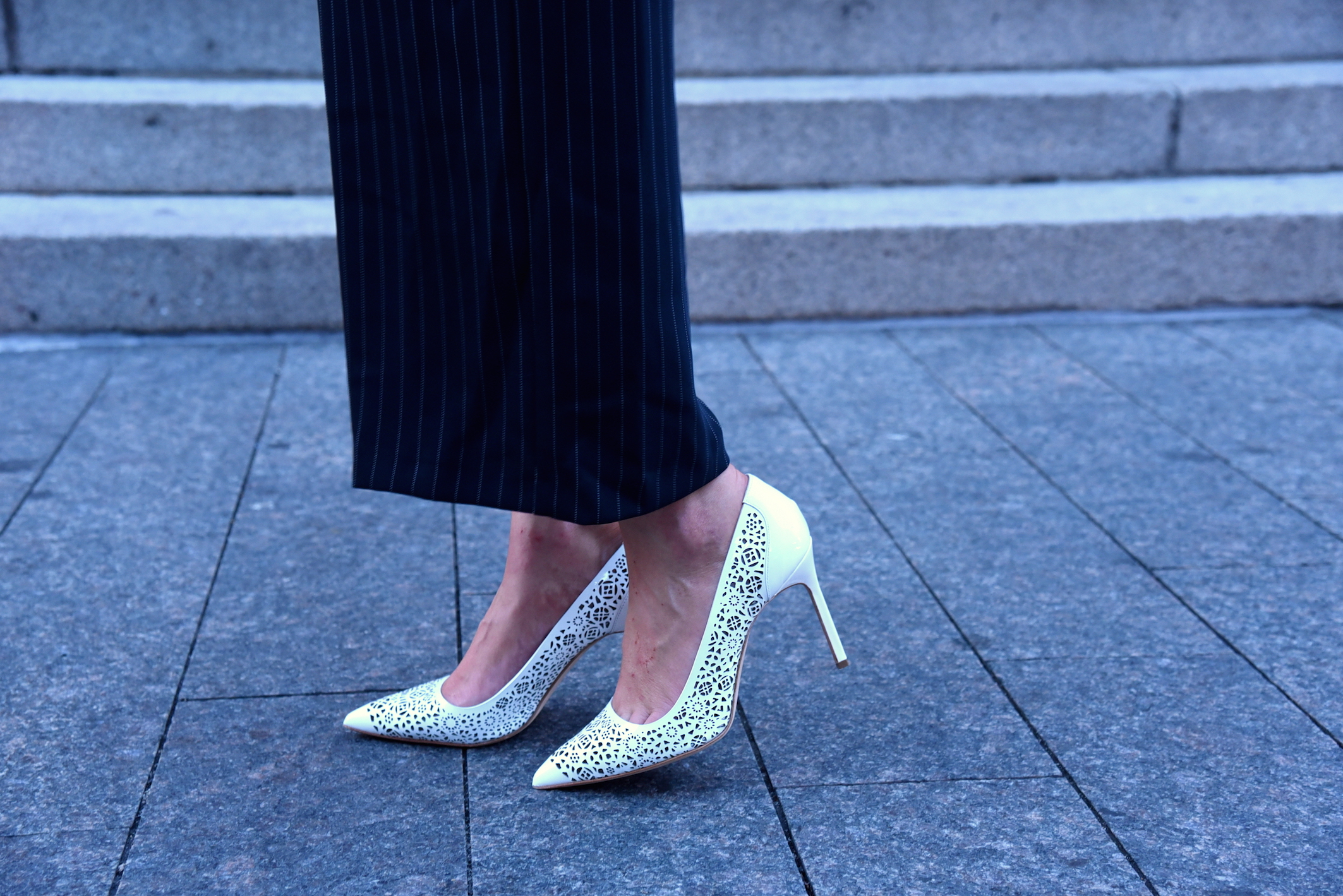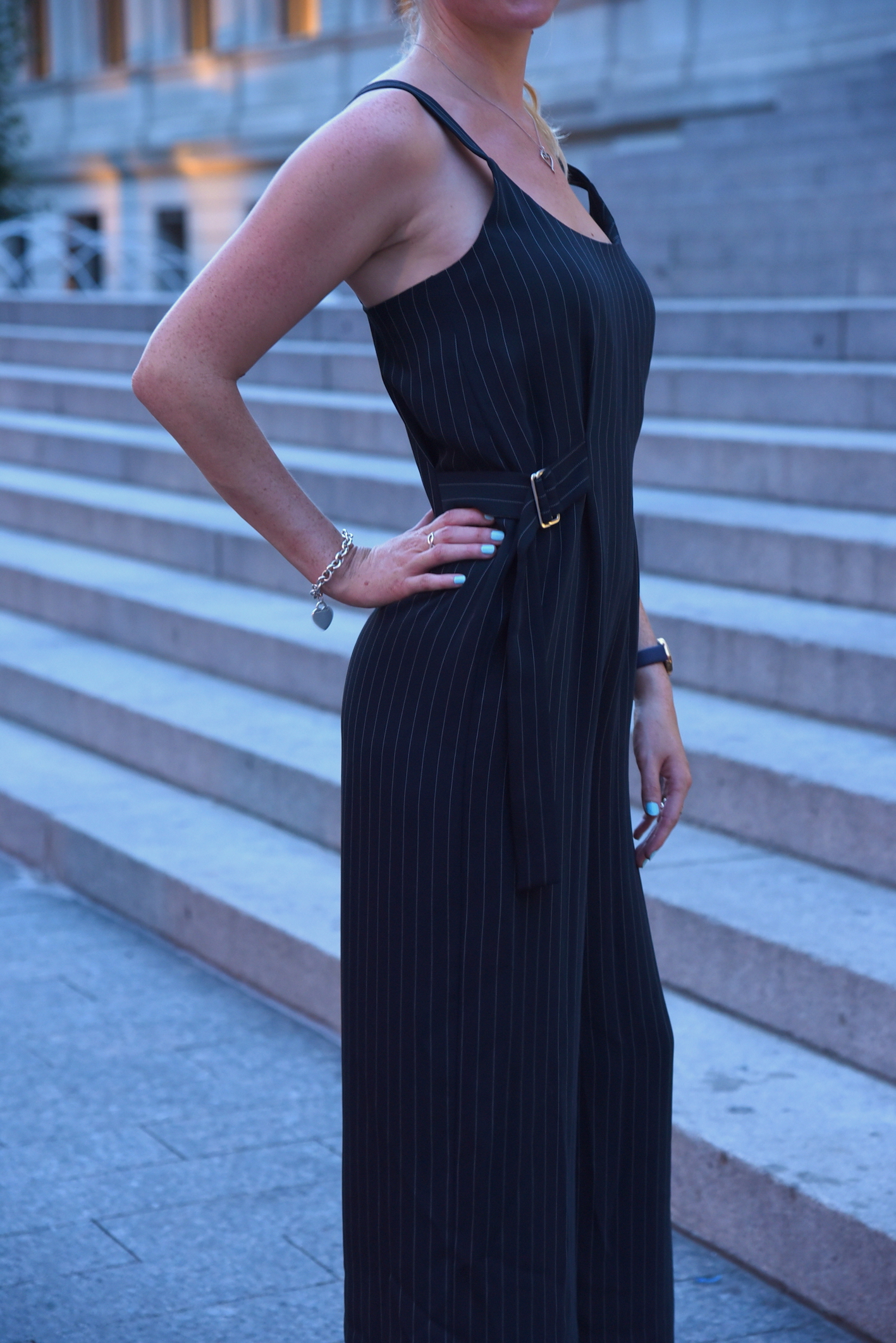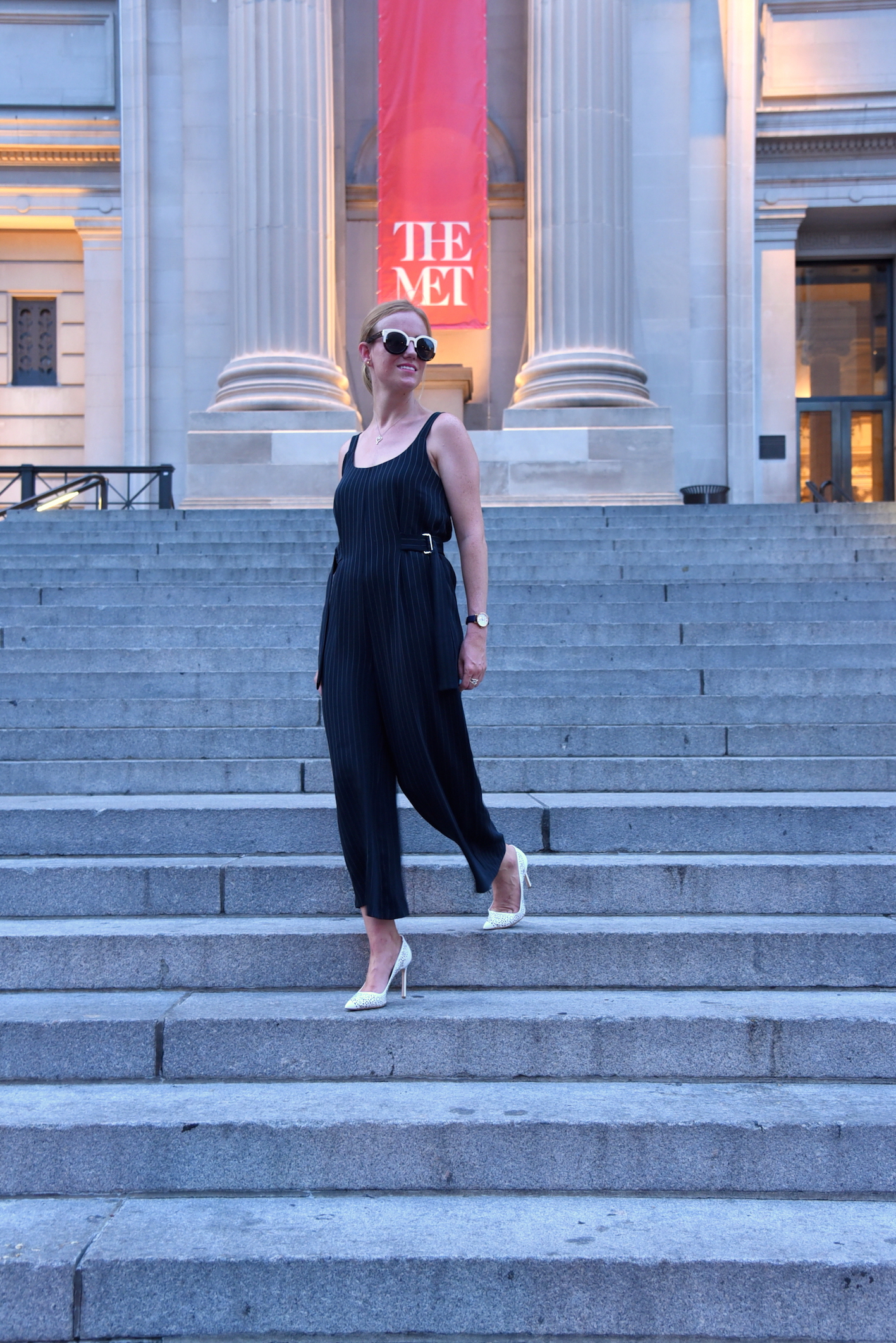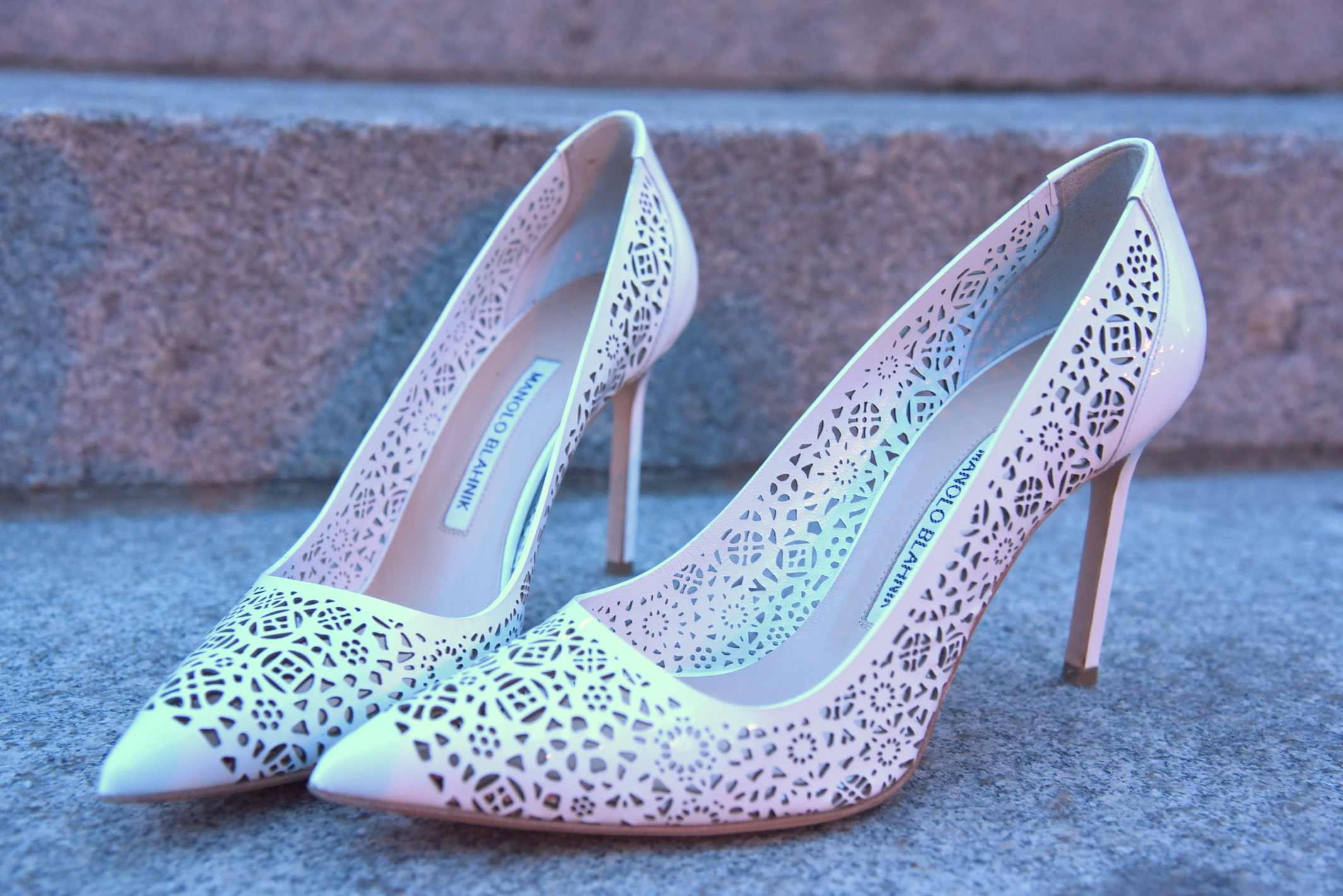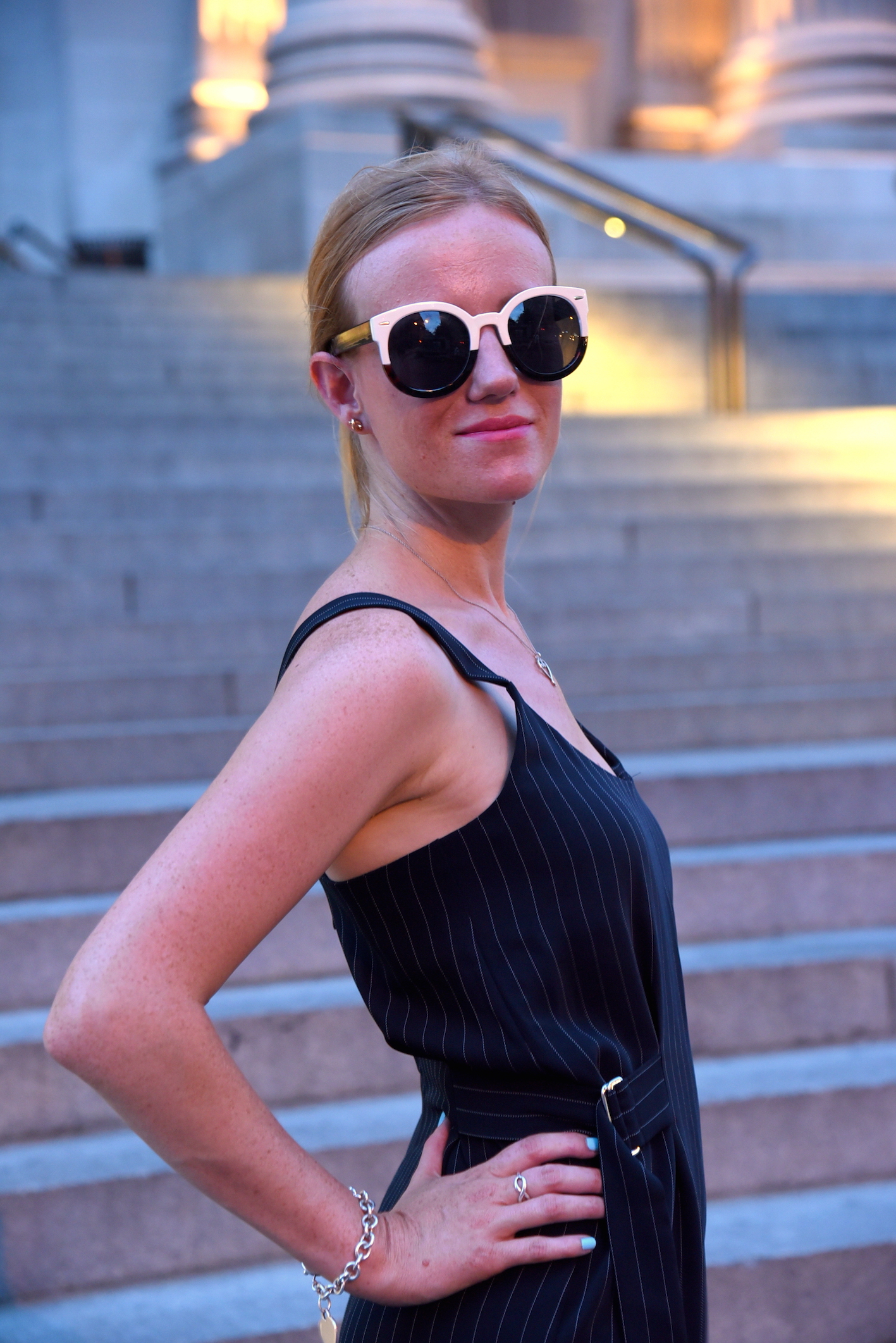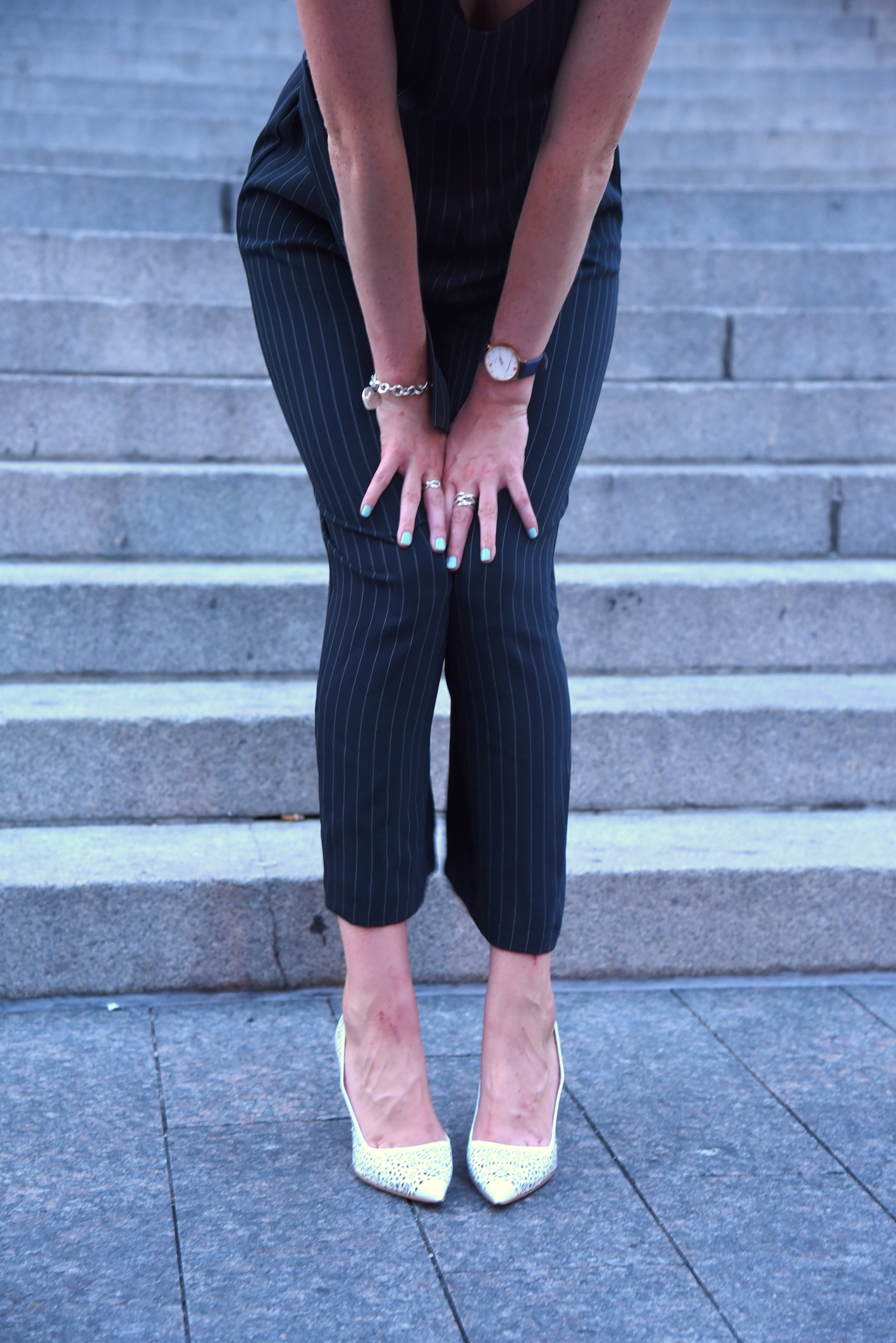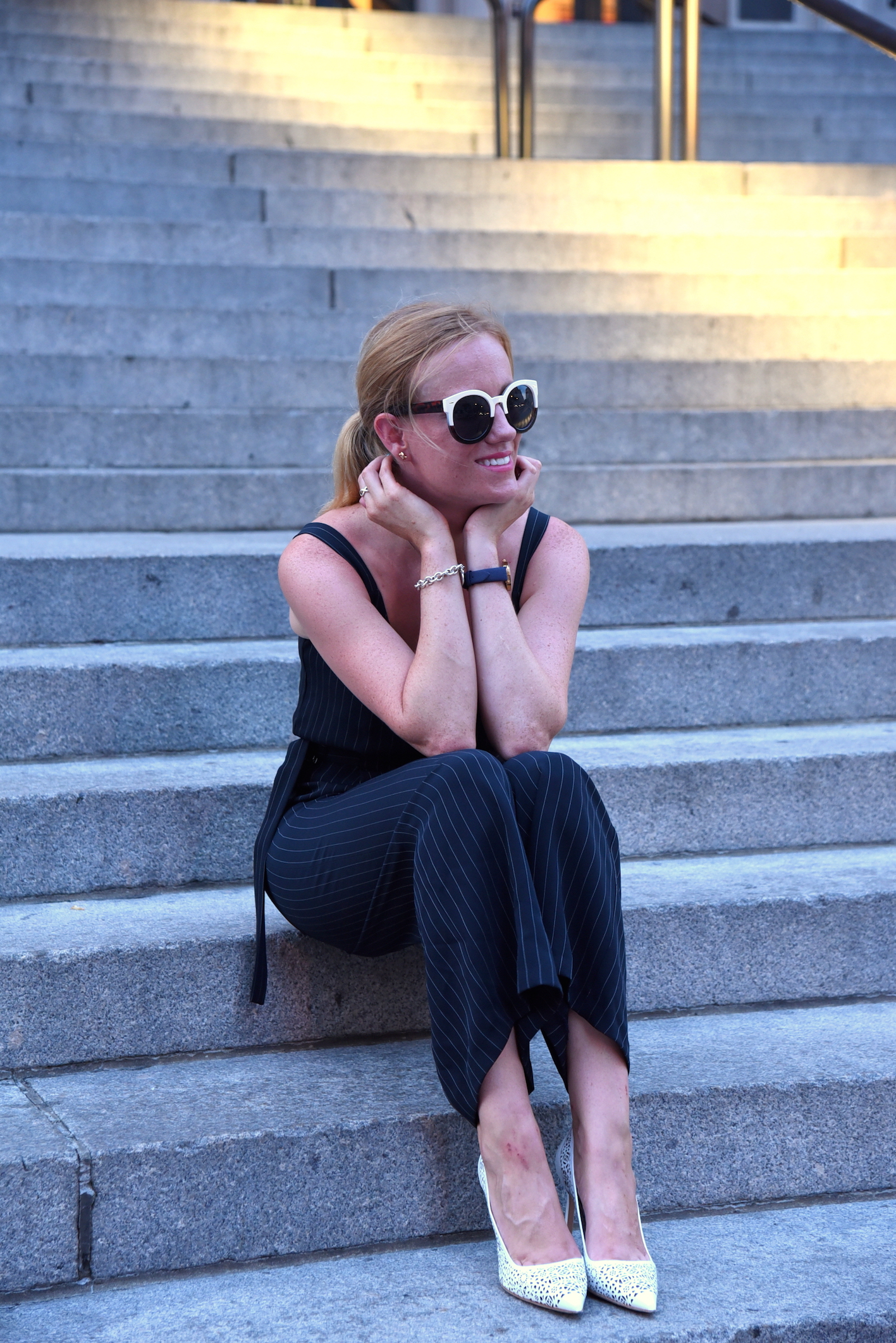 Topshop Jumpsuits / Urban Outfitters Sunnies / Manolo Blahnik Shoes (sold out except here, cheap similar here)
/ Kate Spade NY watch and earrings / Tiffany & Co Bracelet, Rings, Necklace
SHOP MY LOOK:
—