21 jours avant Noël et je n'ai pas encore acheté un seul cadeau… Cette phrase vous ressemble aussi? Noël approche à grand pas et comme chaque année le stress des achats de dernières minutes. Oui, 21 jours ce n'est pas si grave et ça laisse la place mais en grande reine de la procrastination du type "Je suis large, j'ai encore le temps": cette année je change de stratégie. Plutôt que d'affronter la foule et les chansons de Noël (qui me rendent dingue), j'ai décidé de commander la grande majorité de mes cadeaux de Noël en ligne.
—
21 days until Christmas and it sounds like the perfect time to give you  21 gift ideas. Every year, I am one of these people you see running in the stores a few hours before Christmas Eve. And every year, I promise myself it won't happen again. Too crowded, too much stress, too many doubts. Now, December is here and I have not bought one present yet. Alright then, I guess it is time to change my Holiday shopping strategy. That is why I have decided to order online everything I can.
Et comme je fais mes recherches sur les sites, à 21 jours de Noël, je me suis dit qu'une petite liste de 21 cadeaux pouvait vous plaire. Que vous offrez à une mordue de New York, une fashionista, une accroc au maquillage ou à une housewife gaga de déco, voici une sélection pour vous inspirer. Et si vous-même êtes une mordue de New York, une fashionista, une accroc au maquillage et une housewife gaga de déco, il n'y a pas de mal à vous faire plaisir. Le plus de cette liste est que tous les articles sont à des prix abordables.
Qu'en pensez-vous? Avez-vous commencé la course aux cadeaux? Êtes-vous du genre à sprinter dans les magasins à quelques heures du réveillon?
—
As I am browsing through websites, I put down a list of some items that would be a perfect gift for Christmas. Whether you are buying for the New York City lover, the fashionista, the beauty addict or the interior designer friend, here are some inspirations for you. But if you too are a New York City lover, a fashionista, a beauty addict as well as an interior designer, well there is no harm in treating yourself. Best thing about this list? Everything is affordable.
What do you think? Have you started your Holiday shopping yet? Or do you think this year again, you will be found at the counter a few hours from Christmas Eve?
Have a great weekend.
New York City Gift Guide:
1. Dot and Bo Follow That Cab Pillow
2. New Era 9Forty NY Cap
3. NYC Wall Decal
4. Rosenthal Big Cities Mug
5. New York Air Book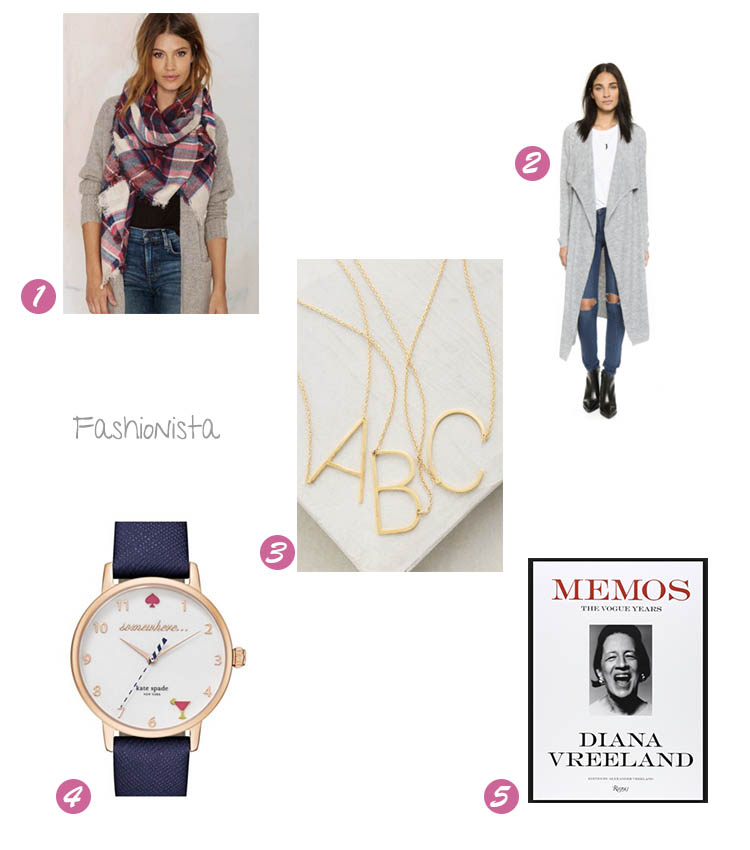 Fashion Gift Guide:
1. Factory Leeza Plaid Scarf
2. BB Dakota Tabbetha Cardigan
3. Anthropologie Monogram Necklace
4. Kate Spade New York Somewhere Watche
5. Diana Vreeland 'Memos' Book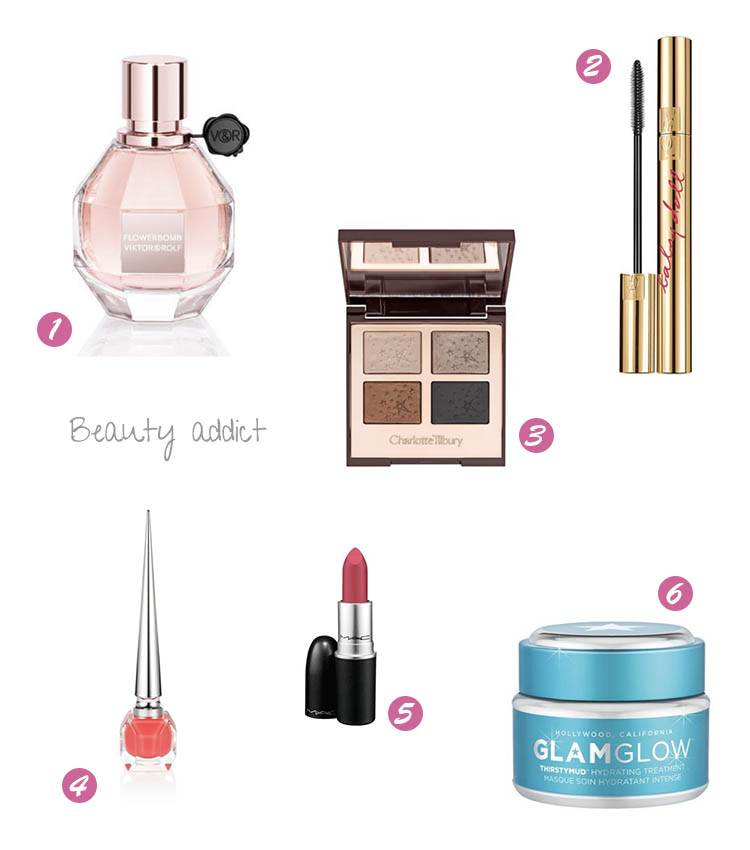 Beauty addict Gift Guide:
1. Viktor & Rolf Flowerbomb Eau de Parfum
2. Charlotte Tilbury Luxury Fallen Angel – Eye Shadow Palette
3. Yves Saint Laurent Mascara Volume Effet Faux Cils Baby Doll
4. Christian Louboutin Nail Polish
5. M.A.C Lipstick
6. Glamglow THIRSTY MUD TM Hydrating Treatment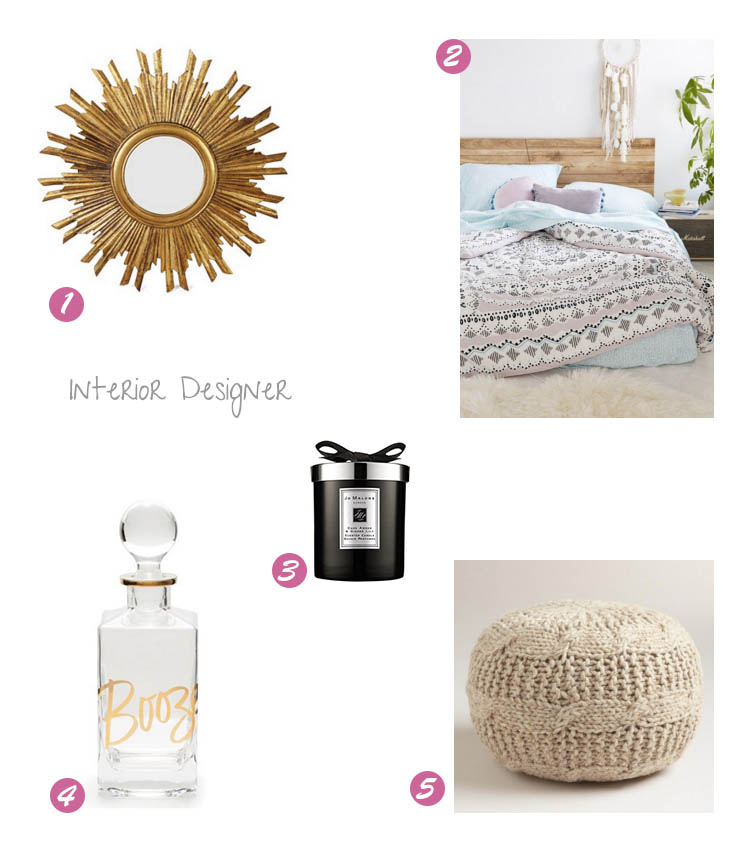 Interior Designer:
1. Piedmond Sunburst Wall Mirror
2. Plum & Bow Mia Medallion Snooze Set
3. Jo Malone London Candle
4. Rosanna Booze Glass Decanter
5. Taupe Heather Sweater Pouf