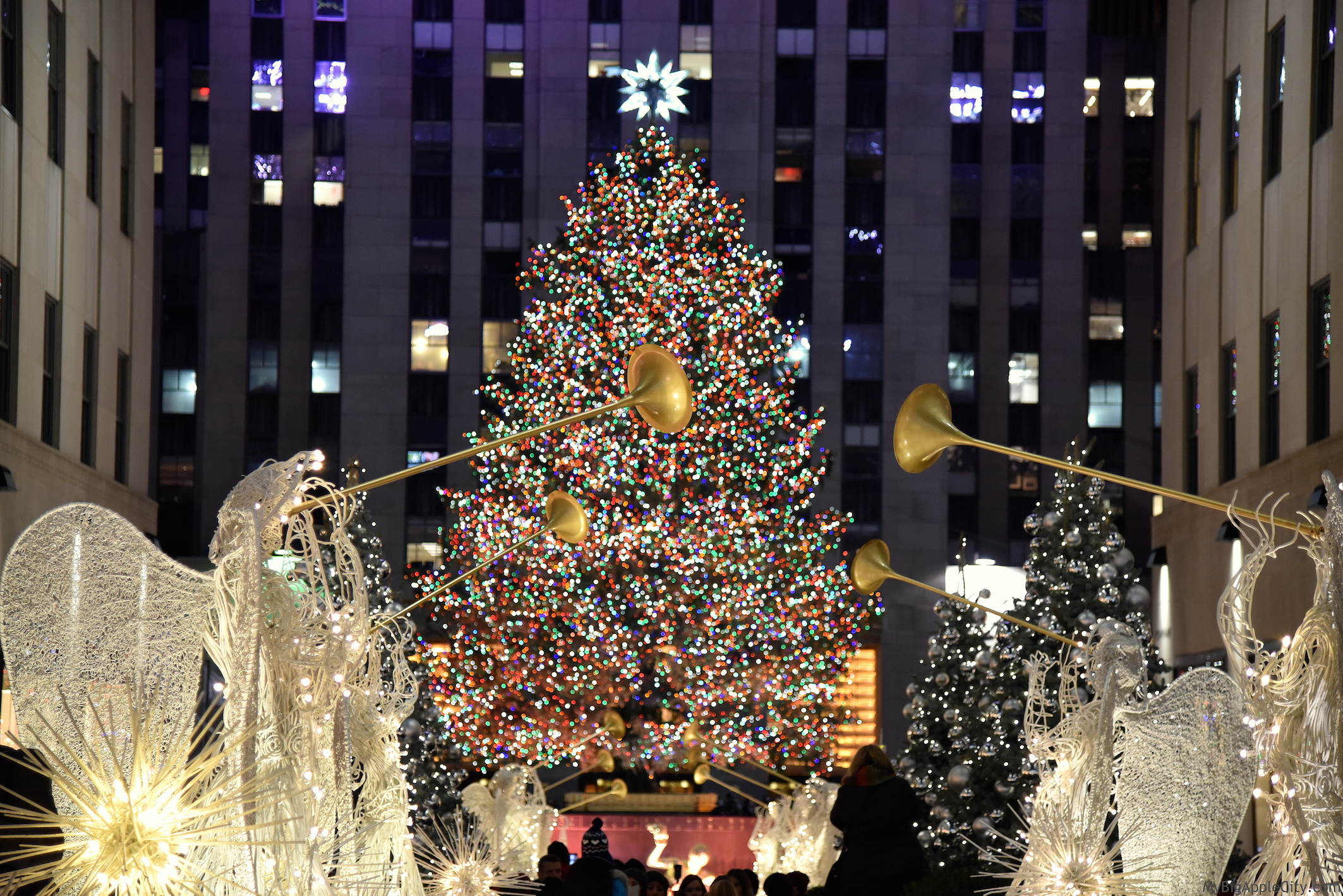 La magie de Noël envahit New York cette semaine avec ses illuminations sublimes et ses sapins de Noël à travers la ville. Les New Yorkais s'empressent de terminer leurs achats de Noël. Beaucoup osent braver la foule pour caresser la glace dans une des nombreuses patinoires. Ce qui est sûr: l'esprit de Noël est bel et bien au rendez-vous et les célébrations ne font que commencer.
—
It definitely looks like the most wonderful time of the year in New York.  Christmas is coming, people are running around for their last minute Christmas shopping or slowing down to enjoy the Christmas lights in Manhattan.  Lots are actually taking on the challenge and facing the crowd on ice.  One thing is certain: Christmas spirit in New York is all around and everyone is getting ready to celebrate.
J'adore me promener dans les rues pour admirer toutes les décorations. Je vous ai d'ailleurs partagé les vitrines des grands magasins de Manhattan dans cet article. New York en période de Noël est indéniablement magnifique. Même si beaucoup de décorations se ressemblent d'une année à l'autre, je ne m'en lasse pas. Les gros sapins de Noël qui s'illuminent à la tombée de la nuit et surtout le sourire sur le visage des New Yorkais, petits et grands.
—
I love walking around the city to spot all the Holiday decorations.  My last article here was about the Holiday Windows in Manhattan.  It might be one of the only times I am alright with waiting in line and crossing a lot of people (way too many) on the sidewalks.  Let's say that the spectacle outside with all the lights makes it worth it.  The giant Christmas trees across the city are magical.  And most of all, everyone seems excited and puts a smile on their face.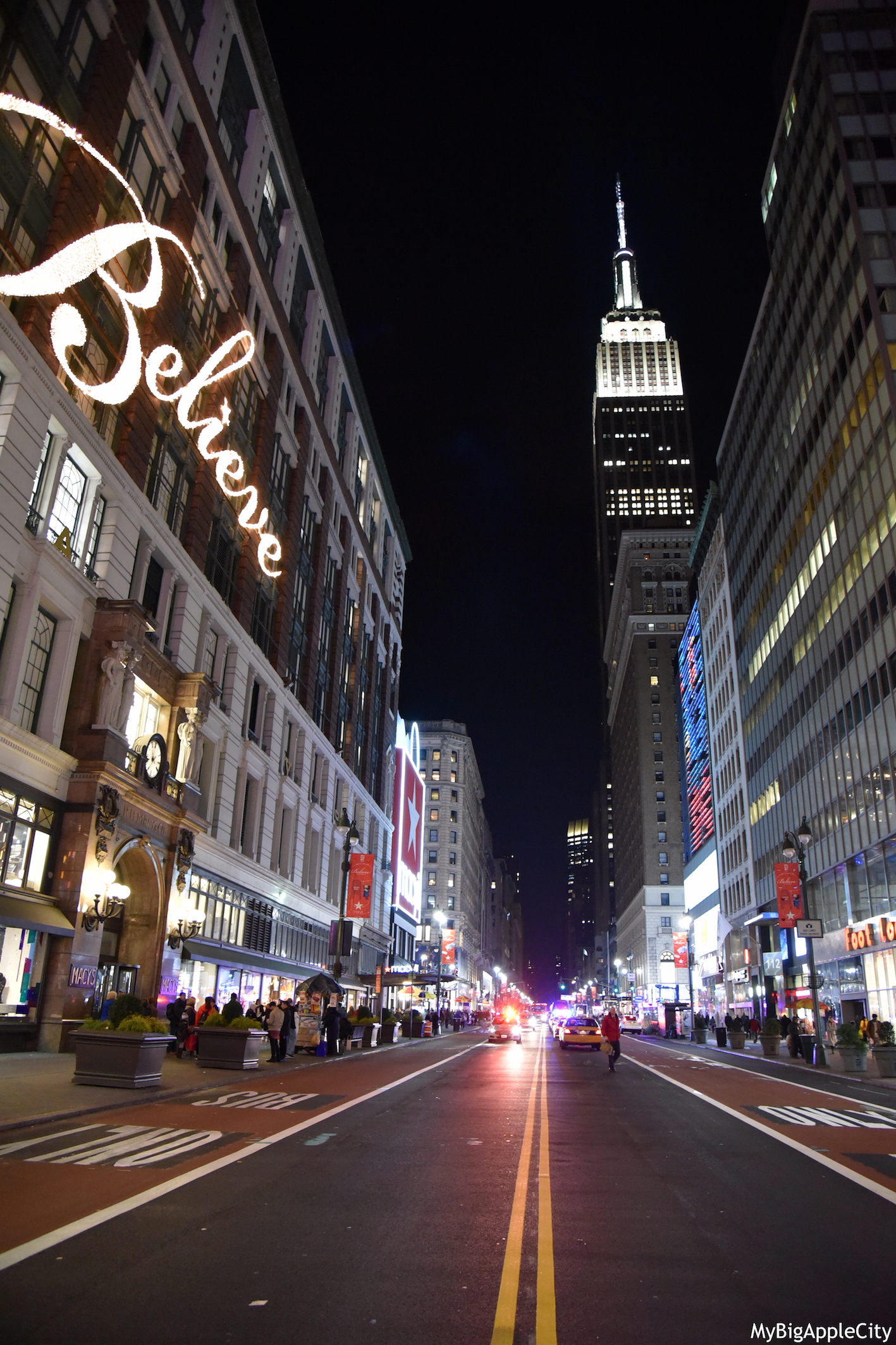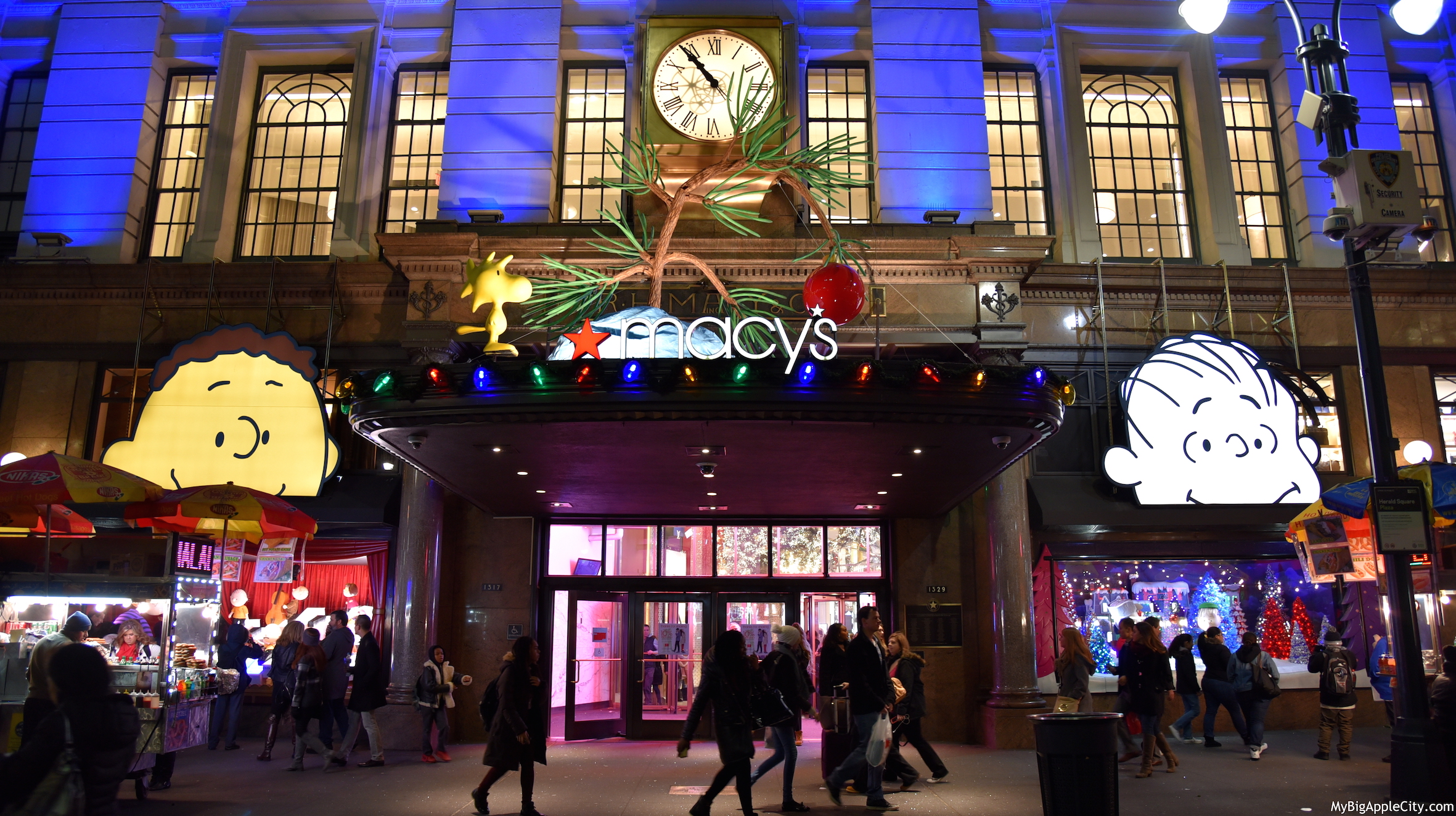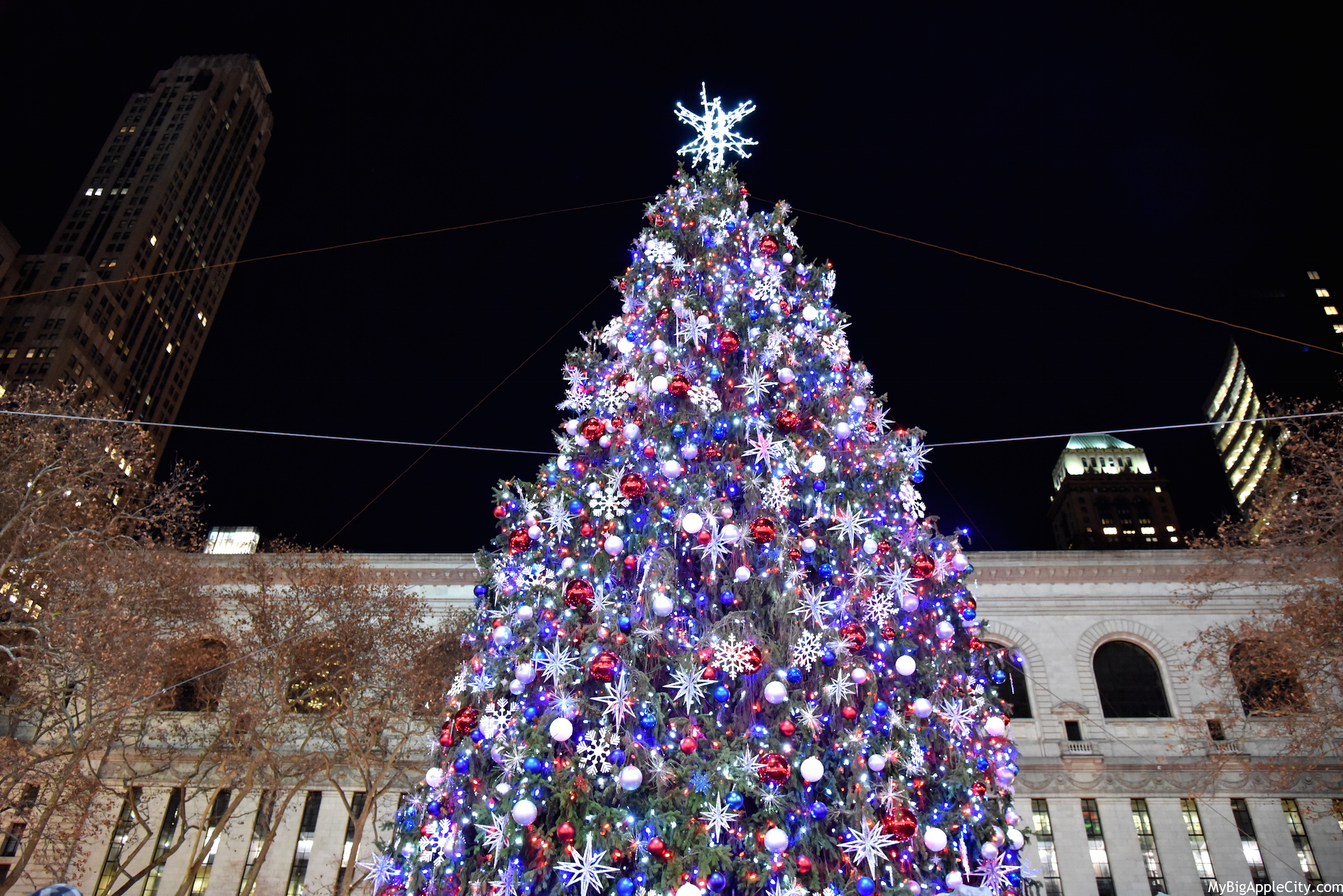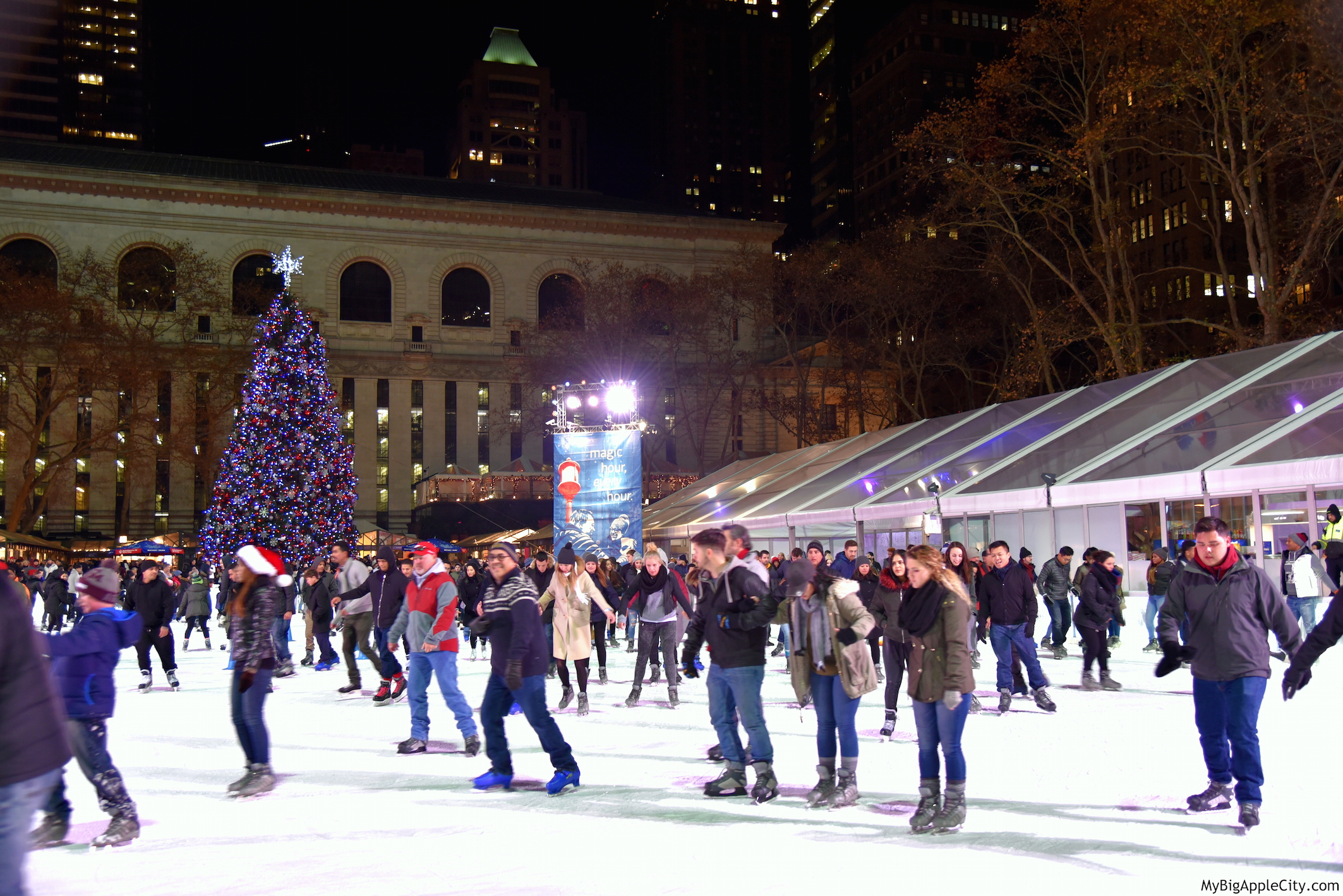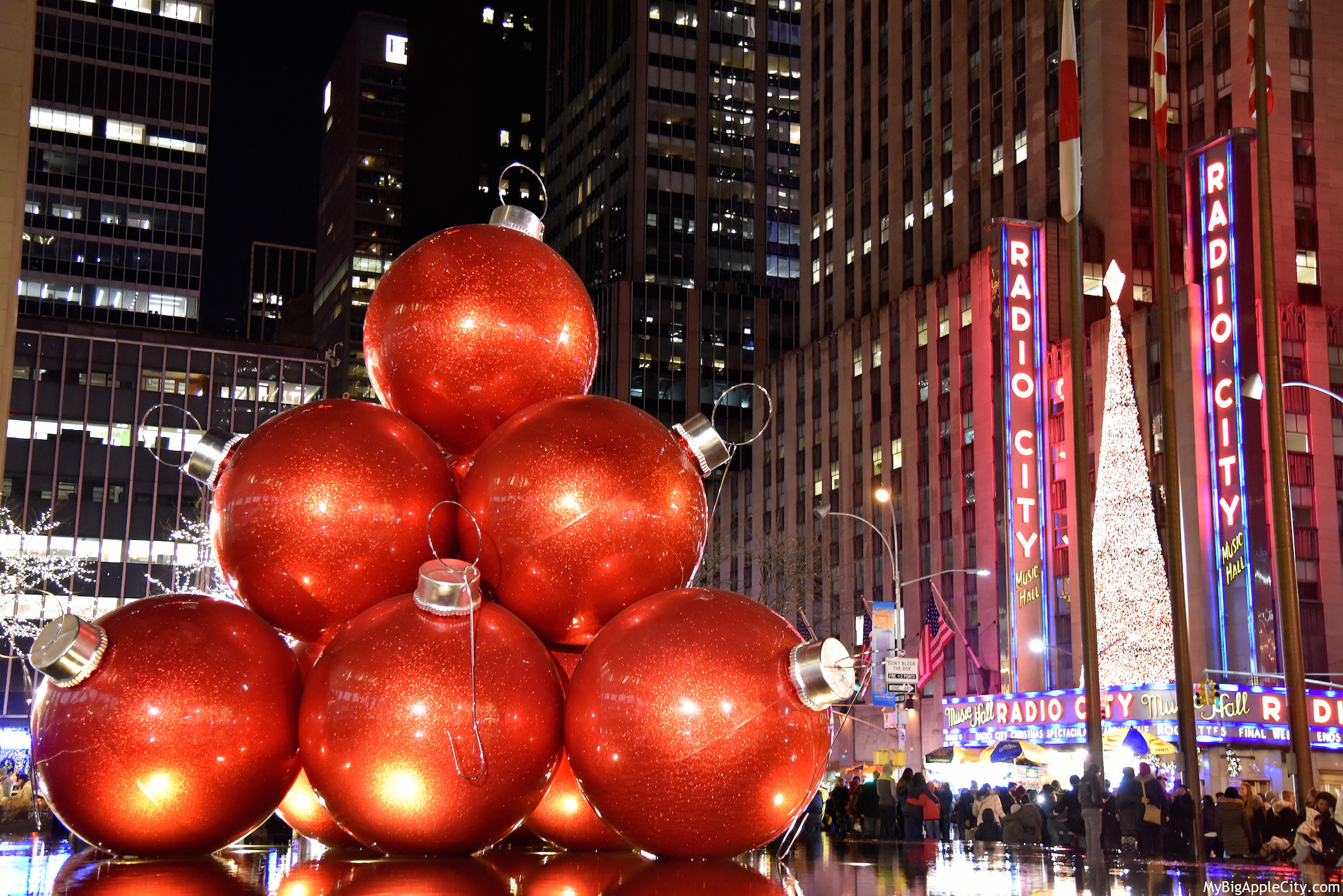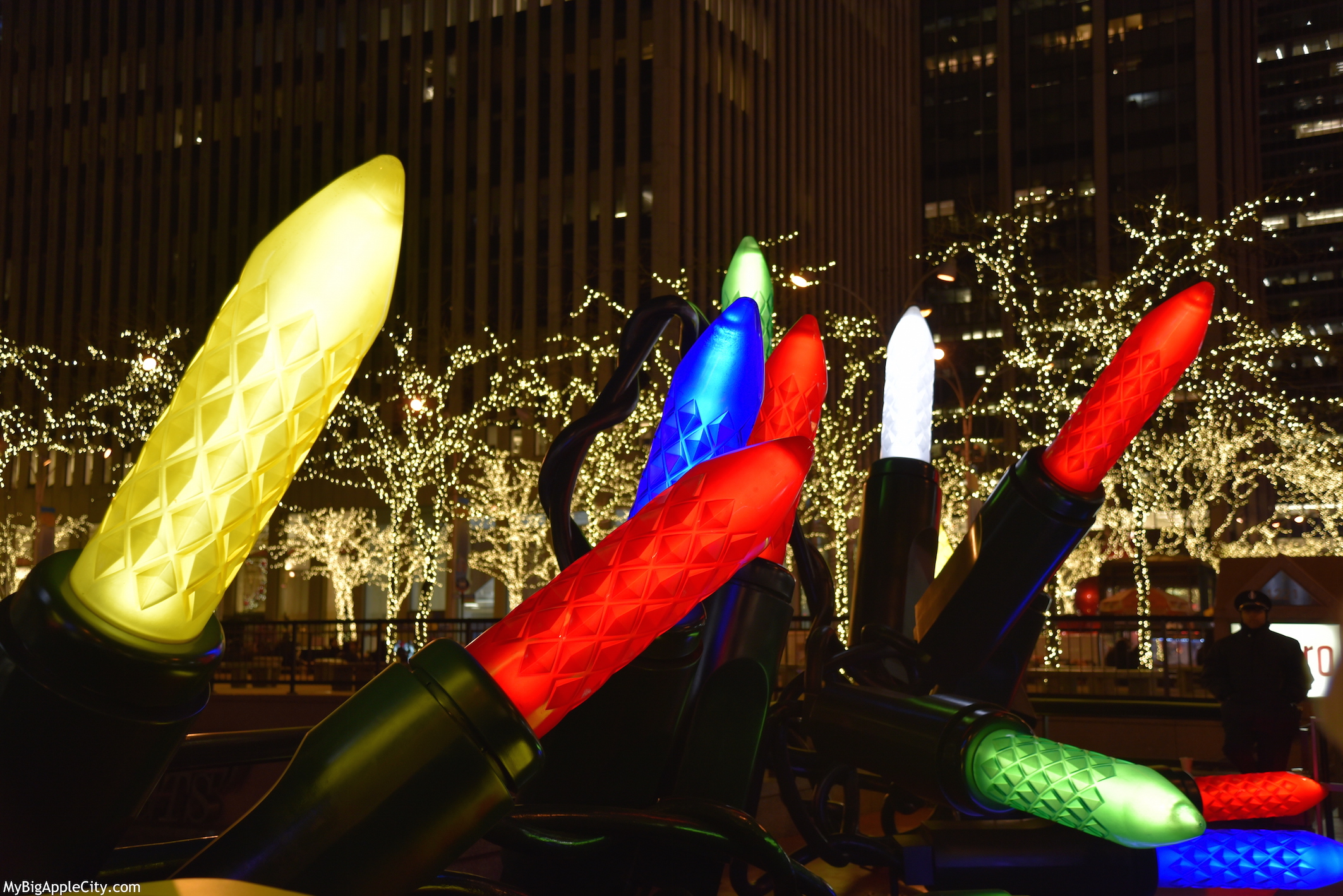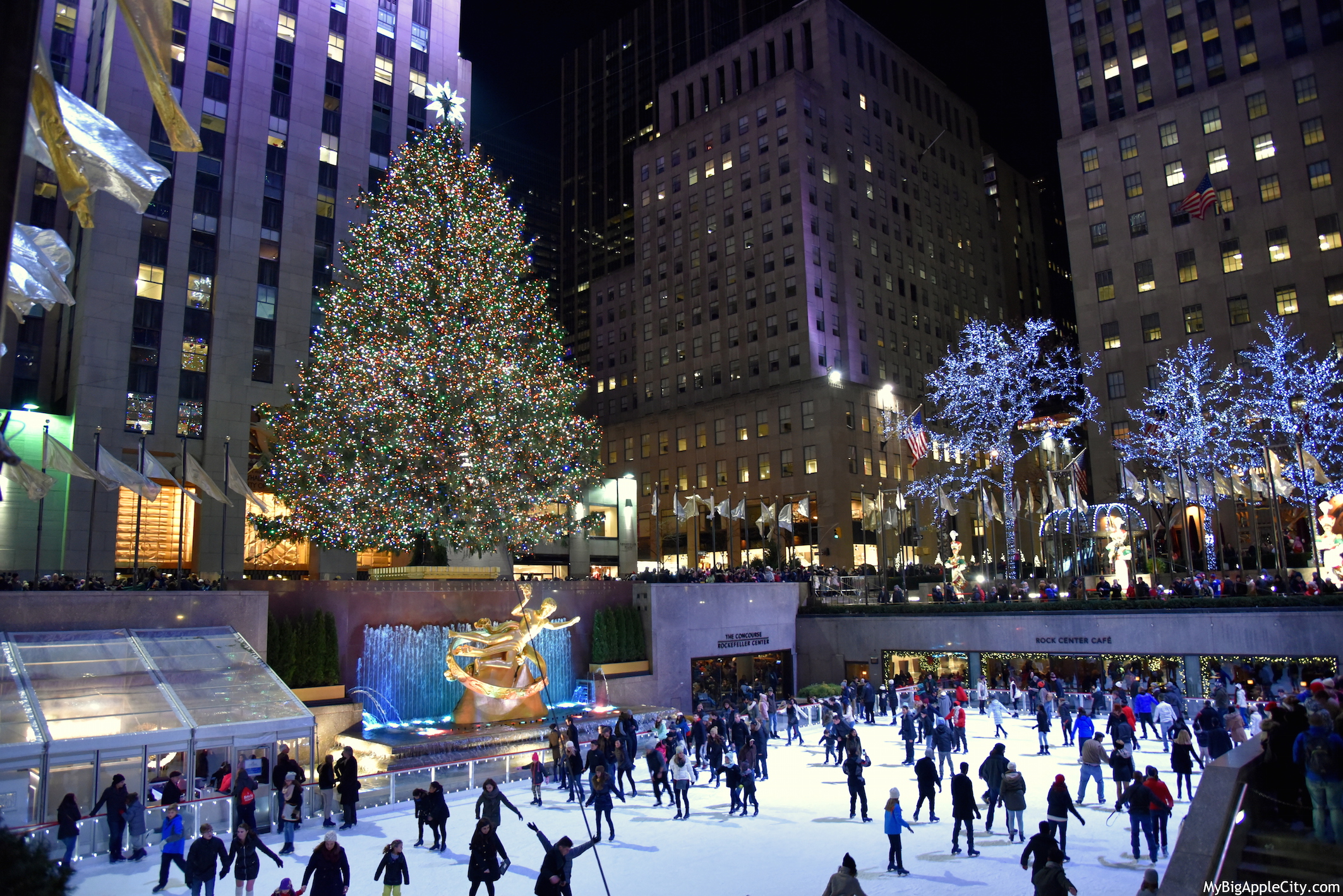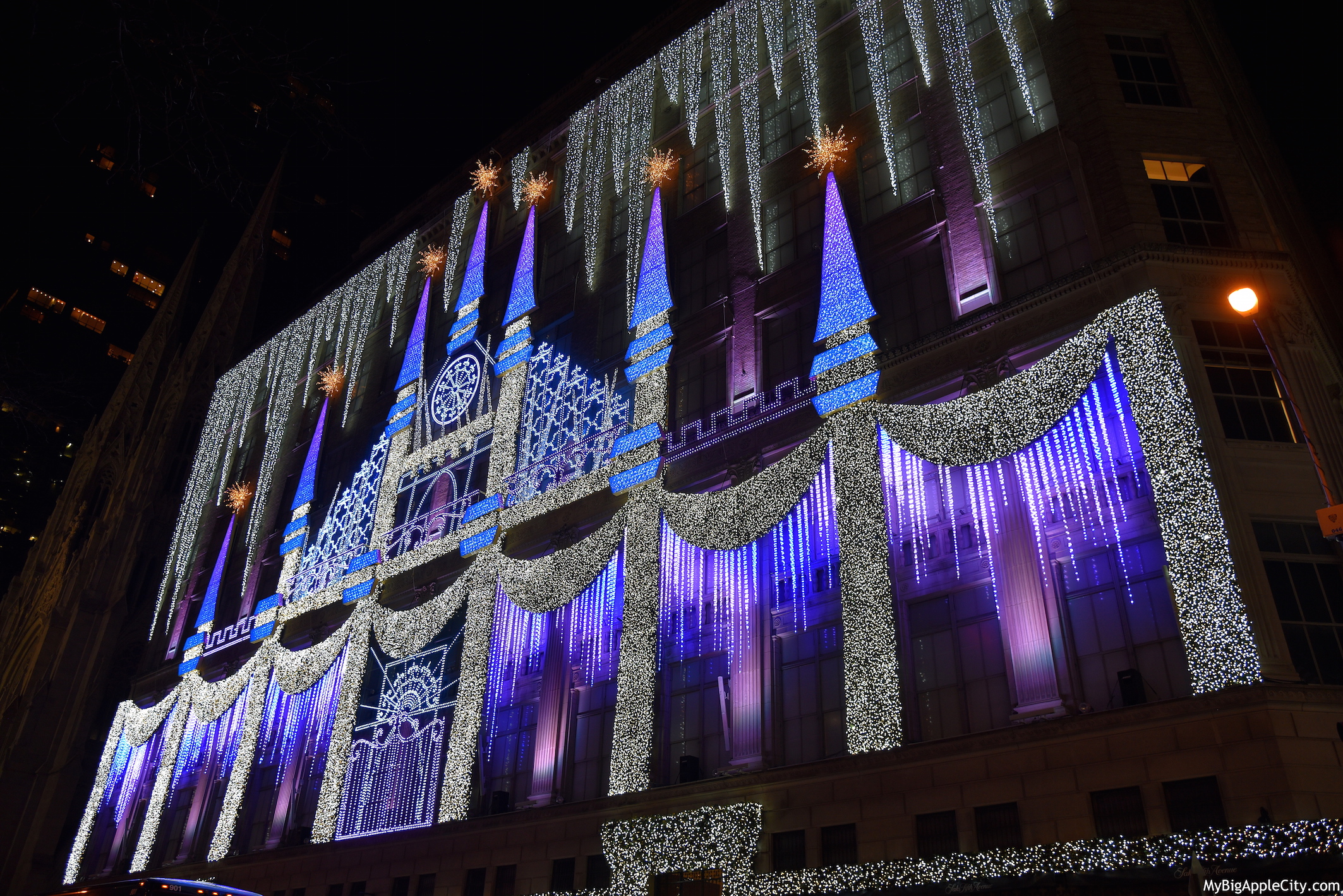 Mais le spectacle n'est pas seulement en extérieur. Depuis que j'habite à New York, je ne peux plus faire sans un vrai sapin dans mon appartement. J'adore me relaxer sur le canapé, sentir l'odeur du sapin et admirer ses lumières. Regarder des classiques ou bouquiner avec une tasse de thé, il n'y a rien de plus relaxant. Cette année encore, j'ai décoré mon petit chez-moi new yorkais et j'ai même mis la main à la patte. J'ai eu envie de réaliser une couronne de Noël pour la porte d'entrée (un DIY improvisé vite et facile) et de décorer les chaussons pour la cheminée.Les cadeaux sont tous emballés et en place sous le sapin. Il ne reste plus qu'à assembler ma maison en pain d'épices et tout sera prêt. Mais, là tout de suite, j'ai simplement envie d'un bon chocolat chaud et de cookies de Noël.
Quel est votre programme de Noël? Vous décorez également? Peut-être avez-vous un DIY de Noël que je devrais essayer l'an prochain?
—
But the show is not only outside. Since moving to New York,  I cannot do without a real Christmas tree inside my apartment.  I love lounging at home with the wonderful smell of a tree and looking at the lights. This year again, I enjoyed decorating and even let my crafty side out.  I made my very first Christmas wreath (very easy & quick improvised DIY).  I also bought some stockings to glitter initials on them and hang on the chimney.  One last DIY will be my Gingerbread house tomorrow night.  I finished wrapping all the gifts and they are sleeping patiently under the Christmas Tree.  Now all I want is a homemade hot chocolate and Christmas cookies.
What are your plans for Christmas? Do you also decorate? Any great DIYs I should try next year?
xx Jennie