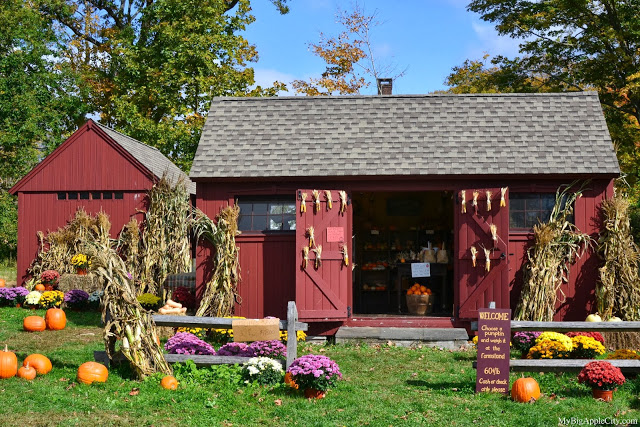 Pour moi, l'automne débute officiellement avec la cueillette des pommes et des potirons. Une des traditions, que je préfère depuis que je suis aux US, est d'organiser un petit road trip entre amis au nord de New York pour découvrir de nouveaux environs. Je vous avais déjà parlé l'an dernier de la visite de la Wilkens Farm& Fruit ici. Cette année, nous avons testé 2 fermes : Warrup's Farm au Connecticut pour le choix de potirons et courges, et Fishkills Farm pour la cueillette des pommes. Vous me connaissez, je fais beaucoup trop de photos. Commençons par Warrup's et Fishkills fera l'objet d'un autre article (chanceux!).

Fall officially begins for me when I go apple and pumpkin picking. As one of my favorite

American traditions

since I moved to the United States, I love planning a road trip with friends to upstate New York to discover the countryside. I already talked about my experience last year when we visited the Wilkens Farm here. This year, we picked our pumpkins at Warrup's Farm in Connecticut and our apples at Fishkill's Farm in New York. You might know by now that I take too many pictures, so I will only show you our pumpkin trip for now.