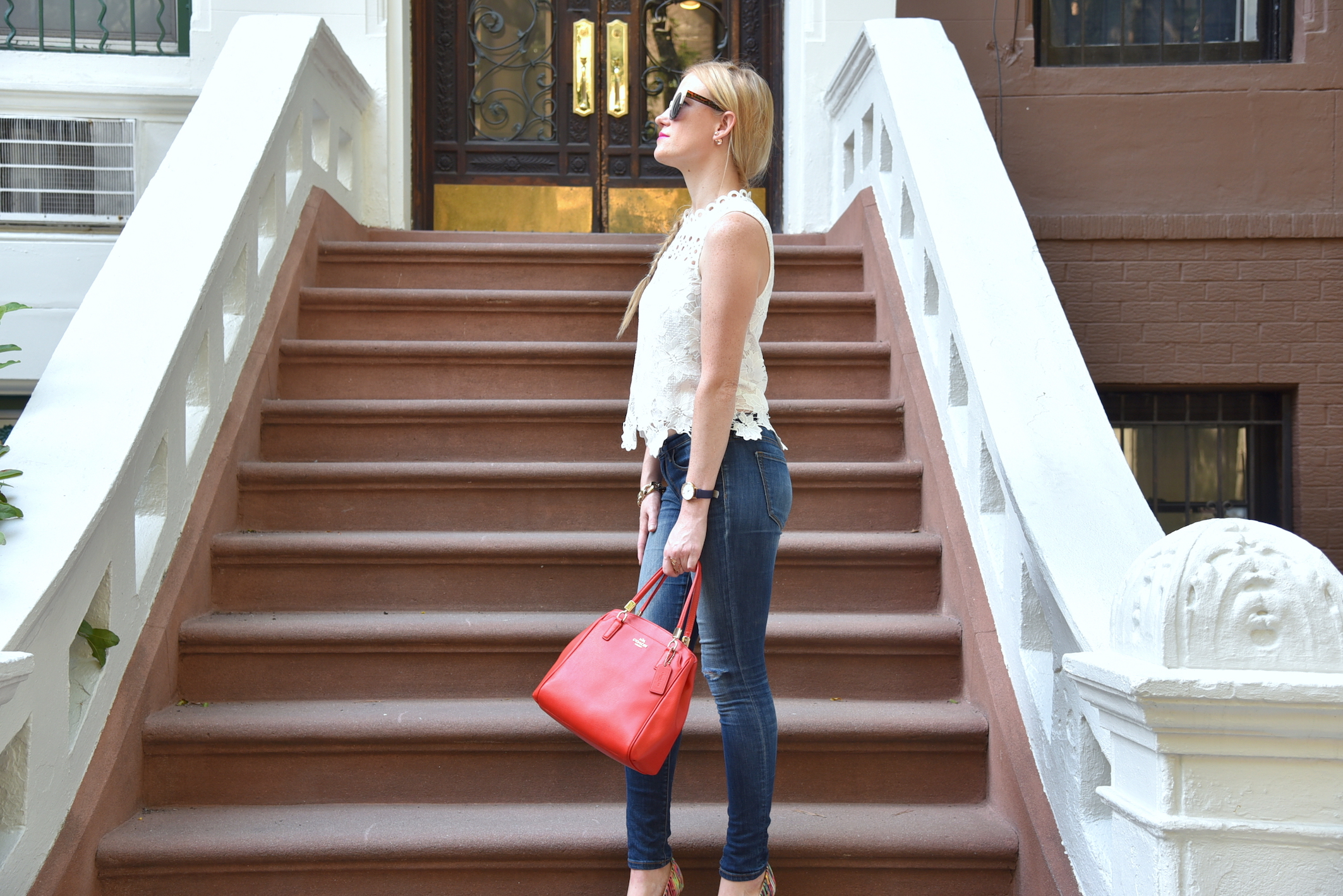 A l'aube de l'automne, un petit shooting dans ma jolie rue de l'Upper West Side à Manhattan s'imposait. Je passe devant cette maison chaque jour avec Harrison alors l'emplacement était tout trouvé. Une tenue simple et décontractée pour une balade à New York (pré-brunch). Même si je suis accroc au port du jeans, j'ai essayé de porter le plus possible jupes, robes et shorts cet été. La chaleur new yorkaise insoutenable m'a bien entendu aidée. Je suis tout de même heureuse de changer de saison et de recommencer les tenues d'automne. Je suis en retard sur mon shopping mais j'ai hâte de vous montrer ce que j'ai en tête. Cette semaine, les températures se sont bien rafraichies à New York et il est temps de ranger le short au placard.
—
Here is a little shoot of my precious NYC street of the Upper West Side.  I pass this house every day on my walk with Harrison so I did not have far to go to shoot this look.  This is just a simple look on my way to brunch in the neighborhood.  As much as I am completely addicted to wearing jeans, I tried to switch it up this Summer.  I pushed myself to wear as many Summer skirts, dresses and denim shorts.  But now that Fall is in town, I am glad jean season is back.  I am running late on my Fall shopping but I have a clear wish list in mind and I can't wait to show you some  Fall looks.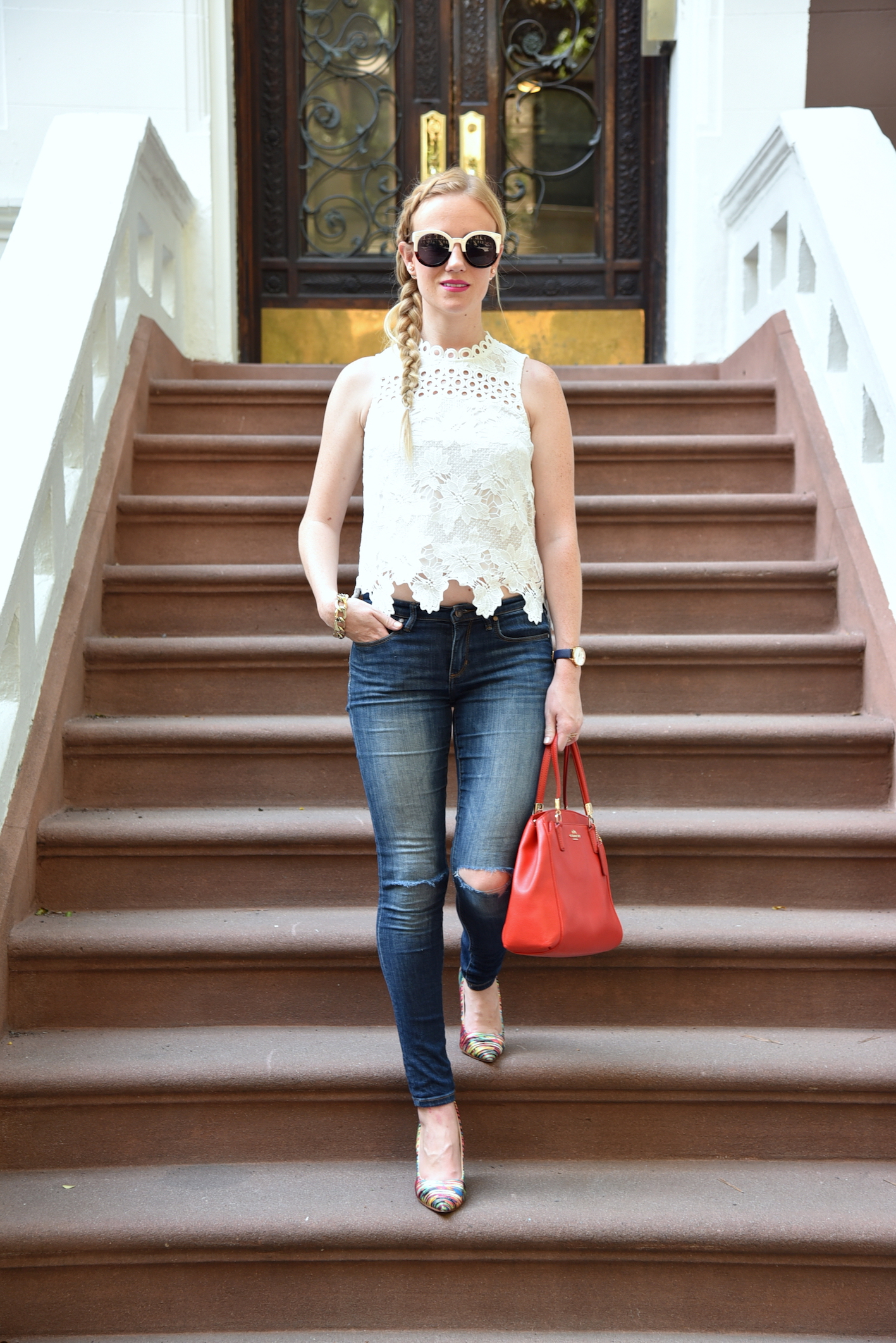 Je pense vous avoir déjà montré chaque pièce de cette tenue (preuve que je suis vraiment en retard sur le shopping). Mais ce sont surtout des basiques et je les portent souvent. Ce haut blanc est mon seul et préféré de chez Topshop (porter autrement ici). Le jean de chez Banana Republic date et les trous ne sont pas d'origine ;). Ils sont juste le résultat de mes sessions photo. A force de m'accroupir, la matière usée au niveau des genoux s'est déchirée (souvenez-vous de ce post Tomboy ici et Boom ici). Quant à ces lunettes, j'ai eu un vrai coup de coeur chez Urban Outfitters mais aussi une grosse hésitation à les porter en public (un peu dessin animé le style, non?). Finalement, je les ai complètement adoptées et j'adore leur côté funky.
J'espère que la semaine est bonne de votre côté. Elle est chargée et un peu sous la pression (que je mets moi-même). Je vous avais prévenu que l'automne serait chargé et il démarre sur les chapeaux de roue de mon côté.
Que pensez-vous de ce look? Et des lunettes aussi? Avez-vous déjà commencé votre shopping d'automne? Quelles pièces convoitez-vous?
—
I believe I already showed you all the pieces I wore in this look.  This is a proof of how late I am in my shopping job. (Because it's real work, right?).  But these pieces are also basics and I were them so often.  This white top is from Topshop.  I love it so much, I wore it another way here already.  Jeans are from Banana Republic and are so used that I ripped them on the knees (first photographer outfit problem…).  Remember this Tomboy post and this BOOM one?  I bought these sunnies at UO.  After a lot of doubt about how they actually made me look (Disney cartoonish anyone?), I finally adopted them.  Indeed, I love how fun they make me look (even when I am in a bad mood).
I hope you are all having a nice week. It is busy on my end and I feel the pressure (I put on myself).  I warned you this Fall would be busy and here it is.  So stay tuned for some major news.
What do you think of this look? Do you like the sunglasses? And if you already started your Fall shopping, what have you bought so far?
xx Jennie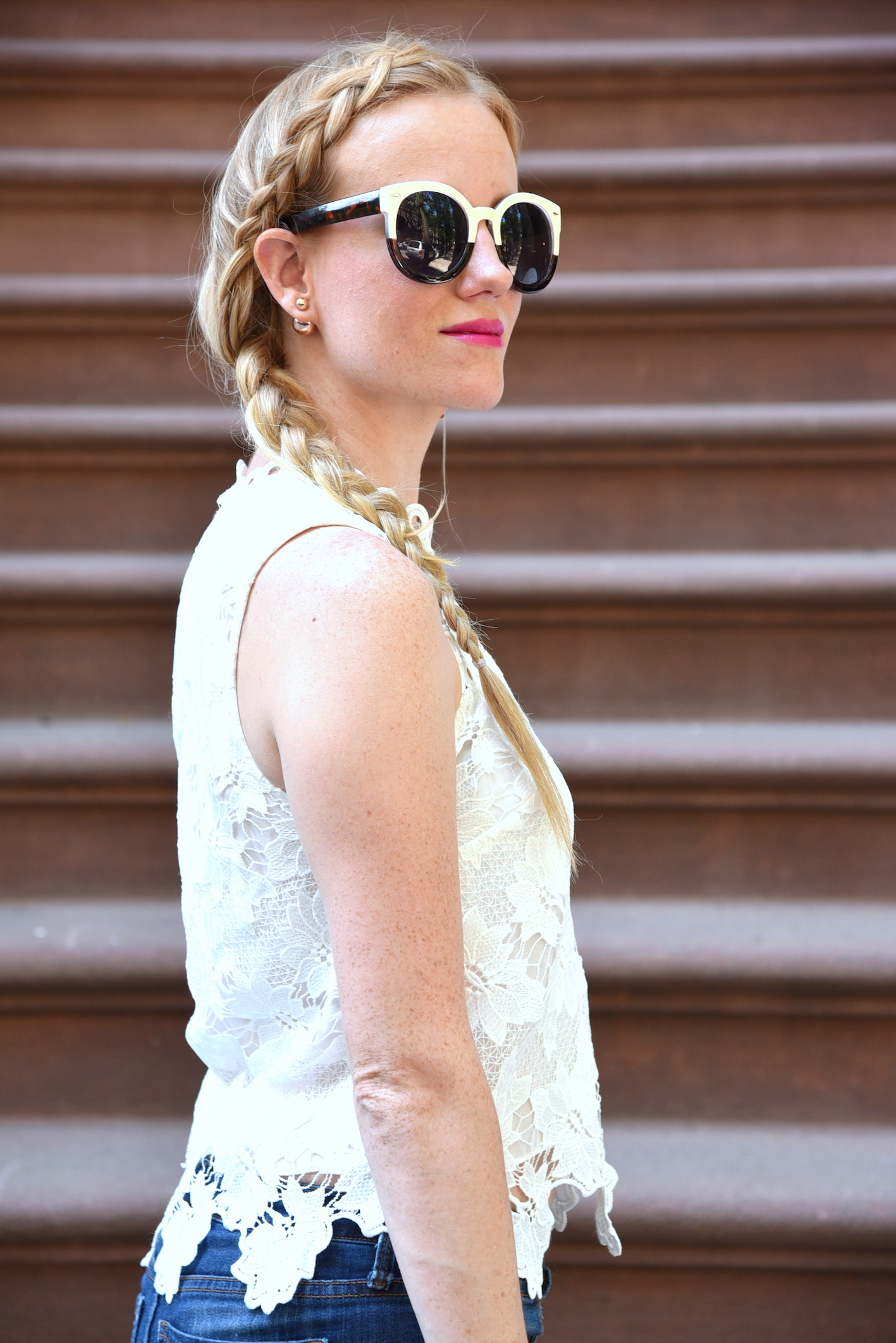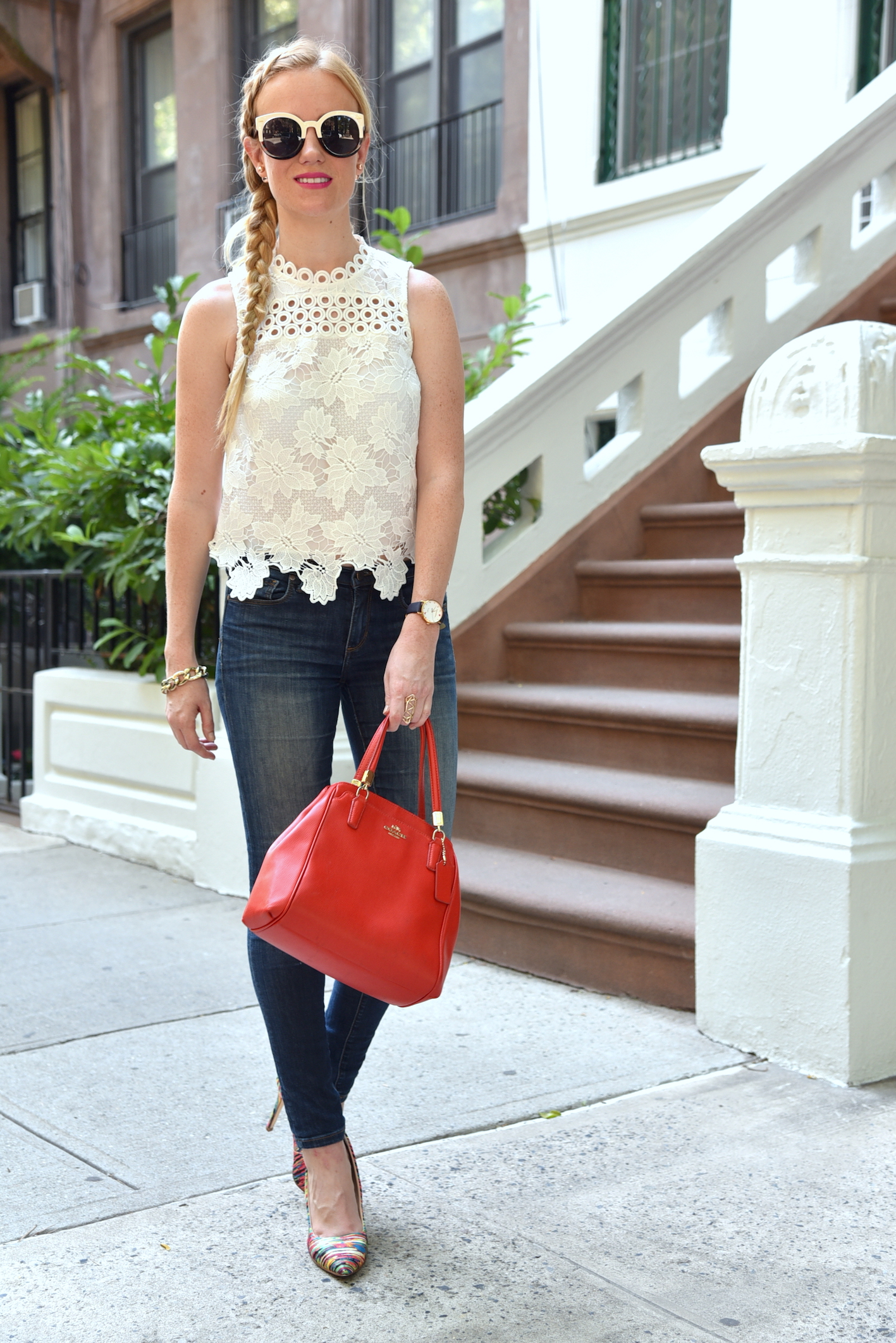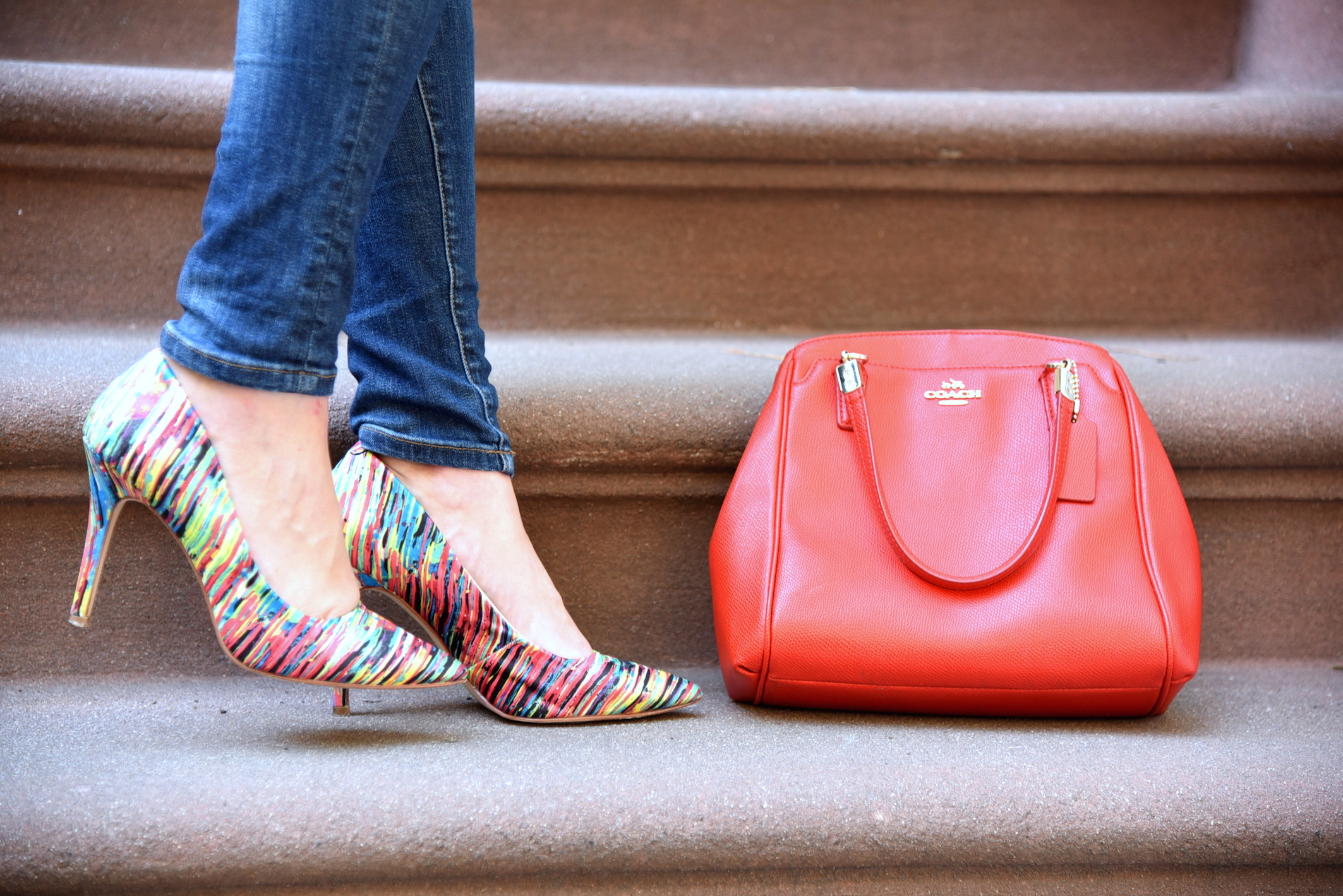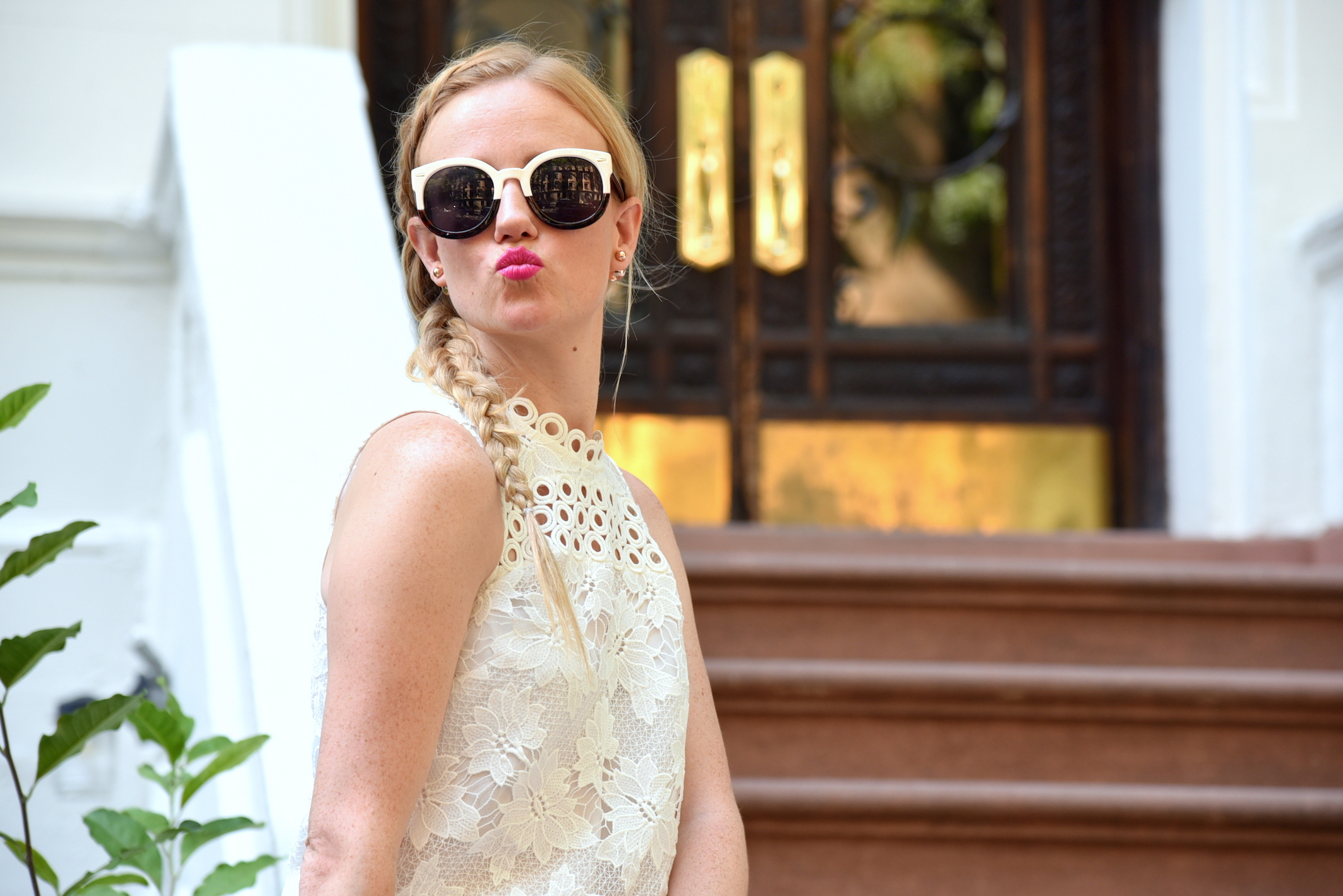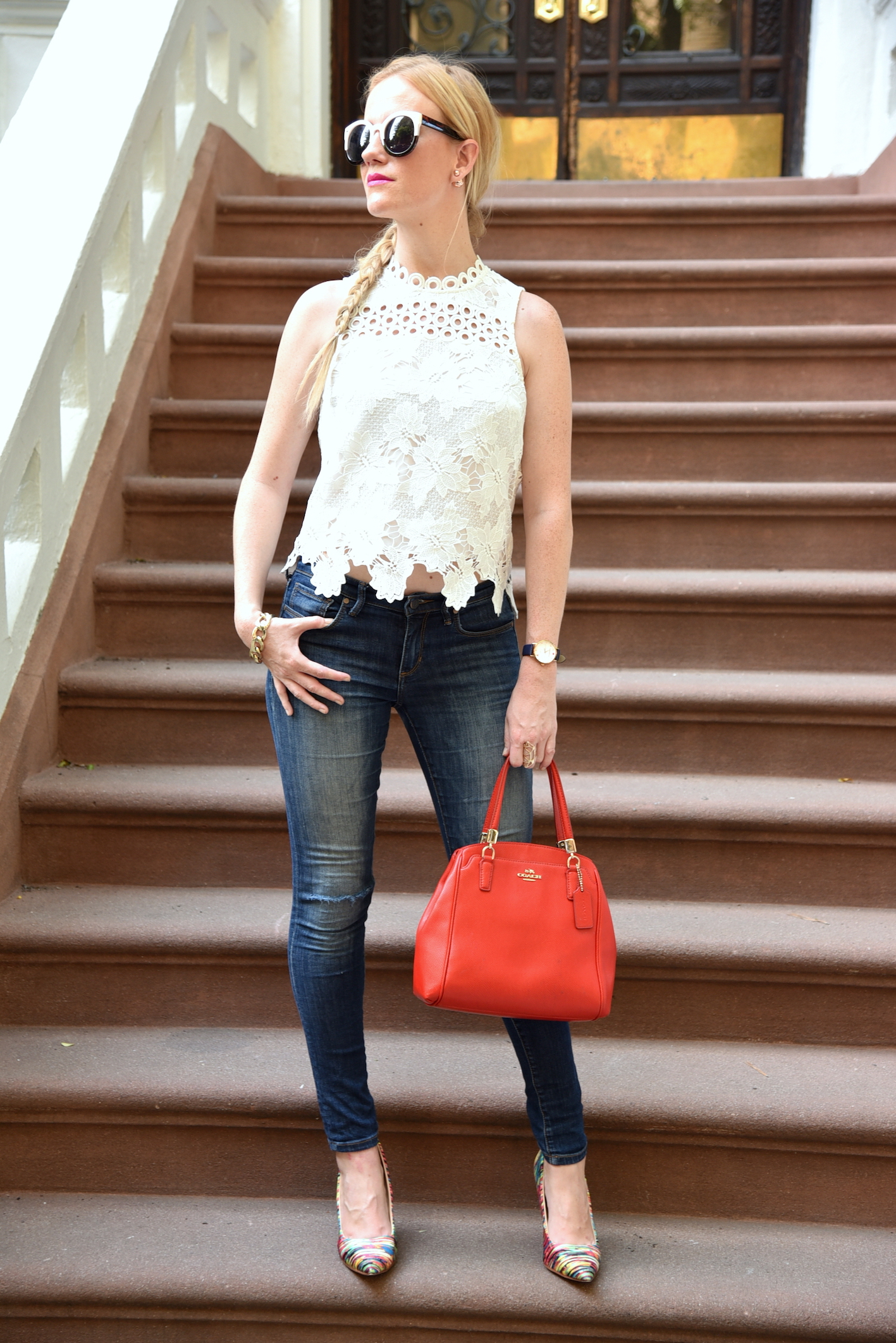 SHOP MY LOOK:
—
(Visited 247 times, 1 visits today)