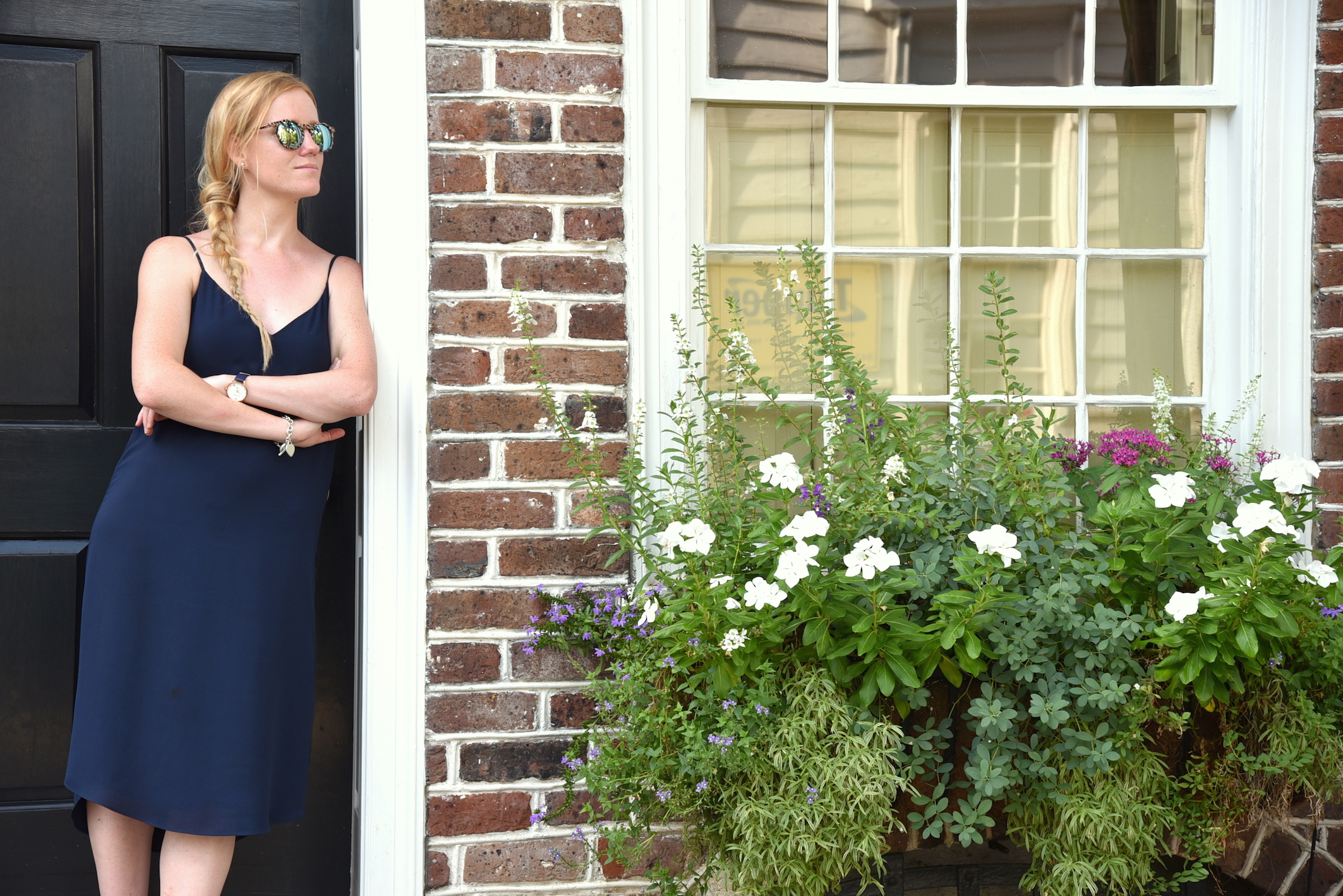 Cette semaine, j'ai quitté ma chère New York pour un petit road trip dans le Sud Est des Etats-Unis. Après de courts arrêts à Philadelphie et Washington, direction Charleston en Caroline du Nord pour une visite haute en couleurs. Depuis mon expatriation aux US, visiter Charleston a été sur ma "travel list", surtout après ma super expérience à la Nouvelle Orléans.
—
I left New York City this week for a road trip down the North East coast. After two quick stops in Philadelphia and Washington, it was time to stop in Charleston, South Carolina to soak on the Southern charm of this historical city. Since I moved to New York City, visiting Charleston has been on top of my travel bucket list. Especially after spending some time in New Orleans.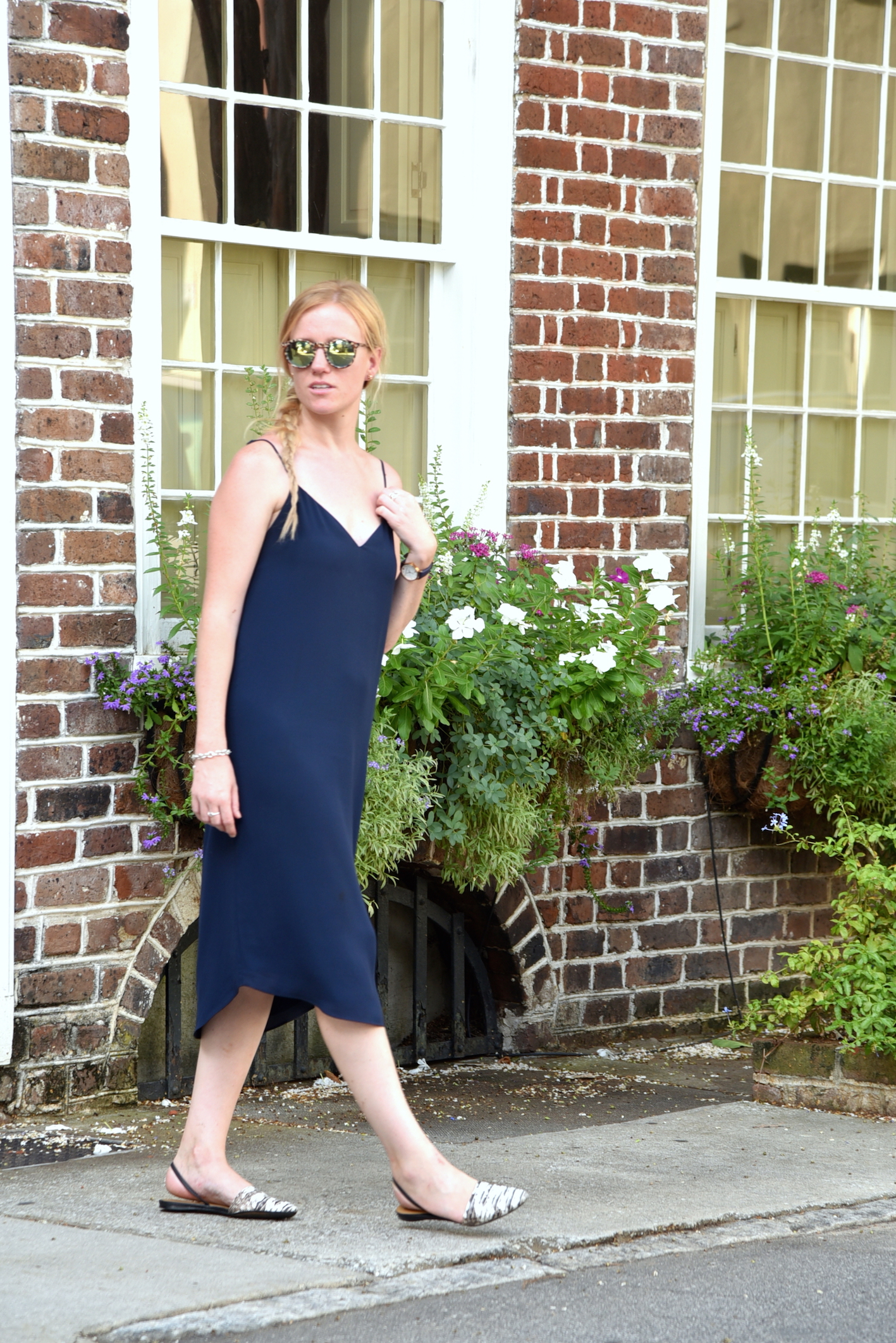 Avec la chaleur étouffante et humide du Sud, rien de tel qu'une petite robe d'été simple et élégante pour visiter Charleston et arpenter ses jolies rues colorées. J'ai trouvé cette robe chez Aritzia à l'automne dernier. Bonne nouvelle, puisqu'elle est toujours en vente en magasin et en ligne ici. Au départ, je l'avais acheté pour un look d'automne mais il s'avère qu'elle se prête tout à fait à la saison estivale. Lors d'un dîner à New York, une journée piscine à Marrakech ou la visite du centre historique de Charleston, cette robe est parfaite pour se sentir apprêter en moins de 2 minutes (hors douche, maquillage et coiffage de rigueur).
Le prochain article sera dédié à la visite de Charleston. Aujourd'hui, je suis arrivée à Palm Beach en Floride où je vais y passer la semaine avant de reprendre mon road trip direction New York.
Que pensez-vous de ce look? Avez-vous une tenue d'été?
—
Nothing beats a light yet elegant Summer dress to survive the heat and humidity of the South. Wearing this dress made my day while visiting Charleston and roaming around its colorful streets. I found this dress last Fall at Aritzia. But good news, it is still on sale in stores and online here. Even though I wanted to wear this dress in the colder months, somehow it became my go-to outfit whether it was for dinner in New York City, a day by the pool in Marrakech or visiting the historical district of Charleston. This dress is perfect and so easy to be ready in 2 minutes (shower, make-up and hair styling not including, of course).
The next article will be dedicated to all the gorgeous photos I took of Charleston. I am now in Palm Beach, Florida where I am spending the week before heading back to New York.
What do you think of this look? Do you have a favorite Summer dress?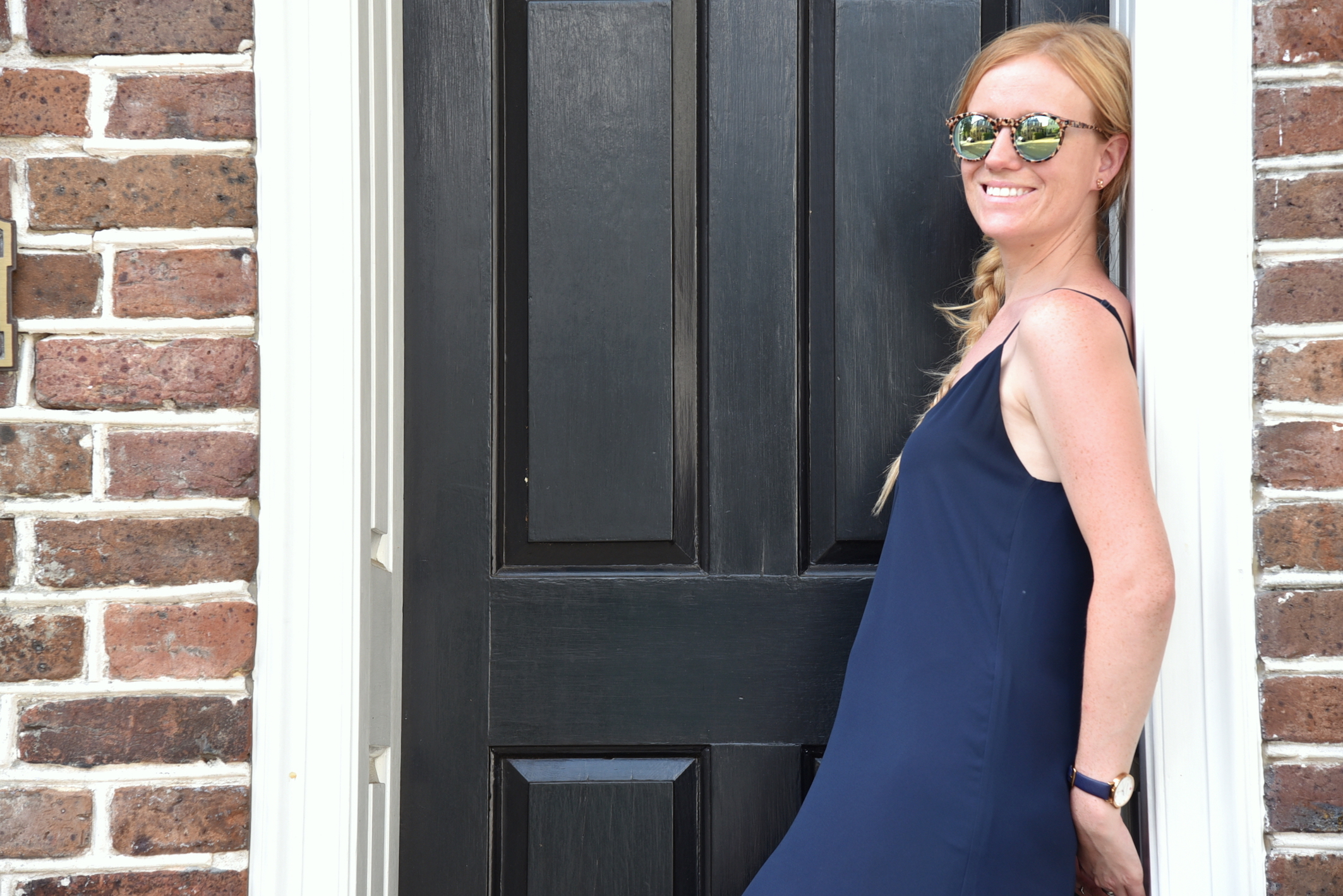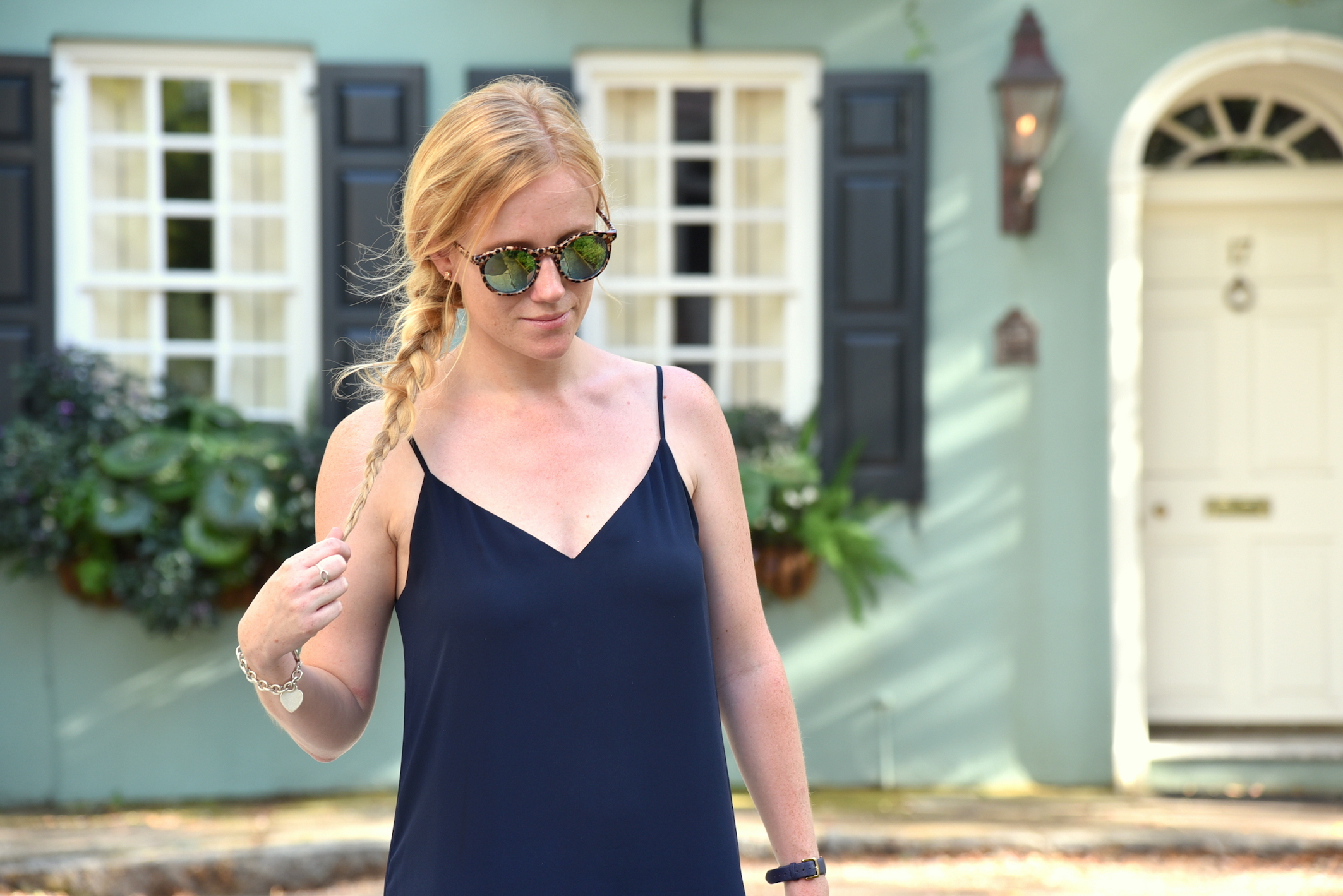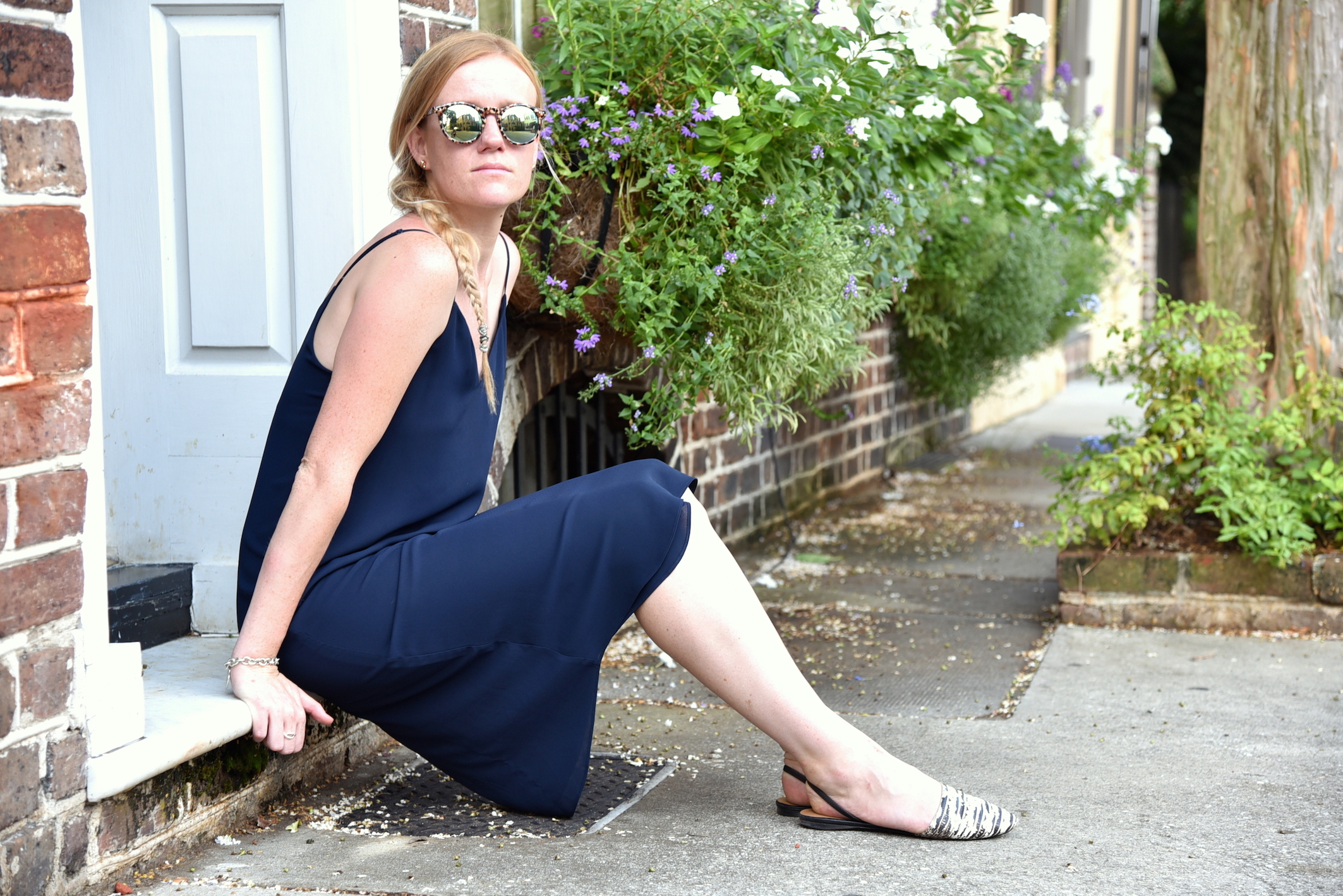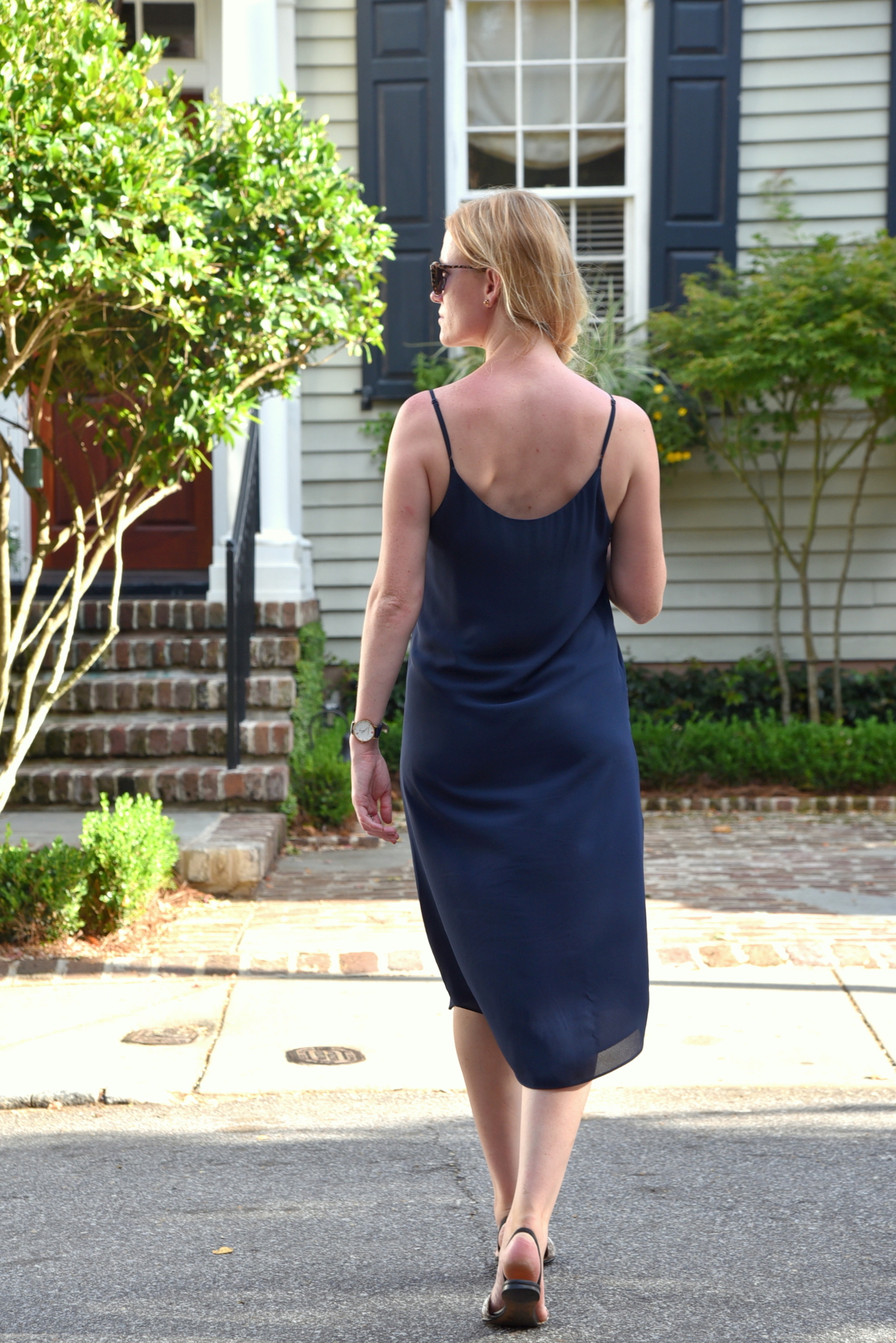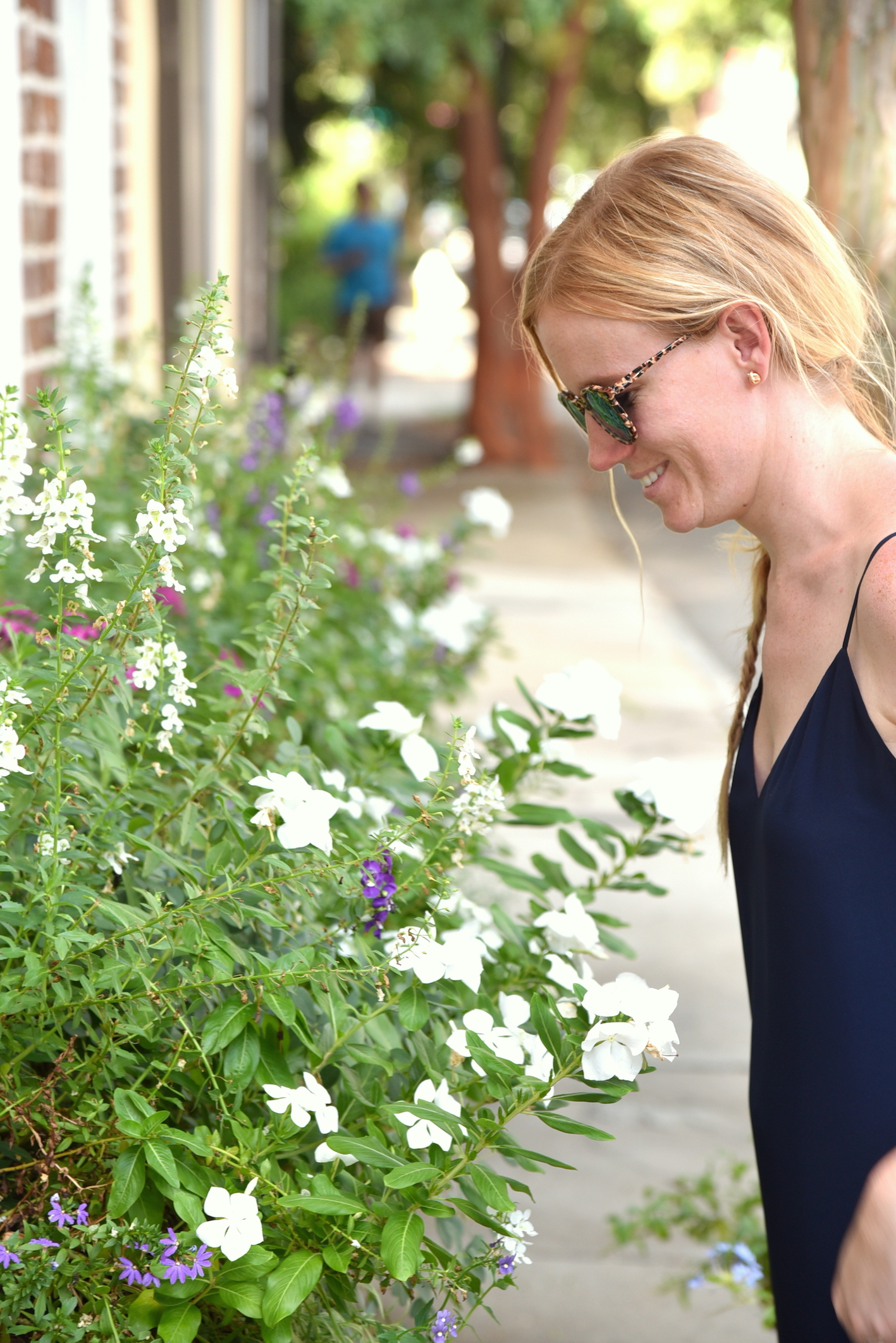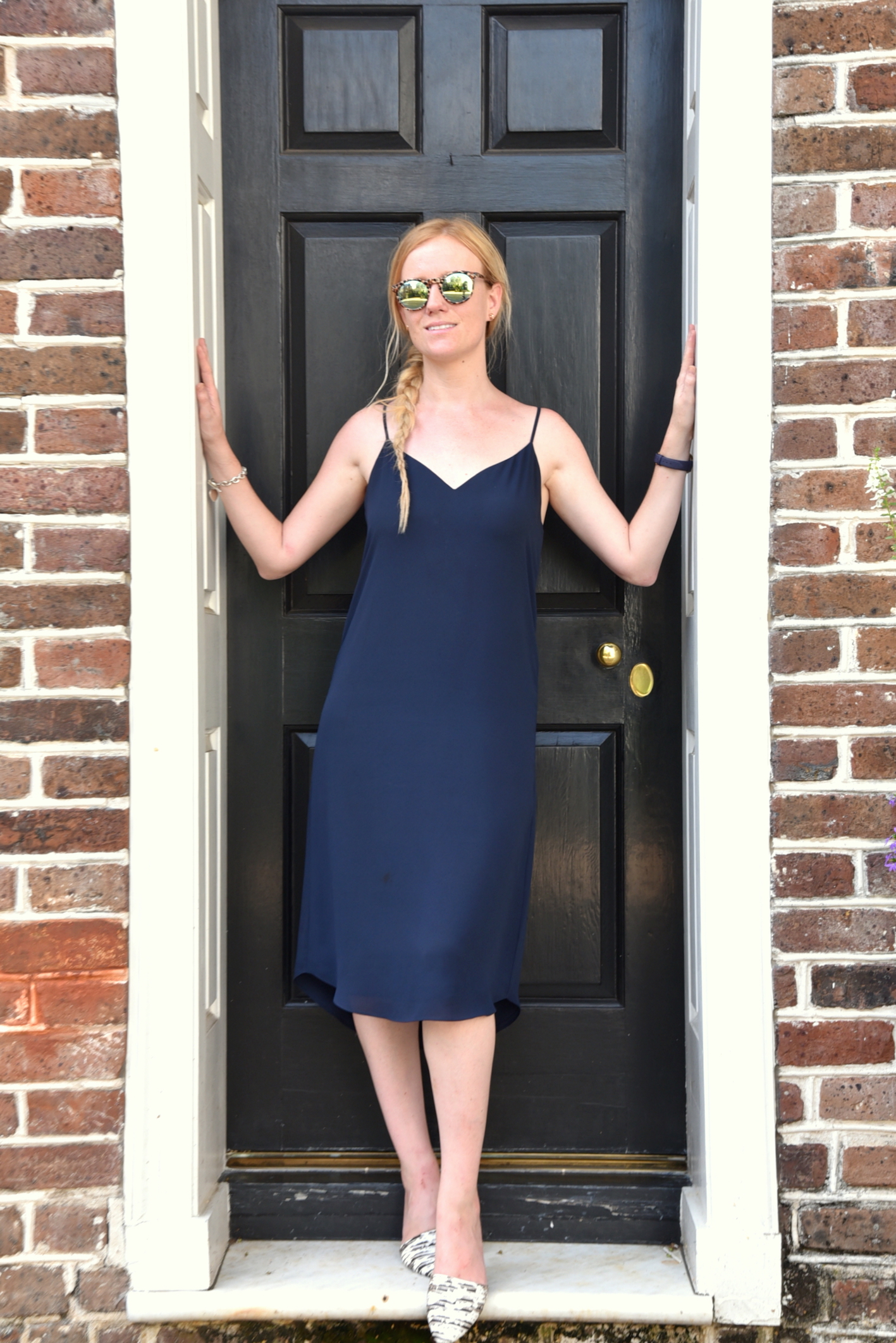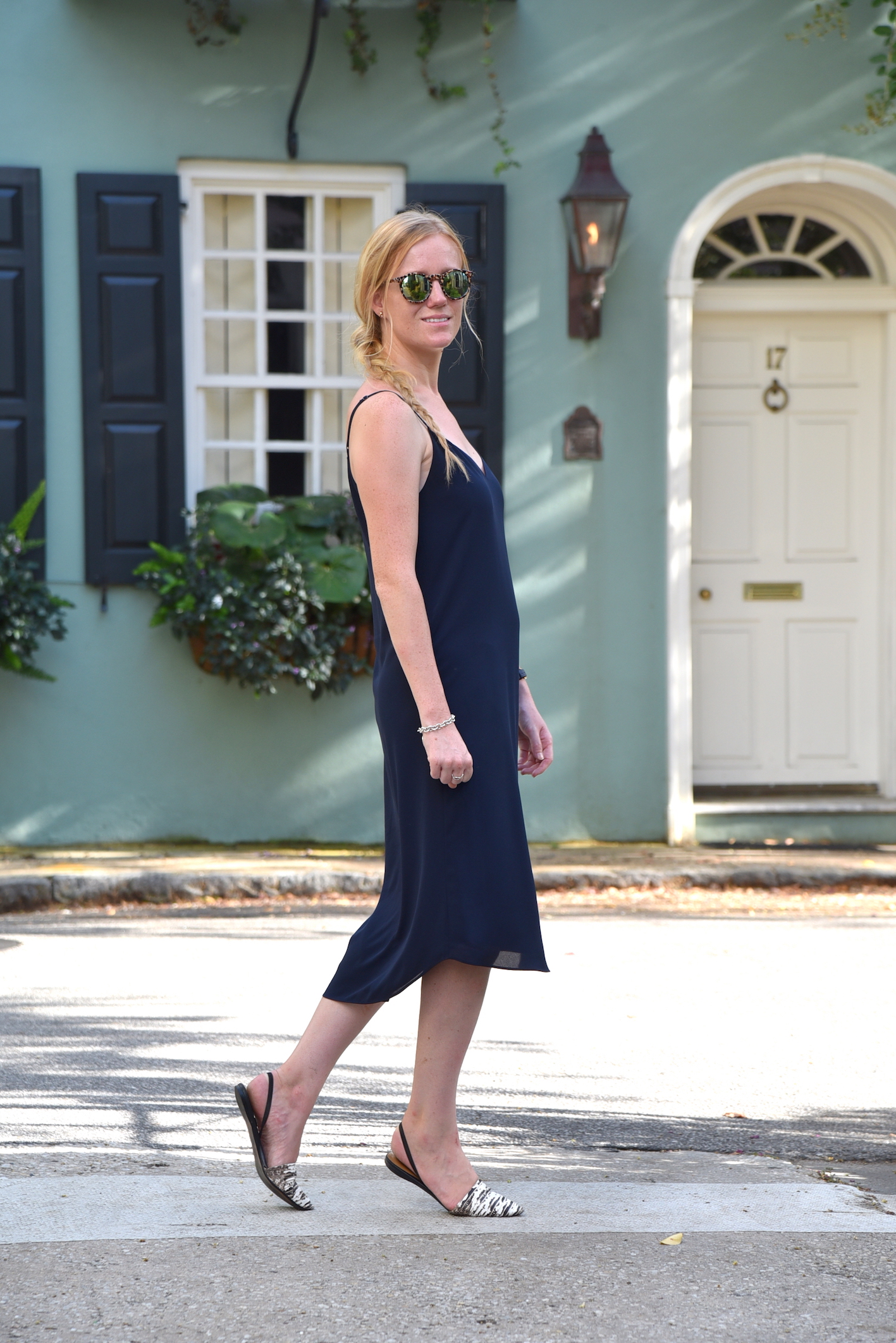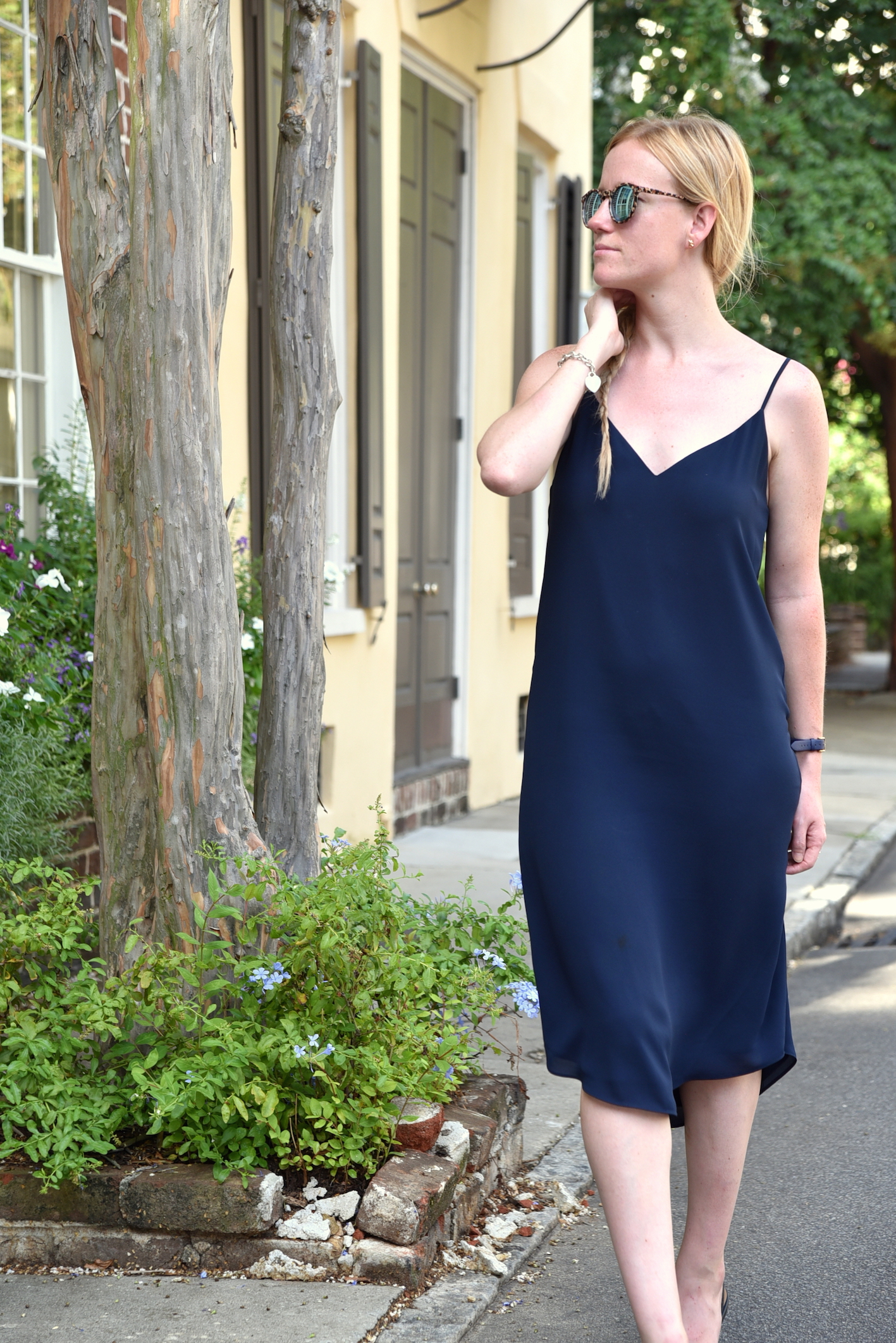 Dress Babaton by Aritzia (similar on Sale here) / Flats by Reports Signature – sold out (similar here) /
Sunglasses by Topshop / Bracelet and rings by Tiffany&Co / Kate Spade New York earrings and watch
OTHER BLUE DRESSES I LOVE: