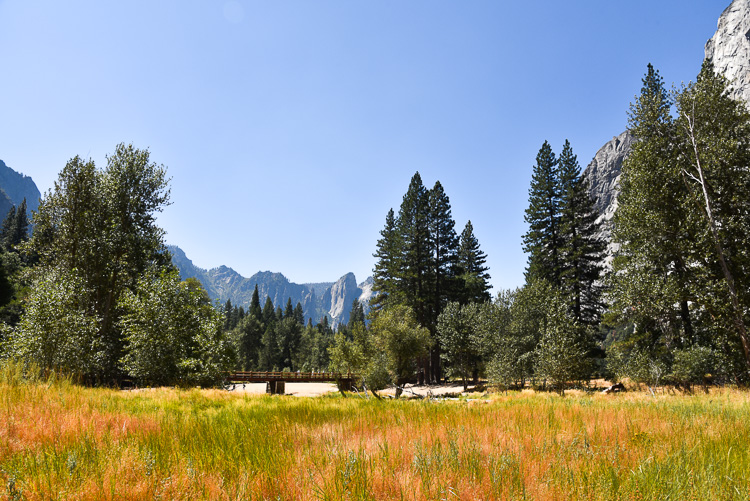 Aujourd'hui on se plonge en pleine nature et je continue à vous montrer mon road trip en Californie.  Visiter le parc de Yosemite était sur ma liste d'endroits à voir aux Etats-Unis et quelle splendeur! Après avoir quitté San Francisco en fin de journée, nous avons pris la route pour passer la nuit dans un AirBnb près de Yosemite. Nous nous sommes réveillés tôt et en pleine forêt pour commencer cette journée qui s'annonçait extraordinaire.
—
Today, I am taking your breath away by showing you another part of my California Road Trip.  Visiting Yosemite Park was on my US travel bucket list.  And what a trip!  After leaving San Francisco late in the afternoon, my brother and I drove to Yosemite to spend the night in a cute AirBnb.  We woke up early the next day in the middle of the forest, ready to enjoy an extraordinary day.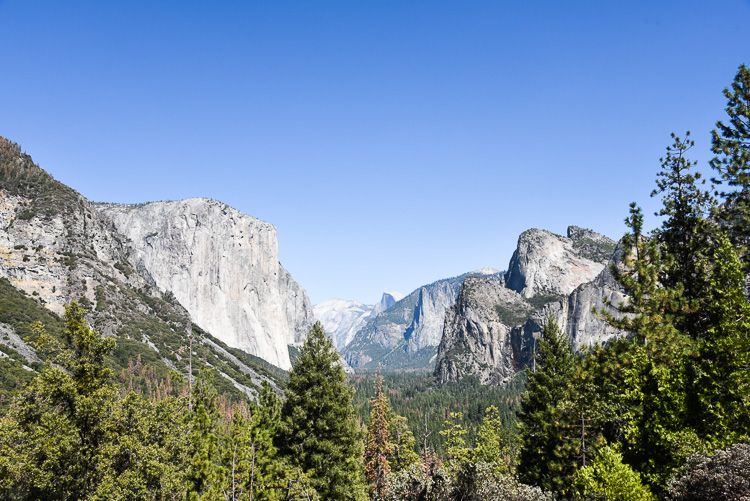 Nous avions prévu de découvrir Yosemite en une journée. En voir la totalité est absolument impossible. Nous n'avons pas pu faire de randonnées (merci l'entorse au pied du frère). Mais nous en avons bien profité et sommes restés sans mot devant l'immensité et la magnificence de Yosemite.  L'Ouest est célèbre pour ses grands parcs nationaux et Yosemite nous a enchanté.
La visite, même en une journée, est tout à fait possible notamment par la route. Les arrêts nous font profiter de points de vue splendides. Visitant le parc début Septembre, les cascades étaient pour la plupart sèches mais nous avons trouvé quelques points d'eau. Autant vous dire qu'il faisait très chaud et nous avons profité encore une fois de notre super Ford Mustang décapotable de location. A $30 l'entrée pour une voiture, nous avons vécu des moments extraordinaires avec vues à couper le souffle.  El Capitan, Tunnel view, the Three Brothers, Glacier Point, Valley view, Half Dome… Les points de vue se succèdent et en une journée nous sommes passés de la montagne à la vallée, aux cascades à la forêt… Vous l'aurez compris, Yosemite est magique!
Avez-vous déjà visité Yosemite ou est-ce un de vos projets?  Quel parc me conseillez-vous pour un prochain voyage dans la verdure?
—
We planned to spend one day in Yosemite.  Seeing it all was absolutely impossible and due to my brother' sprained, ankle we were not able to go on long hikes.  But we still enjoyed and discovered so much.  The immensity of the national parcs in the West are always an unforgettable experience.
As we were visiting Yosemite in early September, most of the waterfalls were dry.  Indeed, it was hot!  However we still enjoyed the mist on some said waterfalls and occasional swims in the river.  A car is a must to visit in such a short time and we were happy of our Mustang convertible for that day-trip.  The entrance fee is $30 per vehicle and it's way worth it.  We did the loop and drove from one magnificent viewpoint to the next one.  El Capital, Tunnel View, the Three Brothers, Glacier Point, Valley View, Half Dome…  There are so many to see.  In one day we enjoyed experiencing the changing landscapes: from the top of a mountain to the valley, through the waterfall to walking in the deep forest…  You can certainly guess that Yosemite is magic! A real gem!
Have you been to Yosemite? What did you think about it? What park should I visit next?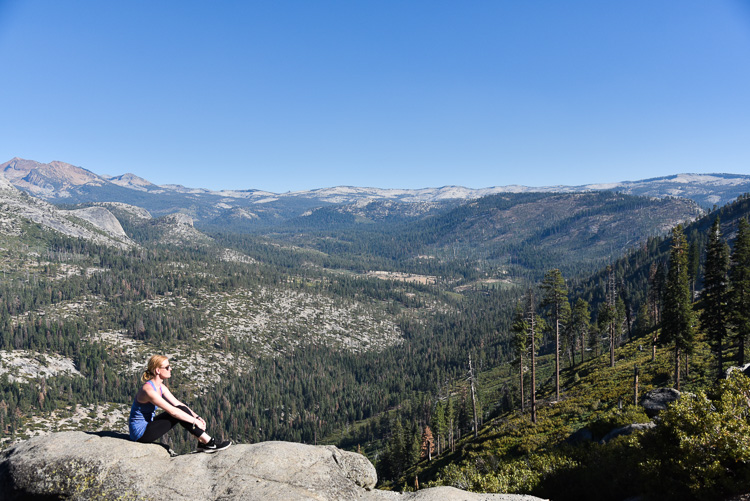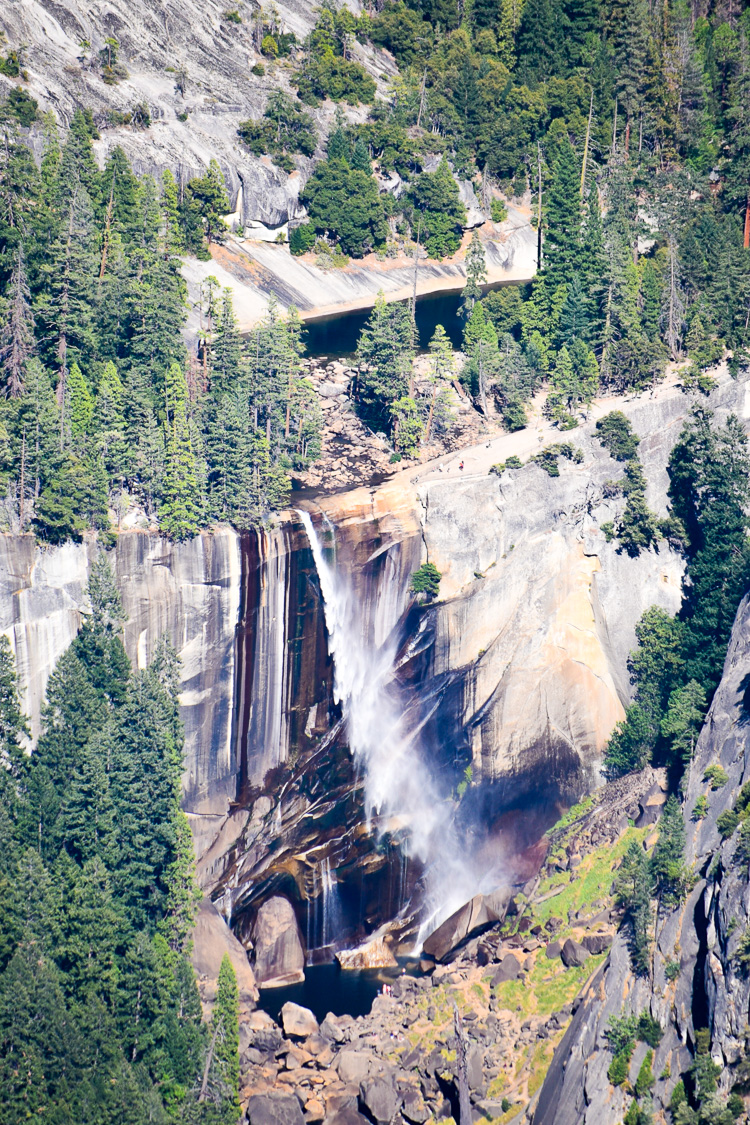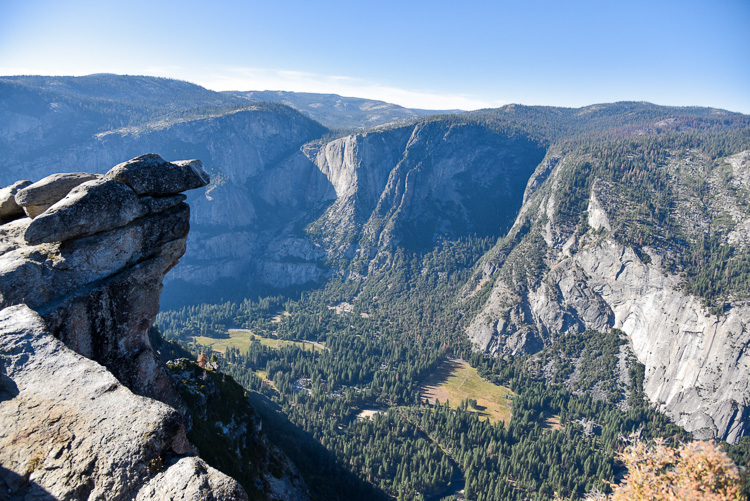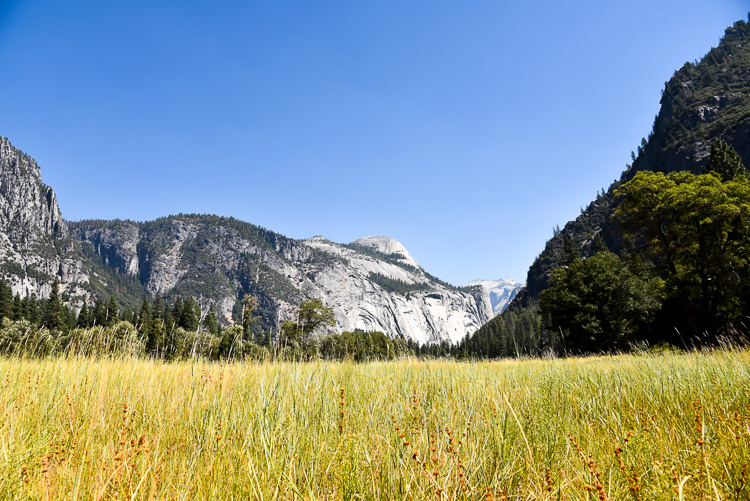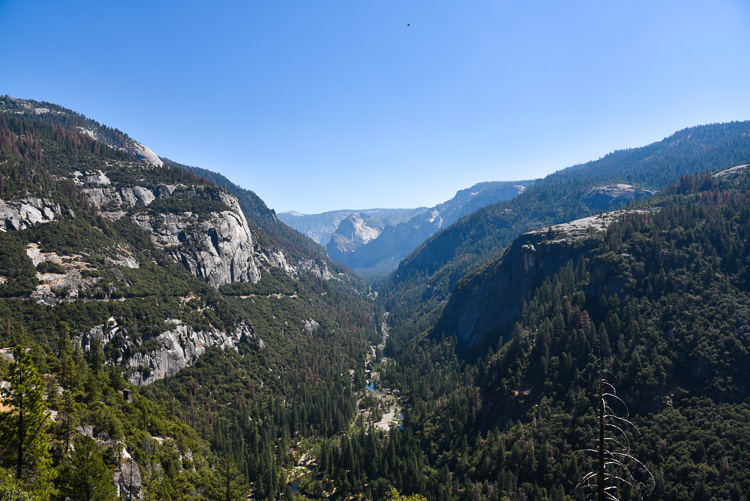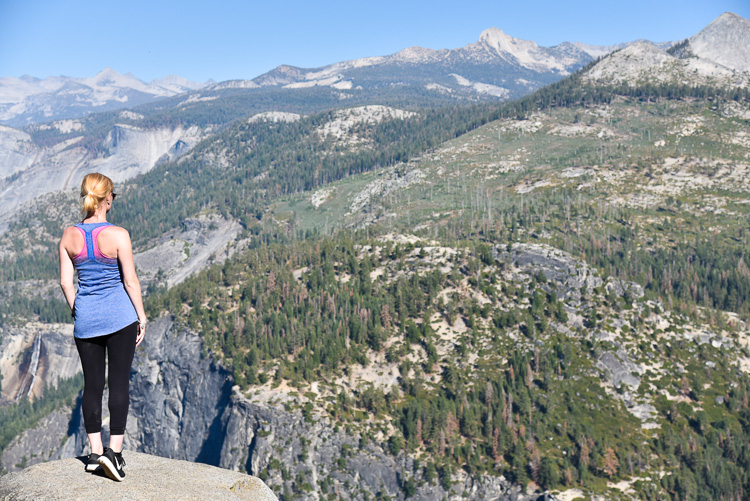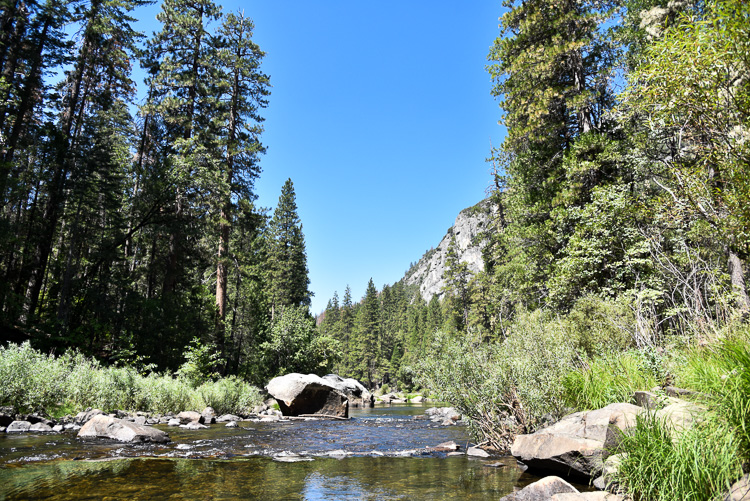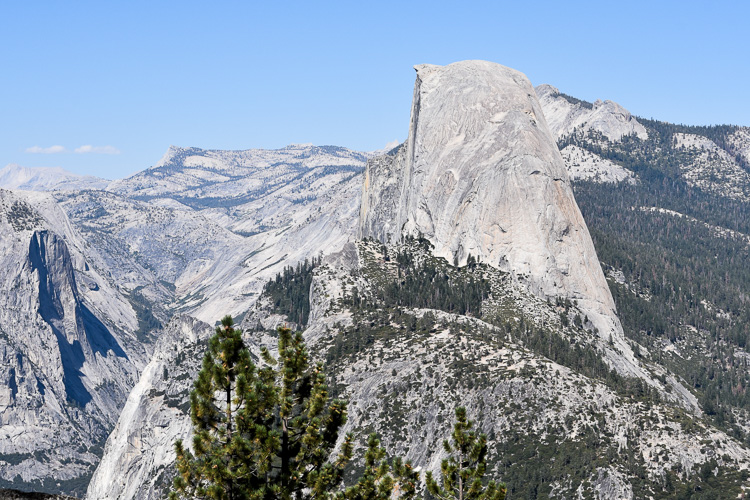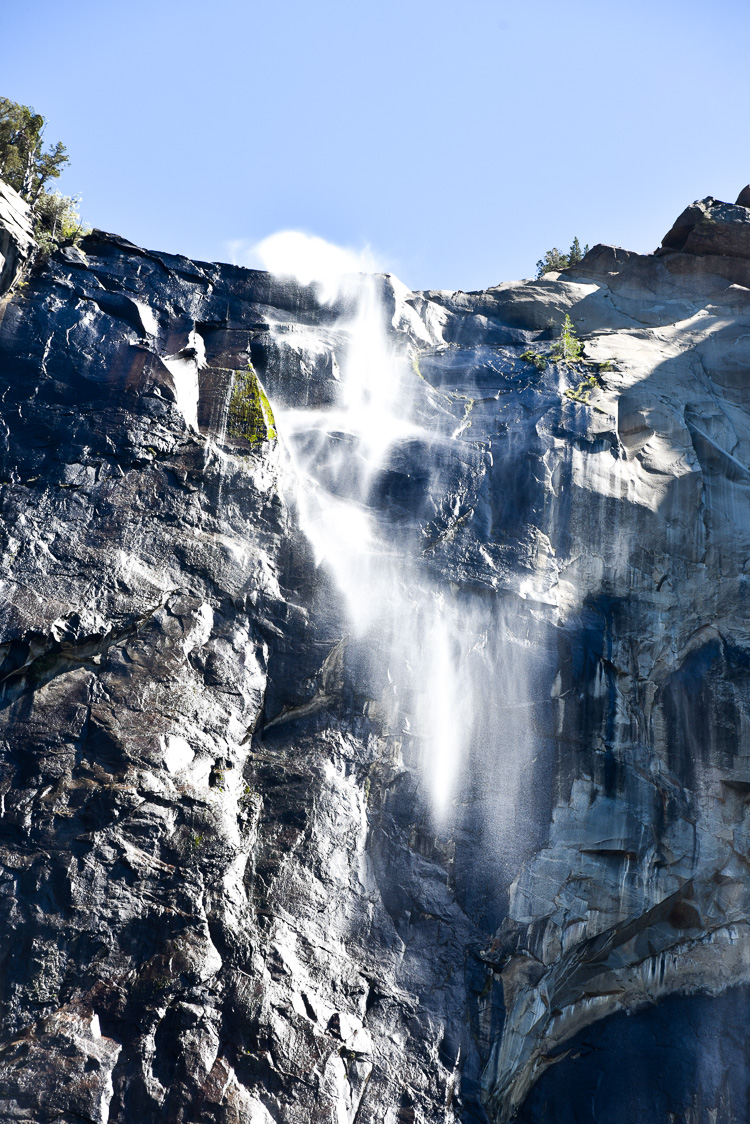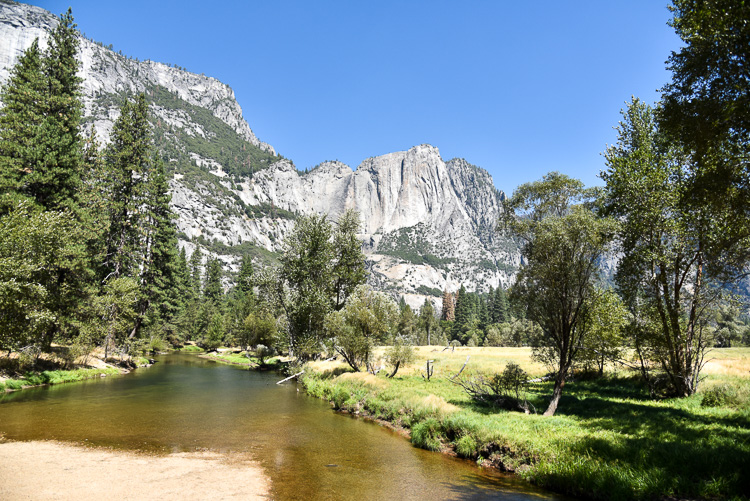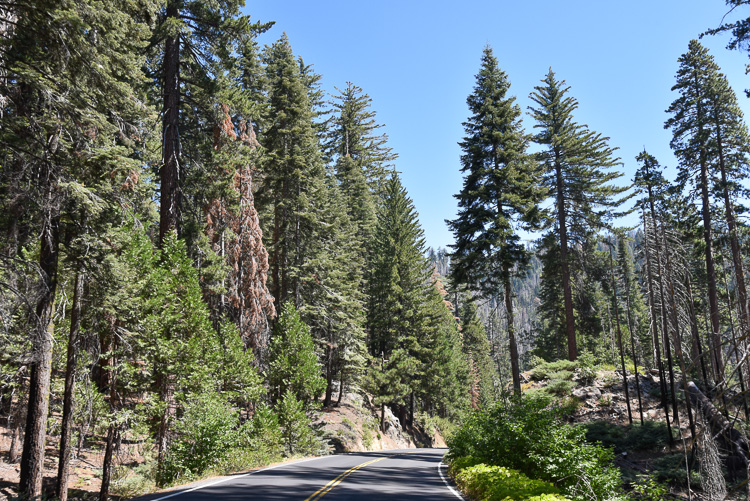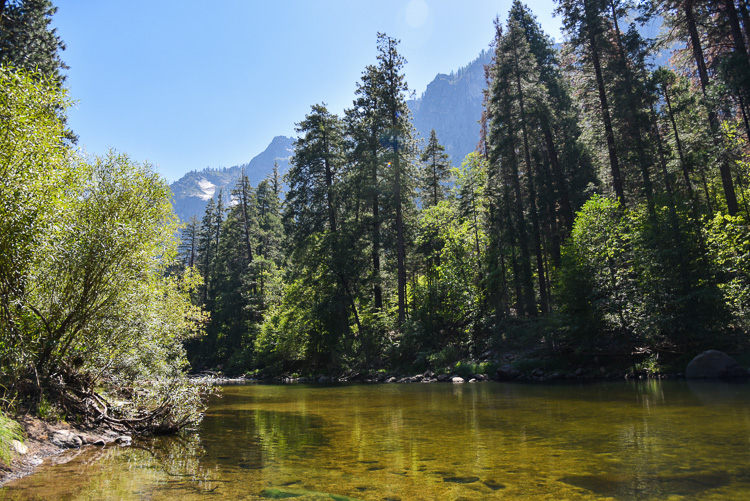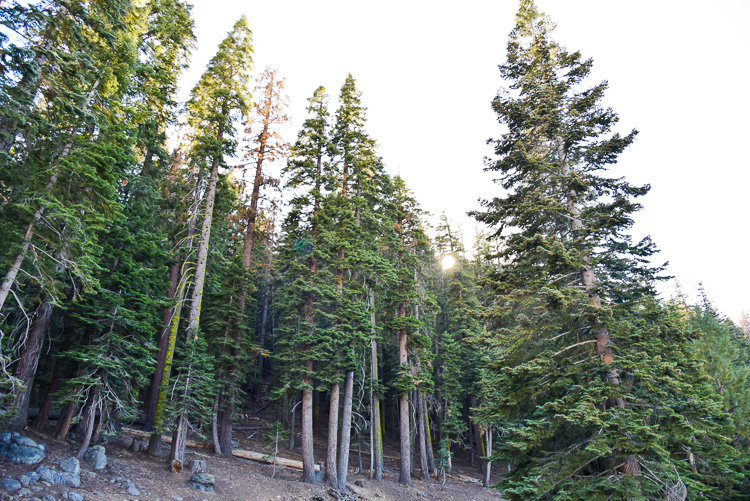 —
(Visited 225 times, 1 visits today)