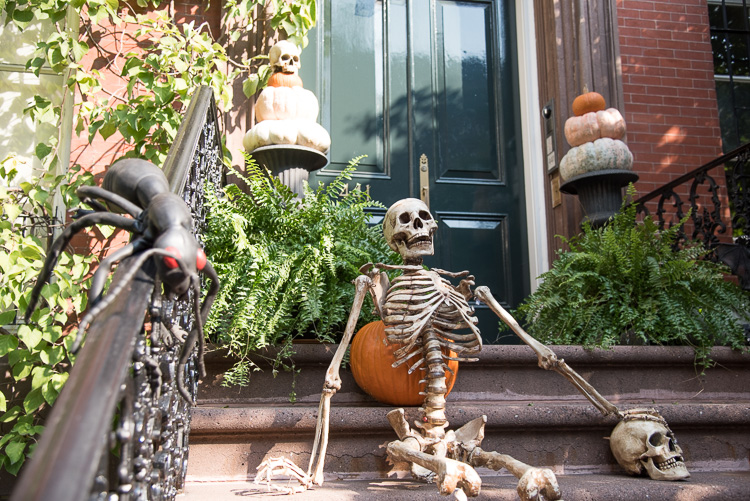 Joyeux Halloween depuis New York!  La ville se peuplent de squelettes, sorcières, zombies et toutes autres créatures "spooky" pour l'occasion.  Dans la joie et la bonne humeur, bien entendu.  Les enfants s'apprêtent à la chasse traditionnelle aux friandises, tandis que les grands se préparent à défiler dans la célèbre parade d'Halloween.  Chaque année, j'aime vous montrer les décorations d'un quartier différent.  Cette fois-ci, j'ai choisi de vous montrer les décorations des rues de Chelsea et du Chelsea Market.
—
Happy Halloween from New York everyone!  NYC is invaded by skeletons, witches, zombies and other kinds of spooky creatures.  Of course, everything is happening in a joyful atmosphere.  Kids are about to begin their traditional trick or treating, while adults are getting ready to attend the famous Halloween Parade.  Every year, I like to show you the Halloween decorations in a different neighborhood of New York.  This time, I am bringing you to Chelsea and the Chelsea Market.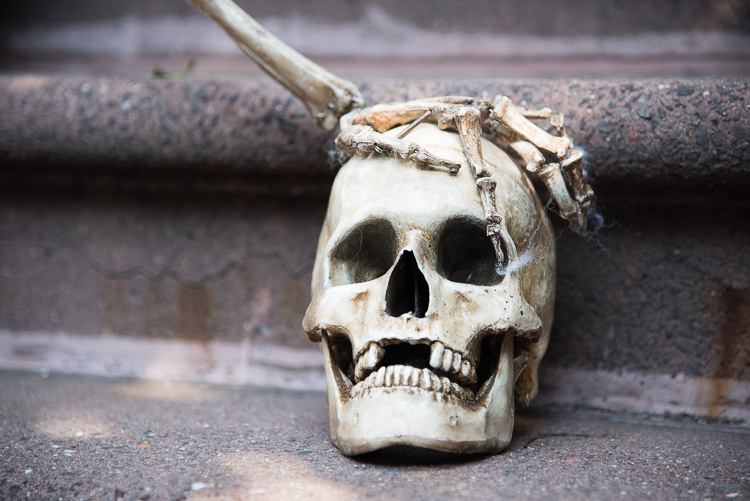 J'ai commencé par vagabonder dans les rues de Chelsea à Manhattan à la recherche de maisons décorées.  Même si toutes les maisons ne sont pas aux couleurs d'Halloween, celles dont les propriétaires ont pris le soin de décorer, sont époustouflantes.  Les décorations sont parfois tellement bien faites qu'il vaut mieux les admirer de jour. Les âmes sensibles sont priées de s'abstenir d'arpenter les rues de New York la nuit en cette période de l'année.
—
I began to wander the streets of Chelsea in Manhattan looking to find decorated houses.  Even though, all of them are not all dressed up, the streets are still a spectacle to see.  Some people are so creative when it comes to Halloween decorations.  You can tell they put a lot of thoughts into it and the result is spectacular (spooktacular?).  Sometimes these houses are so well decorated that it is better to pass by during daylight.  Night time can frighten many of us during this time of the year in New York.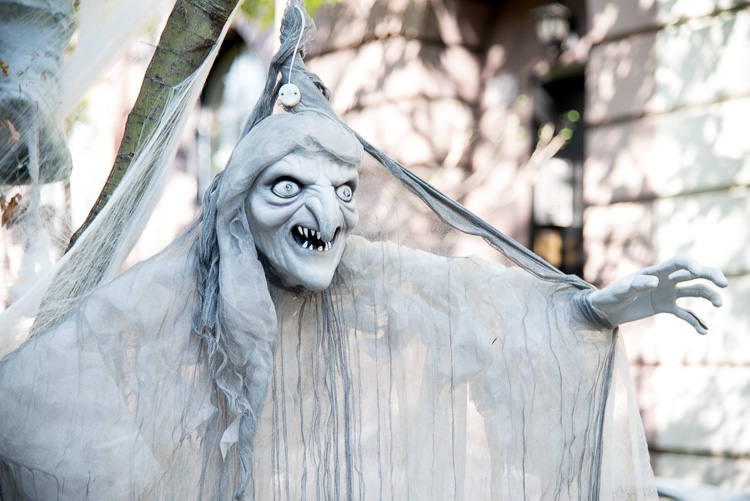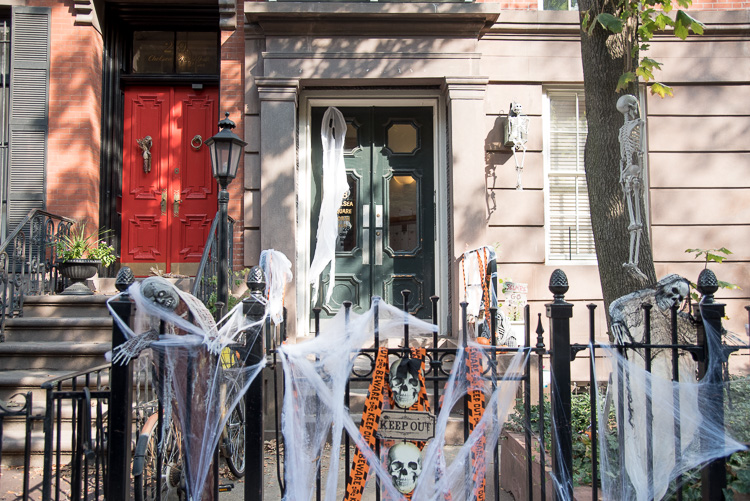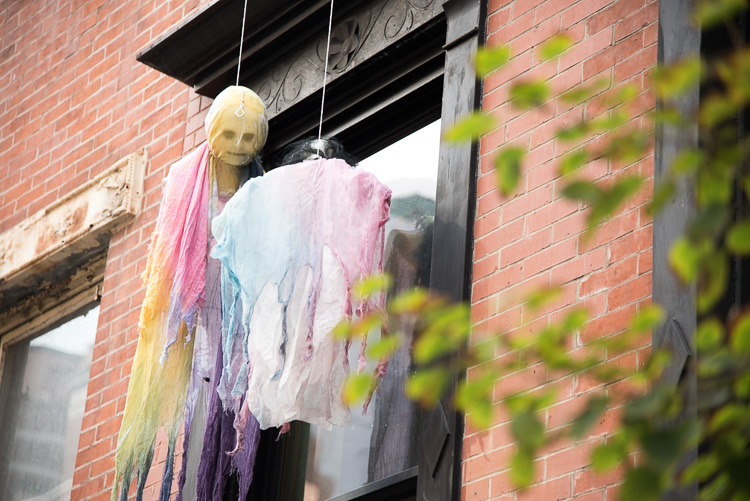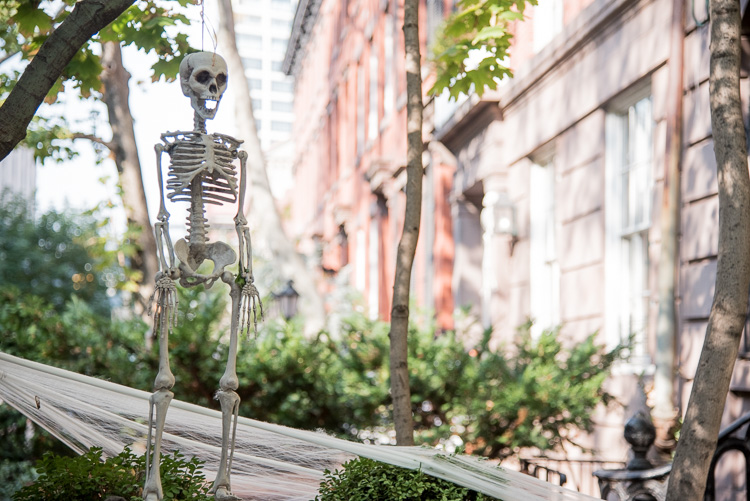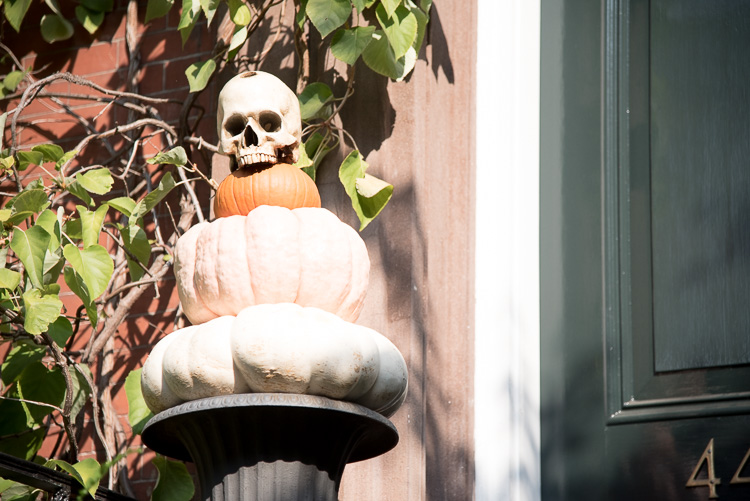 Je me suis ensuite aventurer dans le Chelsea Market, une galerie intérieure de magasins que j'adore fréquenter.  Beaucoup de New Yorkais m'ont recommandé les décorations et je n'ai pas été déçue.  L'endroit assez industriel se marie parfaitement avec l'atmosphère gentiment terrifiante d'Halloween.  Entre les poupées pendues au plafond, les squelettes et autres mort-vivants, la mise en scène est très réussie.  Je pense que c'était ma première fois au Chelsea Market lors de la période d'Halloween et je recommande vivement une petite visite.
—
I then entered the Chelsea Market, which is a place that I love to visit in Manhattan.  A lot of New Yorkers recommended the Halloween decorations there and indeed it did not disappoint.  The industrial feel of the place goes so well with the terrifying Halloween decor.  There are dolls hanging down the ceiling, joyful and dressed up skeletons, bloody babies…  It is such a success if you want to get into the Halloween spirit.  It was my first time at the Chelsea Market during Halloween and I highly recommend to pay it a visit.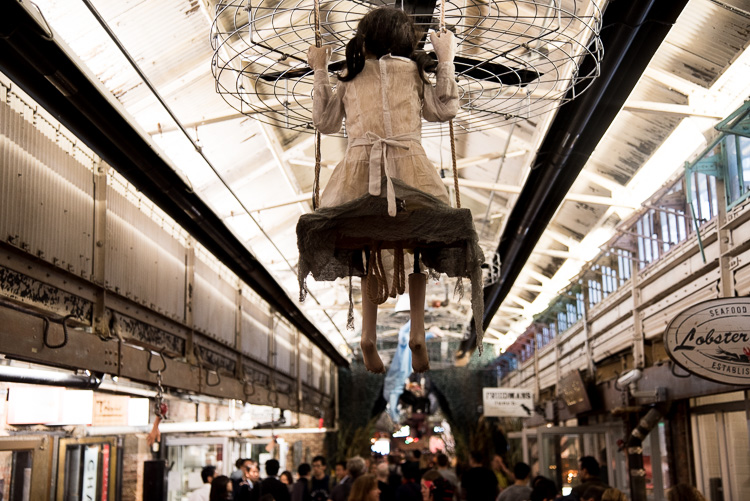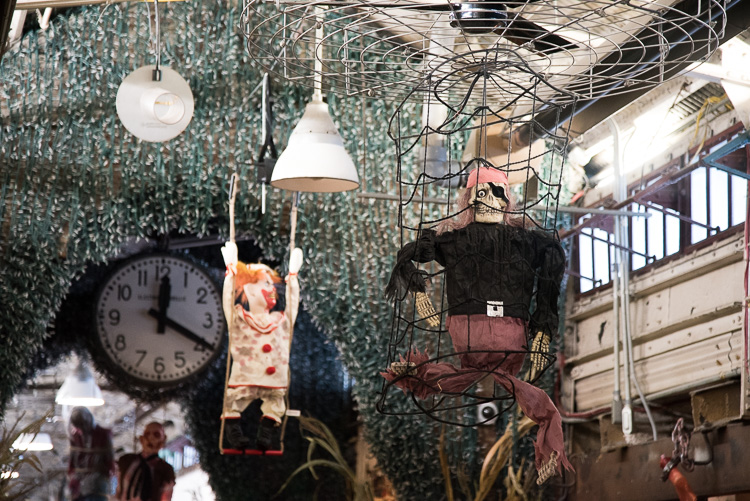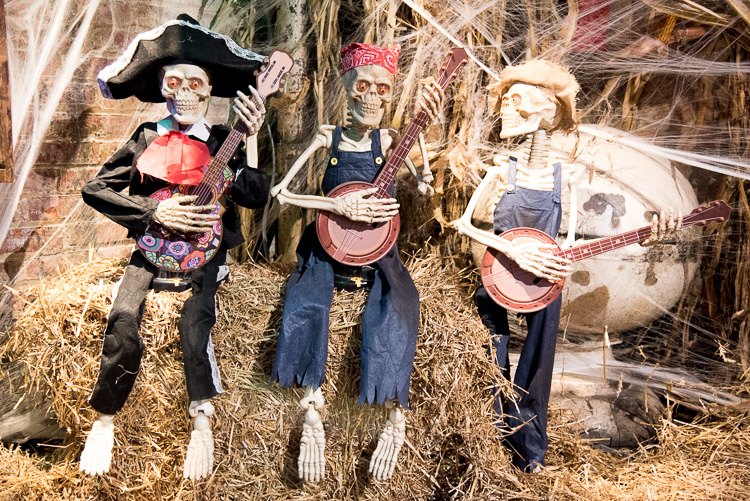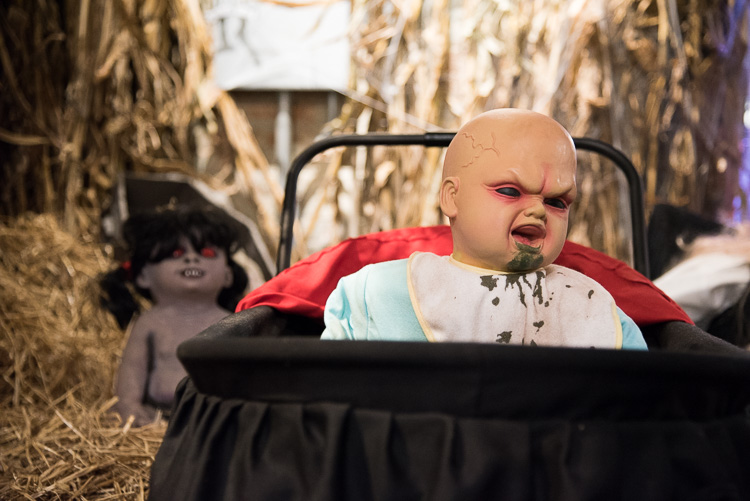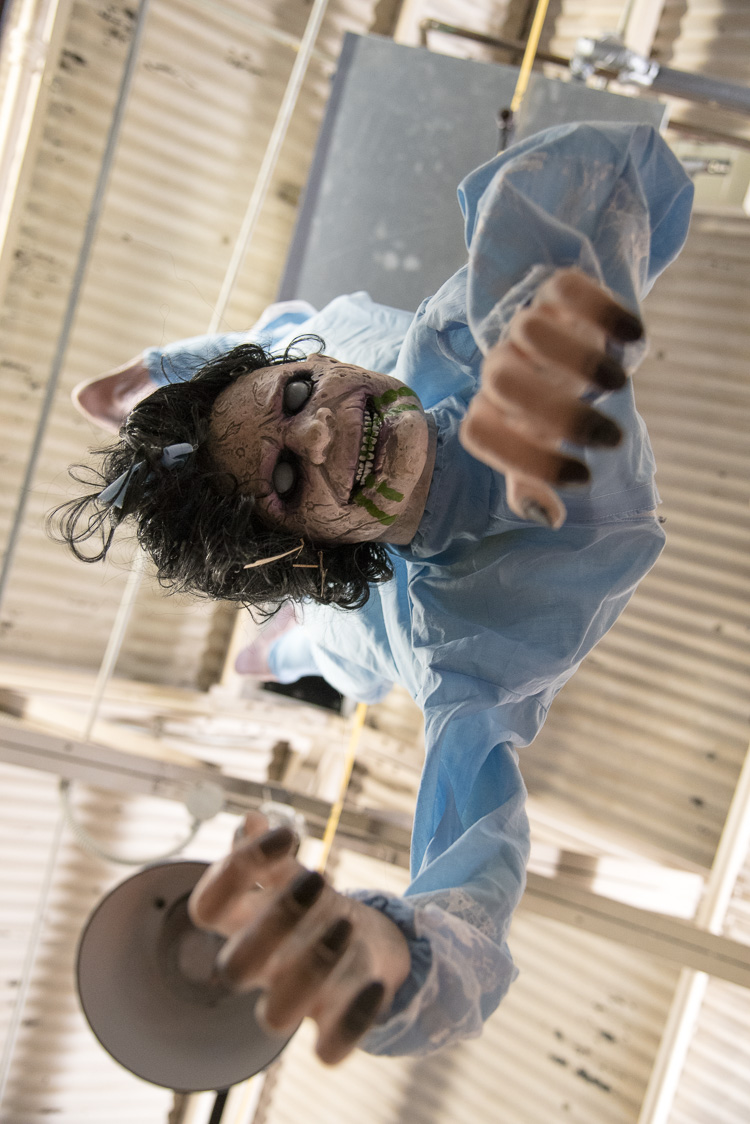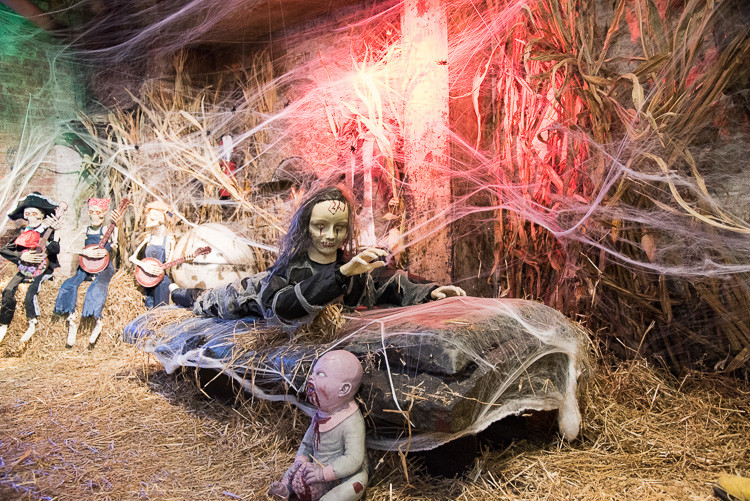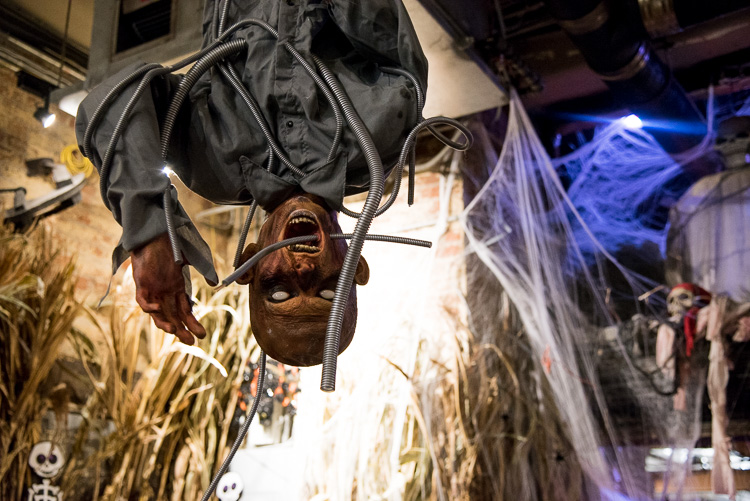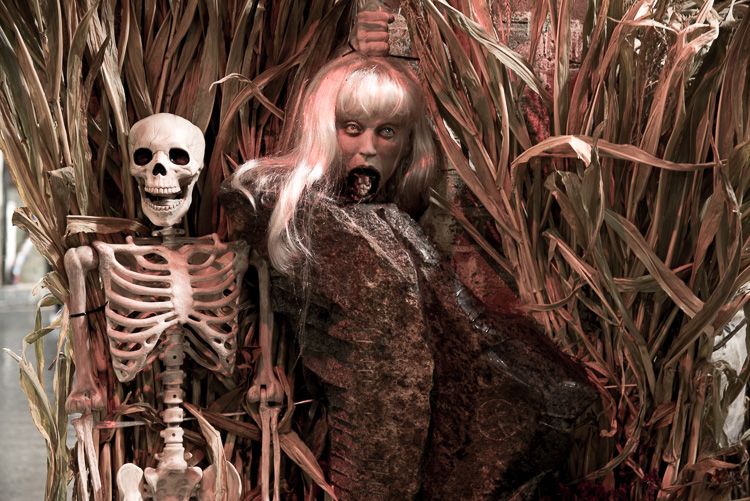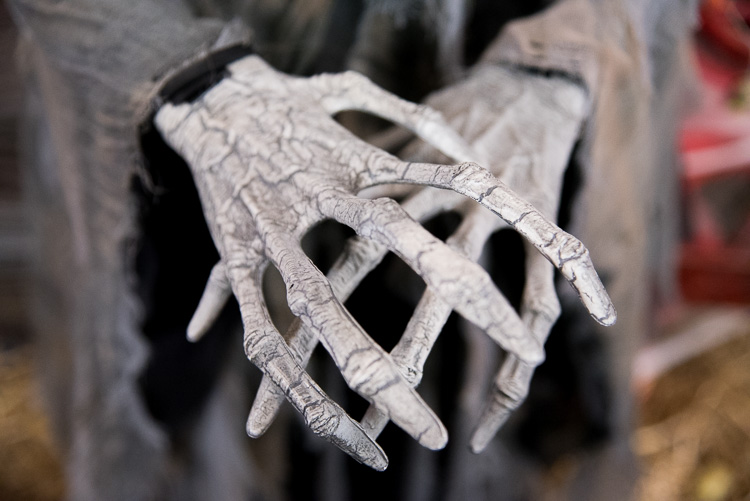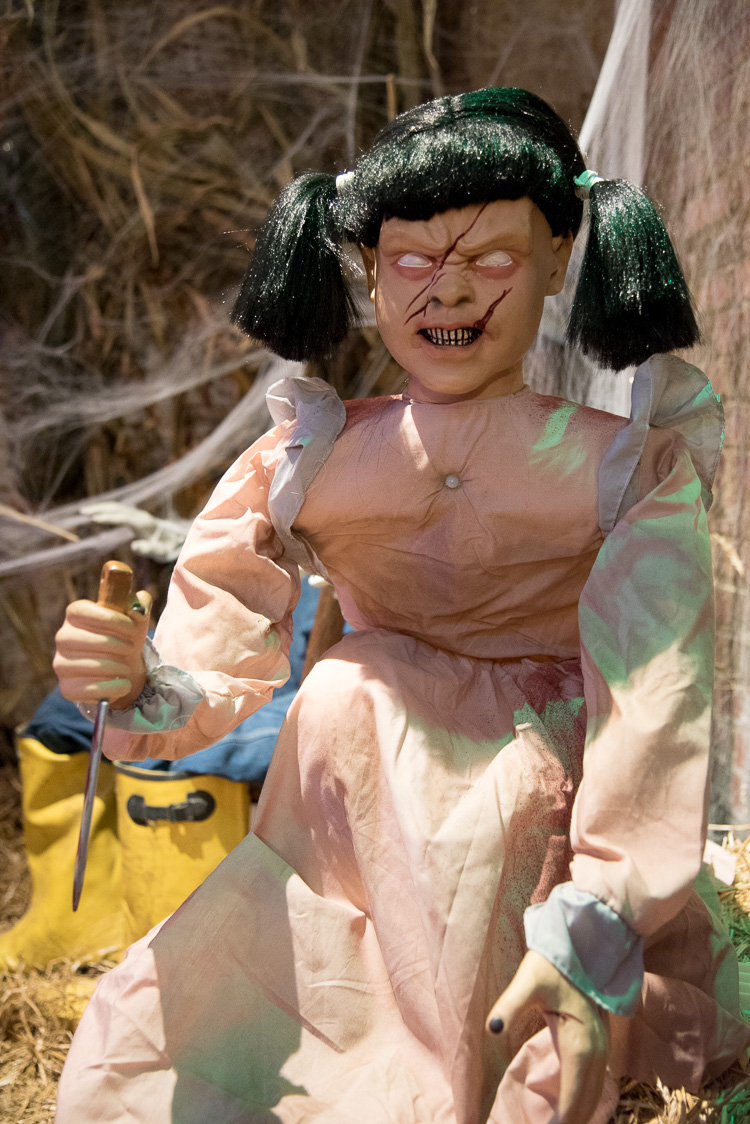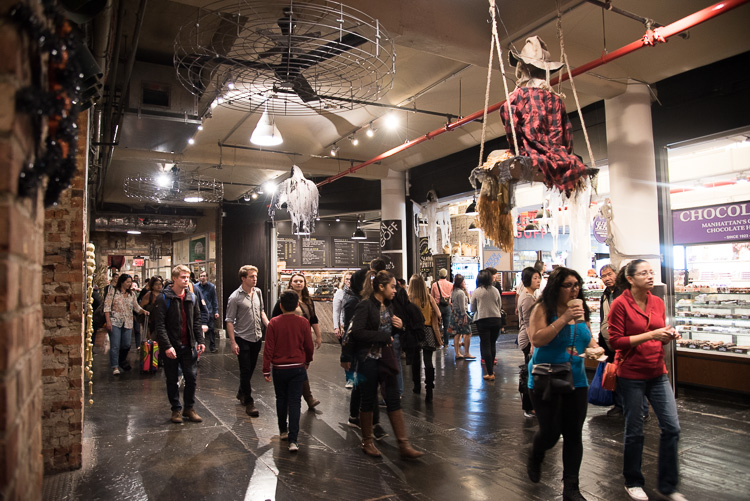 Voilà pour ces photos sur le thème d'Halloween à New York qui, je l'espère, vous mettent dans l'ambiance new yorkaise.  Ce soir, direction la parade d'Halloween à Greenwich Village pour terminer les festivités en beauté (ou en terreur).
Que pensez-vous de ces photos?  Aimez-vous fêter Halloween?  Peut-être avez-vous déjà passé Halloween à New York?
—
I hope you enjoyed these photos of Halloween in New York as much as I did taking them.  Tonight, I am going to the Halloween Parade in Greenwich Village to see all the New Yorkers dressed up and I can't wait.
Do you celebrate Halloween? Have you ever been to the Halloween Parade in New York?
—
(Visited 530 times, 1 visits today)