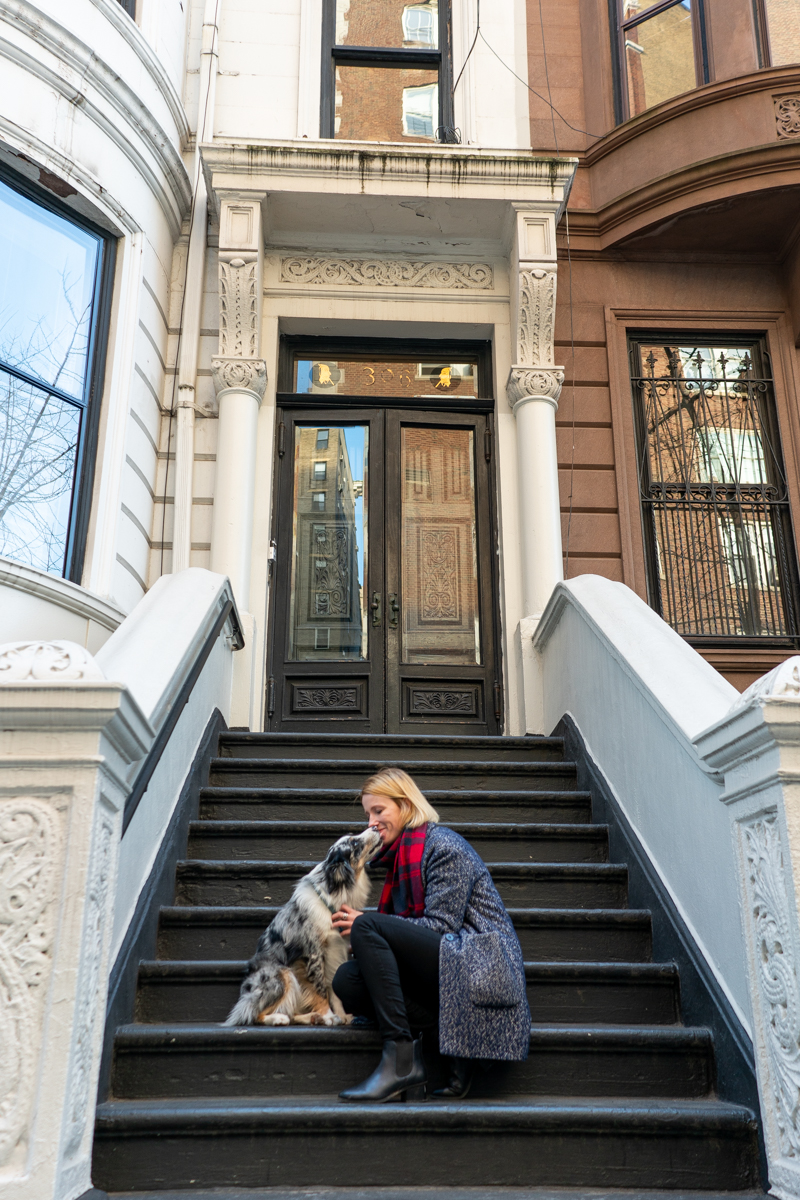 Serait-il temps de dépoussiérer le blog? Le dernier article remonte à 2018 – Thanksgiving pour être plus exact. Non pas que la motivation m'ait manqué. Le blog est resté dans mon esprit chaque semaine depuis. Je me suis demandée ce que je voulais publier – mais jamais je n'ai voulu fermer cet espace. En attendant, vous m'avez retrouvé sur Instagram et parfois Facebook. Mais j'avoue que l'écriture me manque. Une absence que j'ai souvent justifiée face à un besoin d'isolement et de protection dû à des changements majeurs dans ma vie – aussi bien au niveau personnel que professionnel. Chacun d'entre nous réagit à sa propre manière face aux situations délicates et traumatismes. Le mien est bien apparent: je m'isole, je me tais et me renferme sur moi-même. Bref, prendre de la distance et cacher les émotions difficiles.
Je pourrais vous en parler davantage – et je le ferais certainement bientôt – mais pour le moment, je veux reprendre ce dialogue avec vous. Nos échanges me manquent. J'apprécie toujours autant vos retours sur mes posts sur les réseaux sociaux. Beaucoup d'entre vous m'envoient des messages privés et je m'efforce de répondre autant que possible. Vos mots m'ont aidé plus que vous ne l'imaginez ces dernières années.
Impossible de reprendre le blog aujourd'hui sans vous parler de la crise mondiale dont nous faisons face en ce moment. Nous sommes TOUS impactés – pas de discrimination de classe, d'âge, de race, de nationalité… Ensemble – en tant que communauté – nous pouvons faire face aux challenges, s'épauler et en sortir plus forts.
Ce qui me ramène au blog c'est cette envie d'échanger avec vous, le besoin de renouer avec vous, de reprendre contact. Comment allez-vous? Que faites-vous pendant ce temps de confinement?
Vous et le blog m'avaient manqué!
Take care of yourself & others. Be kind, smart and Stay Home!
xx Jennie (PS: Harrison vous salue également!)
---
Is it time to freshen up this blog? 2018 was the last article I published. It was about Thanksgiving… The lack of motivation to write was not really a factor. This blog was on my mind weekly – unsure of what to do about it. A sure thing though, is that closing it was never an option. In the meantime, I often shared with you via Instagram and sometimes via Facebook. But I miss the act of writing! I often justified this absence with my need of isolation and protection following major life-changing events – both personally and professionally. We all react to traumas and life situations in our own way. Mine is pretty obvious: I isolate myself, shut down and hide difficult emotions.
I could talk more about what happened – and I mostly will explain soon. Though at the moment, my intent is to reconnect with you all! I miss our writing convos. I enjoy our regular exchanges on social media about what I post. Some of you send me direct messages and I try to answer as much as I can. Truth is your words have helped me more than you can imagine these last years.
It seems impossible to start blogging again today without acknowledging the worldwide crisis that is hitting all of us at the moment. We are ALL impacted: no discrimination of age, race, class, nationality, location… Together, as a community, we can face the challenges thrown at us, be there for one another and come out of an unbearable situation stronger!
What brought me back to writing the blog is the need to communicate with you, keep the dialog open, touch base. How are you? How are you dealing with the situation and the isolation?
I have missed you all and this media!
Take care of yourself & others. Be kind, smart and Stay Home!
xx Jennie (NB: Harrison is saying hi as well!)