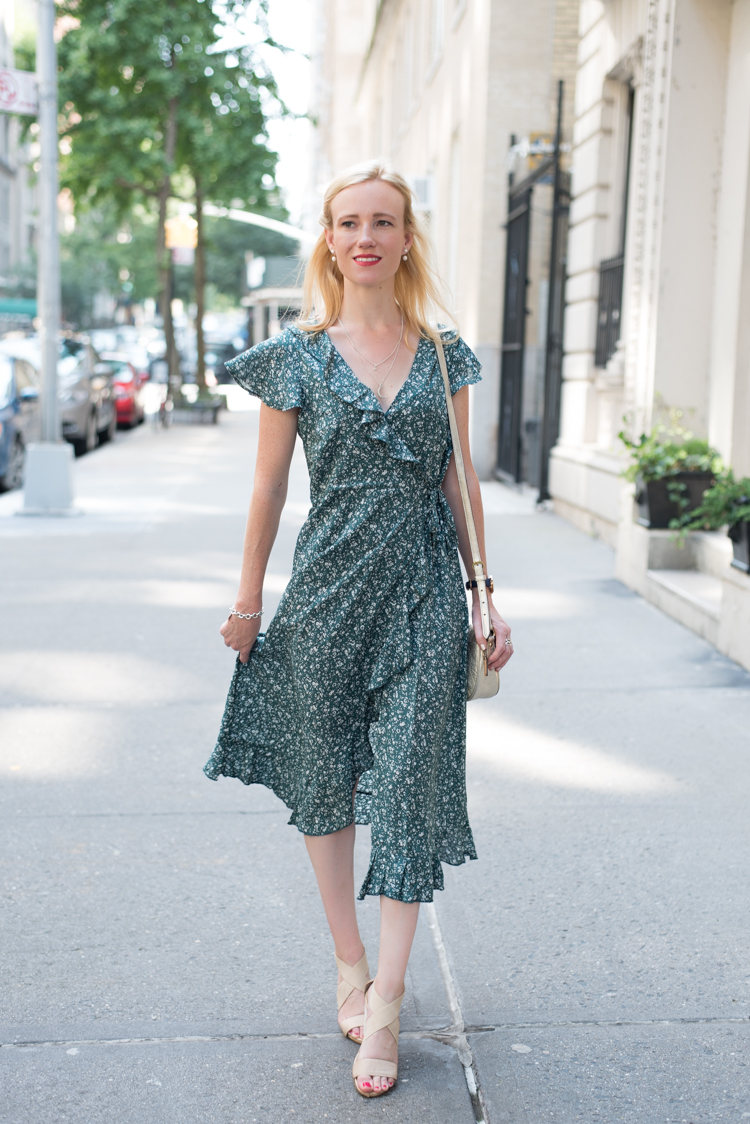 L'été à New York a été des plus agréables cette année sans monter dans des températures extrêmes.  En ce moment, je profite de l'été indien pour prolonger mon Summer Style et continuer à porter des tenues légères.  J'ai trouvé cette robe chez Urban Outfitters il y a quelques semaines (elle est toujours disponible ici).  J'ai tout de suite craqué!
—
This Summer in New York has been such a delight.  For once, it was breathable and acceptable to step outside without melting within seconds.  Summer days might be over, temperatures are still high enough to keep wearing my favorite light pieces.  I found this floral dress at Urban Outfitters a few weeks ago.  It is still available here.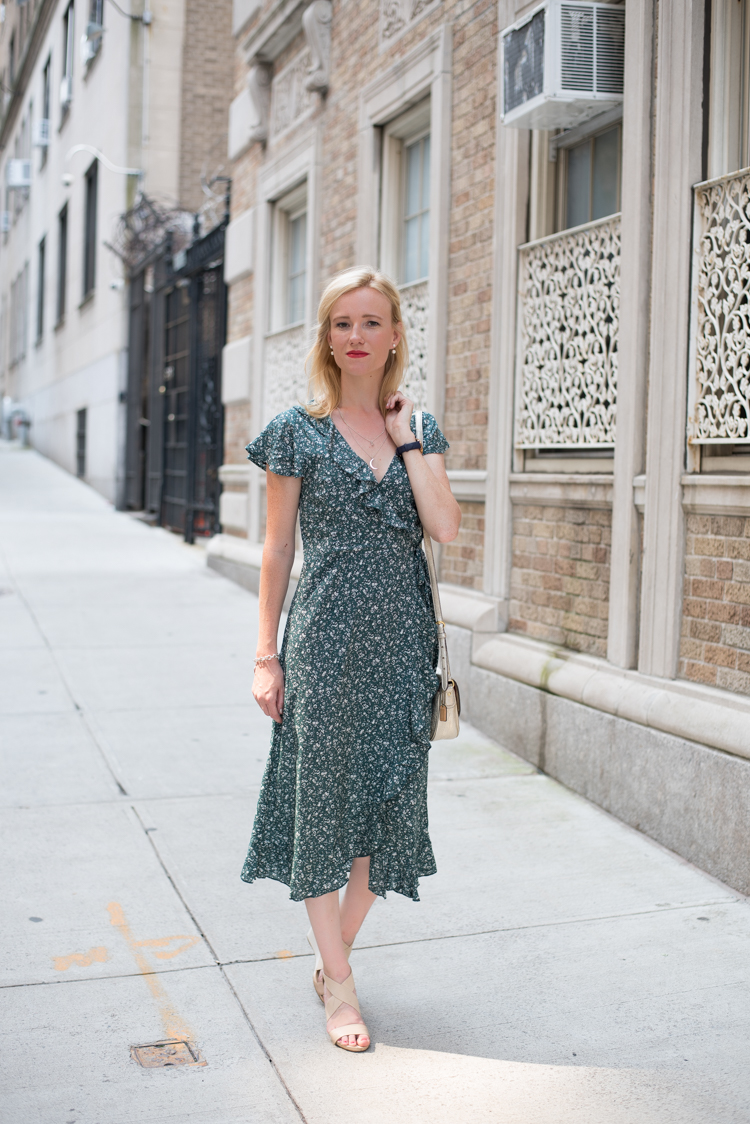 Et pourtant, le motif fleuri me freine souvent.  J'ai tout de même essayé cet année, notamment avec ce look précédent.  Plus habituée à porter des rayures, j'ai eu envie d'essayer de varier un peu mon style pour une tenue féminine et comfortable.  Challenge réussi puisque j'ai porté cette robe de chez Urban Outfitters aussi bien pour des rendez-vous professionnels, une date night, et même lors de promenades à vélo.  Avec l'arrivée de l'automne, je me vois bien l'accessoiriser avec des bottines et mon perfecto en simili cuir noir pour un look plus rock.
Que pensez-vous de ce look?  Je continue les fleurs ou je m'en tiens aux rayures? 🙂
—
I don't really know the reason but I never felt comfortable wearing florals.  Apart from this romper here, I am more used to my old stripes.  What can I say?  I am still very French at heart. – (French Forever!).  When I found this UO dress, I saw the opportunity to try florals again.  Is is very feminine yet simple.  It has been a success so far.  I wore it at several occasions while attending business meetings, a date night, and even when riding my bike.  And now that Fall is around the corner, I can totally imagine pairing this dress with some ankle boots and my black leather jacket.
What do you think about this look?  Should I keep buying florals or stick to the stripes? 🙂
xx Jennie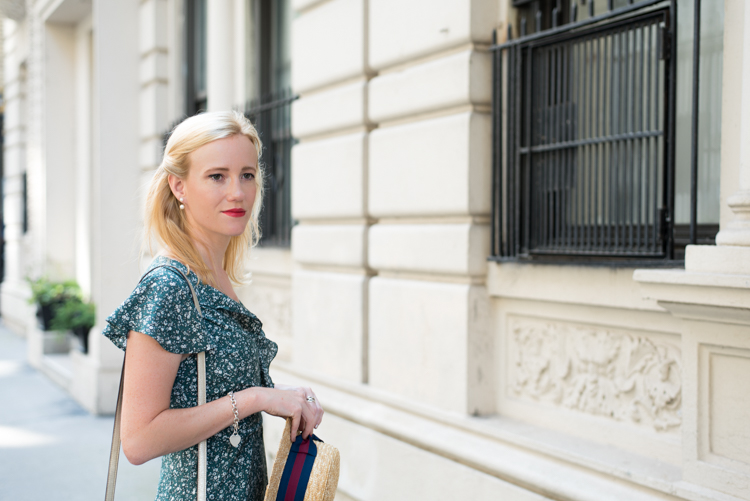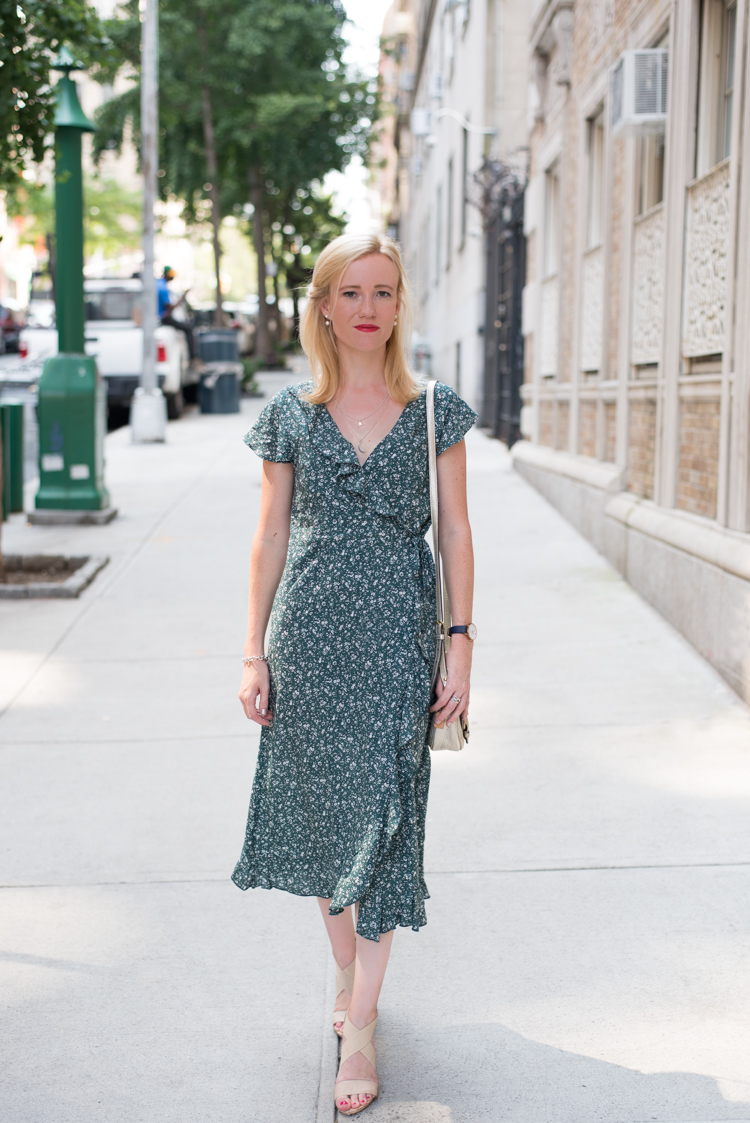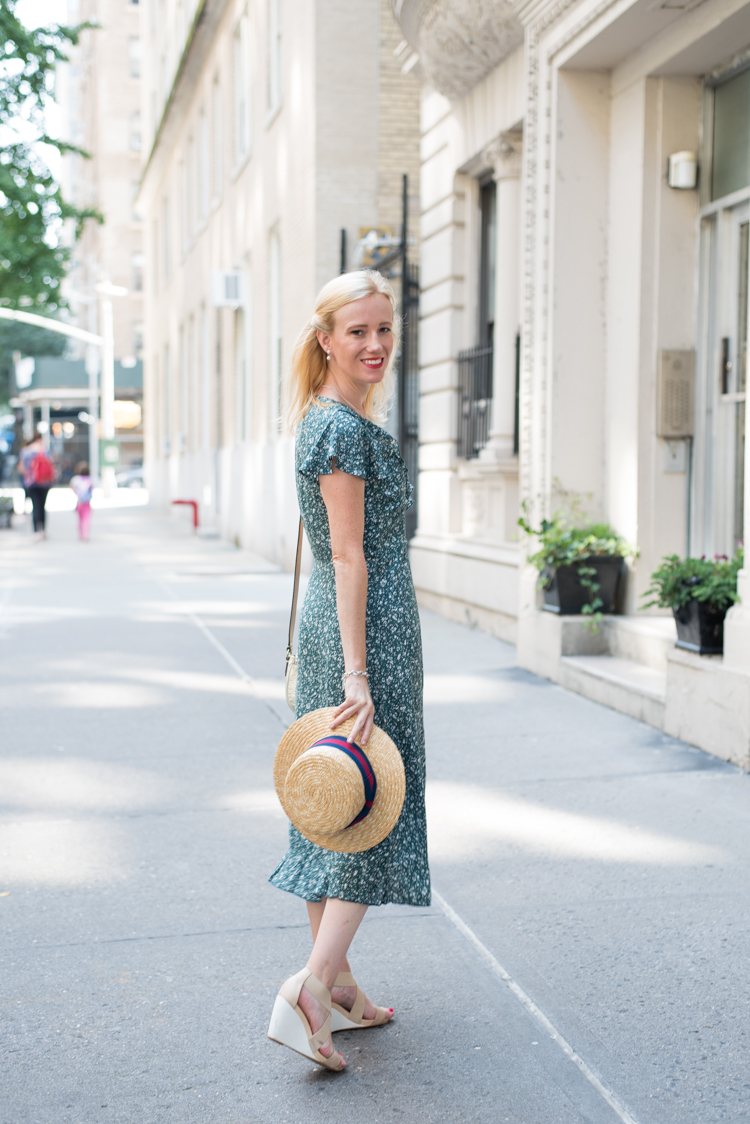 SHOP MY LOOK:
Dress / Similar Hat / Similar Shoes / Watch / Similar Bag / Earrings / Lipstick / Mascara / Nail polish
—