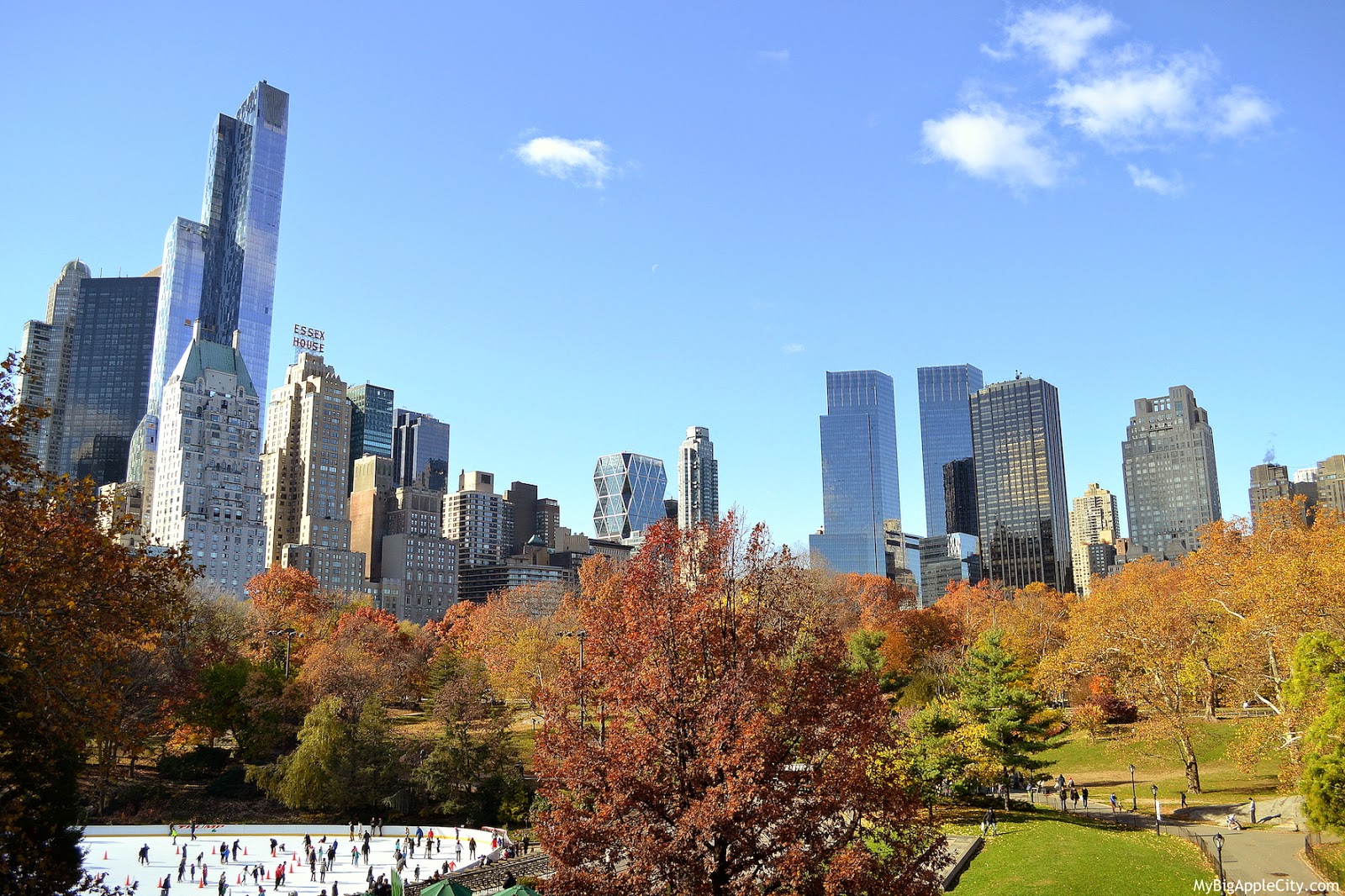 Comme à chaque changement de saison, il me tarde d'attraper mon appareil photo et d'aller capturer la beauté de Central Park. Impossible de choisir quelle saison est la plus jolie à New York. Honnêtement, elles valent toutes le détour. Central Park, c'est l'une des multiples raisons pour laquelle j'adore vivre à Manhattan. Un havre de paix entre surpeuplement de buildings, de taxis jaunes, d'humains, de food trucks; s'il y a bien un endroit où il fait bon vivre à Manhattan, c'est ici.
—

Every season I cannot wait to grab my camera and go capture the beauty of Central Park. Don't ask me which season is my favorite in New York as I cannot make up my mind. For me, they are all worth the stroll. Central Park is one of the many reasons I love living in Manhattan. It is such a breath of fresh air and freedom, a very needed break between the buildings (always too high), the yellow cabs (always so loud), the humans (always so many of them) and the food trucks (always so greasy). If there is one place where to find peace in this modern and unstoppable jungle, this is it.



J'adore m'y promener, me perdre dans la forêt des Ramblas, courir autour du Réservoir, regarder les enfants piloter leur mini-voiliers ou grimper sur la statue d'Alice au Pays des Merveilles, patiner au pied des buildings la nuit, faire le tour en vélo le plus vite possible, aller voir une pièce de théâtre avec Shakespeare in the Park ou regarder des vieux films, bronzer à Sheep Meadow ou faire un picnic devant le château, traverser le Bow bridge, assister aux demandes en mariage devant la Bethesda Fountain, bruncher à la Boathouse ou à la Tavern-on-the-Green, regarder les équipes de baseball s'affronter sur la Great Lawn, écouter les musiciens rendre hommage à John Lennon sur la mosaïque d'Imagine, m'amuser des écureuils qui ne s'arrêteront jamais de sauter d'arbre en arbre…
J'en passe et j'en laisse mais cette phrase fut la plus longue jamais écrite. Tout ça pour vous dire que pleins de choses se passent à Central Park. Si on m'avait dit à moi, la petite fille du Nord, qu'un jour je vivrai à New York et que je passerai la plus grande partie de mon temps libre dans un parc, jamais je ne l'aurai cru.
Vous avez une saison préférée à Central Park? Peut-être est-ce une partie du parc qui vous est chère?
Bon weekend. xx Jennie
—
I love going to Central Park for a walk, to get lost in the Ramblas forest, to run around the Réservoir, to look at the kids having fun with their mini sailboats and climbing Alice in Wonderland's statue, to ice skate at the bottom of the buildings at night, biking around the park as fast as possible, to go see a show at Shakespeare in the Park or watch a movie, to tan at Sheep Meadow or to do a picnic in front of the Castle, to cross the Bow bridge, to witness proposals in front of the Bethesda Fountain, to brunch at the Boathouse or at the newly reopened Tavern-on-the-Green, watch friends playing baseball on the Great Lawn, listen to musicians honoring John Lennon by the Imagine mosaic, being surprised by squirrels that never seem to have enough to eat…  

These are the things among plenty you can do in the Park. I could go on but that sentence was probably the longest ever written. If you would have told me, the little French girl from the North countryside, that one day I would be leaving in New York and be spending most of my free time in a park, I would have never believed you.

Do you have a favorite season to witness in Central Park? Or maybe a favorite location inside the Park? Have a nice weekend. xx Jennie