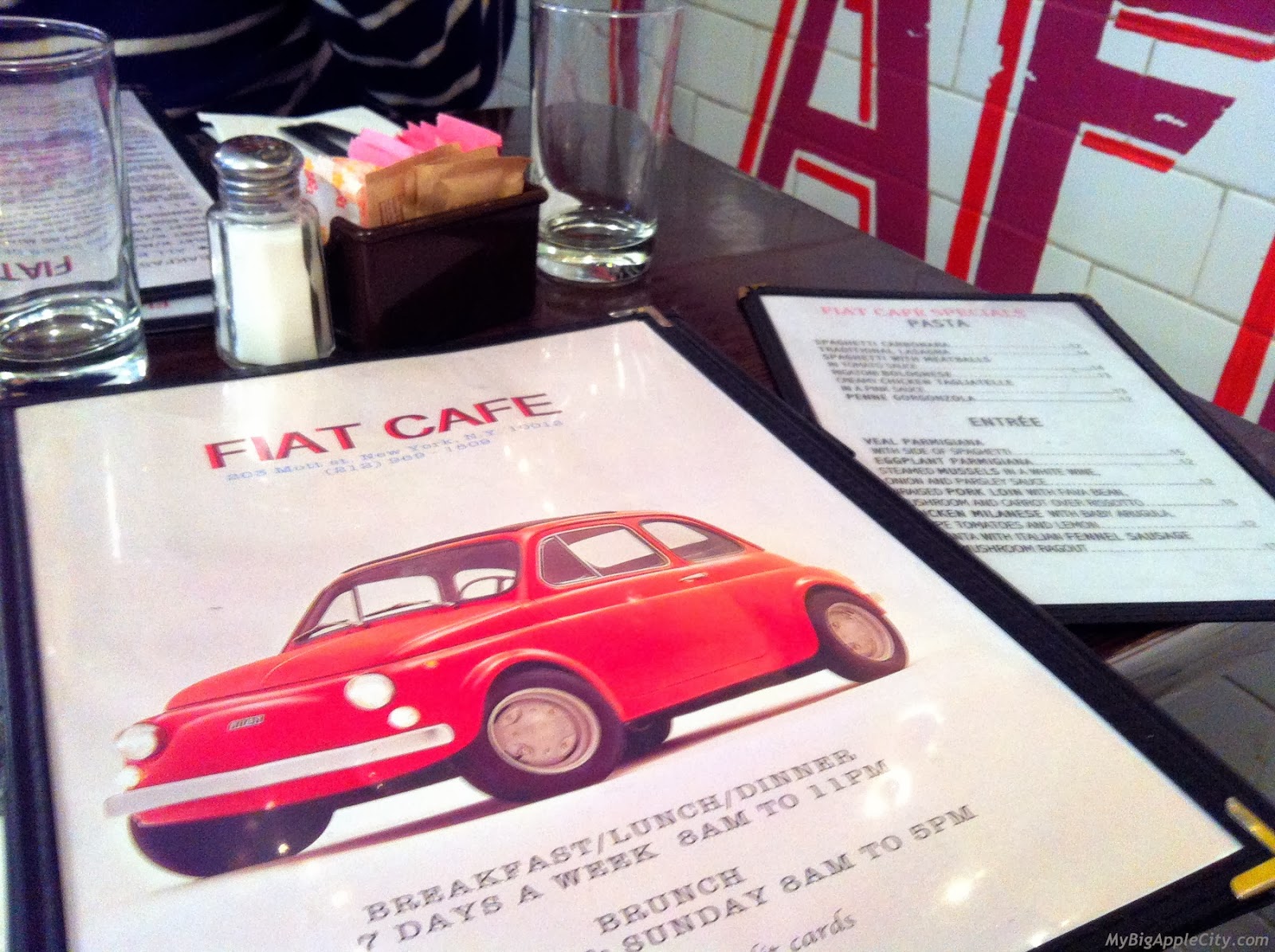 En quête d'une bonne adresse pour un brunch à New York? Fiat Café est un endroit dans SoHo / Little Italy que j'affectionne particulièrement. Comme tout endroit à New York, le lieu peut se montrer bondé, surtout à l'heure du brunch le weekend. Lors de ma dernière visite, la chance était de mon côté (ou plutôt la neige) car le lieu était plutôt calme. Le restaurant est charmant avec un décor ambiance rétro. J'adore le carrelage sur les murs, les banquettes rouges, le bar et les photos accrochées. Et puis, que vous soyez seul(e) ou accompagné(e), Fiat Café met à votre disposition les derniers magazines en vogue pour vous divertir. J'adore aussi le personnel très souriant et relaxant, et la musique (bon, j'imagine qu'il ne passe pas Manà en boucle tous les jours non plus).
—
Are you looking for a nice place to brunch in New York? Let's say around SoHo and Little Italy. Fiat Café is definitely the place to try if you're in the mood for simple and delicious Italian food in a relaxing atmosphere. I love that place. It can be a little crowded, especially by weekend brunch aficionados, but luck was on my side (snowstorm actually), and I had a wonderful peaceful time. The decor is charmingly vintage with a European touch. I love the white tiles, the little tables, the red seats, the bar, and the photos on the wall. Moreover, whether you are dining alone or with friends, Fiat Café provides the latest issues of the top magazines to read. The staff is perfectly welcoming and they really make you feel at home. Music is always good (last time was all about Mana, but I doubt it is always the case).



Côté nourriture, les pâtes sont exquises (hummm les gnocchis au bacon) et les paninis aussi. Vous me direz, pour un resto au nom italien dans Little Italy, c'est un basique. Mais attention, Little Italy est une véritable attraction et l'Italie a souvent des airs d'attrape-touriste. Mais quelques adresses sortent du lot, dont Fiat Café et j'espère qu'il le restera pour longtemps.
Si vous passez dans le coin, shopping à SoHo notamment, n'hésitez pas à vous arrêter pour la pause déjeuner ou même le dîner. Désolée pour la qualité des photos prises avec mon iPhone.
—
As for the food, the pastas are incredible (I could die for their bacon gnocchi) and paninis are really tasty as well. Don't be fooled by the very touristic area. Fiat Cafe is one of the rare places to have survived Little Italy and I hope it remains there forever.

If you're in the area, like shopping in SoHo for example, go check it out. For breakfast, brunch, lunch or dinner, they are always open. Sorry for the poor quality of the pictures, they were taken with my iPhone.

Bon appétit.
xx
Jennie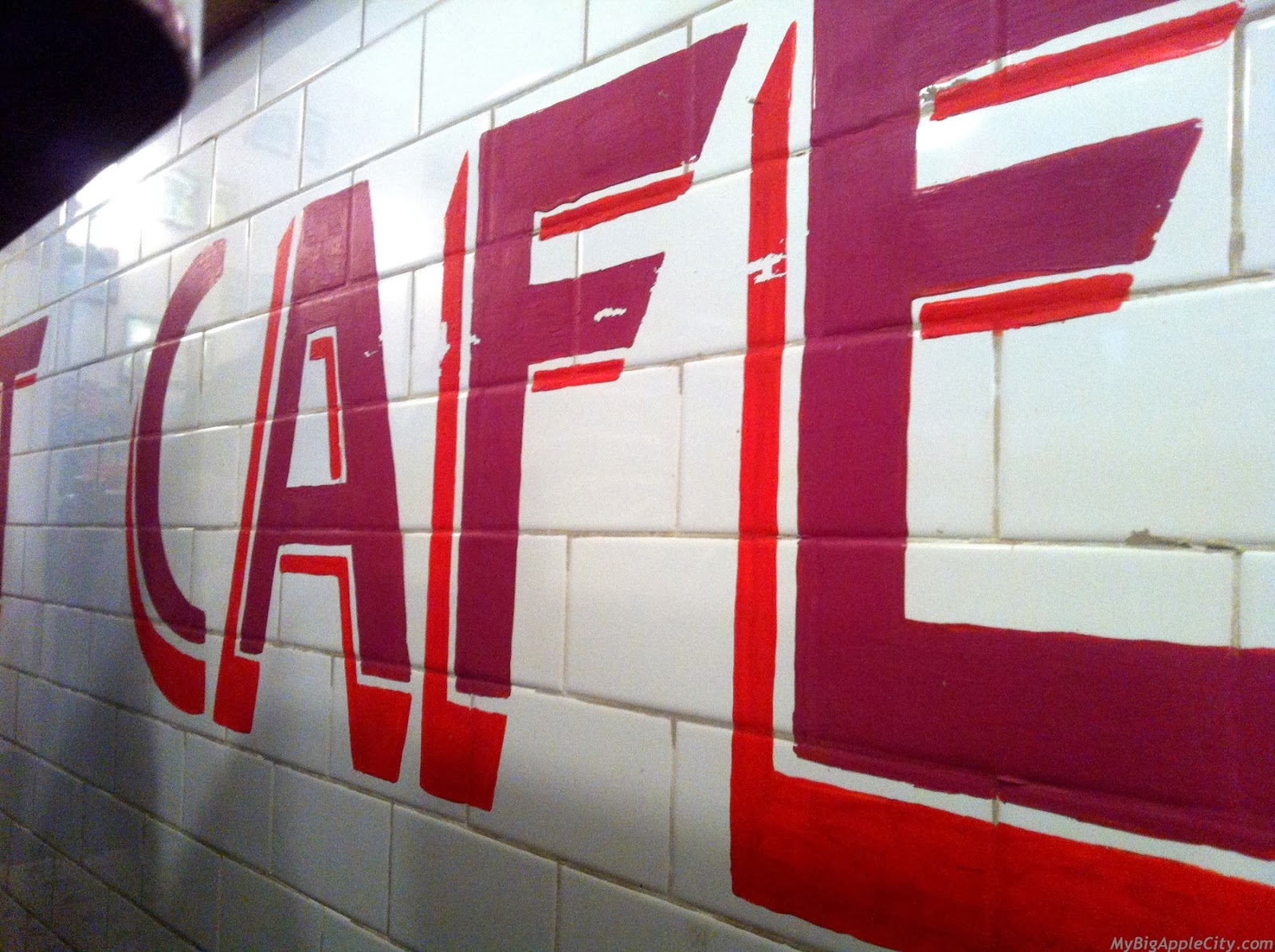 Fiat Café
 – 203 Mott Street, New York, NY 10012