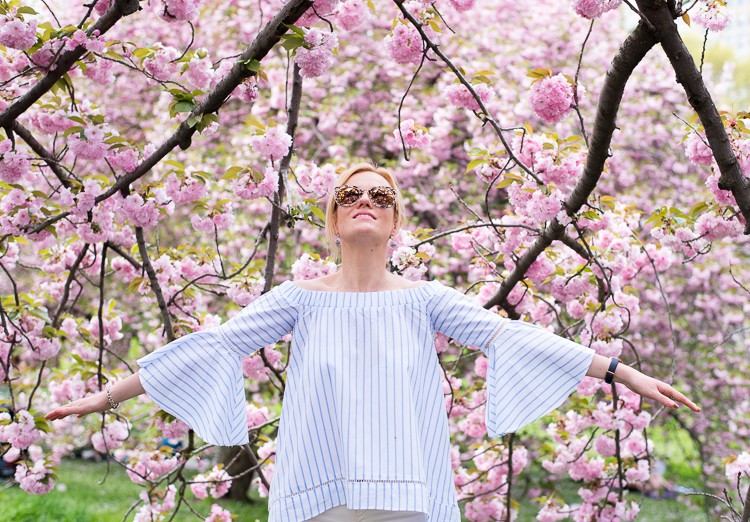 J'ai toujours aimé le rose et j'ai toujours aimé le printemps.  Et je l'aime davantage quand je le passe à New York.  Un vent de magie traverse Central Park chaque année quand les arbres reprennent vie.  Tout le monde est en émoi devant les "Cherry Blossoms", et moi la première.
Avec l'arrivée des températures douces, c'était l'occasion de porter mon nouveau haut de printemps déniché chez Romwe en solde pour moins de 20 euros (toujours disponible et livraison en France aussi ici).  Porté sur ces photos avec mon jean couleur crème de chez Topshop, j'envisage de le mettre également avec un short en jean cet été.
—
I love pink and I have always loved Spring time.  I love it even more when I get to spend it in New York.  There is something magical about Spring in the city.  Central Park is as gorgeous as ever with its flowers popping up.  Everybody is in awe of the cherry blossoms, including me.  It is so beautiful, it brightens everybody's mood.
Now that the temperatures are finally allowing it, my Spring closet is getting a well needed update.  I found this gorgeous top on the Romwe website, on sale now for less than $20.  It is super light to wear and I love how it brightens my look.  I wear it here with my jeans from Topshop but I will wear it with shorts as well this Summer.
LIRE LA SUITE… CONTINUE READING