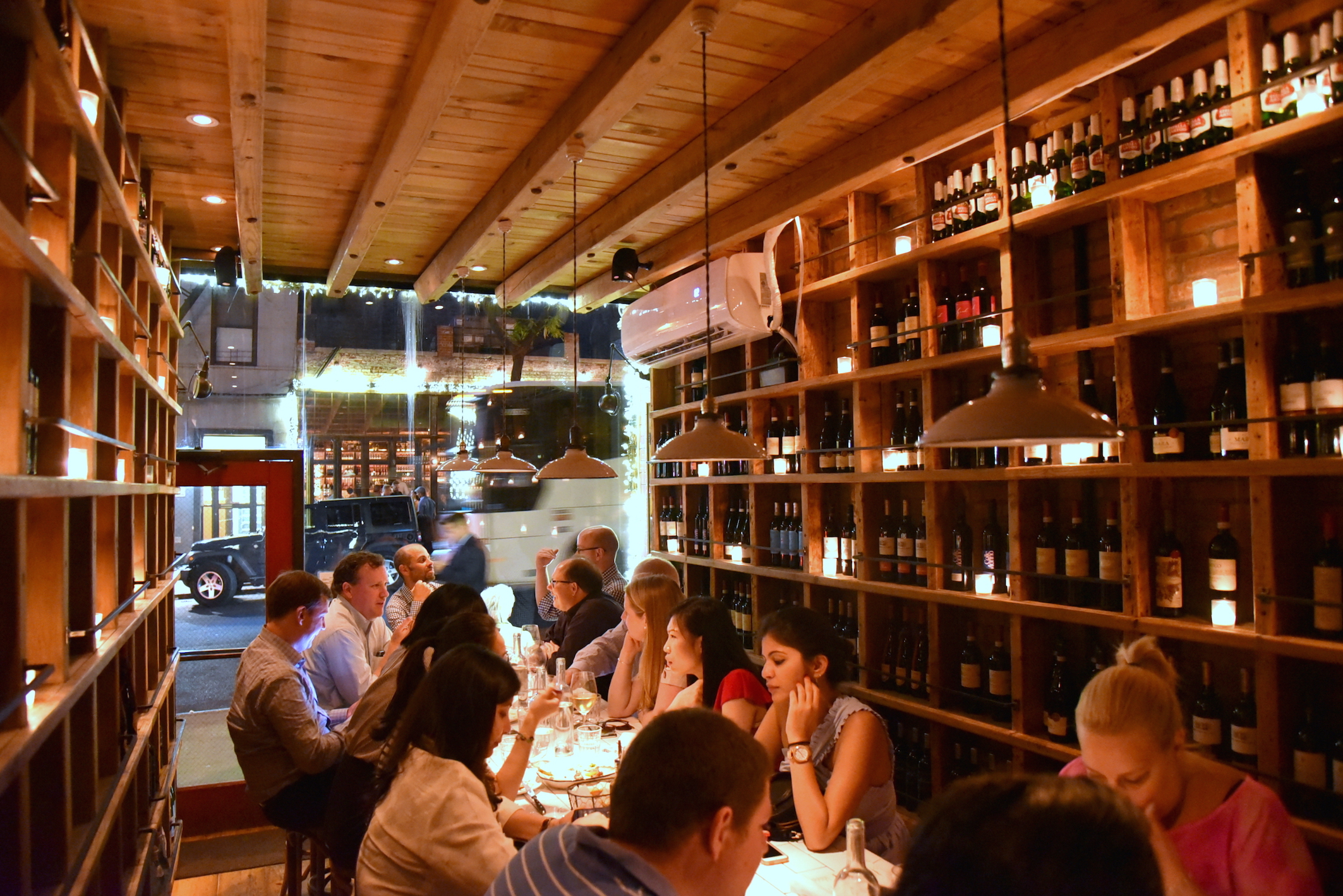 A New York le soir, tout tourne autour de l'endroit où dîner. Les New Yorkais sont très portés pour dinner à l'extérieur. Je ne compte plus les amis qui ne servent jamais de leur propre cuisine. New York est remplie d'une multitude de restaurants, ouverts à toute heure du jour comme de la nuit. Sans oublier New York et sa diversité culinaire. Ici, on est sûr de trouver ce qu'on a envie de manger. Depuis que je vis dans l'Upper West Side, je suis devenue une vraie "West Sider", c'est à dire que je passe 90% du temps à l'ouest de Manhattan. Que ce soit l'Upper West Side, Hell's Kitchen, TriBeCa ou le West Village, vous êtes certain de me trouver dans l'un de ses quartiers new yorkais.
La semaine dernière, je suis allée dîner dans le quartier populaire de Hell's Kitchen au Briciola Wine Bar, célèbre pour ses nombreux bars et restaurants. Mon amour pour la cuisine italienne (et les vins italiens!) n'a aucune limite, surtout quand le Montepulciano figure sur la carte! Le menu est varié et riche en spécialités italiennes. Nous avons partagé les huîtres, la mozarrella enroulé dans le prosciutto, ainsi que les pâtes aux champignons (un délice!) accompagné des choux de bruxelles rôtis.
L'endroit est très petit et charmant. Briciola se compose de deux petites salles avec seulement 2 longs bars entourés de bouteilles de vin, ce qui donne un côté très chaleureux et aussi l'impression de dîner dans un endroit caché au milieu de la frénésie du quartier.
Vous pouvez aussi lire un autre avis de Briciola sur le site du CitizenMag.
—
Living in New York, it's all about dining out. I don't think I have ever dined out as much as I have here. The city is full of restaurants, open at any hour of the day, not to mention culinary diversity. Whatever you are craving, you are sure to find it in New York. Living on the Upper West Side, I became such a "West Sider"; I hang out 90% of the time on the West Side. Whether it's the Upper West Side, Hell's Kitchen, TriBeCa or my beloved West Village, you are sure to find me there at any time.
Last week, I went to dinner in the popular neighborhood of Hell's Kitchen, famous for its plethora of bars and restaurants. My love of Italian food (and wine!) has no limit, so I went to try out Briciola Wine Bar.  The place is tiny, cozy and charming. It is pretty much two petite rooms, with two long white tile bars, separated by floor-to-ceiling wine rack. The wine list was up to my expectations. Any place that serves Montepulciano is my kinda place. The food menu was pretty diverse. We ended up sharing Oysters ($1 oyster is a great deal) and mozzarella wrapped in prosciutto to start, followed by the funghi pasta (big fan of this dish) and a side of Brussel sprouts.
Sitting in the middle of the bar, we had a great time exchanging with the bartender/waiter and the people around us. The small space made the experience enjoyable and almost unique in a way. Briciola feels like a little secret hidden in Hell's Kitchen.
You can also read another review of Briciola Wine Bar on CitizenMag here.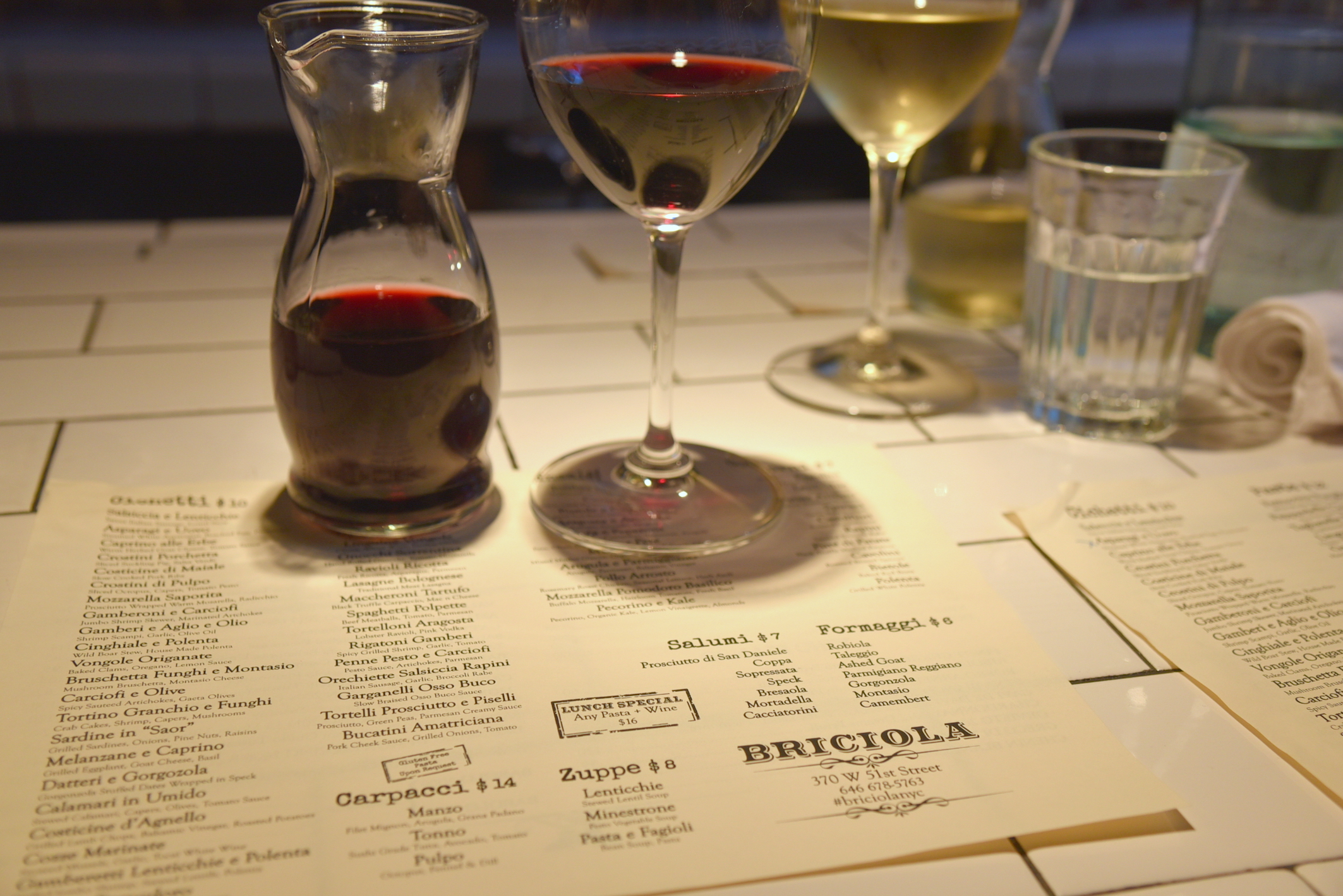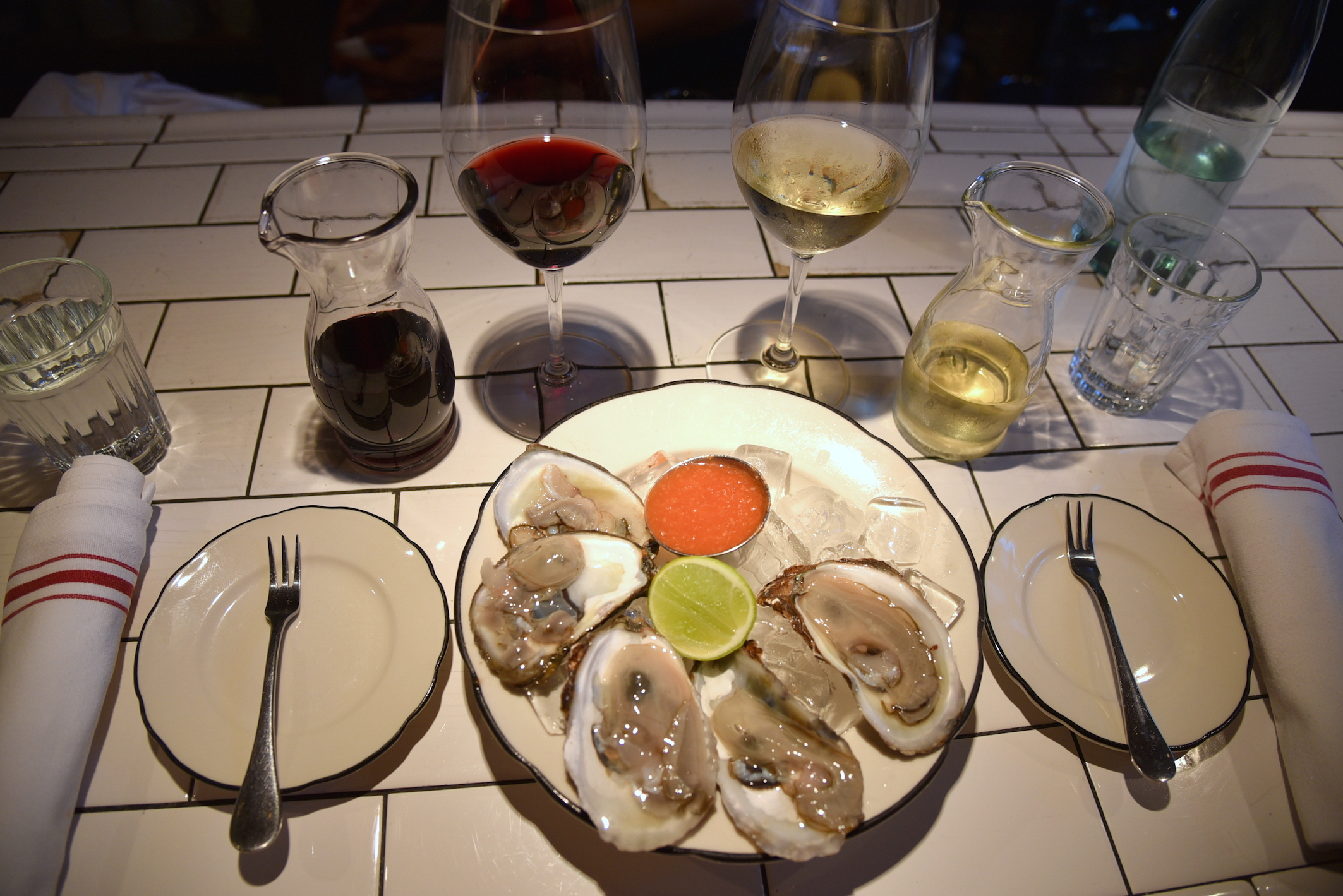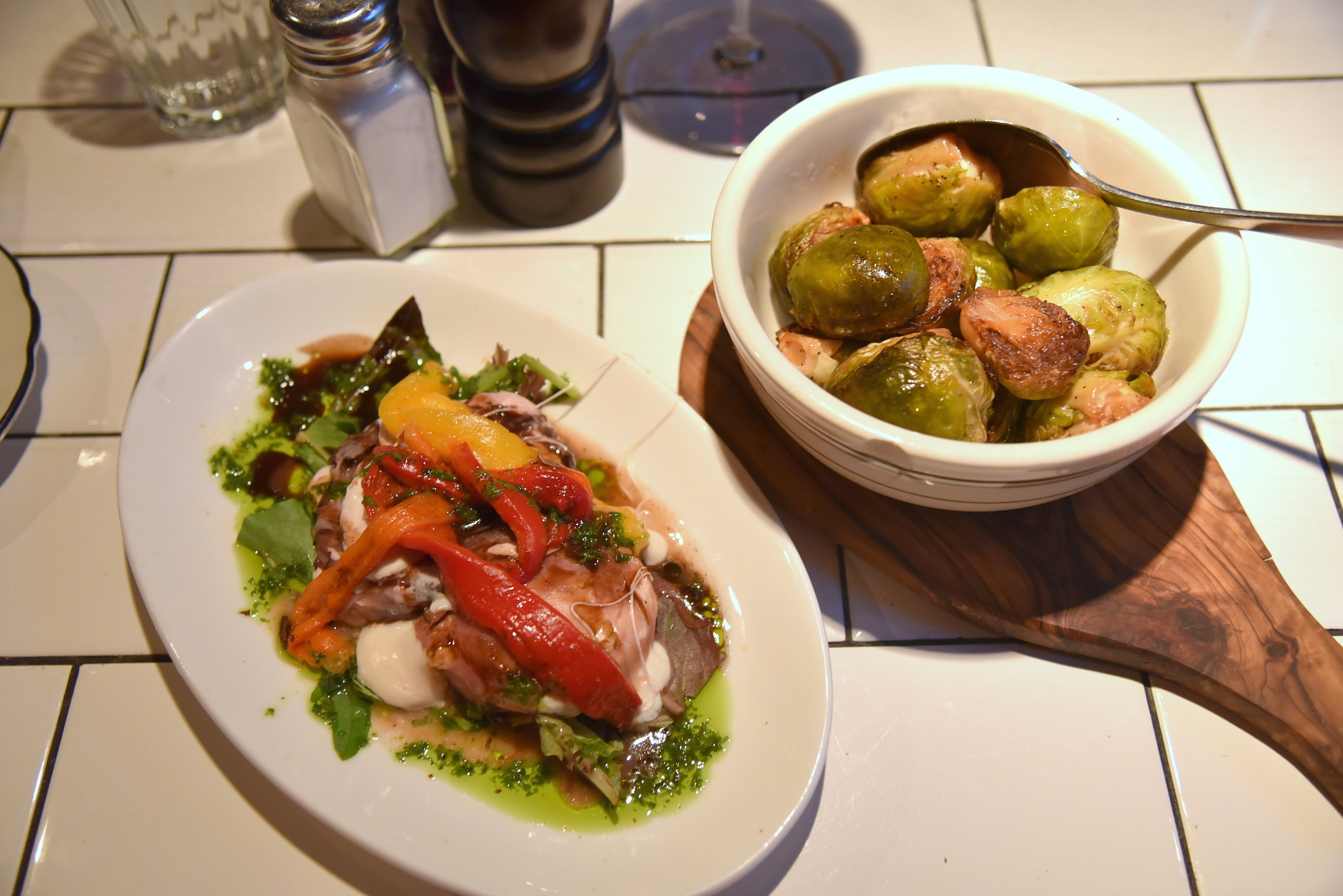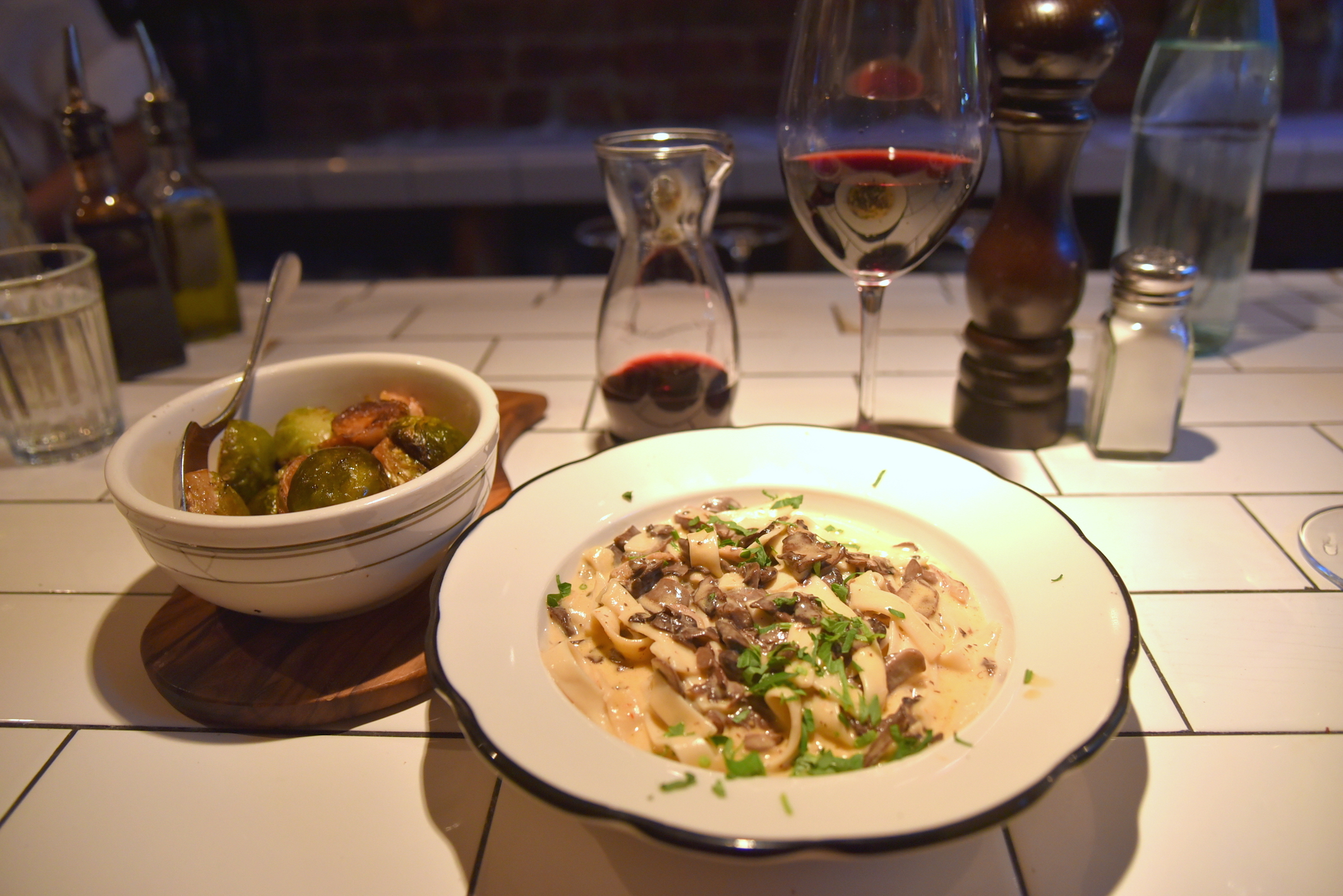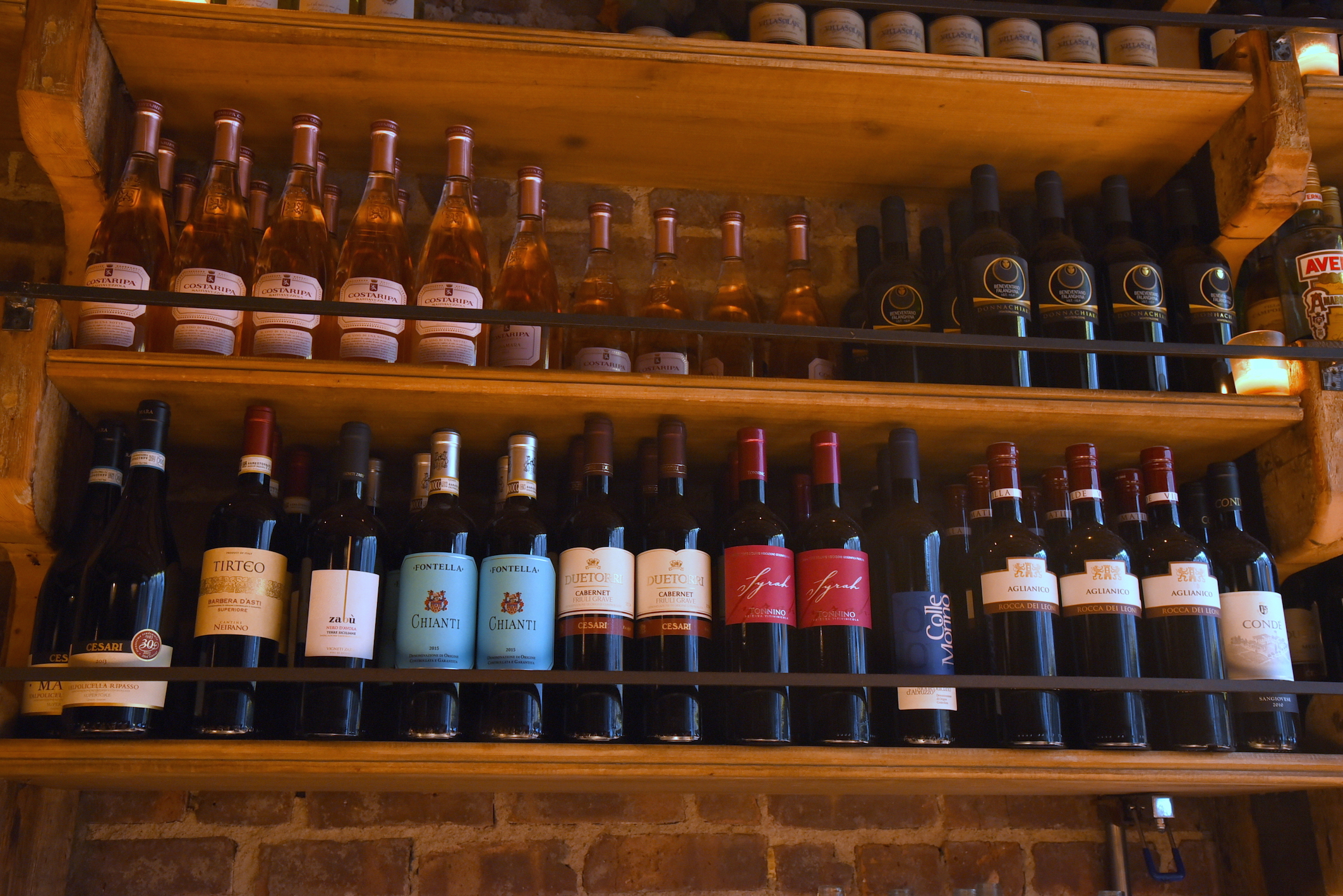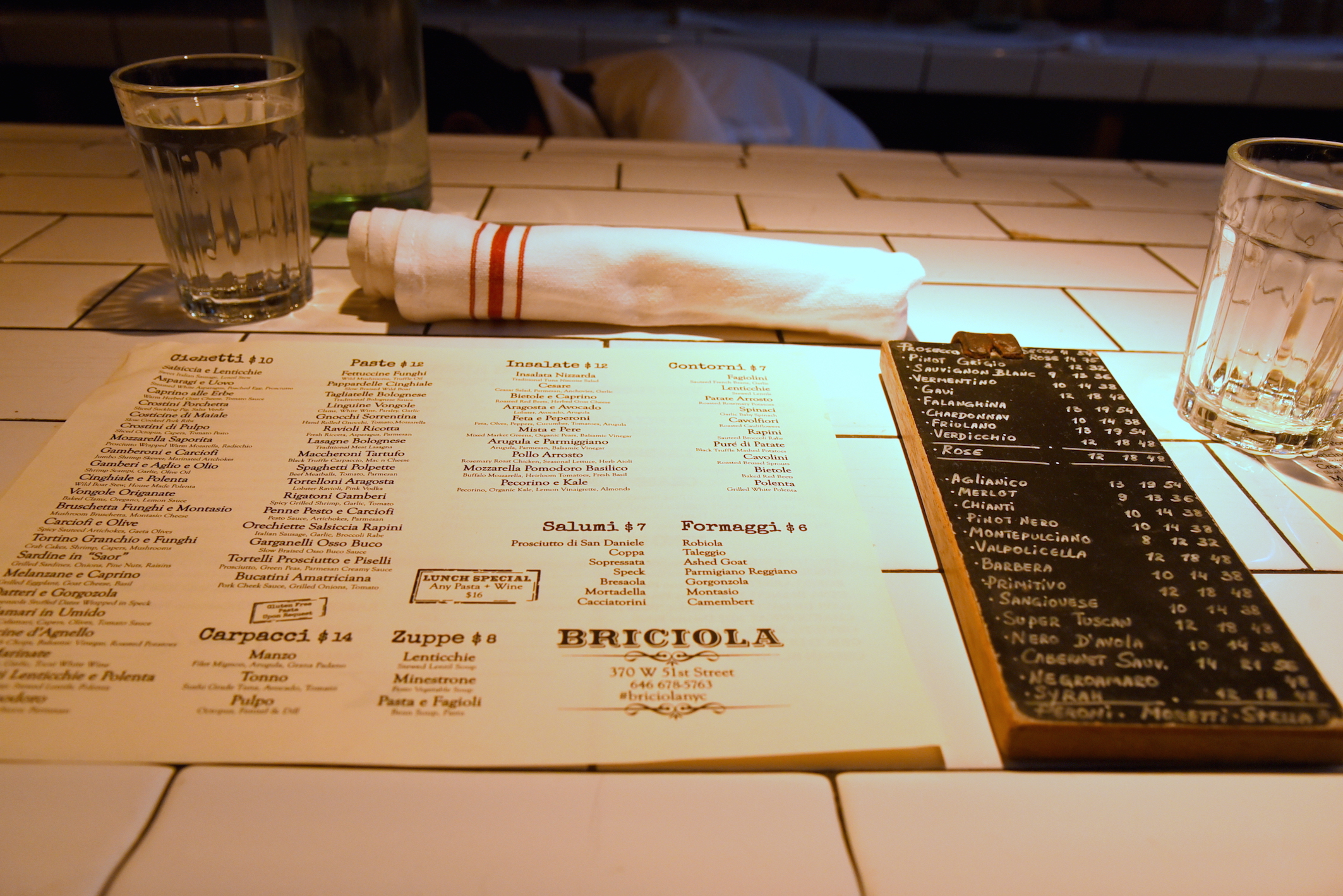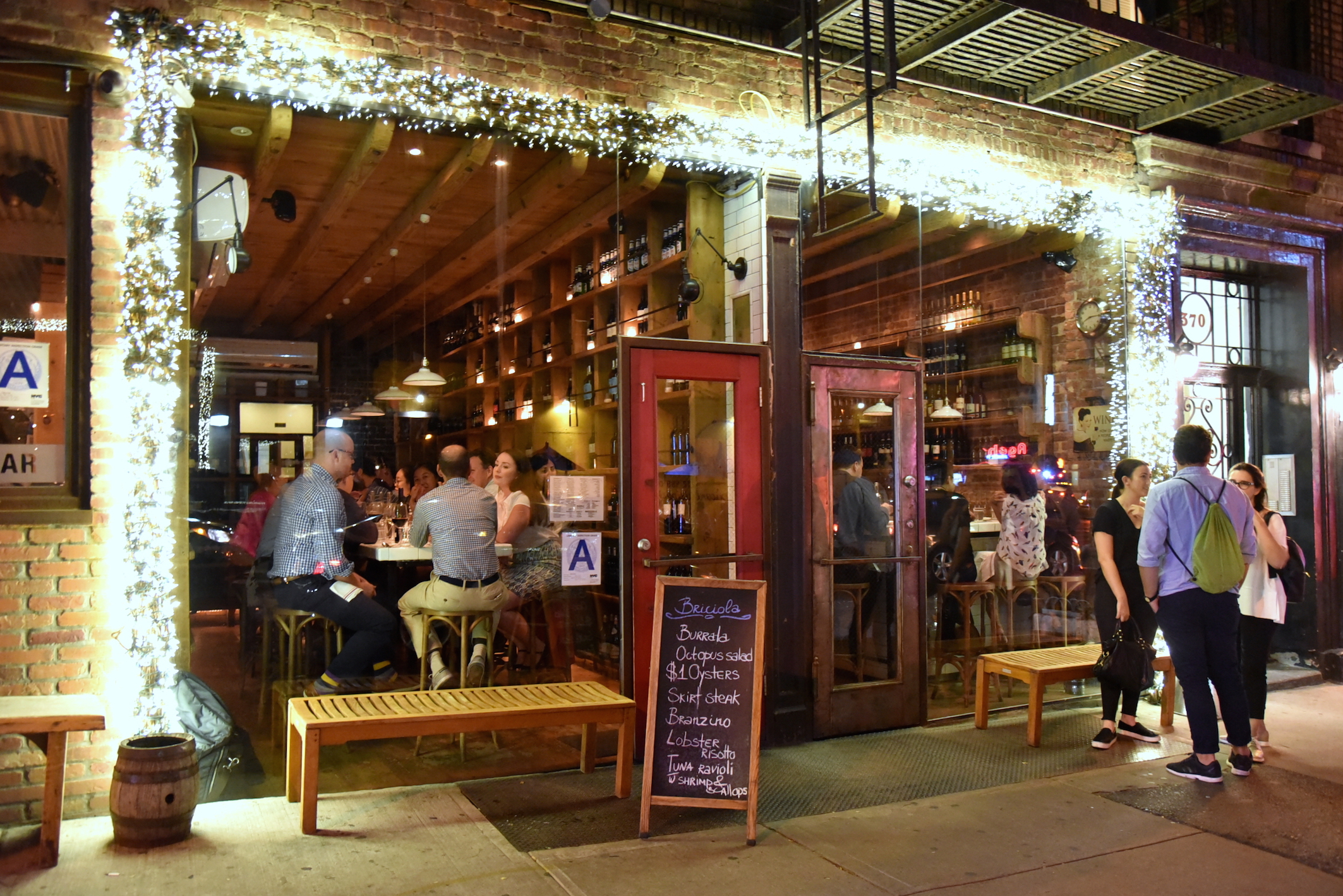 —