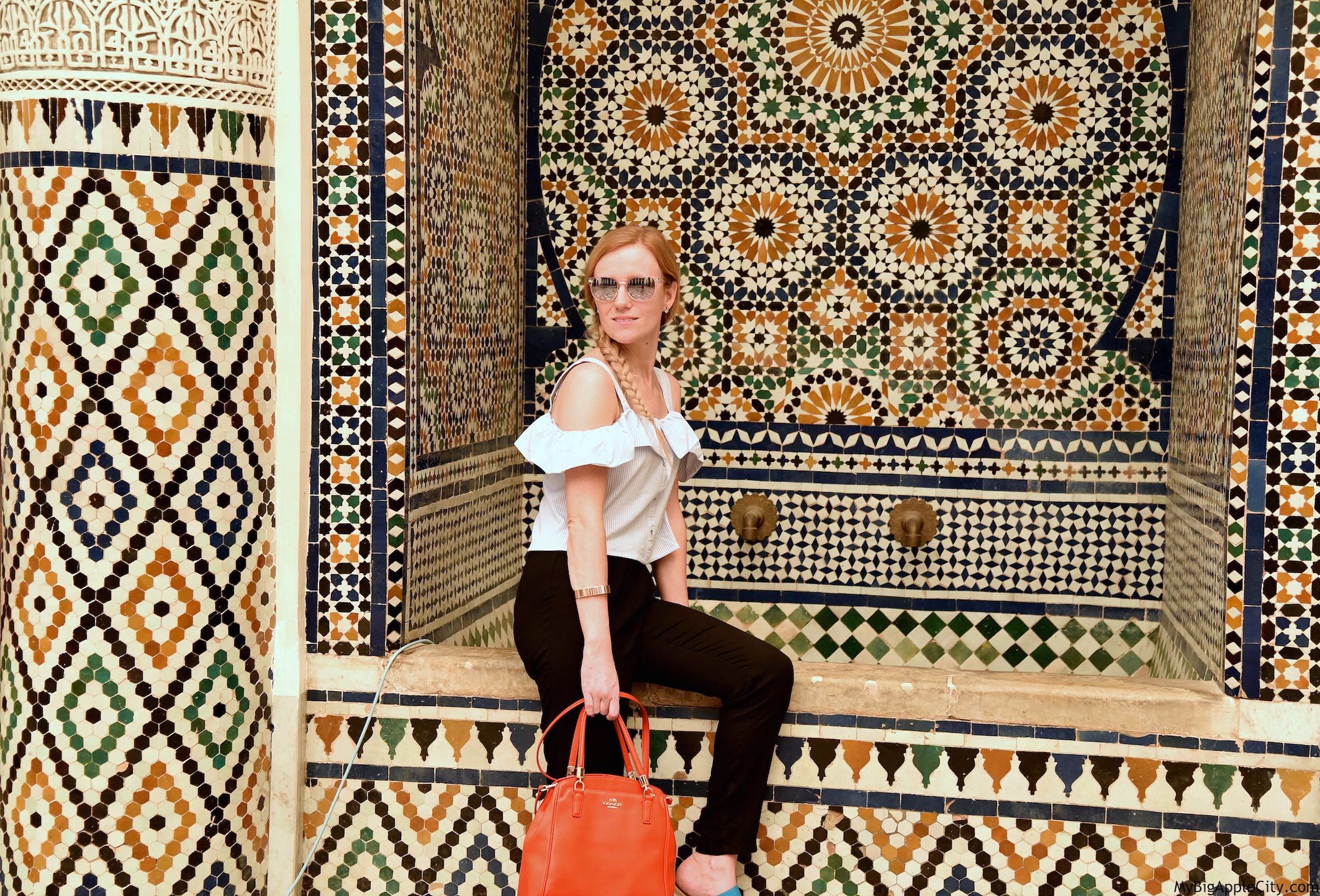 Hello tout le monde,
Je suis bien rentrée à New York après un périple d'un peu plus 2 semaines (oui je sais, à moi aussi ça m'a paru plus long avec tous mes périples – j'ai essayé de vous tenir informés par un maximum de snaps et photos).
J'ai eu la plaisir, la chance, l'honneur de me rendre à Marrakech pour quelques jours de vacances après mon déplacement pro à Paris. La parfaite excuse pour aller shopper des tenues d'été et réaliser même un petit DYI le jour du départ (les petits pompoms sur mes sandales).
—
After over two weeks abroad, I am back home in New York City. It seems like I was out for longer as I did a lot (can't stop, won't stop) and saw so many people and places in such a short time.
I had the chance to visit Marrakech for the first time for a few days after my business trip to Paris. It was the perfect excuse to shop around for Summer clothes as well as improvise a quick DIY project (see the pompoms on my Old Navy sandals).