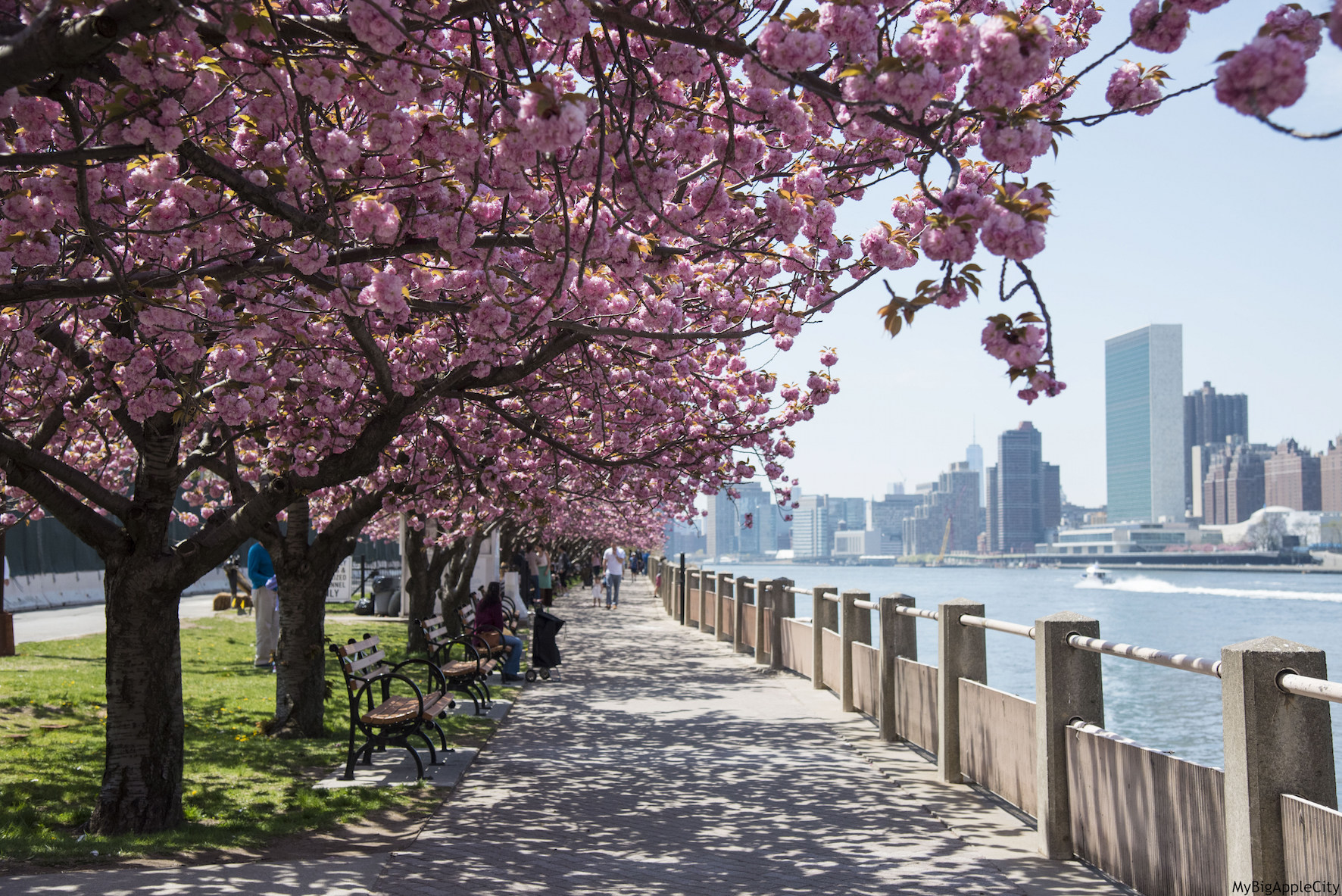 Presque 5 ans à New York et je n'arrive toujours pas à me décider quelle saison est ma préférée. La ville est-elle plus belle en hiver, à l'automne, au printemps ou en été? Difficile de prendre position. Ce qui est sûr, New York ne manque jamais de charme.
Avec l'apparition du printemps, l'hiver se fait vite oublier. Même si la période hivernale a semblé interminable, elle prend la forme d'un souvenir lointain dés les premiers bourgeons. La vie reprend gaiement, les New Yorkais envahissent à nouveau les rues sans leurs épaisses couches de vêtements et les visages réapparaissent. Soudain, le vent n'est plus aussi intenable, les jours s'allongent et la ville s'habille de ses pastels éphémères les plus jolis. New York City donne l'impression de frimer et prend des allures de tableaux, ou de se qu'on appelle ici le "picture perfect".
—
After almost 5 years in New York City, I still cannot make up my mind on which season is my favorite. Is the city at its most beautiful in Winter, in the Fall, in the summertime or in the Spring? This is a very difficult decision to make. What is certain though, is that New York is charming all year long.
When Spring has sprung, Winter seems like a faraway state, almost forgotten. Sure it was long, but its memory faded at the first bloom. Life seems to regain energy as New Yorkers are invading the streets again, without their grizzly looking like layers as coats. Suddenly, the air is not so frigid. The days last longer and New York City is dressing up with the prettiest pastel colors. After such a long Winter, New York feels like showing off and spreading the message to all its beloved little workers saying, "We made it, we are alive. It is time to go out, explore and enjoy the ride!".