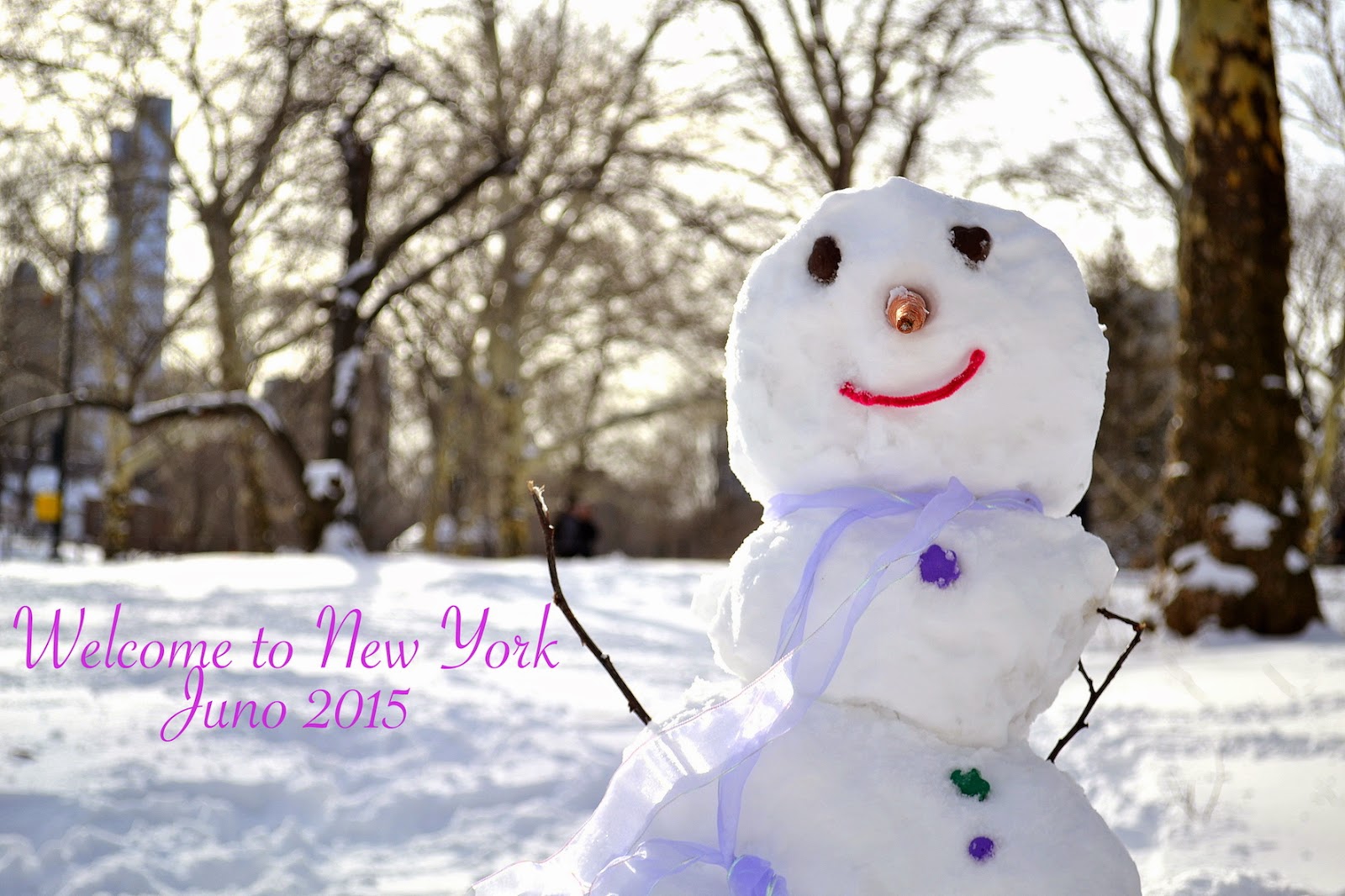 Blizzard of 2015, Juno, Snowmaggedon, Snowpocalypse, j'en passe et j'en laisse… La grande tempête du siècle était annoncée pour ces lundi/mardi. Les médias se sont emparés de l'info pour nous la rabâcher allègrement, les supermarchés se sont vus dévaliser, les écoles-musées-bibliothèques ont fermé leurs portes, De Blasio a voulu nous avertir, les livreurs ont été bannis des rues (j'en connais plusieurs qui ont dû se nourrir de céréales – cuire ses propres pâtes, faut pas déconner non plus!)… Bref, en ce 26 janvier 2015, New York et New Yorkais (et le monde entier) étaient prévenus.
La neige est bien tombée, de vrais bon gros flocons et d'autres petits vicieux qui piquent les joues. Le vent a effectivement soufflé (Hello le lifting gratuit!). La ville s'est emparé d'un coup de rush pour laisser rentrer ses habitants. Puis les rues ont été désertées. La ville s'est froidement endormie. Et au réveil, le jour d'après, le calme après la tempête, New York s'est peu à peu réveillée.
—
Blizzard of 2015, Juno, Snowmaggedon, Snowpocalypse, I could go on and on… The biggest storm of the century was announced for Monday/Tuesday. News reporters flooded us with emergency advisories, supermarkets emptied, schools-museums-libraries closed their doors, De Blasio warned us, delivery guys were chased out the streets (cereal was probably the only food of choice for those who gave up on the more difficult task of cooking pasta.). Well, on this January 26th 2015, New Yorkers (and the rest of the world) were in the know.
The snow fell for real.  Some huge snowflakes and some smaller, vicious ones hurt as they dropped onto the cheeks. The wind blew brutally (Hello free face lift!). The city experienced a big rush, urging New Yorkers to get home safely. Then, the streets were deserted. The city fell coldly asleep for hours. The next morning, the day after, it was the calm after the storm and New York slowly, and awkwardly, woke up.