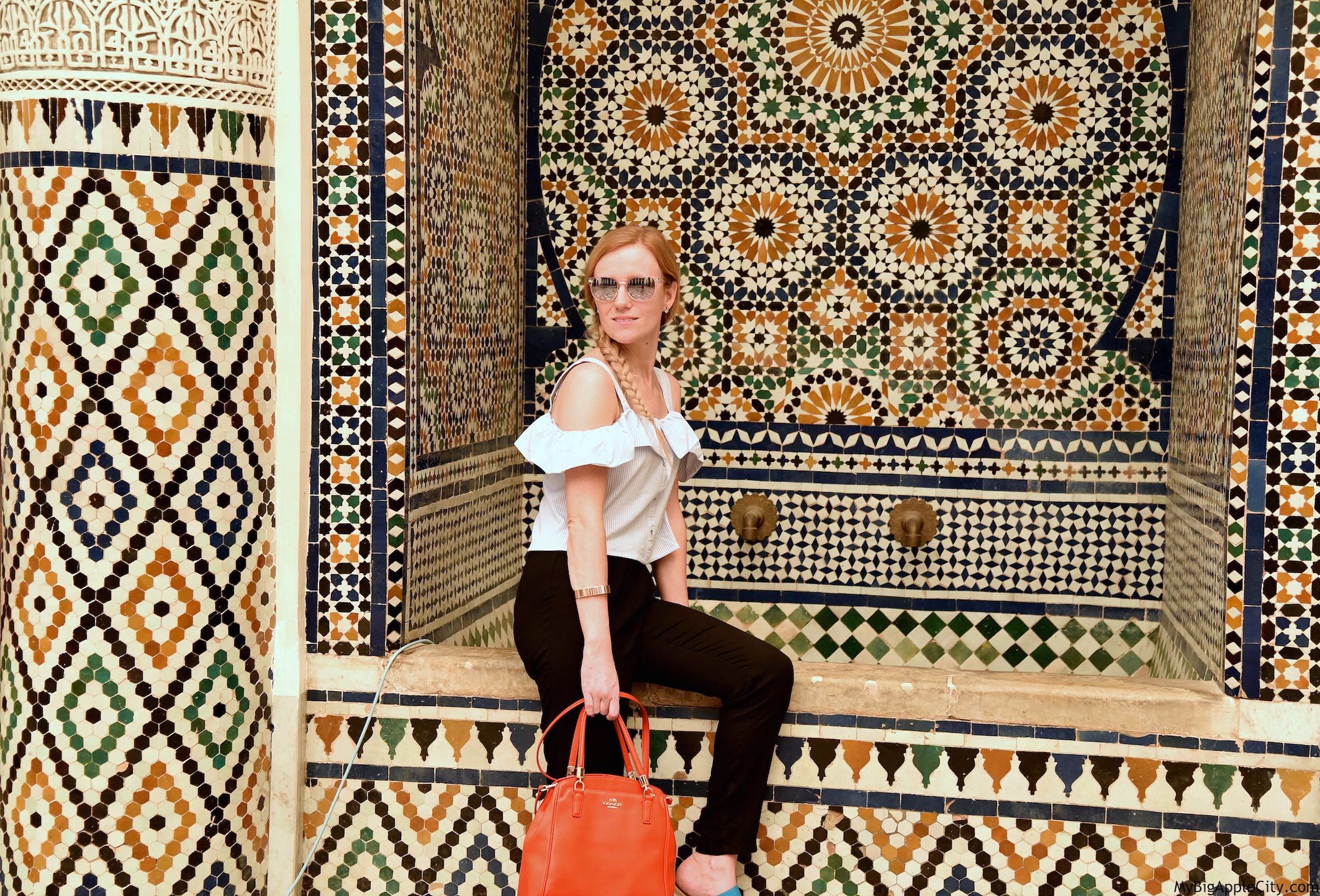 Hello tout le monde,
Je suis bien rentrée à New York après un périple d'un peu plus 2 semaines (oui je sais, à moi aussi ça m'a paru plus long avec tous mes périples – j'ai essayé de vous tenir informés par un maximum de snaps et photos).
J'ai eu la plaisir, la chance, l'honneur de me rendre à Marrakech pour quelques jours de vacances après mon déplacement pro à Paris. La parfaite excuse pour aller shopper des tenues d'été et réaliser même un petit DYI le jour du départ (les petits pompoms sur mes sandales).
—
After over two weeks abroad, I am back home in New York City. It seems like I was out for longer as I did a lot (can't stop, won't stop) and saw so many people and places in such a short time.
I had the chance to visit Marrakech for the first time for a few days after my business trip to Paris. It was the perfect excuse to shop around for Summer clothes as well as improvise a quick DIY project (see the pompoms on my Old Navy sandals).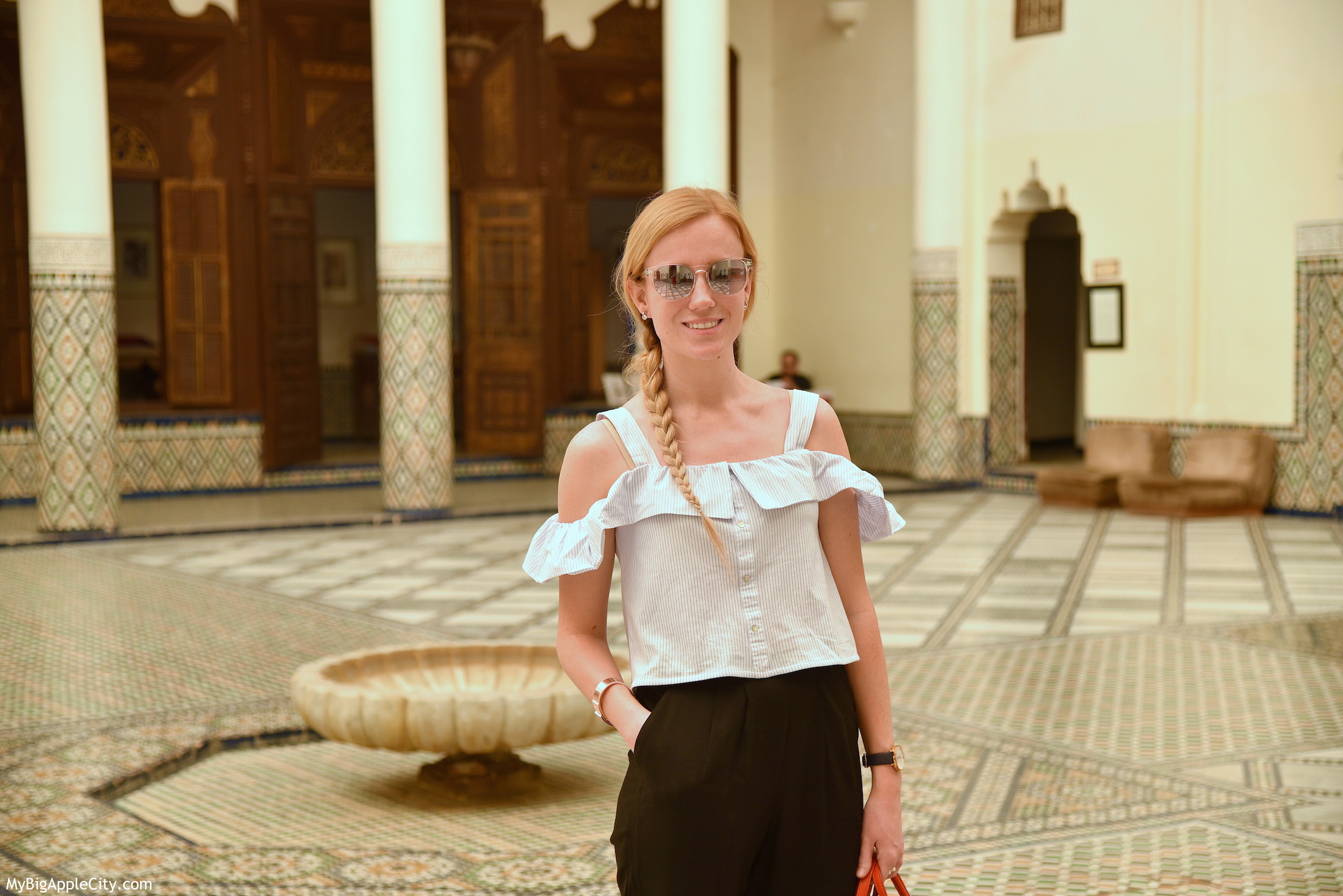 J'ai trouvé mon top chez Zara, le 'off the shoulder' c'est la tendance de l'été et l'avantage est que ça va à toutes les tailles et toutes les formes. Bien entendu, il devait être à rayures (je ne peux pas m'em empêcher). Je l'ai associé à un petit pantalon léger et ample que j'ai trouvé chez H&M pour une tenue décontractée.
Marrakech, c'était du pur bonheur et je vous raconte ça dans le prochain article ce vendredi. Je tiens avant tout à remercier la famille pour s'être prêtée au jeu de l'apprenti photographe. (mes compétences Selfie ont leurs limites).
Quand pensez-vous? Quel est votre tenue de vacances préférée? (je suis preneuse pour tout conseil pour mon prochain séjour estival).
—
I found that top in Zara. The 'Off the Shoulder' looks like the trend of the season which is a great thing as it suits any body shapes and sizes. Of course, I selected one with stripes (I just can't help it). I mixed it with this relaxed black pants from H&M. The light fabric made it easy to wear with the heat of the Moroccan weather.
Marrakech was such an amazing trip but I will tell all about it this Friday in an upcoming post. I want to thank my family for happily and patiently taking these photos. (my Selfie skills are pretty limited it would have been a disaster)
zara
xx Jennie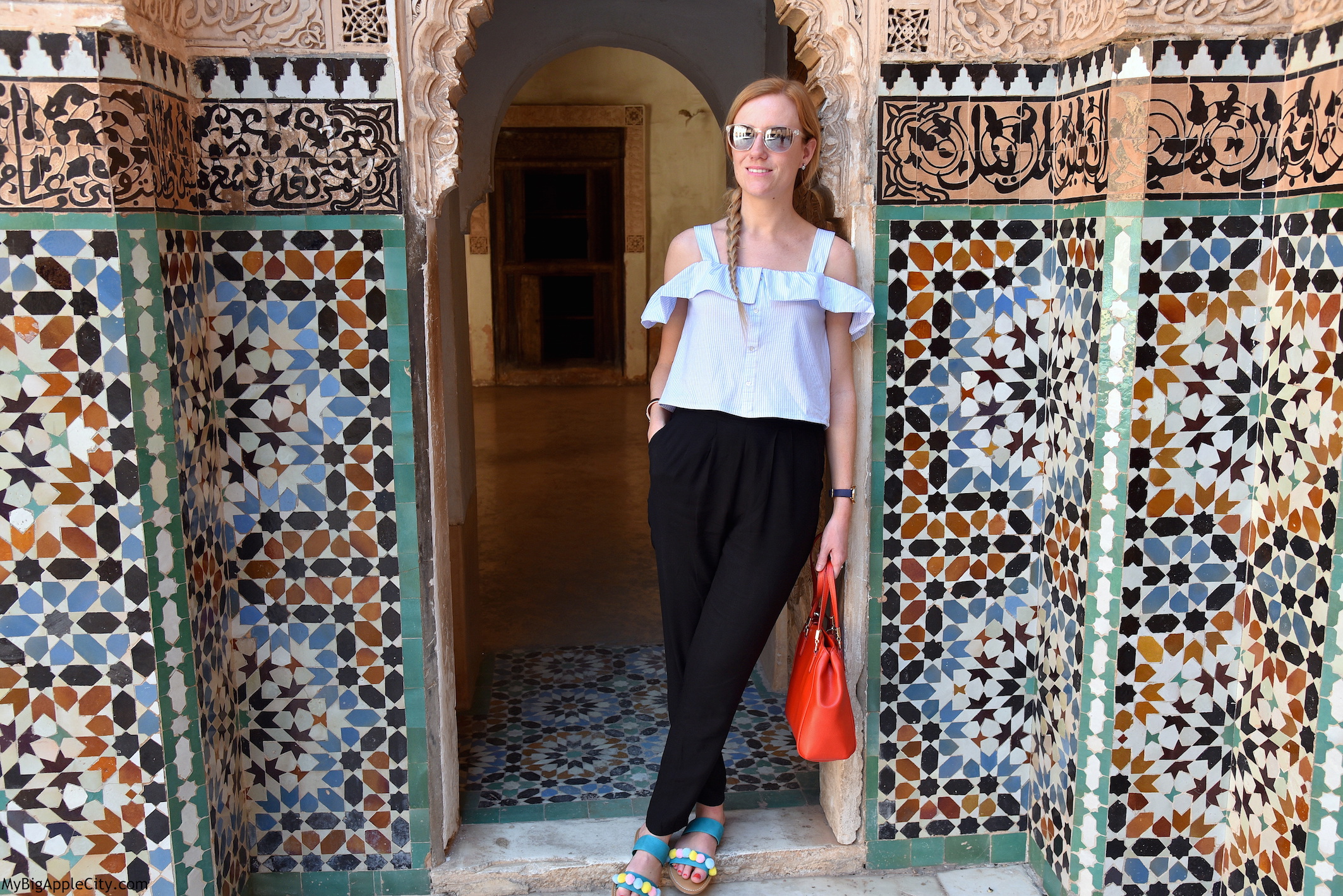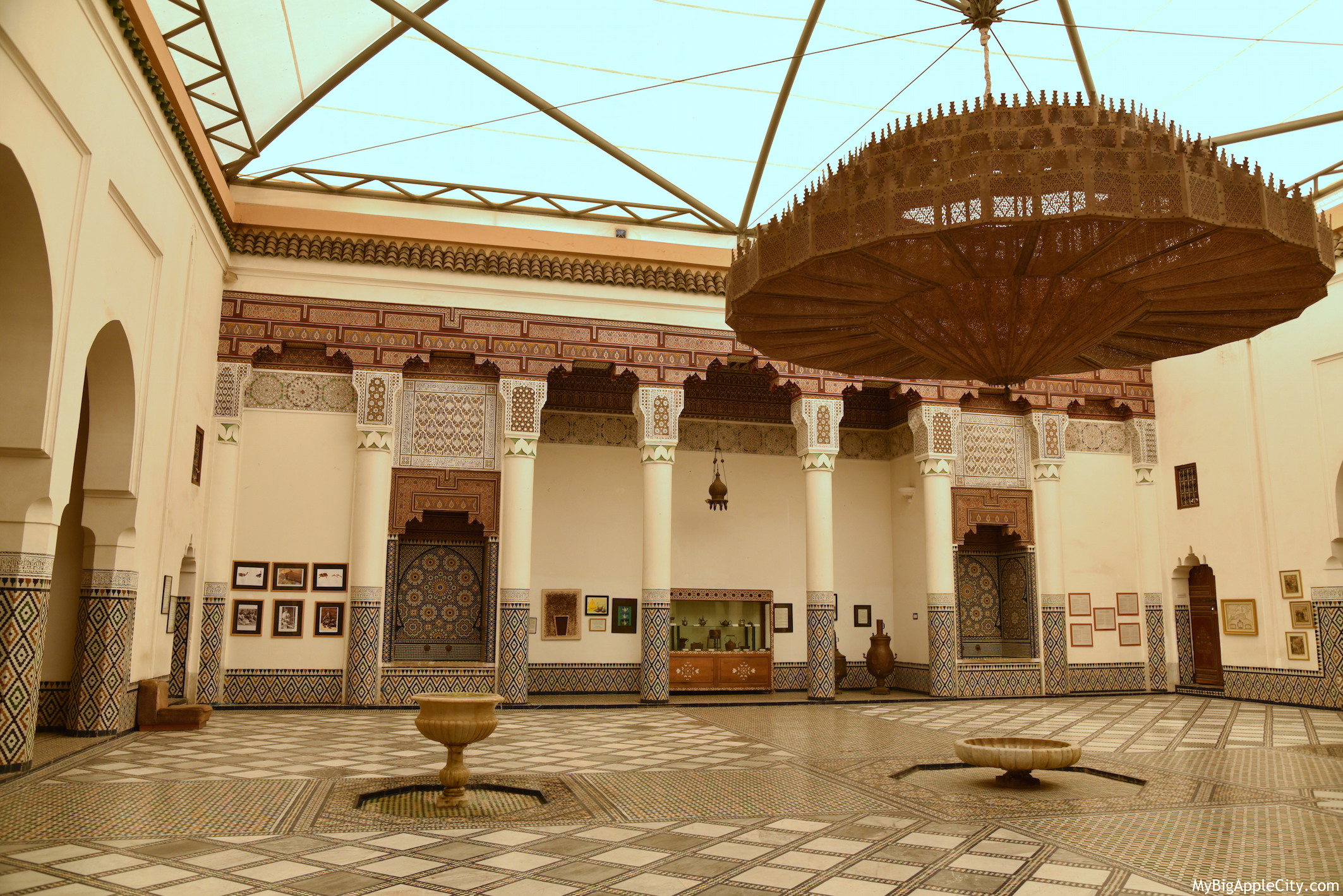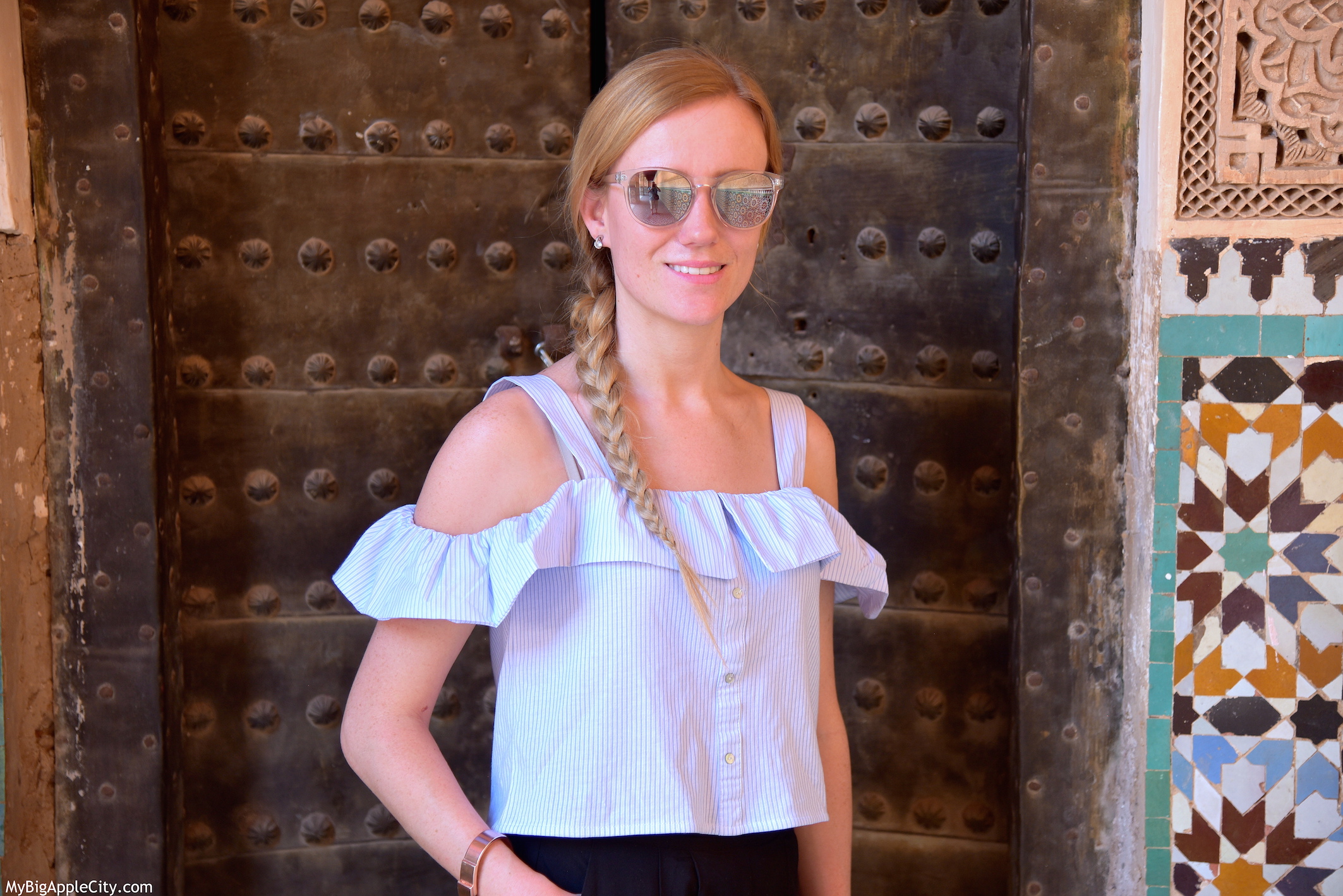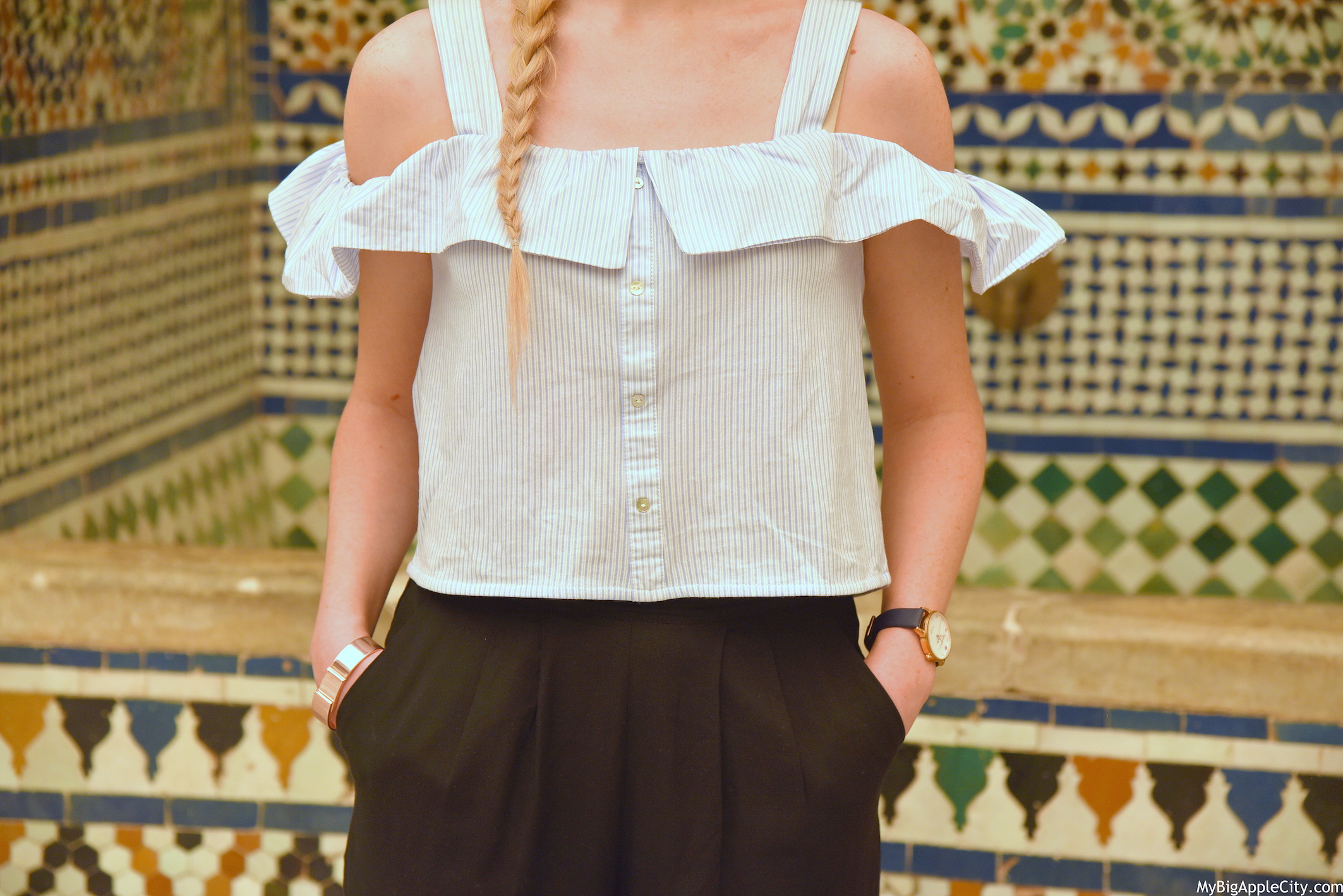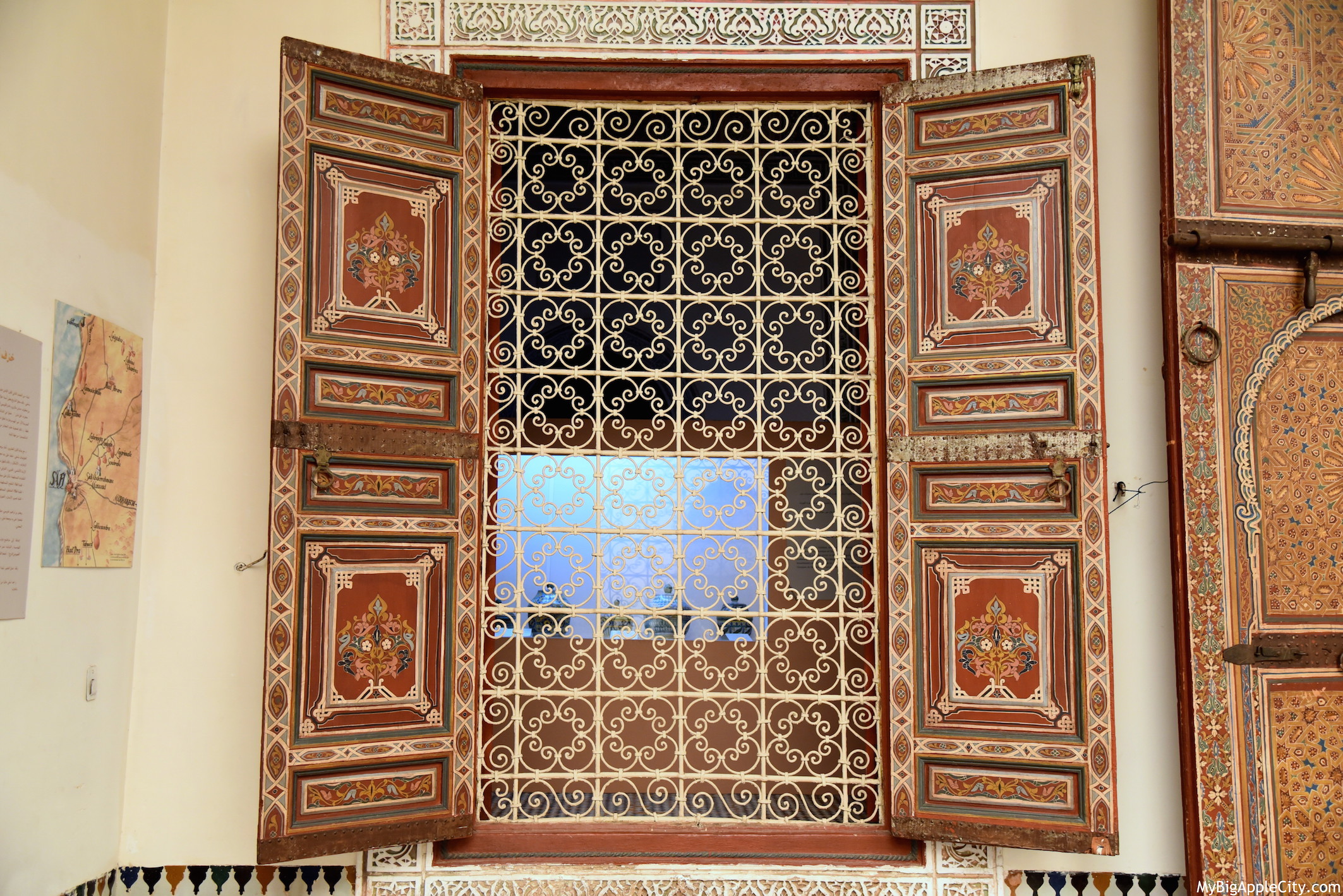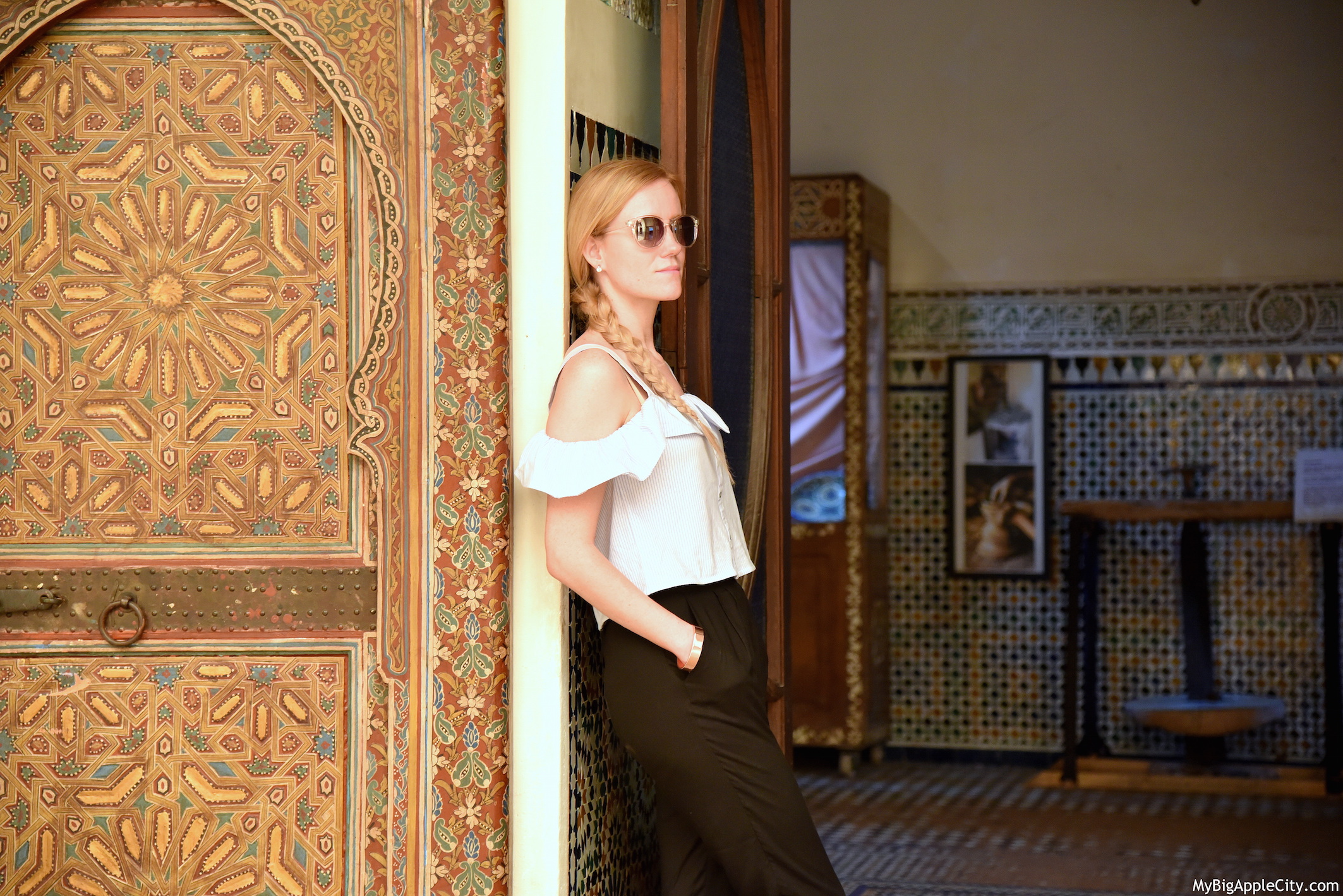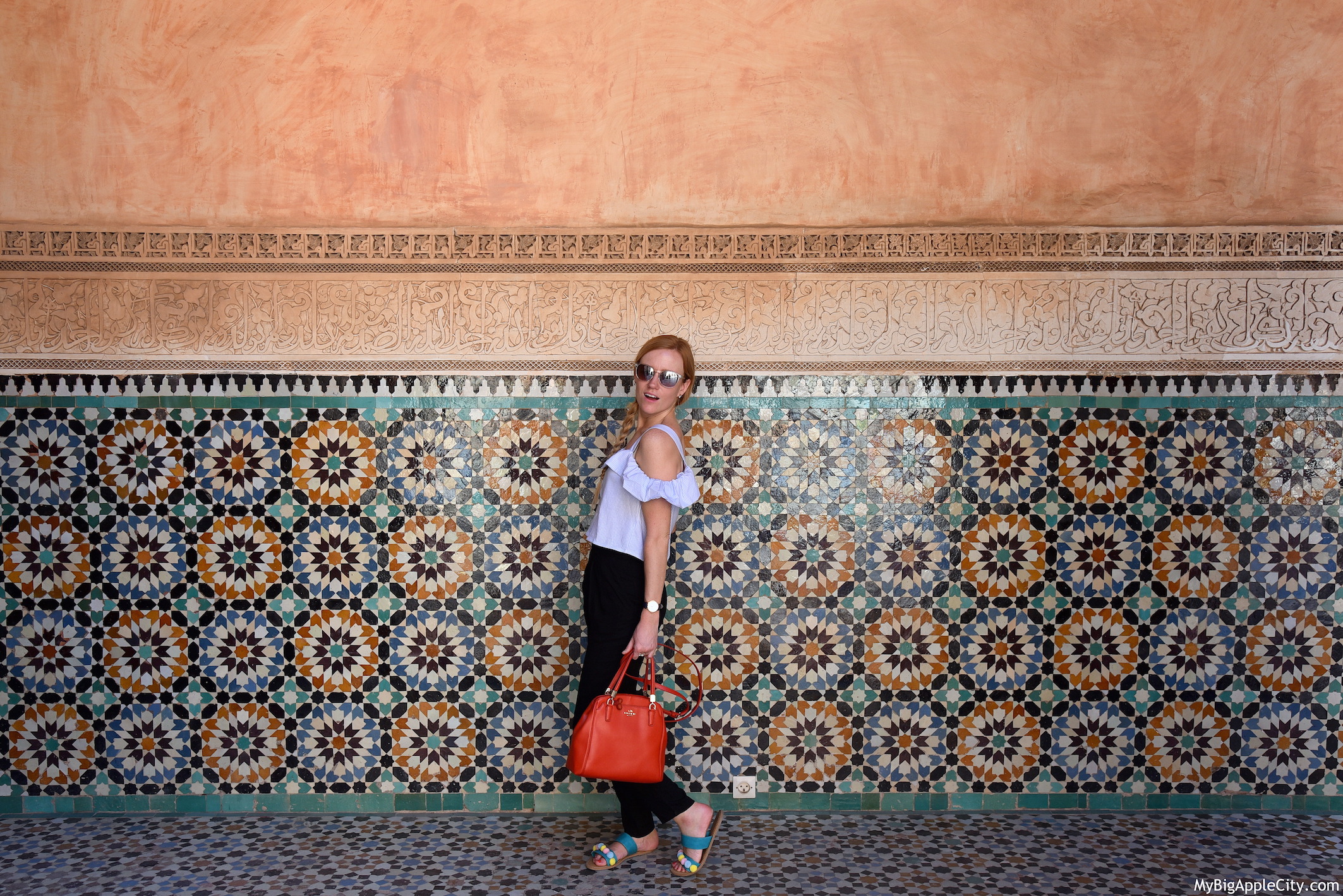 Off the Shoulder Top: Zara (similar here, here) / Pants: H&M / Sandals: Old Navy (Michael's Pompoms) /
Bag: Coach (Sold out but similar here) / Watch: Kate Spade New York /
Sunglasses: & Other Stories (sold out but available in pink here)
(Visited 373 times, 1 visits today)