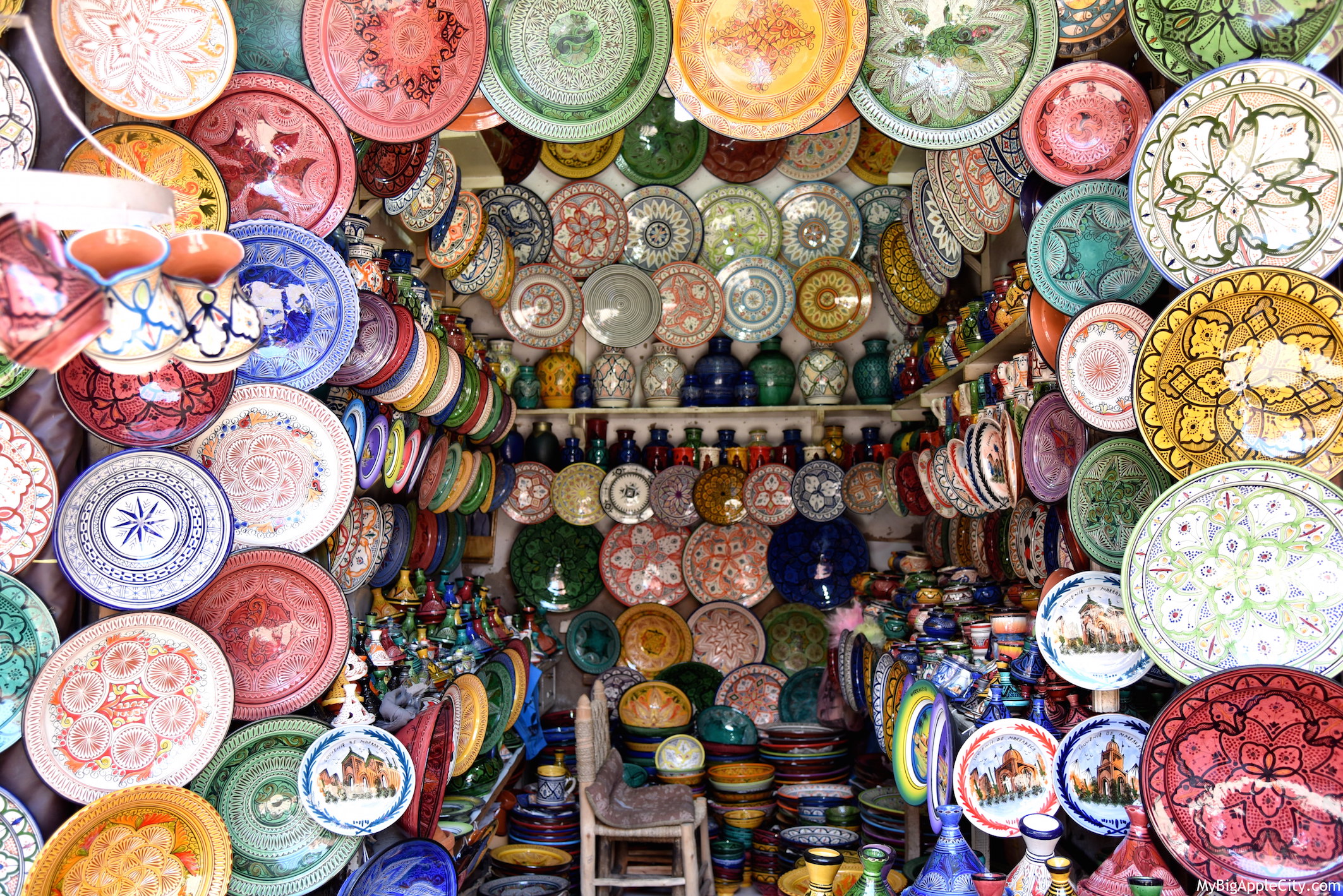 Vous montrez mes tenues au Maroc, c'est bien joli mais le plus important reste quand même mon séjour  – et partager avec vous cette expérience inoubliable. (Enfin, si vous avez manquer ma vie de modèle, c'est ici et ici que ça se passe.)  Lors de mon voyage professionnel en France, j'en ai profité pour m'évader 4 jours à Marrakech. Visiter Marrakech était un souhait depuis très longtemps et je suis heureuse d'avoir mis les pieds cette ville magnifique. Aussi, quelques jours de vacances au Maroc alors que je me trouvais de l'autre côté de l'Atlantique étaient surtout les bienvenus.
C'était il y a un mois maintenant et me replonger dans ces photos me procure une certaine nostalgie – positive- Un voyage de rêve. C'était aussi l'occasion de passer du temps avec la famille qui a accepté de m'y rejoindre.
—
All the  Summer outfits in Morocco that I shared with you here and here are really nice but let's be real: nothing compares to the visit of Marrakech itself. While I was traveling to France for business, I set aside 4 days to discover Marrakech. This had been on top of my travel bucket list as long as I can remember. I am so pleased I got to check it off my precious list and visit this gorgeous city. Taking some days off work to travel to Morocco was also the best decision.
My trip to Marrakech was already a month ago and looking at all those photos, I am feeling a bit nostalgic, but in a good way. I also had the chance to spend some time with the family who met me there.