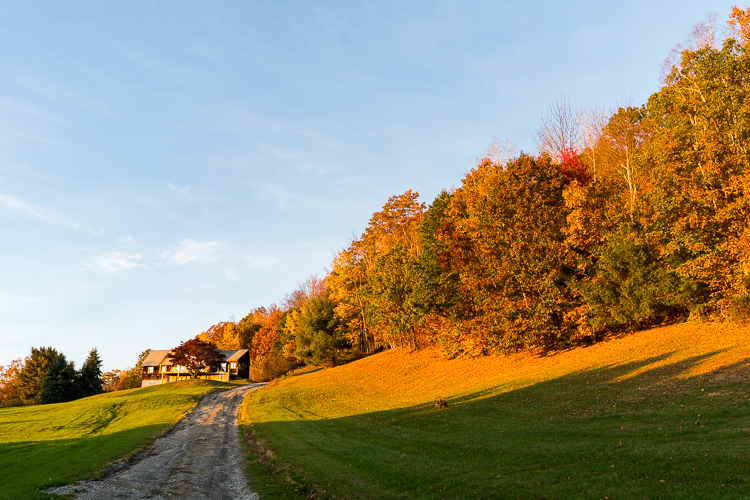 Il y a quelques semaines, je me suis déconnectée du monde digital pour profiter d'un long weekend dans le Vermont.  Deux copines, deux chiens et un Airbnb, c'était parti pour 4 jours de randonnées à moins de 4h de voiture de New York City.
—
A few weeks ago, I took a break from the digital world to enjoy a long Fall weekend in Vermont.  Two girlfriends, two dogs and one AirBnb, we were ready for our little road trip up north.  Resting, chatting, hiking, cooking and enjoying nature were all we did during this 4-day getaway from the craziness of NYC.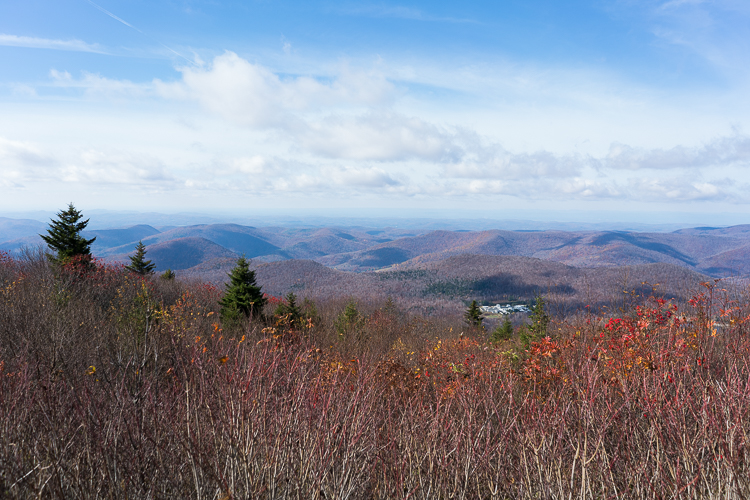 Depuis le sommet du Mont Equinox, la vue était époustouflante.  Situé dans le parc national de Green Mountain and Finger Lakes, nous avions l'impression d'avoir la montagne rien qu'à nous.  Le temps était magnifique, la randonnée agréable et les chiens s'en sont donnés à coeur joie.  Les jolies couleurs automnales étaient encore au rendez-vous, même si nous avons également rencontré la neige.  Harrison, fidèle à lui-même, n'a pu s'empêcher d'y plonger le museau.
—
Our first hike was at Mount Equinox and the view from the top was breathtaking.  It is located in the national park of Green Mountain and Finger Lakes.  It was so deserted, it felt like having the mountain to ourselves.  The Fall weather was gorgeous.  The hike was enjoyable and challenging at times.  The dogs were having a lot of fun running free and sniffing all around.  The Vermont Fall foliage was still very colorful on some trees, yet we were surprised to encounter some snow.  Harrison being Harrison, he could not resist dipping his nose into it.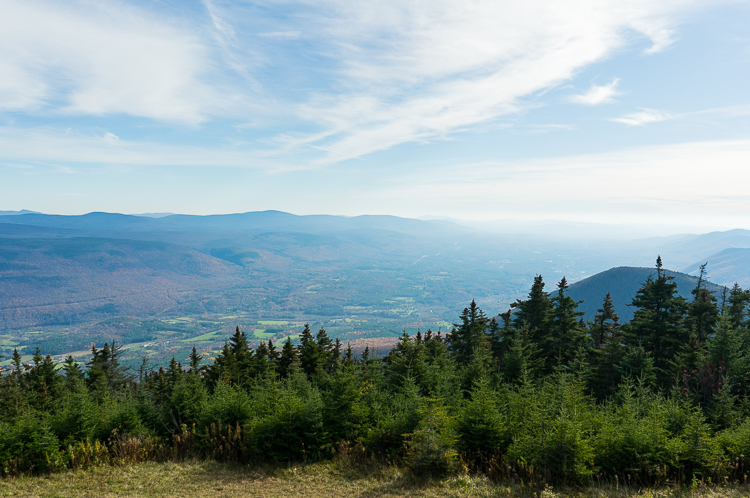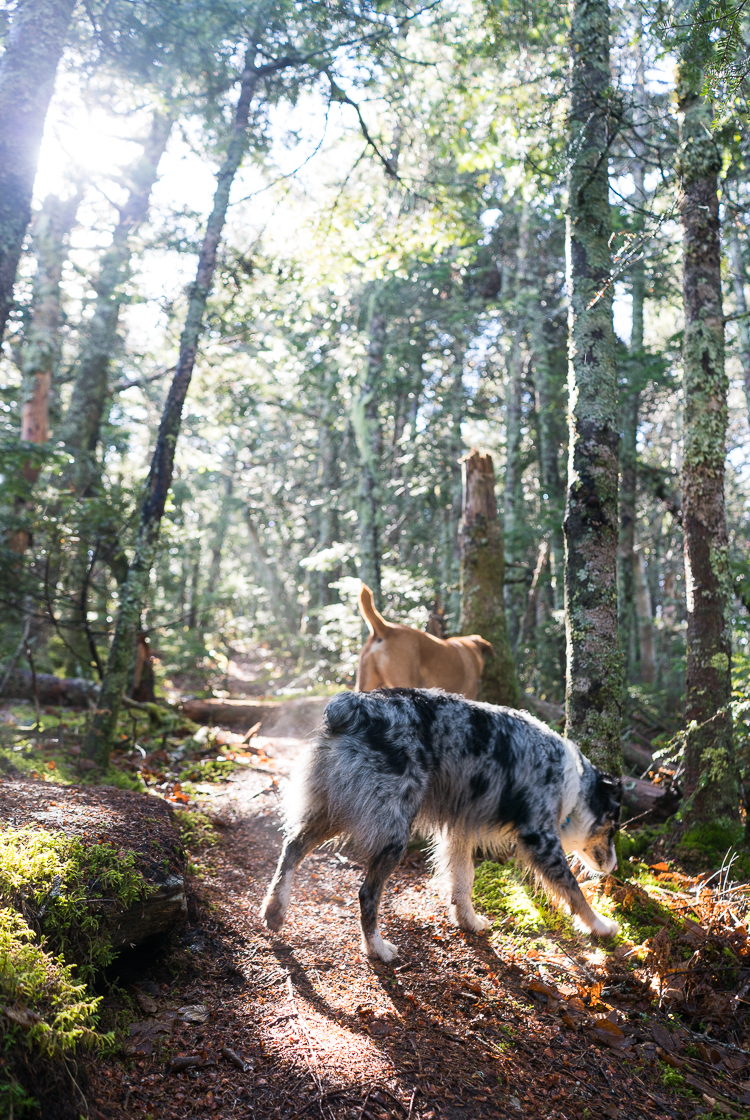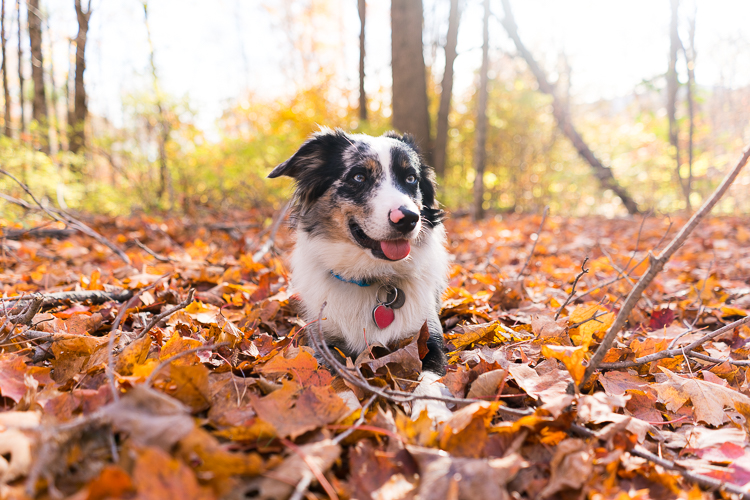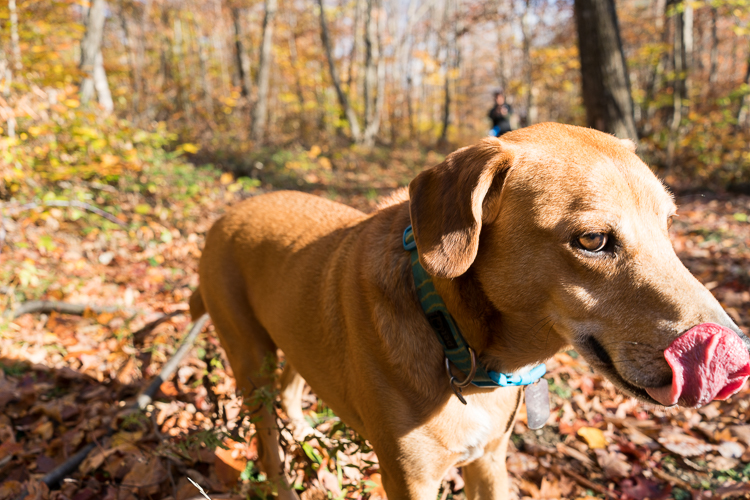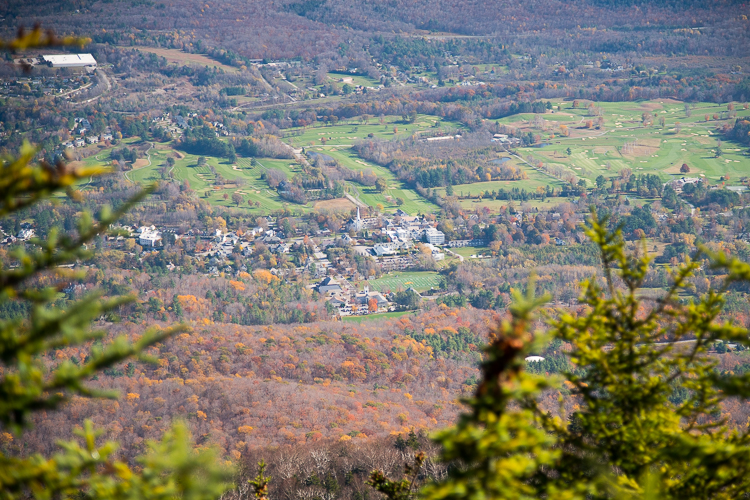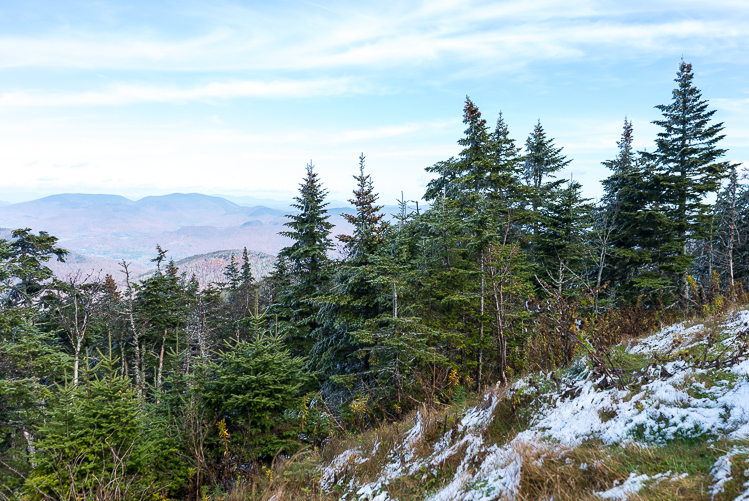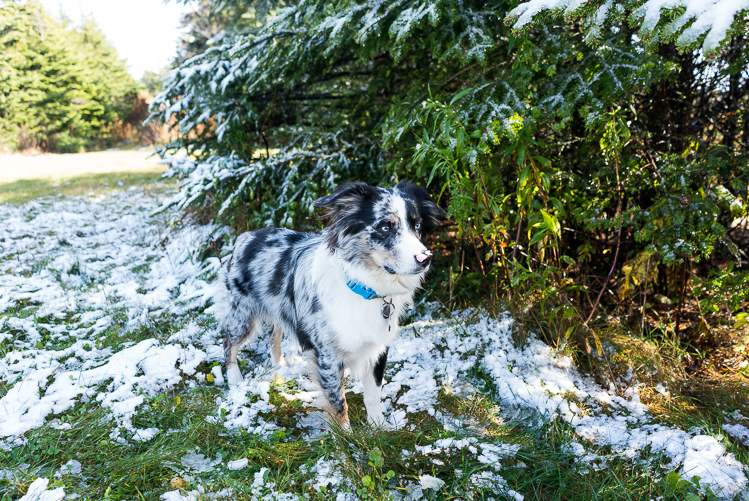 Après une journée de marche, rien de tel que la jolie ville de Manchester pour se restaurer et retrouver les locaux.  Trop occupée à parler et à en profiter pour prendre des photos, j'ai adoré cette petite ville charmante.  Mention spéciale pour les soupes délicieuses du Spiral Press Café. 
—
Manchester was more than welcoming after a long hike.  It is such a lovely city, unfortunately I was too busy talking and eating to photograph it.  It was charming and the perfect spot to end the day.  Big thumbs up to the Spiral Press Café for their delicious soups.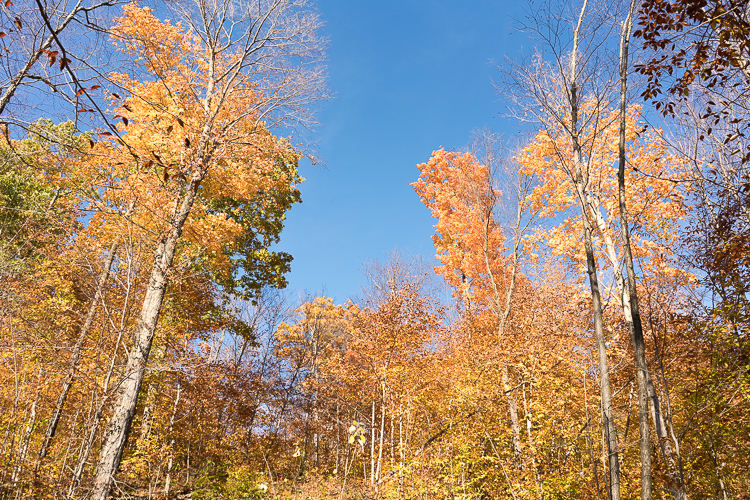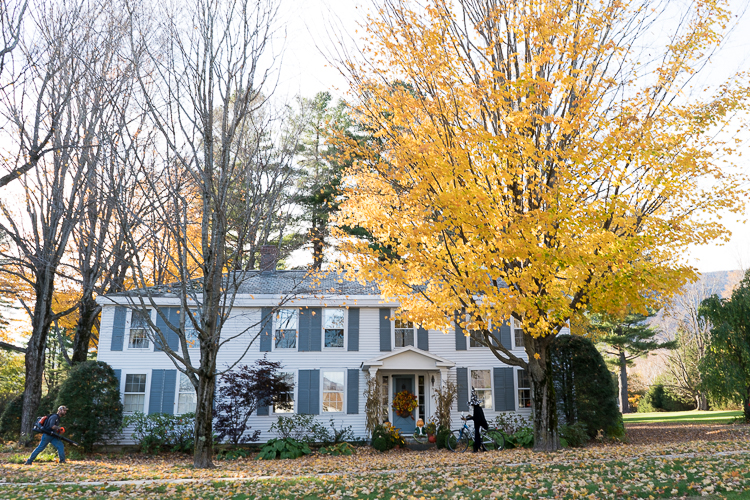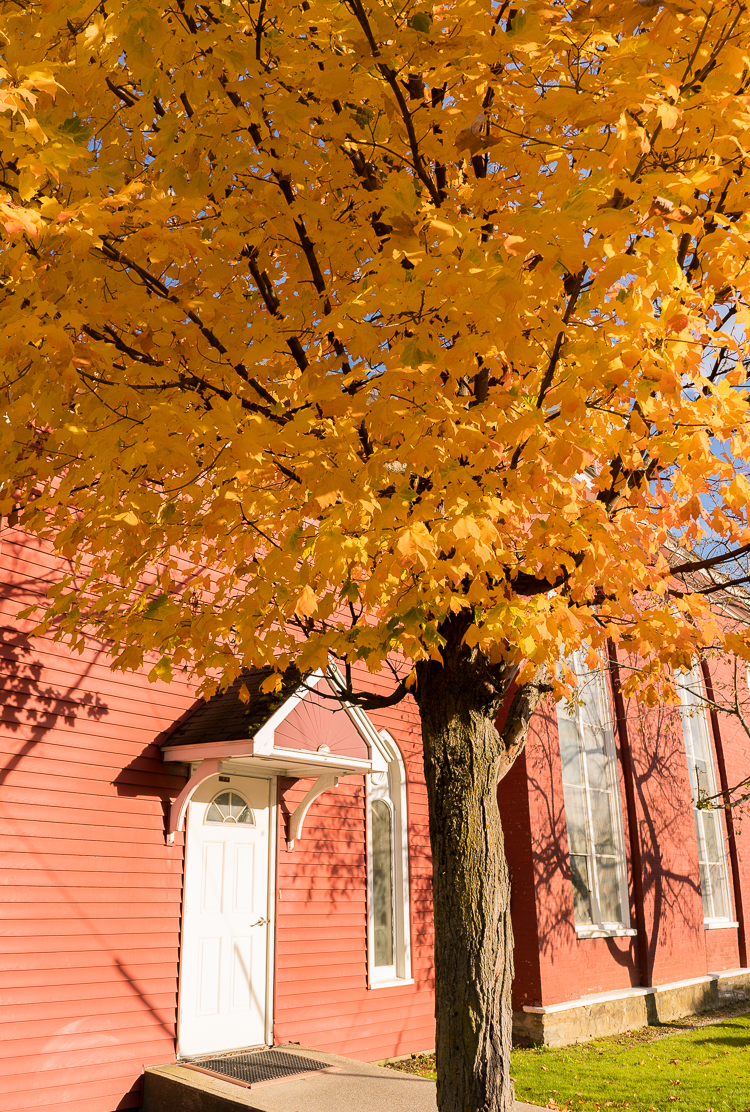 Notre AirBnb était situé à Eagle Bridge, à la frontière du Vermont dans l'état de New York.  Nous avions loué une maison pour le weekend à un prix très abordable.  Je n'ai pas pris de photos de l'intérieur, mais si cela vous intéresse, vous pouvez voir l'annonce ici.  Je ne peux que vous recommander cet endroit si vous recherchez l'espace, le calme et la nature.
D'ailleurs, si vous souhaitez vous inscrire sur AirBnb, je vous partage mon lien ici pour gagner $40 sur votre première réservation.
—
We stayed in an AirBnb at Eagle Bridge, right outside the border of Vermont.  We rented a big house for the weekend and the price was very affordable.  It exceeded our expectations.  I can only recommend this place if you are looking for nature, serenity and space.  I did not take photos of the interiors but you can find the listing here.
Also, if you use this link here to create an account on AirBnb, you get up to $40 your first booking.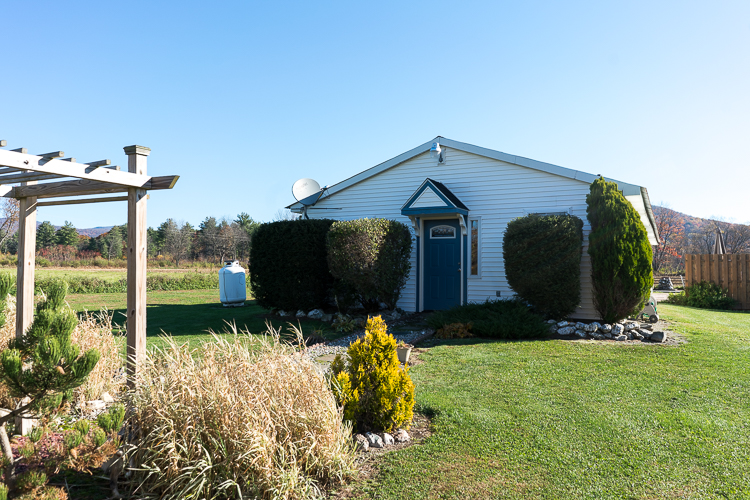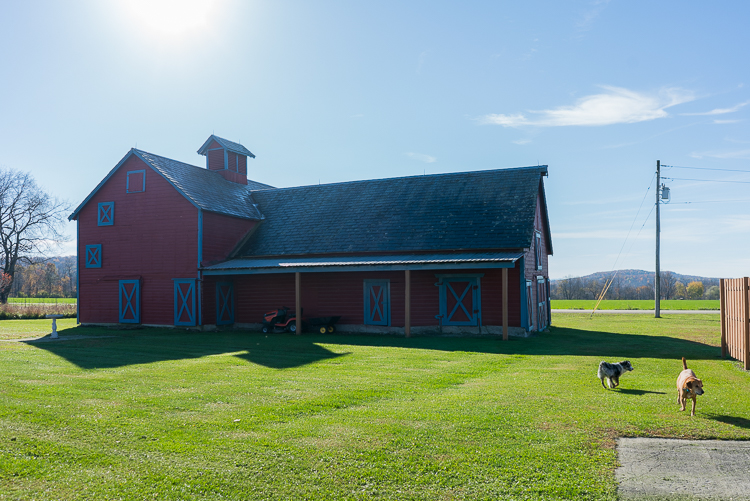 Nous avons également profité du Lac Paran et de ses alentours.  Avec le feuillage et la lumière d'automne, c'était un endroit idéal pour passer la journée à se balader.  En étant également hors saison, nous avons rencontré peu de personnes (un serpent tout de même) et nous avons eu l'impression d'avoir les bois rien que pour nous.  Encore une fois, les chiens étaient ravis et se sont même aventurés à mettre les pattes à l'eau.
—
We also took time to explore Lake Paran and its surroundings.  With its gorgeous lake views and Fall colors, it was such a perfect location to spend the day and wander around in the woods.  As we were off-season, we felt like we had the place to ourselves.  We barely met anybody, although one sneaky snake found our way…  Once again, the dog were delighted and even took a dip in the water.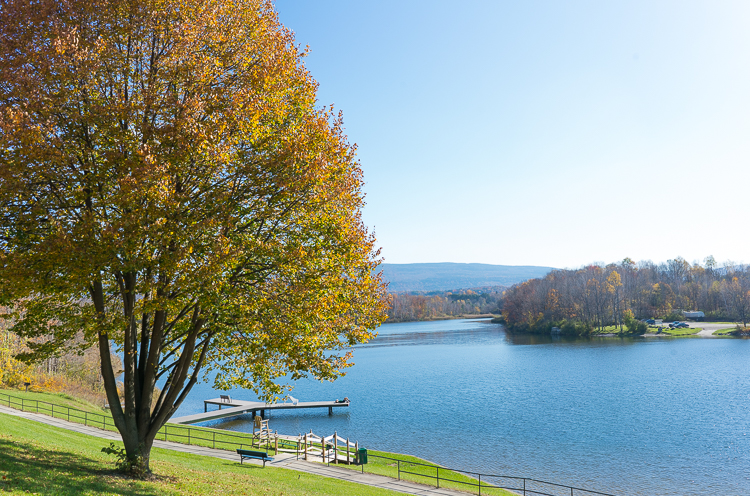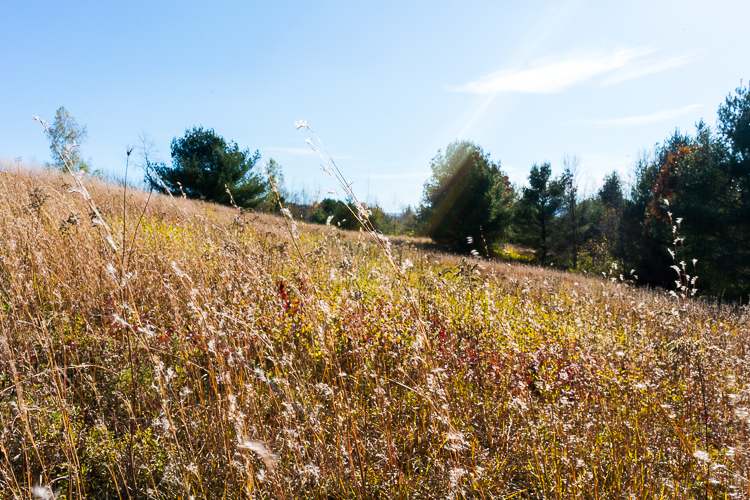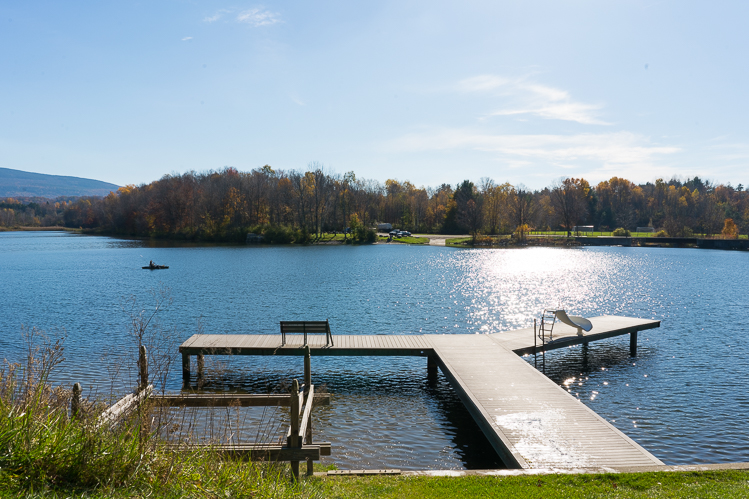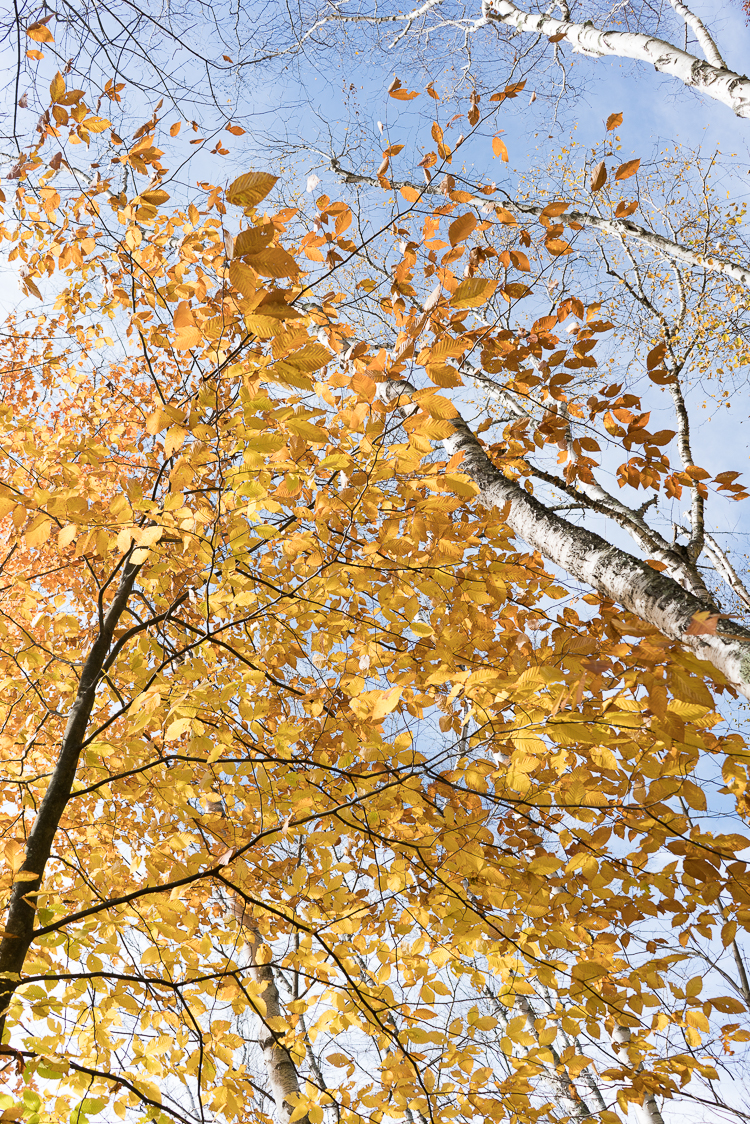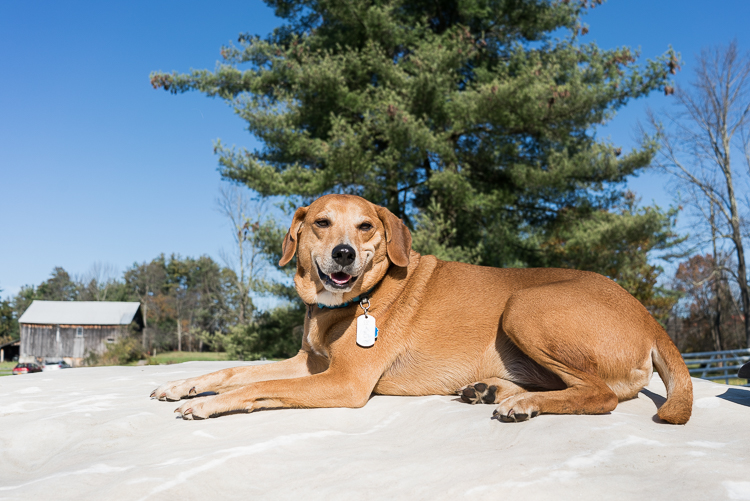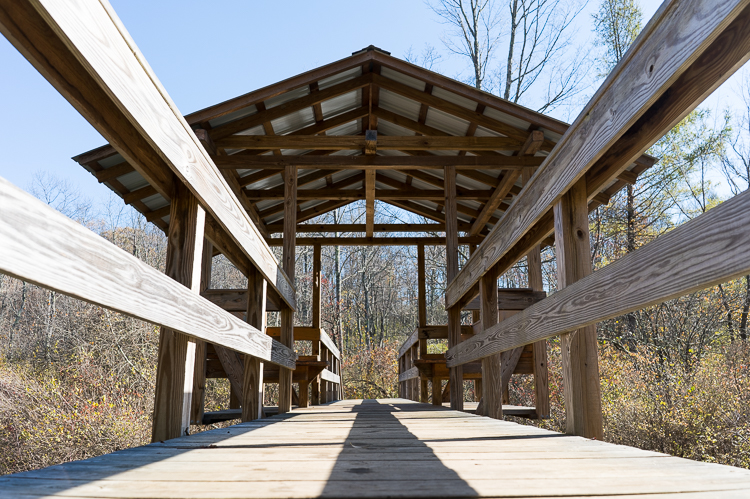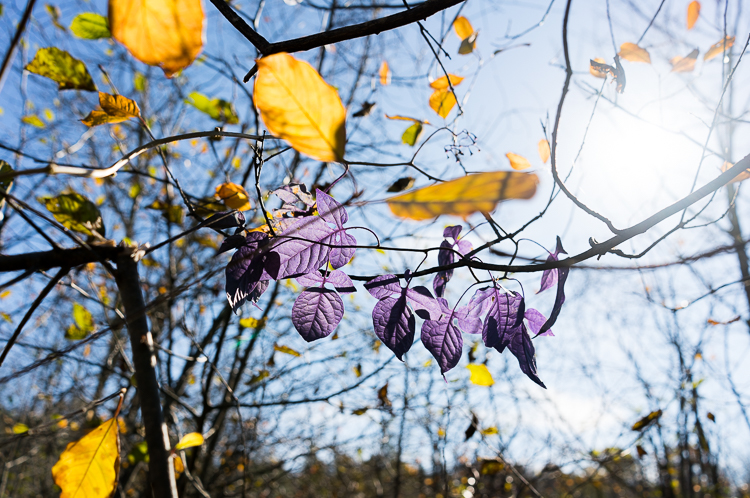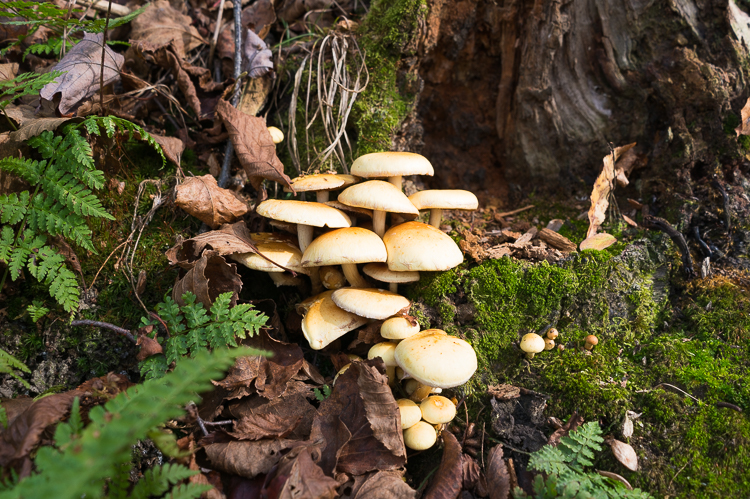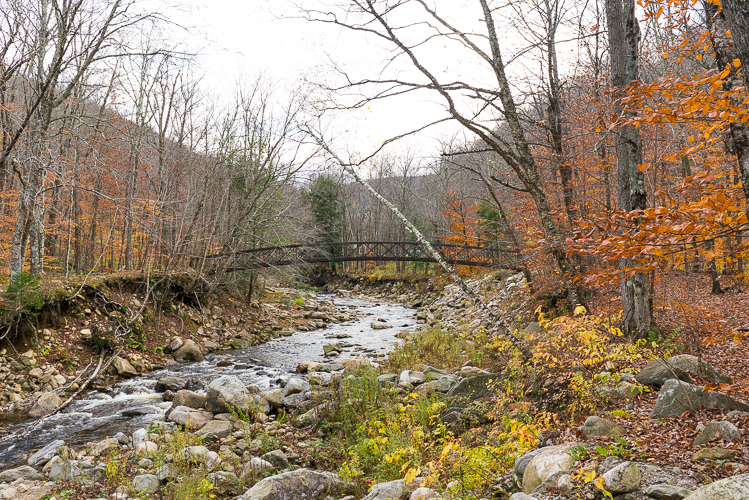 Voilà pour un court récit de mon échappée automnale dans le Vermont.  Je pense que les photos en disent long sur ce weekend au calme loin du brouhaha new-yorkais.  J'adore vivre à New York et j'aime tout autant pouvoir découvrir et profiter d'endroits uniques comme celui-ci sans me déplacer trop loin.  J'espère que cet article vous a plu.  Il me tarde de vous partager également mon road trip dans le Maine.
Et vous, connaissez-vous le Vermont?  Des idées pour un prochain road-trip?
—
Here is a short version of our hiking getaway in Vermont.  I think the photos tell a lot about the atmosphere of the weekend.  We were so relaxed and enjoy the peace far away from the city.  As much as I love living in NYC, I like it even more when I get to escape and discover amazing locations nearby.  I hope you enjoyed this article.  I cannot wait to share more about my other road trips, like the one I did in Maine.
Have you been to Vermont?  Where do you think I should go on my next road-trip?
xx Jennie
—
(Visited 240 times, 1 visits today)