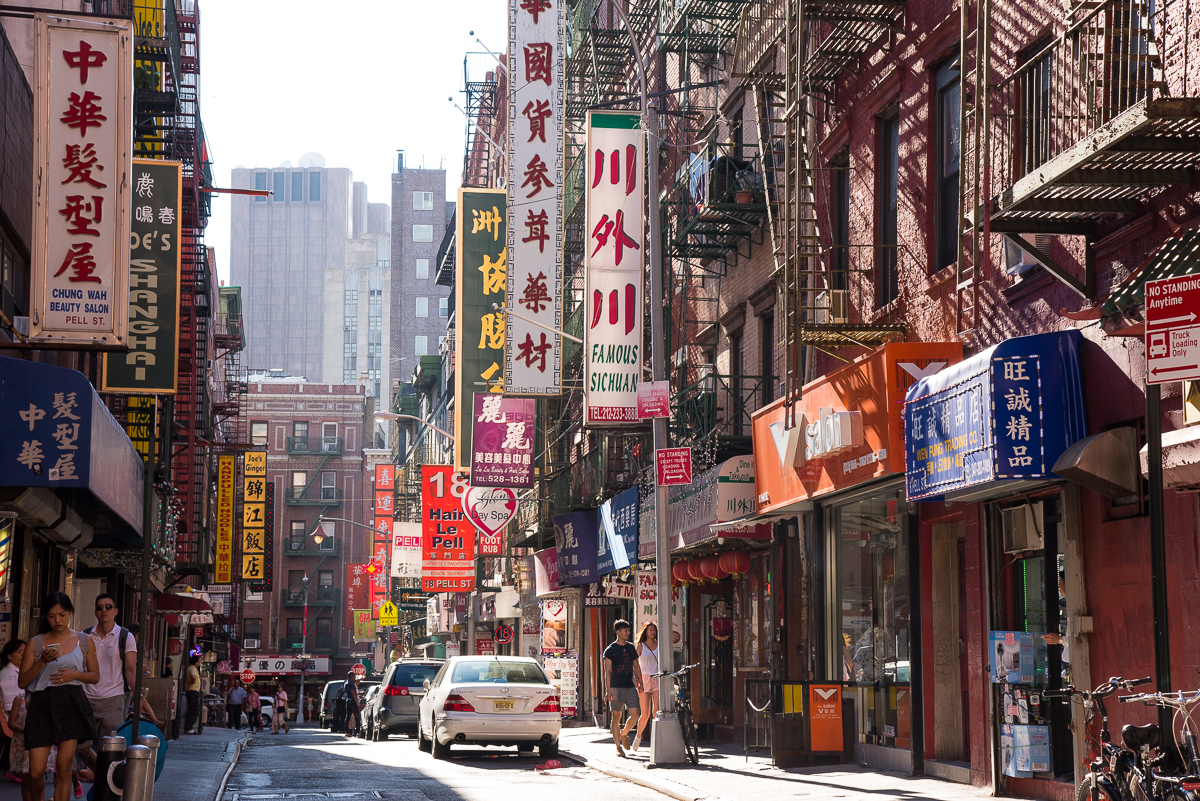 Aujourd'hui, j'ai envie de vous amener en balade à Chinatown, quartier populaire et si singulier de New York en vous partageant quelques photos et bonnes adresses.  Chinatown se trouve également dans le Queens, mais dans cet article, je vous parle de celui de Manhattan…
—
Today, I would like to bring you with me to Chinatown, a singular and popular neighborhood of New York.  I am sharing some of my favorites for a nice walk and a couple of foodie places.  There is also a Chinatown in Queens, but in this article, let's stay in Manhattan…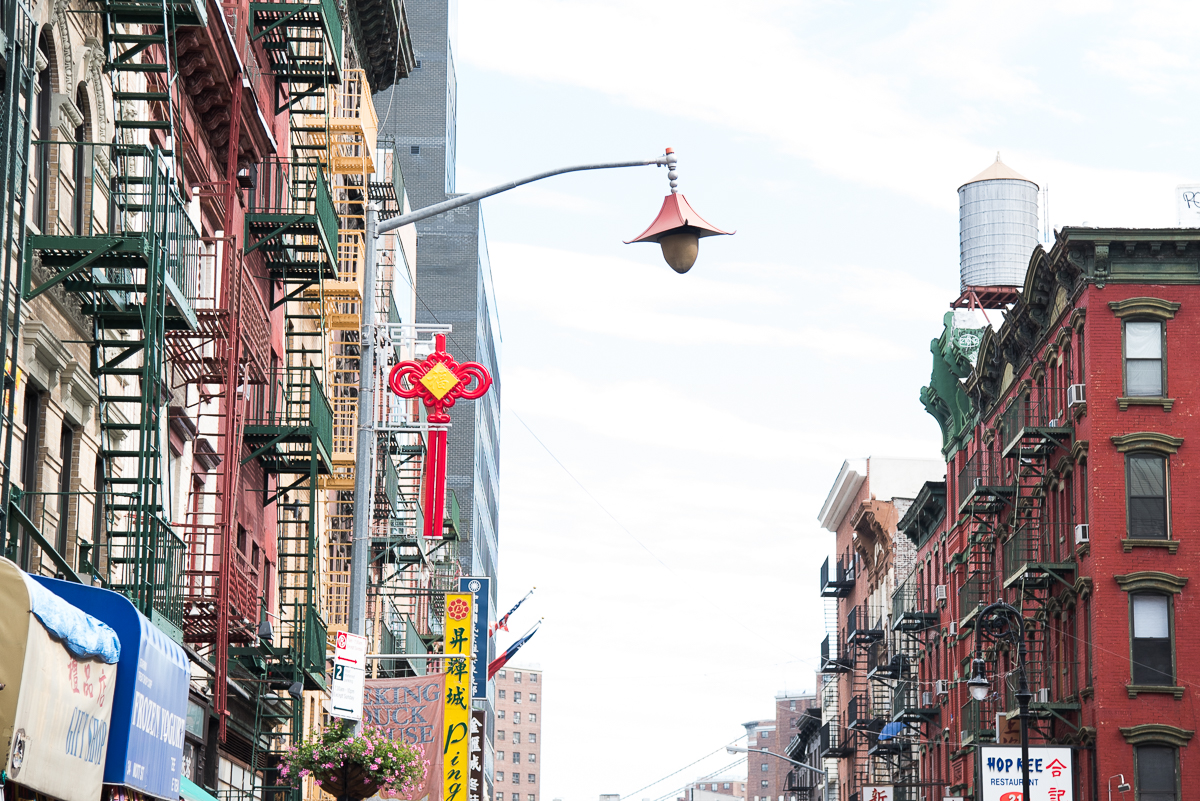 Même si c'est un quartier bondé de locaux et touristes, j'adore son atmosphère animée.  Il faut dire qu'on y mange très bien pour pas cher.  Quand les amis ou la famille me rendent visite à New York, je les amène toujours déguster un repas à Chinatown.
Pour la petite histoire, avant de m'installer à NYC, j'ai logé 2 mois dans la célèbre Mott Street, la rue la plus ancienne de Chinatown. J'en garde de très bons souvenirs au milieu des primeurs, restaurants, masseurs et bars à ongles.  D'autres rues populaires où j'aime flâner sont Pell Street (aussi surnommée "Haircut street" pour son abondance de coiffeurs…), Doyers Street (qui fait souvent apparition dans les films et séries TV) et Baxter Street.  J'essaie de rester au sud de Canal Street pour une immersion totale.
—
Even if Chinatown can be awfully crowded with locals and tourists, I love how lively it is.  And it is also one of my favorite neighborhoods to eat in New York City.  The food is very good and affordable.  Every time friends and family visit me in NY, I bring them to Chinatown to enjoy a meal.
Fun fact: prior to moving to NYC, I stayed 2 months in an apartment on the famous Mott Street.  It is also the oldest street of Chinatown.  I have so many great memories in the middle of all the fresh markets, restaurants, massage parlors and nail salons.  Other streets I love to wander in are Pell Street (nicknamed "Haircut Street" and you can guess why), Doyers Street (often making an appearance in New York TV shows and movies) and Baxter Street.  I usually stay south of Canal Street for a total immersion.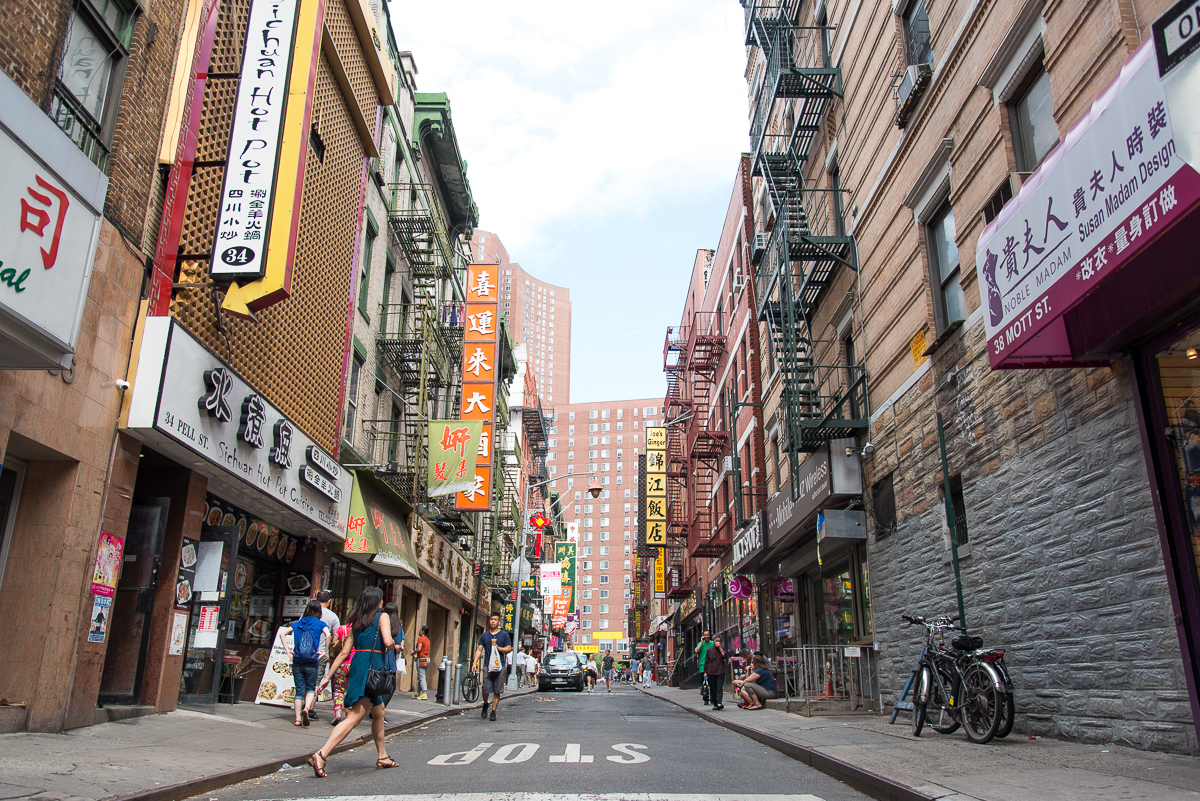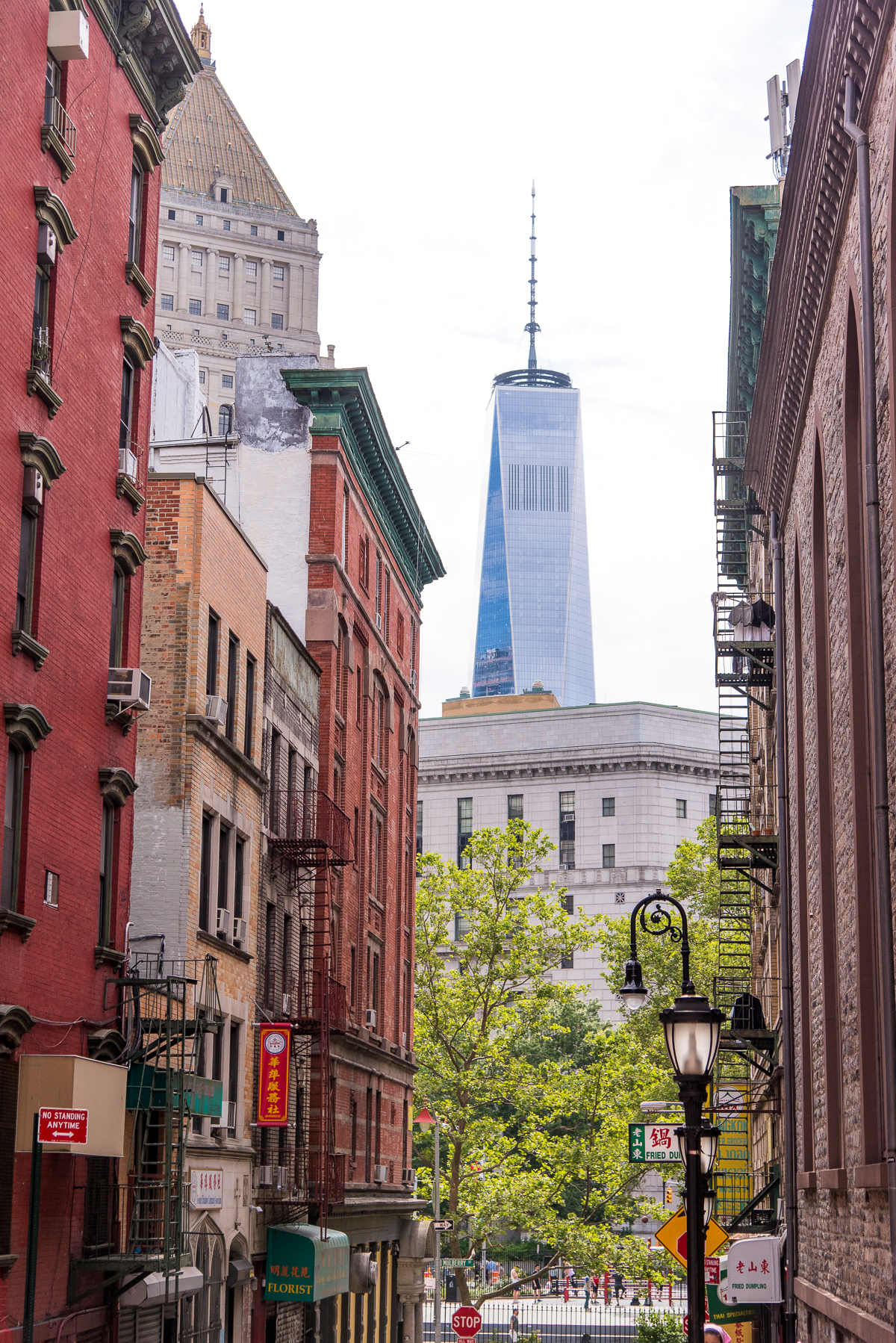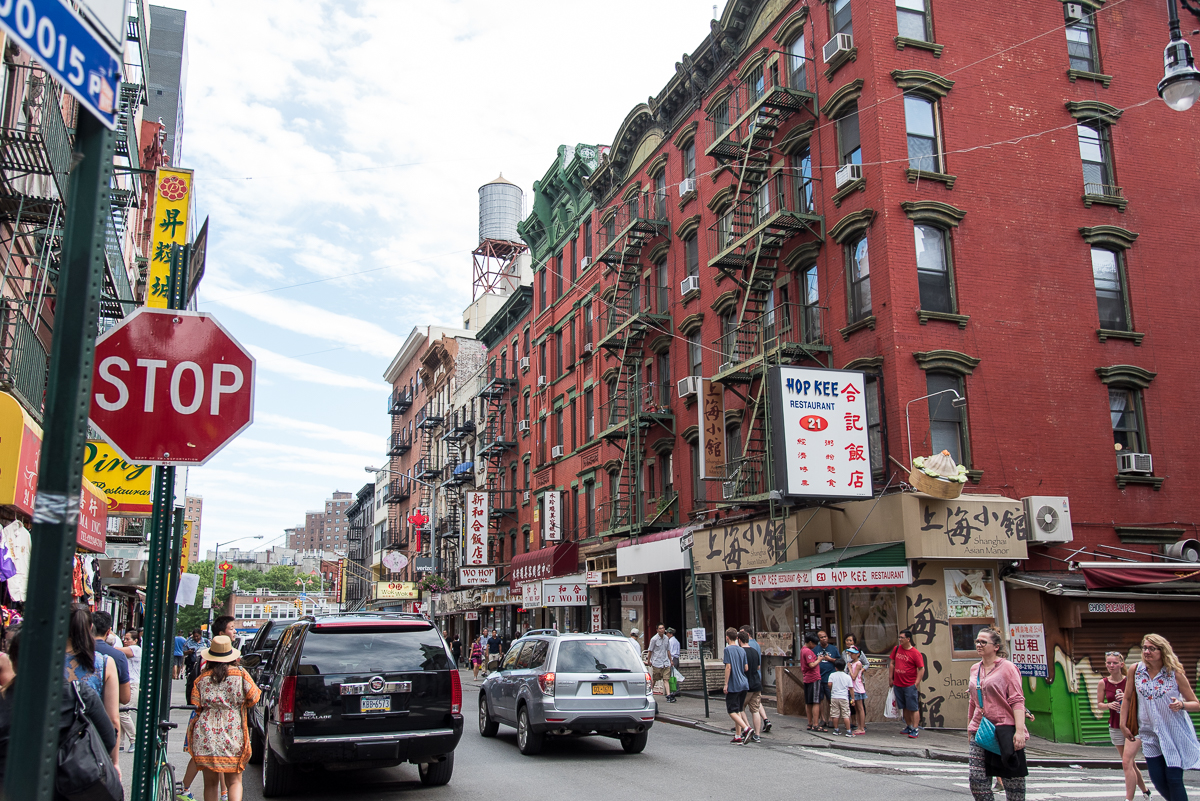 Des bonnes adresses pour manger à Chinatown, j'en ai plusieurs – je devrais peut-être vous en faire un article…  Une chose que j'adore le weekend, c'est profiter des fameux Dim Sum. Des quoi?  Dim Sum, qui veut dire "petits plats" en Cantonais.  C'est une formule proposée le matin et en début d'après-midi par de nombreux restaurants du quartier.  Un brunch asiatique convivial où on partage de petits plats succulents.
J'ai découvert récemment une nouvelle adresse qui m'a tout de suite séduite : le Shanghai Asian Manor.  Je suis fan de dumplings (raviolis chinois est – je crois – le terme français?) et ce restaurant proposent des soup dumplings au porc et à la truffe noire. Si vous devez ne tester qu'une chose sur la carte, je vous le recommande.
—
I know of plenty of great places to get food in Chinatown – I should probably list them all in a future post…  I like to go there for dinner or for Dim Sum on weekend.  Dim Sum means "small plates" that you can share with the table.  It is served in the morning and early afternoon; a friendly version of asian brunch.
I recently stumbled upon Shanghai Asian Manor and I was instantly hooked.  I am a lover of dumplings and their Black Truffle Pork Soup dumplings sounded delish.  And indeed, they were!  You should not pass on the opportunity to try them.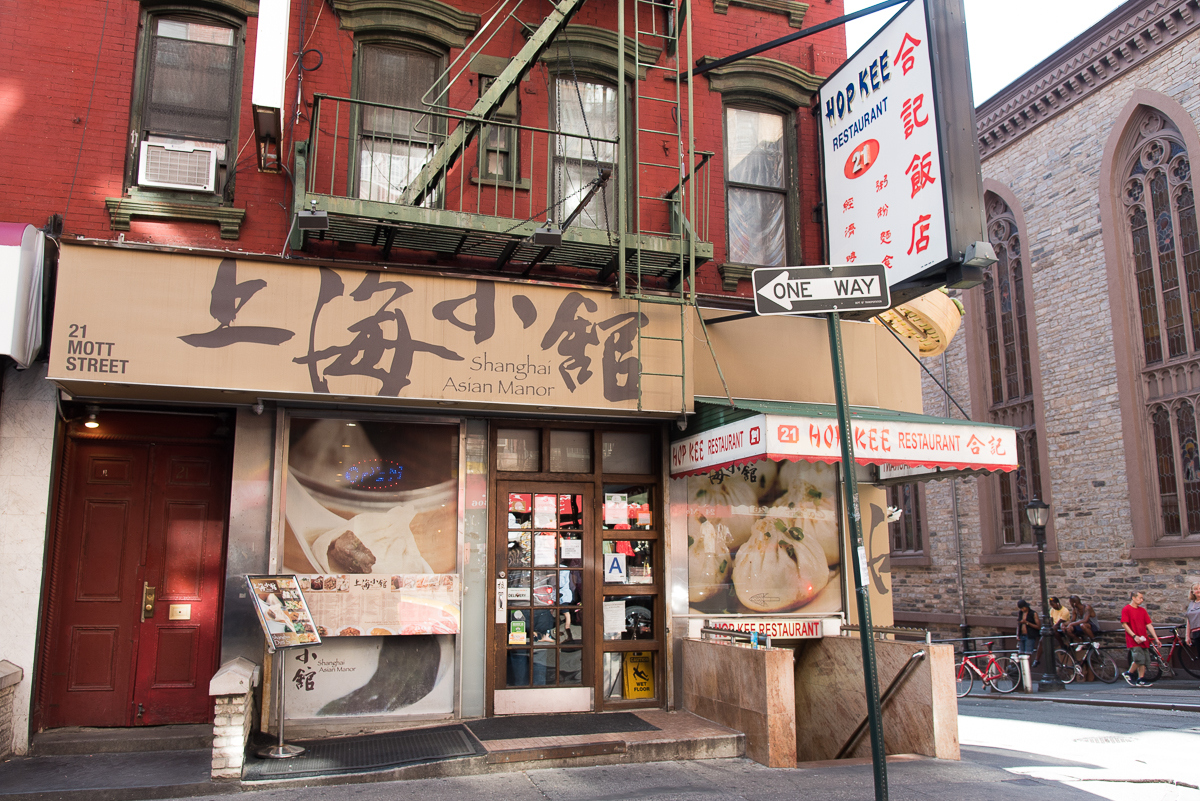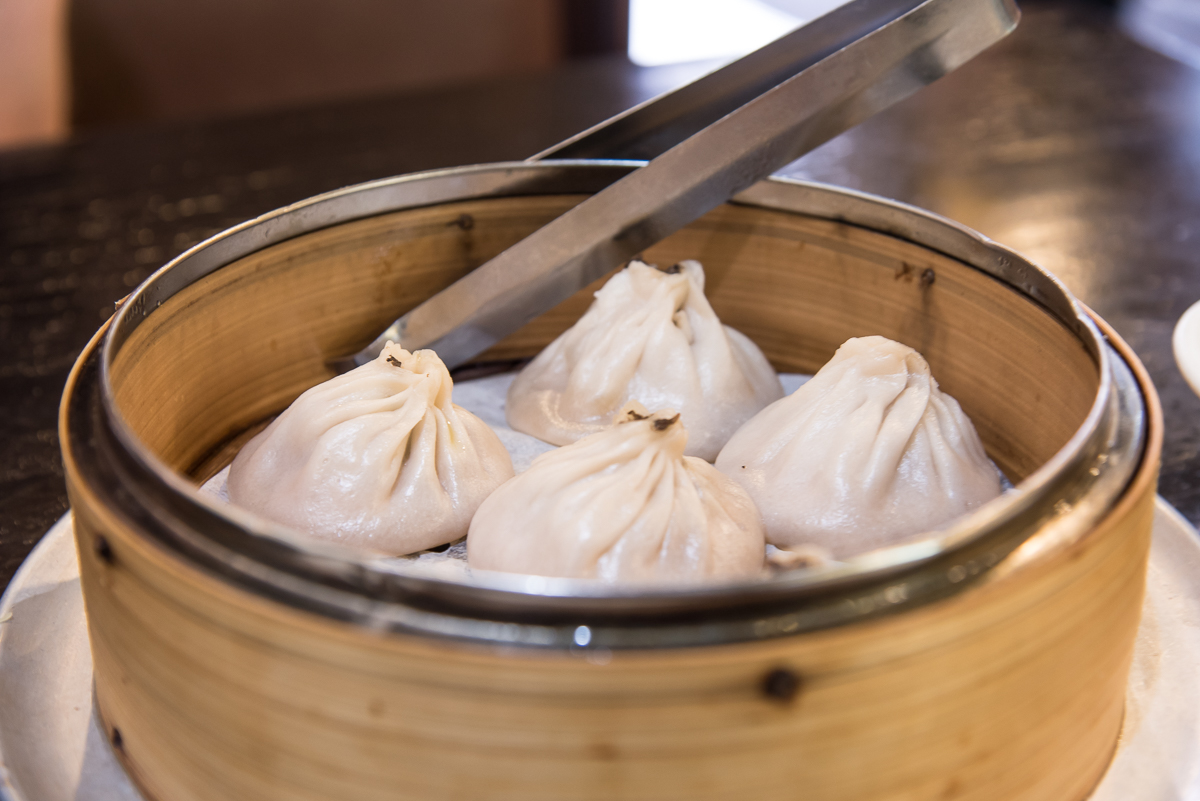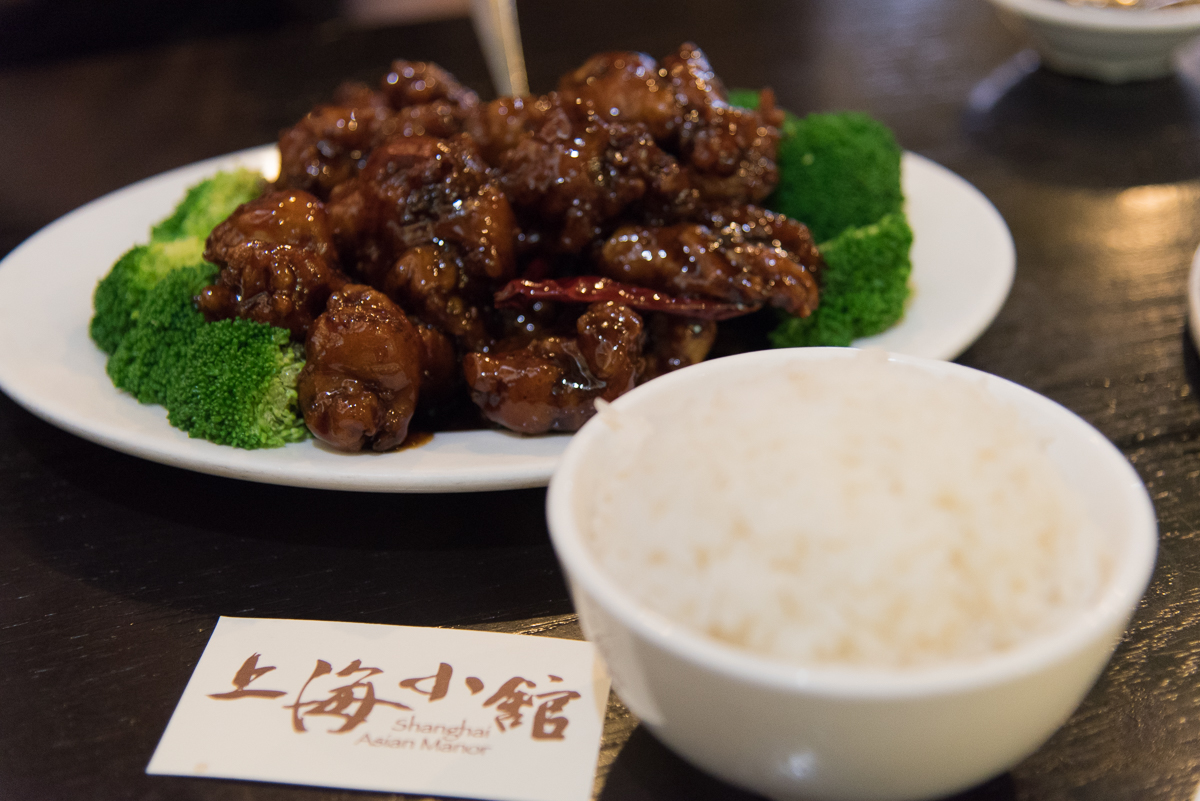 Il m'est également impossible de passer par Chinatown sans déguster un bubble tea, mélange de thé parfumé avec des boules noires de tapioca.  Mes favoris : Taro, Mango et Matcha bubble teas…  Pour une première, j'ai tenté Vivi Bubble Tea.  Ils ont plusieurs emplacements à New York.  Délicieux et rafraichissant.  Parfait pour une touche sucrée pour terminer la journée.
—
I can never pass through Chinatown without stopping for a Bubble Tea.  My favorite flavored bubble teas are Taro, Mango and Matcha.  The ones at Vivi Bubble Tea are really good and refreshing.  They have several locations in the city.   It was a perfect sweet ending to the end of the day in Chinatown.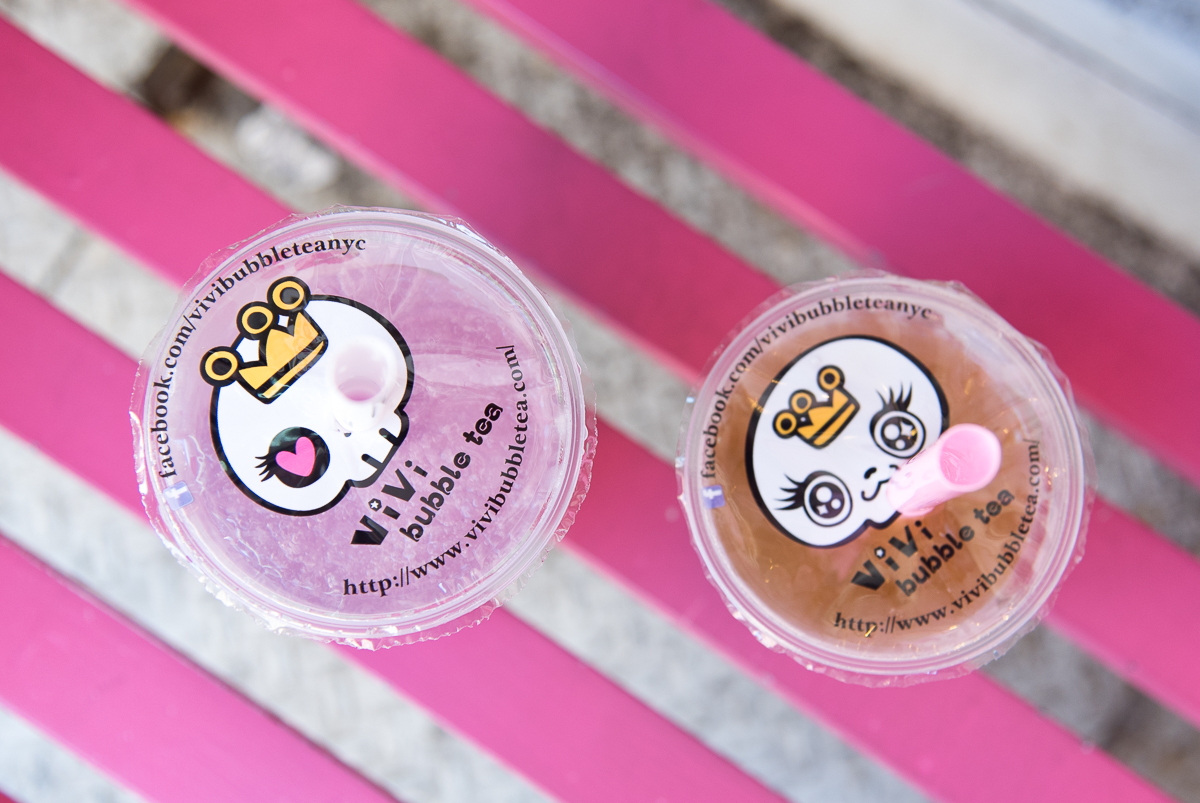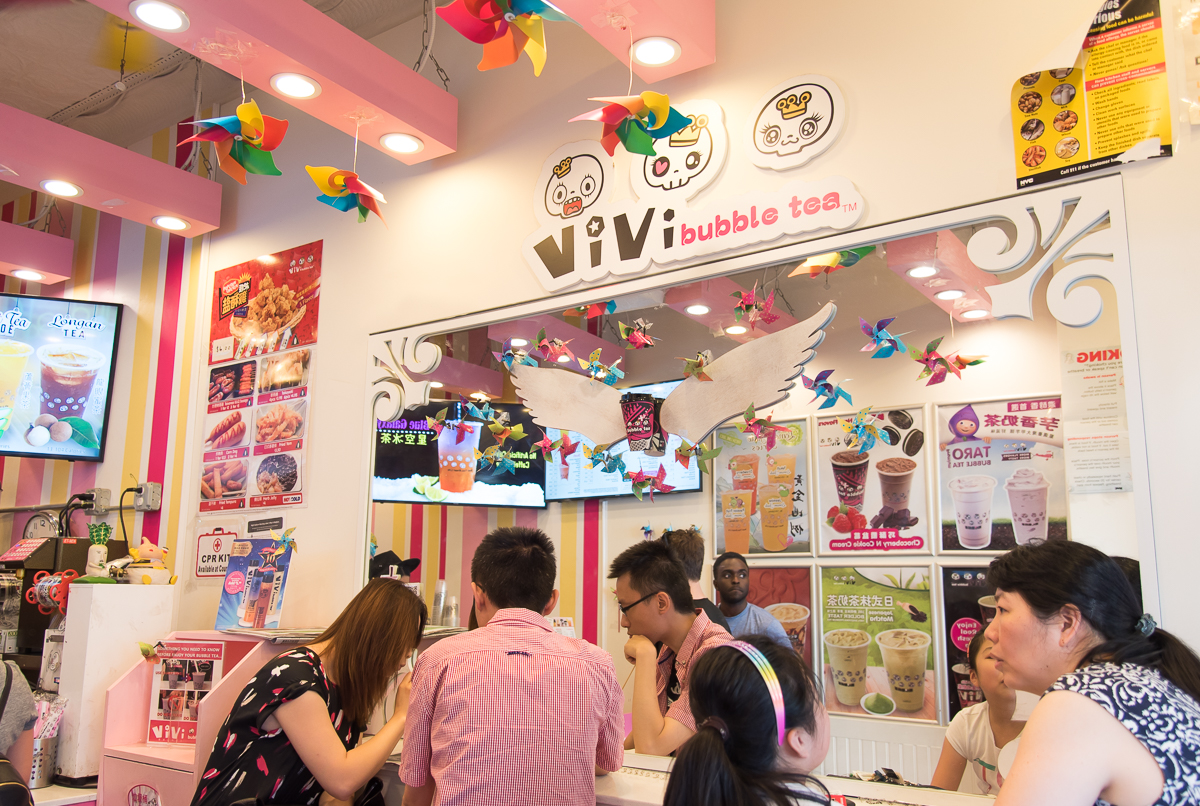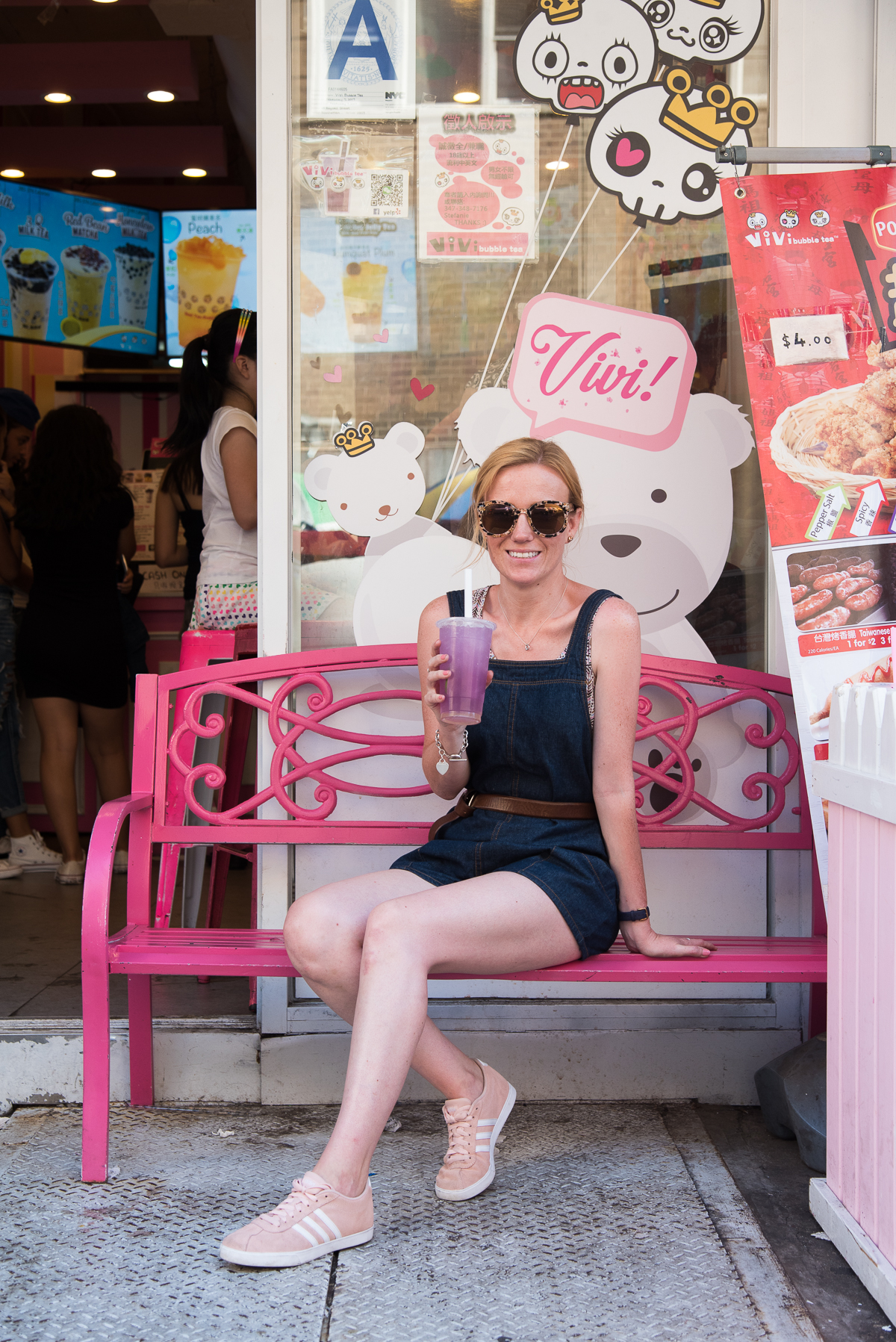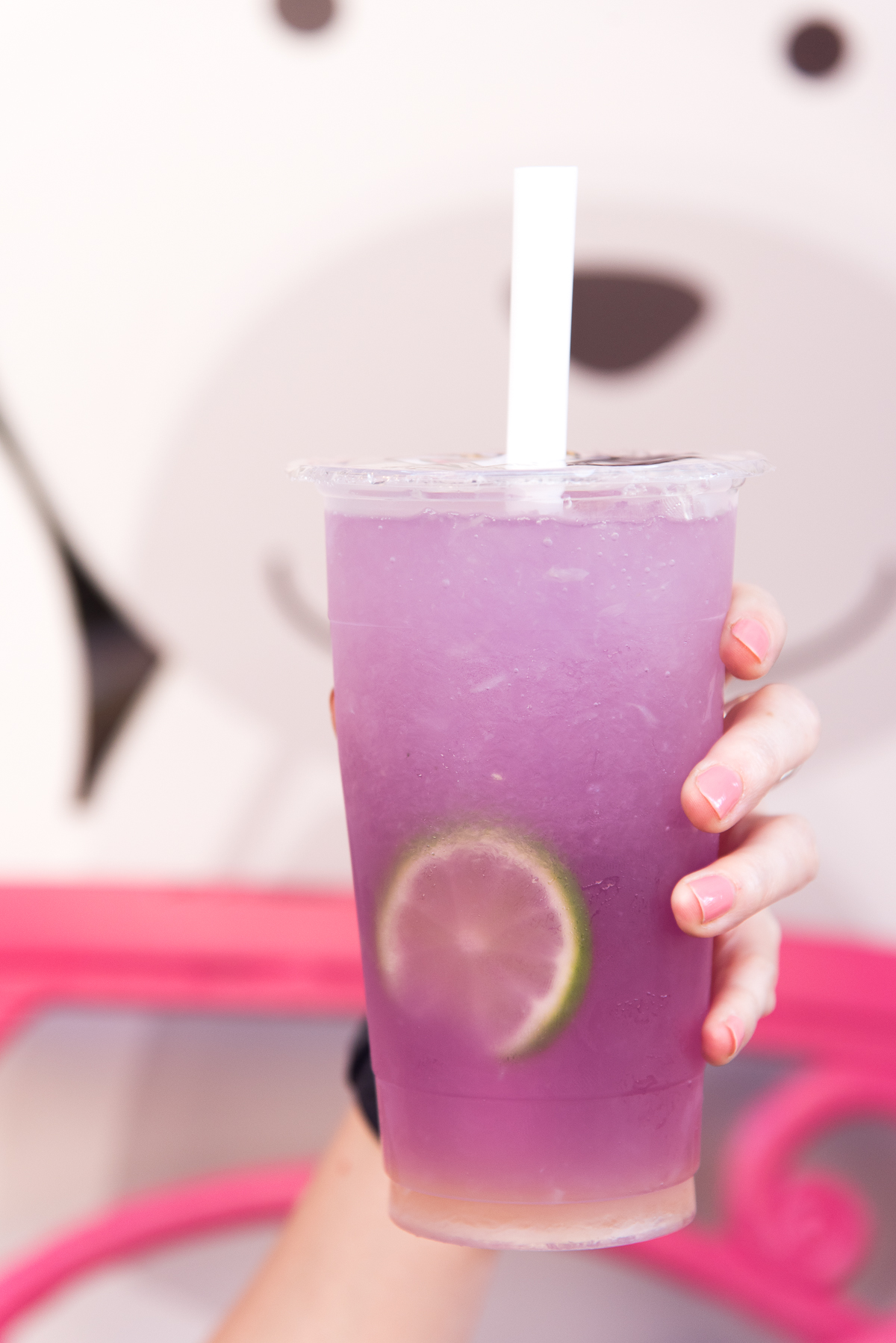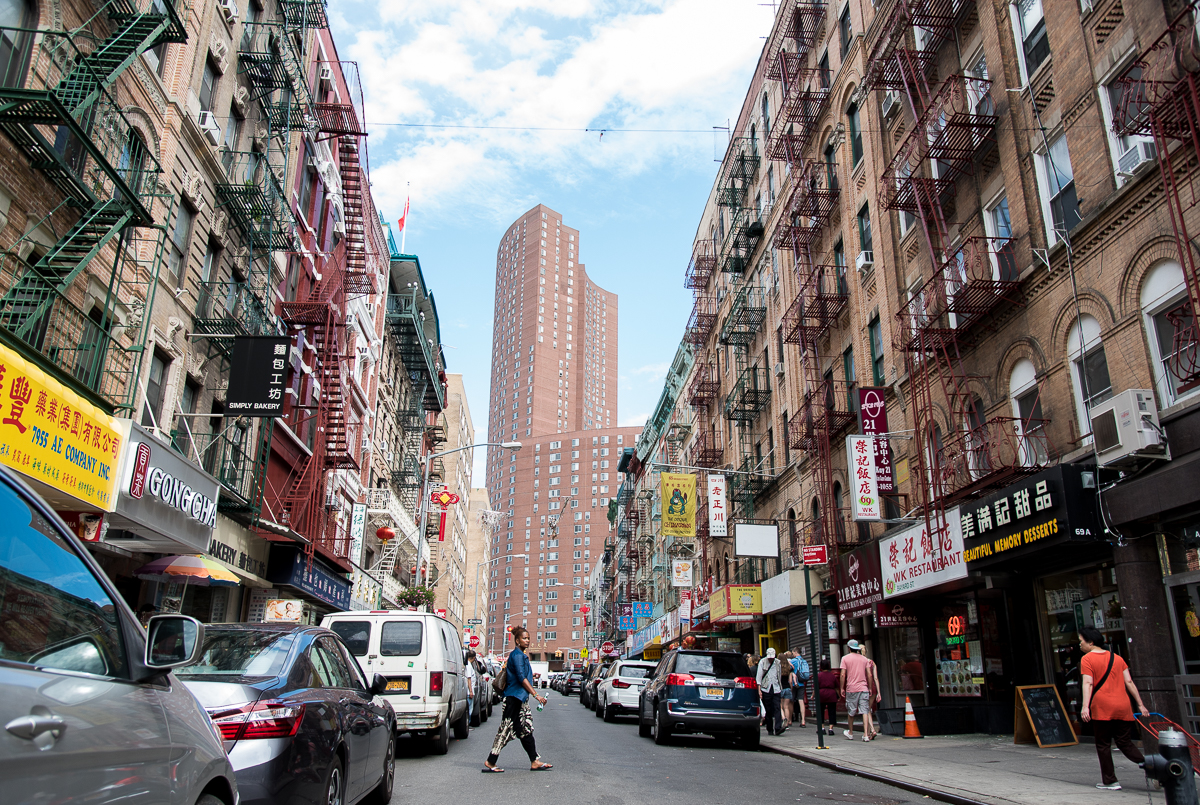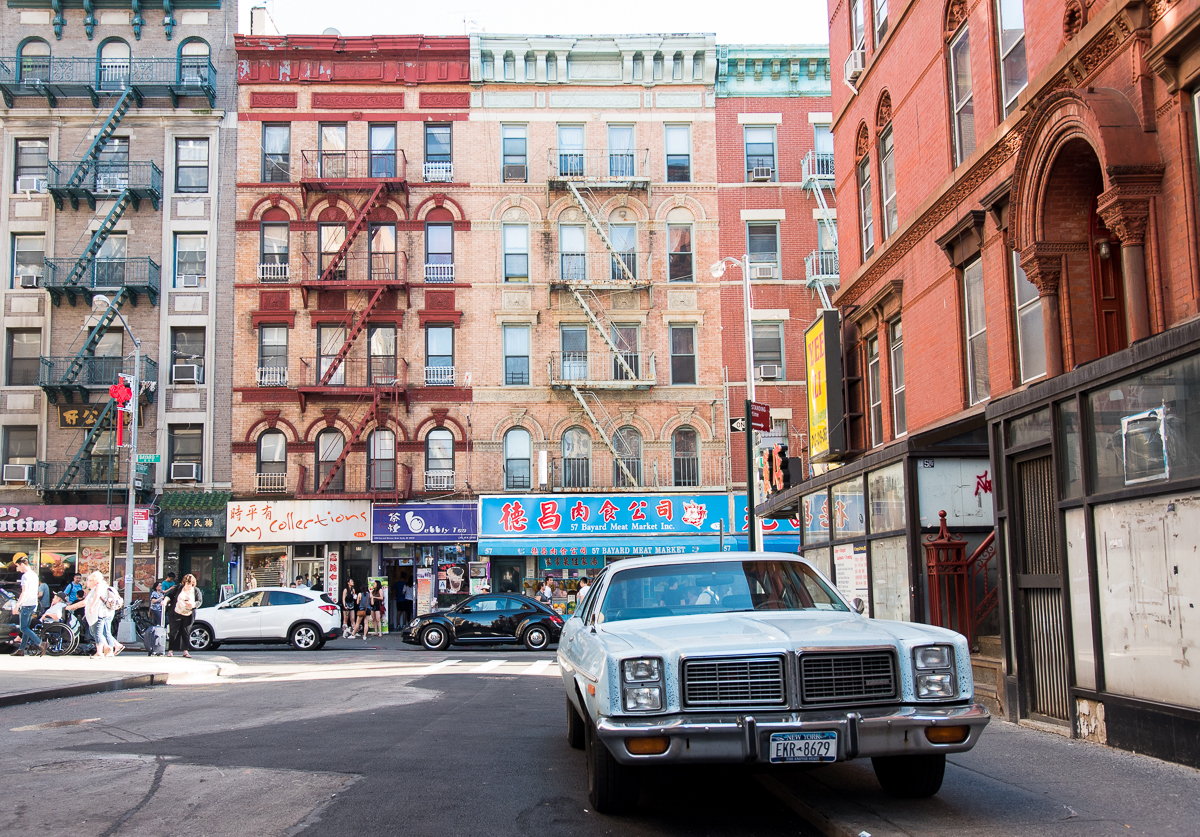 Que pensez-vous du quartier de Chinatown à New York.  Y êtes-vous déjà allé?  Avez-vous des adresses à recommander?
Aussi, que pensez-vous du retour d'articles à la découverte de New York?   Je pense également vous proposer des partages sur mon lifestyle new-yorkais…?  N'hésitez pas à me donner vos avis en commentaire.
—
What are your thoughts on Chinatown in New York?  Have you been?  If so, do you recommend any good restaurants?  
Also, how do feel about the NYC articles making a comeback?  I am also thinking about writing and sharing more of my lifestyle as a French girl in New York…?  Let me know in the comment section.
xx Jennie
—
(Visited 868 times, 1 visits today)