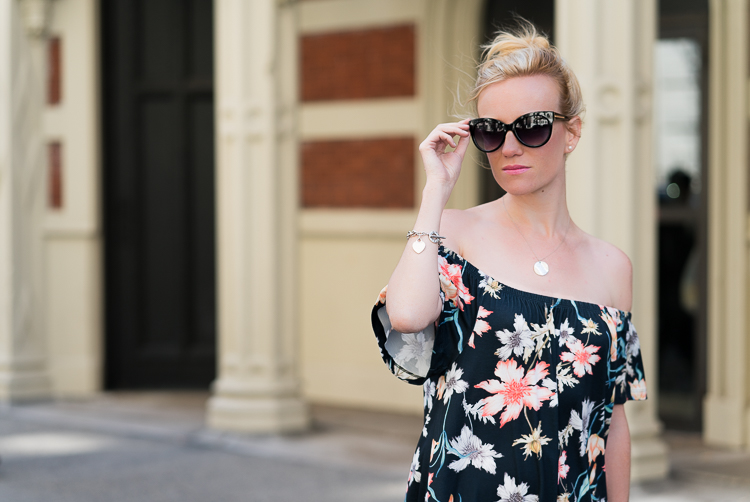 La saison estivale se clôture à New York, un timing parfait pour partager avec vous mon dernier look d'été de l'année sur le blog.  Vous l'avez vu ici et ici, je me suis mise aux fleurs.  Je ne sais pas ce que les looks d'automne réserveront mais dans une période de changement, il fait également bon de changer de garde-robe (ai-je vraiment besoin d'une excuse pour ça?…).  Encore un look super comfortable à porter et avec une robe à petit prix.
—
Summer season is coming to an end in New York.  Which is the perfect timing to share with you my last Summer look of 2017 on the blog.  As you have already noticed here and here, this past season was all about florals for me.  I don't know what my Fall looks will be yet.  But with this period of change in my life, a change of wardrobe was also very welcomed.  (Do I really need an excuse to do so, though?…)  Here is another comfy and super affordable look to roam around the streets of Manhattan.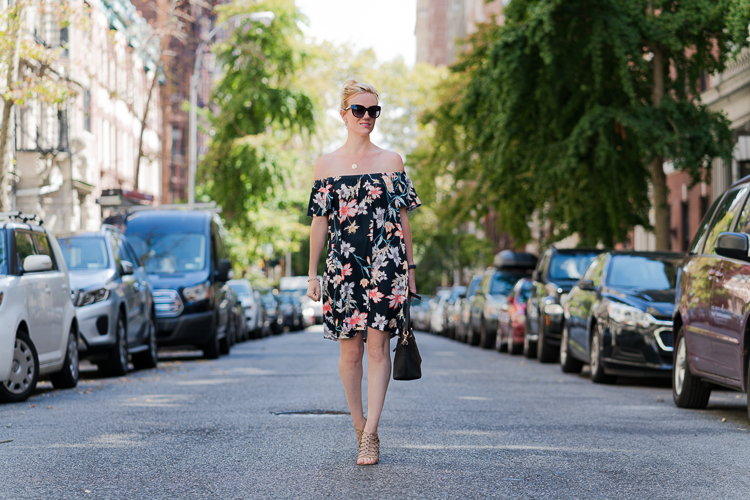 Je n'ai pas vraiment eu l'occasion de sortir cet été mais loin de moi l'idée de ne pas porter de jolies robes.  L'important c'est de se sentir bien.  Quand la vie peut sembler cruelle, il peut être naturel de se laisser aller, de s'oublier…  Ce serait trop facile!  Rien de mieux pour combattre le chagrin et voir la vie d'une manière positive que de prendre soin de soi.  Pour moi, ça passe par l'envie de m'habiller.  Parce qu'avouons-le : la vie semble beaucoup plus légère dans une robe d'été fleurie.  Une robe de chez ASOS que je compte bien remettre cet automne, accessoirisée à des bottines et une paire de collants noirs.  J'ai beau adoré la saison estivale, je suis excitée à l'idée d'accueillir l'automne, de remettre des pulls tout doux et d'aller faire la cueillette des pommes au nord de New York (une de mes traditions new-yorkaises favorites – comme ici l'an dernier).
Que pensez-vous de ce look?  Et vous en période difficile : êtes-vous du genre à vous laisser aller sur le plan vestimentaire, ou bien au contraire, à vous apprêter?
—
I didn't really have the occasion to go out this Summer but it didn't mean I did not dress up.  Even though life has been cruel these past months, I didn't want to let myself go, or worse, forget myself…  It would have been too easy to give up my looks!  Instead, I chose to keep my head up and focus on all the positive people and things around me.  There was no better way to take care of myself.  And dressing up is also a way for me to do so.  Because let's face it: life feels easier when you wear a pretty dress.  That dress from ASOS has played the part for me and I will transition to Fall, pairing it with black tights and a pair of ankle boots.  Even though I adore the warmth of the Summer, I am very excited to welcome the Fall season.  I look forward to wearing my chunky sweaters again…  Also, I cannot wait to go apple picking in the upcoming weeks (one of my favorite NYC traditions – see here for last year's experience).
What are your thoughts on this look?  And let me know if you tend to let go of Fashion when going through a rough time; or in the contrary, you still choose to stay stylish…
xx Jennie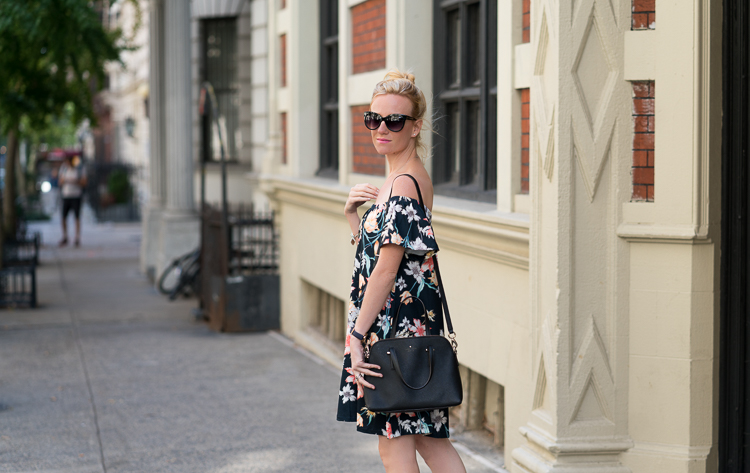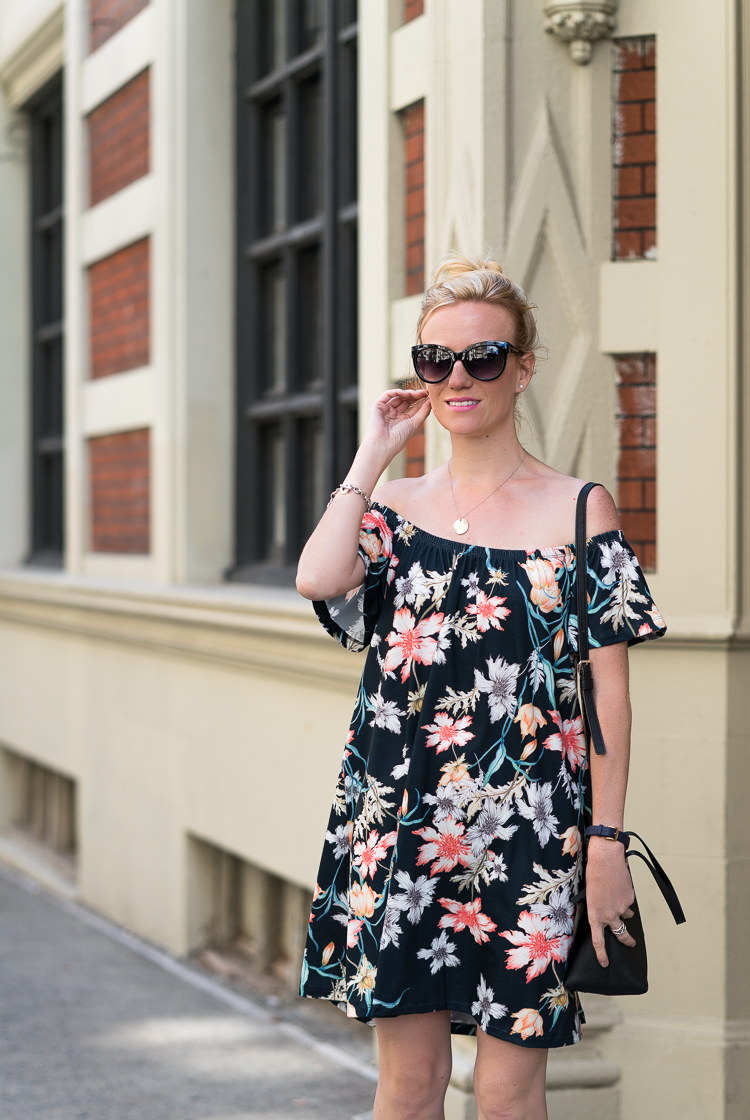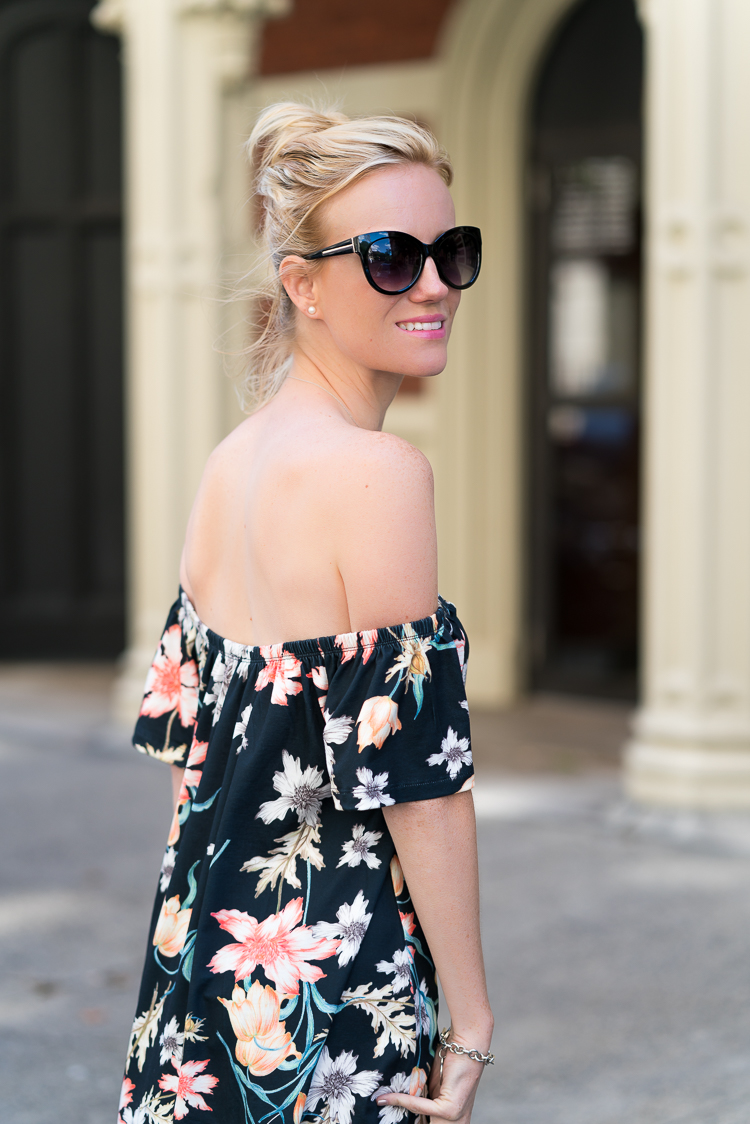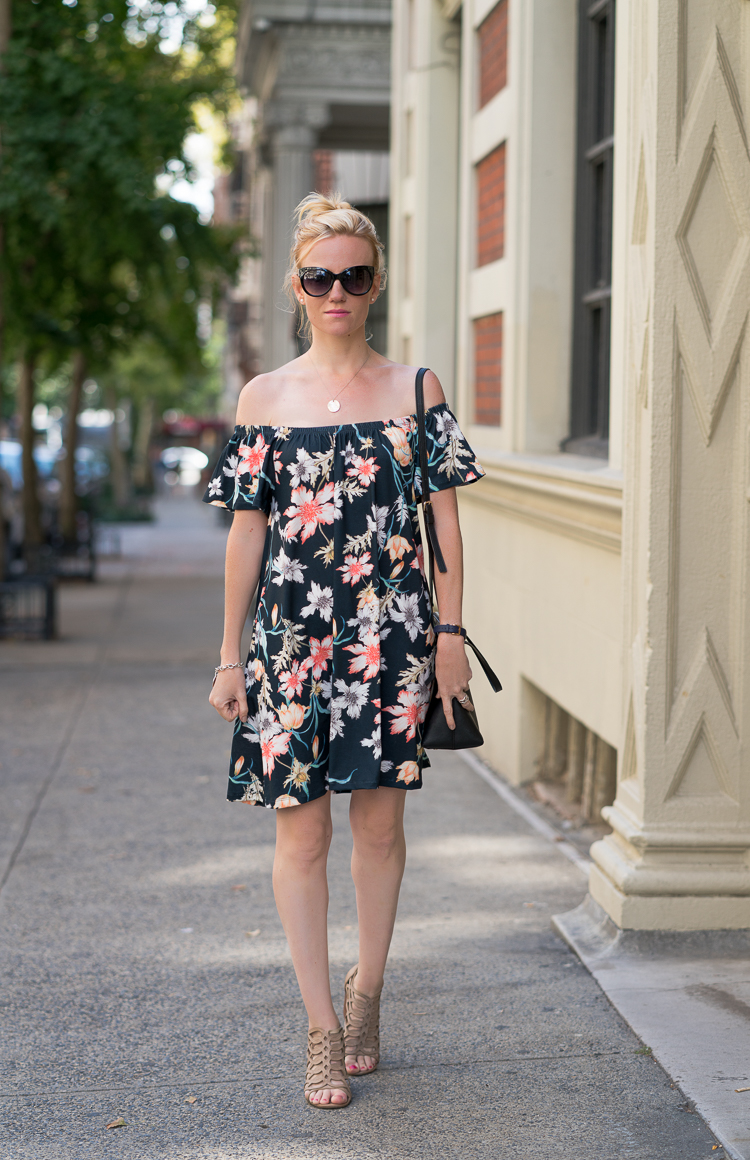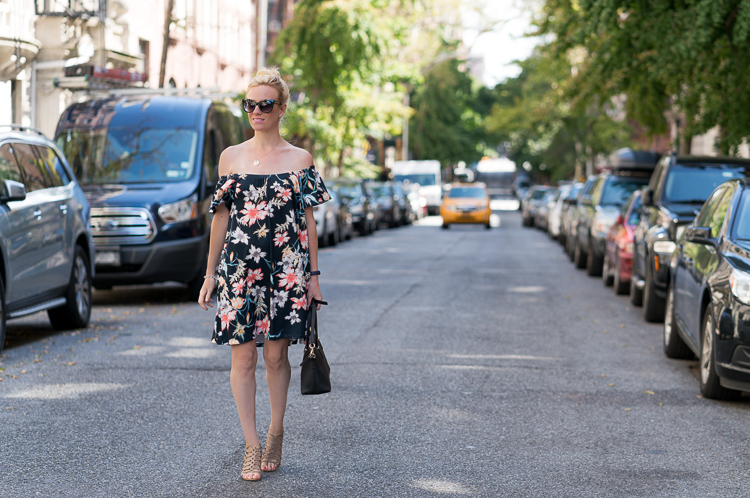 Dress / Sunglasses / Bag / Shoes (old, similar here) / Earrings / Lipstick

—
(Visited 168 times, 1 visits today)