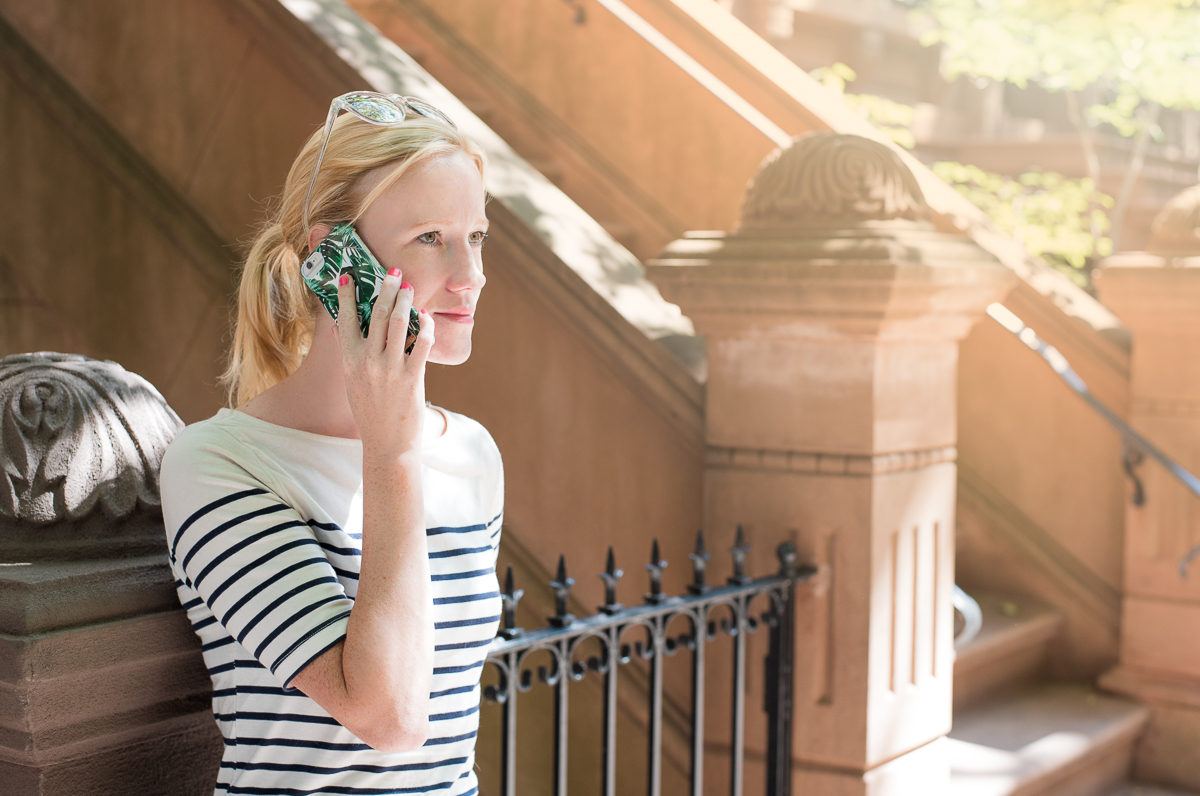 C'est la rentrée sur le blog.  J'ai un peu délaissé les articles depuis quelques semaines pour mieux pouvoir revenir.  Non pas que j'ai eu l'occasion de prendre quelques vacances… Au contraire, d'importantes décisions ont dû être prises, les projets professionels s'enchaînent et le rythme a été soutenu ces deux derniers mois.  Pour moi, New York Fashion Week sonne l'heure de la rentrée, de la fin de l'été et du changement de saison.  J'adore vivre le mois de Septembre à New York.
—
It is back to school week but more importantly back on the blog for me.  I've been a tiny bit M.I.A. these past couple of weeks.  But I'm glad to pick up where I left off.  Not that I had the luxury to take a vacation.  Far from it to be honest…  My life has been turned upside down, important decisions were forced to be made and professional projects have been lining up.  Let's just say it's been an eventful Summer.  Now that September is finally here, I am so excited for New York Fashion Week and all its glory. 
Mais qui dit rentrée ne veut pas dire qu'il faut automatiquement faire une croix sur la période estivale.  J'ai beau ne pas avoir vu de palmiers de l'été, ils m'ont tout de même accompagné sur ma coque de téléphone.  J'ai le plaisir de collaborer avec la marque iDeal of Sweden et leurs jolies coques pour téléphone.  Il y a tellement de choix sur le site, la décision a été difficile.  En manque de vacances, la coque palmier m'a tout de suite fait de l'oeil.  Et fidèle à moi-même, j'ai aussi choisi une protection marbre rose pour alterner.  Mon téléphone serait-il maintenant mieux stylé que moi?
—
And because Summer seemed to be over, it doesn't mean you have to switch your sunny mindset just yet.  Even if I did not go anywhere exotic this season, I surely brought the palm trees everywhere I went.  I have the pleasure to partner with the brand iDeal of Sweden and their beautiful phone cases.  They have so many options, they are now my go-to for phone cases.  The palm leaf case was perfect to feel the Summer vibes on my iPhone.  And to stay true to my style, I also chose the pink marble case to switch it up.  Does my phone have a better style than me?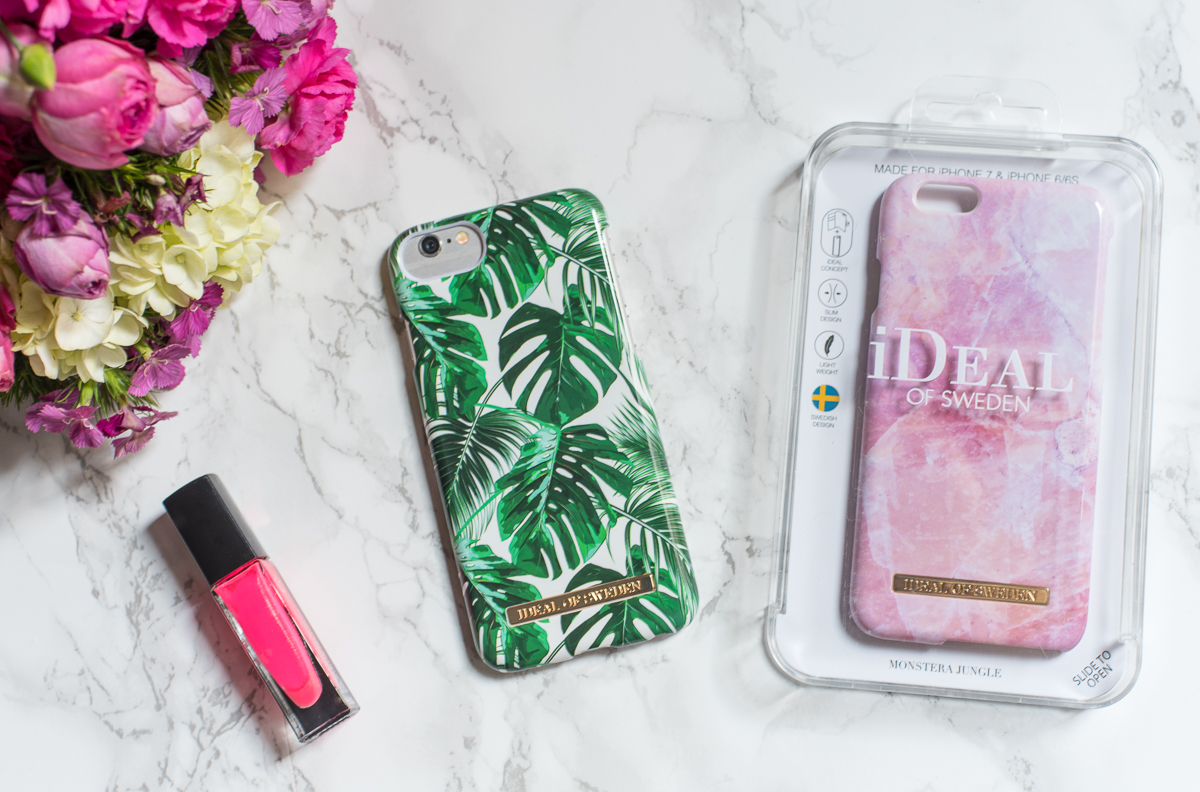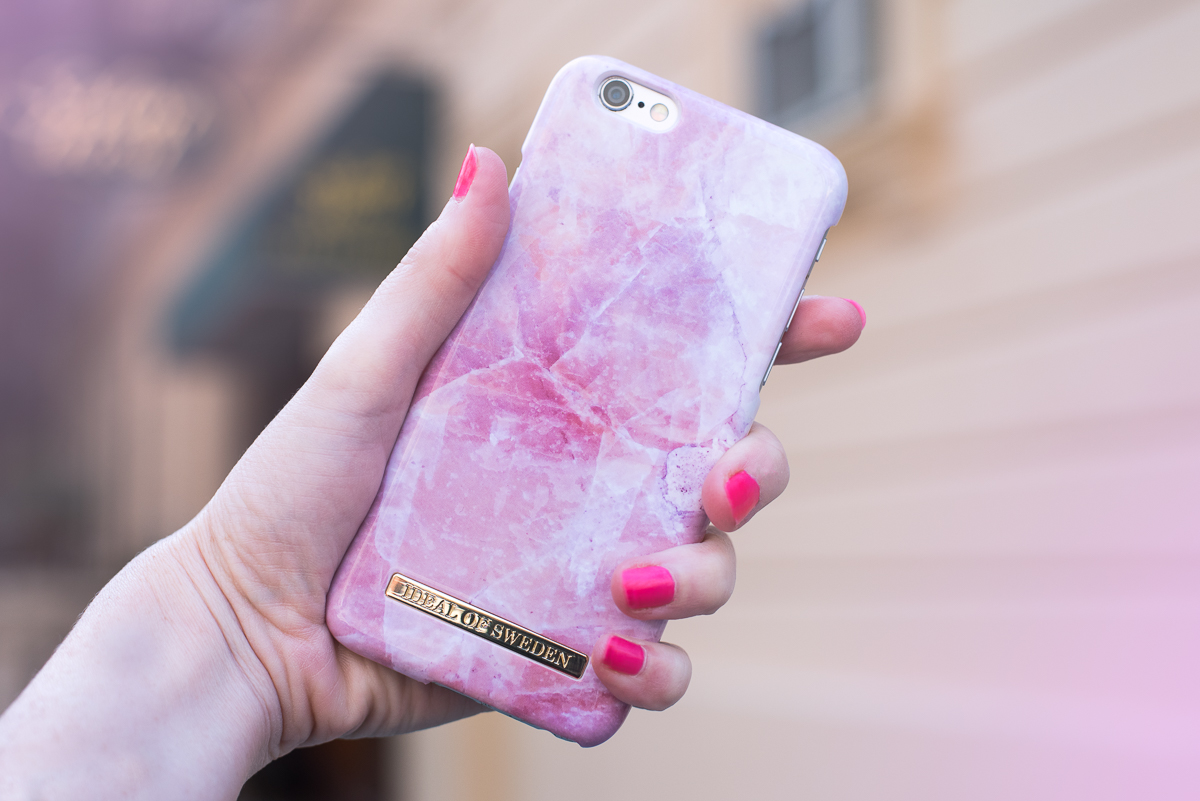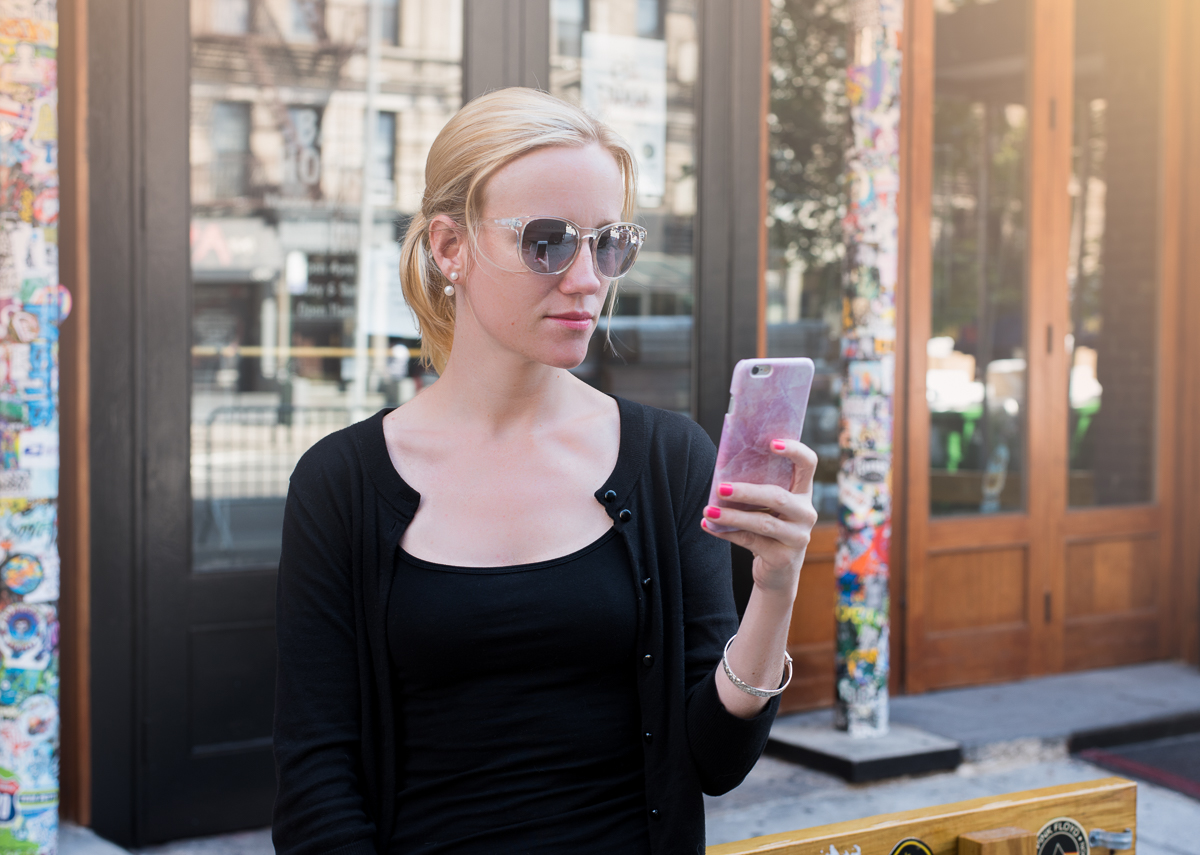 Find the Palm tree leaf case here and the pink marble case here.
—
(Visited 502 times, 1 visits today)