Oui, oui. Je vous assure, je suis toujours à New York sur ces photos et dans un endroit très spécial.  Mêler la mode à New York, c'est mon passe temps favori.  D'autant plus quand je découvre une nouvelle perle new-yorkaise.  L'endroit est parfait pour une petite session photo avec ma salopette d'été, bien que je la considère comme une barboteuse d'adulte.  Encore une fois, je l'ai trouvé sur le site de Tobi.com, en solde ici.  Je la porte simplement avec une marinière à manches courtes de chez H&M assortie à mes sandales compensées trouvées chez DSW.
—
Yes, I assure you I am still in New York on these photos.  But in a very special place, indeed!  Mixing my love for Fashion with New York is one of my favorite things to do.  Even more so when I get to discover a gem of NYC history.  The location is perfect for a photo shoot so I was glad I was wearing my new overalls from Tobi.com (you can shop it here on sale).  It is such a comfortable piece to wear, I will probably live in it this Summer.  Here, I paired it with one of my many striped T-shirts from H&M and a pair of sandals found last year at DSW.

Cachée dans le quartier de Washington Heights, j'ai découvert cette rue charmante aux 20 maisons identiques ("Row Houses").  Aux abords d'Amsterdam Avenue entre la 160 et 161ième rue, il suffit de grimper quelques marches pour accéder à cette rue, appelée Sylvan Terrace.
Au bout de la rue, vous trouverez Morris Jumel Mansion, la plus ancienne maison de Manhattan (1765), autrefois QG de Georges Washington.  Plus récemment, c'est dans cette maison que Lin-Manuel Miranda a écrit une partie des chansons pour la célèbre comédie musicale Hamilton.  Ouverte au public et transformée en musée, il me tarde d'aller la visiter (même si elle est réputée hantée par une de ses plus riches propriétaires).
Le quartier s'appelle Jumel Terrace Historic District et est classé au patrimoine.  Allez donc y faire un tour si vous vous trouvez à New York et voulez sortir des sentiers battus.  Accessible avec la ligne de métro C jusqu'à 163rd Street – Amsterdam Avenue, ou comme moi, en vélo.
Que pensez-vous de mon look pré-été? Et de ce quartier? Vous le connaissez?
Retrouvez cette salopette en solde, livraison en France ici.
—
I discovered this charming street hidden in the neighborhood of Washington Heights in Manhattan.  This cobblestone street with 20 identical row houses is called Sylvan Terrace.  You can find it along Amsterdam avenue between 160th and 161st streets.  You will have to climb a few stairs between a brick wall to find it.
At the end of the street is also Moris Jumel Mansion, the oldest house of Manhattan built in 1765, which was once occupied by Georges Washington.  Recently, Lin-Manuel Miranda wrote most of the songs of his famous Broadway show: Hamilton.  The house is now a museum and open to the public and I can't wait to visit it (even though it is believe to be haunted by one of its wealthiest past owner).
The row houses and the mansion are part of the Jumel Terrace Historic District, classified as NYC landmark.  If you haven't done so, go see it and discover an older side of New York.  You can reach it by subway with the C train (163rd Street stop), or do as I did and bike there.
What do you think of my look pre-Summer?  And how about this street?  Did you know about it?
xx Jennie
Shop my romper on sale here.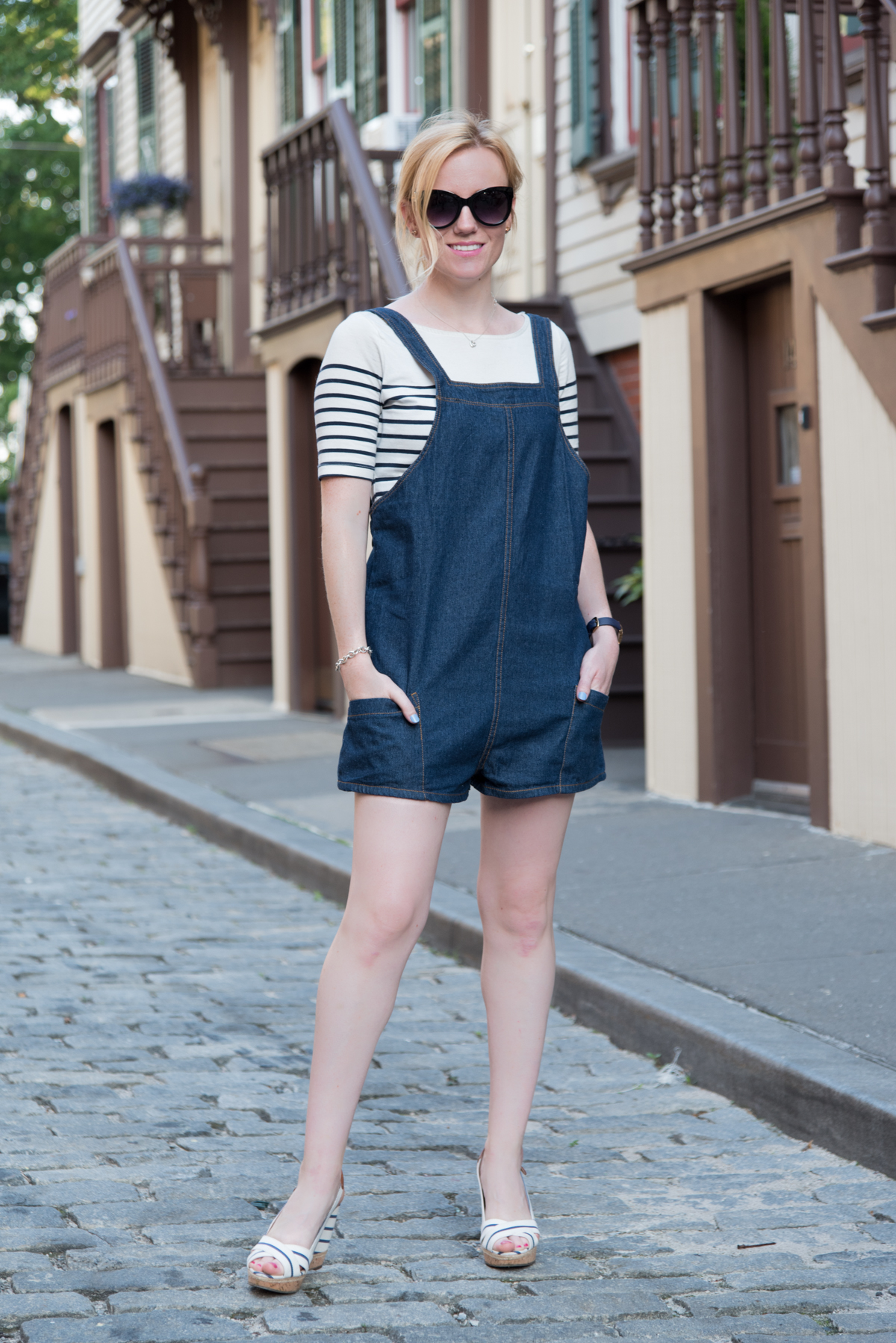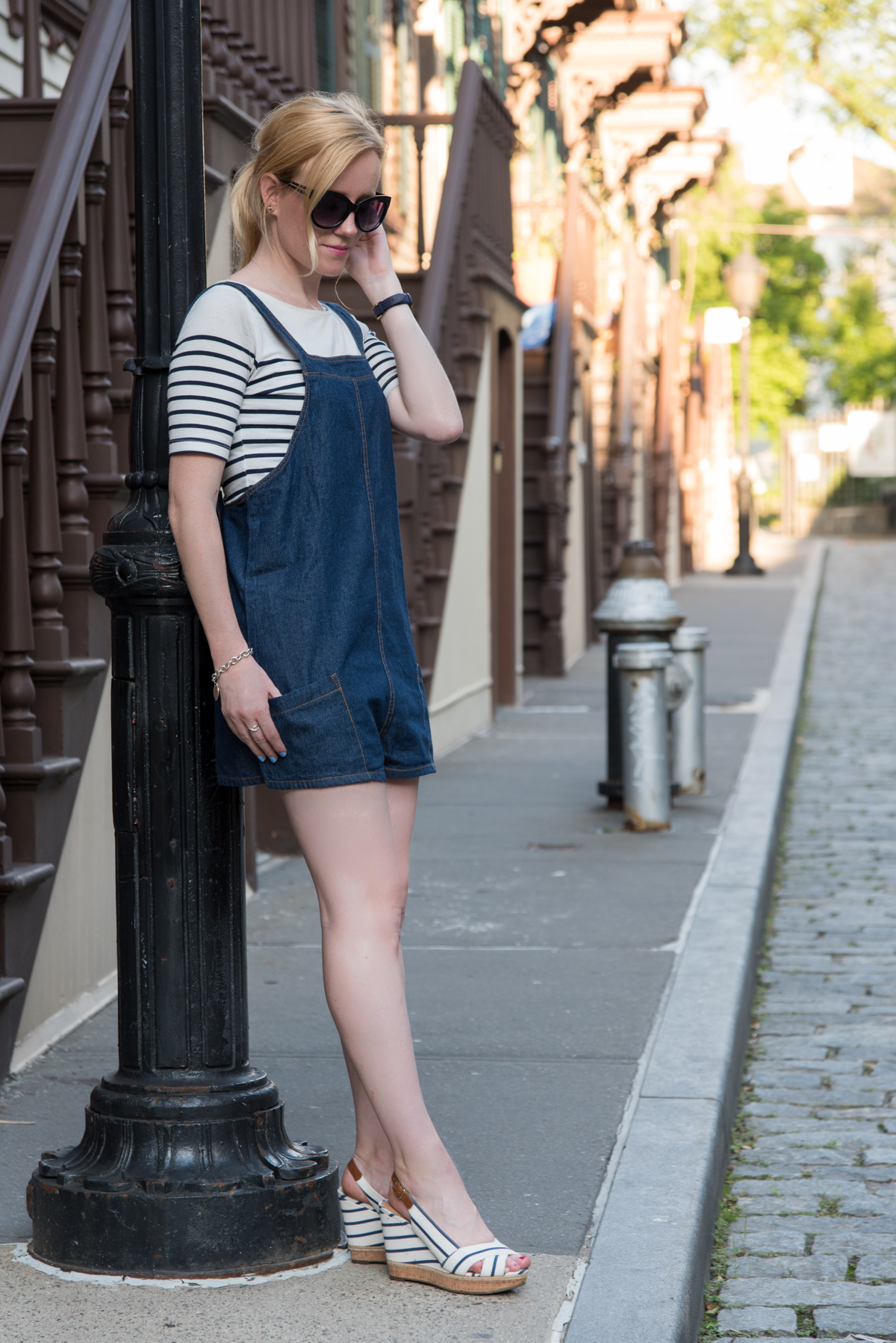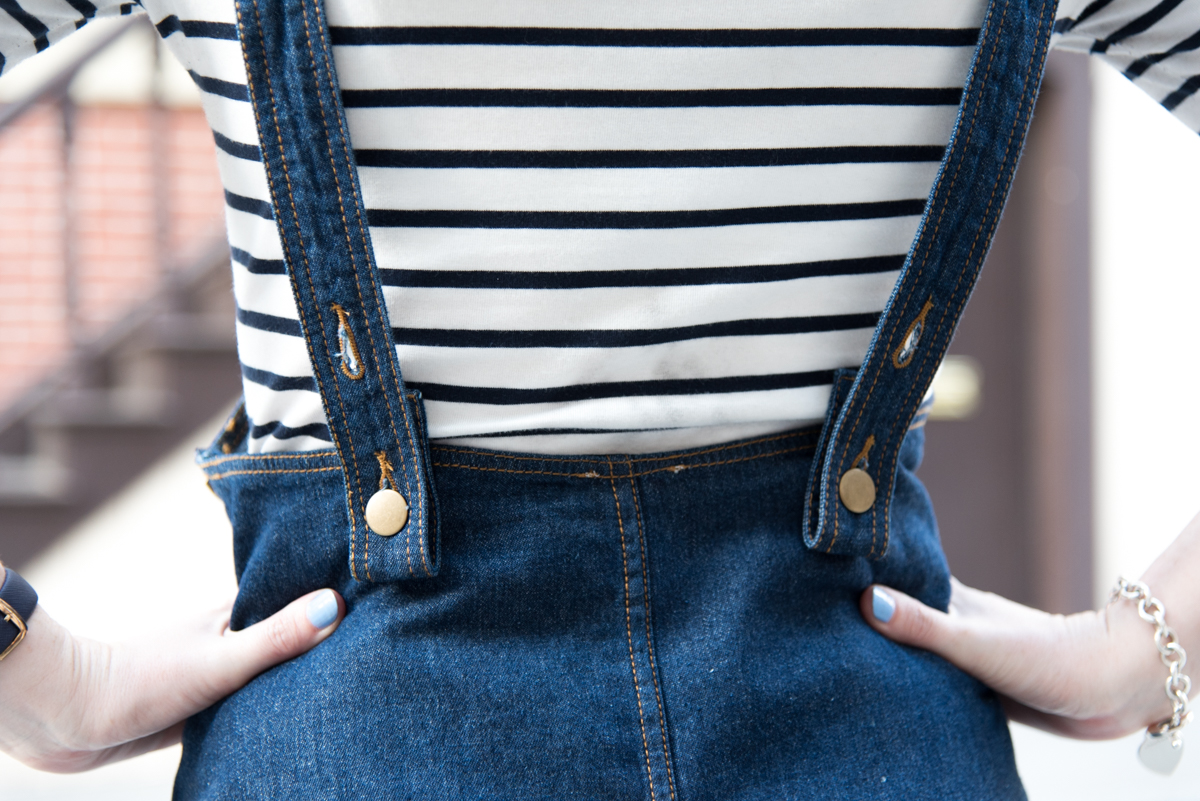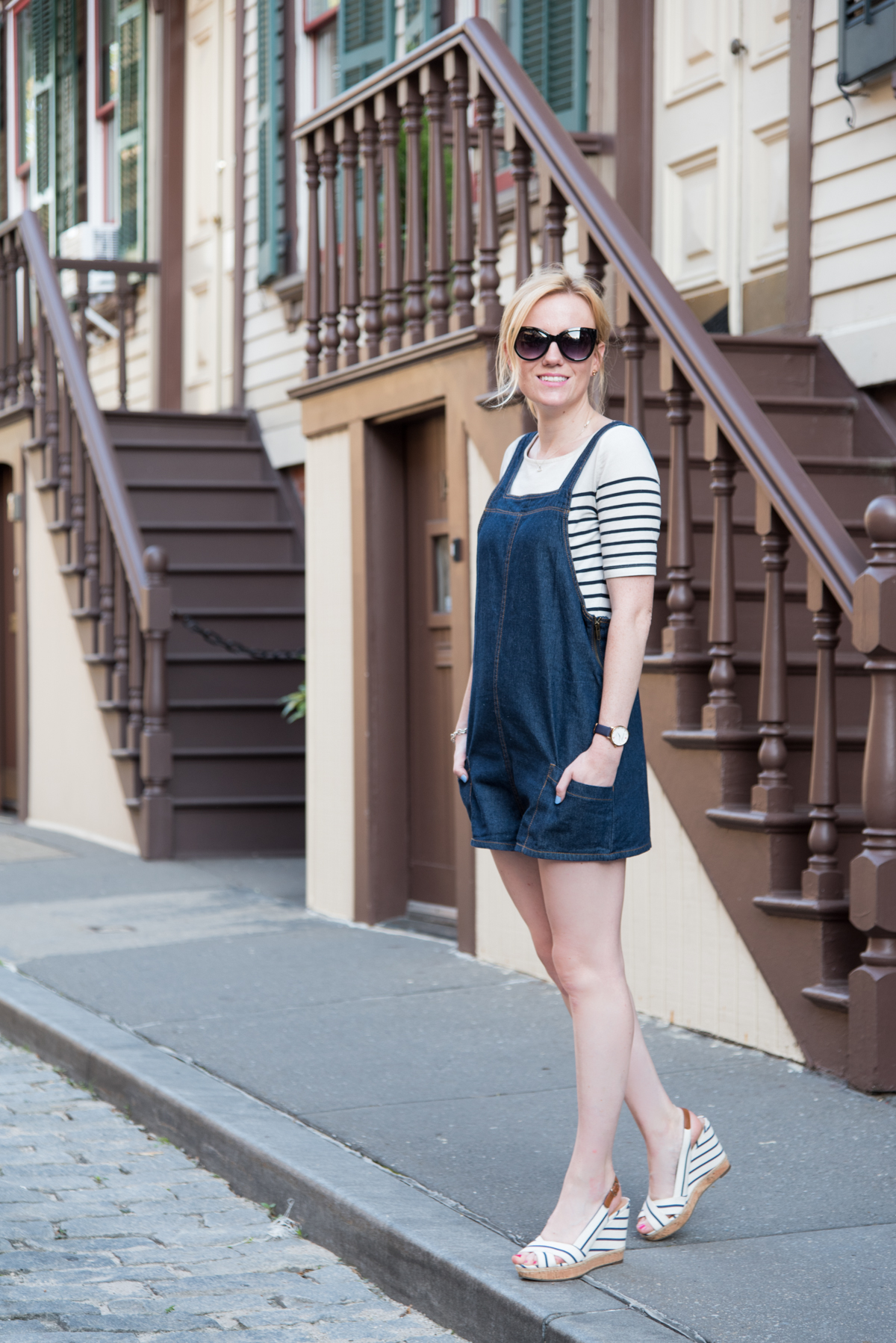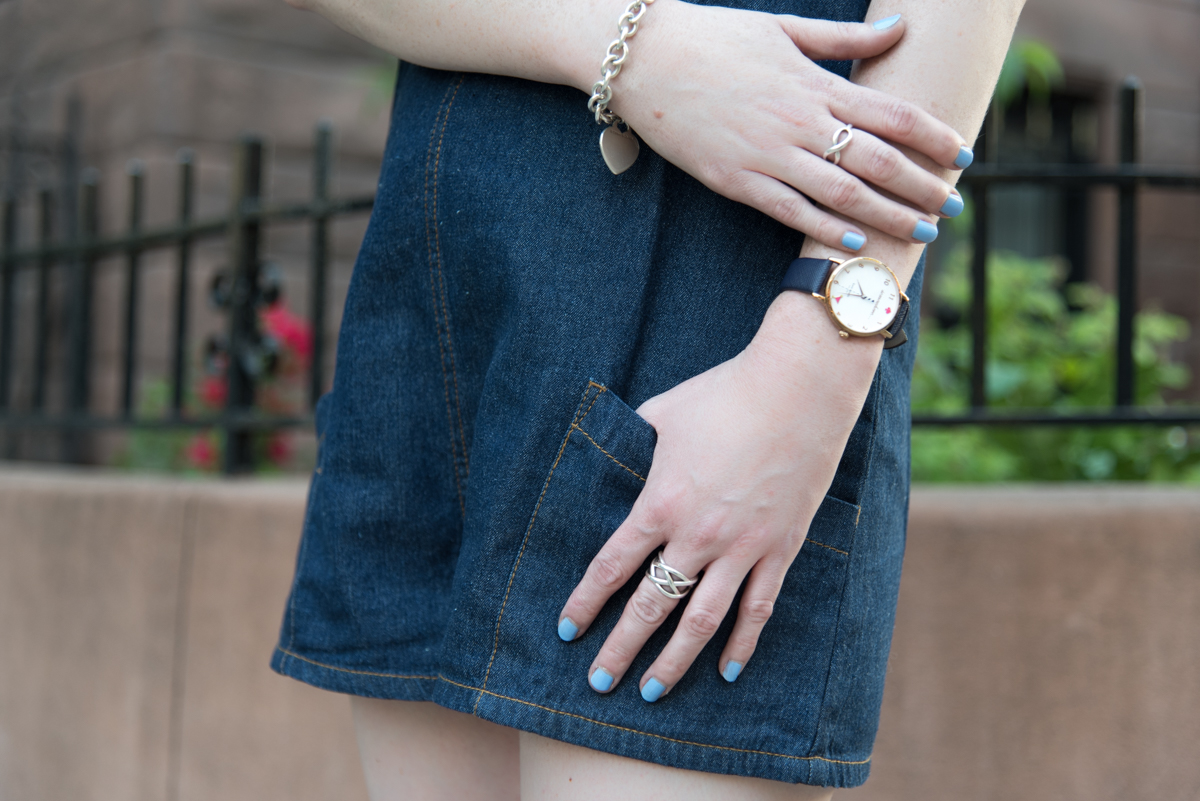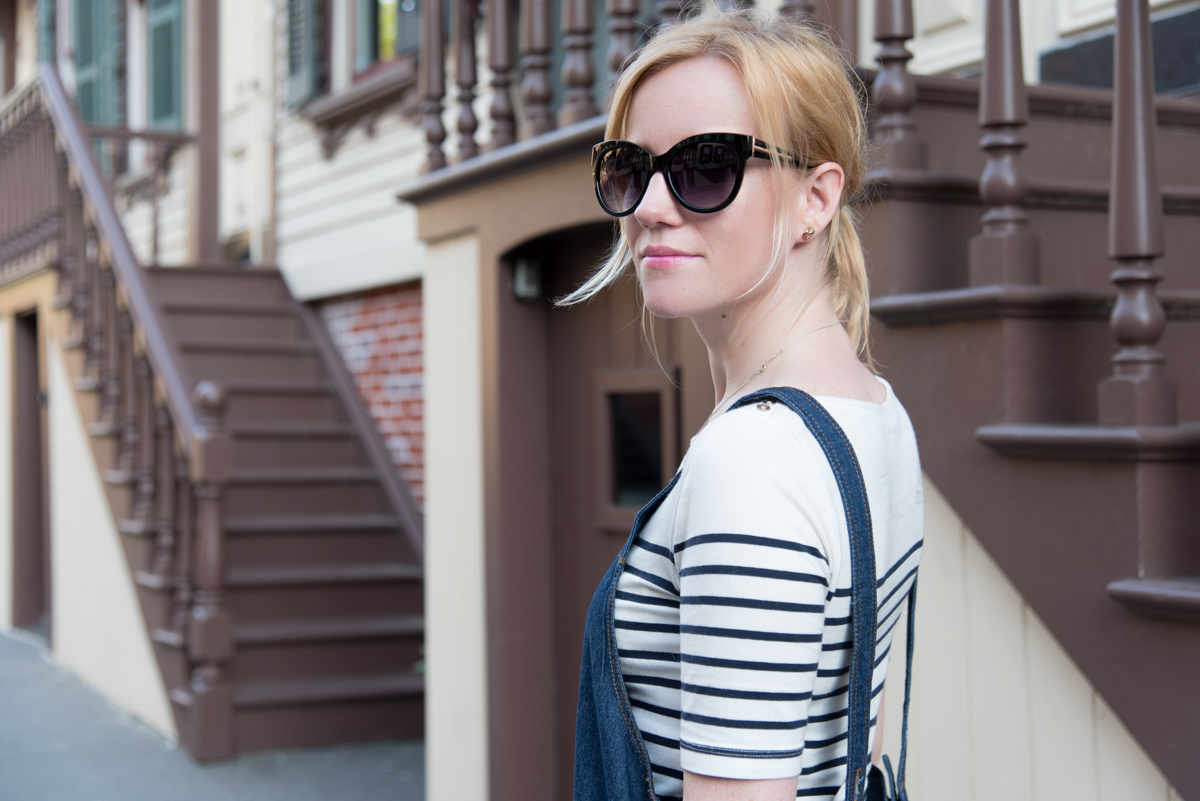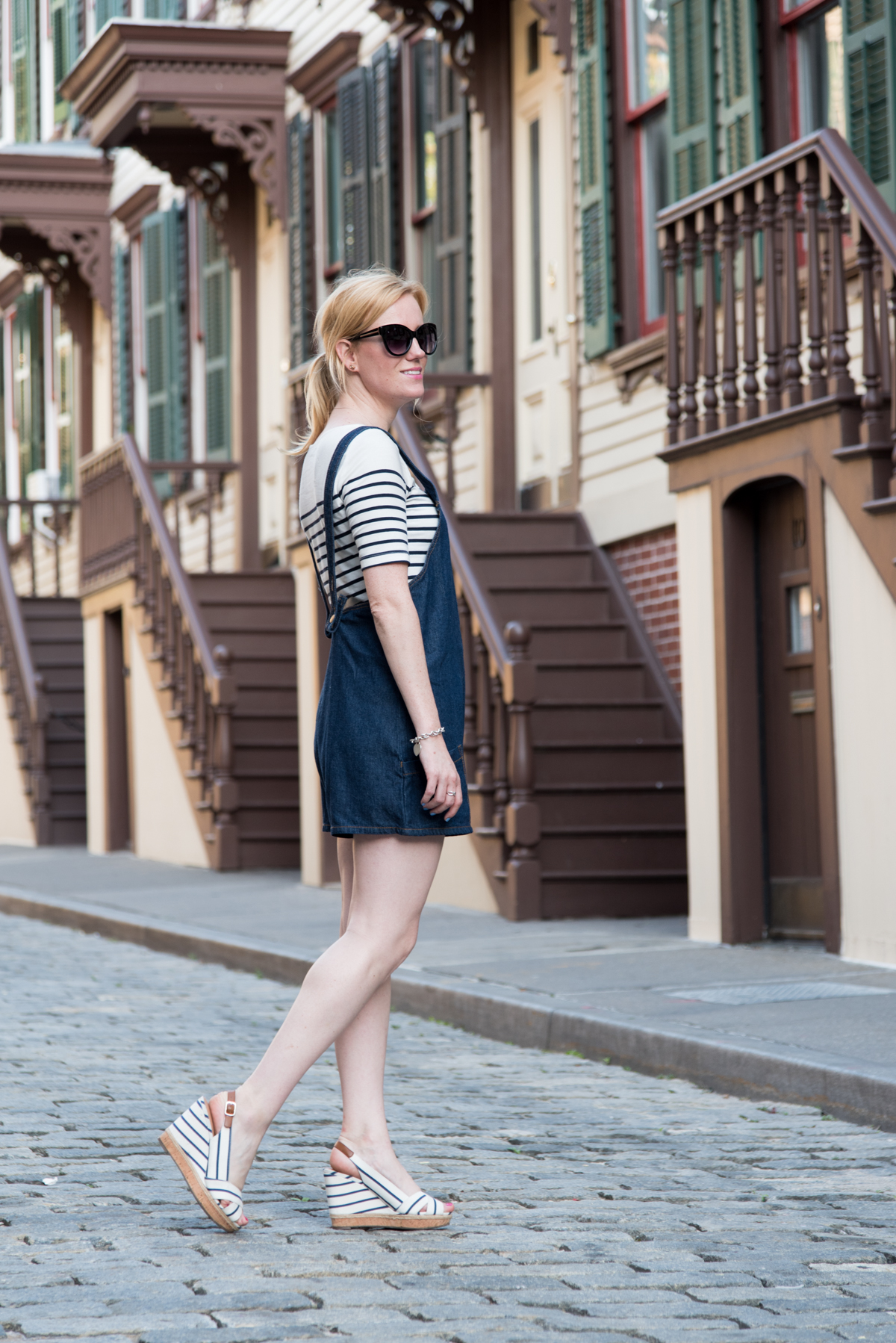 —
(Visited 240 times, 1 visits today)