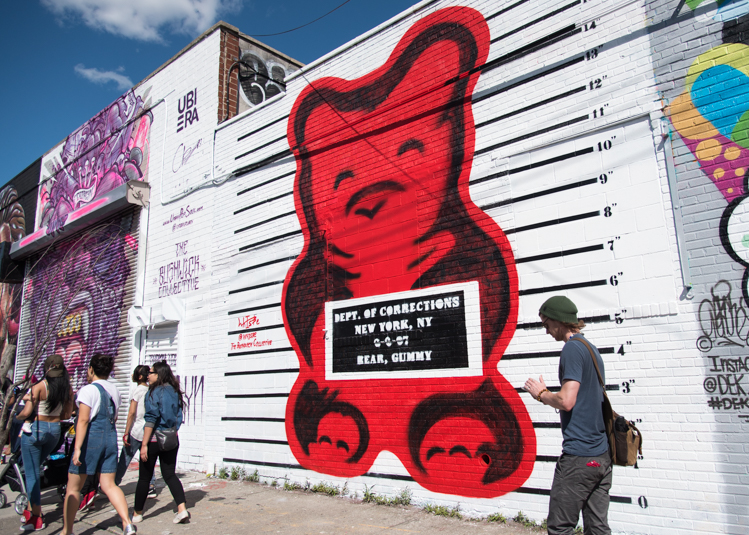 Le weekend dernier a eu lieu la sixième édition de la Bushwick Collective Block Party à Brooklyn.  Ce festival de street art égaye le quartier de Bushwick chaque année avec des peintures en temps réel, concerts et rencontres d'artistes new-yorkais.  La bonne humeur était au rendez-vous, et le soleil aussi.  J'en ai également profité pour retrouver mon amie blogueuse Viviane de We Love New York, venue passer quelques semaines à New-York.  C'était une journée new-yorkaise parfaite.
—
The sixth edition of the Bushwick Collective Block Party took place last weekend in Brooklyn.  This street art fair brightens the now-trendy neighborhood of Bushwick with live mural paintings, concerts and encounters with NYC artists.  It is such  joyful event and even the sun dared made a brilliant appearance.  I also met up with my French blogger friend Viviane (We Love New York).  It was a perfect day in New York.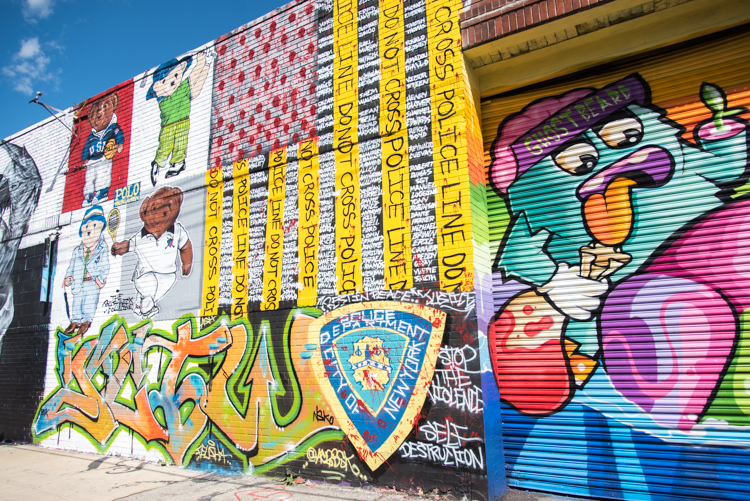 Comme vous le voyez sur ces photos, tous les murs sont décorés de street art.  Les couleurs sont éclatantes et le rendu est superbe.  C'est toujours un peu irréel pour moi de revenir à Bushwick.  Le quartier se développe à un rythme incroyable avec toujours de nouveaux bars et restaurants.
Pour la petite histoire, lorsque je me suis installée à New York, Bushwick a été mon premier quartier de résidence, à quelques rues de ces photos. C'était il y a près de 7 ans.  Bien avant le street arts et graffitis, les coffee-shops trendy, et les hypsters.  Pour tout vous dire, on ne disait pas : "J'habite à Bushwick", mais plutôt : "J'habite à East Williamsburg!"…  Cela vous montre à quel point le quartier n'était pas tendance.  J'étais en cohabitation dans un building de type ancien entrepôt.  Aux alentours , il y avait seulement un supermarché, deux petites épiceries et un énorme lavomatic aux employés aigris.  Aujourd'hui, c'est une toute autre atmosphère et population dans le quartier.
J'ai adoré passer ce moment à Bushwick.  Ca valait bien les 51 kilomètres parcourus en vélo de la journée.
Que pensez-vous de Bushwick et de l'art de rue new-yorkais?
—
As you can see on these photos, all the wall are painted.  The colors are so beautifully bright and some paintings are breathtaking.  It is always a little bit nostalgic for me to come back to Bushwick.  The neighborhood is changing at such a fast pace with new bars and restaurants popping up everywhere.
When I moved to New York almost 7 years ago, I lived in Bushwick.  I was sharing a loft in one of those old factory buildings.  This was before the graffitis on the walls, before the cool coffee shops, and before the hypsters.  To tell you the truth, when people asked us where we lived, we would say : "East Williamsburg".  That shows you how 'un-cool' Bushwick was at the time.  There was nothing to see except a C-Town supermarket, 2 delis and a big laundromat (with very rude employees). Now, going back to Bushwick is such a different experience.
I really love spending time there again.  It was worth the 52 kilometer bike ride during the day.
What do you think about Bushwick et New York City Street Art?
xx Jennie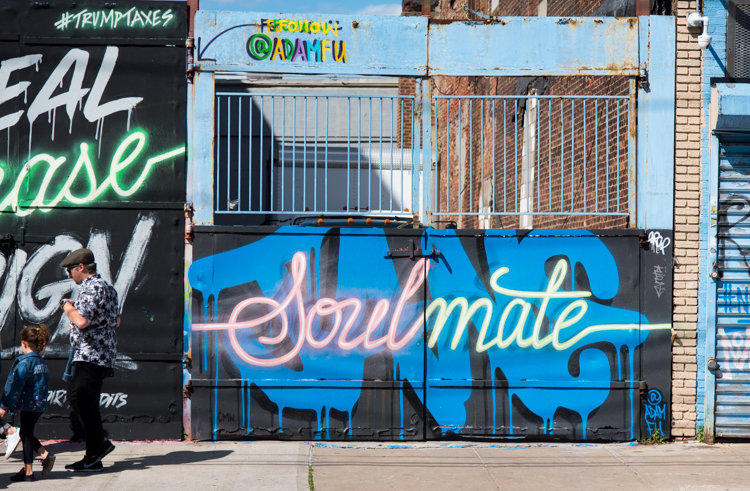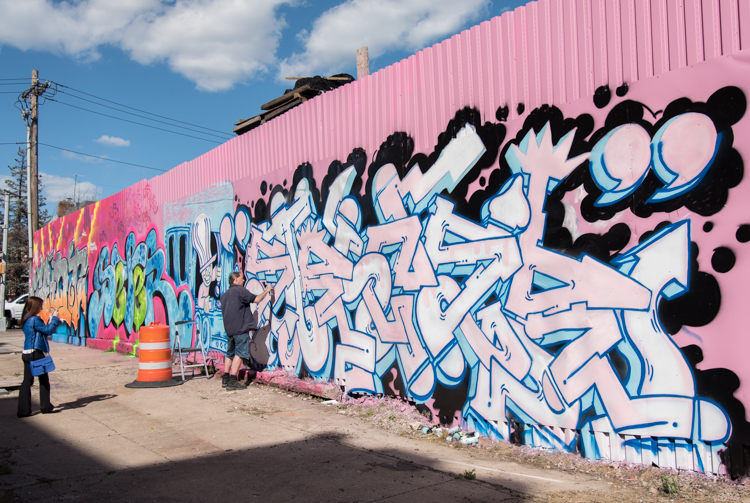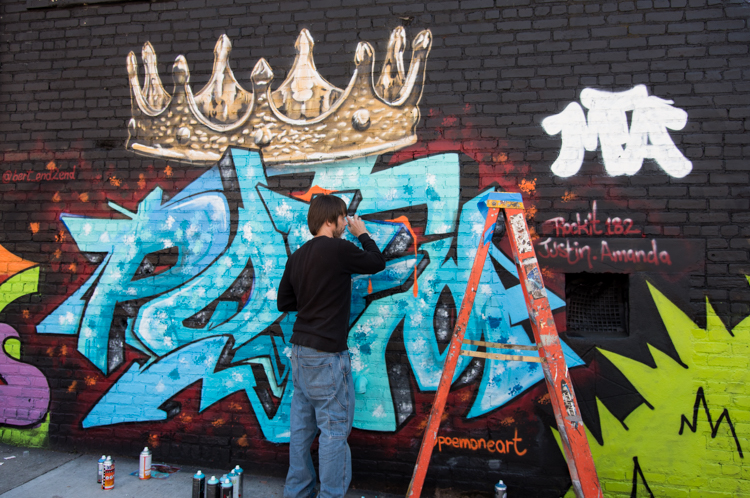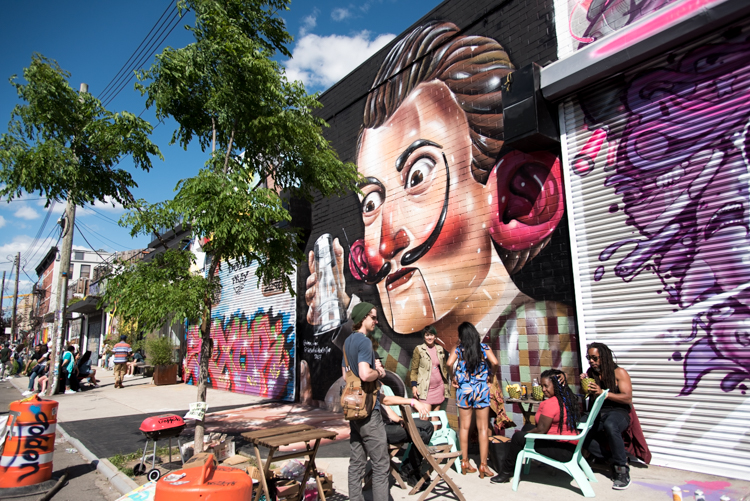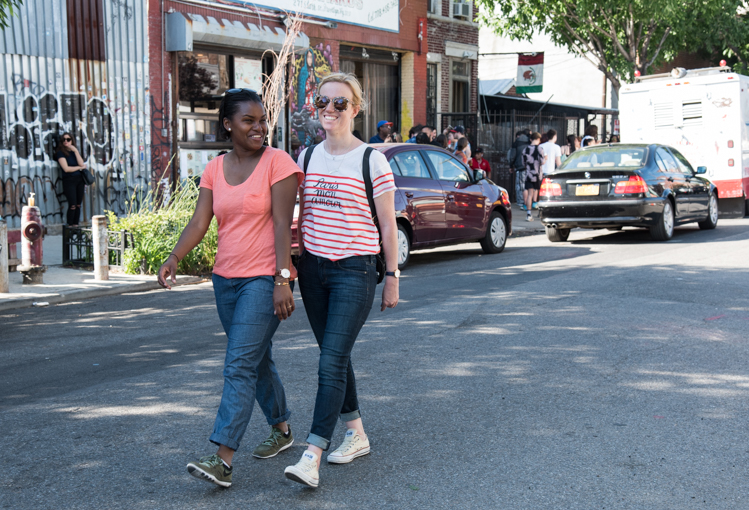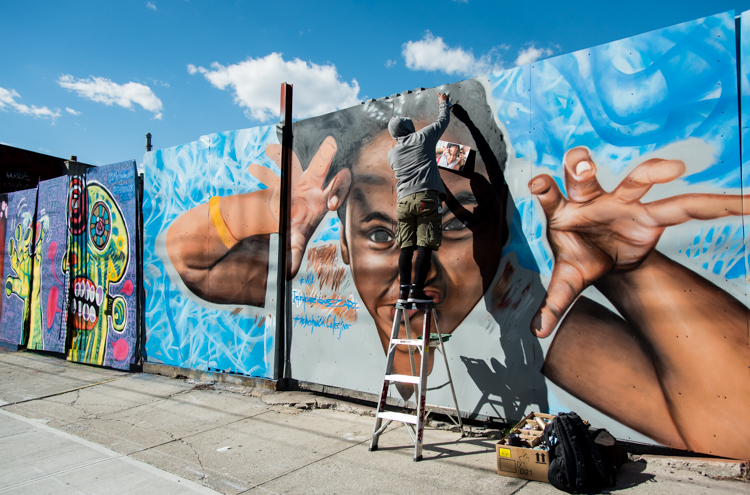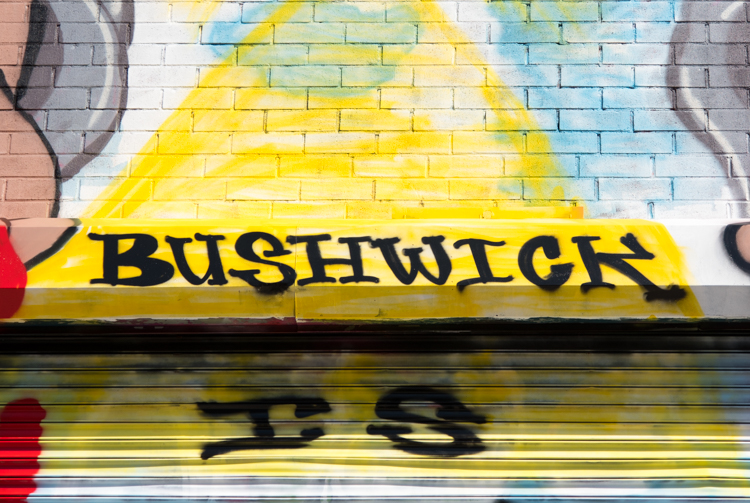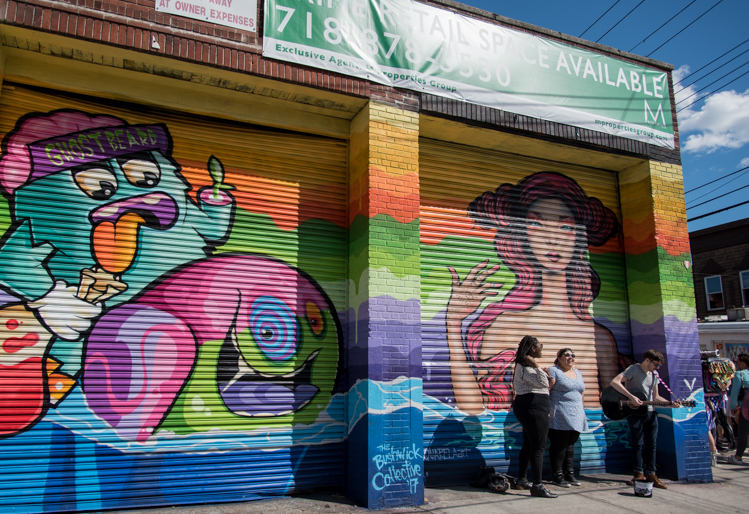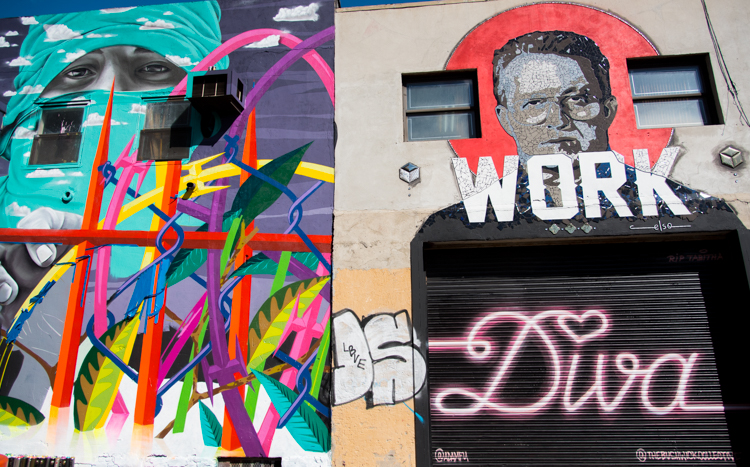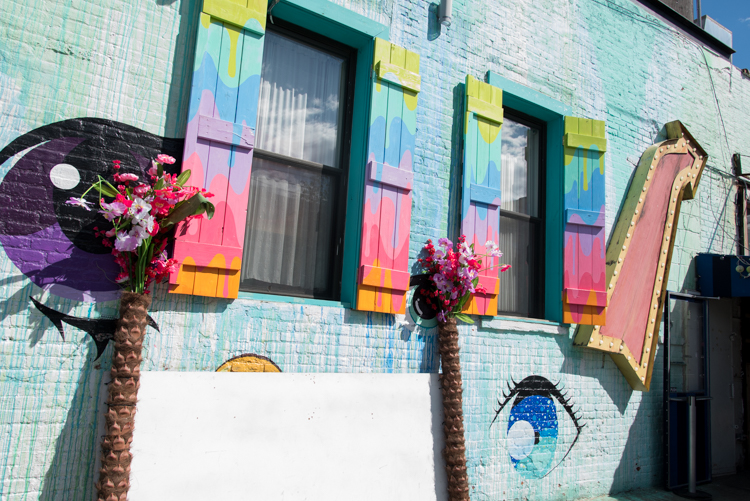 —
(Visited 328 times, 1 visits today)