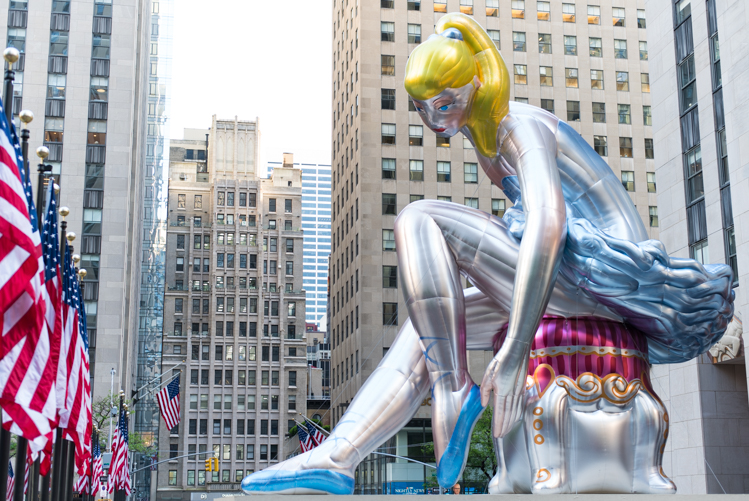 Une ballerine géante a pris place au coeur de Manhattan ce printemps à New York.  Vous en avez sans doute entendu parler.  Il s'agit de la Ballerine de Jeff Koons.   L'artiste new-yorkais est connu pour ses oeuvres métalliques, plus particulièrement ses animaux en forme de ballon.  Il me tardait d'aller rendre visite à cette jolie ballerine au Rockefeller Center.
—
A gigantic ballerina has set foot in the heart of Manhattan this Spring in New York.  I am sure you have heard about it.  I am talking about the famous Ballerina by Jeff Koons.  The NY artist is notably known for its ballon shaped animals.  I could not wait any longer to pay a visit to this ballerina at the Rockefeller Center.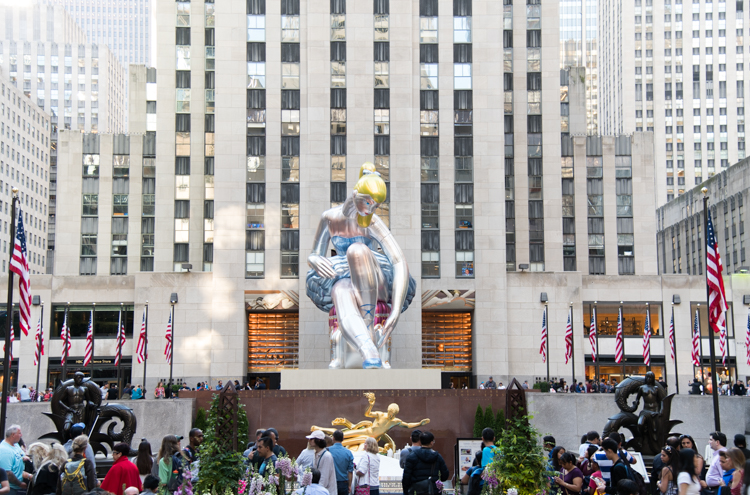 Comme vous le voyez sur ces photos, elle est magnifique et on ne pouvait faire mieux pour égayer le Rockefeller Center (elle est à la place du célèbre sapin de Noël).  Au départ, je pensais que cette oeuvre était en métal, mais c'est réellement un ballon gigantesque.  Ce qui n'enlève rien à son effet très impressionnant (encore plus en vrai que sur les photos avec près de 14 mètres de hauteur).  J'adore les oeuvres de Jeff Koons en général et je l'aime d'autant plus car c'est un artiste new-yorkais.
Bref, si vous êtes à New York, allez rendre visite à la Ballerine de Jeff Koons.  Mais dépêchez-vous, elle est en place jusqu'au 5 juillet.
—
As you can notice on the photos, it is magnificent and it is the best art piece to brighten the Rockefeller Plaza (it is set where the Christmas Tree is).  At first, I was excepting metal and not a ballon, literally.  But indeed it is a huge inflatable ballon at 45 feet high.  I love Jeff Koons' work.  And even more because he is a New Yorker.
If you are in Manhattan at the moment, go see Jeff Koons' Ballerina. You better hurry though as the dancer is on display until July 5th.
xx Jennie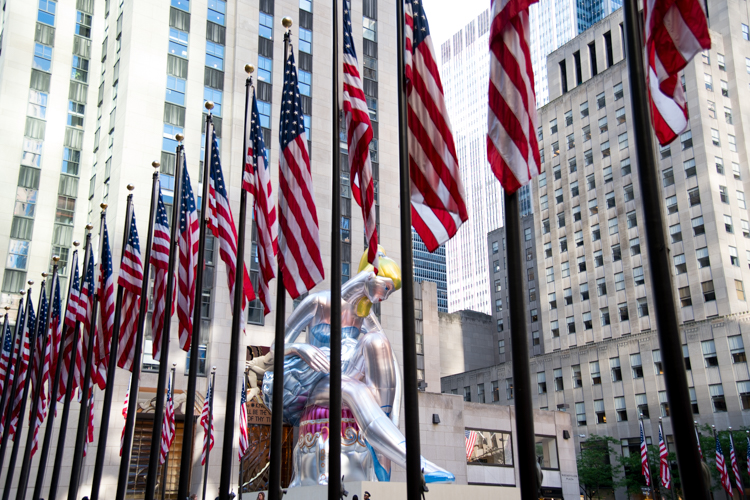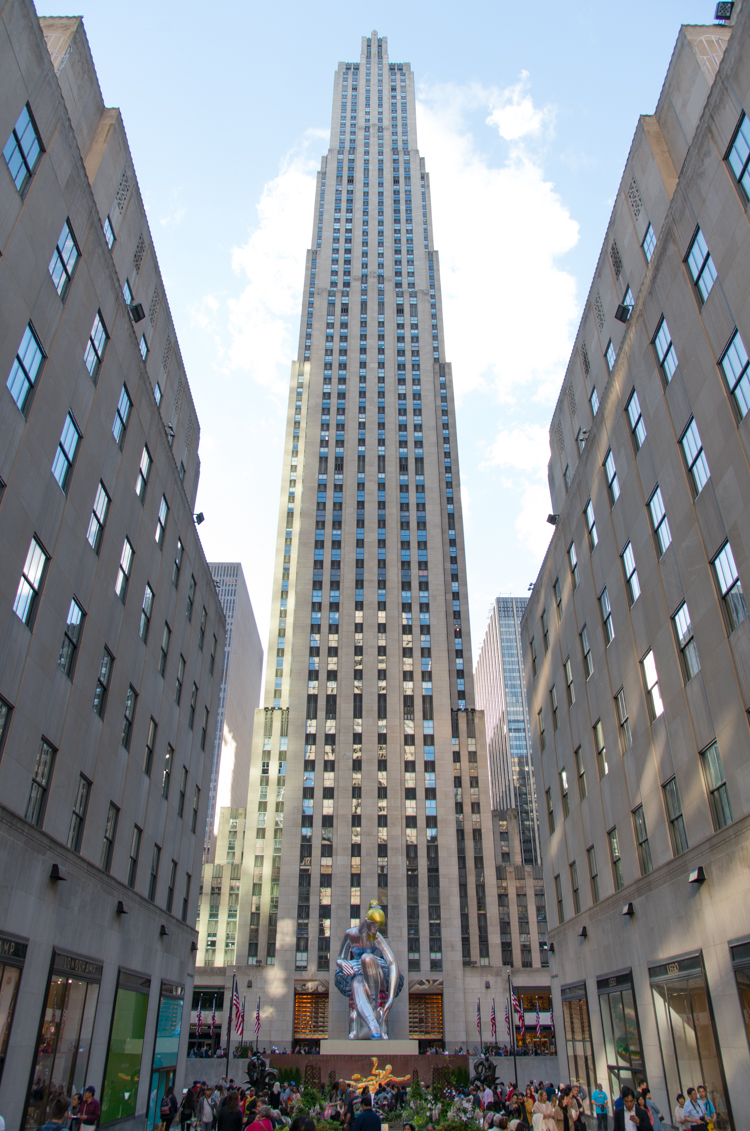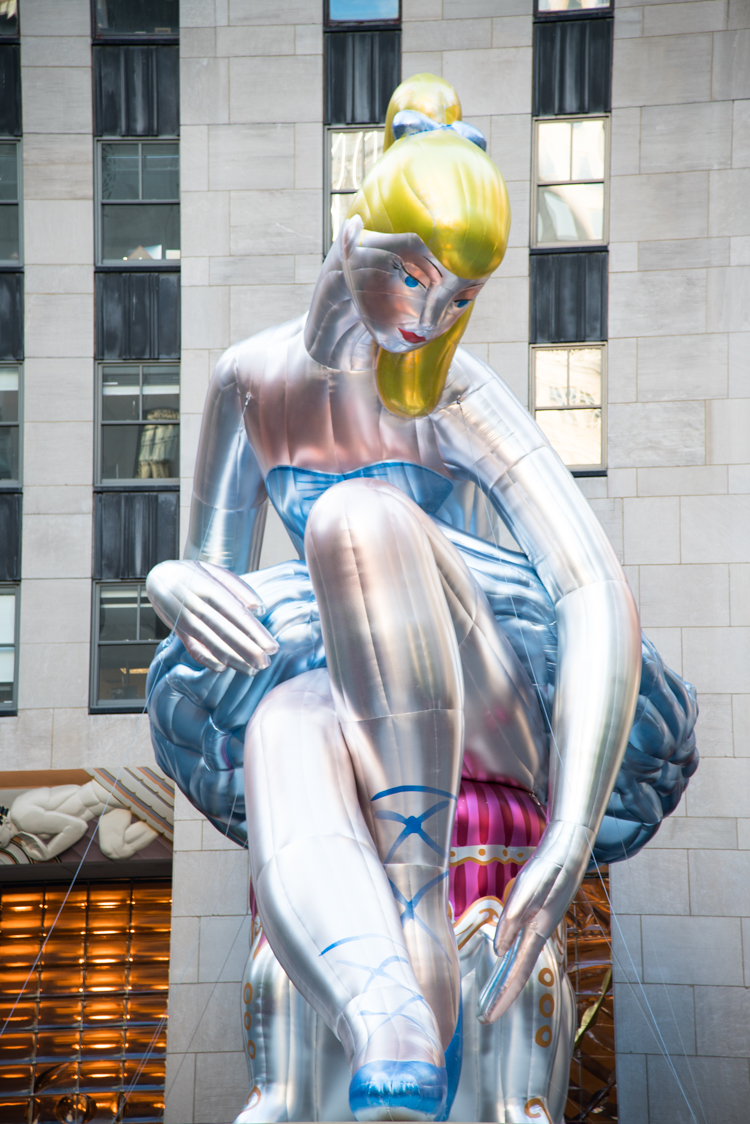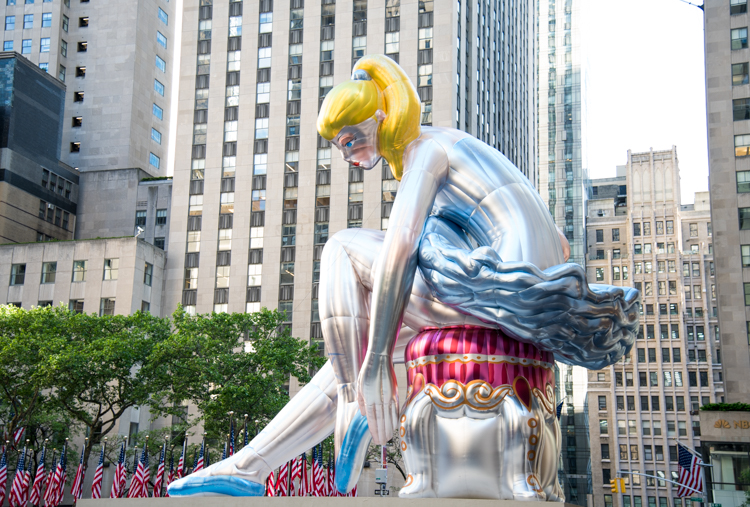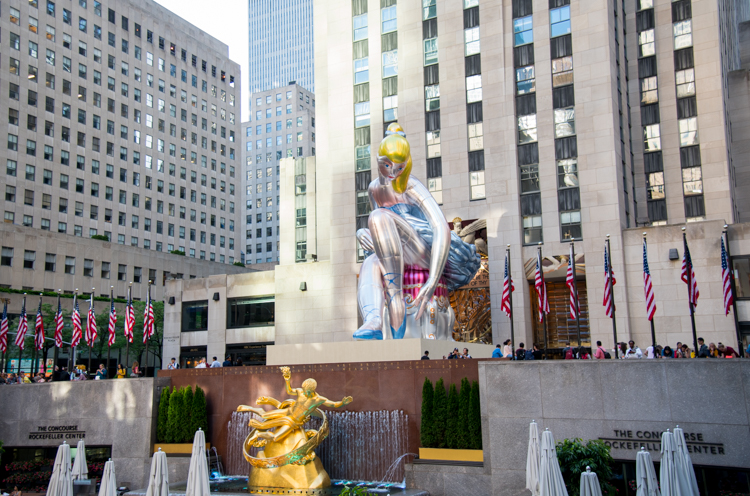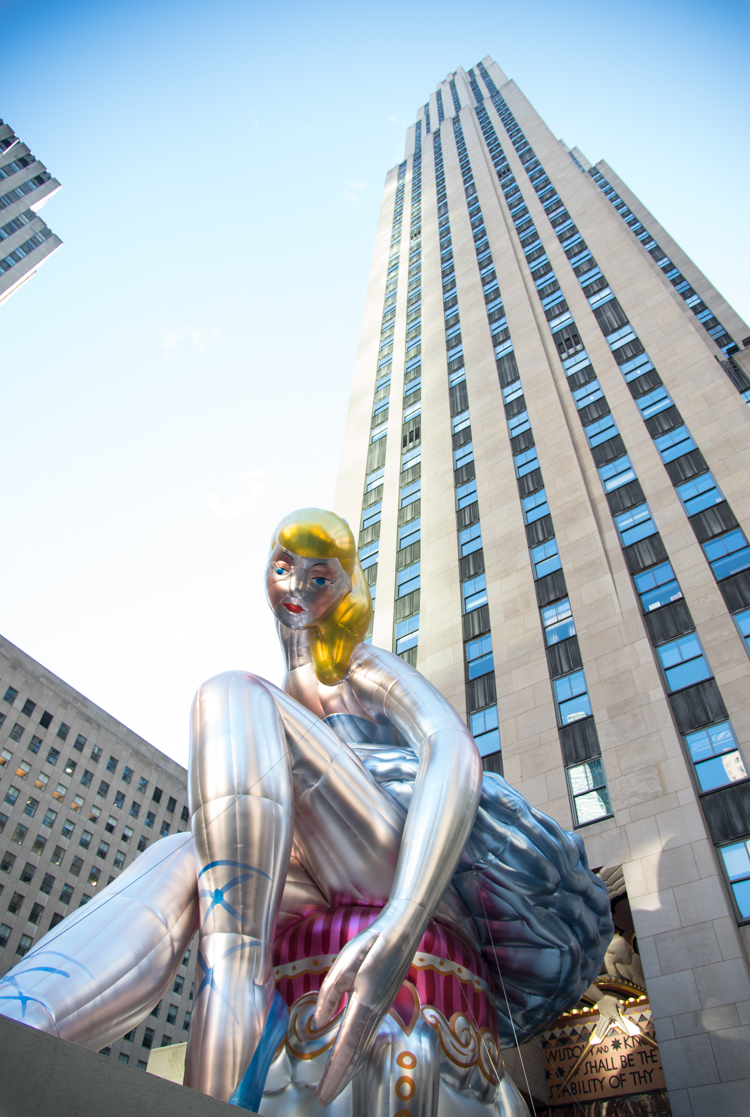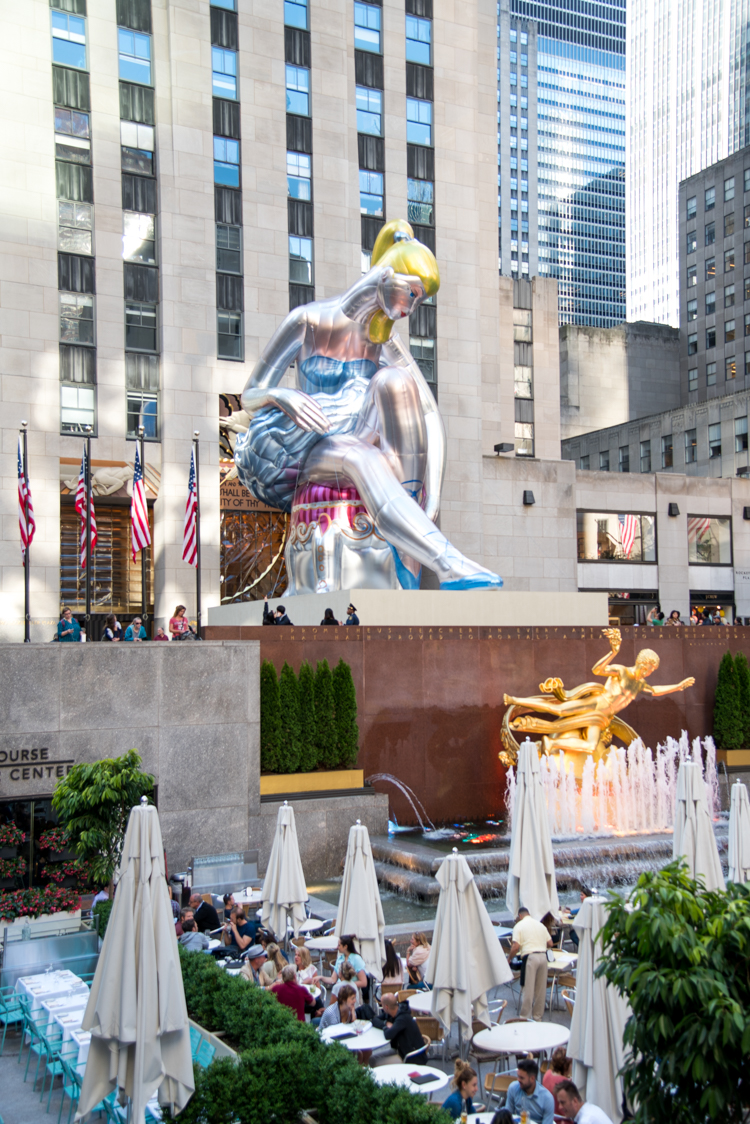 —
(Visited 341 times, 1 visits today)