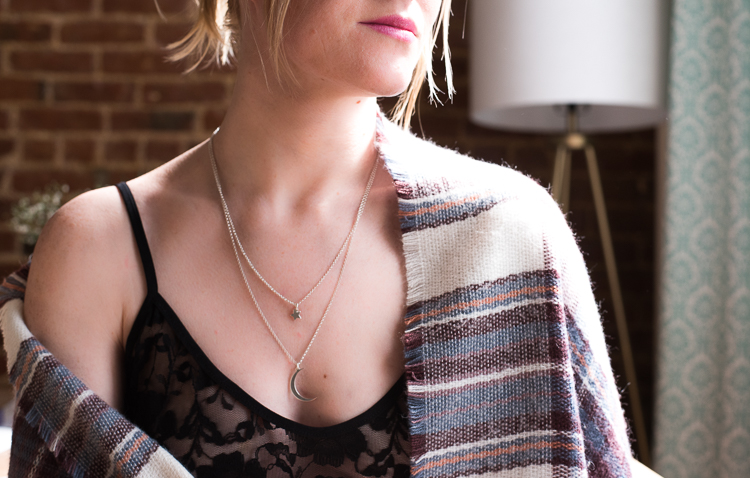 Je ne vous parle pas souvent accessoire ici.  Et pourtant, je ne peux jamais sortir sans mes bijoux (ni parfum).  Je n'ai pas une énorme collection.  Dès que je trouve une pièce que j'affectionne, je la porte en répétition.  J'aime les bijoux discrets pour terminer un look.  Mais surtout, j'aime que chaque pièce symbolise une histoire ou un moment de vie. Et je n'ai pas échapper à la règle lors de mon partenariat avec oNecklace France.
—
I don't tell you enough about my love for accessories here.  And to be honest, I can never leave the house without wearing my jewelry (and perfume).  I don't have a very extensive collection.  Every time I find a piece I like, I wear it on repeat.  I am really into thin discreet jewels to finish a look.  But more than anything, I enjoy wearing pieces that symbolize a part of my story, a moment in my life.  When oNecklace France offered to partner together, I picked meaningful pieces.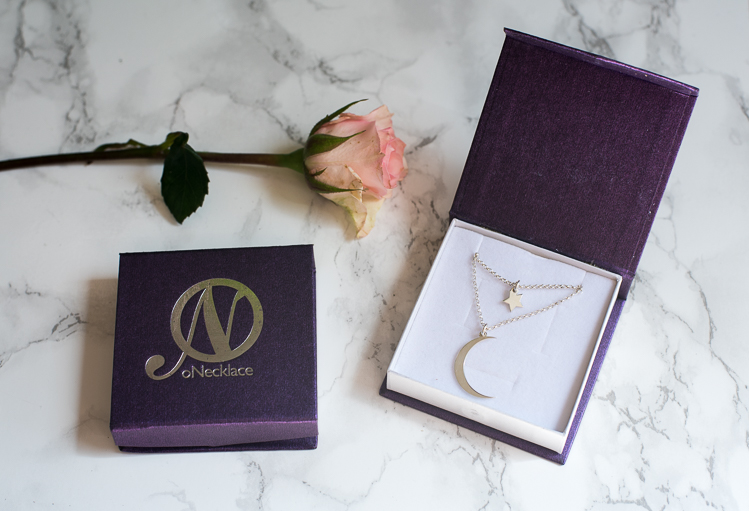 Quand oNecklace m'a proposé de découvrir leurs bijoux, j'ai eu plaisir à choisir des pièces que je pourrai porter à l'infini.  J'ai adoré l'idée de personnaliser un collier.  Je ne peux bien entendu me séparer d'Harrison, ni rester trop longtemps loin de lui.  C'est également le cas de New York, mais vu que je suis ici à 99.6% du temps…  J'avais envie de pouvoir porter ces colliers ensemble et séparément.  Le sautoir lune et étoile est parfait pour habiller un décolleté.
Sur le site d'oNecklace France, il y a l'embarras du choix à des prix très abordables.  Les bijoux sont personnalisables avec une inscription.  Vous pouvez également choisir la longueur des pièces.  Si vous aussi avez envie de craquer, j'ai le plaisir de vous offrir -10% avec le code "MBAC10″sur oNecklace.com/fr.  La livraison est gratuite et disponible à l'international.  Et si vous craquez, je vous absolument voir vos photos!
—
I love necklaces and I don't think I have enough of them.  You know by now how I cannot live without Harrison by my side.  New York as well, but I am in the city 99.6% of the time…  I wanted to be able to layer the necklaces and wear them separately as well.  The long moon and star necklace is perfect to wear with a plunged neckline. 
The oNecklace website is full of piece to choose from. You can customize pieces and have them engraved, you can also choose the length of the necklace you'd like.  The great news if that they are very affordable and they deliver free of charge worldwide.  And to stay on the good news, you can use my code "MBAC10" to get 10% off on your order.  The code works if you order on their French website: www.onecklace.com/fr/ .  If you do order, I would love to see your photos!
xx Jennie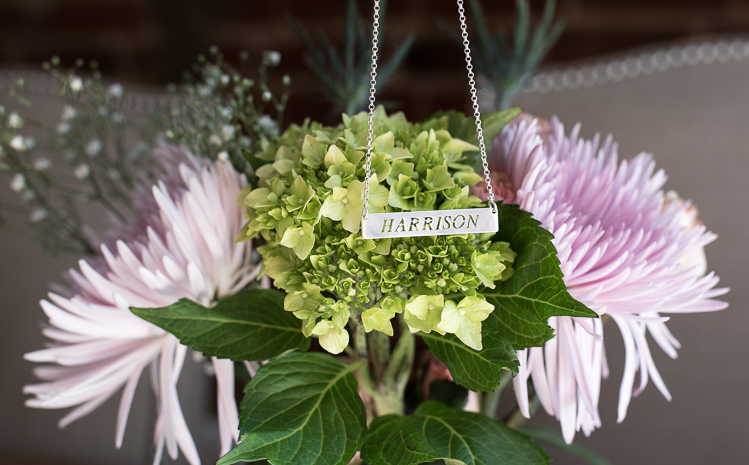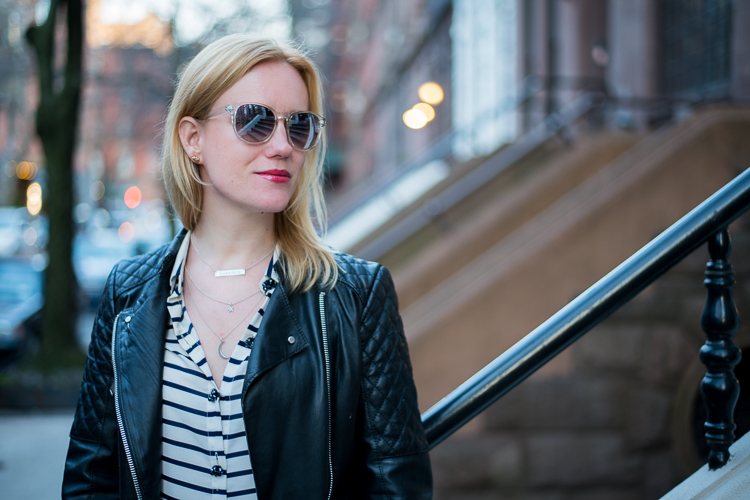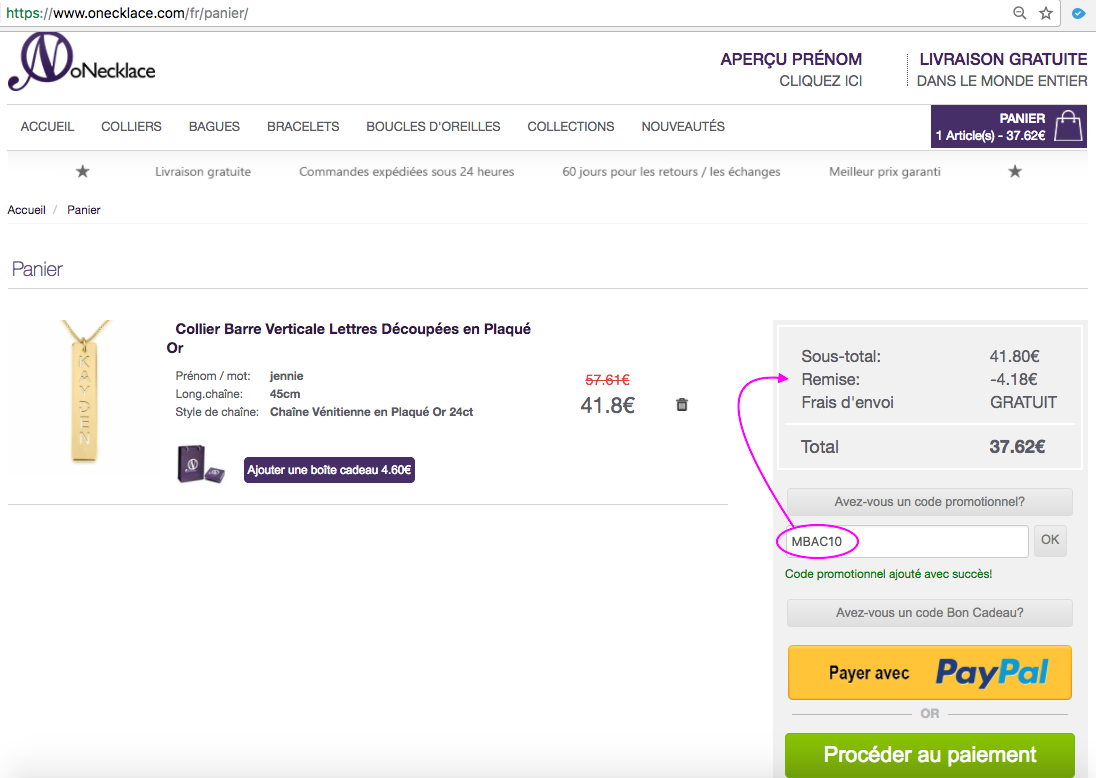 —
(Visited 396 times, 1 visits today)