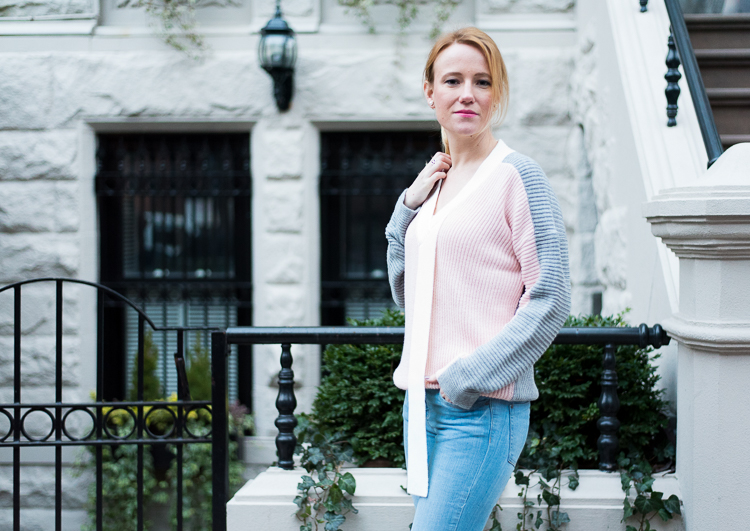 Avec un hiver plutôt doux à New York cette année, j'ai pu ressortir les escarpins et même laisser le manteau au placard le temps d'une promenade dominicale.  Vous l'avez compris depuis le temps : j'aime les vêtements comfortables à porter.  Et j'ai aussi la folie des gros pulls d'hiver tout doux.  Je vous ai présenté ce pull déjà dans une vidéo (ici).  Comme vous le voyez, je me fais toujours un plaisir à le porter et bonne nouvelle : il est en solde!
—
With a pretty warm Winter in New York this year, I get to wear my pumps and even take my coat off some days.  You probably have noticed how I am always going for easy comfortable outfits.  And you might also know my love for oversized sweaters.  I introduced this sweater in one of my videos a while ago (here) and I am still wearing it. Good news: it's on sale right now!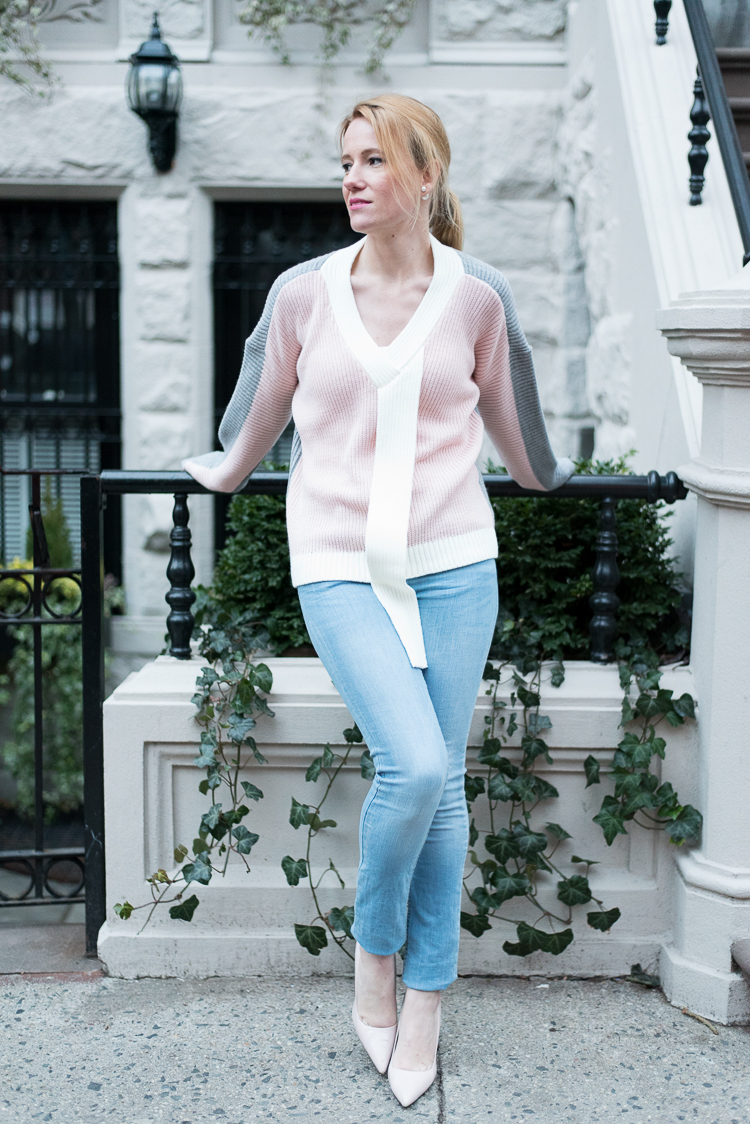 Ce look a été shooté très spontanément et en fin de journée il y a quelques semaines.  J'ai beau essayé de faire des efforts et de tenter de le laisser au placard, le jeans est toujours autant présent dans ma vie.  Mais d'habitude aux couleurs sombres, j'ai cette fois-ci craqué pour une teinte plus claire.  Je vous propose encore un look simple qui se marie aussi bien avec une paire d'escarpins pour aller bruncher avec les copines, qu'avec une paire de baskets pour aller faire ses courses.
Qu'en pensez-vous?  On en parle de mon obsession pour le rose pastel?
—
I shot this look so spontaneously at the end of a day a few weeks ago.  I try my best to vary but jeans always find their way to be part of most of my outfits.  This time tough, I opted for a brighter tint (A for effort).  Here is a simple look that I love to wear with high heels on my way to brunch with my girlfriends.  Or I like to dress it down with a pair of sneakers for some grocery shopping.
What do you think of this look?  Should we talk about my growing pink pastel obsession?
xx Jennie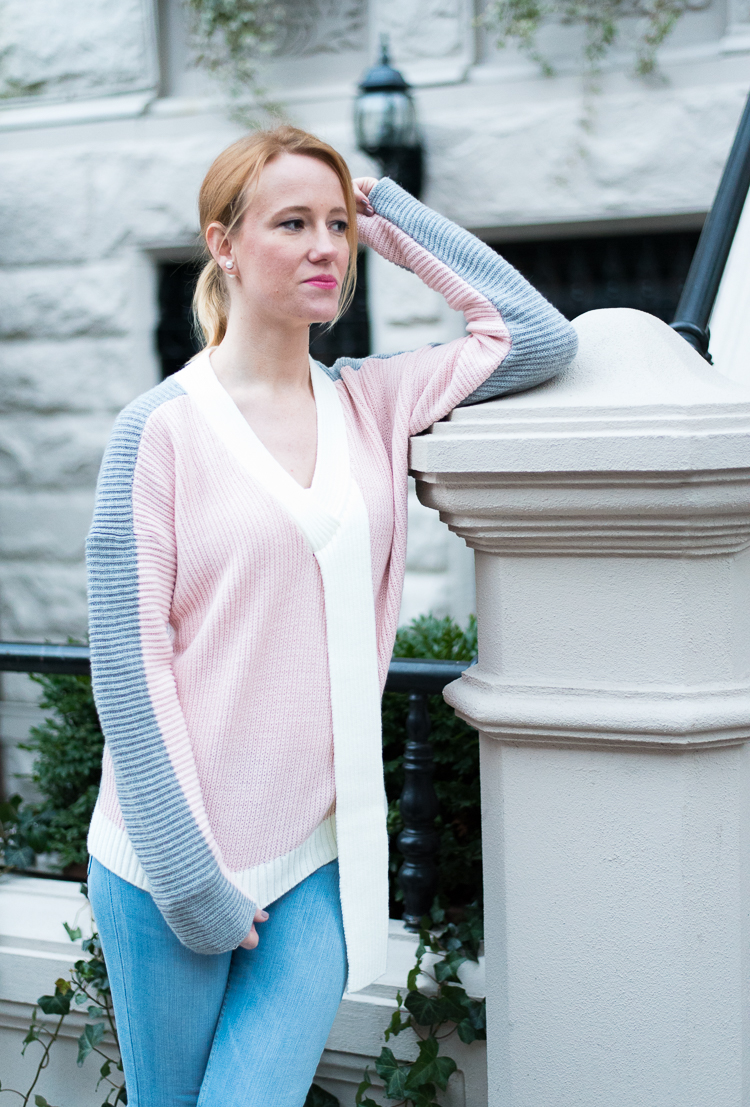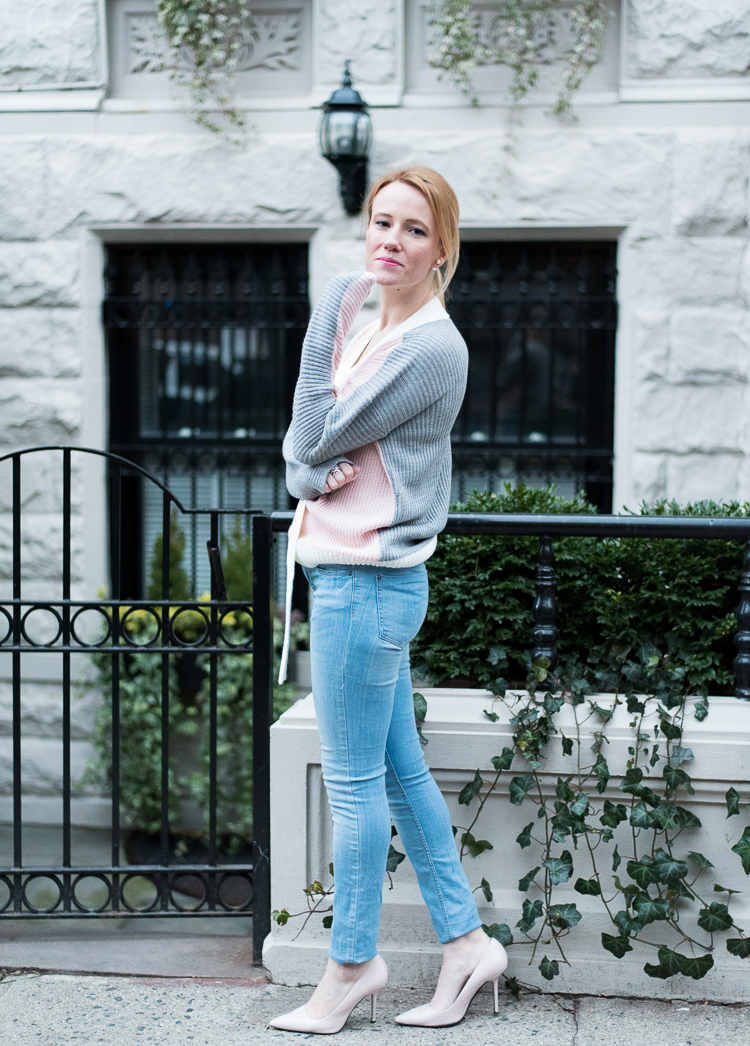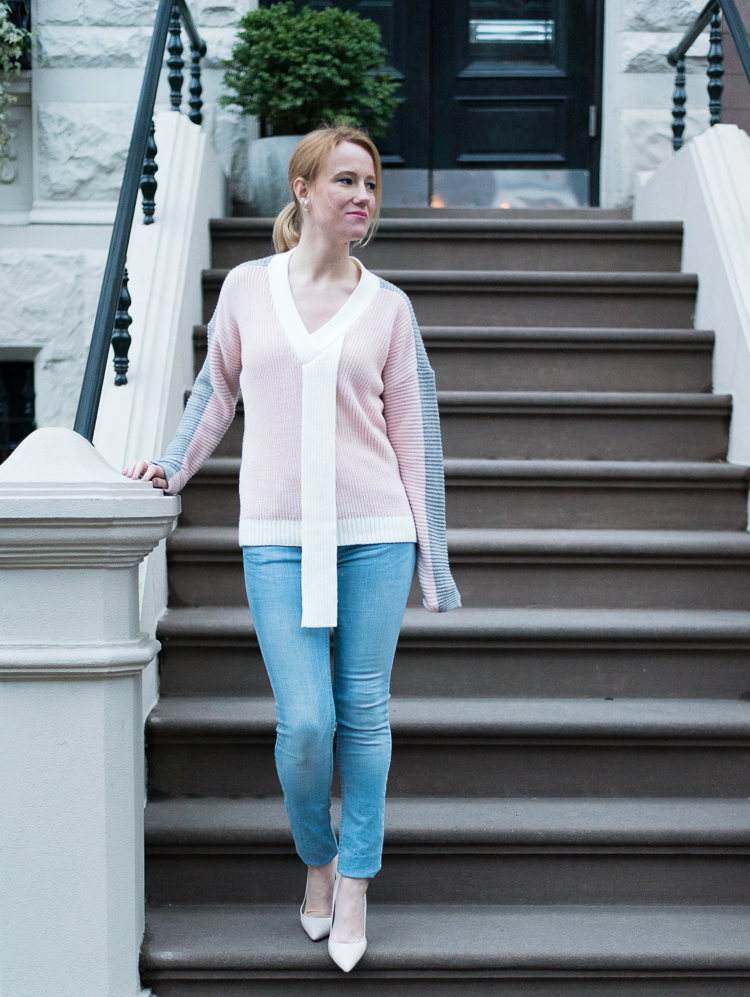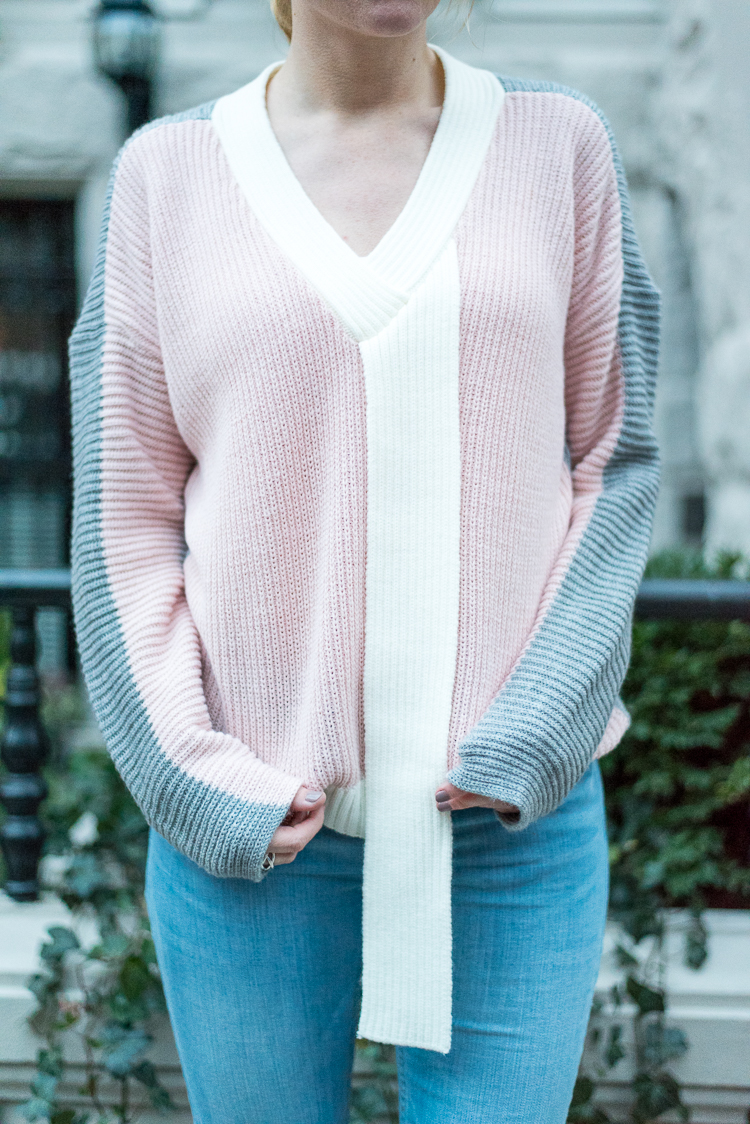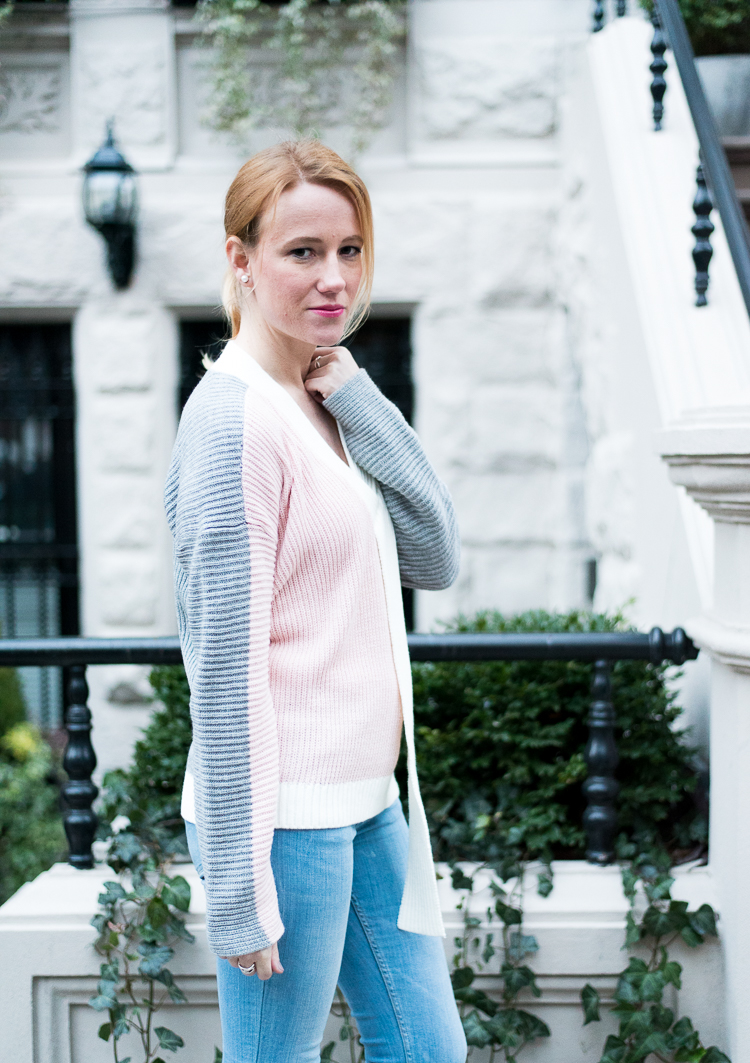 Sweater (on sale now) / Jeans (also like this one) / Pumps (old, similar) / Earrings / Lipstick / Eyeliner
—
(Visited 220 times, 1 visits today)