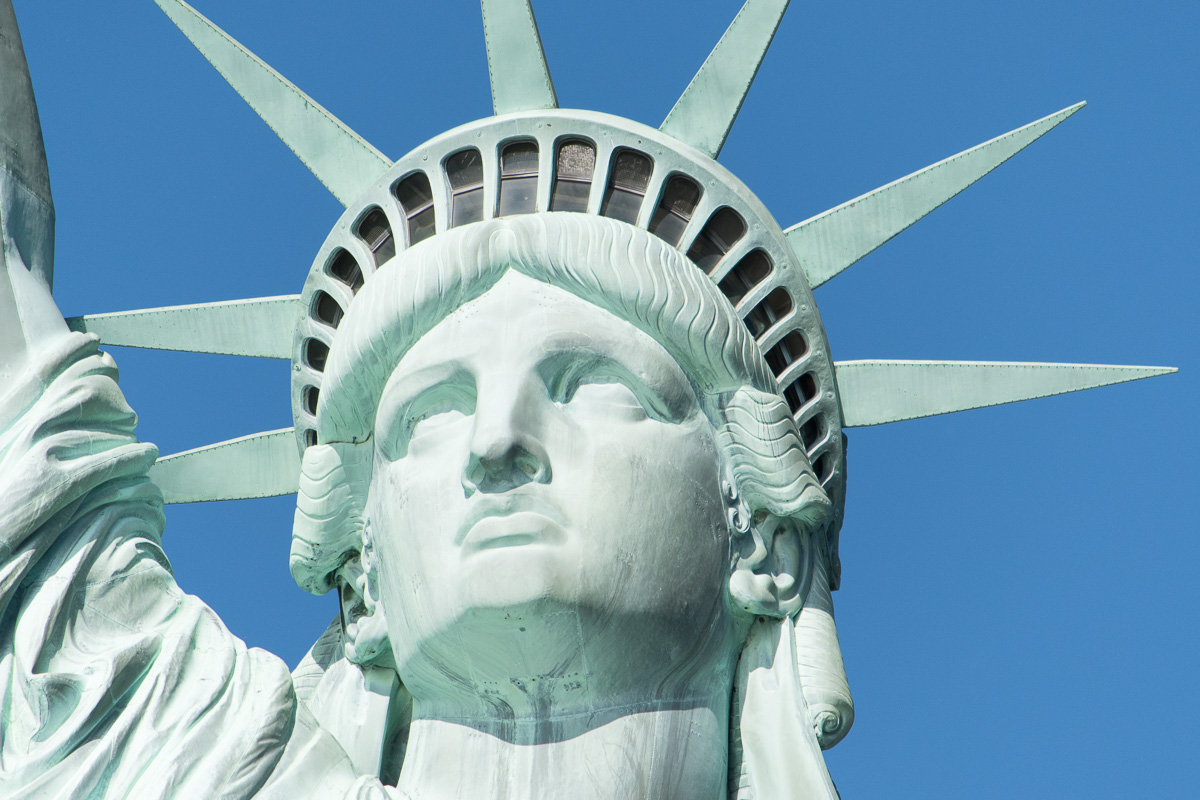 Un séjour à New York ne serait être complet sans la visite sur l'île de la Statue de la Liberté et d'Ellis Island. Que l'on souhaite en savoir plus sur le commencement de New York et ses premières vagues d'immigration ou simplement visiter ces emblèmes de l'histoire américaine, impossible de faire l'impasse sur cette visite. Vous pouvez également profiter d'une vue imprenable de Lower Manhattan jusqu'à Midtown.
La visite d'Ellis Island et de Liberty Island est payante.  Vous pouvez simplement acheter le tour pour la journée.  Mais si vous visitez New York pour plusieurs jours, il y a des chances que vous souhaitez voir d'autres attractions. Il est donc préférable d'opter pour l'achat d'un pass, comme par exemple: le Big Bus Tours ici, le New York Pass ici, ou le New York City Pass ici.
—
Visiting New York would not be complete without going to Liberty Island and Ellis Island.  Whether you'd like to learn more about the History of New York and its first immigration of waves, or just enjoy the views of these iconic places, it won't disappoint.  From there, you can enjoy views from Lower Manhattan up to Midtown.
There is an entrance fee to visit both islands.  You can visit both of them and it includes the ferry rides.  However, if you are visiting New York for a few days, I recommend saving money by buying one of the attraction passes such as the Big Bus Tours ici, the New York Pass ici, or the New York City Pass ici.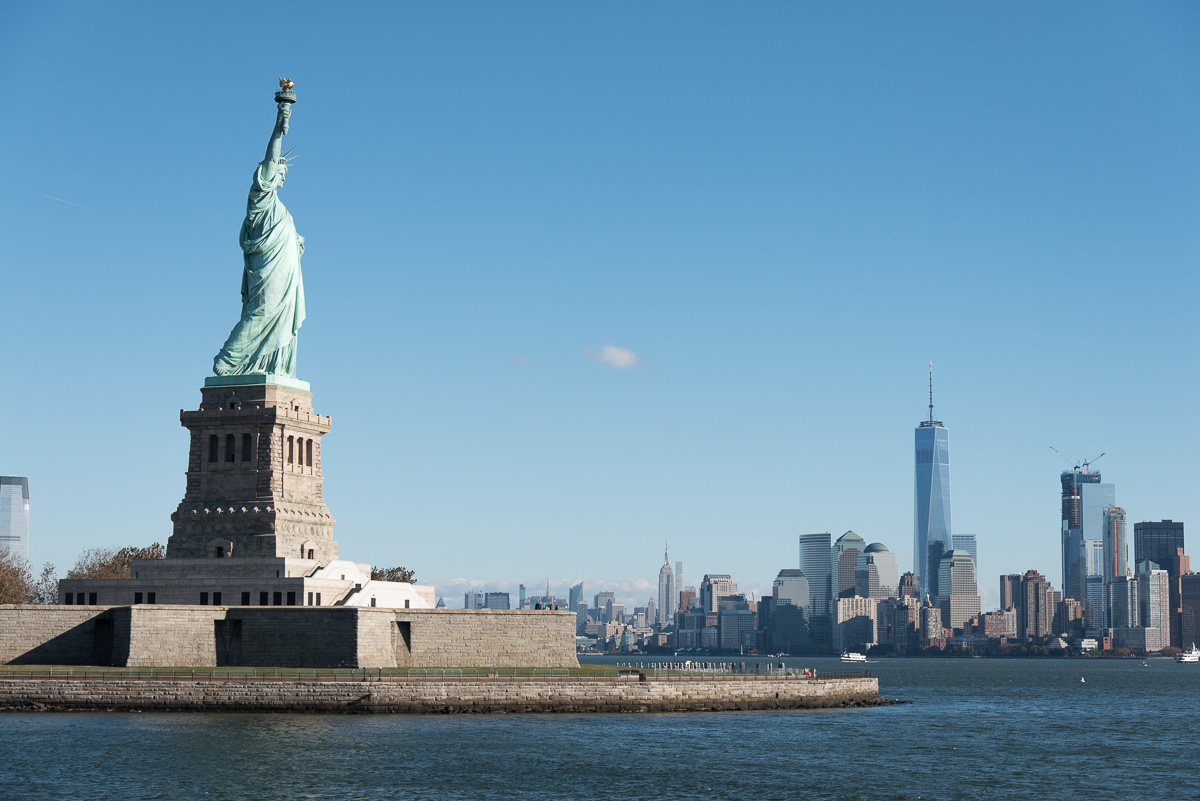 Je vous recommande de commencer cette visite le plus tôt possible dans la journée pour éviter la foule. Même si la visite de l'île de la Statue de la Liberté et d'Ellis Island est estimée à 3h, en période touristique il faut prévoir beaucoup plus.
Depuis Battery Park pour prendre le ferry, la traversée de la baie est magnifique.  Pour le moment, je ne suis jamais entrée ni montée à l'intérieur de la Statue. (Challenge de cette année, vidéo ci-dessous ;)).  Cependant, s'arrêter sur Liberty Island, pour y faire le tour en vaut la peine et les photos sont magnifiques.  Ma dernière visite remonte à novembre dernier avec Viviane du blog We Love New York.  Les couleurs d'automne étaient splendides.
Si vous souhaitez entrer dans le pied de la statue ou monter dans la couronne, vous pouvez réserver en ligne sur le site officiel.  Il faut compter $28.50 pour le billet Statue, Couronne et Ellis Island.
—
I advise you to begin this day as early as possible to avoid the crowds and make sure you have enough time to see everything.  During peak seasons, the waiting time to take the boats can be a nightmare.  Even though they estimate the total visit of 3 hours, I can assure you it will be longer.
You will take the ferry from Battery Park and the ride is wonderful.  As of now, I only visited Liberty Island but never went inside the Statue of Liberty nor walked up to its  crown (one of this year's challenge).  The last time I was there last November was with my dear French friend Viviane from the blog We Love New York.  Let me tell you that the Fall colors on the trees were gorgeous.
If you'd like to purchase only a ticket for Liberty and Ellis Islands, you can book it online for $25.50.  If you'd like to include the visit of the crown, it will cost $28.50.  Make sure to reserve your spot online.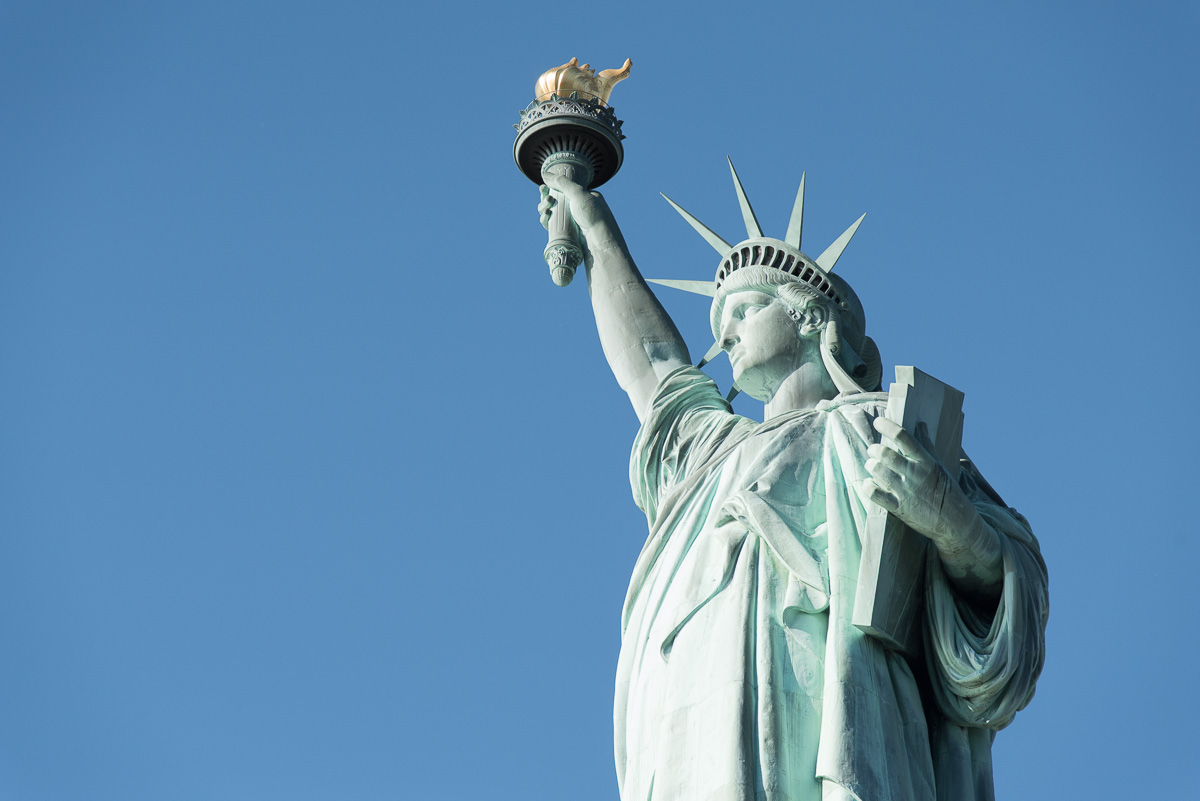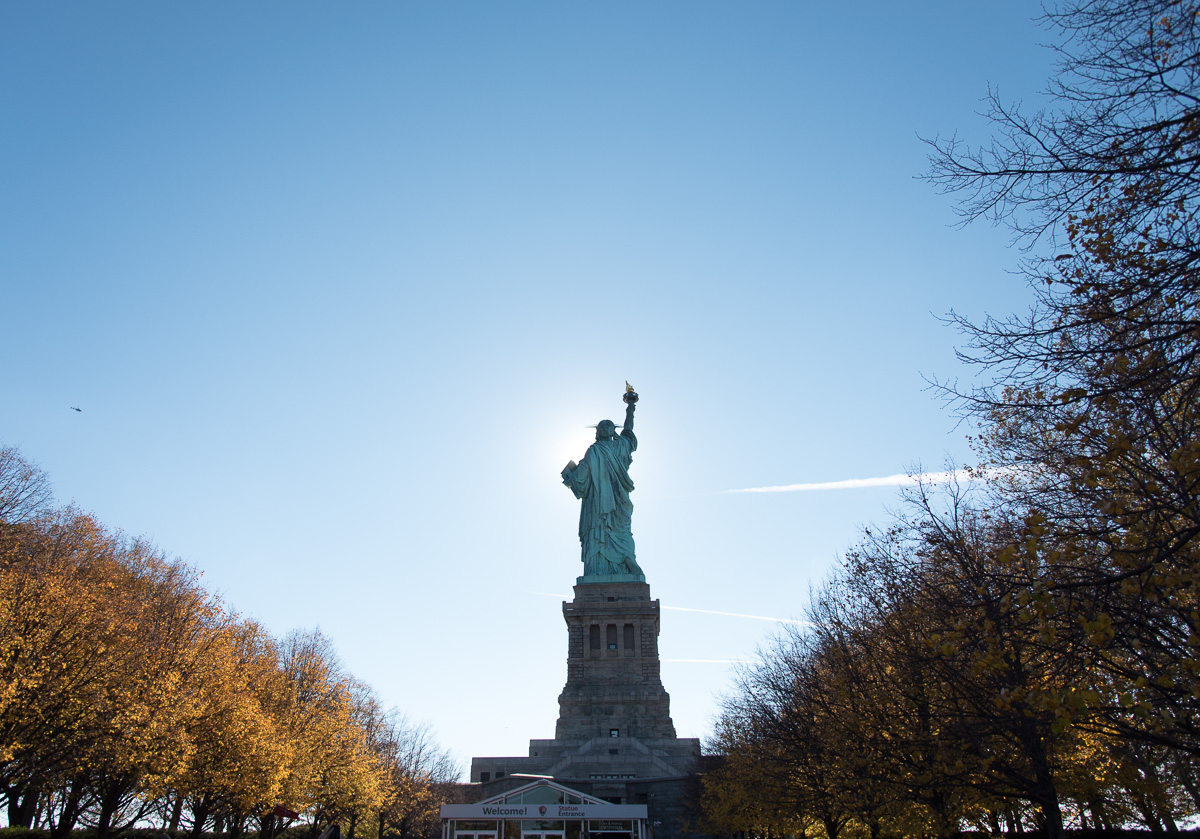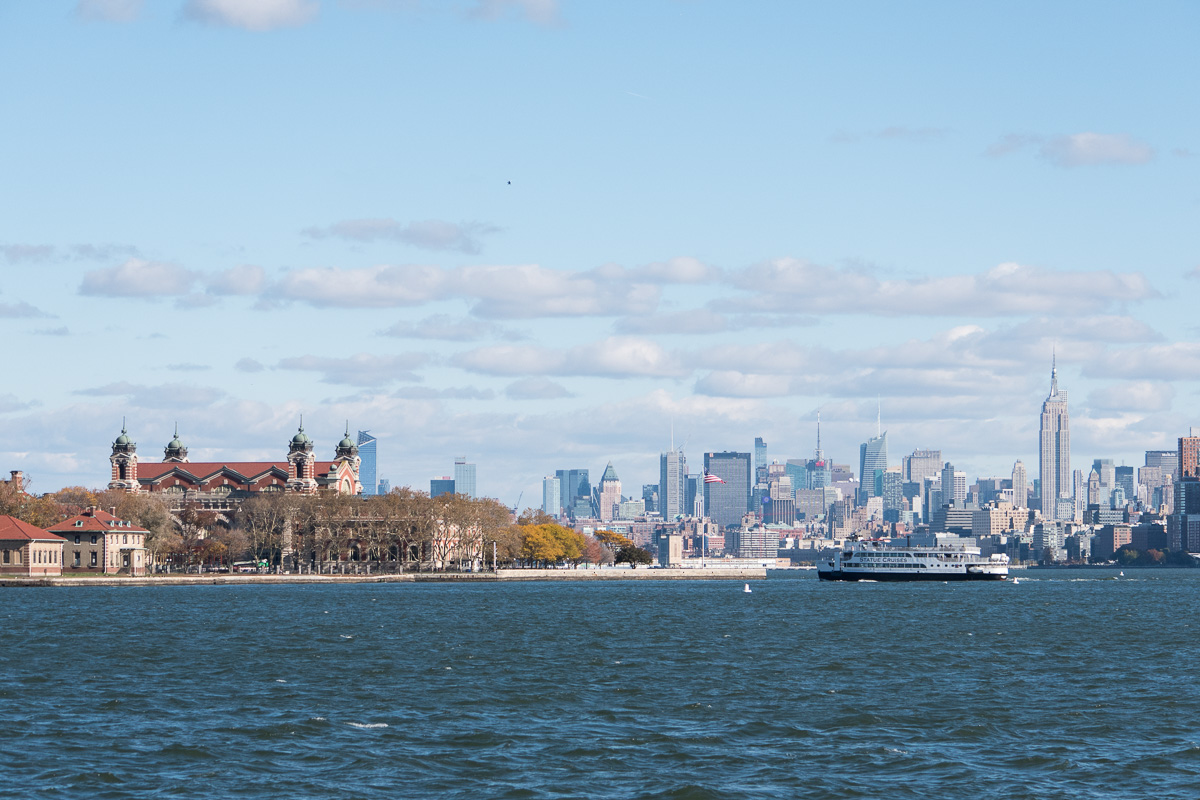 Aller à Ellis Island est une des activités que j'adore quand j'ai la visite de la famille ou d'amis à New York.  Si vous me suivez ici depuis quelques temps, vous connaissez mon penchant pour l'Histoire de New York.  D'ailleurs, si vous aimez la lecture, je ne peux que vous recommander le livre New York, d'Edward Rutherford.
La visite d'Ellis Island nous plonge instantanément dans le processus d'immigration à travers les décennies.  Que ce soit par le hall d'arrivée des immigrants, des dortoirs, de la grande salle de registre, ou alors par tous les documents, rapports médicaux, cartes d'inspection, passeports…  Ce musée enrichissant et aussi émouvant nous plonge dans l'histoire des immigrants venus à la quête de l'American Dream.  Prenez le temps de vous aventurer et de lire les notes.  Je sais que je regrette ne jamais avoir assez de temps pour tout voir.
—-
Ellis Island is one of my favorite touristic activities to do in New York.  Every time family or friends come to visit, I love to take the opportunity to go with them.  If you read this blog for a little while now, you know how much I love learning more about the History of New York.  I can only recommend you to read the book New York from Edward Rutherford.
Visiting Ellis Island immerses its visitors into the US immigration process through the years.  Whether you are entering the arrival hall, the dormitory rooms, the breathtaking Registry Room, the Hearing room or reading the past medical reports, inspection cards or old passports…  This museum is incredibly filled with details and true stories.  I always get a little bit emotional learning about all the immigrants and their hopes of living the American Dream.  Take your time and enjoy the visit.  I know I always feel like I don't have enough time to discover everything.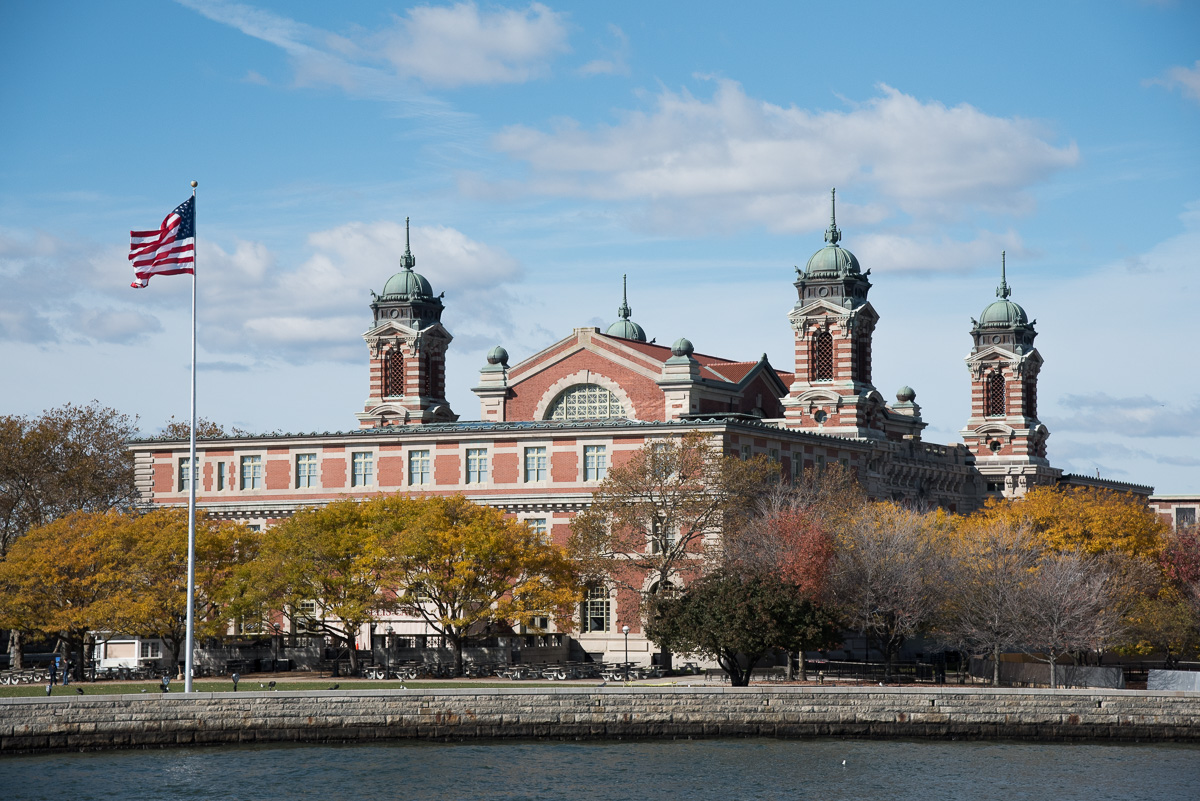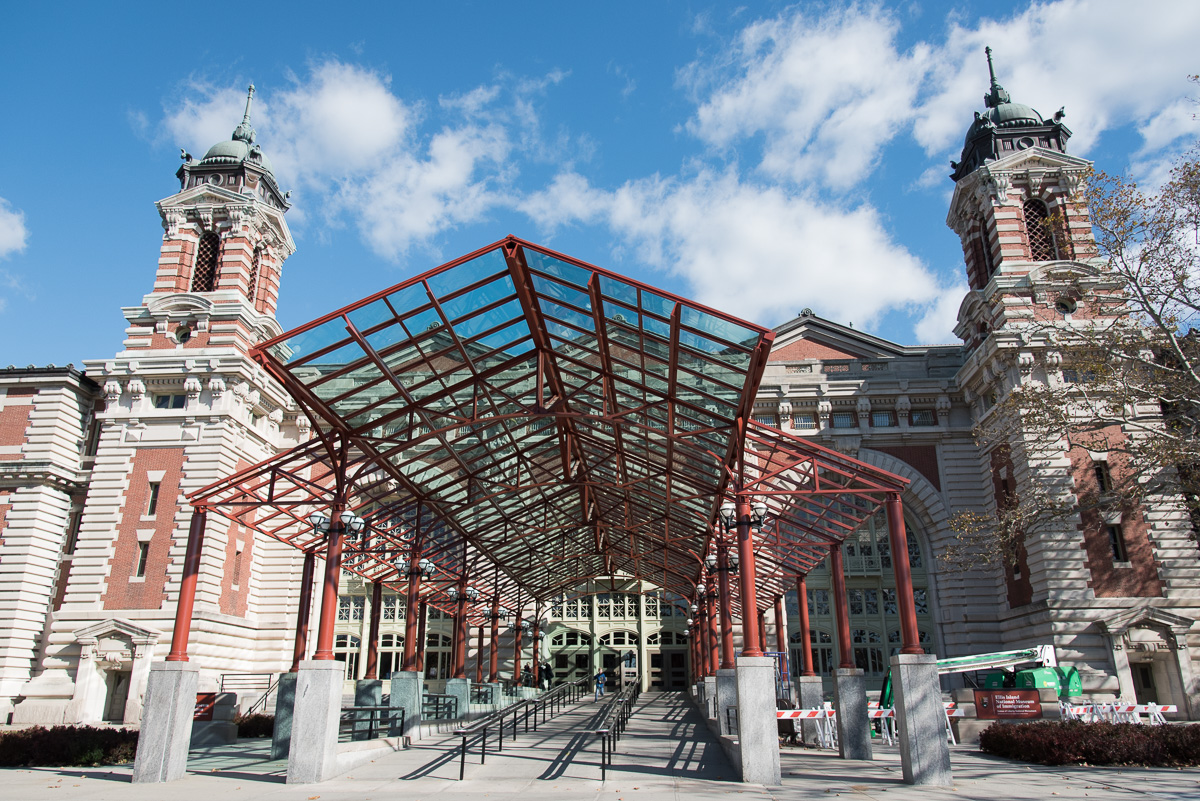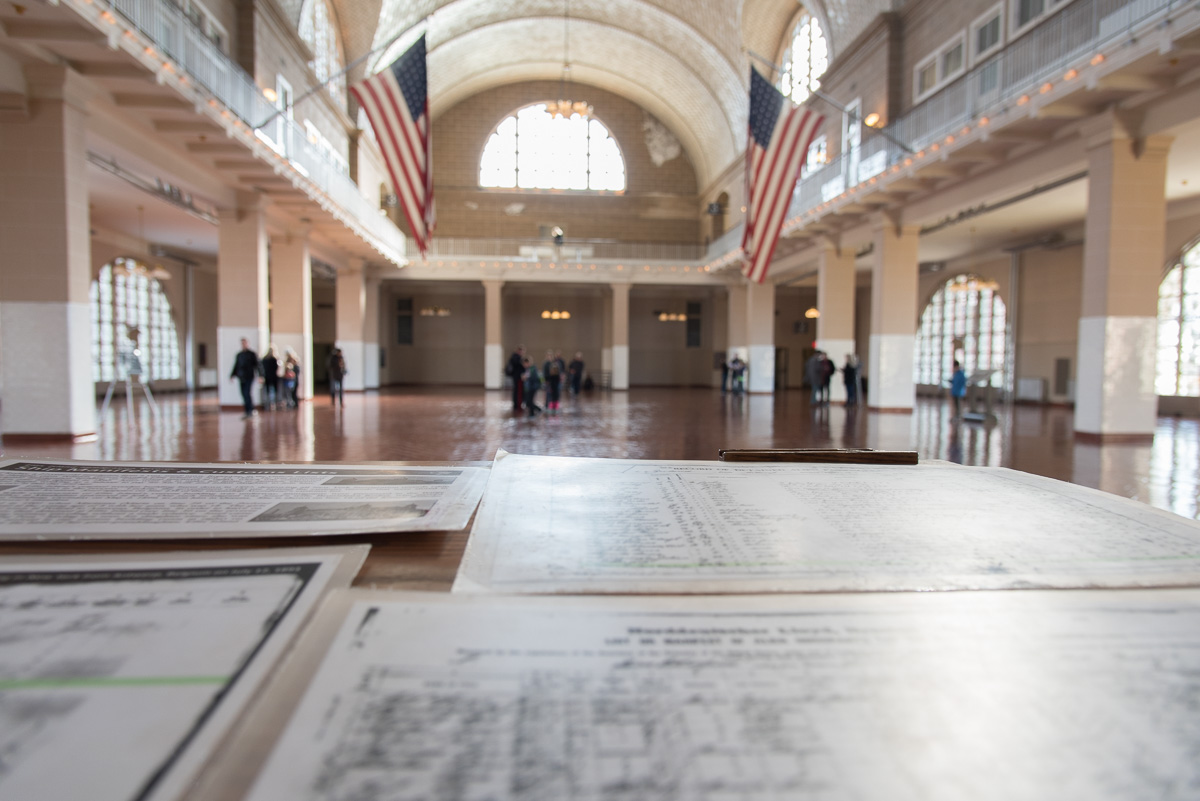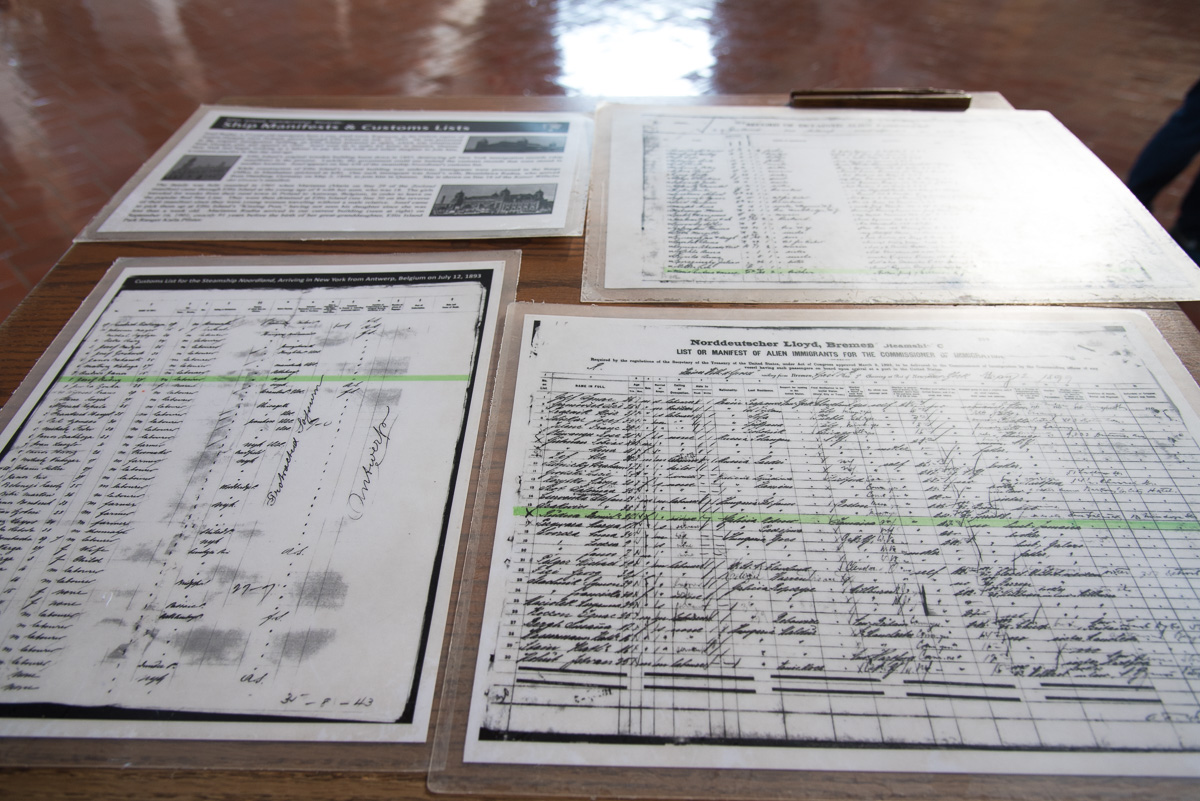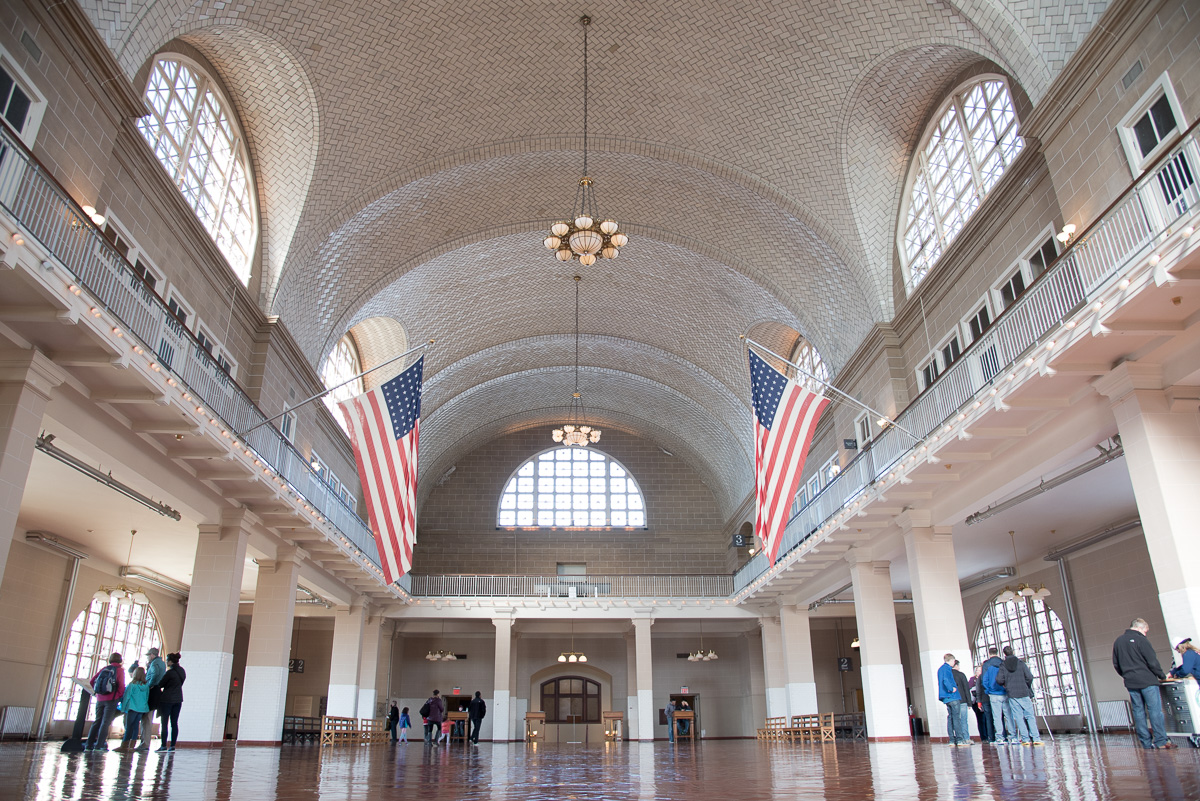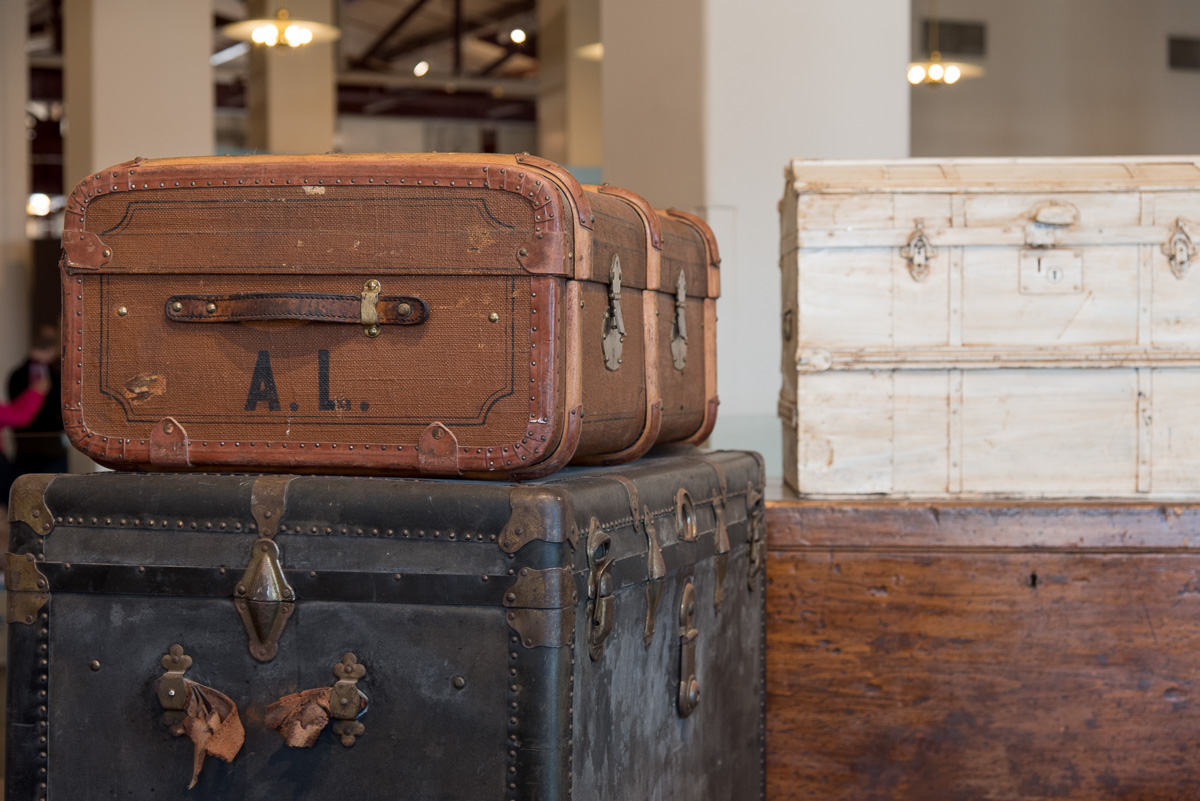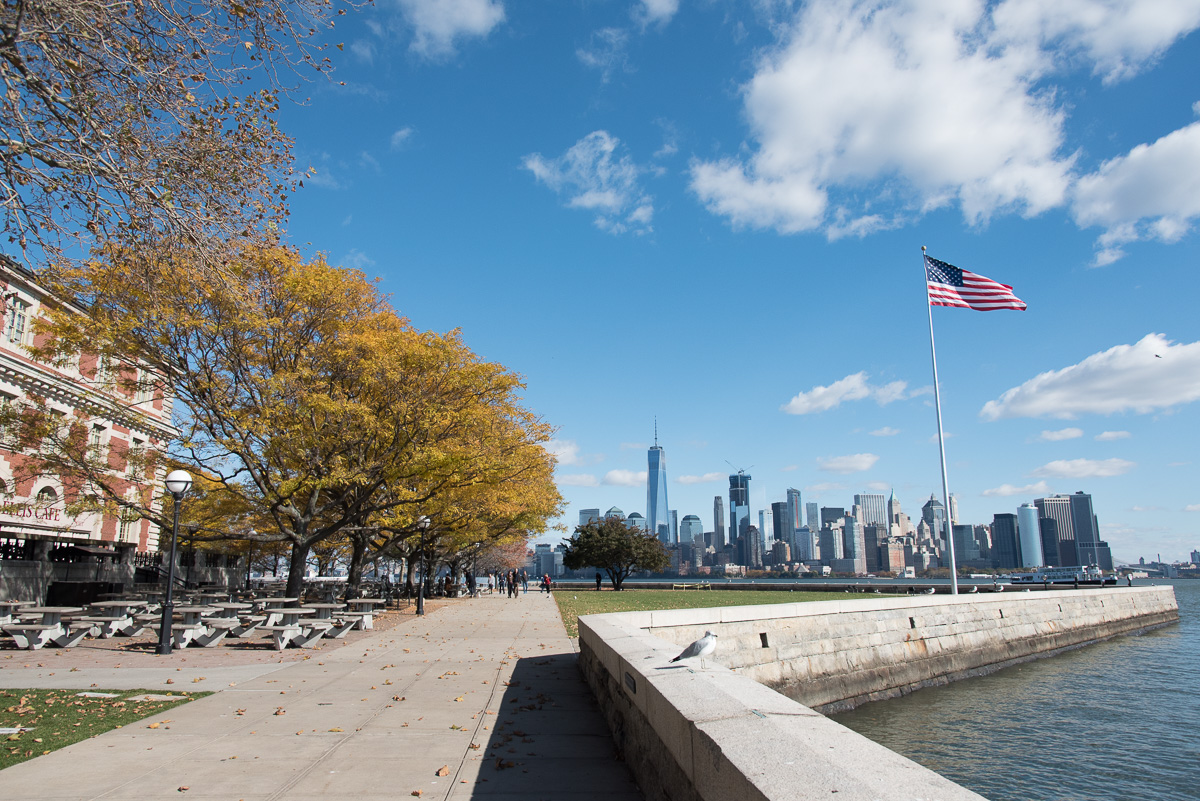 Voilà pour cette visite qui pour moi vaut largement la peine d'y prévoir la journée.  Et pourquoi pas penser à prendre votre déjeuner pour un petit picnic et profiter d'une vue grandiose?  Ce qui est sûre, c'est que j'ai hâte d'y retourner.
Encore une fois, si vous visitez plusieurs attractions lors de votre séjour à New York, je vous recommande l'achat d'un Pass comme: le Big Bus Tours ici, le New York Pass ici, ou le New York City Pass ici.
Avez-vous déjà visité Liberty et Ellis Islands?  Êtes-vous déjà monté dans la couronne?  Dites-moi vos impressions et / ou souhaits en commentaire ci-dessous.
—
So that's it for the visit and I hope you enjoyed these few photos.  I frankly believe you should think about taking the day for the visit.  And why not pack your lunch box and improvise a picnic with a view?  I know that I can't wait to go back.
Once again if you are visiting New York, I recommend buying a Pass with several NYC attractions like: the Big Bus Tours ici, the New York Pass ici, ou the New York City Pass ici.
Have you ever been to Ellis and Liberty Islands?  Maybe you have also visited the top of the Statue?  Let me know your thoughts in the comment section below.
xx Jennie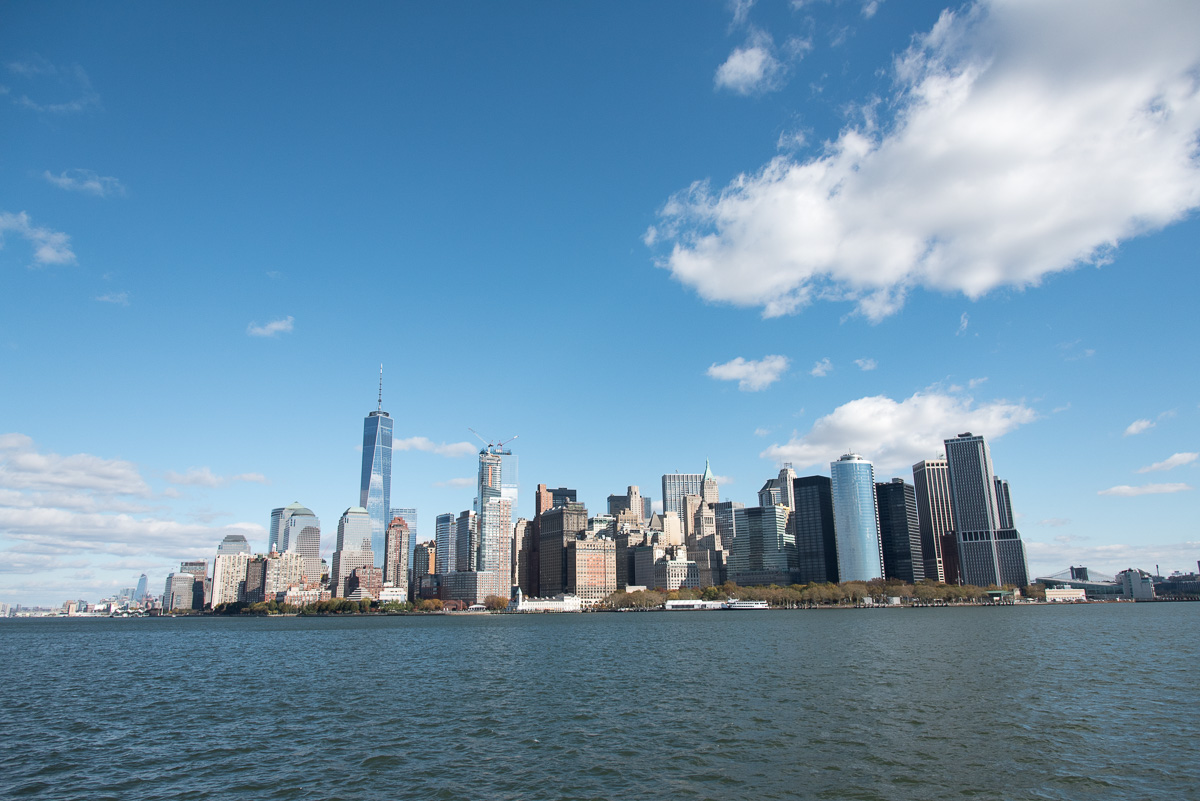 Si ce n'est pas déjà fait, je vous invite à regarder ma dernière vidéo sur mes challenges de 2017 à New York.
—
(Visited 622 times, 1 visits today)