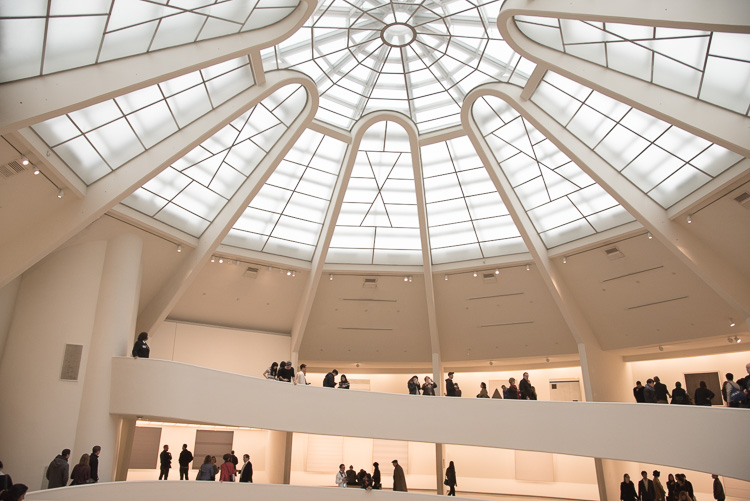 Une de mes activités pour s'instruire et se protéger du froid hivernal de New York est d'aller faire un tour au musée.  Et dans cette ville, il est quasiment impossible de faire l'impasse tant le choix est important.  Il y en a pour tout les goûts, tous les âges.  Visiter le musée Guggenheim à New York est une expérience hors du commun, tant pour ses expositions que pour son architecture extraordinaire.  Conçu par le célèbre architecte américain Frank Lloyd Wright, le Guggenheim offre une structure cylindrique moderne et fascinante.  Que l'on commence la visite par le haut ou le bas du musée, la spirale nous propose une manière originale (et ordonnée) de découvrir les oeuvres d'art.  Et si vous n'êtes pas branché art, y aller pour admirer son design rendra la visite tout aussi admirable.
—
One of my favorite activities to educate myself and hide from the cold Winter in NYC is to go to the museum.  In a city like New York, the choice is tough.  There are so many museums to choose from.  Visiting the Guggenheim Museum in New York is an unusual experience.  Sure the art exhibitions are always on point.  But the building itself is a true masterpiece.  Designed by the famous architect Frank Lloyd Wright, The Guggenheim is a modern and fascinating cylindrical structure.  Whether you choose to start your visit by the bottom or the top floors, the spiral is an original and orderly manner to discover the exhibition.  And if art is not really your cup of tea, going to The Guggenheim just to admire the architecture is well worth it.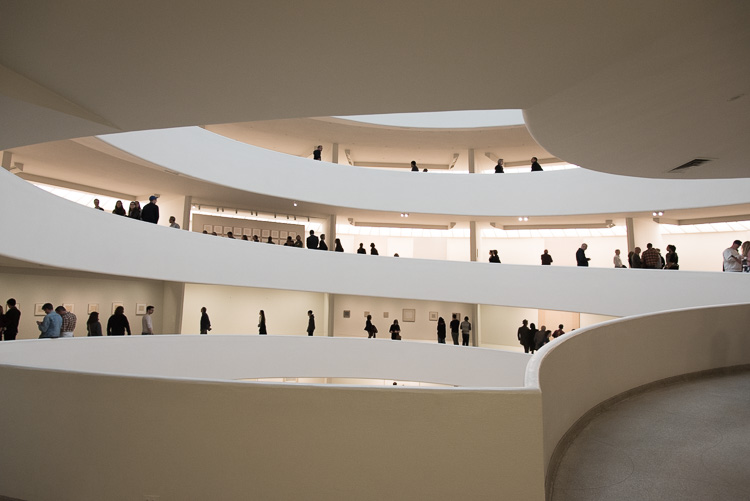 Le musée Guggenheim se situe dans l'Upper East Side sur la 5ième avenue et la 89ième rue. L'entrée est payante mais vous pouvez également profiter de l'offre "pay as you wish" le samedi entre 17h45 et 19h45.  Les tableaux sur ces photos sont de l'exposition actuelle d'Agnès Martin.  J'ai hâte de retourner au Guggenheim en février prochain pour l'exposition Jackson Pollock.
Et si tourbillonner dans le Guggenheim ne vous a pas fatigué, allez faire le tour du Réservoir dans Central Park, juste en face du musée.
Aimez-vous aller au musée?  Quel est votre musée préféré à New York? Si vous souhaiter connaître le mien, c'est ici.
—
The Guggenheim museum is located on the Upper East Side on Fifth Avenue and 89th street.  There is an admission fee.  But the museum also offers "pay as you wish" hours on Saturday from 5.45pm until 7.45pm.  The paintings you can see on these photos are from the Agnes Martin exhibition.  I cannot wait to go back for the upcoming Jackson Pollock exhibition this February.
And if you don't have enough of swirling after your visit to The Guggenheim, you can cross the street and walk around the Reservoir in Central Park.
Do you enjoy going to the museum?  Which museum is your favorite in New York? See mine here. 
xx Jennie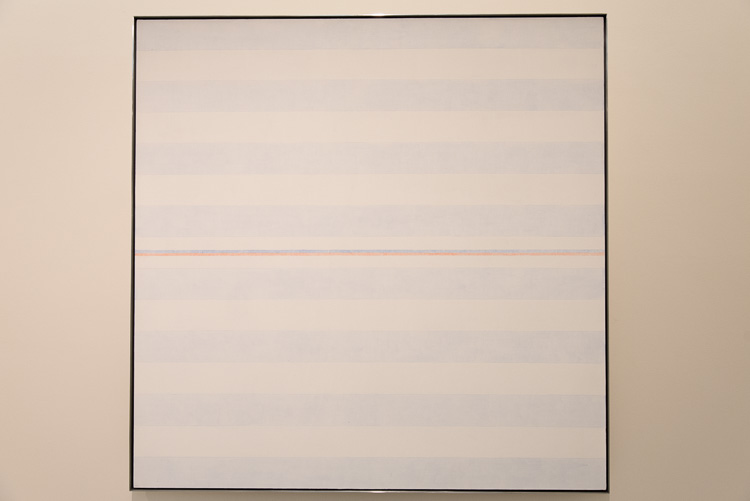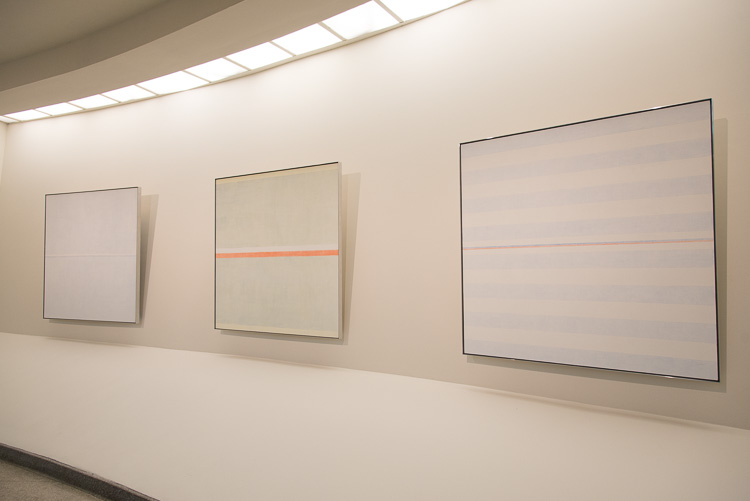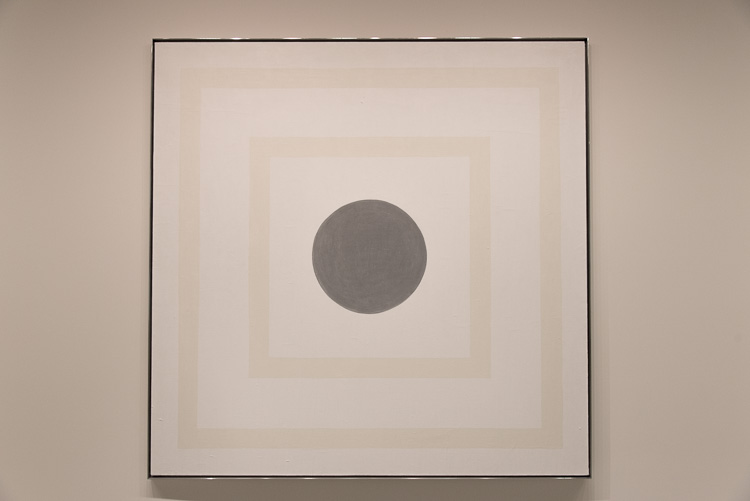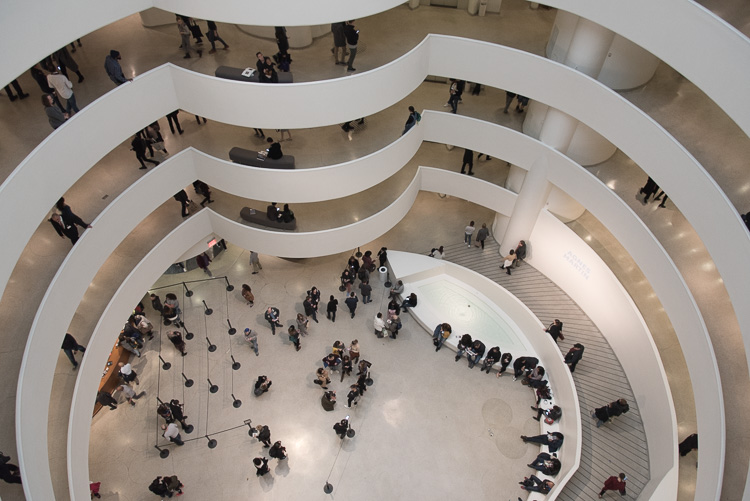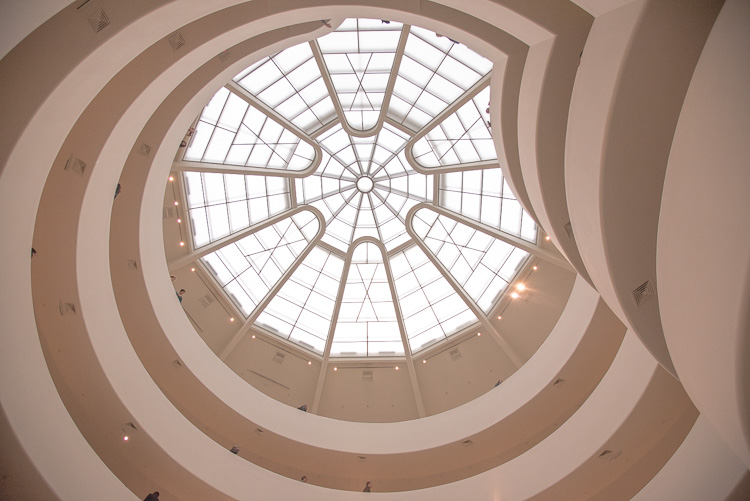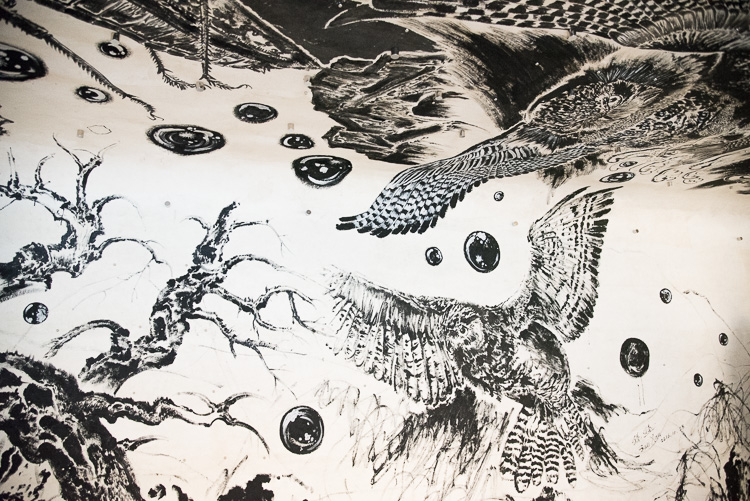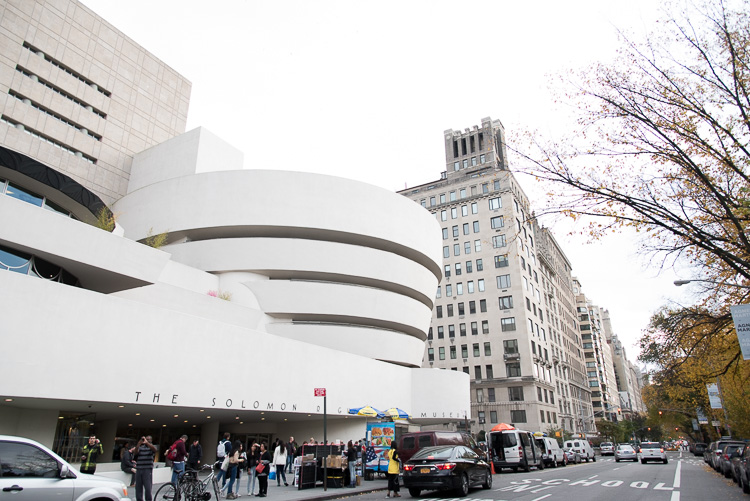 —
(Visited 417 times, 1 visits today)