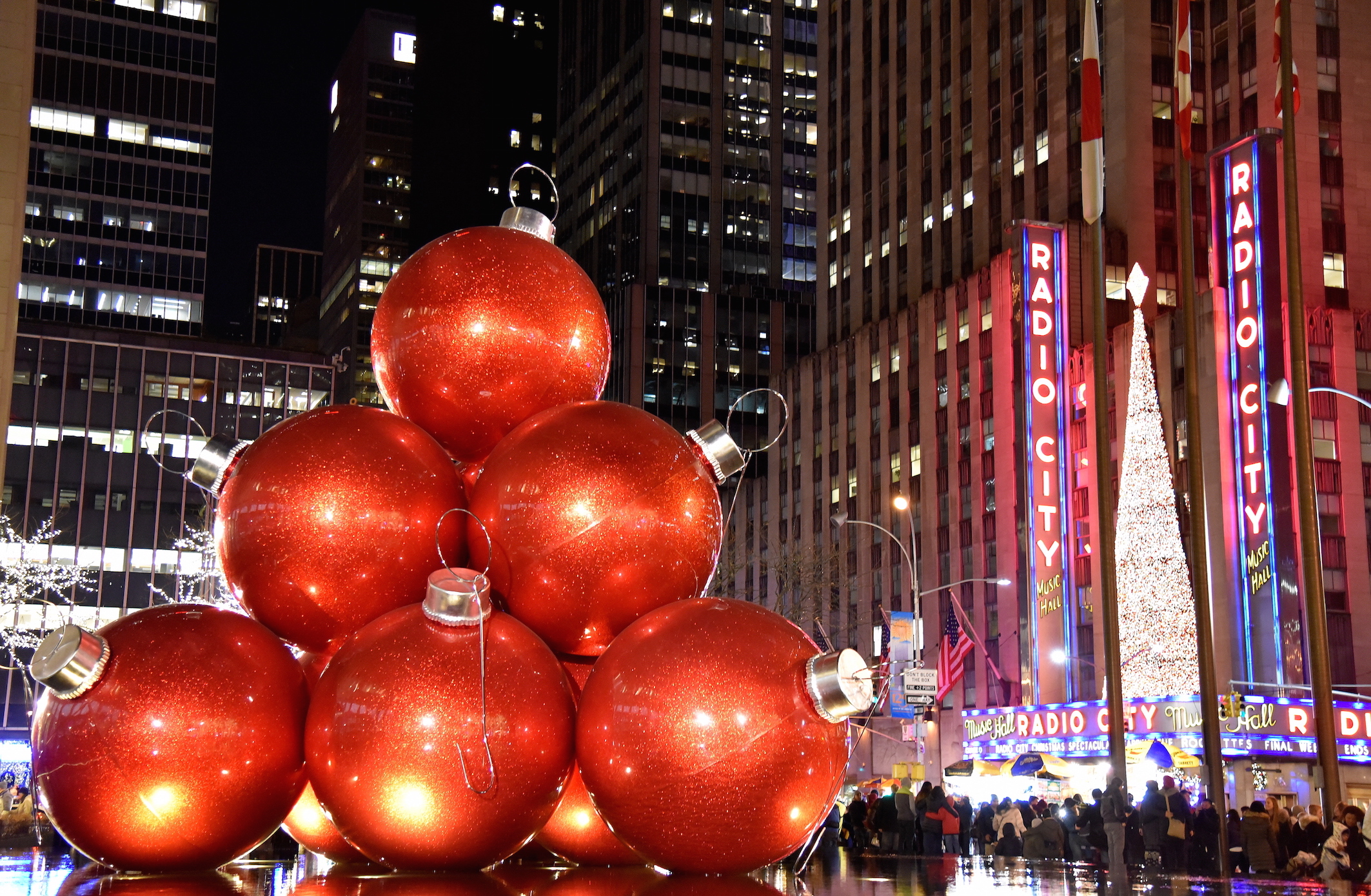 Je vous retrouve aujourd'hui avec un article aux couleurs de Noël à New York et une liste si vous vous posez la question: que faire à New York en décembre?  Que l'on aime Noël ou pas, il y a une chose qui mettra tout le monde d'accord: un Noël à New York, c'est magnifique!  La ville se décore pour l'occasion et s'arpente des lumières les plus jolies.  L'ambiance est festive et il est impossible de ne pas en profiter.
Lisez la suite de cet article pour savoir ce que vous pouvez faire si vous visitez NYC en décembre.
—
Let's kick off the Holiday season on the blog with a post about what to do in New York in December.  Whether you are visiting NYC or you live here, you can enjoy all these following activities.  Every year, I do almost all of them myself.
Some people adore Christmas and the Holidays, some people don't.  But everybody can agree on the fact that Christmas time in New York is beautiful.
Below is a list of activities you can do this December in New York.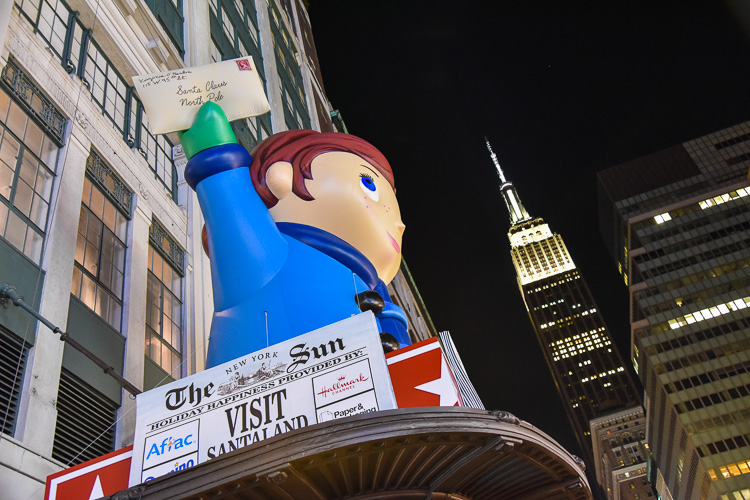 – Commençons par la plus basique des activités de Noël en allant admirer quelques sapins de Noël.  Il est impossible de passer à côté, puisque les sapins envahissent New York dès le lendemain de Thanksgiving.  Que vous allez les voir de jour comme de nuit, ses sapins vous plongent directement dans l'esprit de Noël.  Les plus magiques sont au Rockefeller Center, à la Bourse de New York et à Bryant Park.
– Et qui dit sapin de Noël, dit aussi souvent patinoire.  Le patin à glace est une activité très agréable à faire seul ou à plusieurs. Certaines patinoires couvertes sont ouvertes toute l'année.  Mais comme cet article est à l'esprit de Noël, je vous recommande de tester celles en extérieur pour l'occasion.  Les patinoires de Bryant Park le matin et de Central Park South (Wollman Rink) le soir sont mes premiers choix pour avoir de la place et éviter la foule.
– Pas besoin de parler couramment ou de comprendre l'anglais pour apprécier les chants de Noël.  Je vous conseille d'assister à une chorale de Noël à la Cathédrale Saint Patrick ou à Trinity Church.  Les voix sont divines et les lieux chauffés vous permettront de vous reposer en musique.
– Noël à New York fait aussi place aux spectacles de Noël.  Suivez la tradition américaine et allez assister aux performances des célèbres Rockettes.  Ou laissez-vous porter par la magie des fêtes jusqu'au Lincoln Center avec le ballet de Casse-Noisette.  Le Nutcracker a été mon premier spectacle à New York et il reste mon préféré.
—
– Let's start with the most basic thing to do in New York this month: see some Christmas Trees.  It is impossible not to see one if you are here.  The city is invaded as soon as Thanksgiving ends.  You can admire them day and night, and welcome the Christmas spirit.  The most magical trees are in my opinion the ones at the Rockefeller Plaza, the New York Stock Exchange and Bryant Park.
– A lot of Christmas Trees also have an ice skating rink to go to.  Ice skating is such a fun activity to do.  And doing it while in New York will make you feel as if you were in a movie.  Ice Skating in the middle of the buildings is a unique experience.  I particularly enjoy the rink at Bryant Park early in the morning and the Wollman rink at Central Park South at night to avoid big crowds.
– You don't need to be super religious to enjoy listening to a Christmas choir.   I love stopping by Saint Patrick's Cathedral and Trinity Church to rest and enjoy some Christmas songs.   Their voices are always amazing and soothing.
– And because it is Christmas indeed, the traditional holiday shows are back in NYC.  You can see a performance of the famous Rockettes at the Radio City Music Hall or go all the way to the Lincoln Center to enjoy the magical and mythical Nutcraker.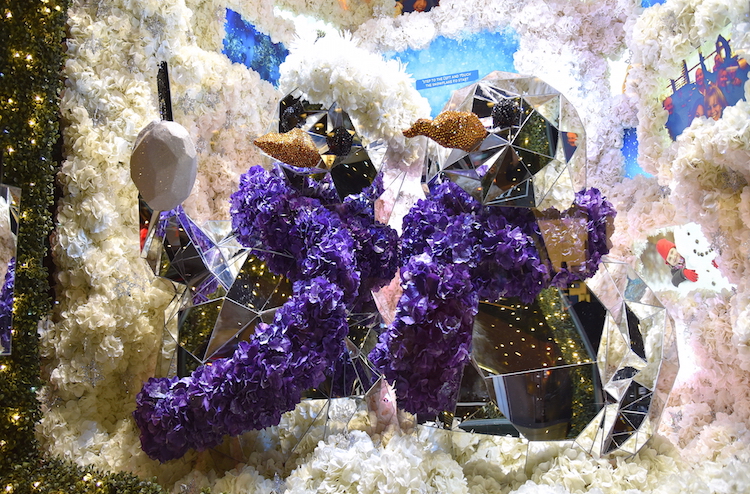 – Faire son shopping de Noël à New York vaut également le détour avec notamment les soldes.  Ici, il n'y a pas vraiment de périodes officielles puisque vous trouvez des soldes toute l'année.  Et avec les fêtes, on trouve déjà des produits au rabais dans presque tous les magasins.
– Si vous devez faire vos achats et que vous êtes accompagnés de vos enfants, profitez d'aller rendre visite au Père Noël.  Les Pères Noël américains sont souvent plus vrais que nature et vous en trouverez dans tous les grands magasins. Celui de Macy's est le plus populaire.  (Un jour, je vous raconterai l'histoire où un Père Noël américain m'a re-convaincu de son existence… #waitforit #jaimêmeunephoto)
– Et puisque vous en êtes au shopping, profitez-en pour admirer les jolies vitrines des grands magasins.  C'est une de mes activités d'hiver favorites à New York.  Je vous ai déjà partagé beaucoup d'articles à ce sujet (ici, ici et ici) et même une vidéo l'an dernier (ici).
—
– While in New York, you can take the opportunity to do your Christmas shopping.  There is always a good reason to shop and as per usual, stores are starting discounting their merchandise early.  
– As you are shopping, take the chance to pay a visit to Santa.  The kids will mostly forget and forgive you that you drag them along in stores for hours.   And be thankful for the look of your Santa Claus in the US.  The "Père Noël" in France is usually way to different/weird looking for kids to believe in him for too long (nothing magical about it).
– Another show to enjoy if you're in town is the Holiday Windows of the department stores.  Every year, they are so perfect and beautiful to see.  This is my all-time favorite thing to do in New York as you can see in my previous articles here, here and here.  I even filmed a video about last year (here).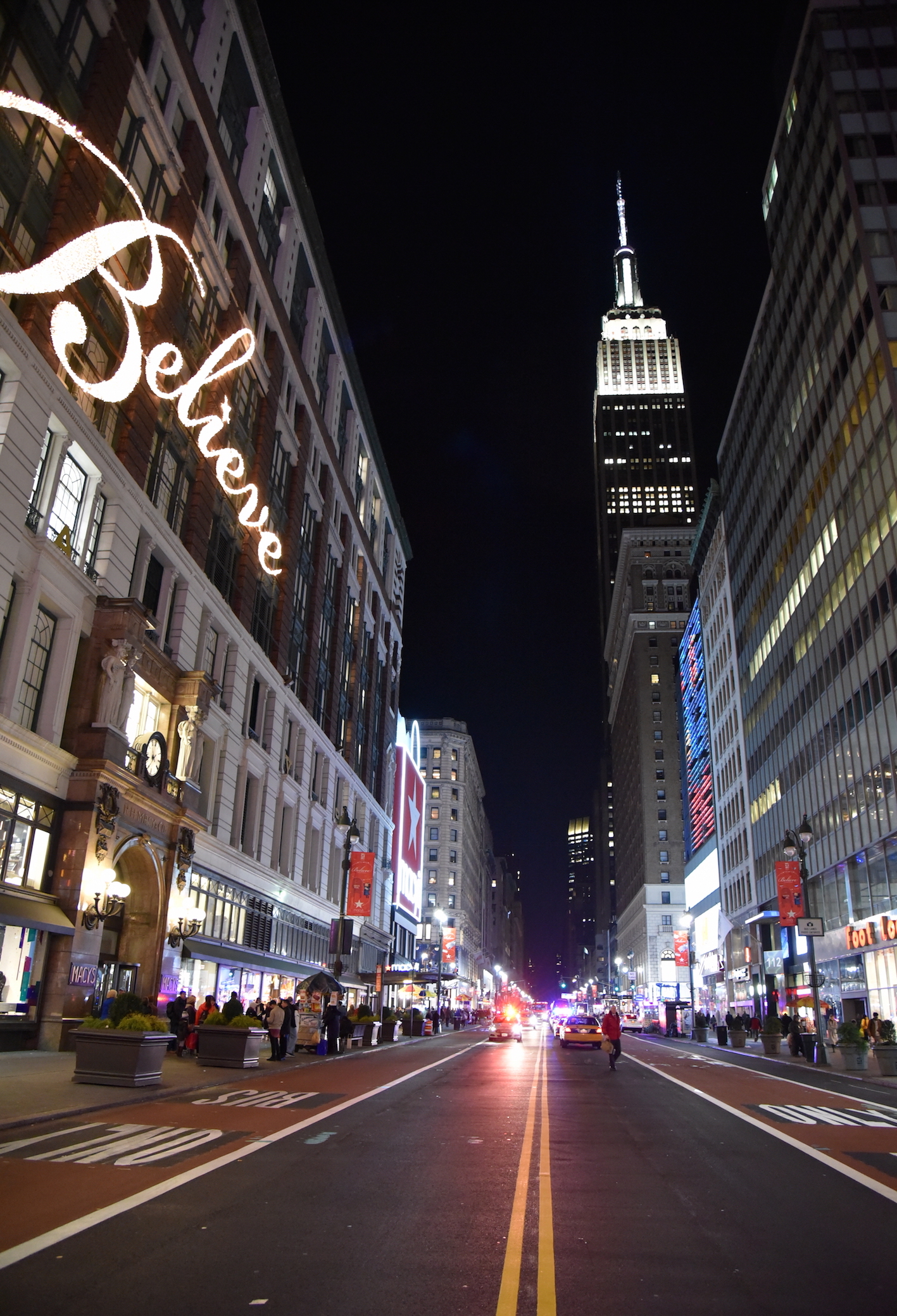 – Flânez dans les différents quartiers de New York et profitez des décorations de rues.  Un quartier très populaire pour ça est Dyker Heights dans le sud de Brooklyn.  Les habitants mettent le paquet pour éblouir petits et grands avec leurs lumières et décorations de Noël.   Sans oublier les décorations de la Sixième avenue en face du Radio City Music Hall avec les guirlandes et boules de Noël géantes.
– En décembre, New York se peuple également de Marchés de Noël.  J'avoue ne jamais rien acheter dans ces marchés, sauf le vin chaud (oh on ne juge pas) mais j'aime m'y aventurer, notamment à celui d'Union Square ou de Bryant Park.
– Si toutes ces activités de Noël vous ont fatiguées, vous pouvez également aller déguster un bon chocolat chaud chez Jacques Torres, City Bakery ou L.A. Burdick pour vous réchauffer et regagner un peu d'énergie.
Quelles sont vos activités favorites de Noël?  Avez-vous déjà visité New York en décembre?  Dites-moi tout en commentaire ci-dessous.  Je vous souhaite un joyeux mois de décembre!
—
– Roaming around New York all day and night, you will enjoy looking at all the street decorations as well as some the decorated houses.  A very popular neighborhood to see the Holiday lightings on houses is Dyker Heights in Brooklyn.  Another great spot I enjoy is the giant Christmas balls and lights in front of the Radio City Music Hall on Sixth Avenue.
– December in New York is also the place for the Holiday Markets.  I have personally never bought anything (except Glühwein).  But I like to roam around and look at the products at the Christmas Markets of Union Square and the Winter Village in Bryant Park.
– If all of these Christmas activities have exhausted you, go and sip on delicious hot chocolate. I love the ones at Jacques Torres, City Bakery and L.A. Burdick.  I love these locations to enjoy some yummy treats after a cold day wandering the city.
What are your favorite things to do during Christmas?  Have you ever visited New York in December?  Let me know in the comment section below.  Happy December!
xx Jennie
Ci-dessous un des "Live" de Noël que je vous propose depuis ma page Facebook: Facebook.com/mybigapplecity. C'était mon premier et quelle émotion! Promis le prochain, j'essaie de moins trembler et d'améliorer le son. Et good news, le prochain est ce Vendredi 9 décembre à 20h, heure française. Le suivant sera le mardi 13 décembre. En attendant, retrouvez le live d'aujourd'hui sur ma page Facebook.
—
(Visited 545 times, 1 visits today)