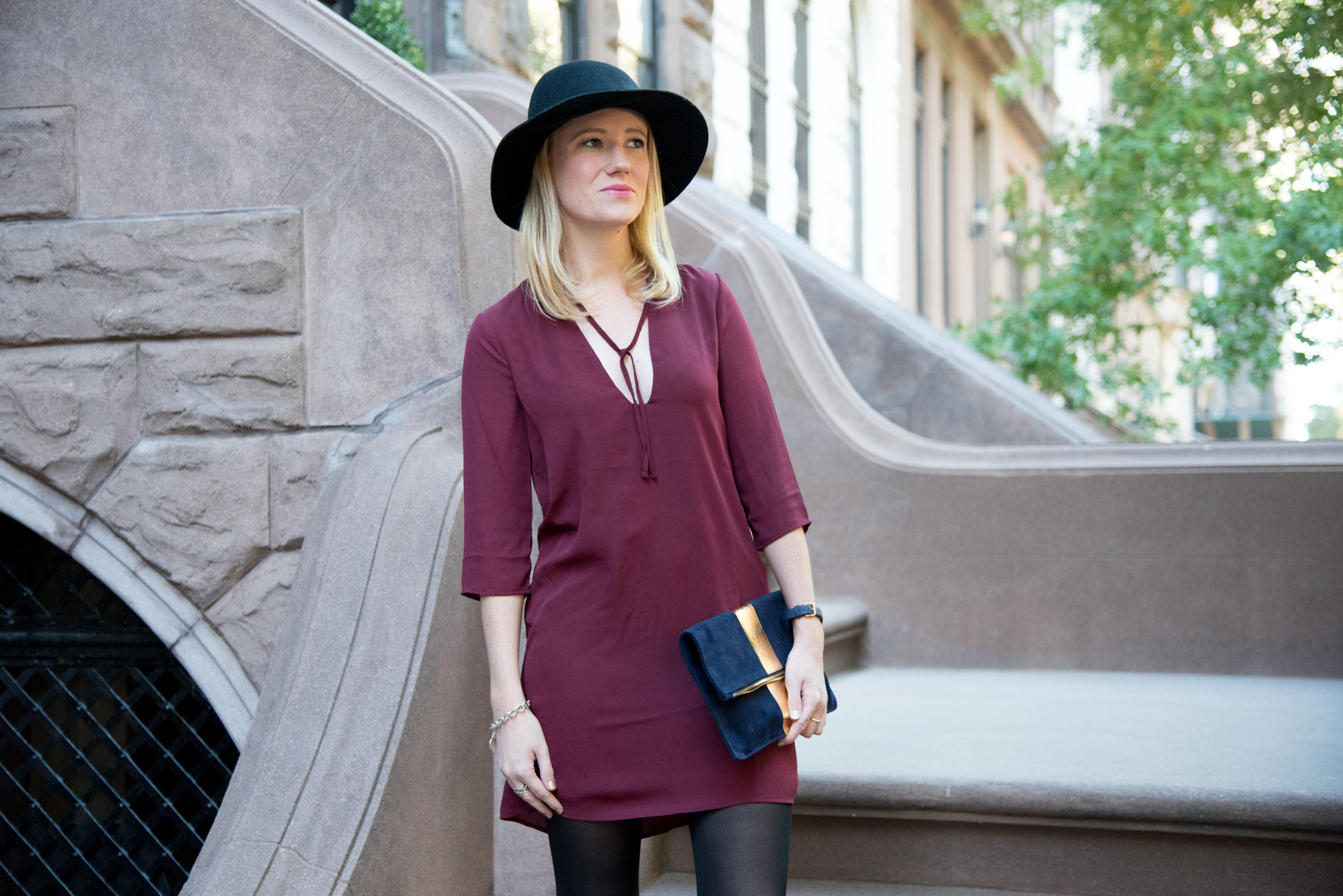 L'automne est bien là à New York et c'est le moment d'accueillir le premier look de la saison sur le blog. Je suis en pleine réflexion sur les couleurs que je souhaite porter cet automne. Au changement de saison, j'imagine ne pas être la seule à vouloir changer totalement de garde-robe… Pendant les mois "frais", je suis naturellement plus attirée par des couleurs sombres. J'ai choisi cette robe bordeau chez Tobi.com. J'ai eu envie de tenter cette couleur qui me semble plutôt simple à marier avec mes cheveux blonds des collants noirs. Cette robe ample est également agréable à porter et à accessoiriser. J'aime beaucoup ce look de jour qui peut se porter tout aussi bien en soirée/dîner.
—
Fall is here in New York, so are the Fall looks on the blog.  I have been thinking about which colors I wanted to introduce in my closet this Fall.  When the temperatures are dropping, I am naturally attracted to darker colors.  I chose this perfect burgundi dress at Tobi.com.  I thought the color would look great with my blond hair and the shift dress will be easy to accessorize.  This look can be both a day/office look and a night/party look.  Easiness is definitely part of my language when it comes to dressing up.  I like being comfortable as well as being put together – which is a crucial aspect of being a New Yorker.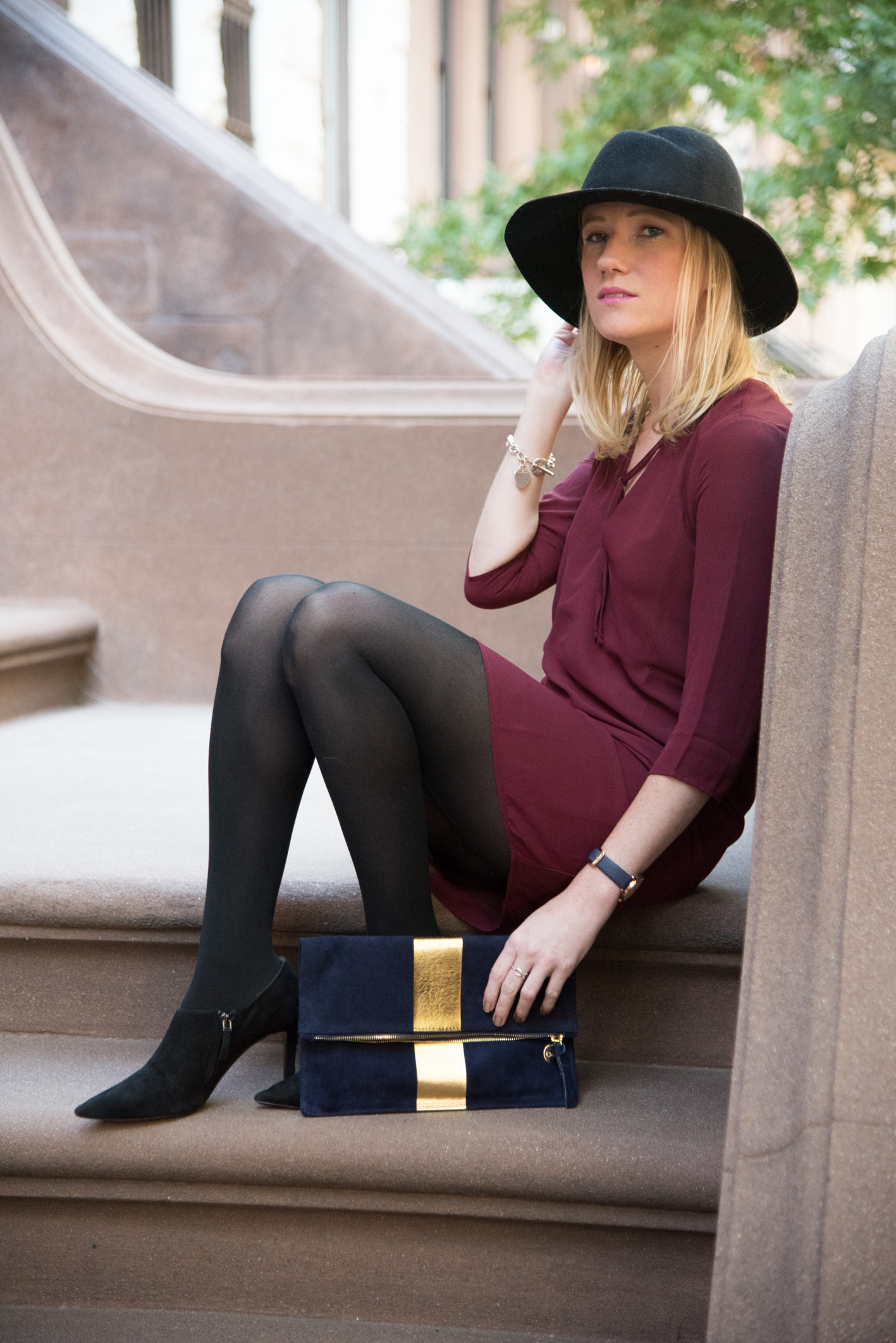 Je commence donc cet automne à NYC avec un look aisé pour une petite promenade à l'aube dans mon quartier de l'Upper West Side. J'adore New York tôt le matin. La lumière matinale donne aux New Yorkais cette énergie pour commencer la journée de bonne humeur. Cette semaine s'annonce lumineuse avec des températures fraiches; l'occasion de ressortir les collants opaques et les bottines.
Que pensez-vous de ce premier look d'automne? Quelles sont vos couleurs phares pour l'automne?
—
I am kicking off this Fall with an early morning stroll of my lovely neighborhood of the Upper West Side.  I love New York on a sunny morning.  The light gives us New Yorker the energy to go on with our lives and have a good day.  This week is perfectly sunny with crisp temperatures and I am rocking black tights for the first time this season.  My booties are also having their official come back after a long rest during the Summer months.
What are your thoughts on this first Fall look? Have you chosen your Fall outfit colors yet?
xx Jennie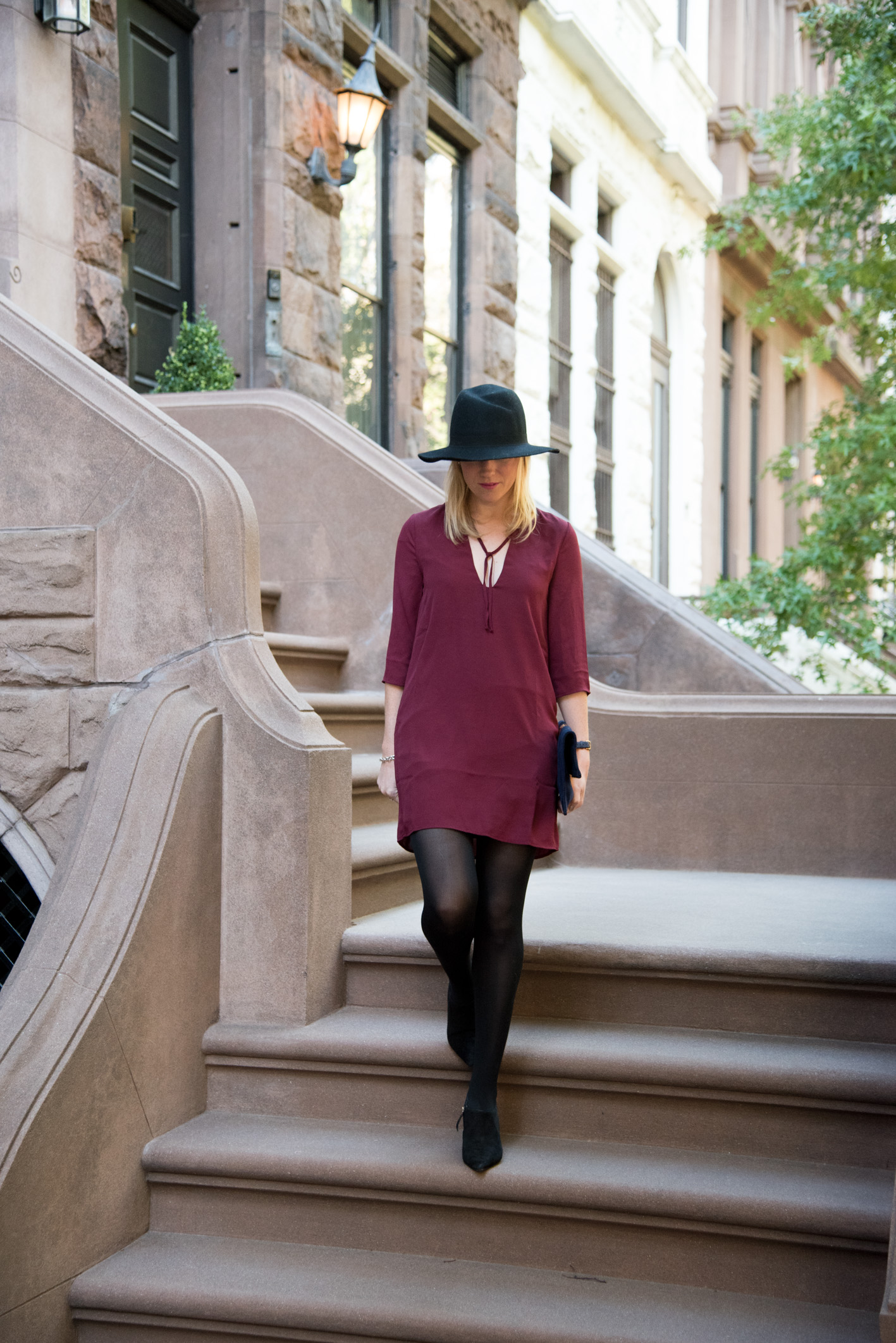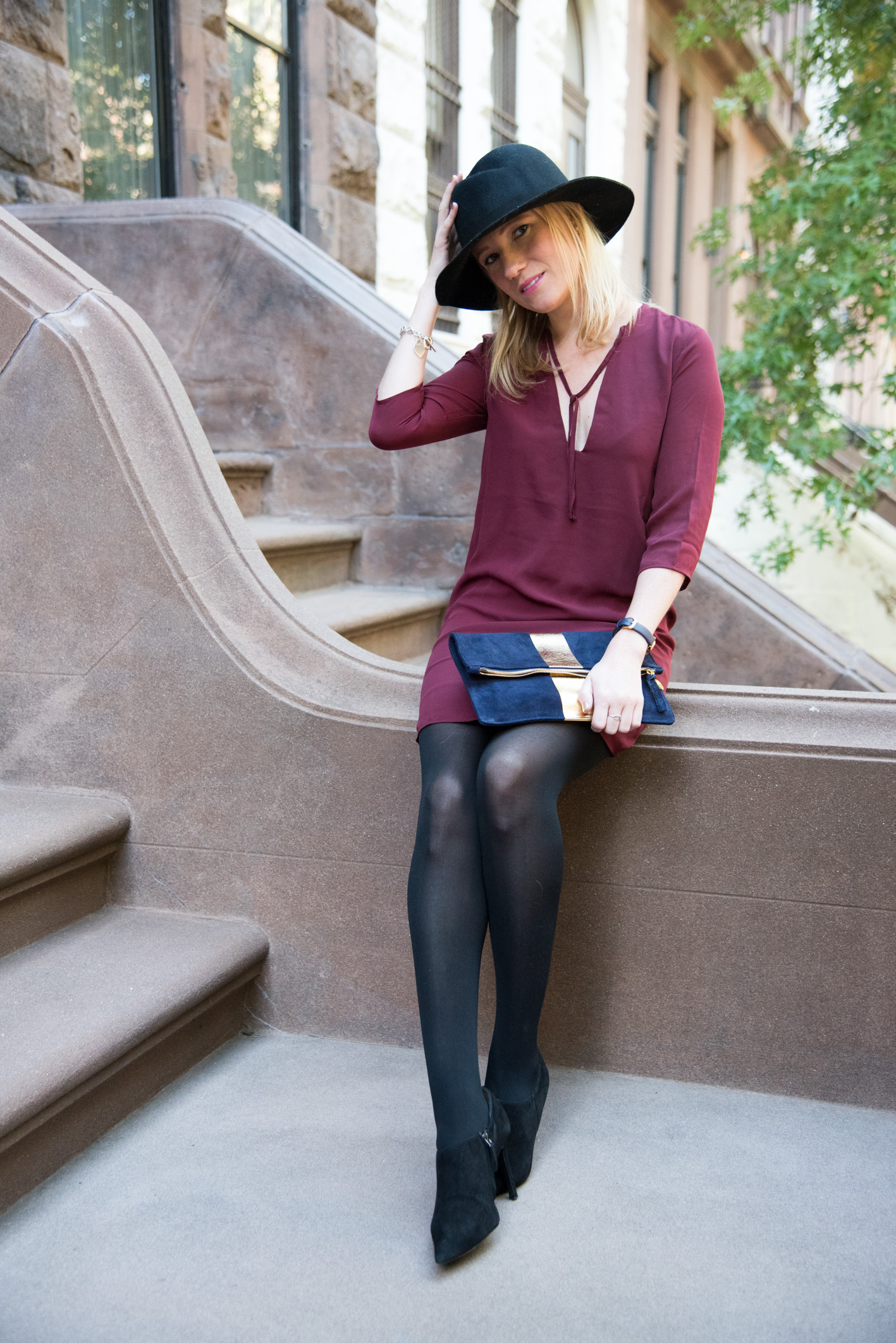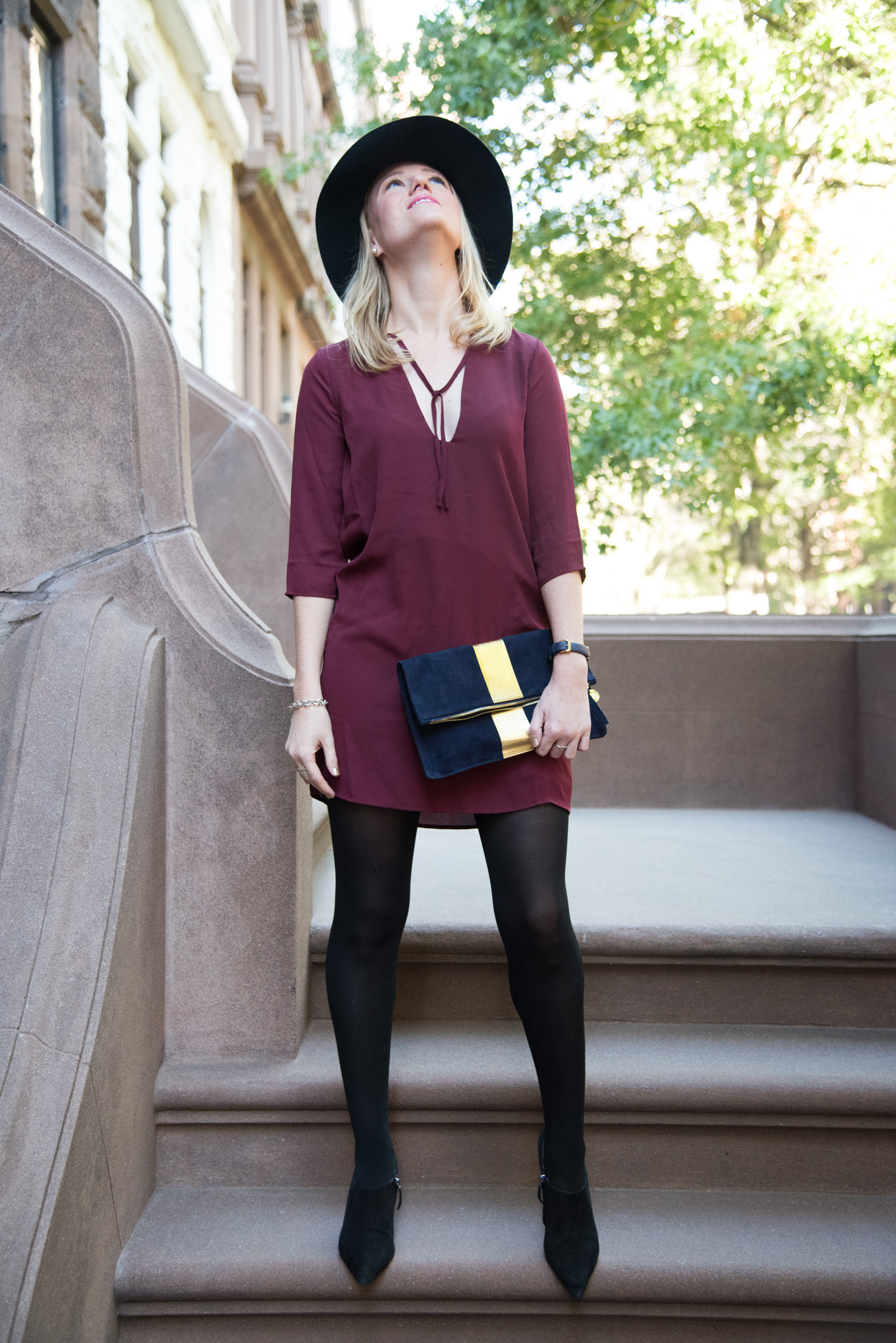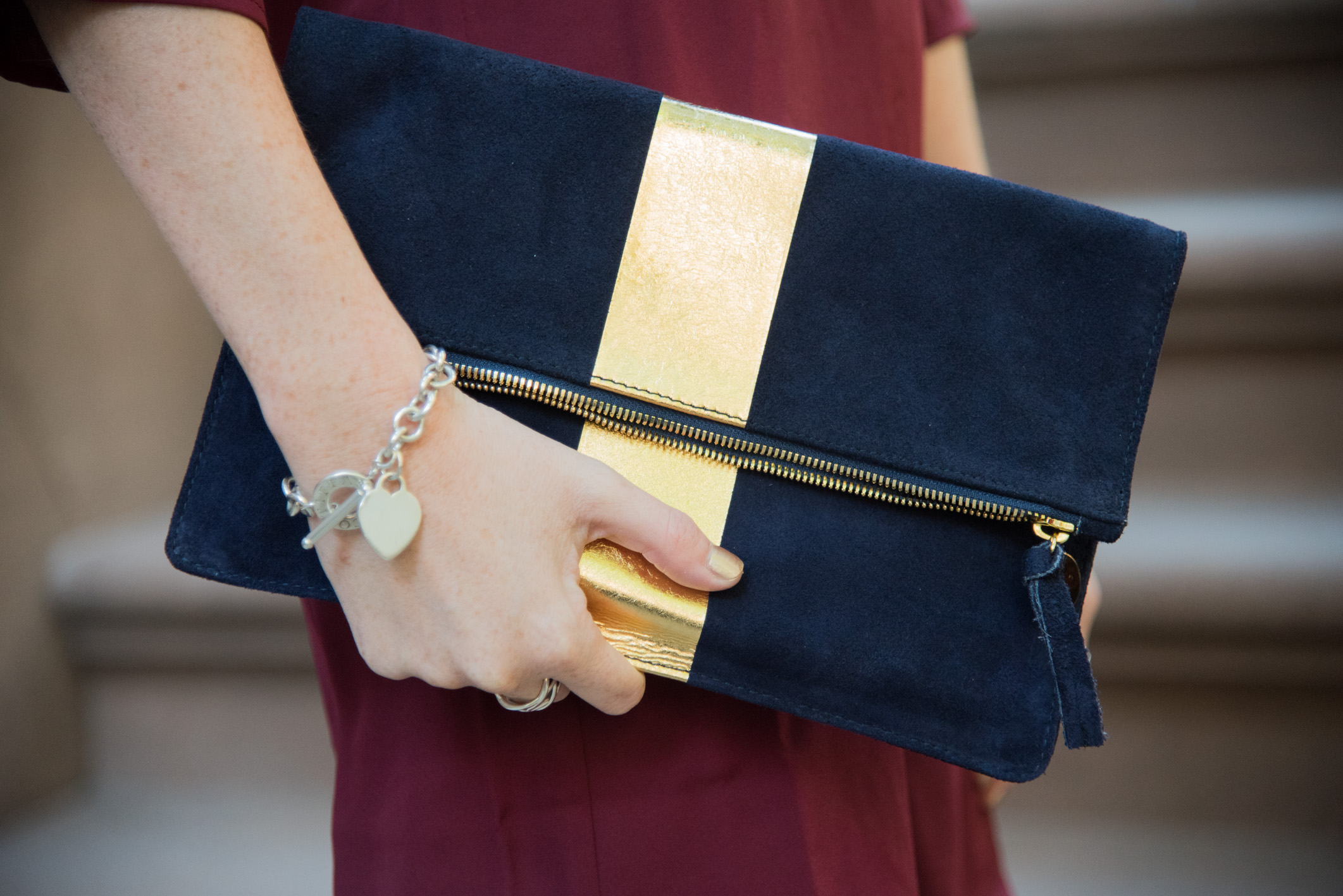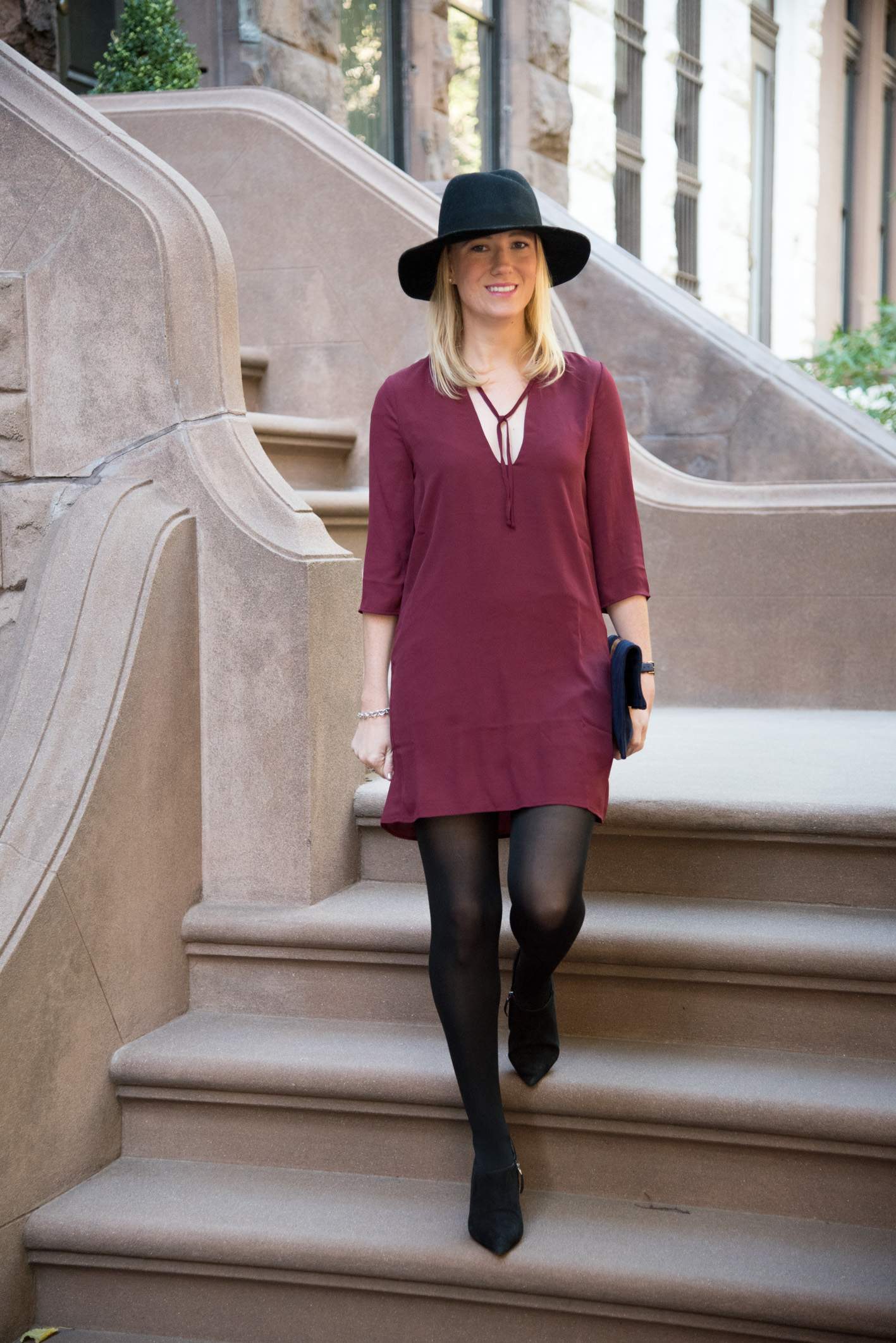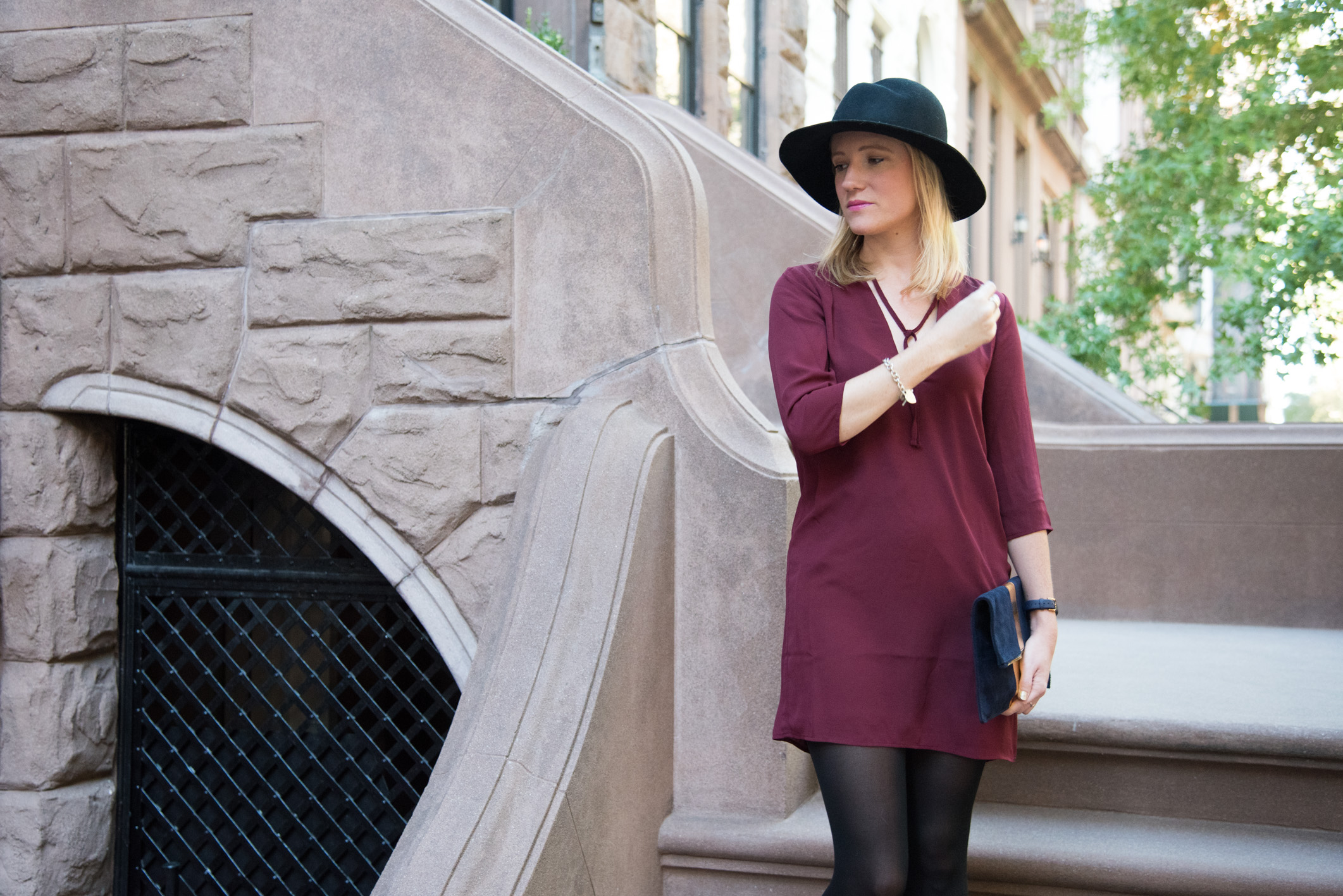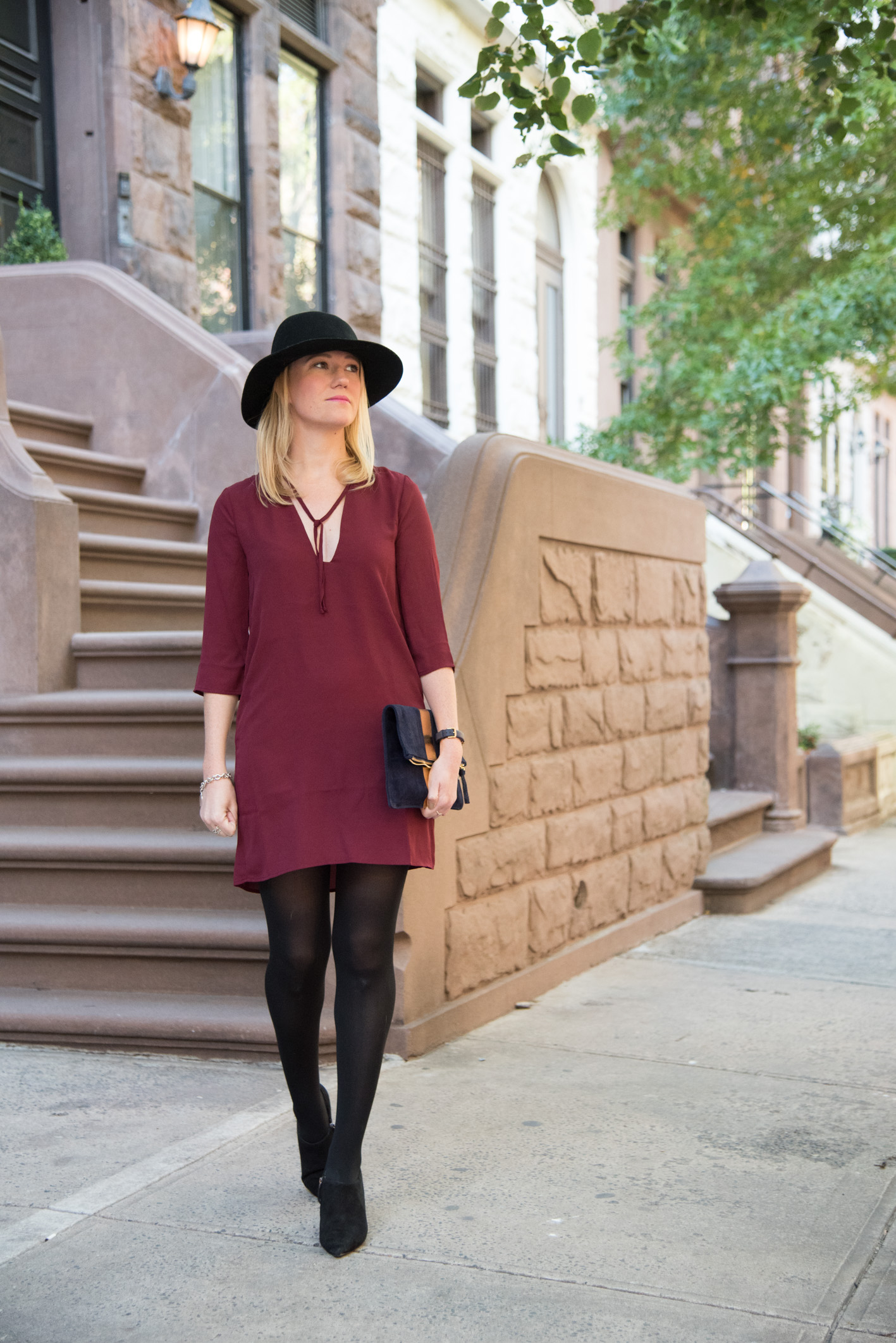 Dress by Toby / VogueVIP x ClareV clutch / Jack + Lucy Hat (offered in my Popsugar Must Have box) /
Zara boots (old / similar here and cheaper here) / Kate Spade Watch / Tiffany & Co jewelry
Cette robe m'a été généreusement offerte par Tobi / This dress was kindly gifted to me by Tobi.
Other wine dresses I love:
—
(Visited 348 times, 1 visits today)