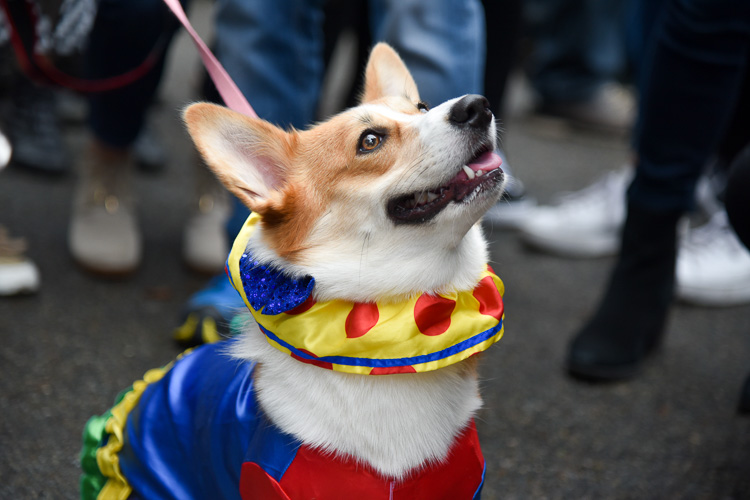 New York City s'est mise aux couleurs d'Halloween et les festivités ont commencé. Chaque année, je suis admirative des décorations et évènements mis en place pour célébrer Halloween. Je l'ai déjà dit mais c'est ma fête préférée à New York. Les célébrations ne sont pas seulement réservées aux petits et grands, nos amis à quatre pattes ont eux aussi leurs moments d'attention et de gloire à la Halloween Dog Parade de Tompkins Square Park dans l'East Village.
—
New York City is all dressed up in Halloween colors and the festivities have started all around the city.  Every year, I am amazed by all the decorations and events to celebrate Halloween in New York.  There are so many things to see and to go to.  It is definitely my favorite holiday to celebrate in the U.S.  But Halloween is not only for kids and adults, our little furry friends also have their own moments of glory and attention with the Halloween Dog Parade in Tompkins Square Park.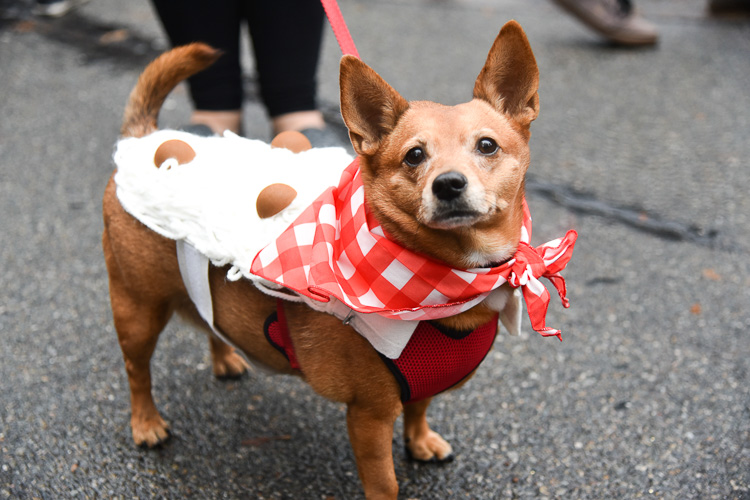 C'était ma première fois à la Dog Parade de Tompkins Sq Park. Fêtant Halloween pour la première année avec Harrison, c'était l'occasion parfaite de jouer le jeu et d'aller célébrer avec d'autres fidèles compagnons adorables.  A la dernière minute, je me suis décidée sur son costume. Un peu de colle à tissu par ci, un peu de couture par là, son habit était terminé et le voilà transformé en Harrison Potter (ou Hairy Pawter – traduction Patte Poilue – Paw est un patte en anglais). Il était trop chou et a adoré se faire chouchouter à la parade. Je le suspecte également d'avoir savourer son moment sous les projecteurs.  En bonne maman américaine que je suis en train de devenir, j'ai poussé le jeu jusqu'à le présenter sur scène devant le public – l'amour n'a pas de limite.
Voilà donc quelques photos souvenirs de cette journée avec les toutous les mieux déguisés de Manhattan.
Que pensez-vous d'Halloween? Avez-vous déjà participé à la Dog Parade? Une idée pour la déguisement d'Harrison de l'an prochain?
PS: Si vous souhaitez voir Harrison et d'autres costumes, direction les articles de TimeOut, Pix11 et même un journal brésilien.
—
It was my first time attending the Dog Parade in Manhattan.  As this is the first year celebrating Halloween with Harrison as well, the occasion was perfect for him to participate in the parade.  I made up my mind on his costume at the last minutes.  Thanks to my glue gun and my sewing machine, here he was, my little babe as Harrison Potter (or Hairy Pawter).  He was so cute and so sweet at the Parade. He loved all the attention and I suspect he even enjoyed his time under the spotlight.  Because I am becoming such an american mom, I went as far as going up on stage to introduce him to the crowded audience.  Love has no limit.
Below I am sharing with you some of my photos of Harrison and his fellow furry Halloween friends.
Do you dress up your dog for Halloween?  Have you participated in the dog parade before?  Any idea on what Harrison should be next year?
If you'd like to see Harrison and other friends featured, they are on TimeOut, Pix11 and even a brazilian magazine.
xx Jennie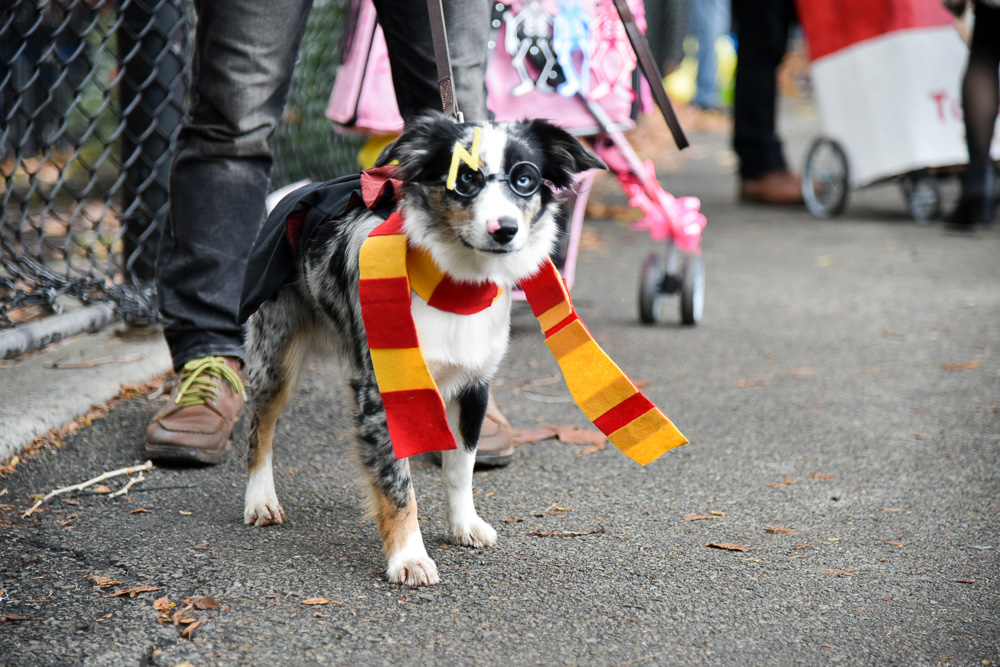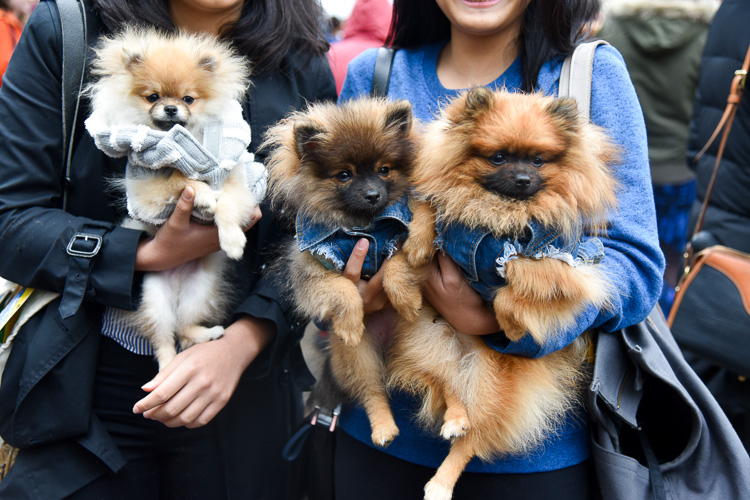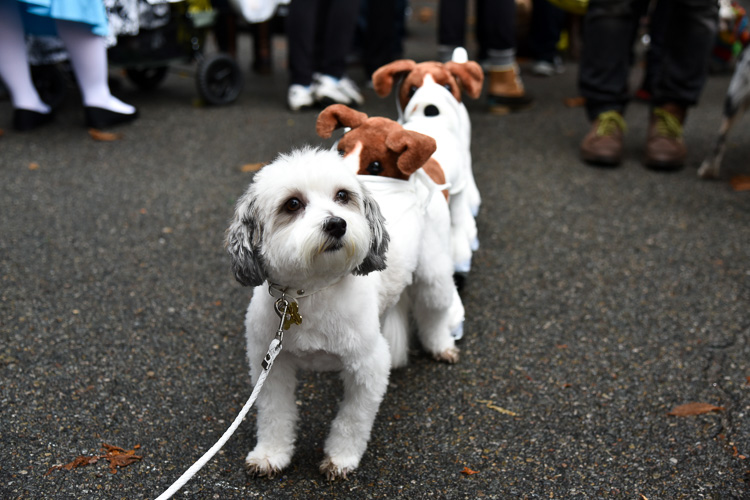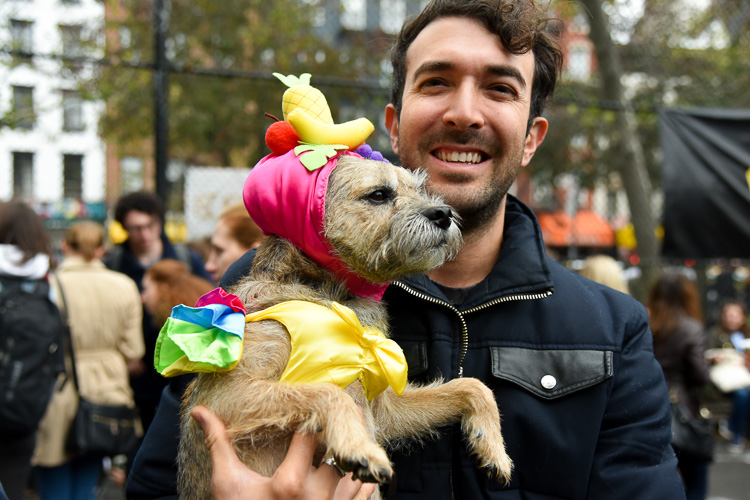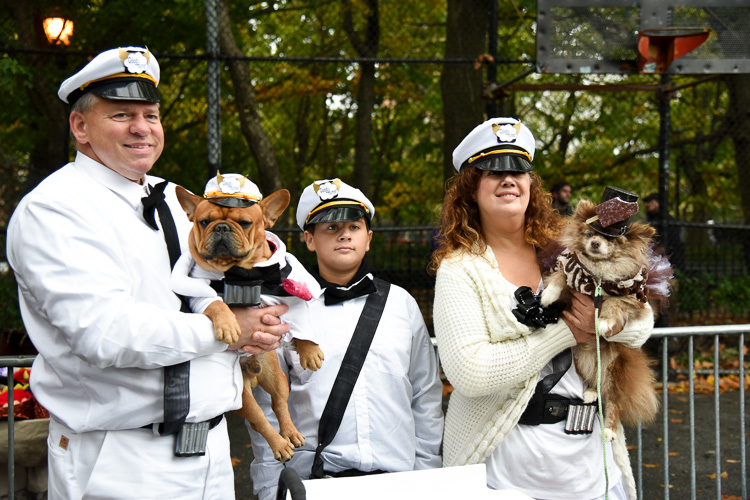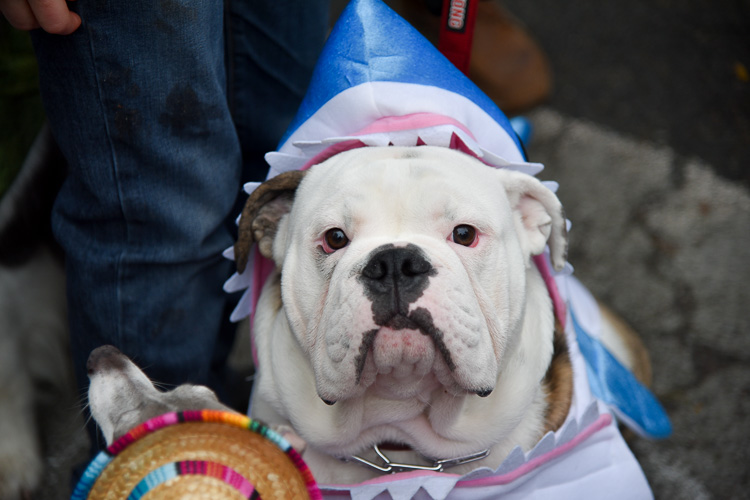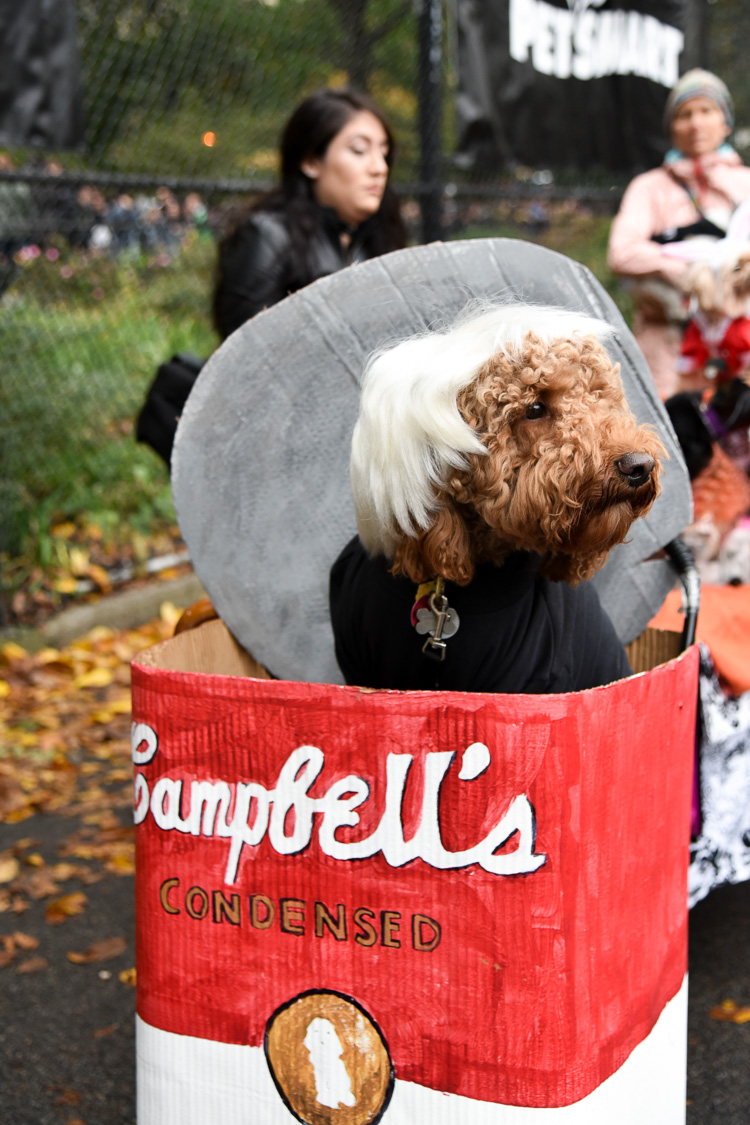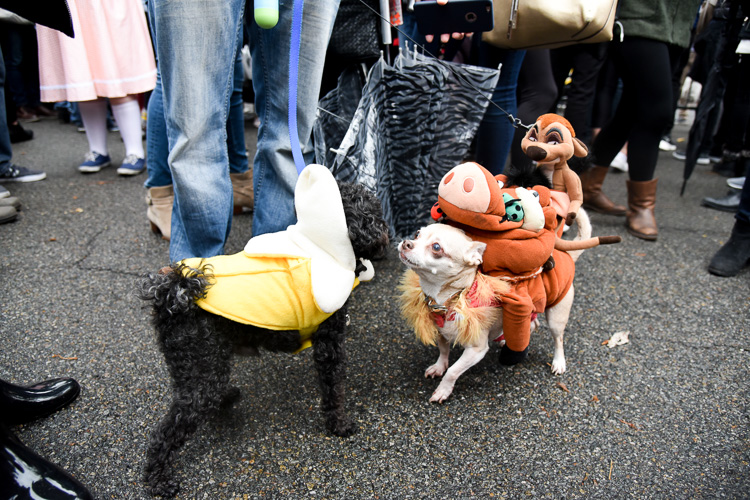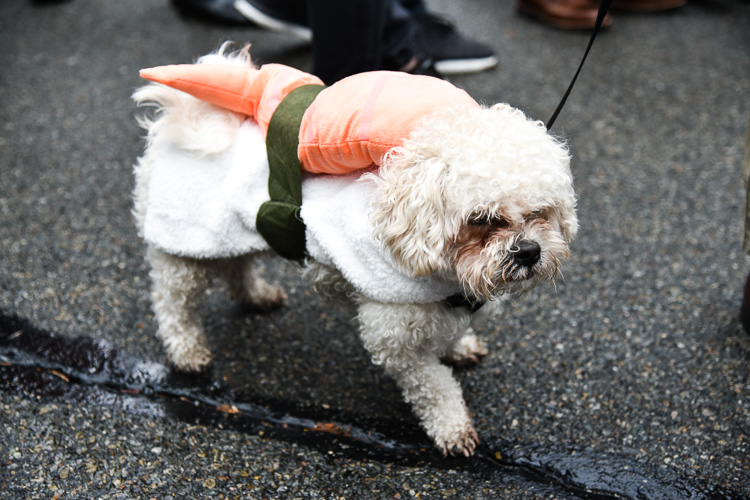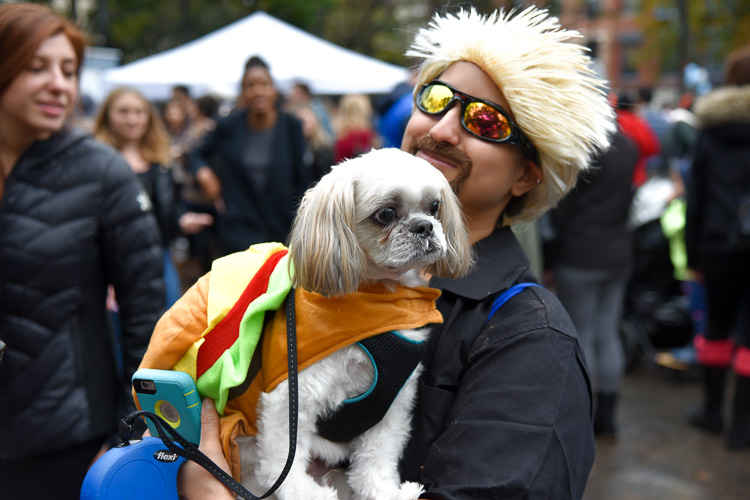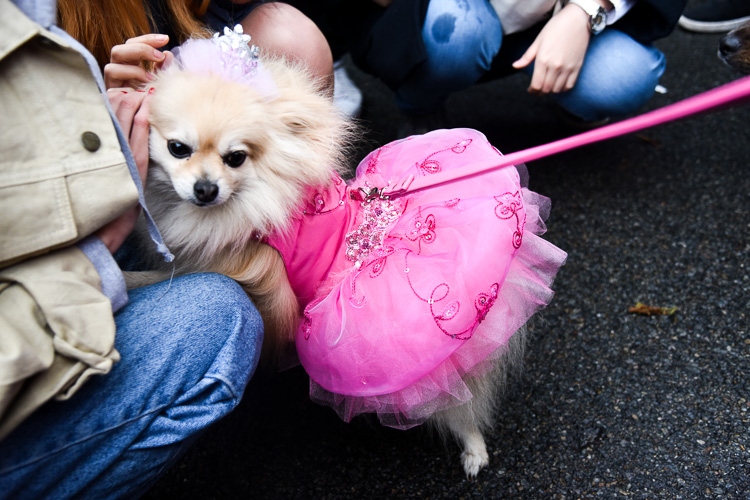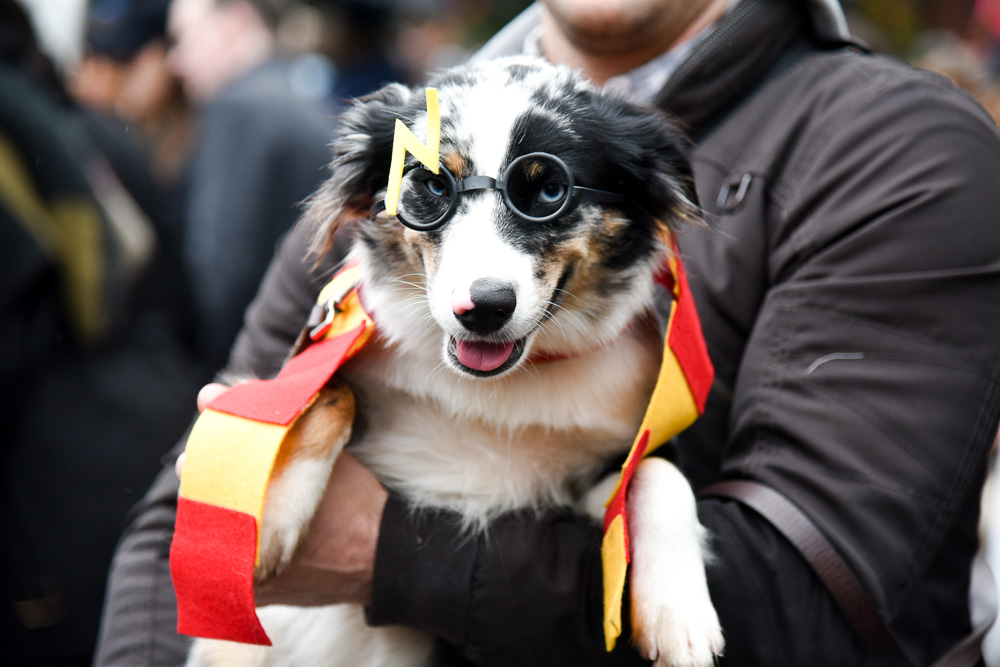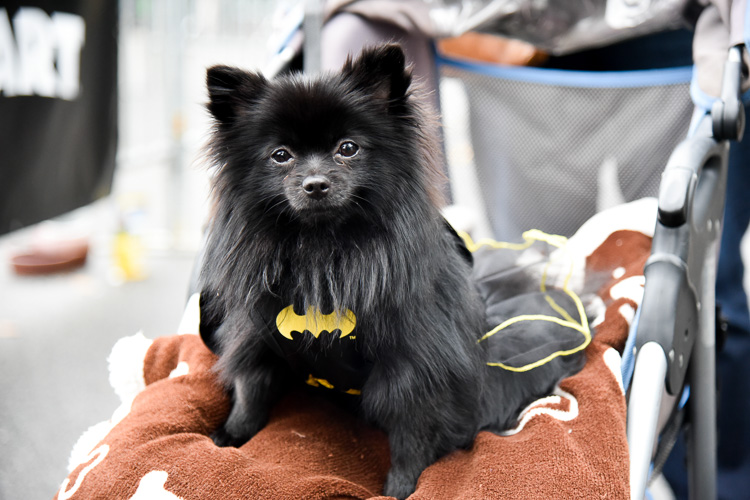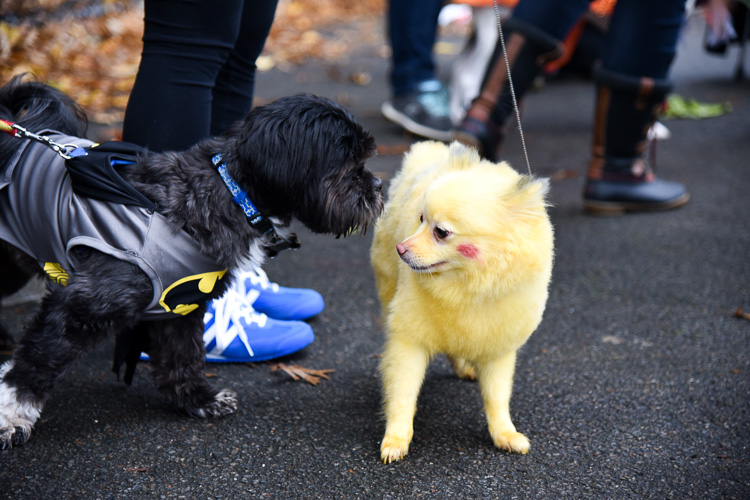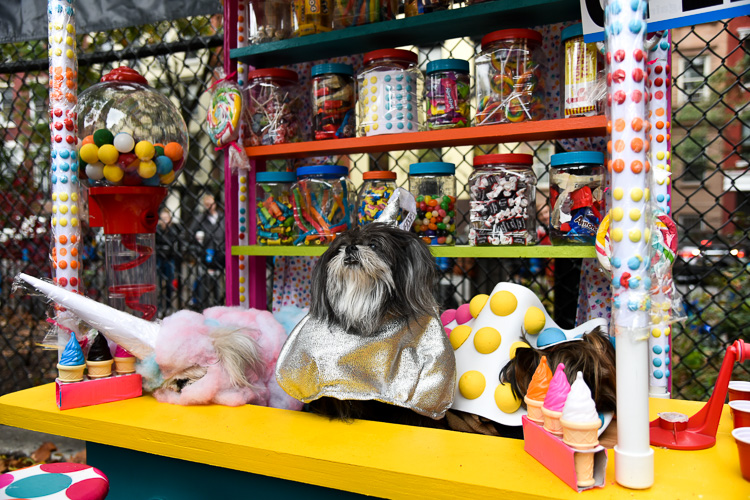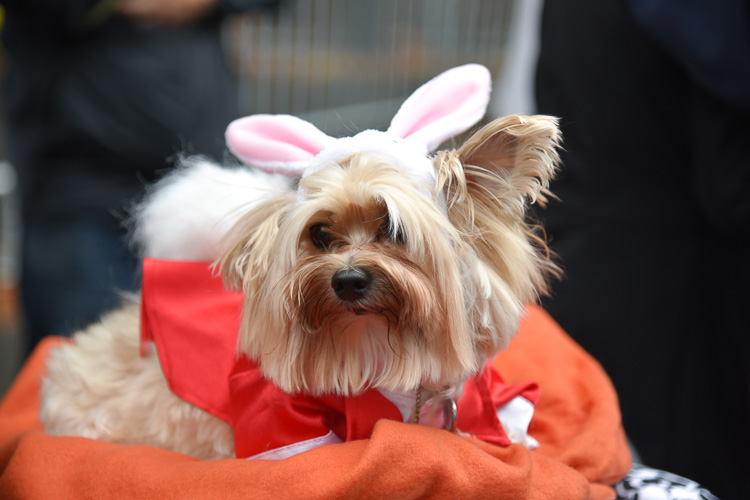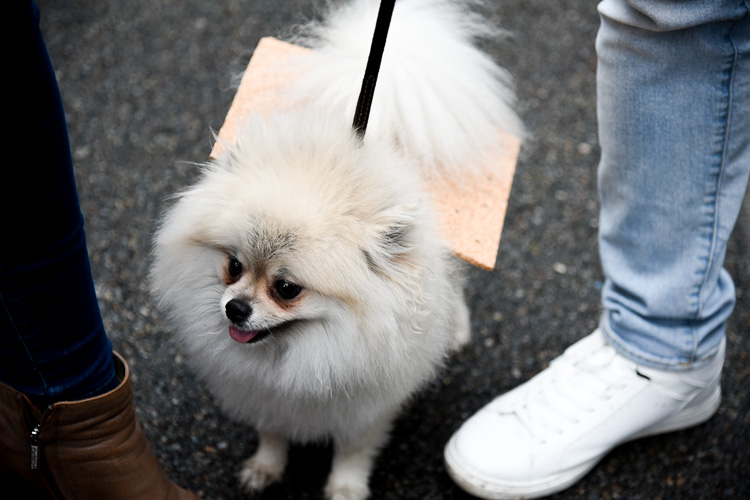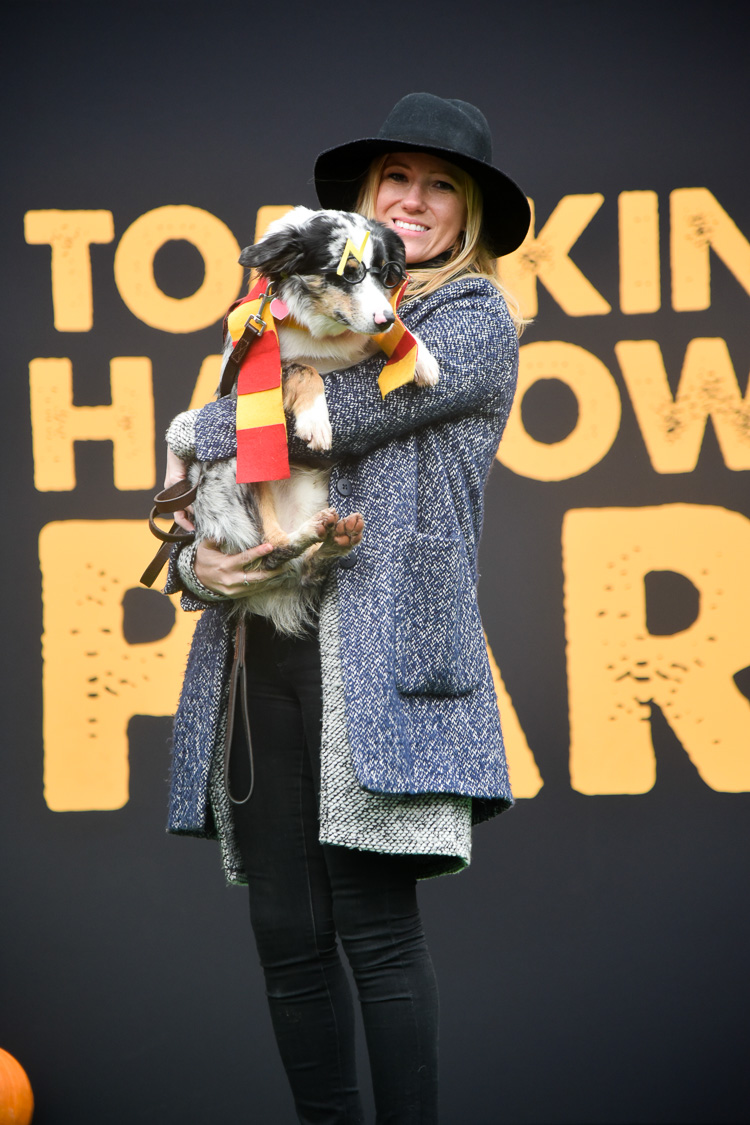 —
(Visited 232 times, 1 visits today)