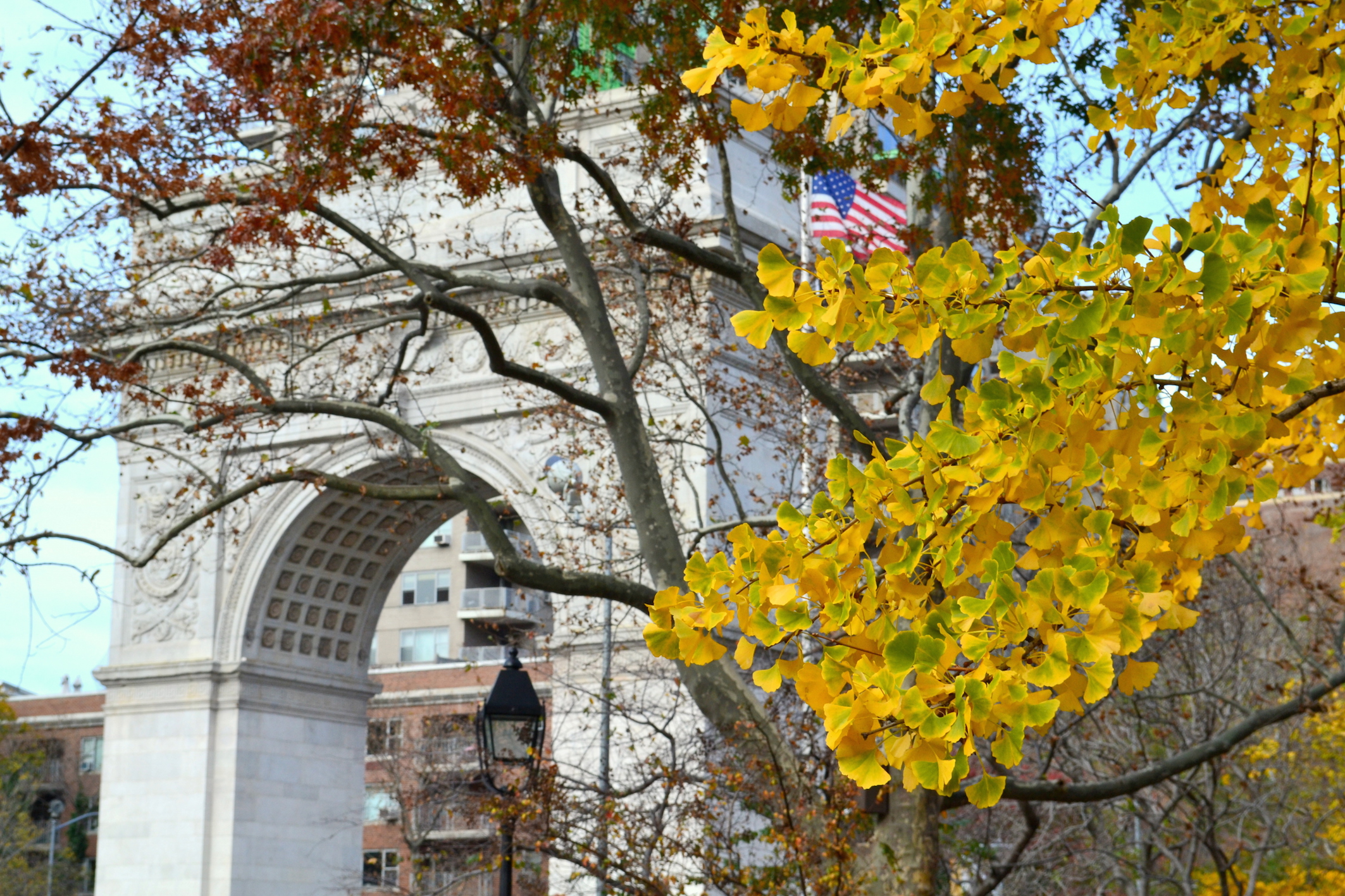 Y'a-t-il quelque chose de plus romantique que l'idée d'un automne à New York?  Même si je suis toujours triste de déclarer la fin de l'été, rien ne me réconforte autant que la pensée de New York et de son changement de décor.  La douceur de l'automne m'émeut chaque année et le calme règne sur la ville avant d'entamer les fêtes de fin d'année. Il y a comme une sensation poétique qui traverse la ville. Ou alors, c'est moi seulement qui en perd la raison. Un automne à New York se résume à beaucoup de choses et je vous fais ma petite liste ci-dessous.
—
Is there anything that sounds more romantic than the thought of an autumn in New York?  Even though saying goodbye to Summer always makes me sad, I find great comfort in looking forward to Fall in the city and its changes of décor.  The softness of Fall in New York makes me emotional and I love how peaceful the city is.  Especially before welcoming the madness of the holiday season.  There is a poetic feeling that travels through the streets of New York in the Fall. Or maybe I am just losing myself. An autumn in New York is a lot of things but I wrote a list below of what I am looking forward to.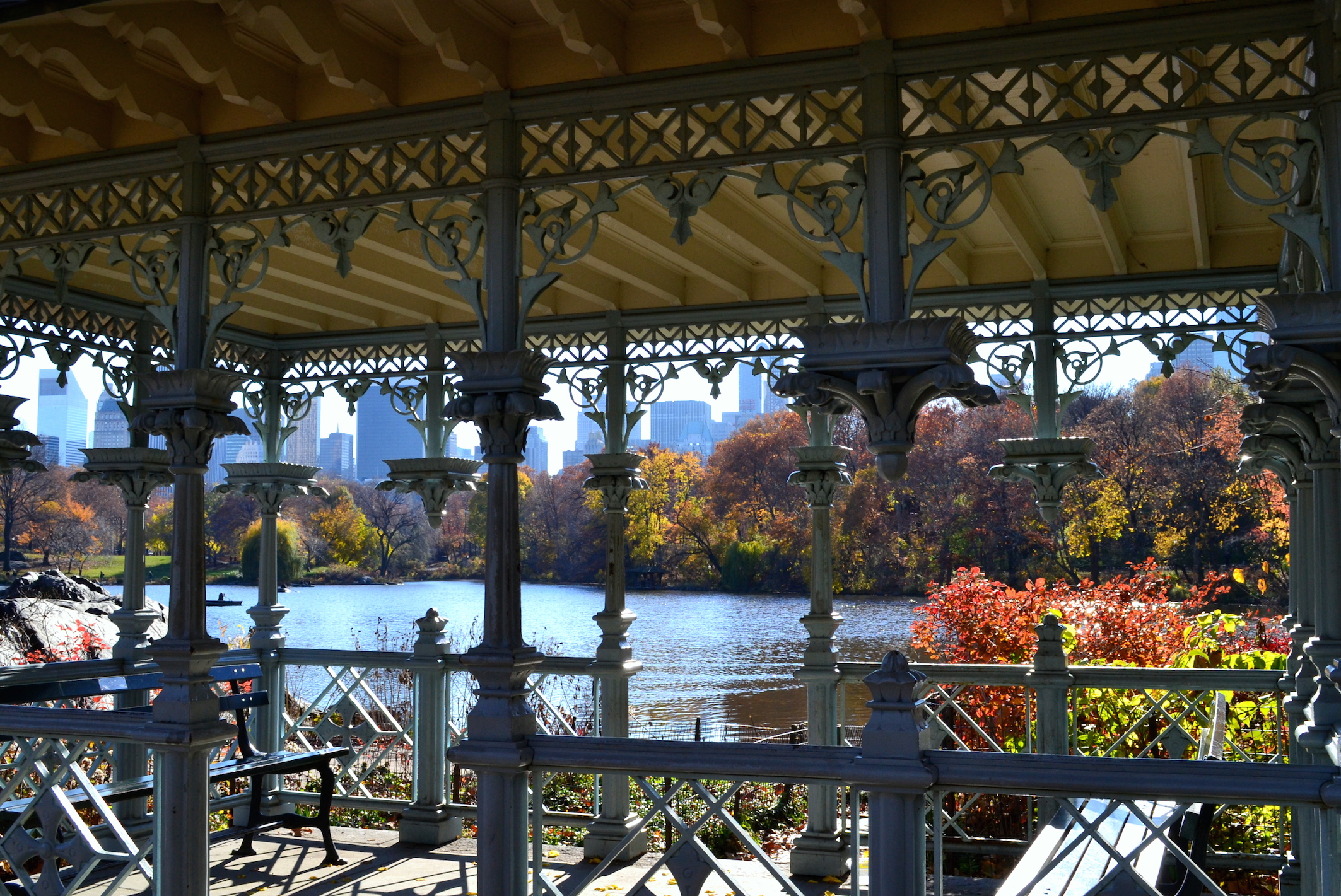 – J'ai commencé la saison par la traditionnelle cueillette des pommes. Comme d'habitude, c'est la manière pour moi de faire la transition été/automne. Cette année avec Harrison, nous sommes allés à Warwick, à une heure au nord de New York City. C'était une expérience unique et absolument mon verger préféré pour son atmosphère conviviale et accueillante. Vous pouvez lire l'article et voir toutes les photos ici.
– Finis les cafés glacés de l'été pour se rafraichir, désormais je retrouve les chocolats chauds. Bon, ce n'est pas qu'une activité d'automne, l'hiver et la neige à New York en font un passe-temps tout aussi délectable. Mais encore une fois, une transition pleine de douceur que la gourmande en moi apprécie.
– Chaque année, le changement de saison est magnifique à New York. Les feuilles se transforment et les parcs s'éblouissent des plus jolies couleurs rouge, orange, jaune… C'est un spectacle que je ne rate jamais et qui me rappelle à quel point j'aime cette ville.
—
– As usual, I started the season by the traditional apple picking.  This year, I went to Warwick, NY with Harrison and we had a memorable experience.  I am glad I found this wonderful place which is my favorite to spend a day in the countryside.  You can read more about and see all the pictures on my previous article here.
– I gave up iced coffee and switched back to hot chocolate.  Even though it is not only a Fall activity, because hot chocolate on a cold snowy Winter day makes even more sense.  But, this switch is bringing a touch of sweetness to my weekly routine.
– It is well known that in New York, the show is on the streets.  And in the Fall, it is no exception.  Noticing how the city is changing with its tree leaves turning brown, red and yellow.  This gorgeous spectacle never disappoints and it reminds me how much I love New York.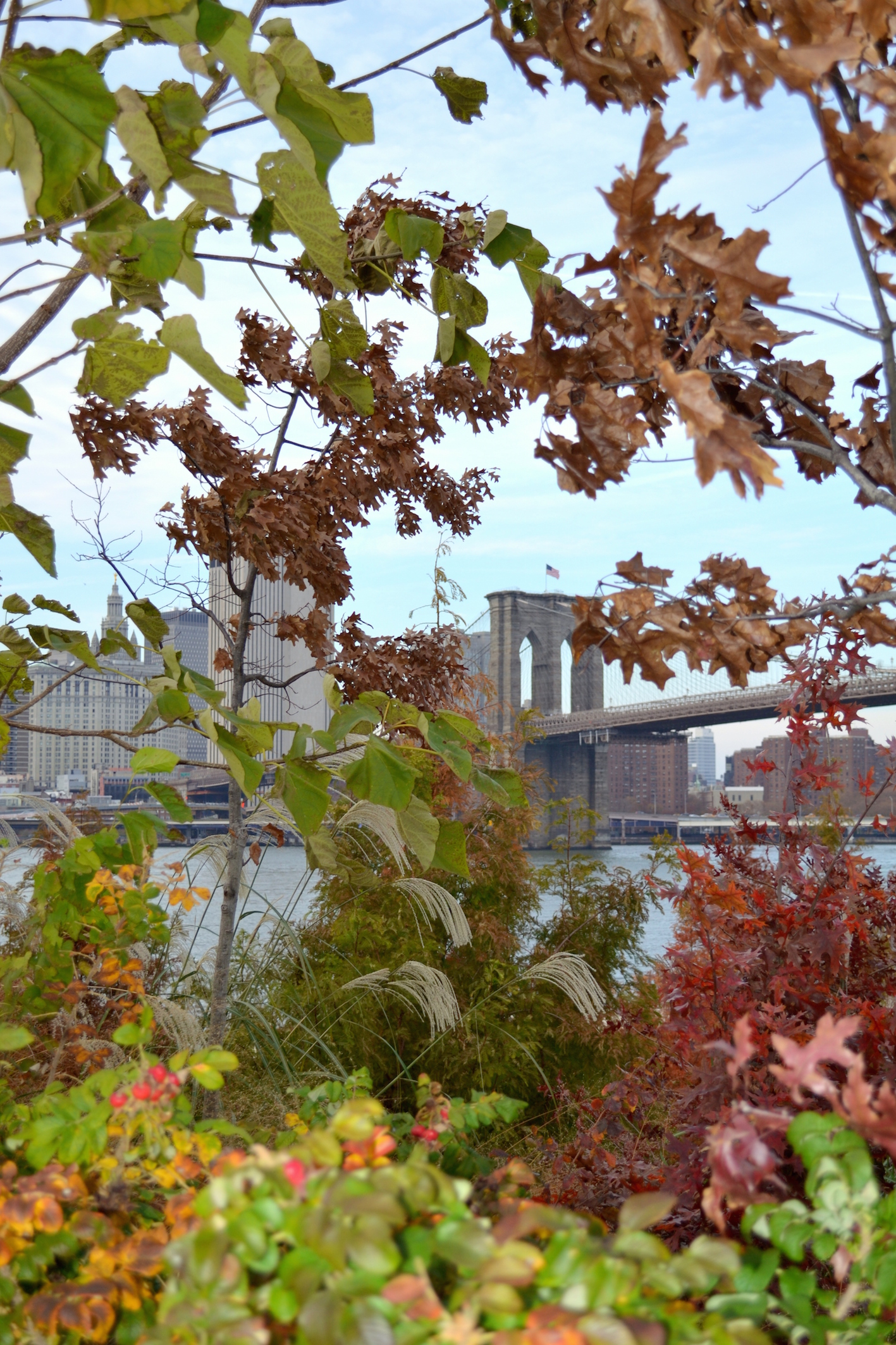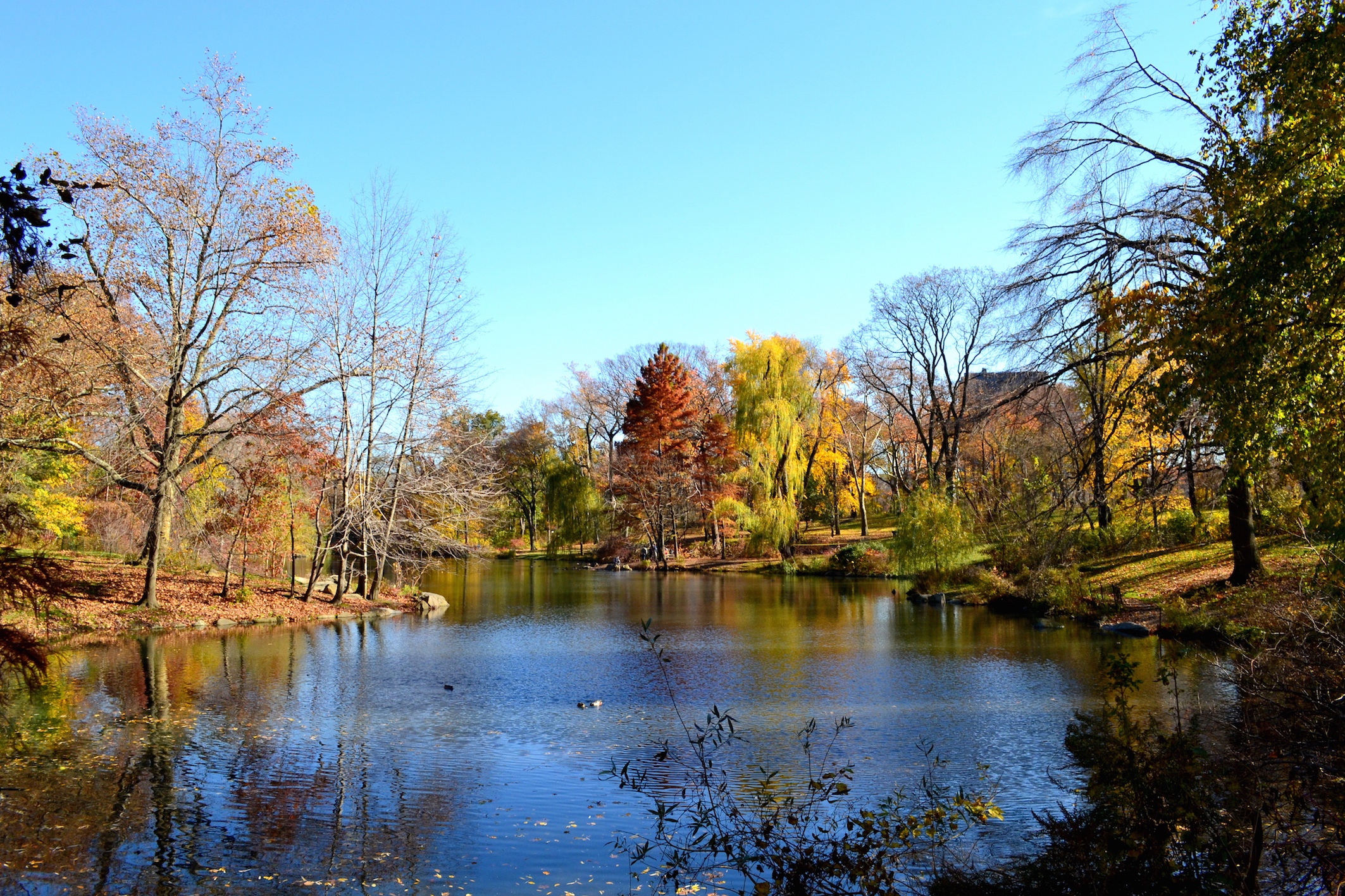 – Le passage d'une saison à l'autre est toujours brutale à NY. La semaine dernière, je suis passée du short au pull. Et tous les New-Yorkais semblent s'être donné le mot. Les bottes, vestes et chapeaux sont de sortie. Je n'ai pas encore fait la transition été/automne dans le placard mais j'ai pour sûr quelques idées sur mon shopping automnale.
– Le retour en cuisine. Je ne sais pas pour vous mais je suis assez flemmarde toute l'année l'été et je ne passe pas trop de temps à mijoter des petits plats. Avec la fraicheur, j'ai hâte de reprendre les soupes, les gratins, les gâteaux… Bref, le four reprend du service.
– En ce mois d'octobre, mes pensées sont aussi tournées vers Halloween et à la décoration. Je ne suis jamais contre une bonne partie de rigolades et Halloween à New York est une fête que j'adore. Cette année, Harrison aussi aura le droit à son déguisement et je suis en pleine recherche. Je prévois d'aller faire avec lui la parade des chiens à Tompkins Square Park cette année. Quant à la fête entre amis, ce sera forcément à Brooklyn qui ne déçoit jamais.
—
– The change of season in NYC is always brutal.  Last week, I went from one day wearing shorts to the next day all bundled up in a thick sweater.  It is like all New Yorkers were ready (and looking forward to it I suspect).  I like seeing the changes on people's clothes.  Boots, scarves and sweaters are back to town.  I have not done the switch Summer to Fall clothing in my closet yet.  However, I have a few ideas about my upcoming Fall shopping trips.
– In the Fall, I also love to be back in my kitchen. Cooking is something I am so lazy to do all year in the Summer.  With the drop of the temperatures, I love going back to my old recipes and trying new ones.  I am looking forward to welcoming homemade soups, cakes and gratins in my belly.  It seems like my oven is back to work this season!
– But what would be the month of October without Halloween in New York and its spooky decorations?  I am never the one to shy away from a good laugh and Halloween always does it for me and my friends.  It is our first time with Harrison and I am in deep search of a costume.  I am thinking about doing the Tompkins Square Halloween Dog Parade with him.  I am also very excited for another Halloween party in Brooklyn, the best in town.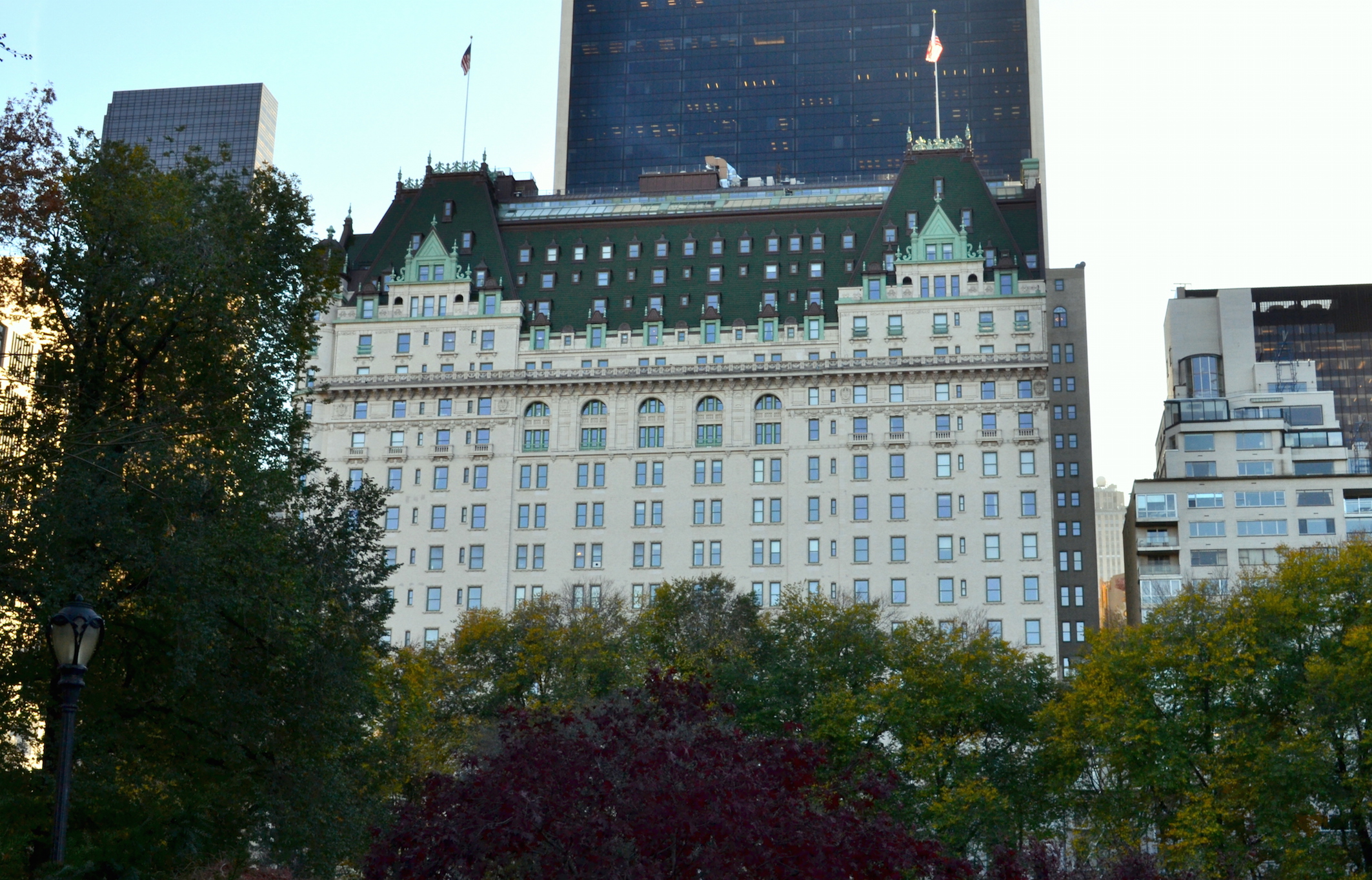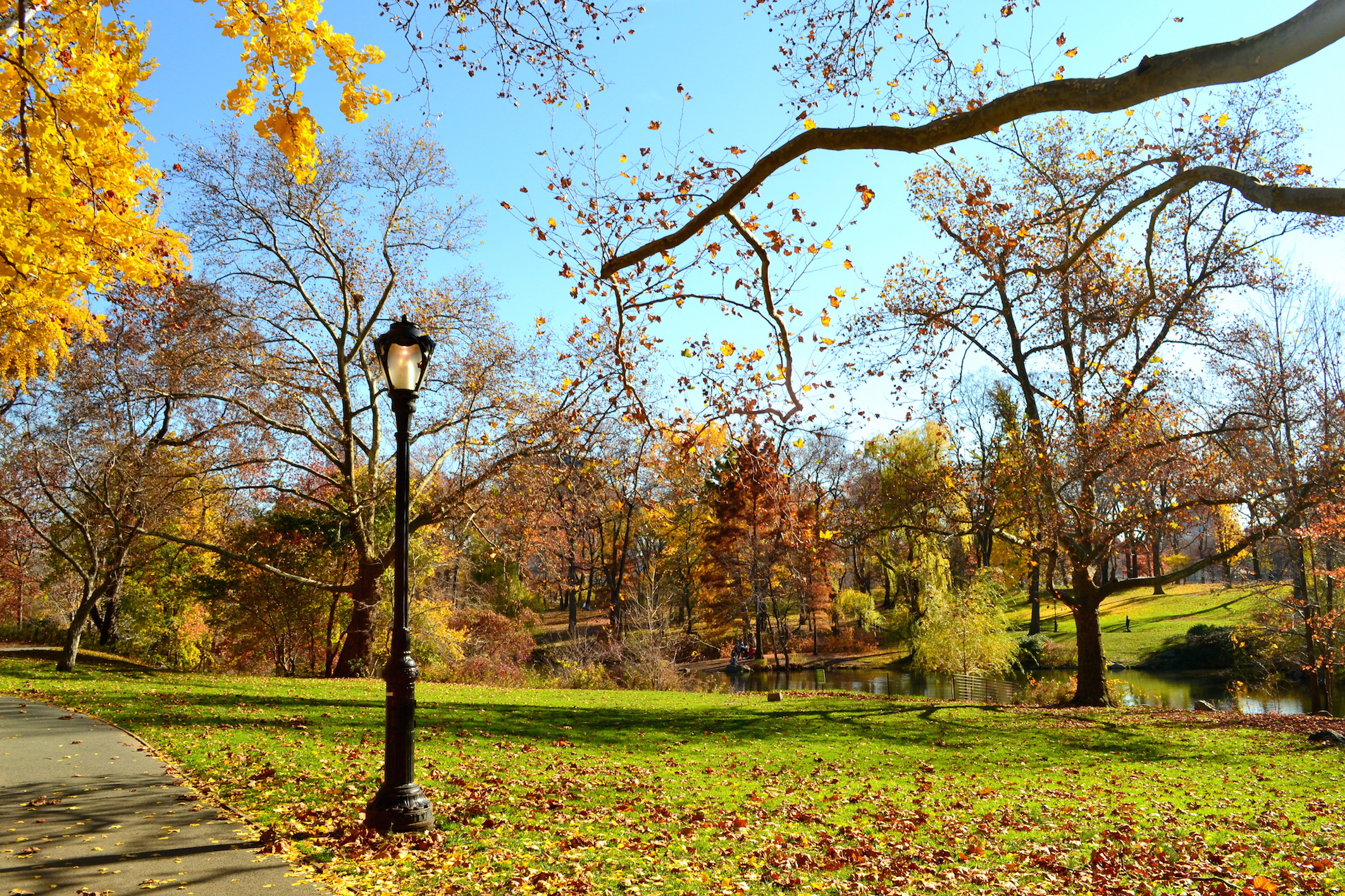 – Je compte aussi reprendre l'activité très coupable du binge-watching. Profiter de mon canapé et des journées grises pour rester au chaud à regarder des séries. Mais surtout me prélasser devant des vieux films. La romance du vieux Hollywood me réconforte et j'aime me perdre le temps d'une journée/soirée dans les années 20, 30 et 40.
– Le mois d'octobre est aussi l'anniversaire de mon arrivée à New York. Le jour où j'ai posé les pieds à Manhattan bien décidée à ne jamais la quitter. Entre New York City et moi, c'est une histoire d'amour qui dure, mais aussi ma plus jolie Love Story. Je vous en parlerai plus dans une dizaine de jours.
Et vous? Avez-vous déjà passé un automne à New York? Quelles sont vos activités d'automne favorites?
PS: ces photos ont été prises lors des années précédentes. Juste un petit aperçu de ce qui nous attend dans quelques jours/semaines à New York.
—
– With the cold weather and some grey days ahead of us, it is the perfect excuse to get busy binge-watching on the couch. Like many, I am a big Netflix believer. However, there is nothing I enjoy more than watching old movies. The Old Hollywood glamour knows how to comfort me and I love spending times in the 20's, 30's and 40's for an afternoon or a night.
– Last but not least, October is more importantly the month I arrived in New York City.  I set foot in Manhattan and was determined to make it my home.  Between New York and I, it was love at first sight and this love is even stronger today.  It is probably my favorite Love Story of all.  But I will talk to you more about it in 10 days or so.
How about you? What are you looking forward to this Fall? 
NB: These photos were taken during my previous year in New York. Just a taste of what the city will look like in a couple of days/weeks.
xx Jennie
—
(Visited 293 times, 1 visits today)