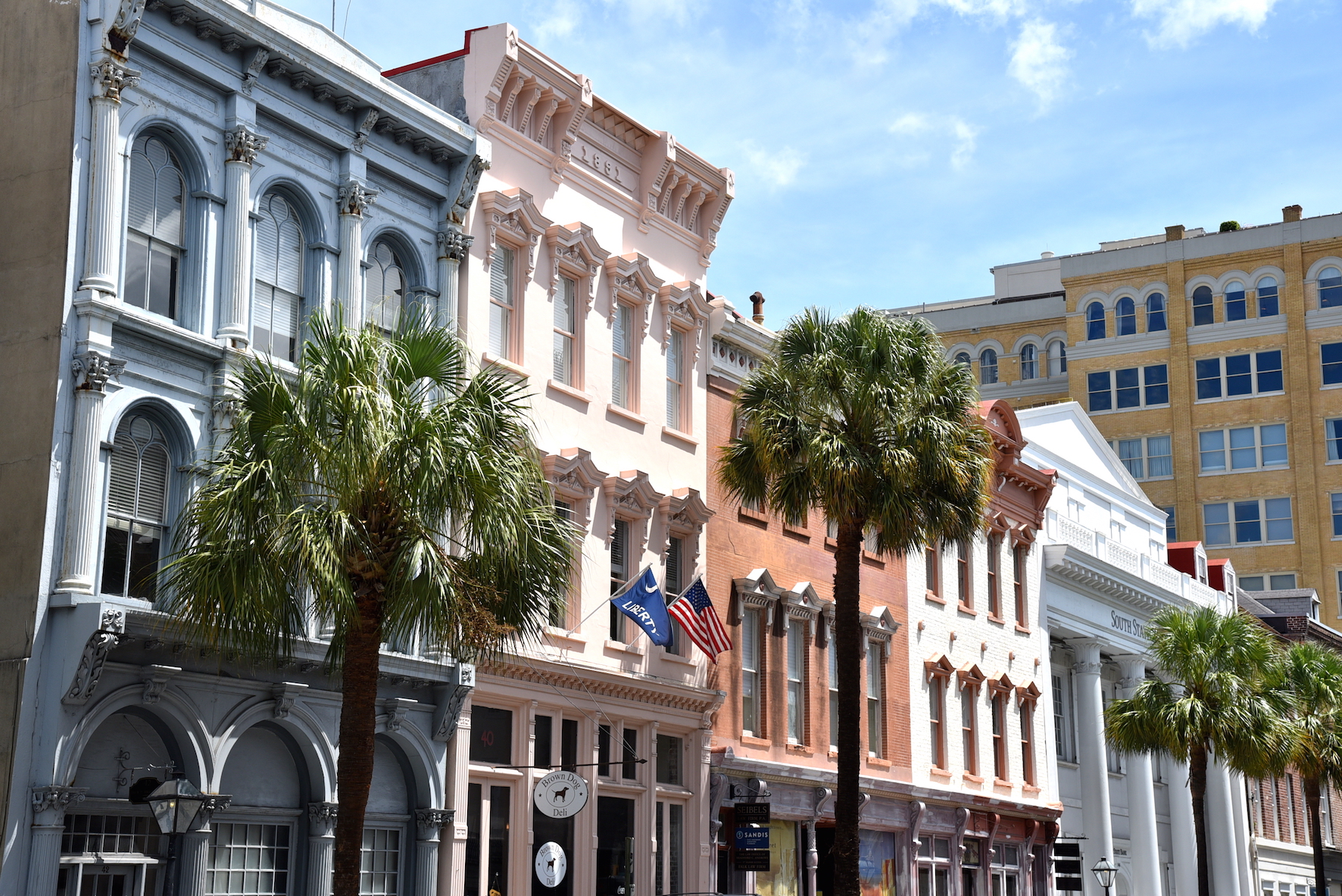 Visiter Charleston, c'est un peu comme être revenu dans le temps. Cette ville américaine de la Caroline du Sud est l'une des plus charmantes et colorées. On y ressent le patrimoine historique des Etats-Unis: l'époque coloniale, la révolution et la guerre civile. Ce que j'aime avec le Sud est qu'on a l'impression que le temps s'est ralenti.
Visiting Charleston feels like going back in time. This charming and colorful city of South Carolina is full of History: the colonial era, the American revolution, the Civil War. Even today, you can still sense the significant American heritage. What I love the most every time I am in the South is that it seems like time has slowed down.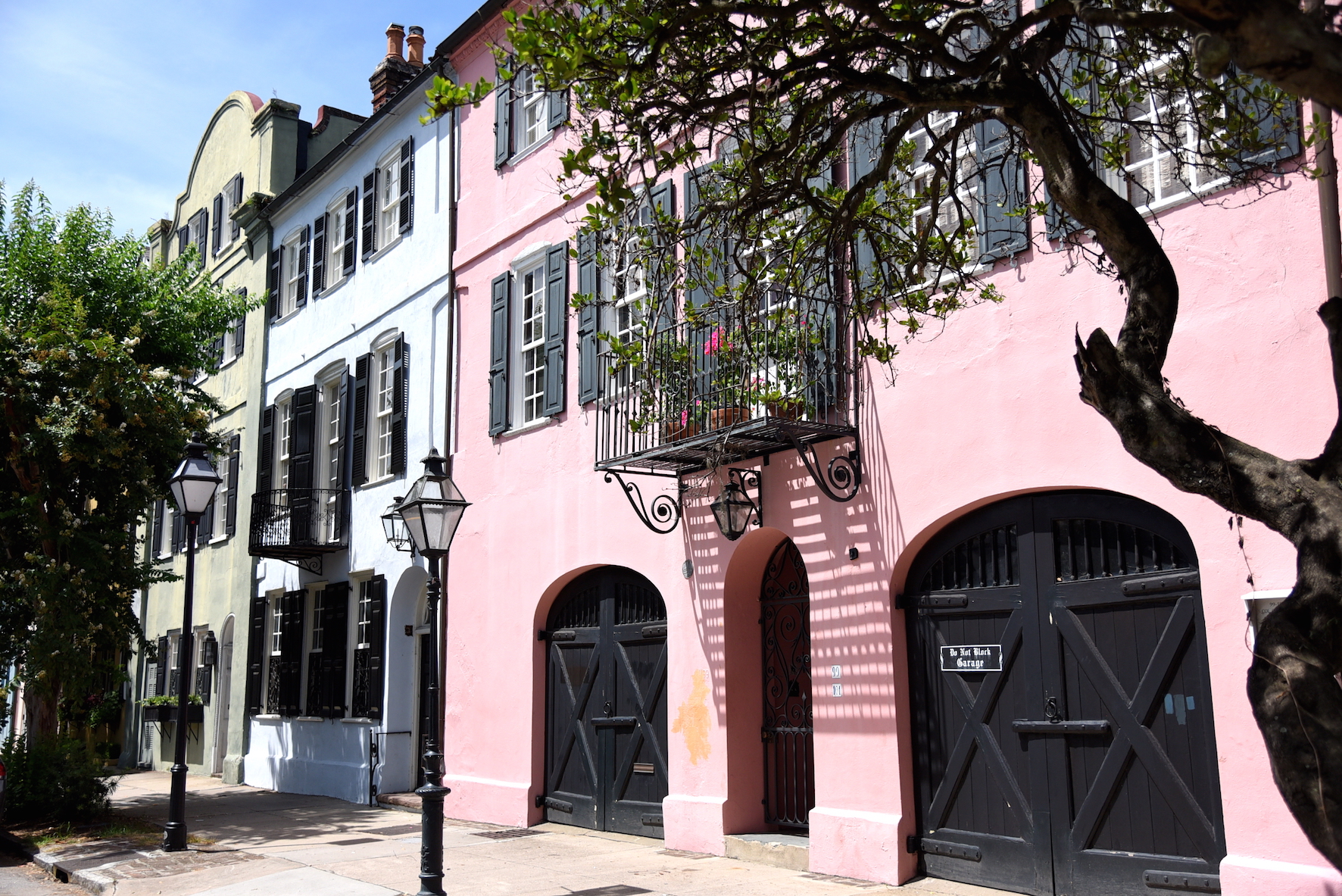 Nous avons commencé cette visite par le célèbre Rainbow Row. Il s'agit de 13 maisons accolées au style colonial et aux couleurs pastel sur East Bay Street. C'est également la rue la plus photographiée de Charleston.
We started visiting the city by admiring the famous Rainbow Row. Thirteen Georgian houses all next to each other and all painted in pastel colors on East Bay Street. Not surprising then that Rainbow Row is the most photographed street of Charleston.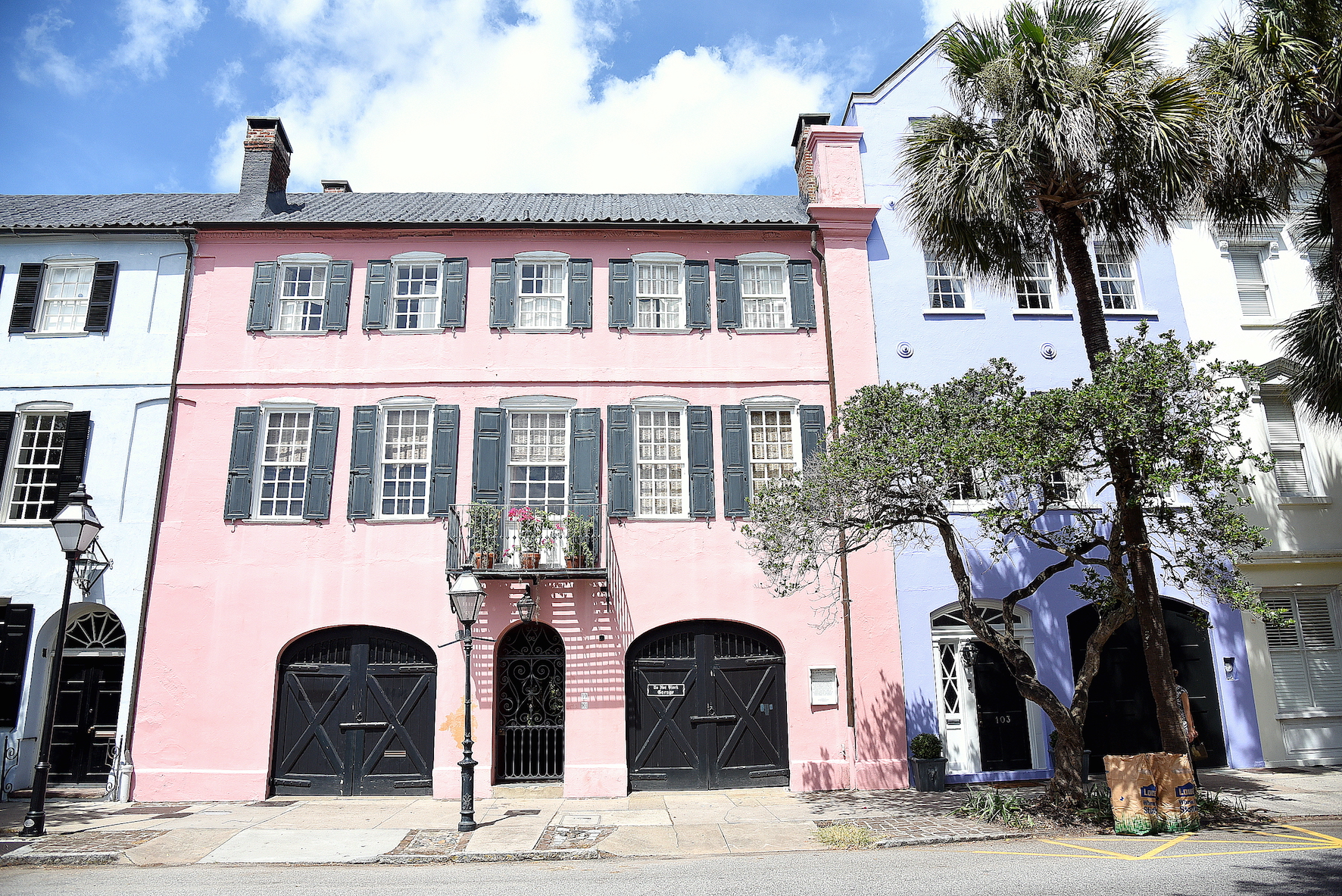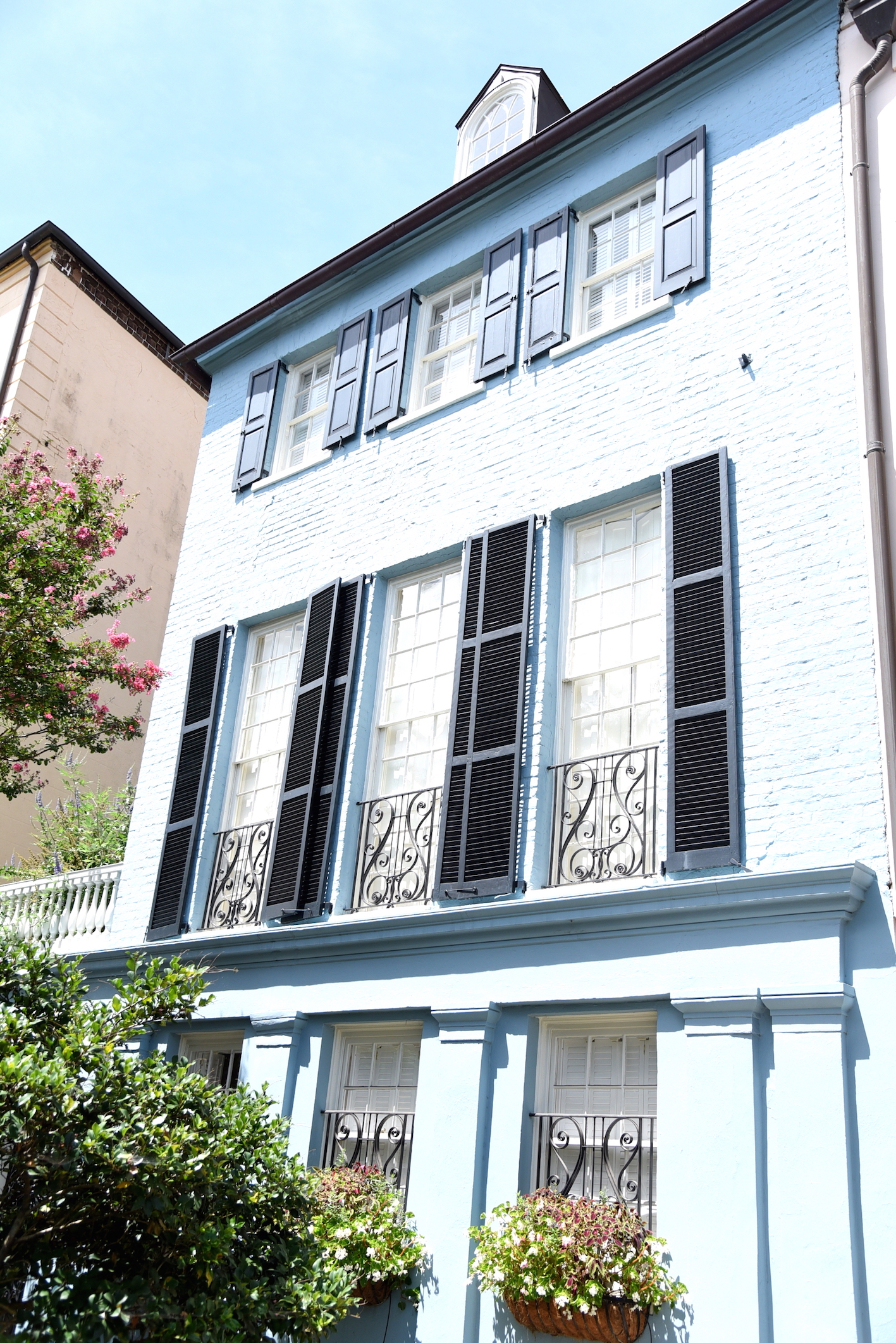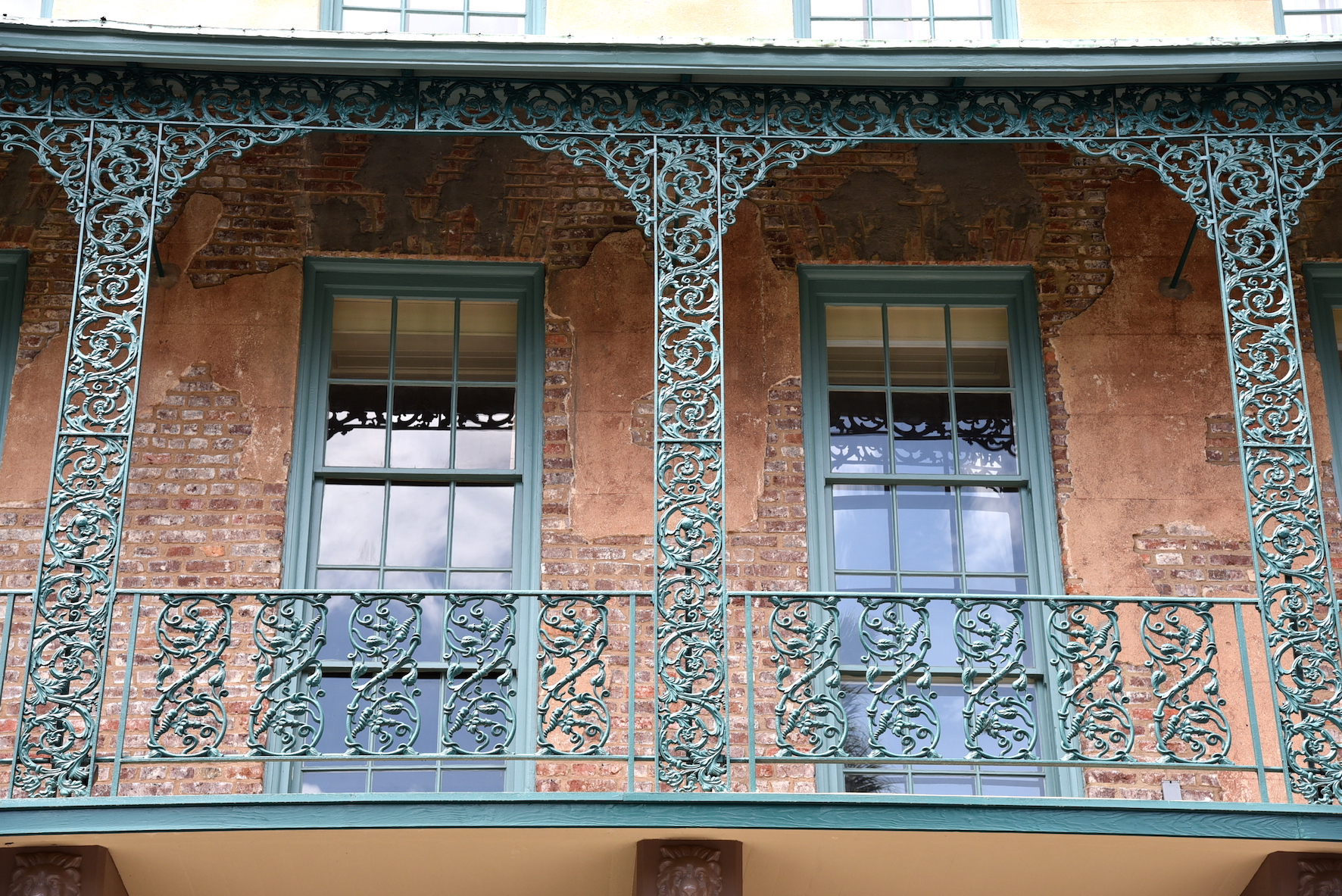 Le charme historique de Charleston, de ses anciens monuments, du quartier français et même du campus de son université est indéniable. Malgré la chaleur humide, on prend beaucoup de plaisir à vagabonder d'une rue à l'autre qui réserve toujours une jolie surprise.
The historic charm of Charleston with its old buildings, the French Quarter and even the campus of its University is undeniable. Even under this humid Summer heat, it is impossible not enjoy walking around its streets.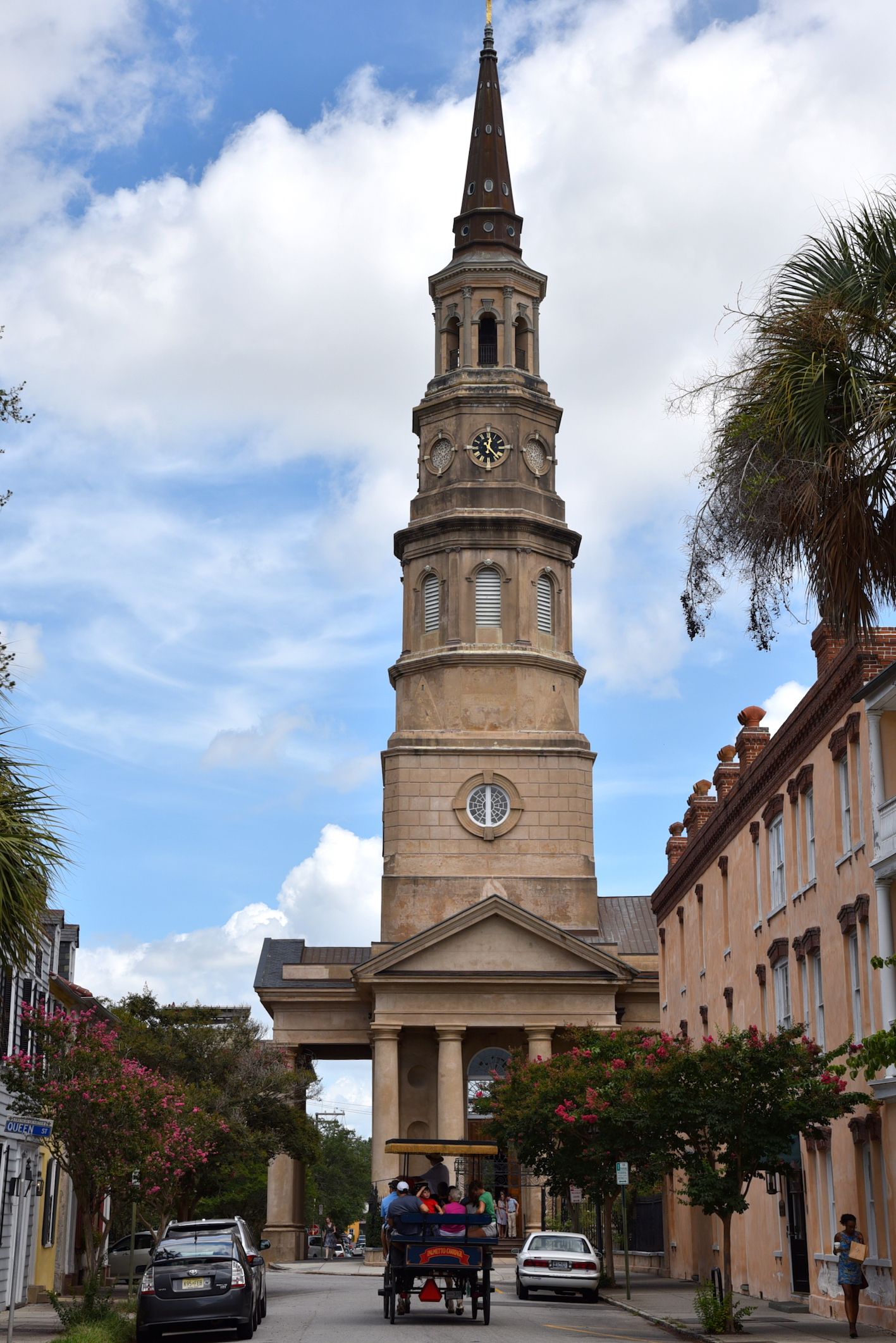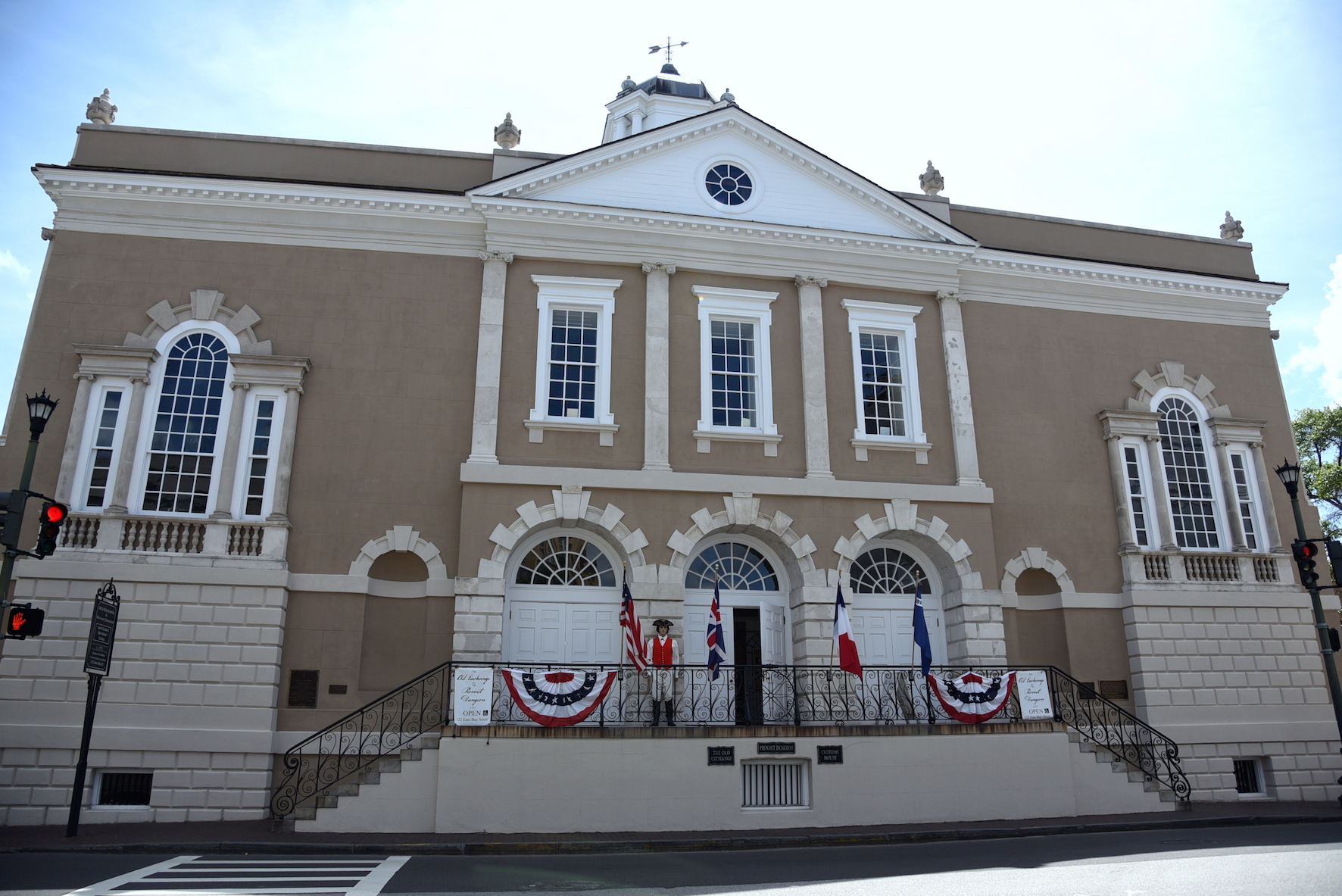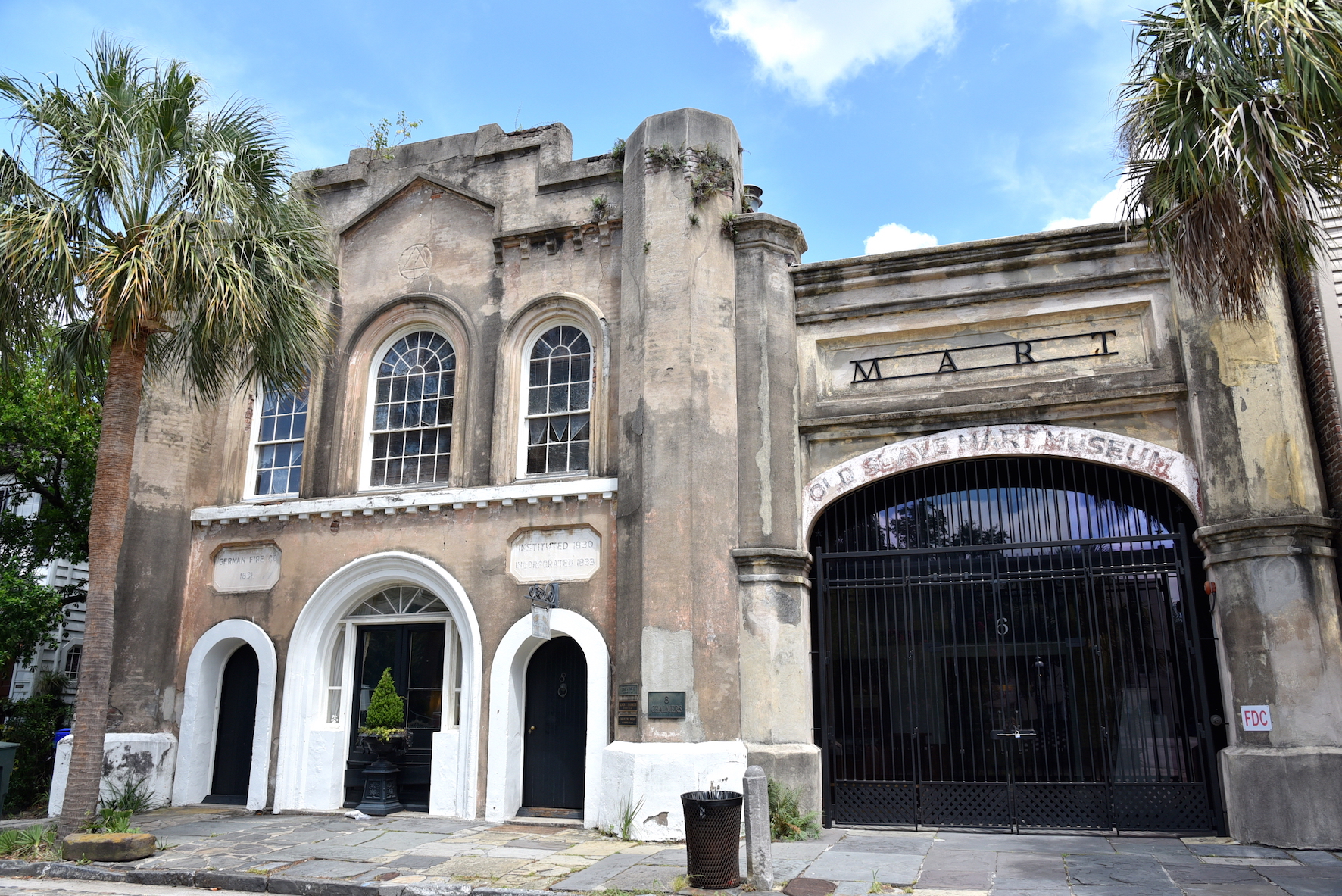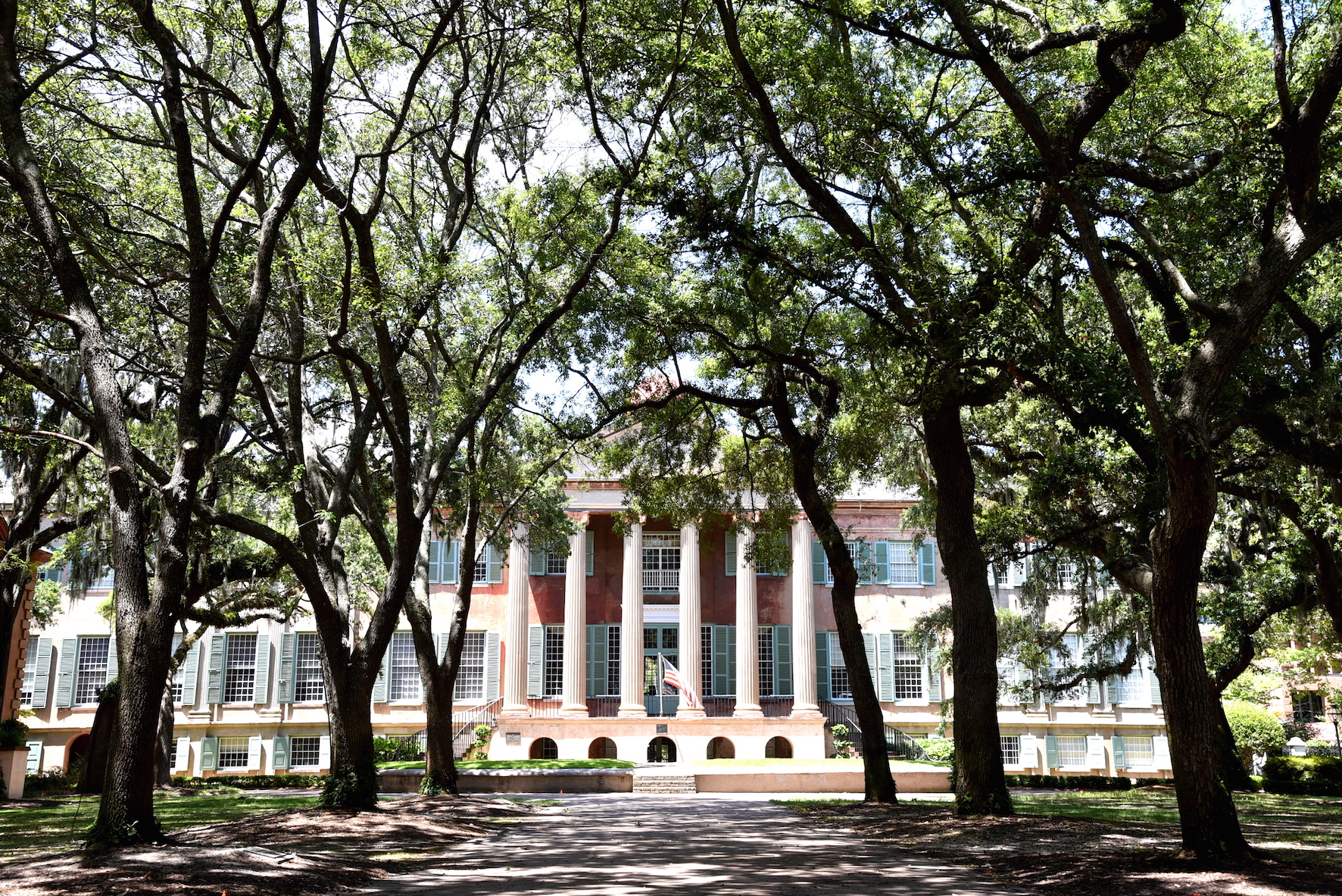 Impossible de s'arrêter par Charleston sans visiter une de ses anciennes demeures. Vous me connaissez, c'est une de mes activités préférées lors d'un voyage (comme ici en Louisiane et ici à Newport, RH). Nous avons visité la maison de Nathaniel Russel sur Meeting Street.
When in Charleston, it is a must to stop by one of its old houses/mansions. You know that I can't resist touring a house (like here in Louisiana or here in Newport, RH). We opted for a tour of Nathaniel Russel's house in Meeting Street, home of a merchant and one of the wealthiest family of the city.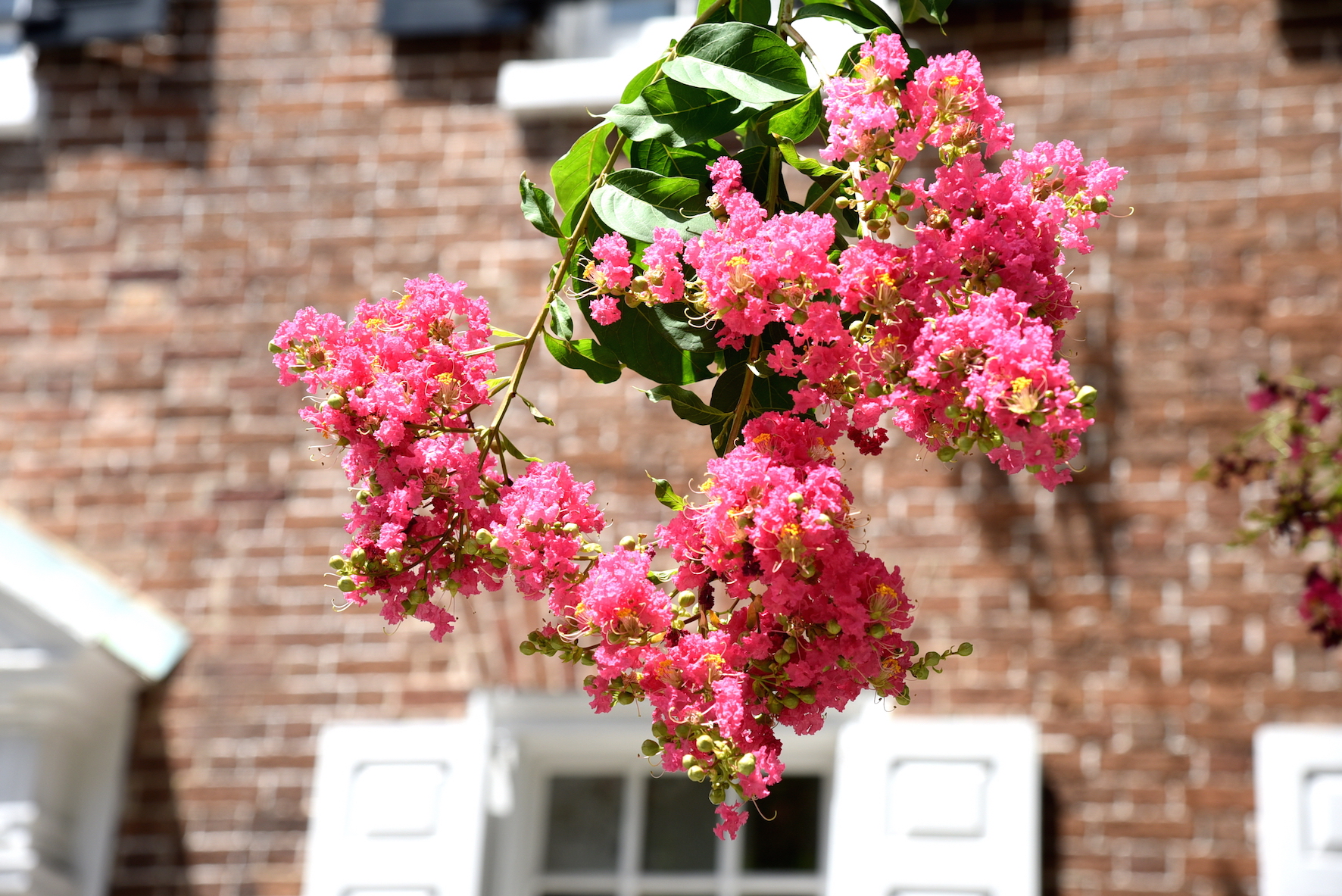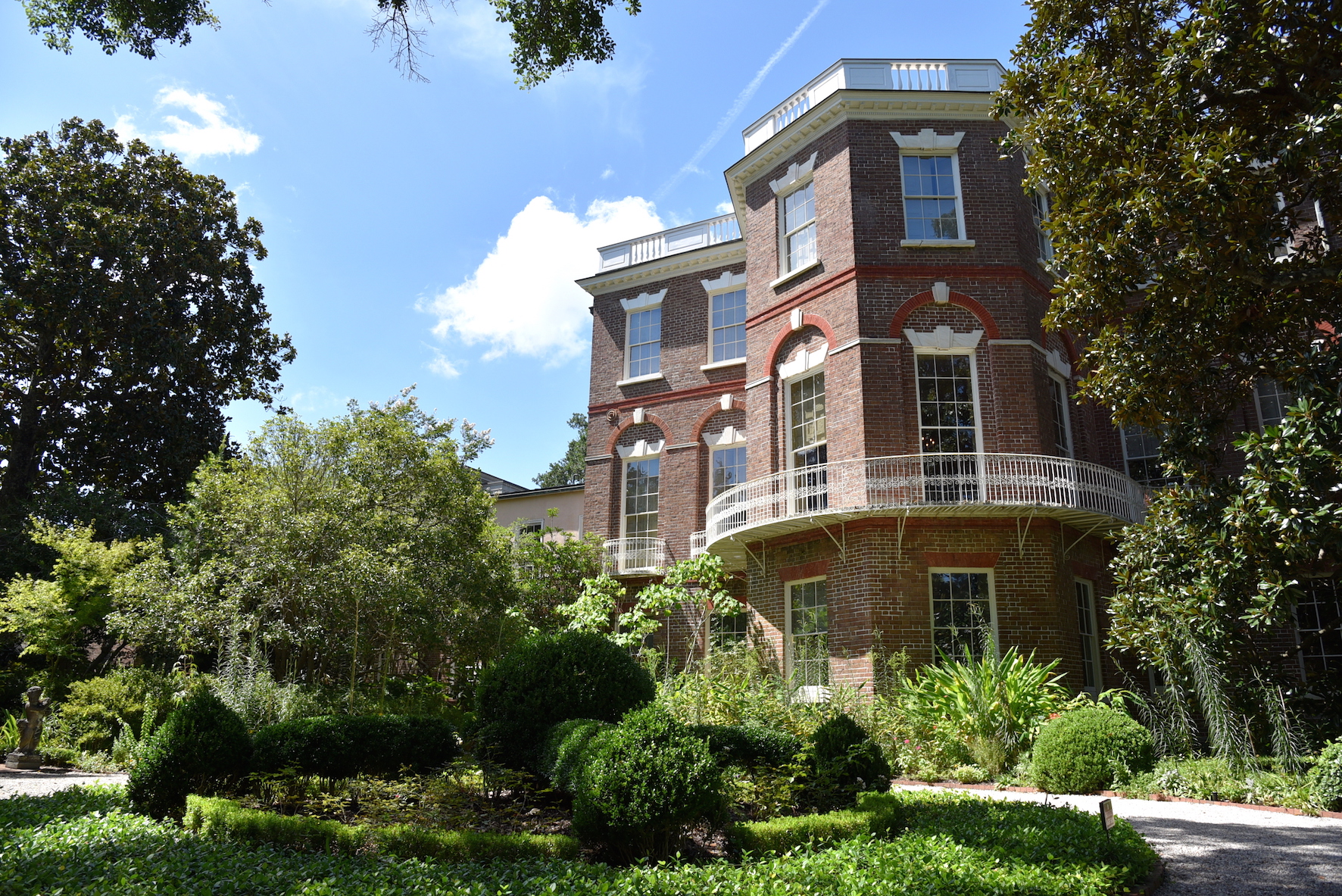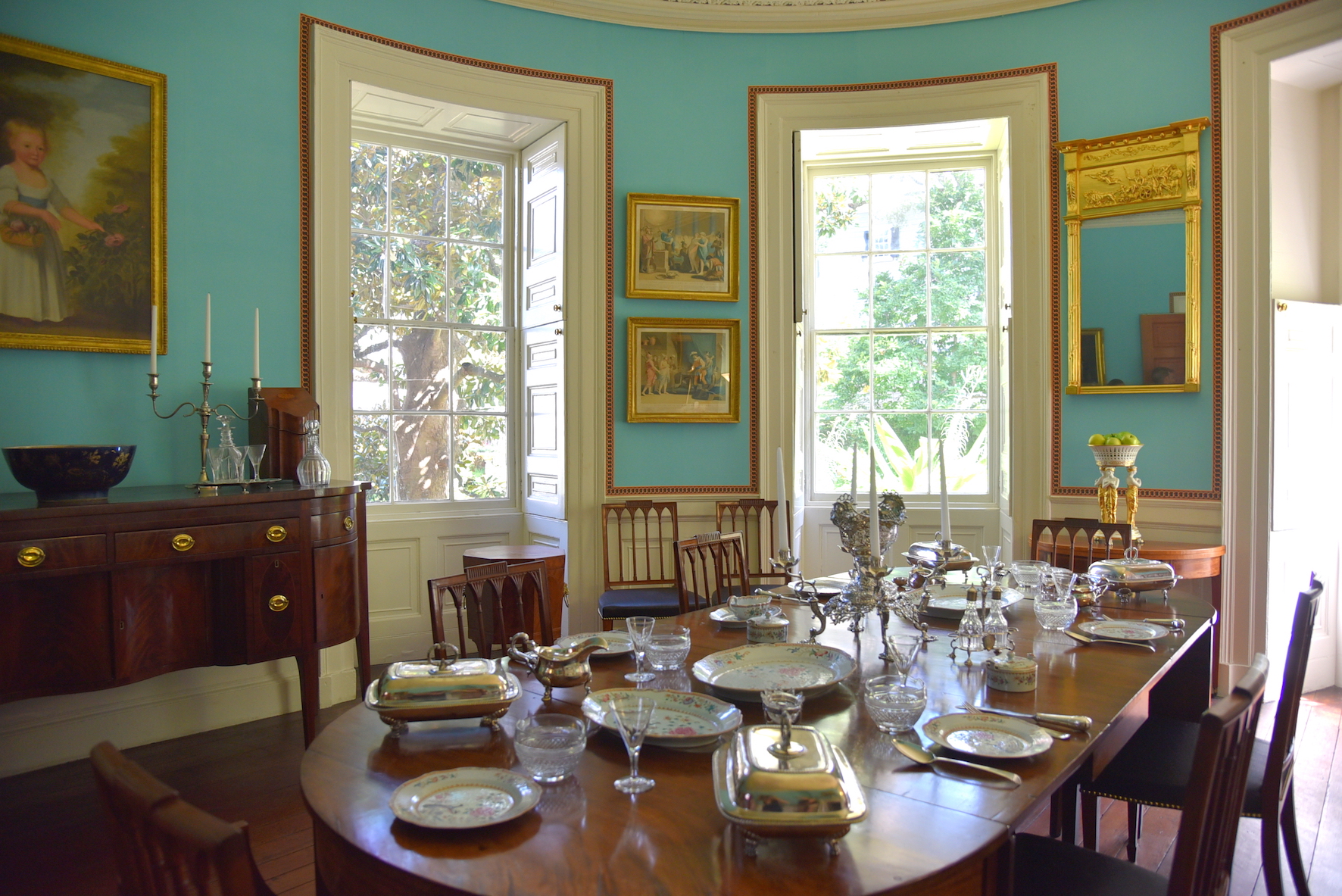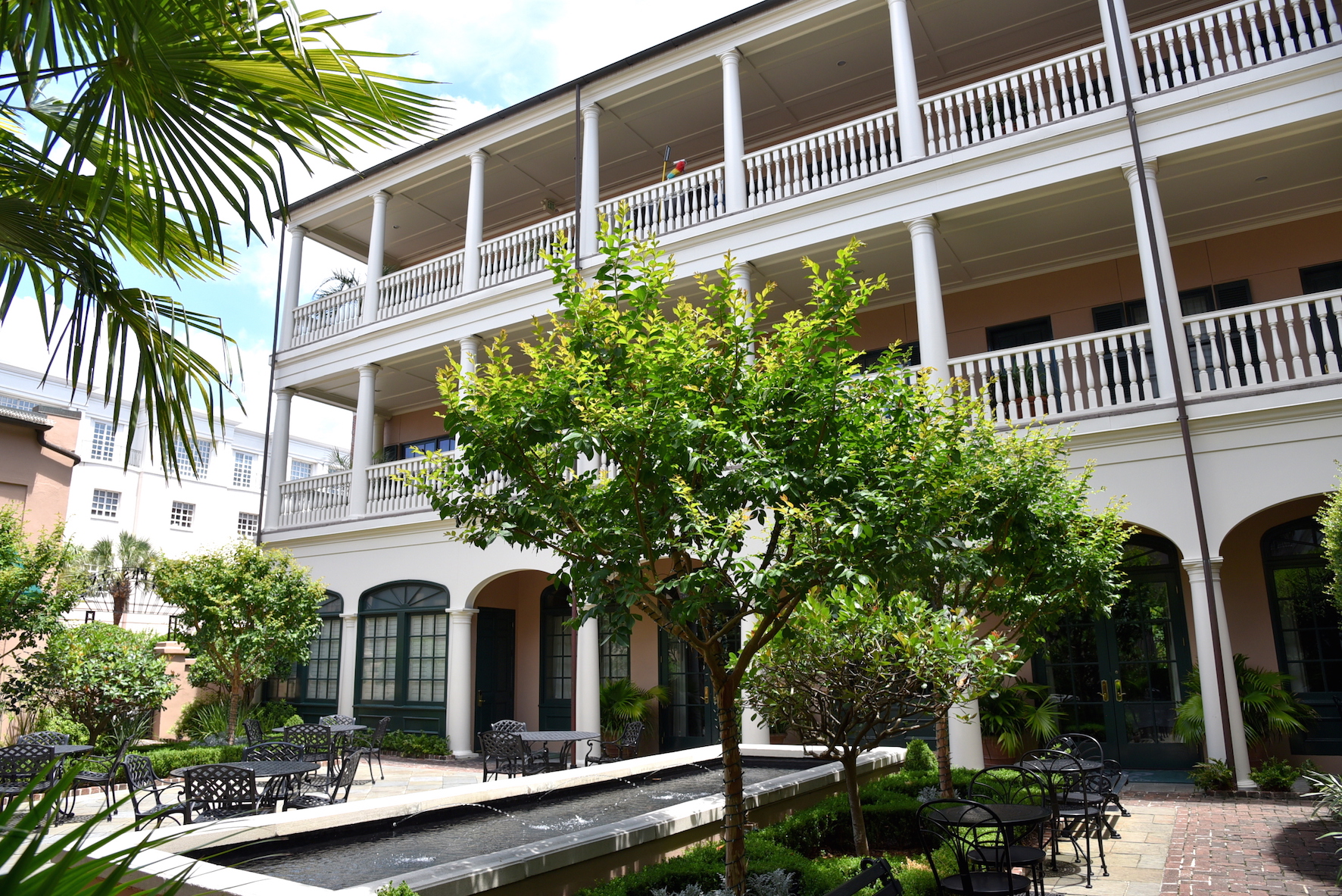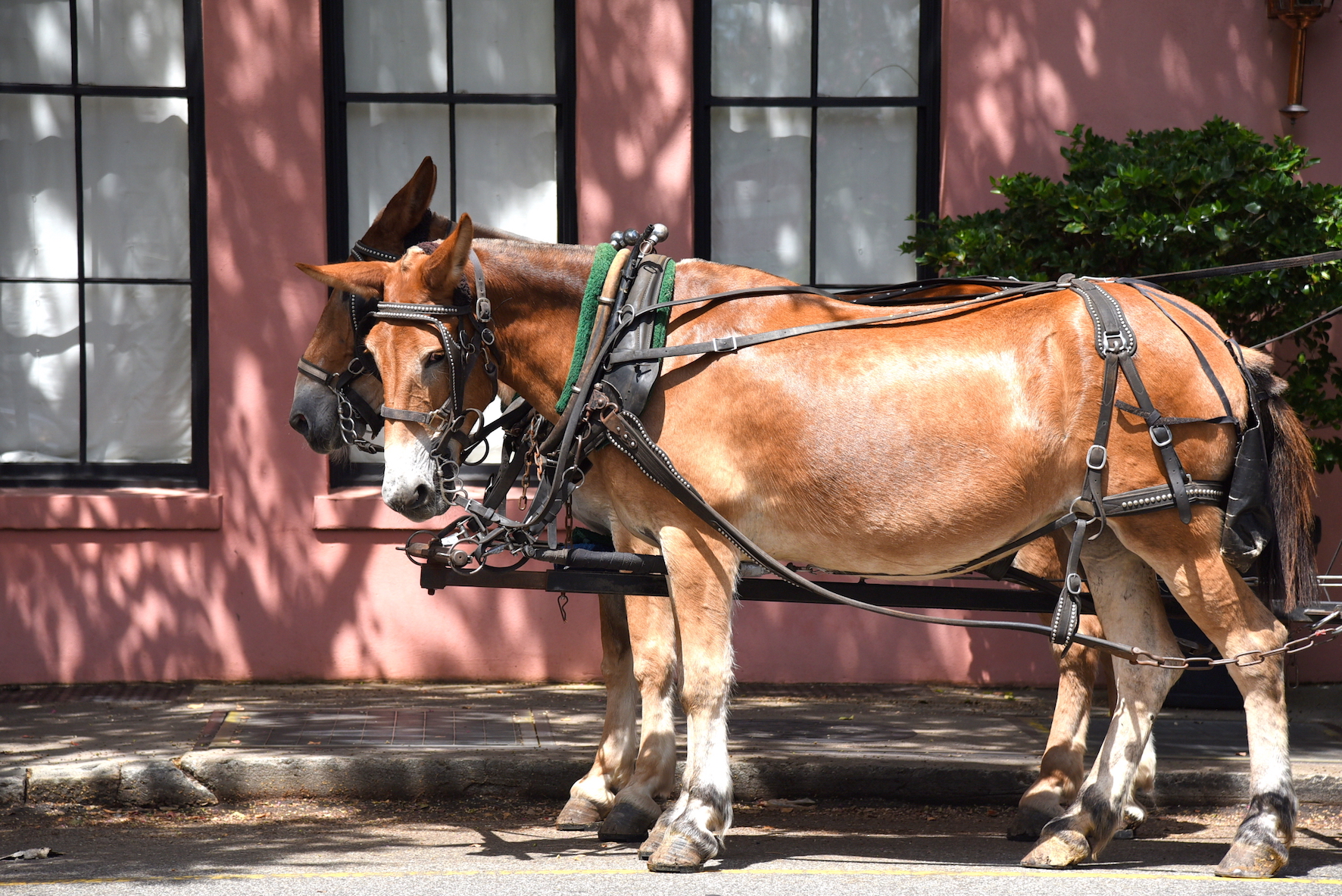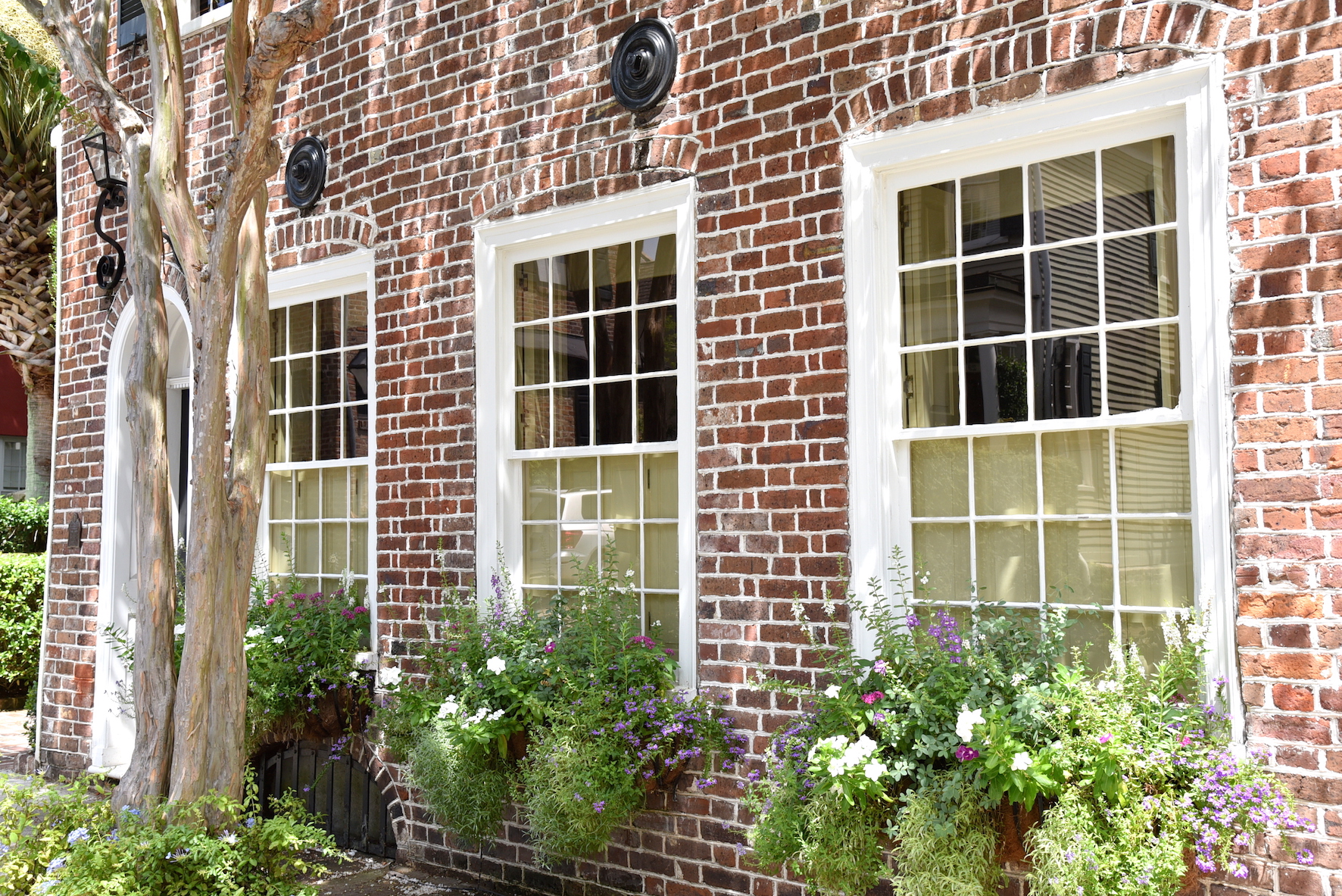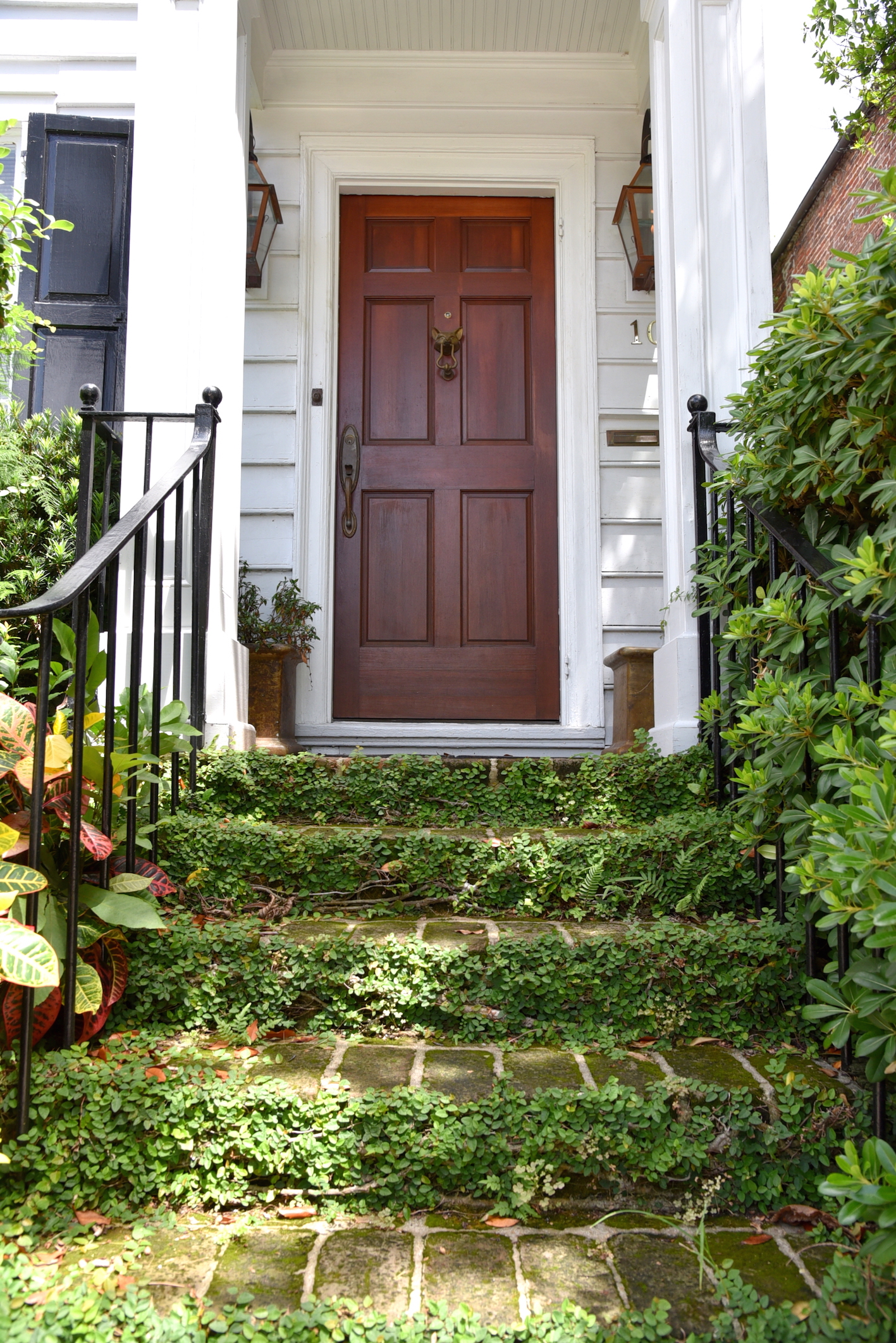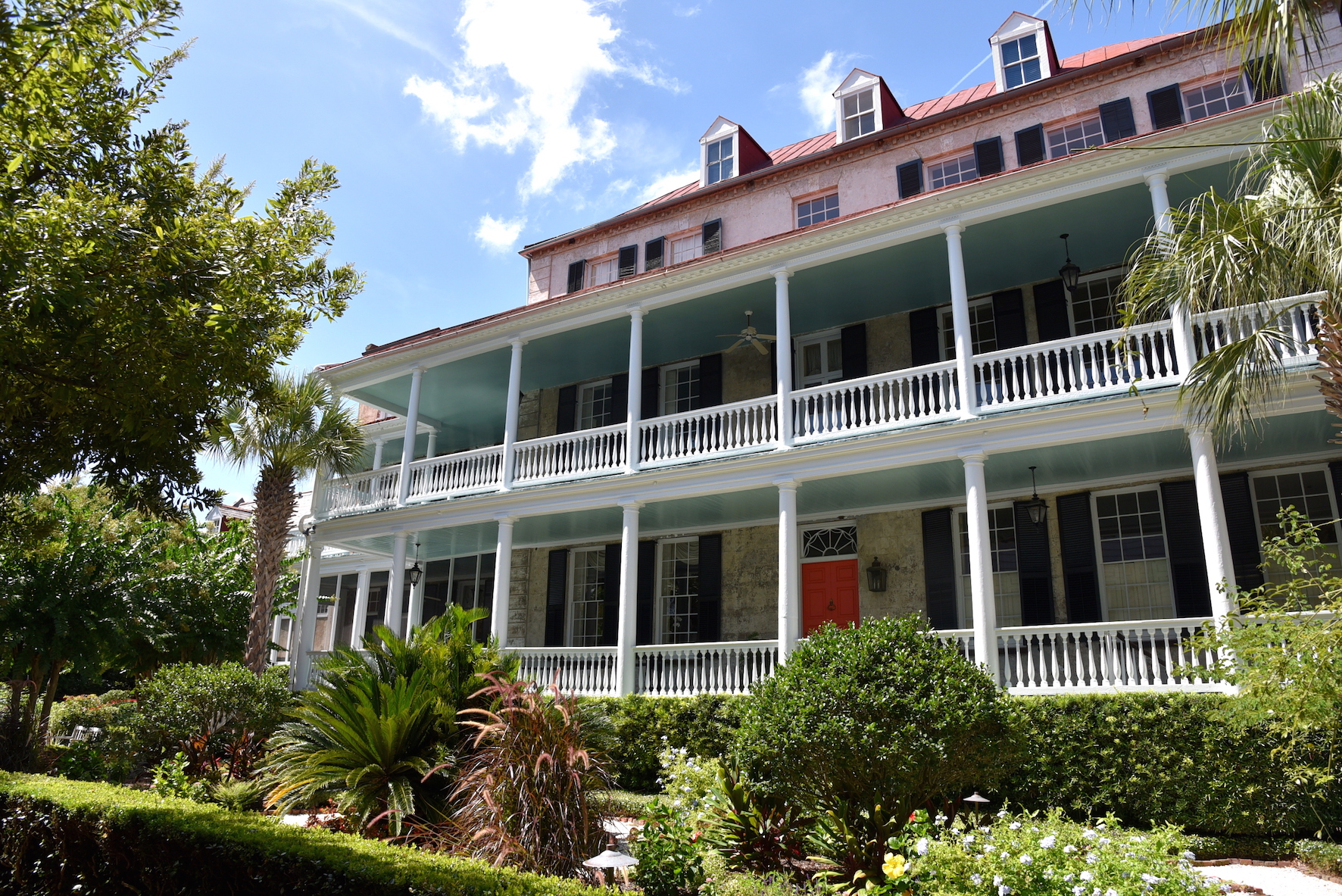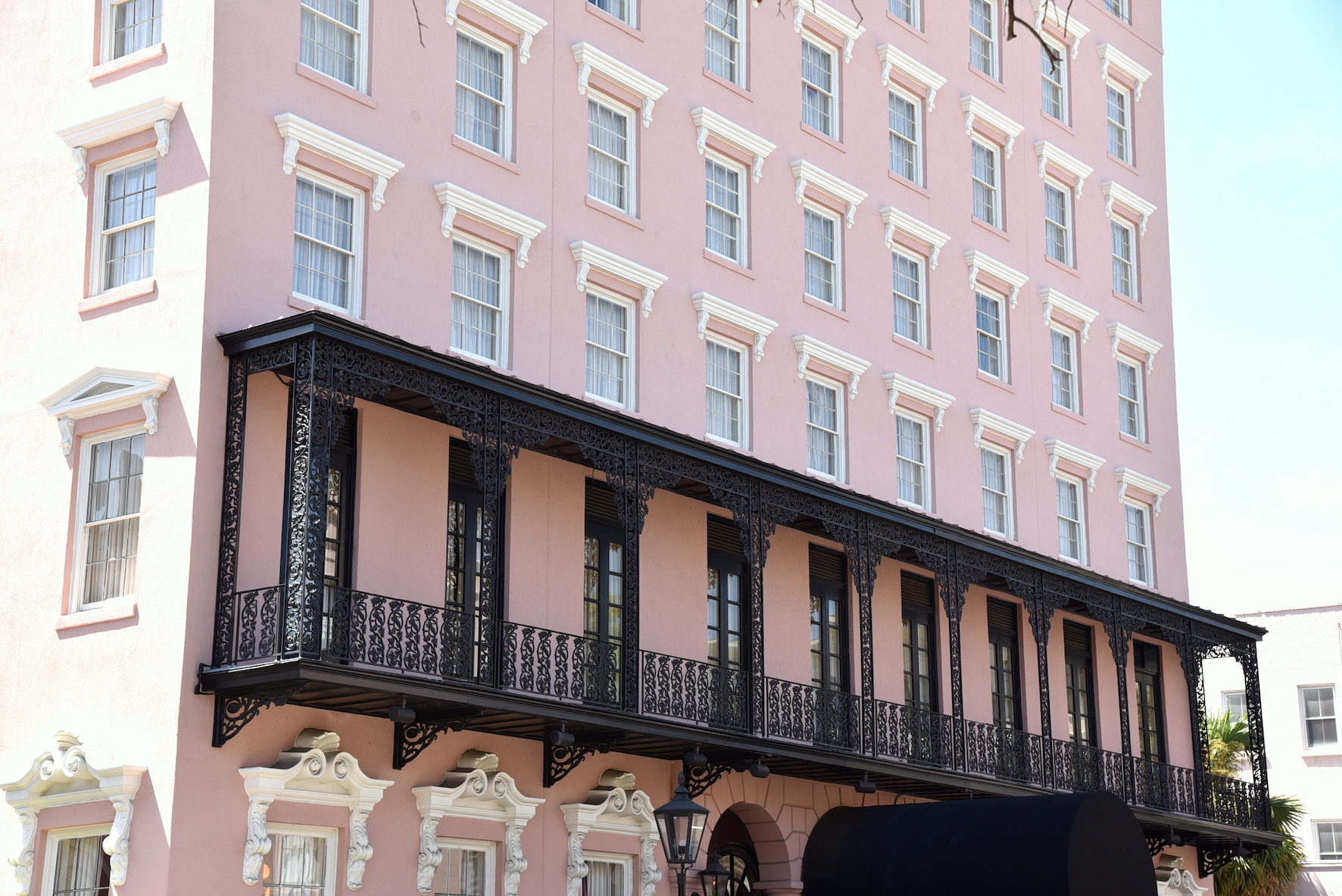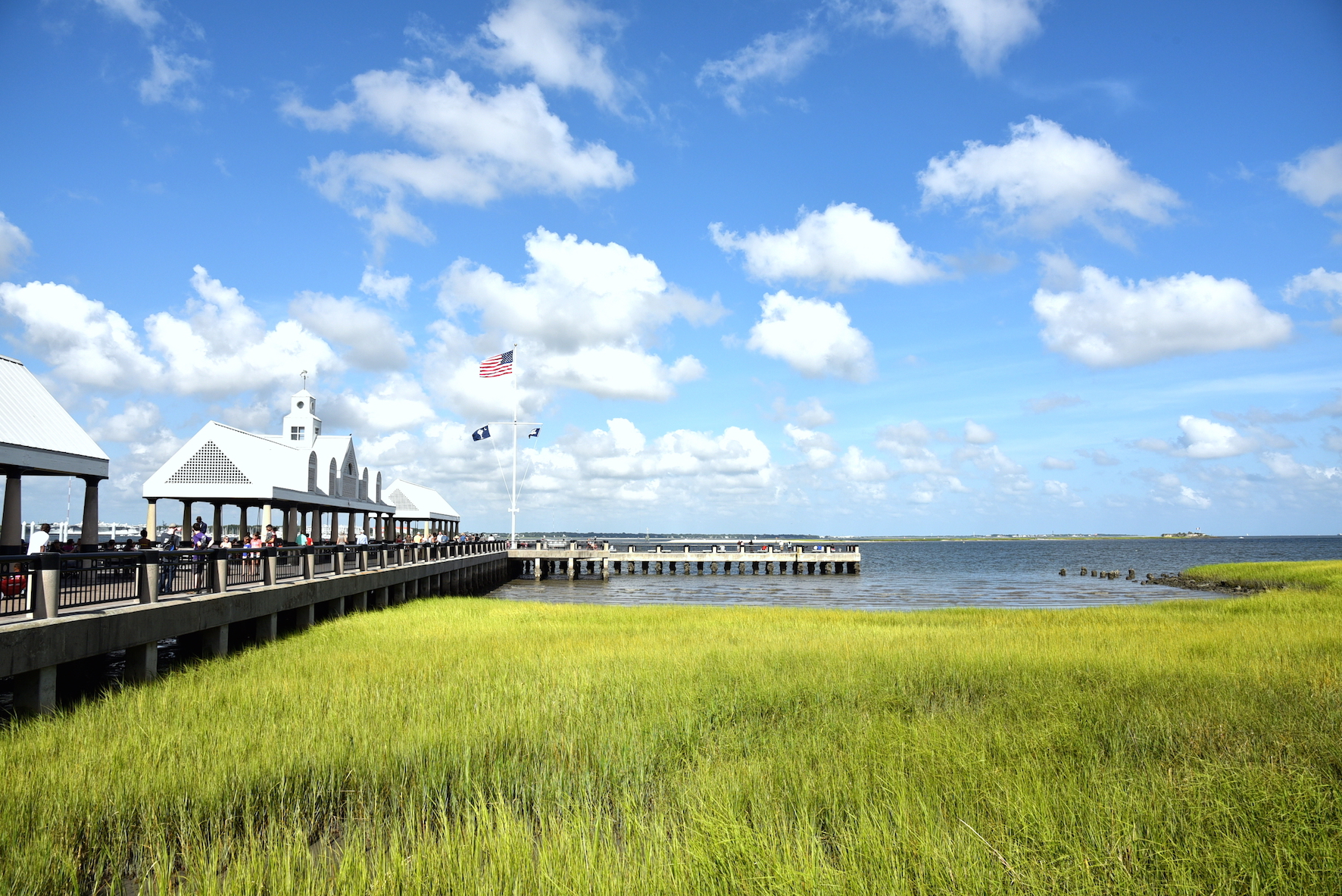 J'ai adoré cette journée passée à la découverte de Charleston. J'ai même pu en profiter pour vous shooter mon look. Même si cette visite a été beaucoup trop courte à mon goût, il est vrai qu'on peut arpenter la ville facilement en une seule journée. Mais il y a encore beaucoup d'autres endroits qui méritent d'être fréquentés, comme les charmants petits restaurants et café, les plantations et marécages aux abords de la ville. A la prochaine, Charleston!
Connaissez-vous Charleston? Quelle autre ville me conseillez-vous de visiter aux Etats-Unis?
—
I loved spending the day discovering Charleston. It was on my travel bucket list since I moved to the US.  Even though, I feel like I needed more time to fully enjoy the city and understand its history, I still saw most of it in a day. The only down point that will make me come back for sure is to stay at one of its beautiful hotels and try out all the pretty coffee shops as well as visiting the plantation nearby.  See you another time, Charleston!
Have you been to Charleston? What city would you recommend me to visit for a next trip within the US?
(Visited 828 times, 1 visits today)