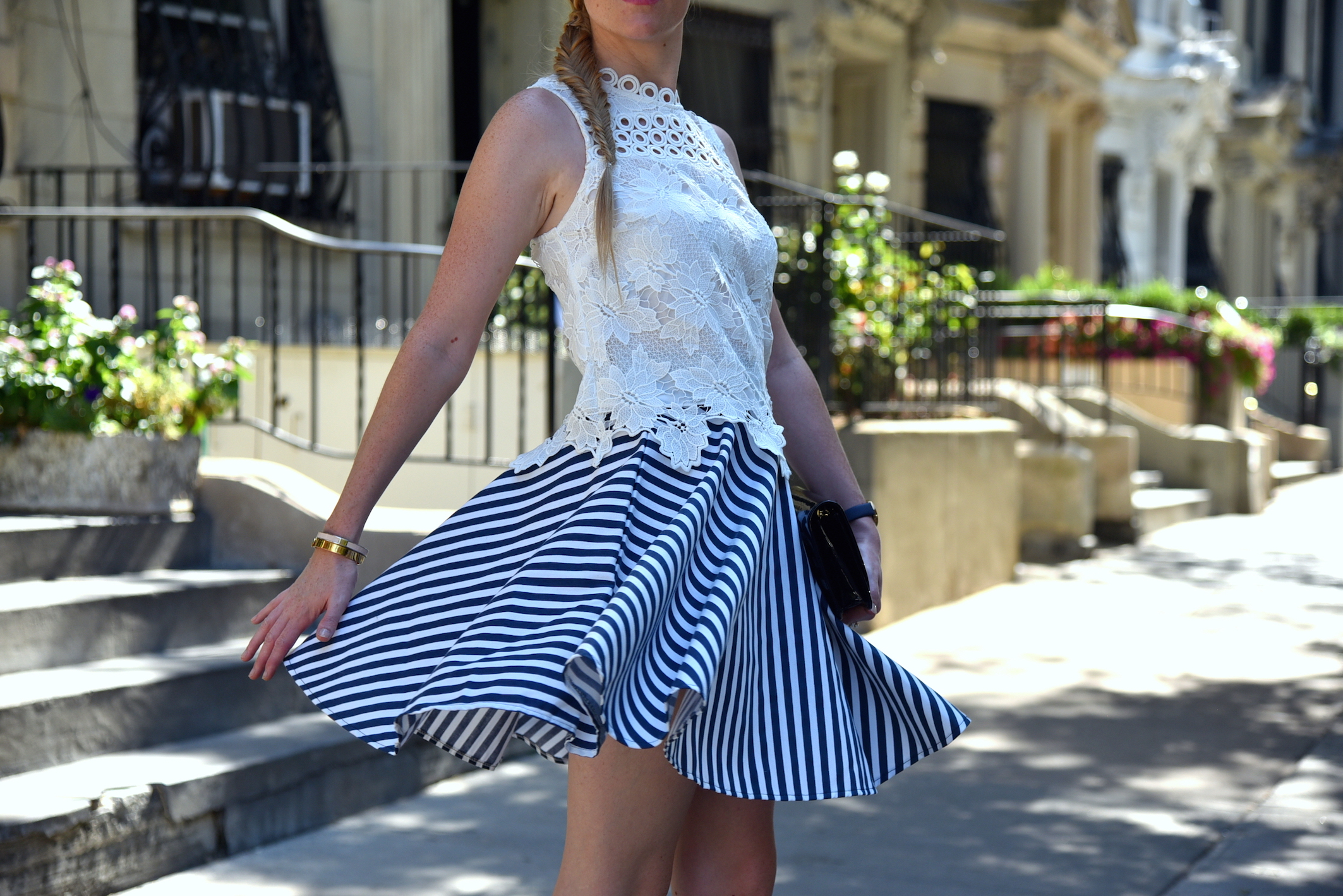 Voici un petit look estival simple et élégant porté dans les jolies rues de mon quartier de l'Upper West Side. J'ai cette jupe depuis l'année dernière (achetée chez Asos). Avec les années, je fais plutôt du shopping "réfléchi" que spontané et j'aime penser à marier différents looks avec un même vêtement. J'adore autant porter cette jupe avec des collants noirs et un pull en cachemire l'hiver.
—
Here is a simple yet elegant Summer look while walking the streets of my neighborhood on the Upper West Side. I bought this striped skirt at Asos last year and I love re-styling it with other pieces of clothing, whether it is for a Summer or a Winter look. In the recent years, I am trying to shop more thoughtfully than spontaneously to wear my clothes all over again.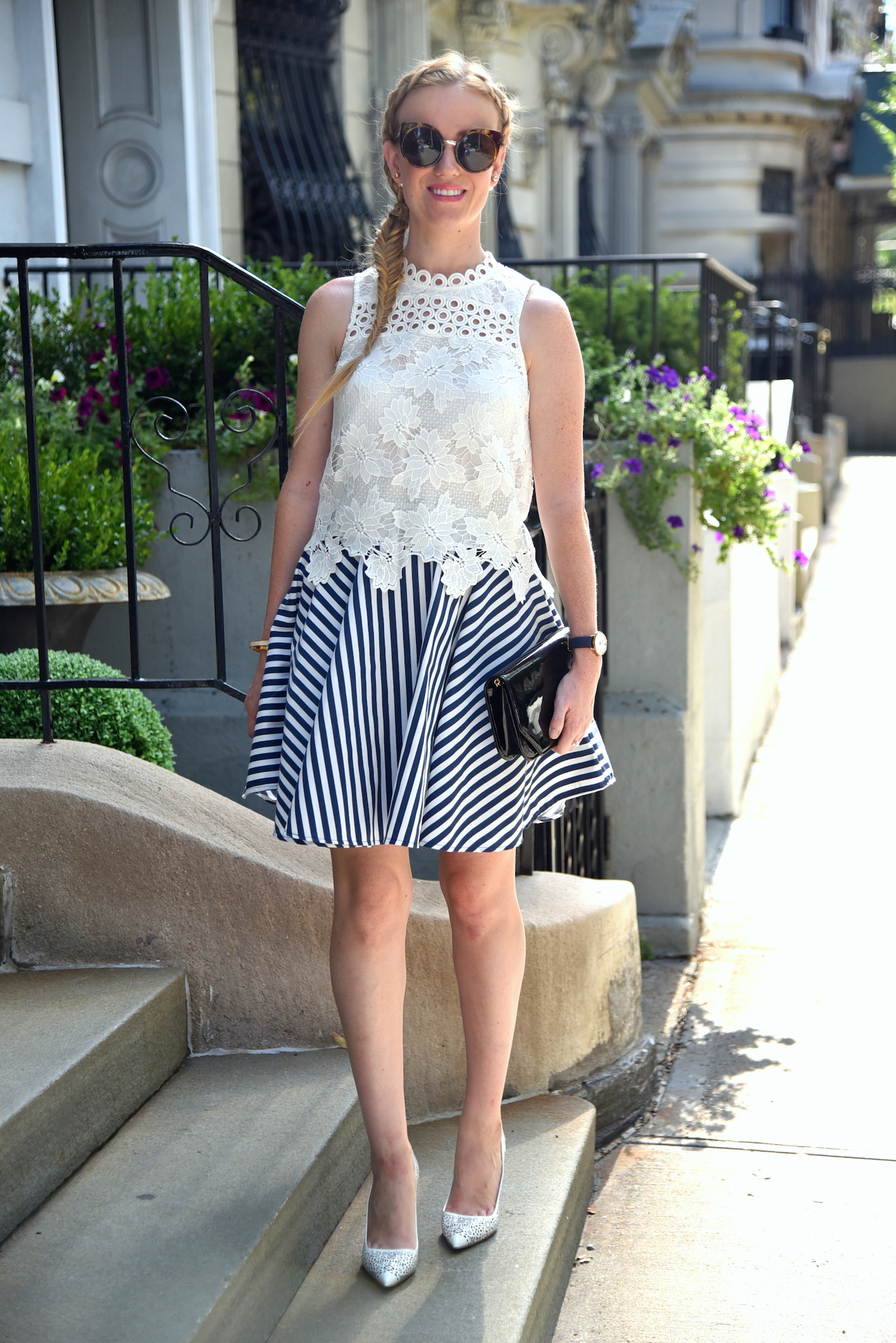 Mes Manolo Blahnik et mon sac sont aussi de l'année dernière, petites folies pour mon anniversaire. Des pièces très spéciales avec une valeur sentimentale dont je prends le plus grand soin. Le vice, c'est qu'une fois qu'on commence à porter du luxe, il est difficile de s'arrêter…
Mon haut lui, est nouveau. J'avais envie depuis quelque temps d'un top blanc à crochet. J'ai trouvé celui-ci chez Topshop et je le porte à chaque occasion. Moi qui suis accroc aux jeans, avoir un haut habillé est plus que nécessaire.
Ce look est certainement l'un des derniers de l'été sur le blog. Cette semaine se termine avec le long weekend du Labor Day, qui marque officiellement la fin de l'été aux Etats-Unis. Heureusement, les températures sont généralement encore douces jusqu'à mi-octobre à New York. Même si je ne vous cache pas commencer à faire ma liste pour le shopping d'automne.
Que pensez-vous de ce look? Etes-vous prêt à porter vos looks de rentrée / d'automne?
—
My Manolo Blahnik pumps and my Oscar De La Renta bag are both from last year as well. Precious birthday gifts with a strong sentimental value. The issue when you start investing in luxury though is being able to stop…
I recently found this top at Topshop after endlessly looking for the perfect white one to wear with anything I own.  As I have a slight addiction in wearing denim jeans, this top surely helps to instantly look polished while being very comfortable.
This is probably one of the last Summer looks on the blog this year. I can't believe this weekend is already Labor Day. I am now taking my last vacation on the West Coast before welcoming Fashion Week in New York next week.
What do you think about this look? When are you switching from Summer to Fall looks?
xx Jennie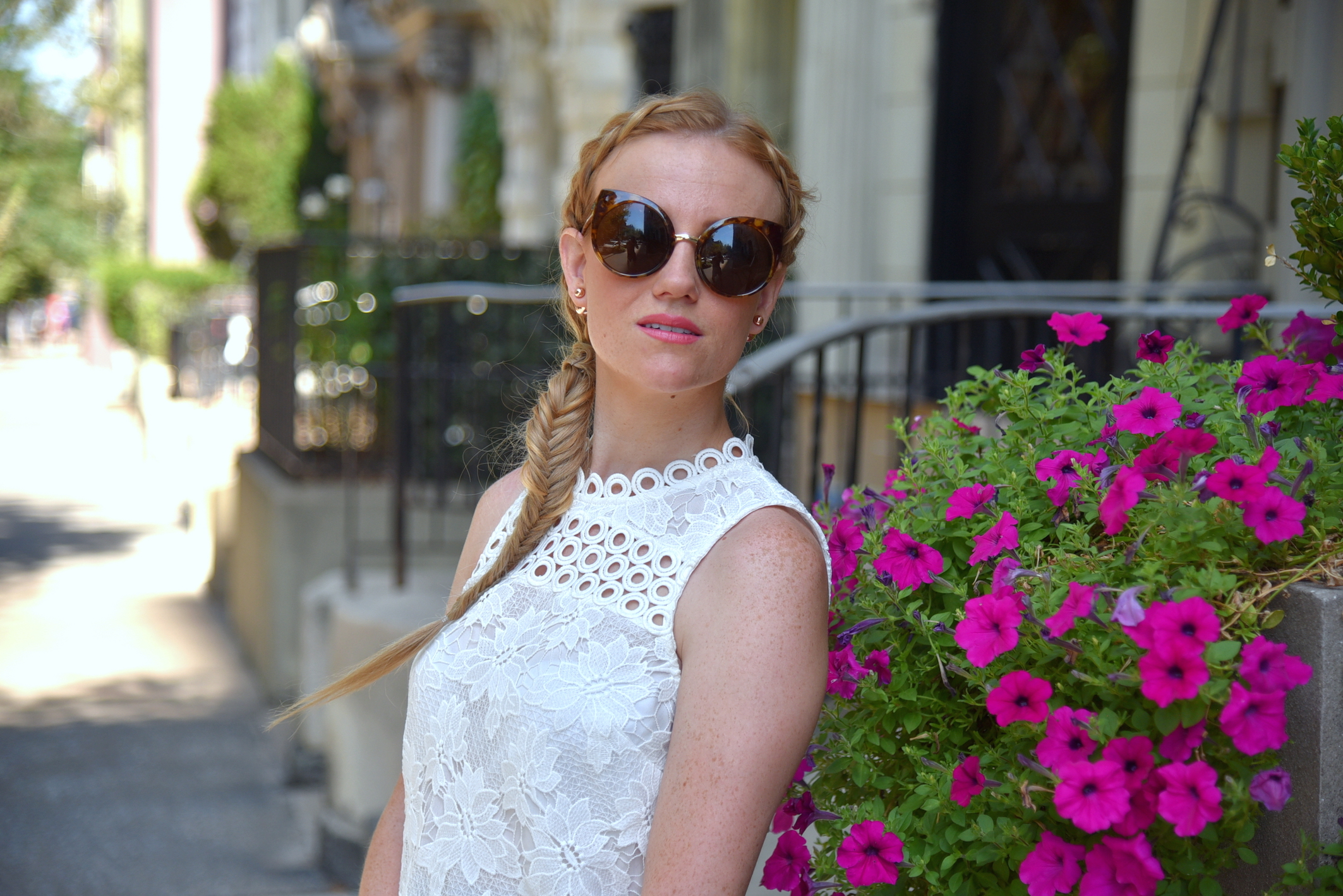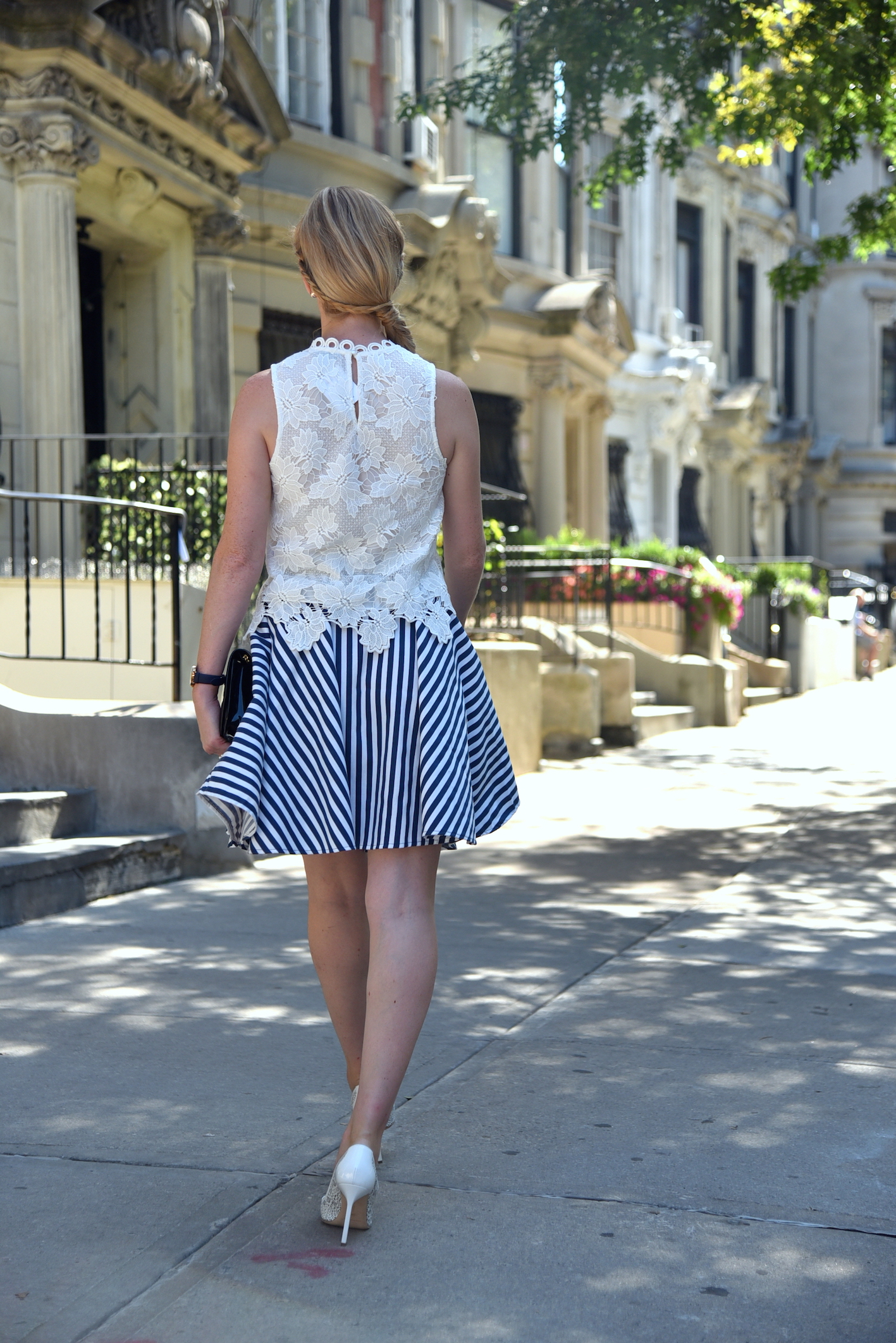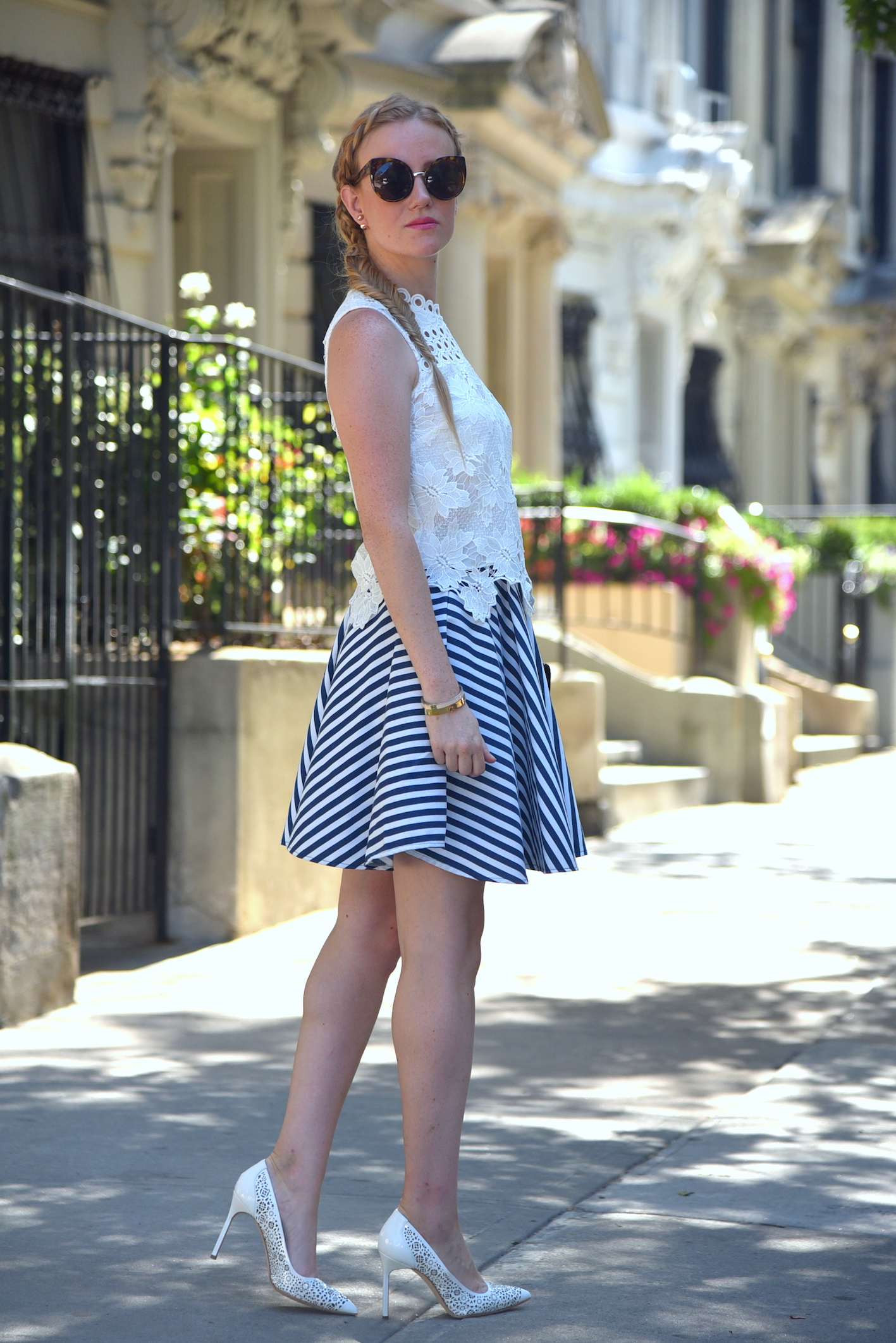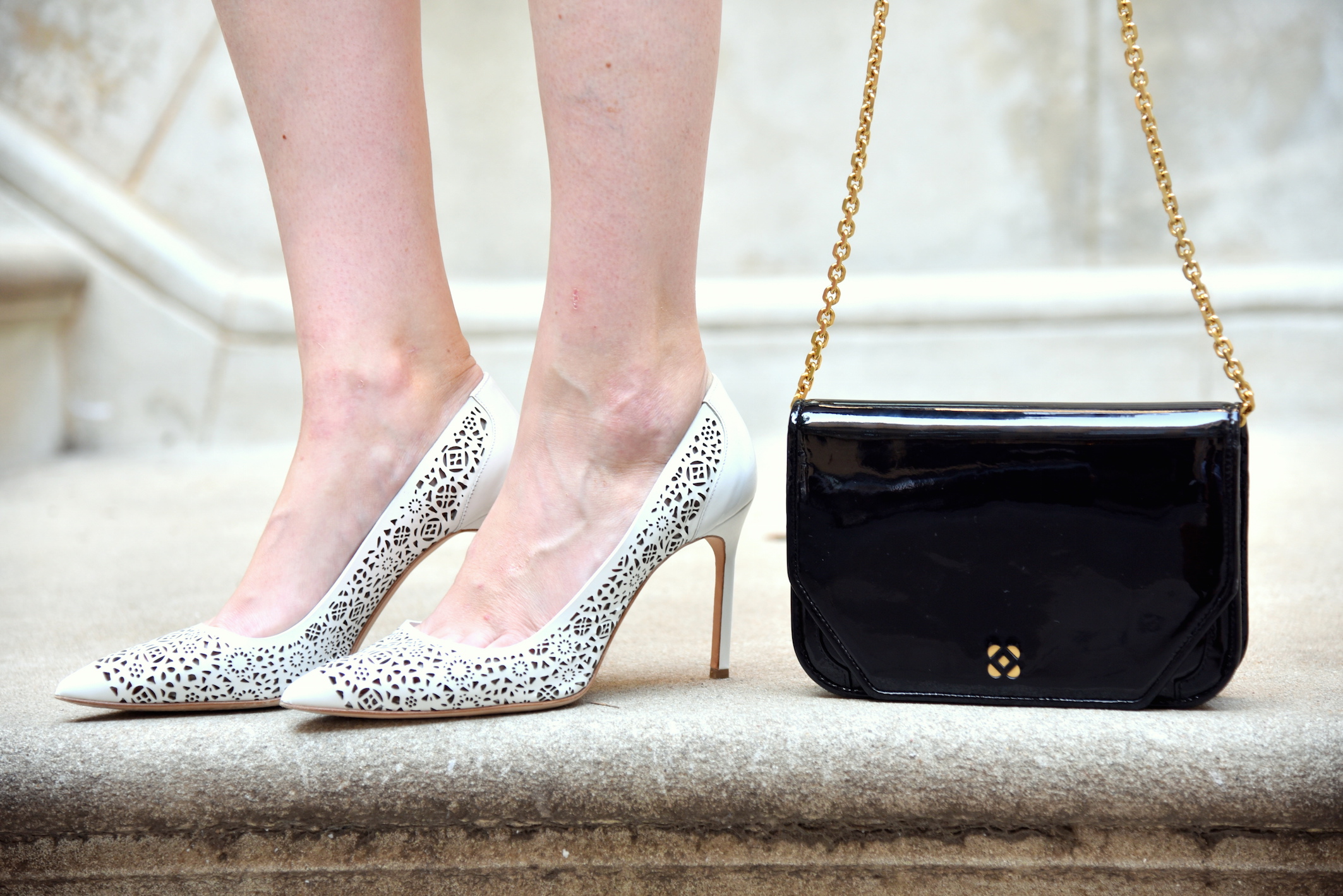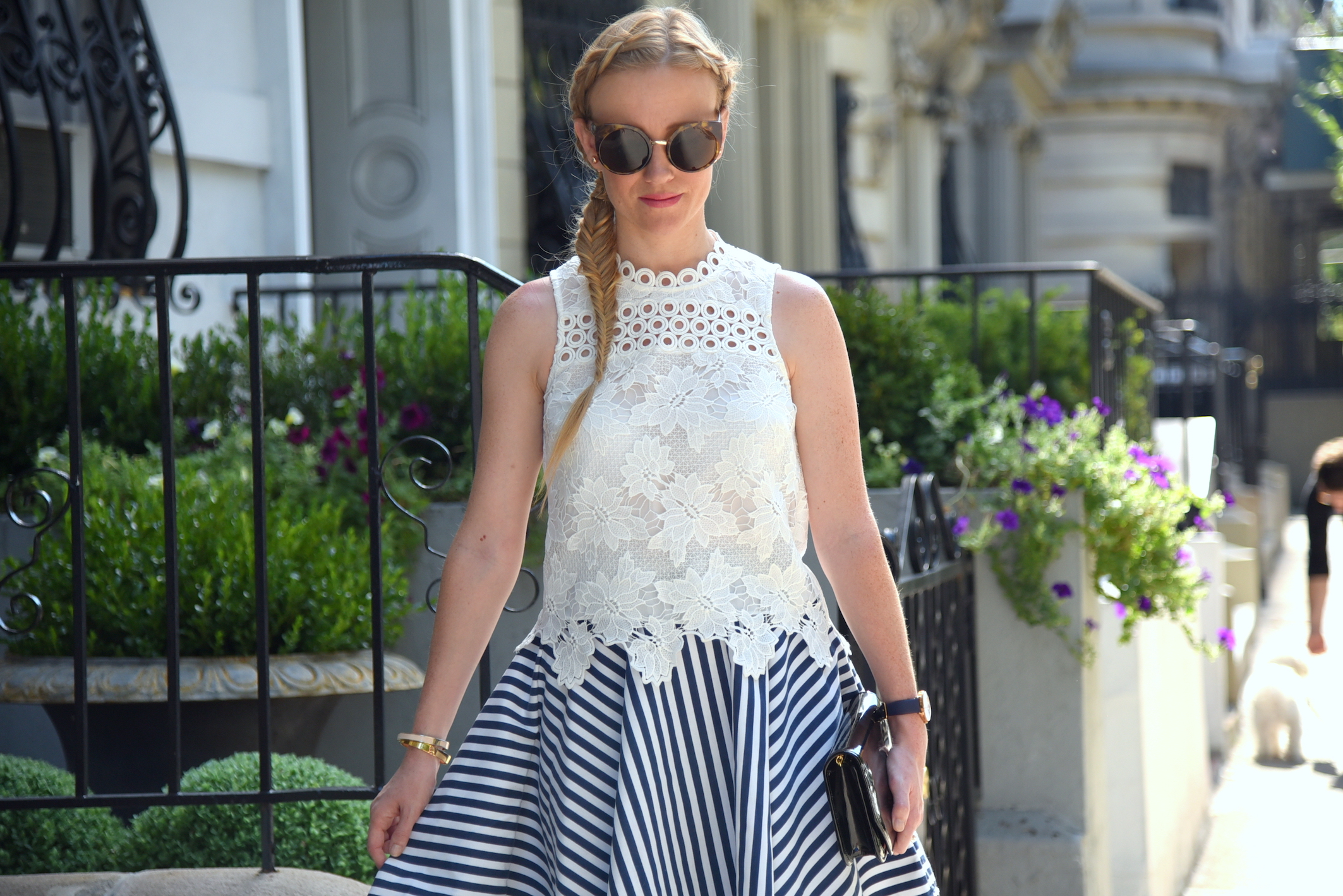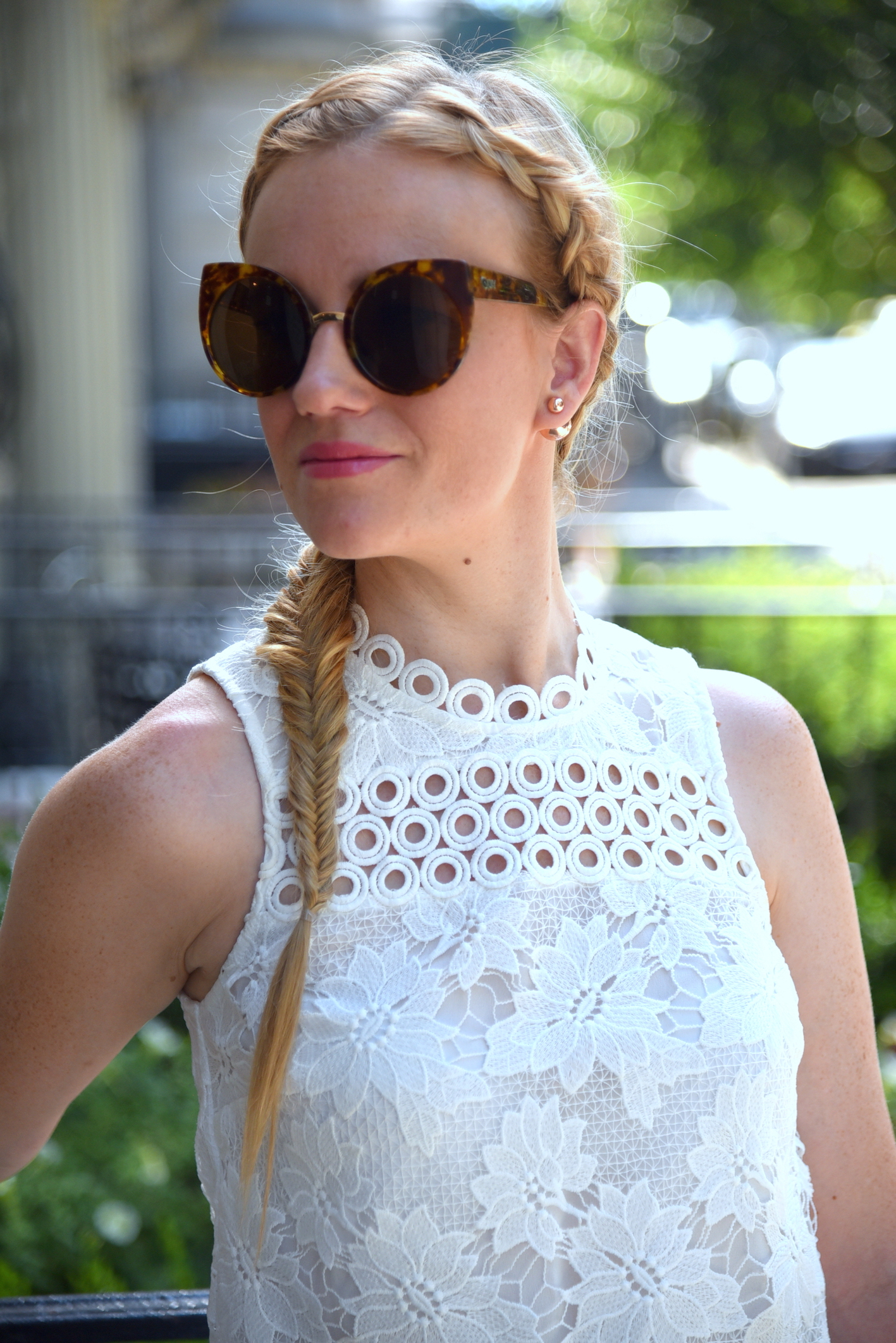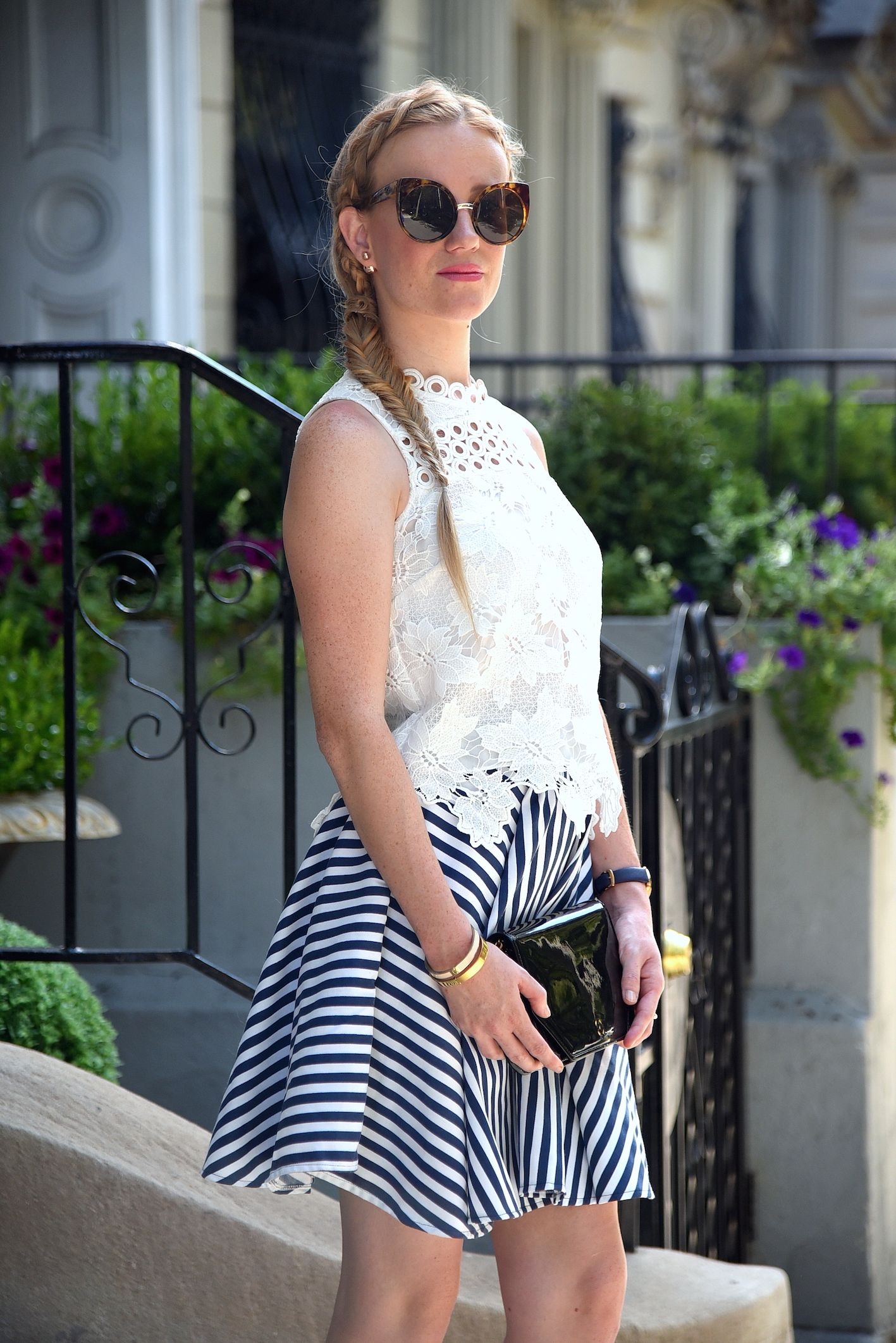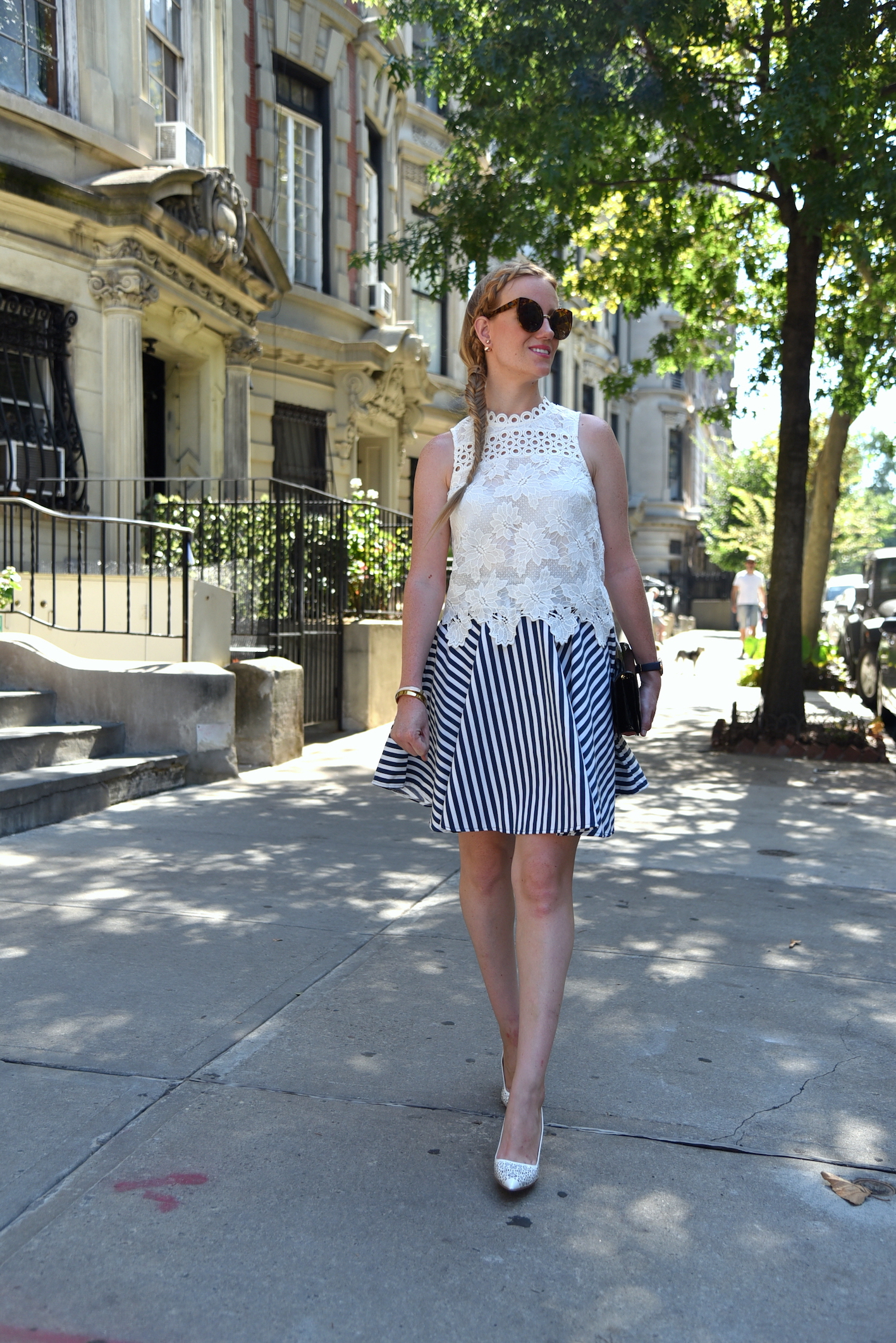 SHOP MY LOOK:
—
(Visited 279 times, 1 visits today)