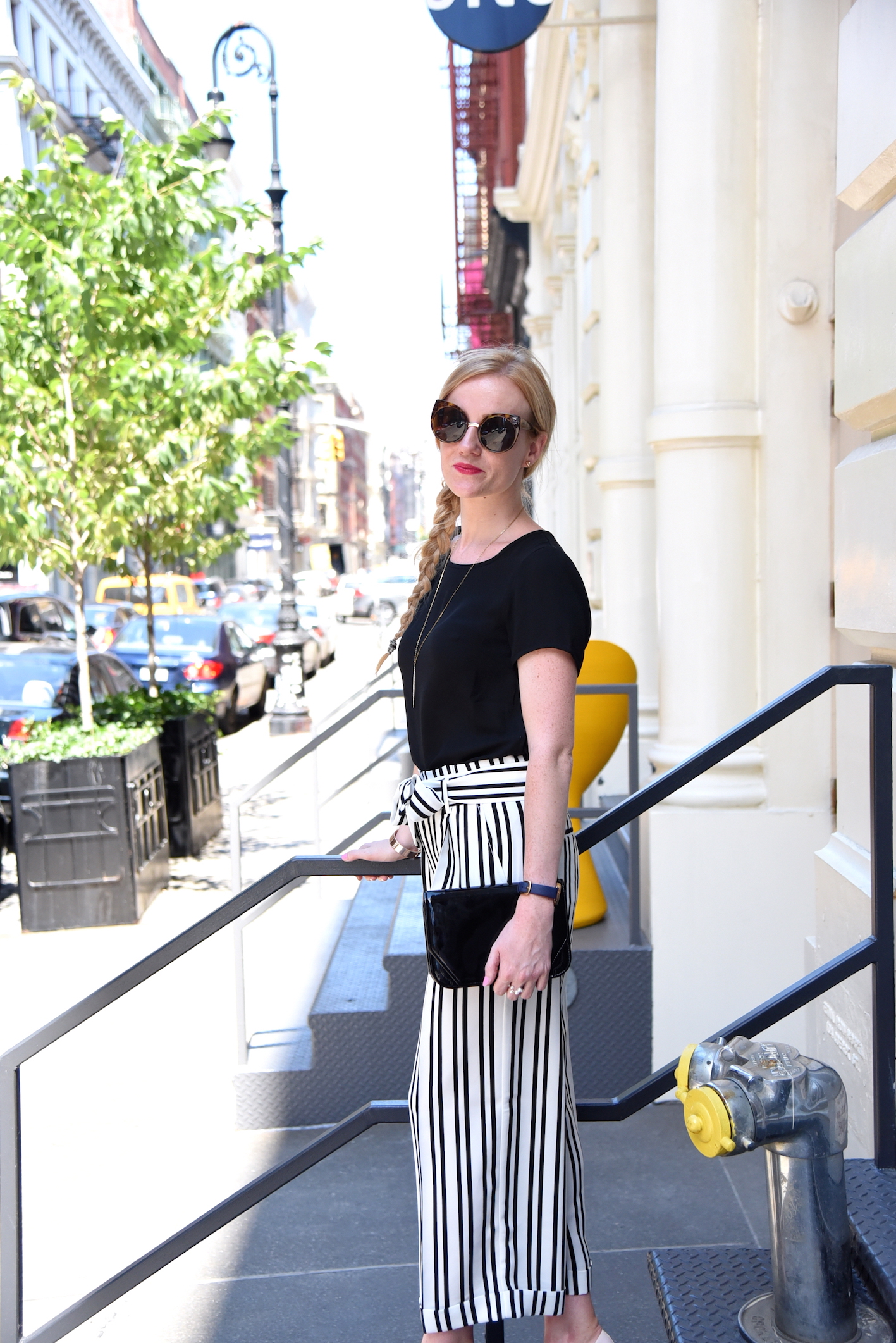 Rayures, rayures, rayures… Avec moi, il y en a toujours. Il suffit d'ouvrir mon armoire pour s'en rendre compte : du noir, du denim et des rayures. Pas besoin de s'en cacher, c'est comme ça qu'on devine que je suis une 'French Girl' ici à New York: les rayures et le rouge à lèvre. Haha, je ne m'en cache pas, loin de là! Mais, c'est vrai qu'avant d'emménager ici, je ne m'étais pas du tout rendu compte que j'avais le style minimaliste et sans effort de la demoiselle française.
—
Stripes, stripes, stripes… There is never enough stripes this girl can buy! Just opening my closet, all you can see is black, denim and stripes. No worries, I am not hiding it. I am embracing it!  This is one of the clues to reveal I am a 'French Girl' in New York.  The stripes and my red lipstick are usually what is giving my secret away. But hey, it's ok! It is just funny how before moving to New York City, I had no idea my style was perceived as minimalist and effortless, just like your typical French Mademoiselle.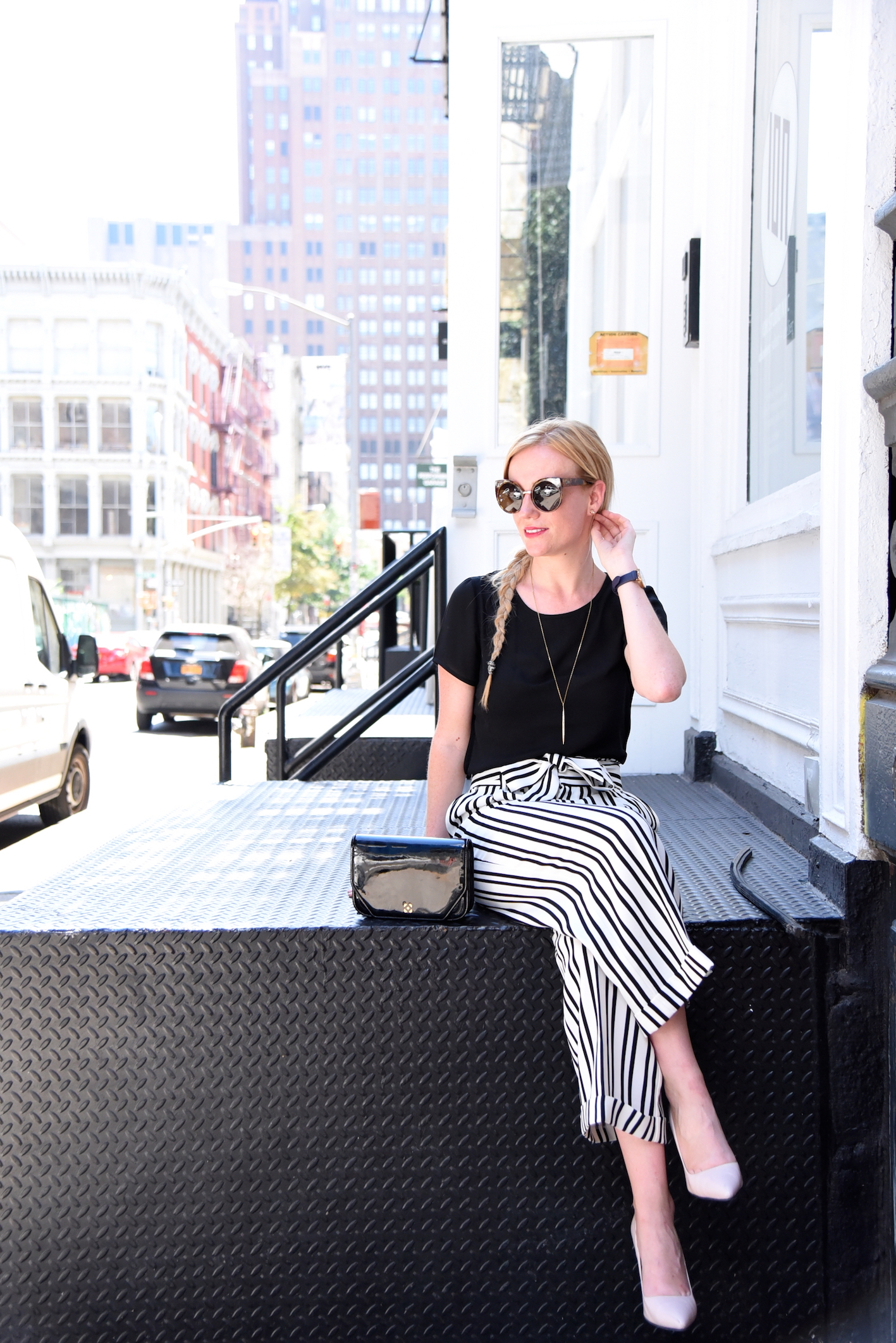 C'est assez drôle le fait qu'on décrive mon style typiquement français quand je suis aux States, alors qu'en rentrant en France, la famille et les amis surtout me surnomment "l'Américaine". Qui de la France ou des Etats-Unis a raison? Les deux en fait. Certes, mon style a changé, évolué. Certes, les années en jouent un rôle, mais aussi mon style de vie new-yorkais. Et j'aime marier les deux: US et Français. Parce qu'entre les Etats-Unis et la France, je les aime tout autant mes deux chers pays et je suis fière d'en faire partie.
Un style clean en noir et blanc shooté dans les rues de SoHo à New York; parce qu'en couleur, cela pourrait vite virer au cirque. Et un clown, je le suis plus dans ma personnalité que d'en le style vestimentaire. Même si je porte plus la marinière que les pantalons à rayures, j'ai craqué sur celui-ci de chez Banana Republic. Porté avec des escarpins comme sur ces photos pour un look business, il est tout aussi adéquat avec une paire de baskets pour arpenter les rues de New York le week-end.
Que pensez-vous de ce look? Portez-vous les rayures en haut ou en bas?
—
It is really funny, indeed. Especially that American people describes my style as 'sooo French'; while my French friends and family keep calling me 'the American'. So, who's right? Both are in the know, for sure! Yes, my style has changed and evolved. Yes, age probably has something to do with it. So is my NYC lifestyle. I love pairing both my French roots with my US adoptive nation. Mostly because between the US and France, I cannot settle and I love both of my countries so much.
Here is a very polished black and white style shot in SoHo, Manhattan. Keeping the stripes in black and white make this look acceptable. A little more colors and you have thought I joined a circus… And to be honest, I am more of a little clown by my personality than my clothing style. I usually wear stripes as a top, but this pants from Banana Republic immediately caught my eyes and they are so easy to wear (a victory given this NYC Summer heat wave). Worn with some elegant high heeled pumps for a business attire, it is as gorgeous paired with some clean sneakers for a relaxed weekend look.
What are your thoughts on this look? Do you usually wear stripes on top or as pants as well?
xx Jennie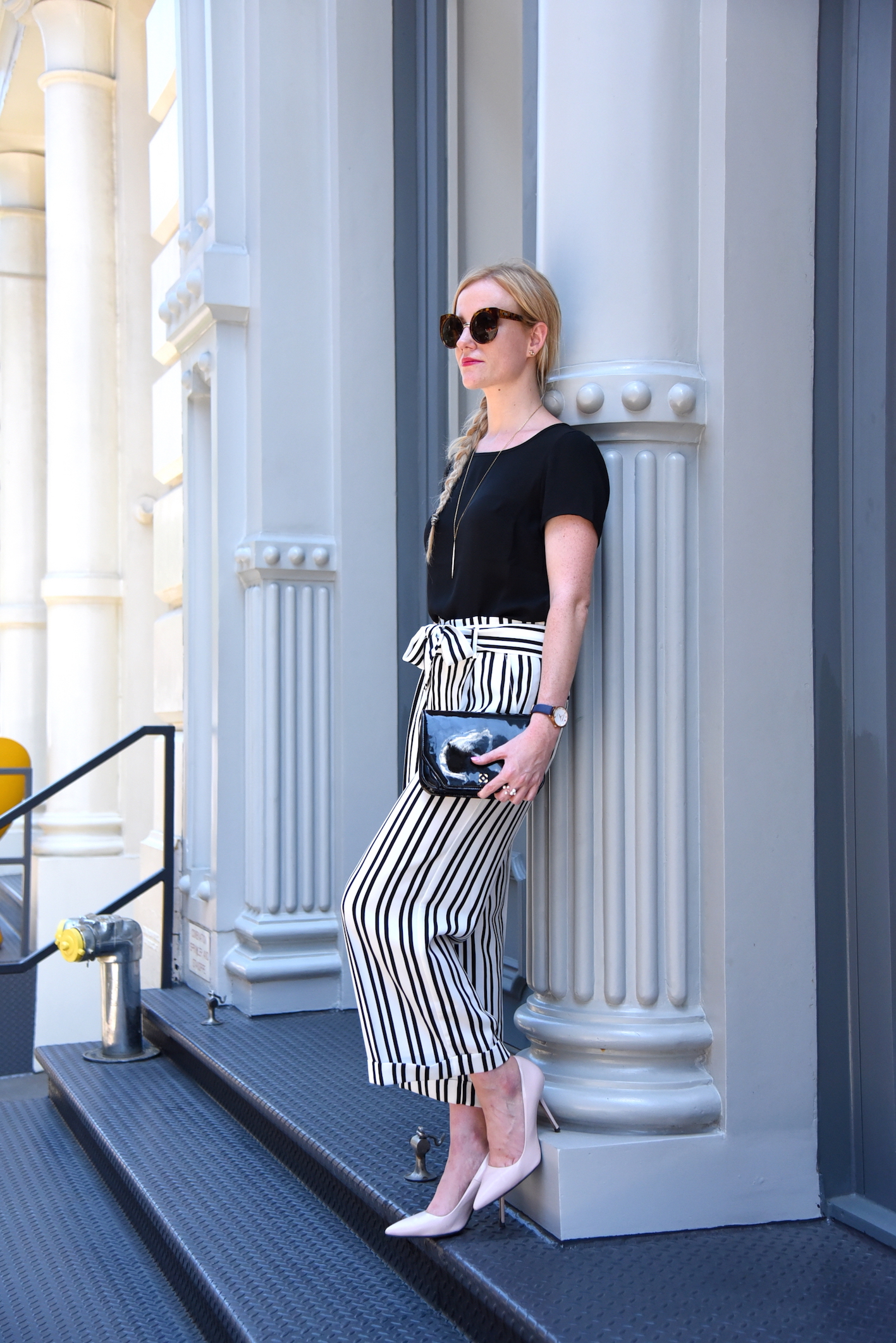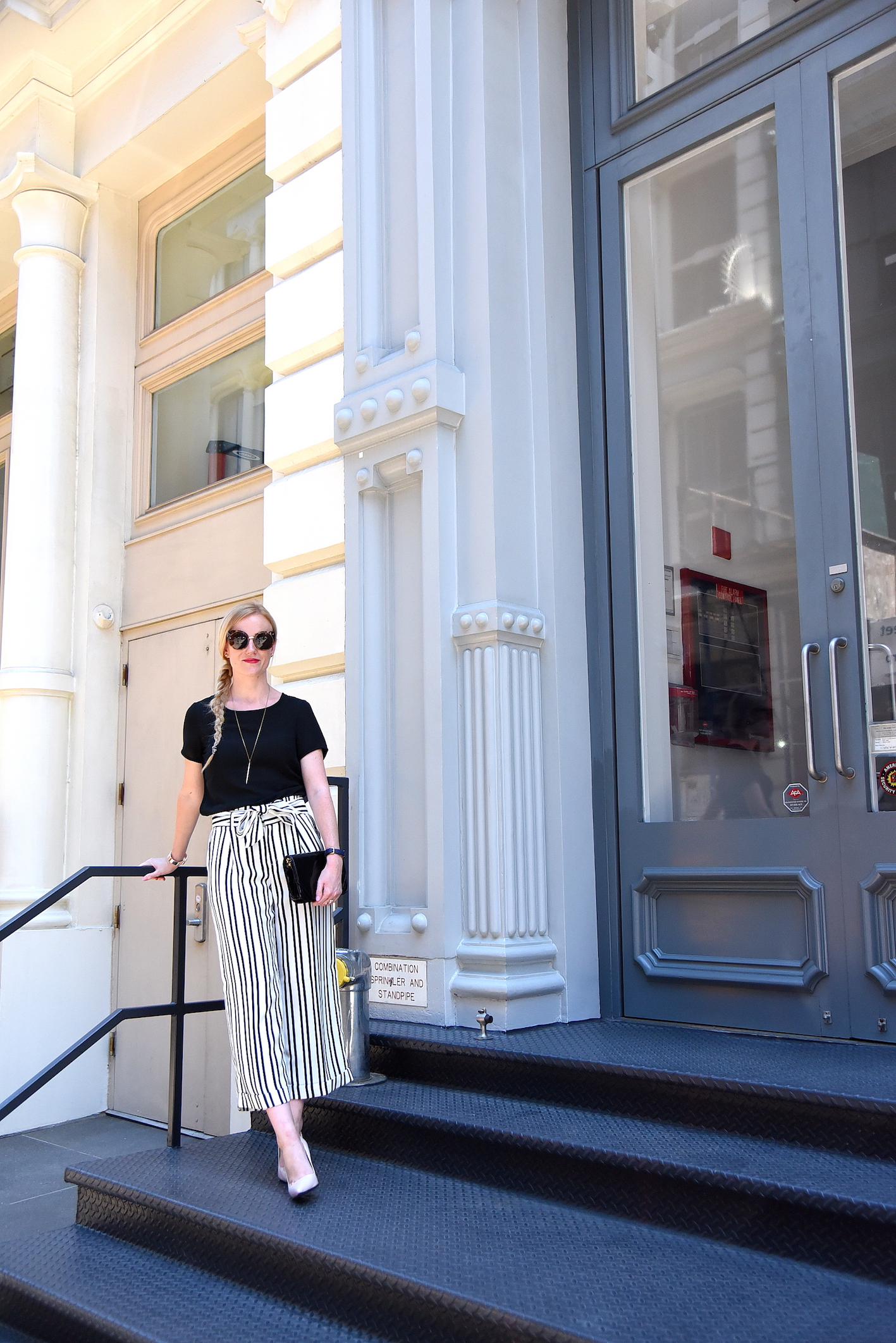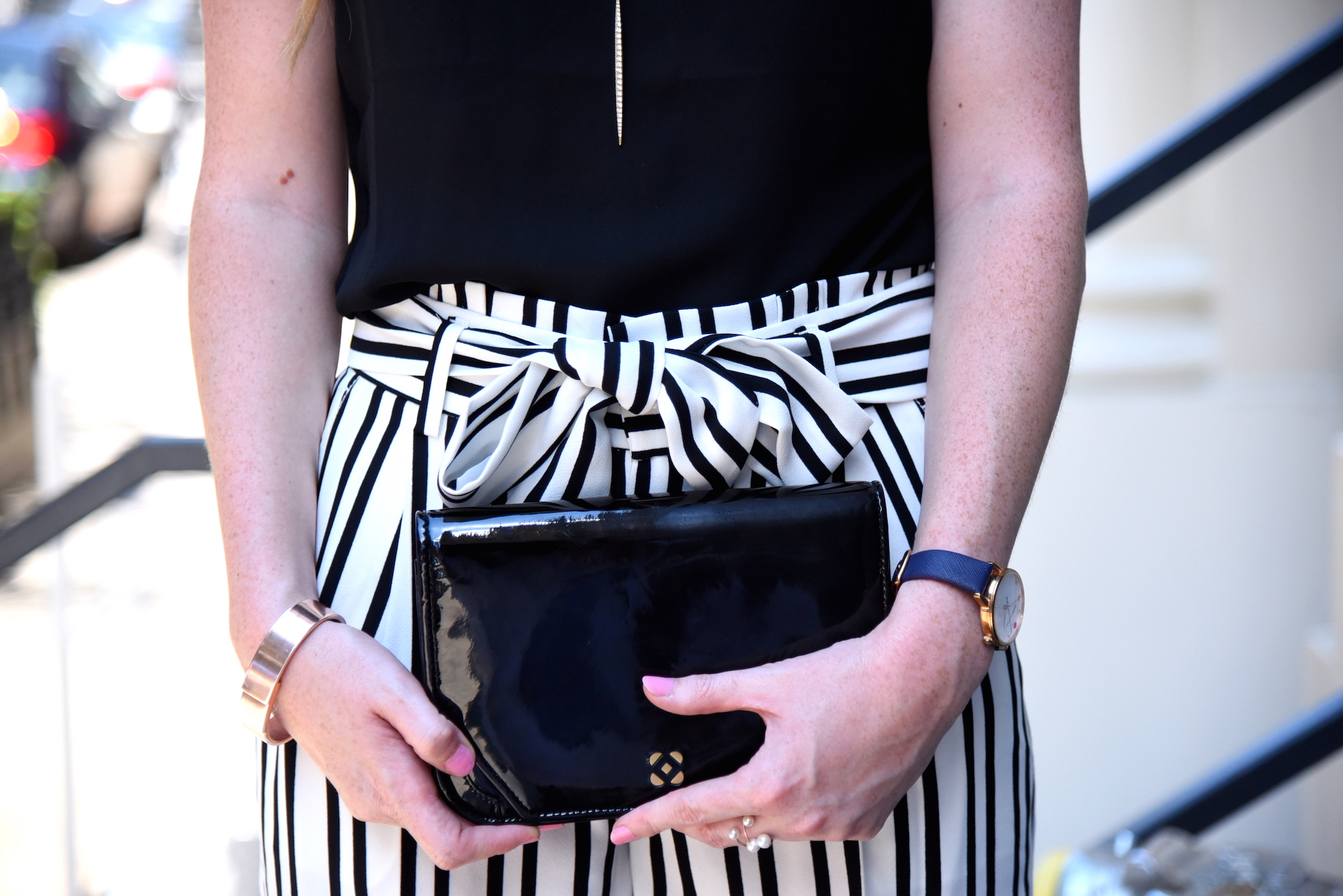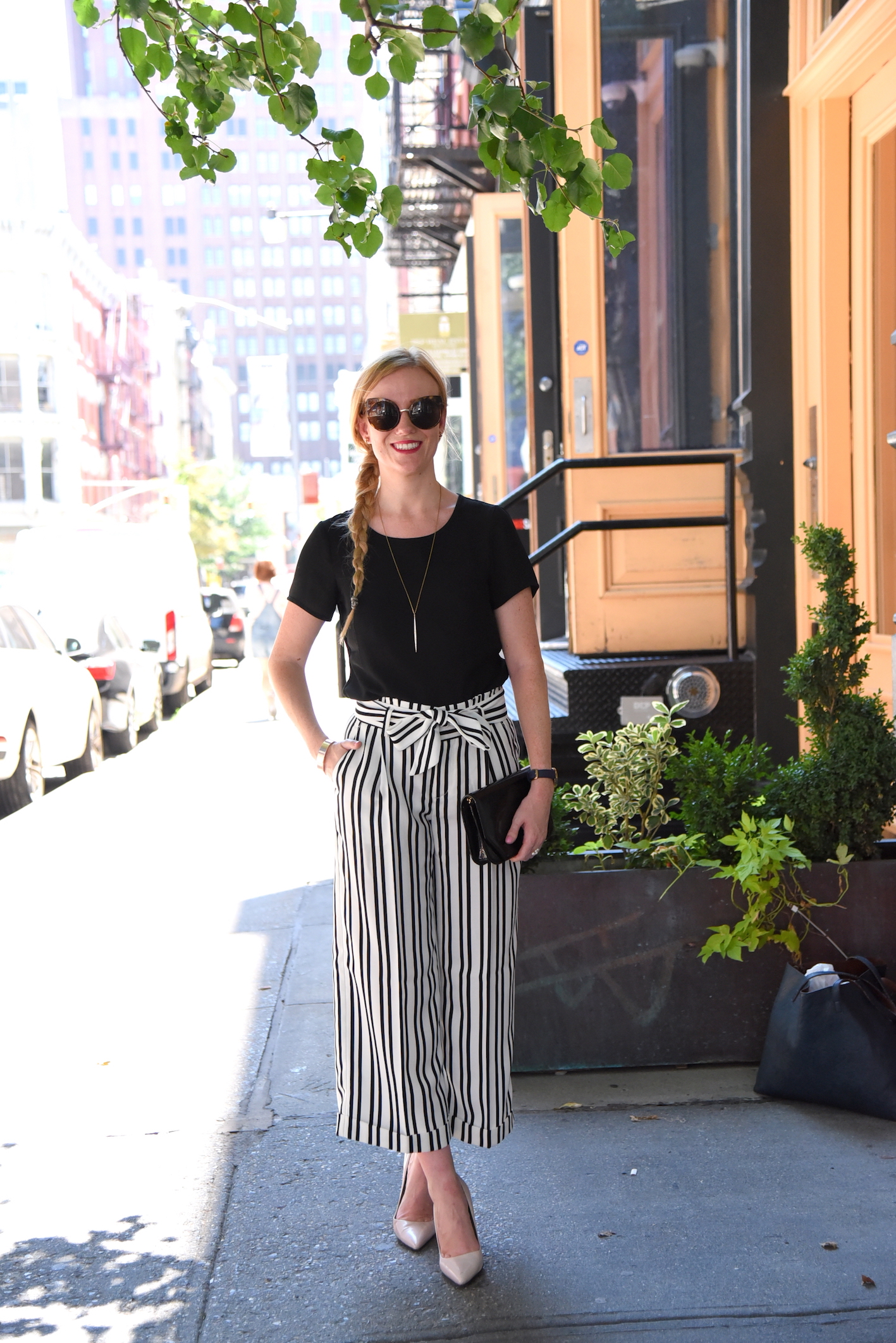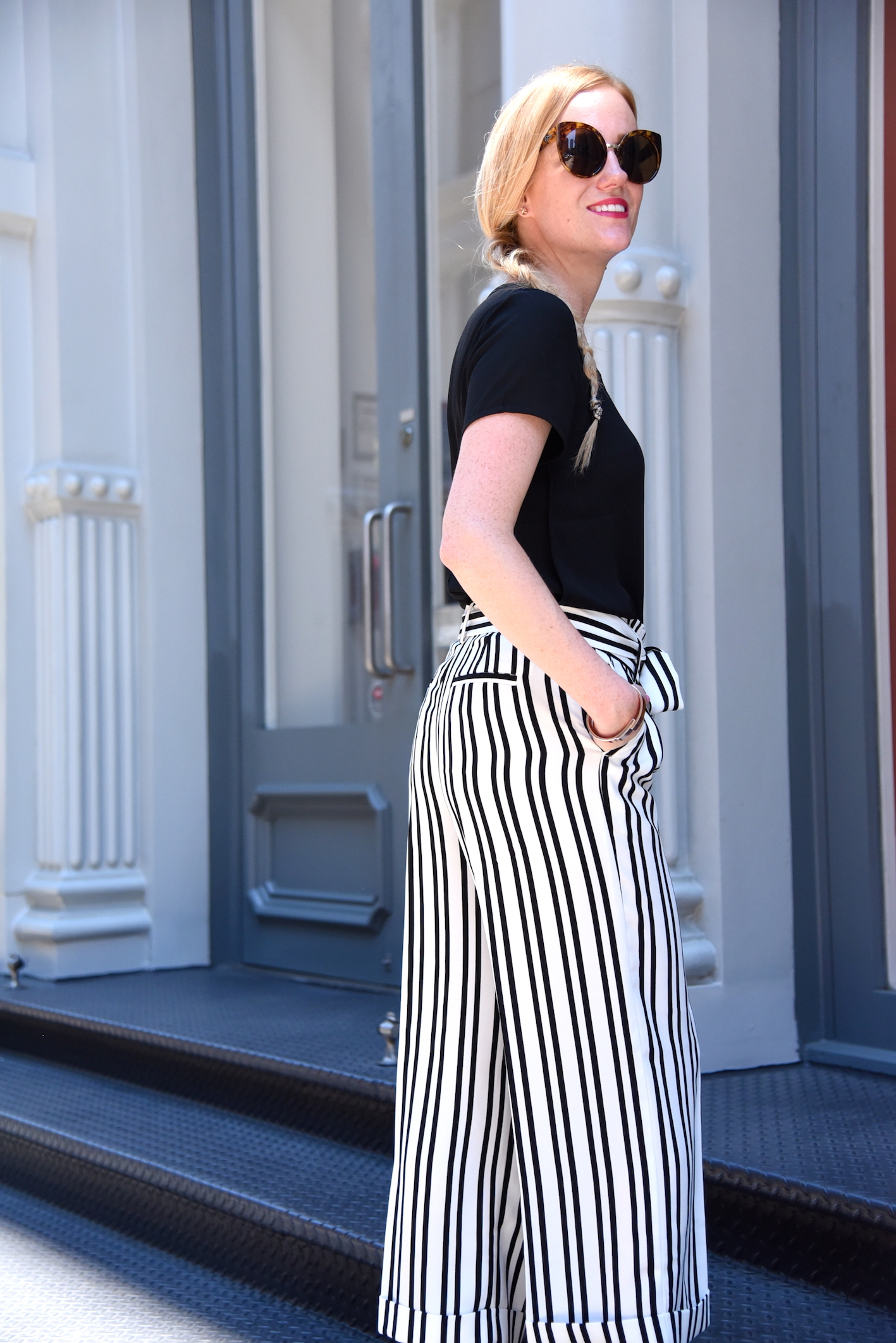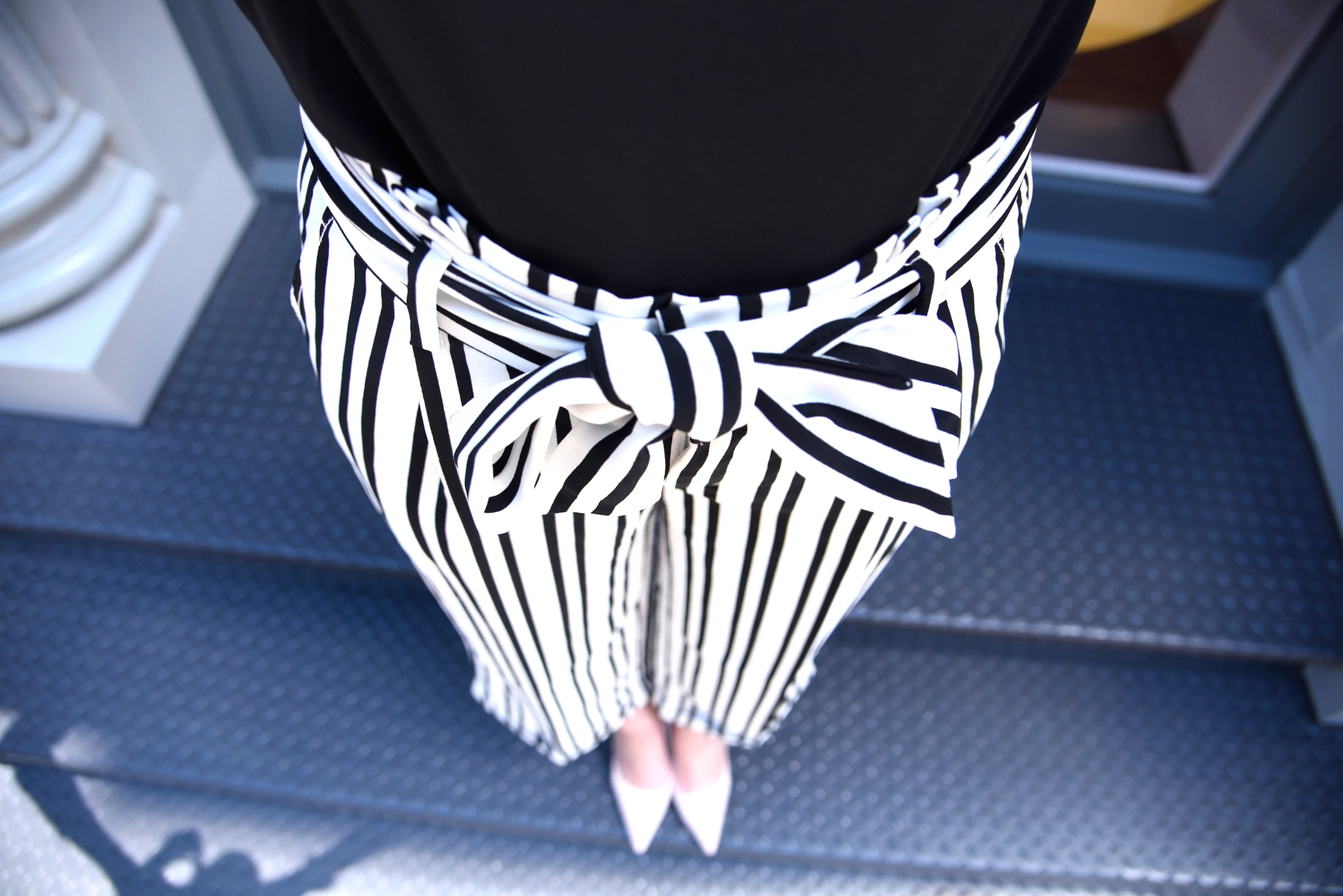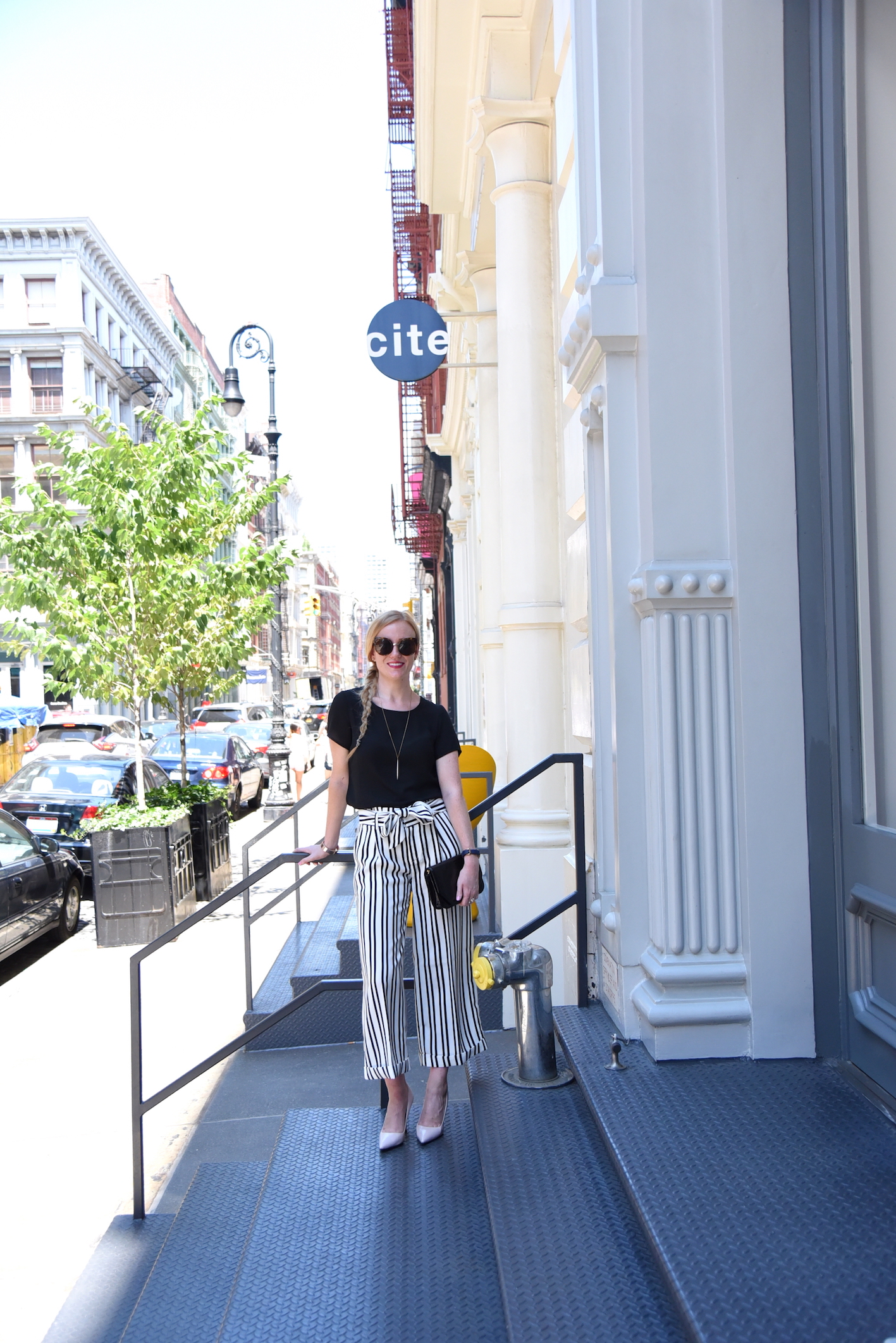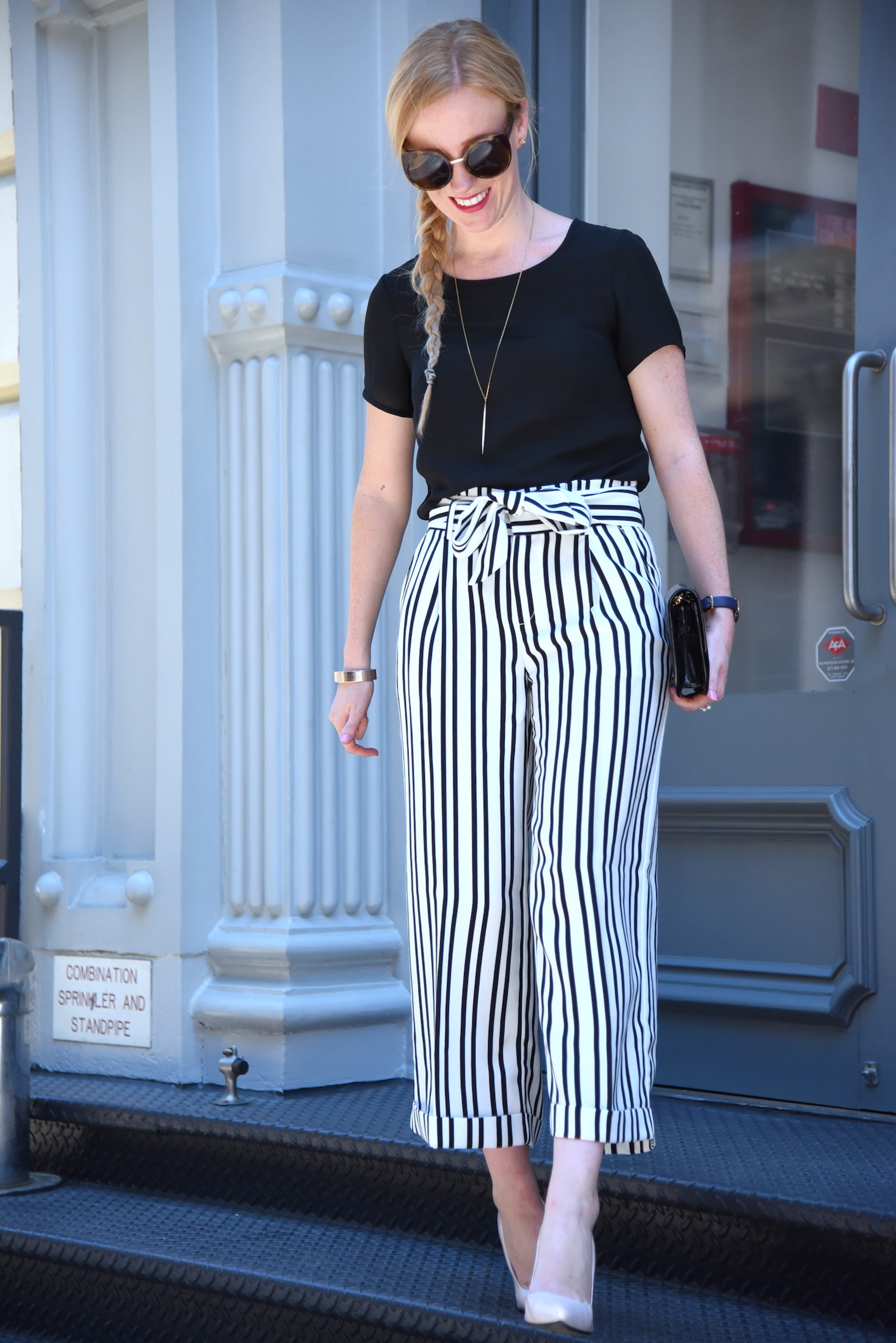 SHOP MY LOOK:
MORE WIDE LEG STRIPE PANTS THAT I LOVE:
(Visited 241 times, 1 visits today)