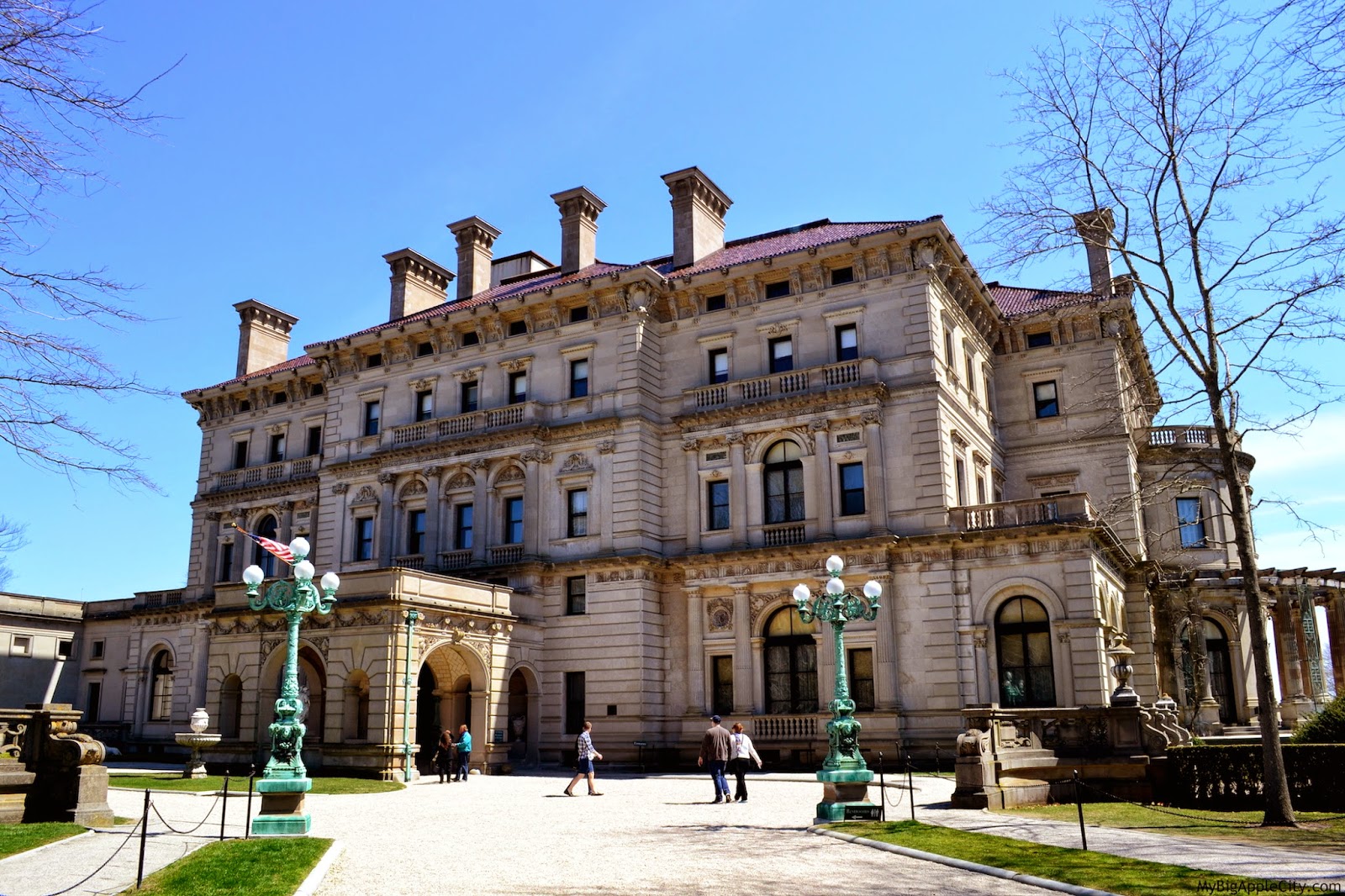 Pendant le weekend de Pâques, je me suis éloignée de Manhattan en direction de Newport, Rhode Island. (Vous devez déjà le savoir grâce à mon post spécial "Tenue de Touriste".) Un peu plus au nord, toujours sur la côté Est des Etats-Unis et à un peu moins de 3h30 de voiture (sauf méchants embouteillages), Newport est une vraie destination de rêve. Savez-vous qu'on emprunte deux ponts pour y accéder? J'ai donc quitté une île pour une autre, et ça en valait vraiment la peine! Je suis totalement sous le charme de Newport alors préparez-vous, il y aura deux articles à ce sujet. Celui-ci centré sur les jolies demeures, et un autre article un peu plus tard sur le centre-ville / front de mer.
—
I escaped to Newport, Rhode Island for the Easter break, but you might already know that if you read my outfit post. Up North from New York City and at 3 hours and a half by car (depending on traffic), Newport is a perfect escape for the weekend and I fell in love instantly (and yet, again; I'm just a traveller at heart). This post is centered on the beautiful mansions, but there will be another one focused on the town and beach front.



Faire la visite des châteaux est un must. Les grandes demeures sur Bellevue Avenue sont à couper le souffle. Etant très branchée architecture, palaces, vies de chateau, etc., c'était donc l'occasion à ne pas rater. Les Vanderbilt, Wetmore, Monroe (non pas Marilyn), Oelrichs et compagnie; si ces noms vous disent quelque chose, c'est qu'ils reflètent la précieuse aristocratie américaine. Ces familles, fières de suivre la folie du Gilded Age, avaient pris d'assaut Newport pour afficher leur richesse à travers leurs maisons de vacances. No big deal, comme on dit ici, just a summer cottage.
Je pourrais vous faire un cours d'histoire tellement ces familles sont fascinantes, mais je pense qu'ils existent assez de références littéraires pour cela. Si vous passez par Newport, n'hésitez pas à acheter un pass plutôt de payer pour chaque visite ($32 pour 5 châteaux au lieu d'une $20 pour les visites à l'unité, et vous n'avez pas à tout visiter dans la journée). Hormis Chateau-sur-Mer, toutes les maisons se visitent à son rythme avec des audio-guides d'une qualité exceptionnelle. Certes, l'extérieur est magnifique, sans compter les jardins à perte de vue jusqu'à l'océan; mais les intérieurs sont d'autant plus époustouflants (photos interdites). Et ça ne vous rappellerait pas Gatsby? Si vous connaissez la version du film avec Robert Redford (quelle bombe à cette époque d'ailleurs), vous reconnaitrez Rosecliff, où le film a été tourné.
Assez de mots, car les photos résument le décor. J'aurais aimé vous montrer l'intérieur mais vu l'immensité, j'y serais toujours! J'espère pouvoir y retourner en été pour visiter d'autres demeures et surtout admirer les jardins fleuris. Alors Newport, ça vous tente? Vous connaissez?
—
Touring mansions in Newport is a must. All these houses along Bellevue Avenue are stunning and take your breath away. As I am a fanatic of architecture, palaces and castle life, I was instantly captivated. The Vanderbilt, Wetmore, Monroe (no, not Marilyn), Oelrichs and others; all these rich aristocrat families exposed their wealth in Newport, during the Gilded Age, with their Summer residences. Such big mansions for such a small amount of time. Sounds crazy, right?
I could teach you a History course as these families are so fascinating, but there are enough books out there (I am counting on reading some soon). If you plan on going to Newport, do not miss the mansions and make sure to buy the pass, it is worth it ($32 for 5 mansions, anytime). Apart from Chateau-sur-Mer, audio guides will be provided to enjoy the visit at your own pace. And they are impressively well-made. Of course, the exterior of the mansions is breathtaking, but I can assure you the interiors are even more stunning (no pictures, though). By the way, do you recognize Gatsby's house and garden from the movie with the young (and yummy) Robert Redford?
Enough said as I believe those pictures speak for themselves. I really hope I could go back in the Summertime to enjoy more mansions and see the flowery gardens. Have you been to Newport?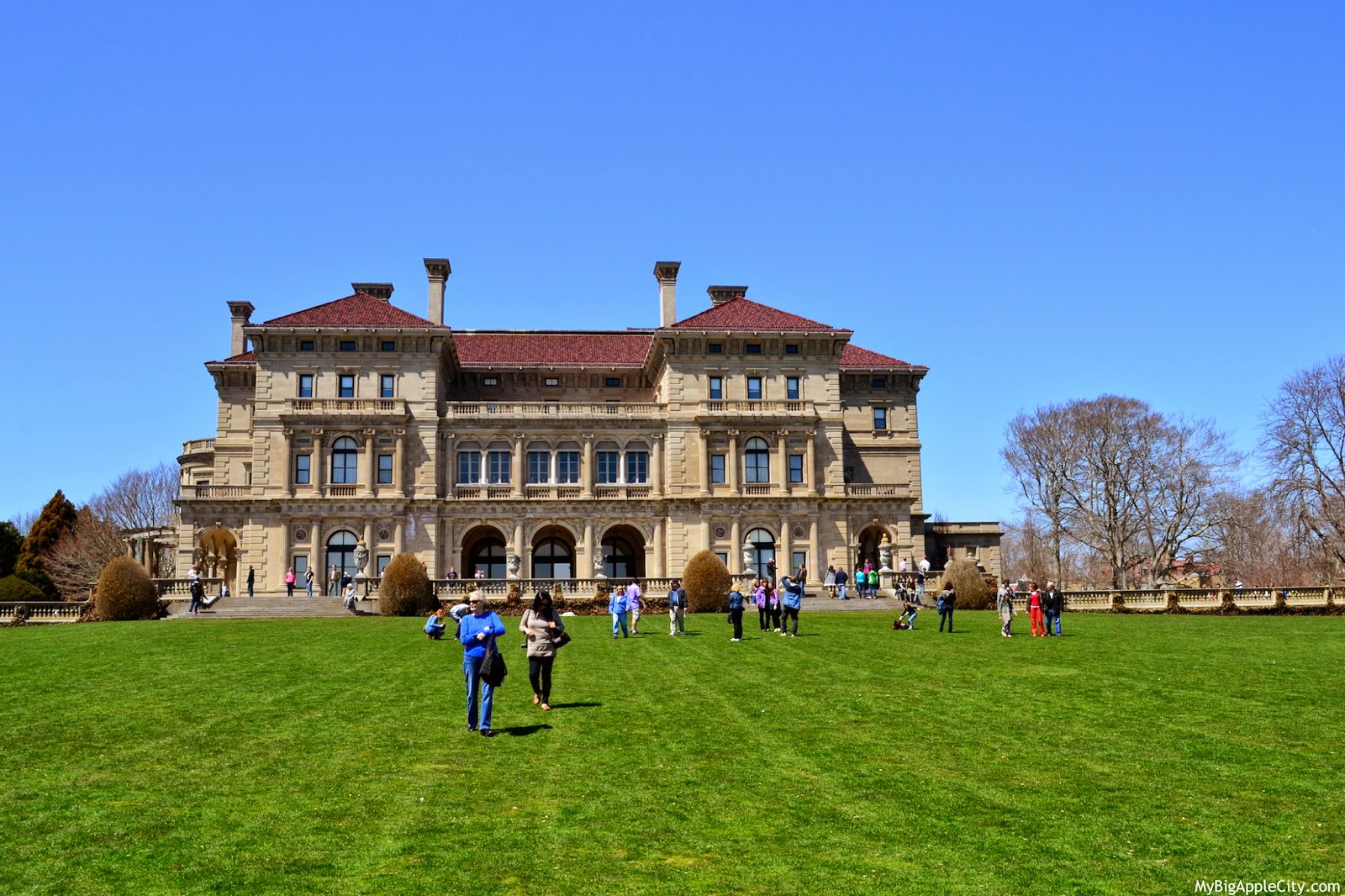 The Breakers, la plus gigantesque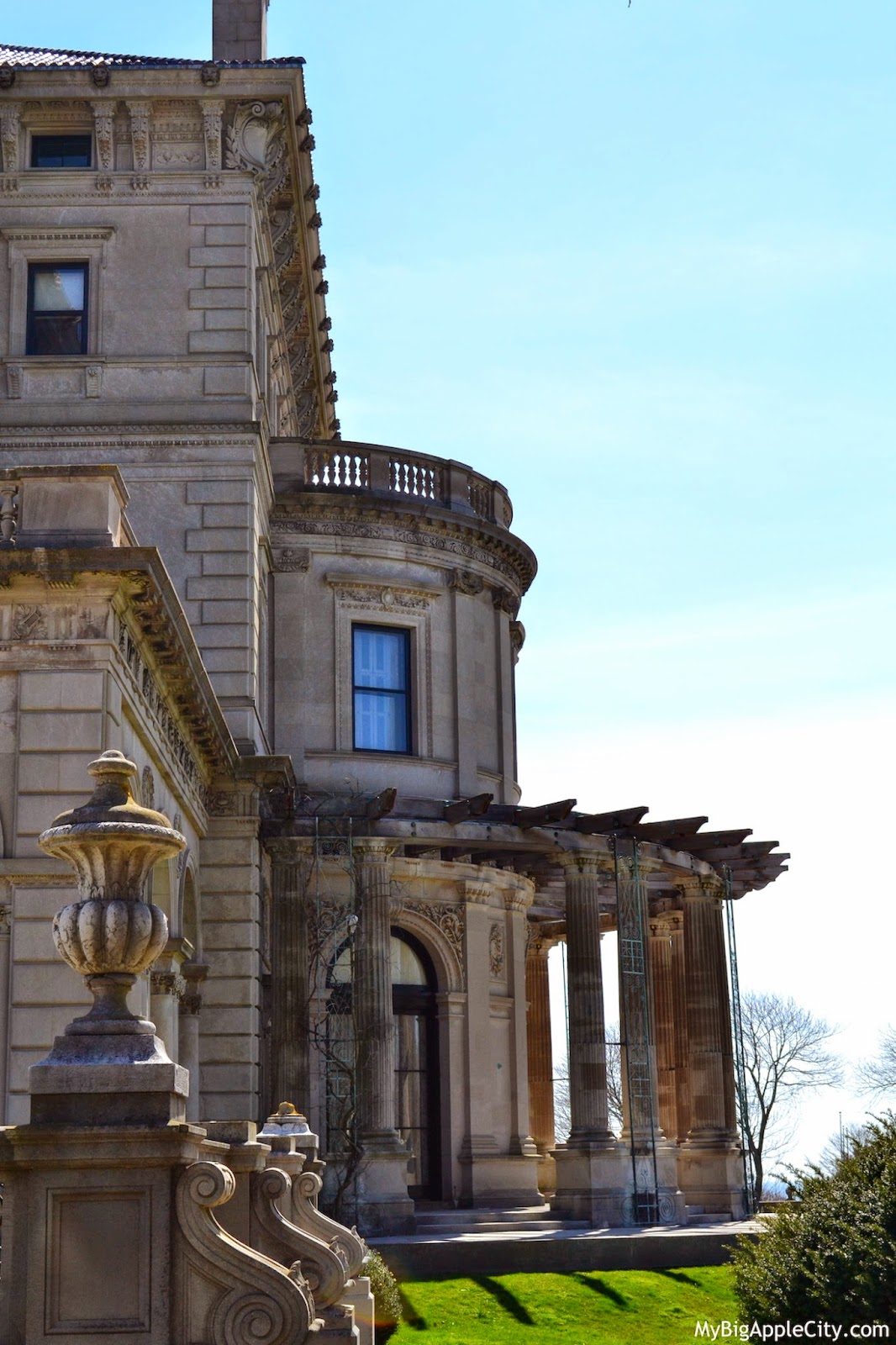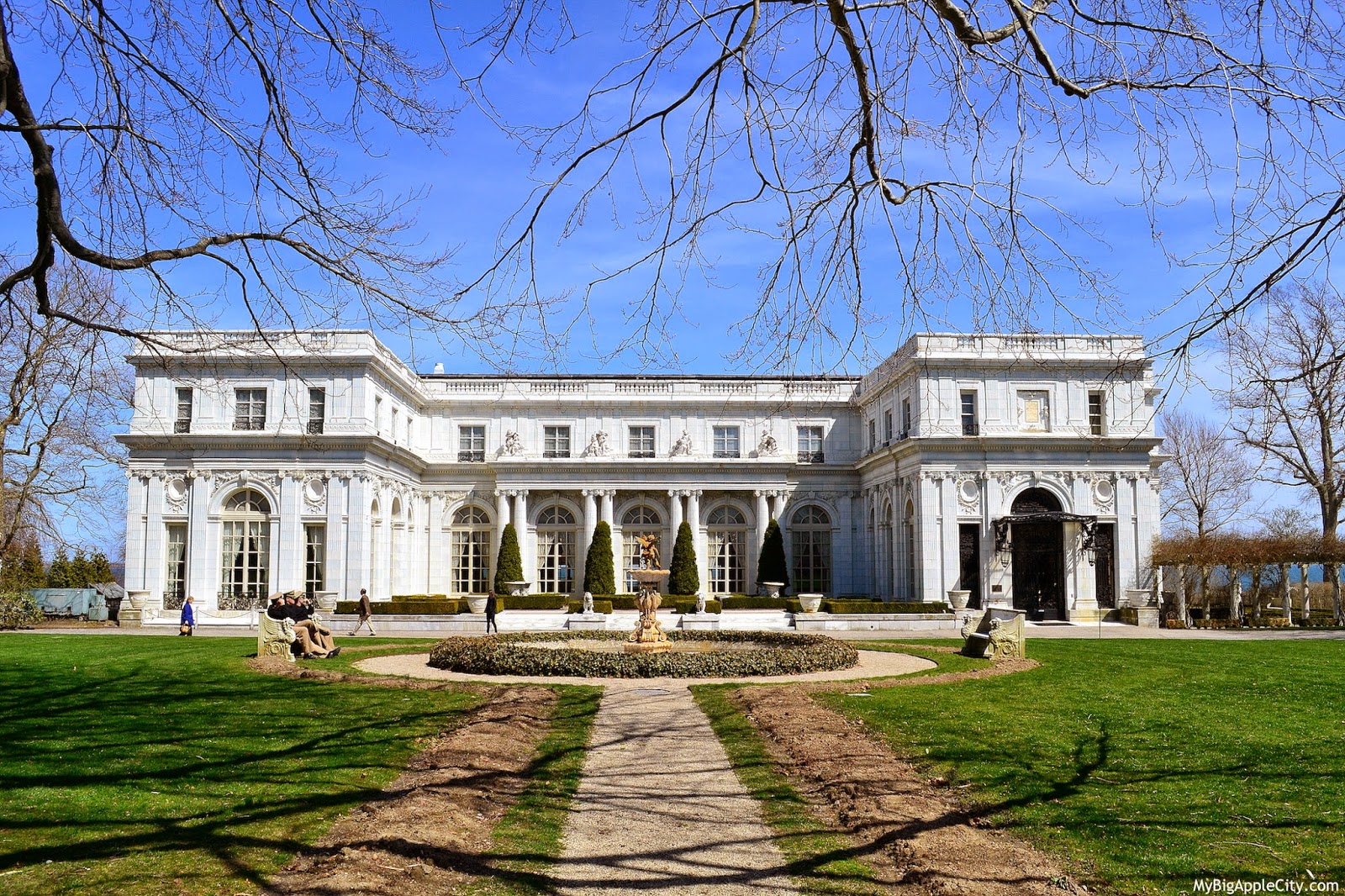 Rosecliff, la plus Gatsby – mais aussi la plus moderne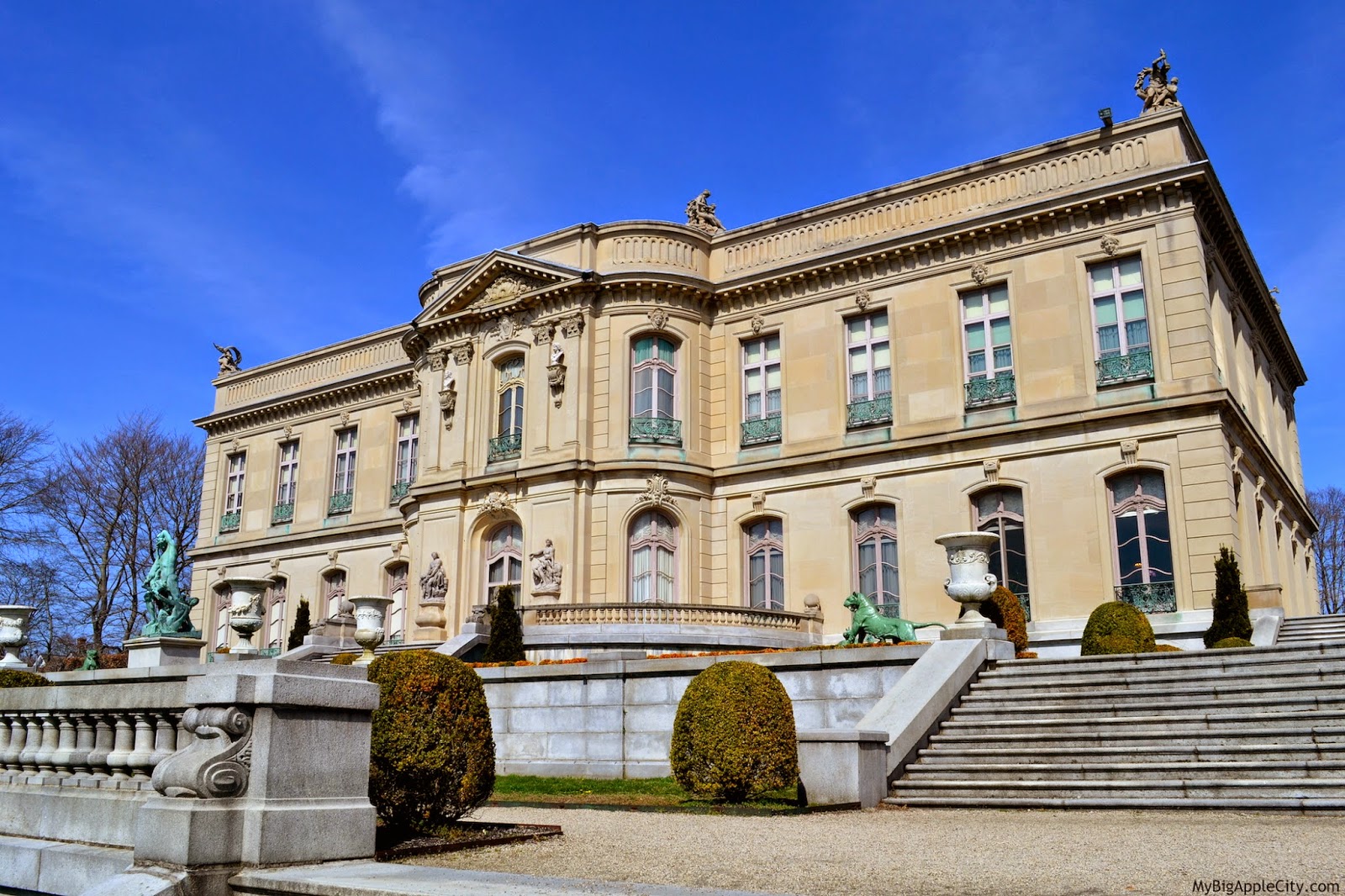 The Elms, la plus taille réelle (ou presque)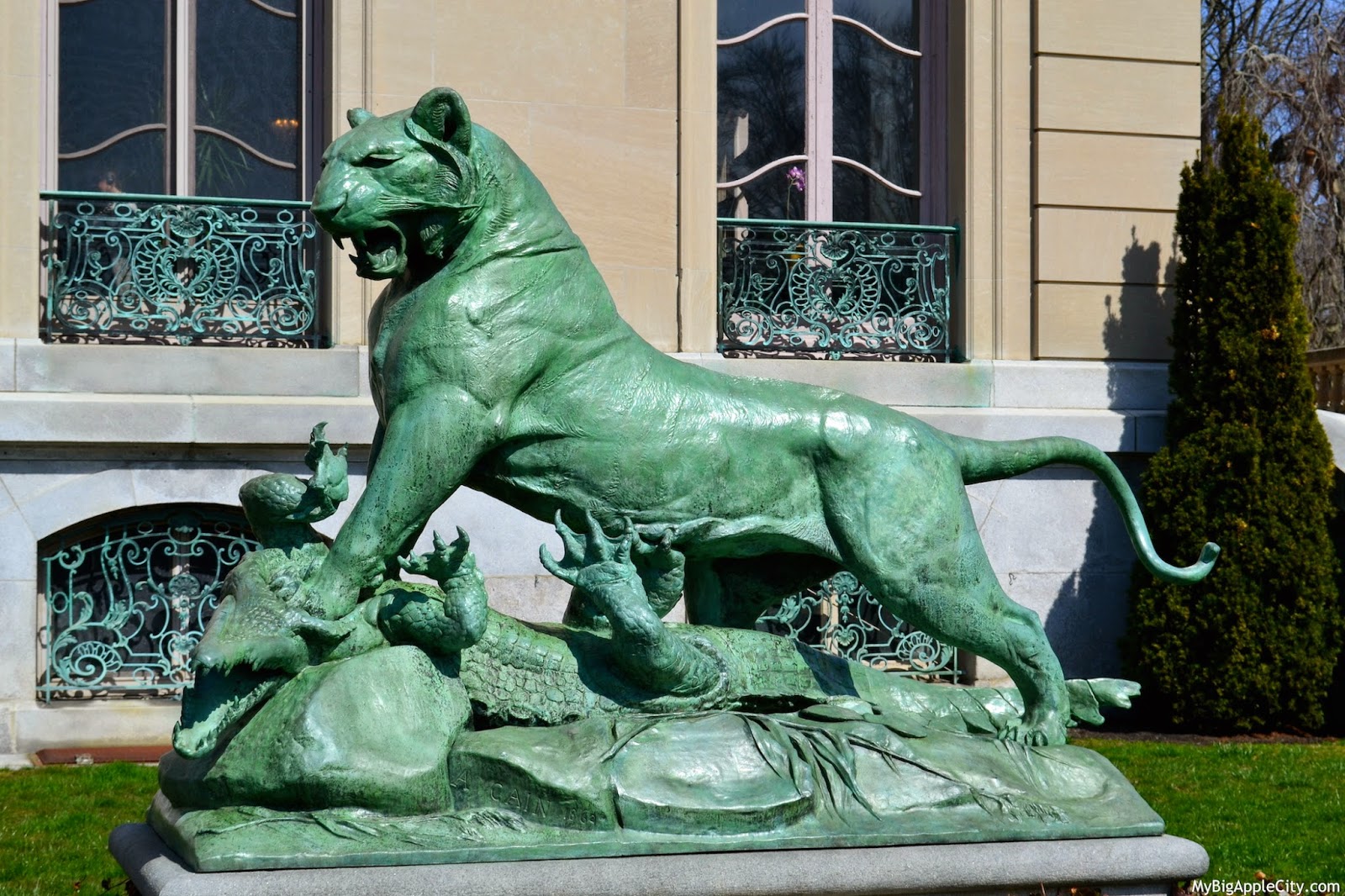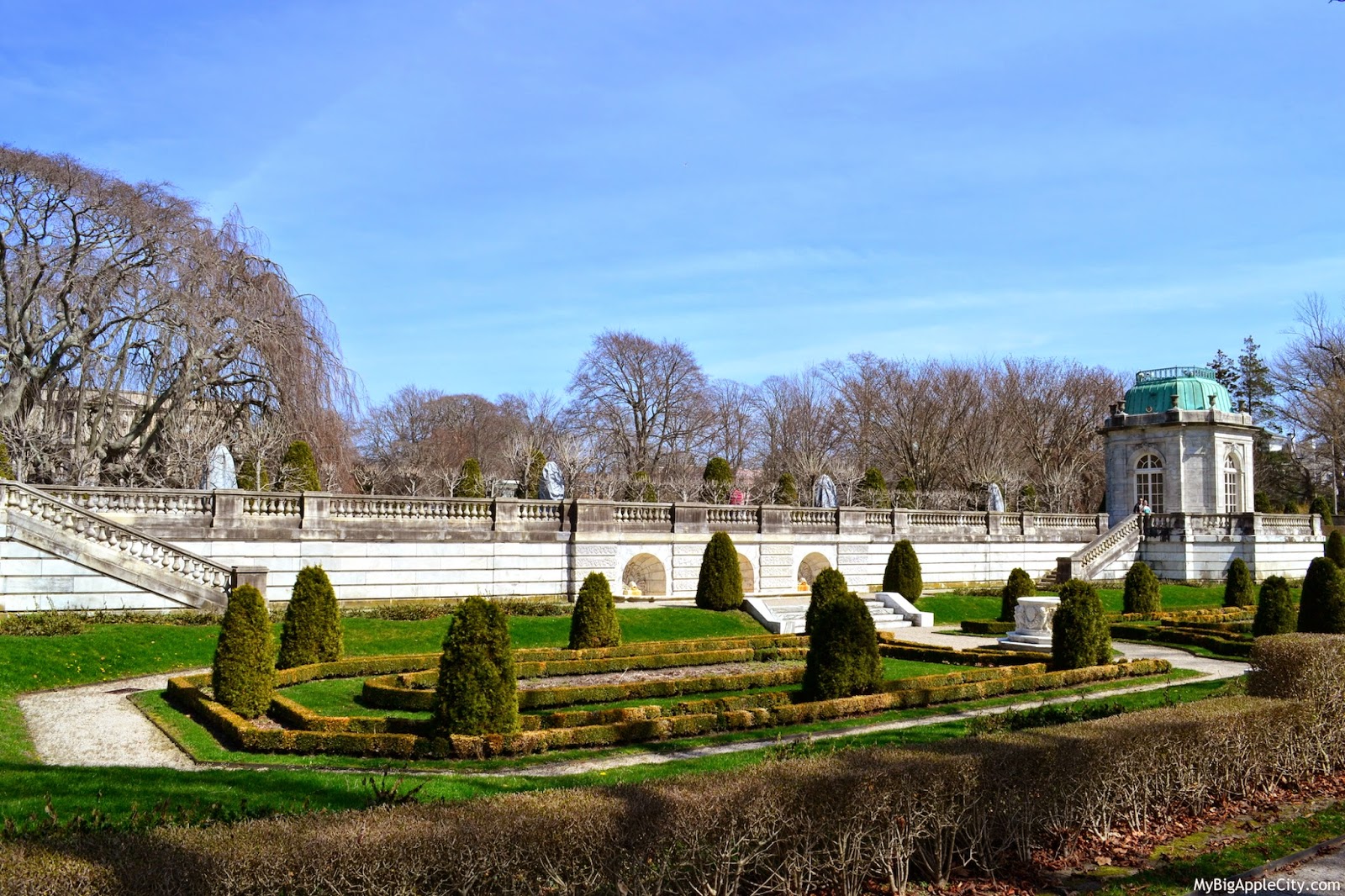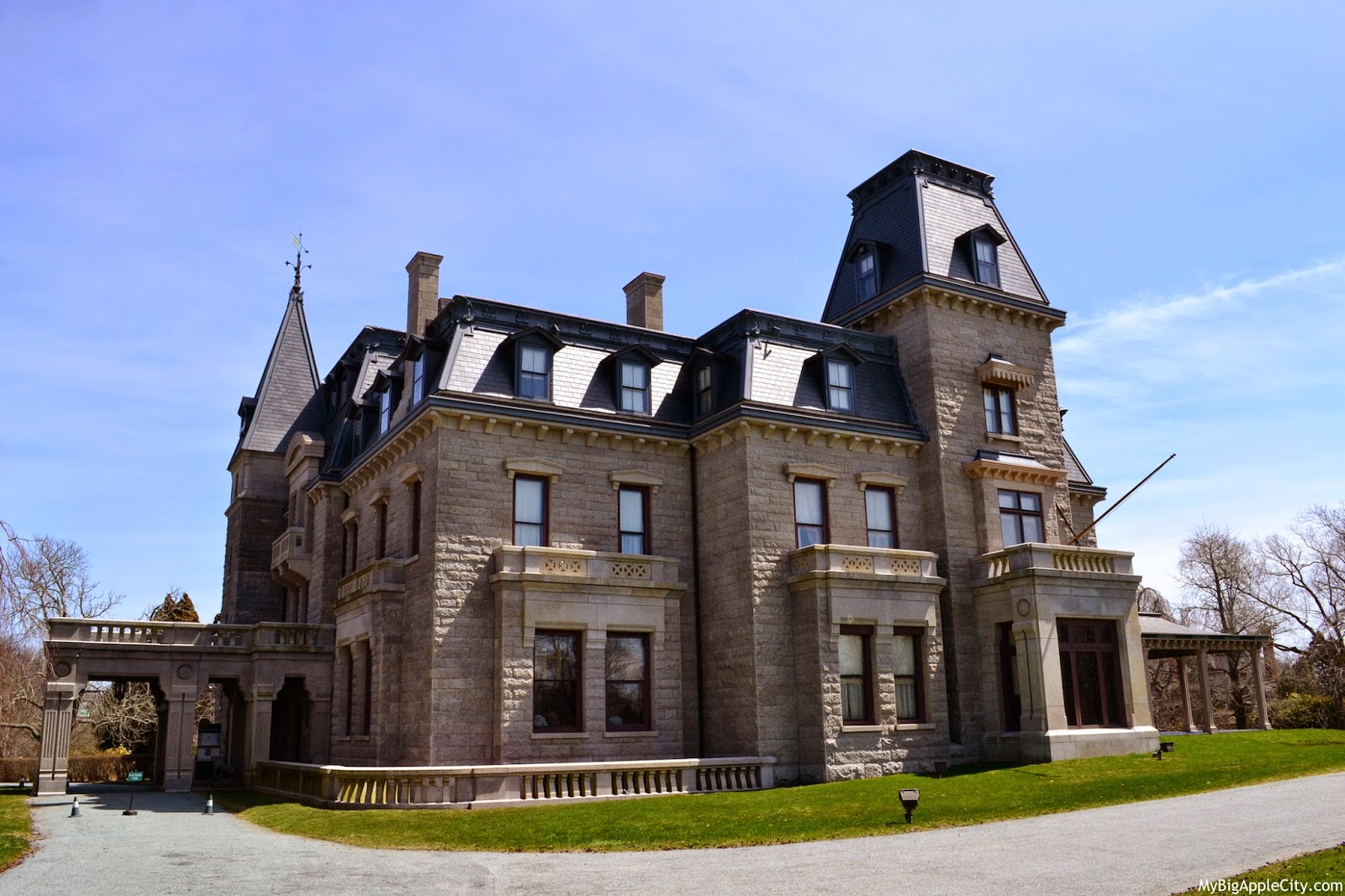 Chateau-sur-Mer, la plus sombre. Aussi une des seules résidences à l'année.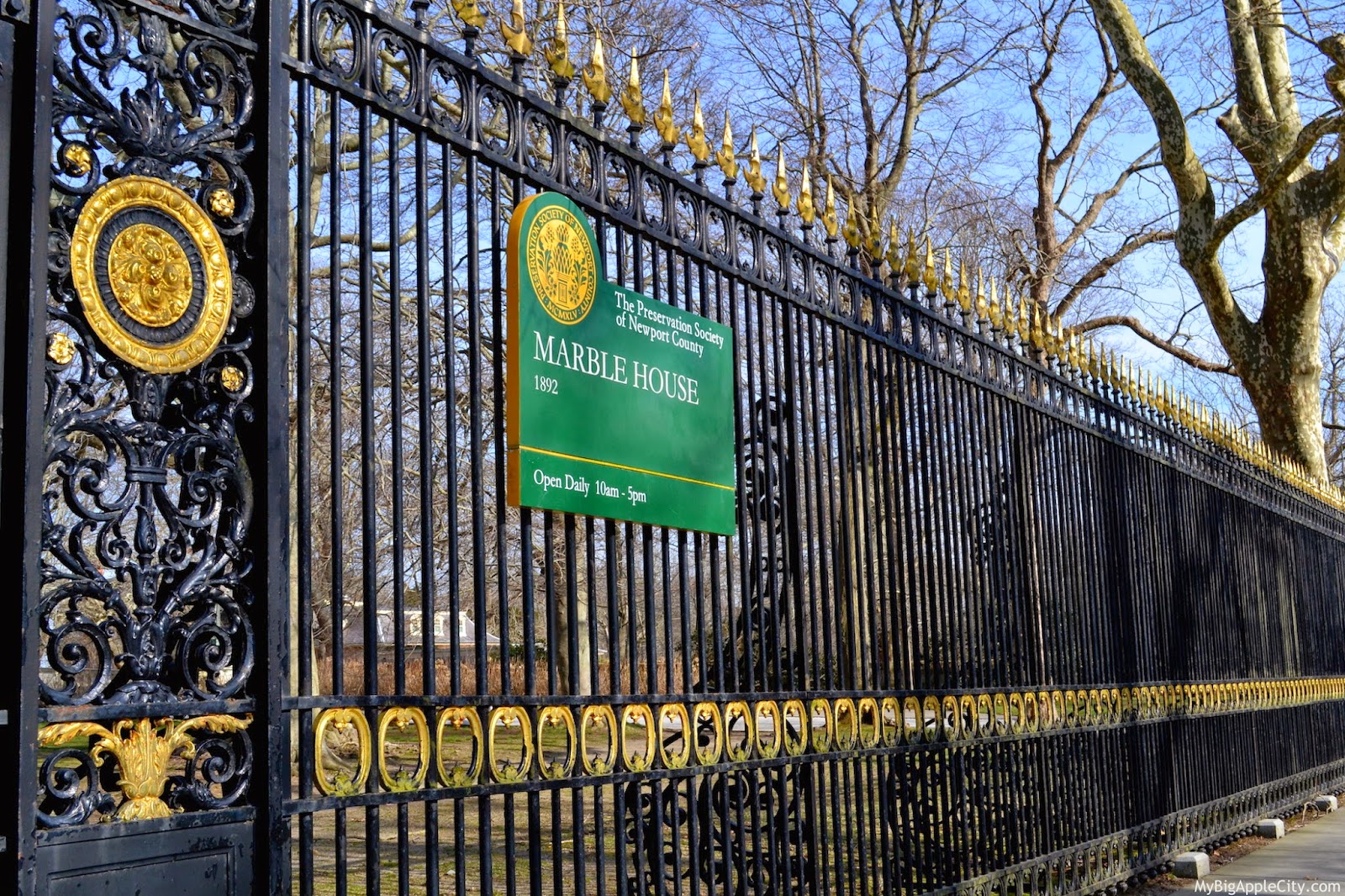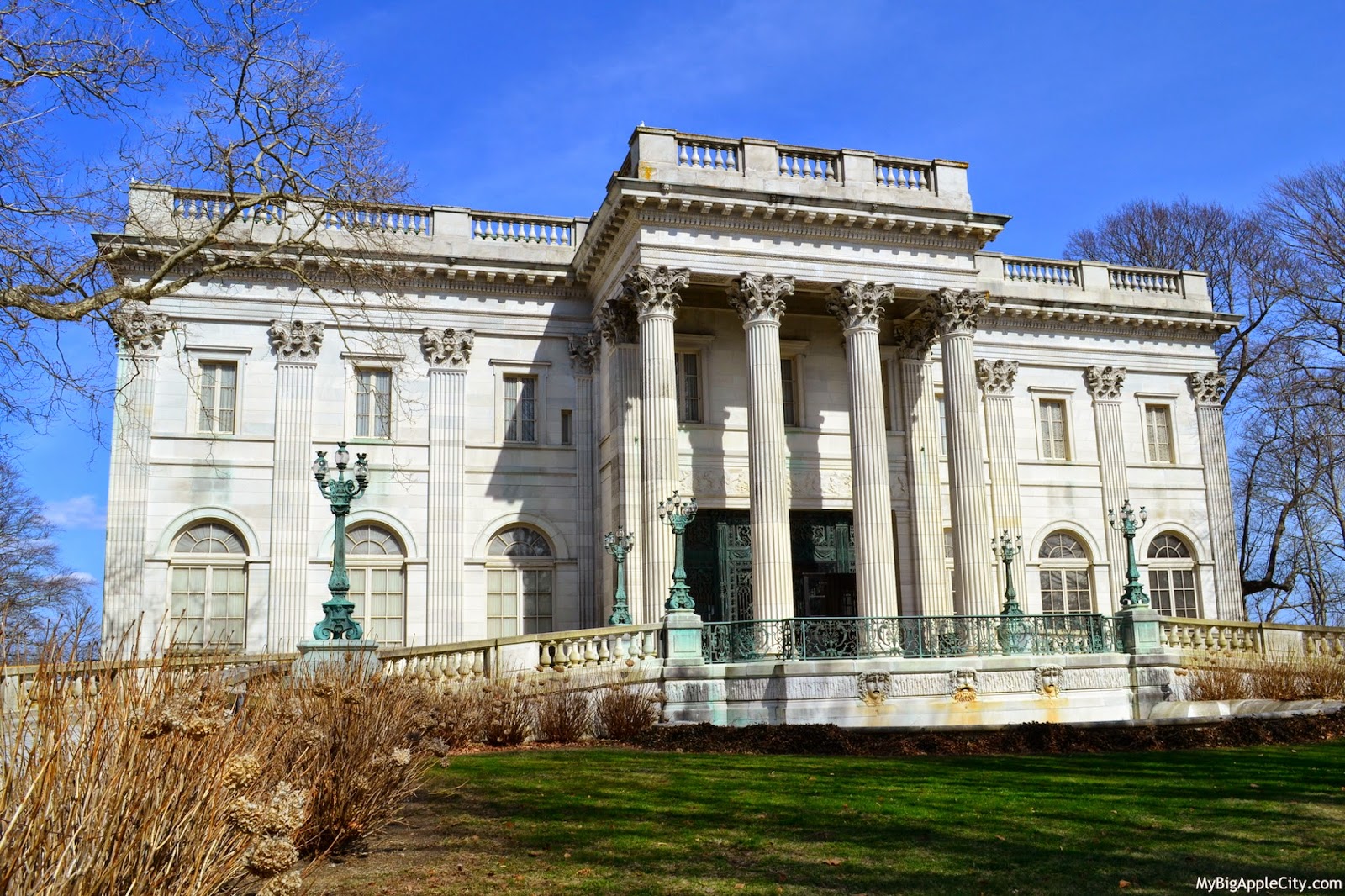 Marble House, la plus austère et gothique mais surtout la plus marbrée.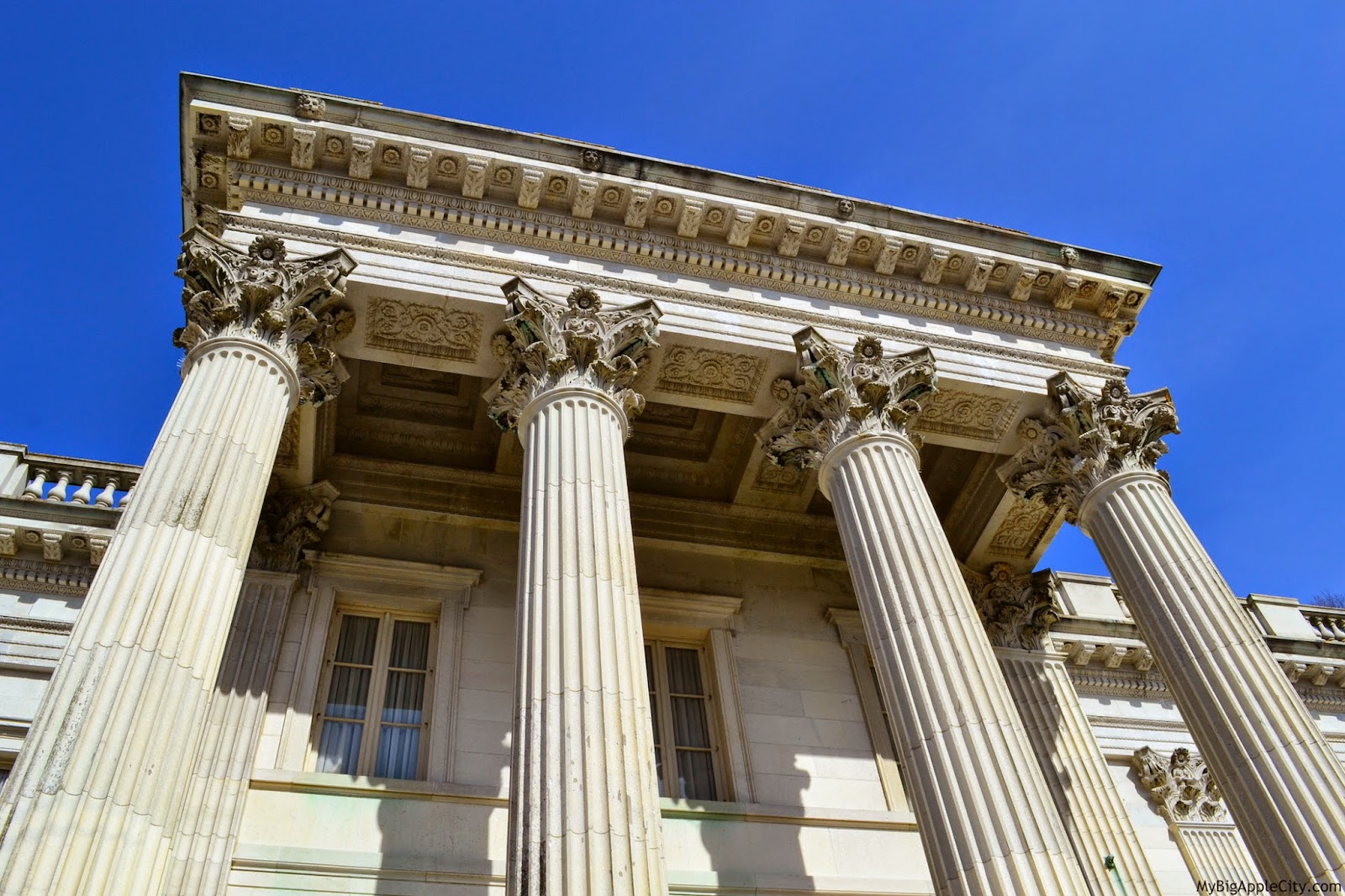 Une maison chinoise dans le jardin. Hum, why not?
Pour plus d'info, visitez le site officiel: www.newportmansions.org
(Visited 573 times, 1 visits today)