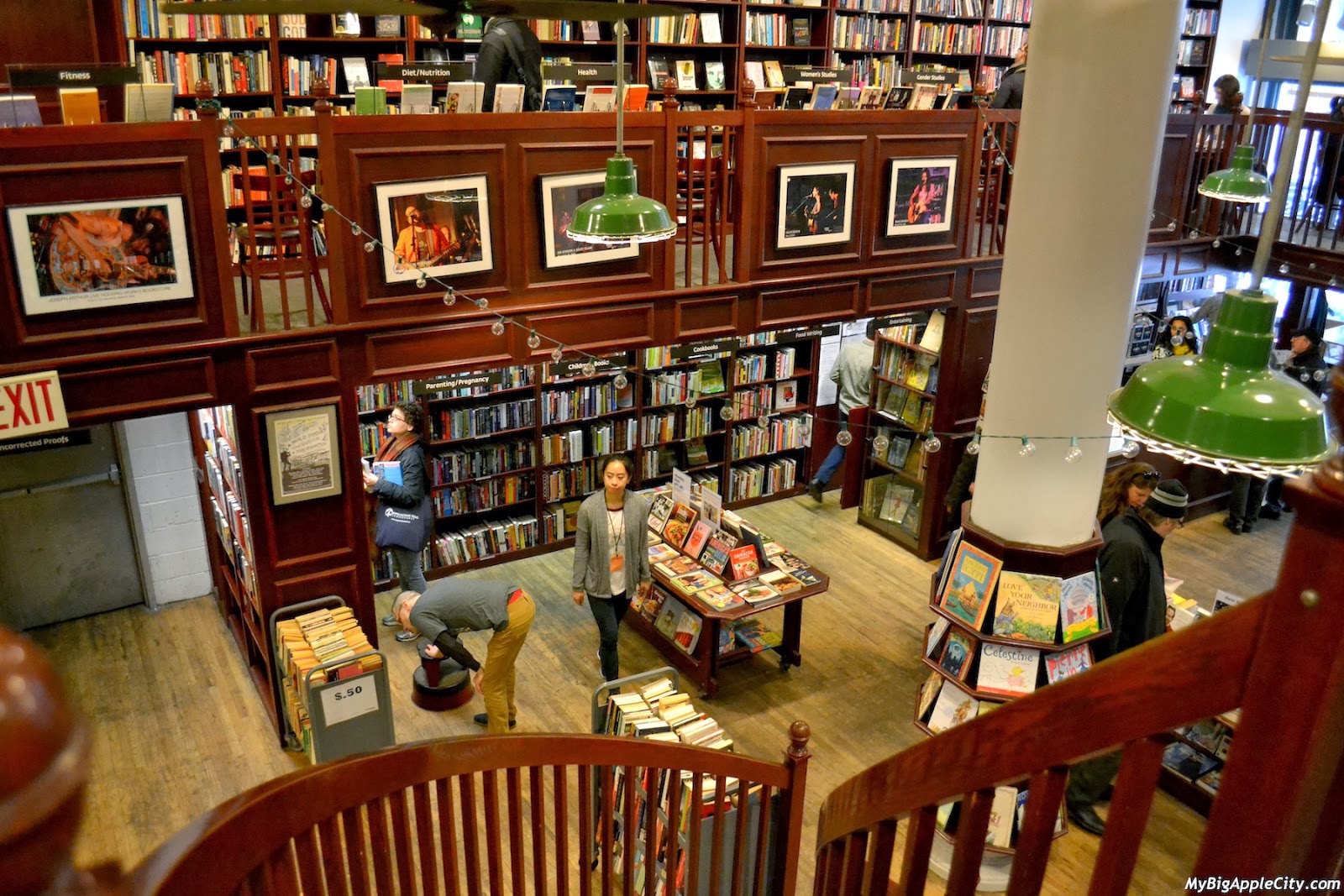 J'ai envie de vous parler d'un endroit très spécial situé dans SoHo, New York. Une librairie authentique où les produits vendus ont été donnés, où l'équipe est composée presque entièrement de volontaires, et où tous les bénéfices sont reversés à une communauté dans le besoin. Cette librairie s'appelle Housing Works Bookstore Café, et si vous êtes de passage dans le coin et à la recherche d'un endroit hors des sentiers battus, n'hésitez pas à y pousser la porte.
—
Let me tell you about a charming little place in the heart of SoHo. An authentic bookstore selling only donated products, functioning almost entirely with dedicated volunteers, and giving back its earnings to a community in need. This place is Housing Works Bookstore Cafe, and if you want to find a quiet place to relax and discover amazing books, this place is for you.



Housing Works est une organisation dédiée à apporter de l'aide aux personnes porteuses / souffrantes du HIV/SIDA. Convaincue qu'un traitement commence avant tout par un endroit sain où loger, Housing Works collecte et amasse des fonds.
Housing Works Bookstore Café est une librairie hors du commun où la paix et la convialité reignent. Quand on y passe la porte, on a l'impression que le temps s'est arrêté et on se sent accueilli chaleureusement comme à la maison ou chez des amis. Tous les livres sont des dons et en parfaite condition, parfois neufs. Les prix défient toute concurrence également. Des chaises et un petit café sont à la disposition des visiteurs pour profiter de leur passage. Rien ne presse, il suffit juste de profiter d'un moment de quiétude, seul ou entre amis. Il y a une atmosphère vraiment particulière, est-ce le balcon, le décor ou la communauté? Ou peut-être le fait que j'ai déniché, par un simple regard, un livre que je voulais m'approprier depuis longtemps; une histoire d'amour entre New York et son auteur? Peu importe ce dont il s'agit vraiment, si vous êtes à Manhattan, n'hésitez pas à y entrer et à arrêter le temps. Mais surtout, n'oubliez pas de contribuer. Une mince donation signifie déjà beaucoup pour les personnes en ayant besoin. De plus, vous repartirez avec un très bon livre.
—
Housing Works is a social group dedicated to help people affected by HIV/AIDS.  Convinced that healthcare starts with a proper place to live, the organization donates and raises funds for those in need. 

Housing Works Bookstore Café is a great library where peace and friendliness reign. When you pass its doors, you feel like time has stopped and you are welcomed into a world of friends. It almost feels like home. All the books are donated and in excellent / new condition, not to mention very affordable as well. Chairs and a little café welcome visitors to sit and enjoy their time. There is no rush, just the pleasure to join a community. There is something special about that place: the balcony, the decor, the people? Or maybe it is the fact that I just found a book I long wanted to buy; a book relating the love story of its author with New York City. No matter what it is, if you are in the area, push open the doors and enjoy your stay. And don't forget to give back.  A little money can go a long way for those in need. Plus, you will come home with a great book.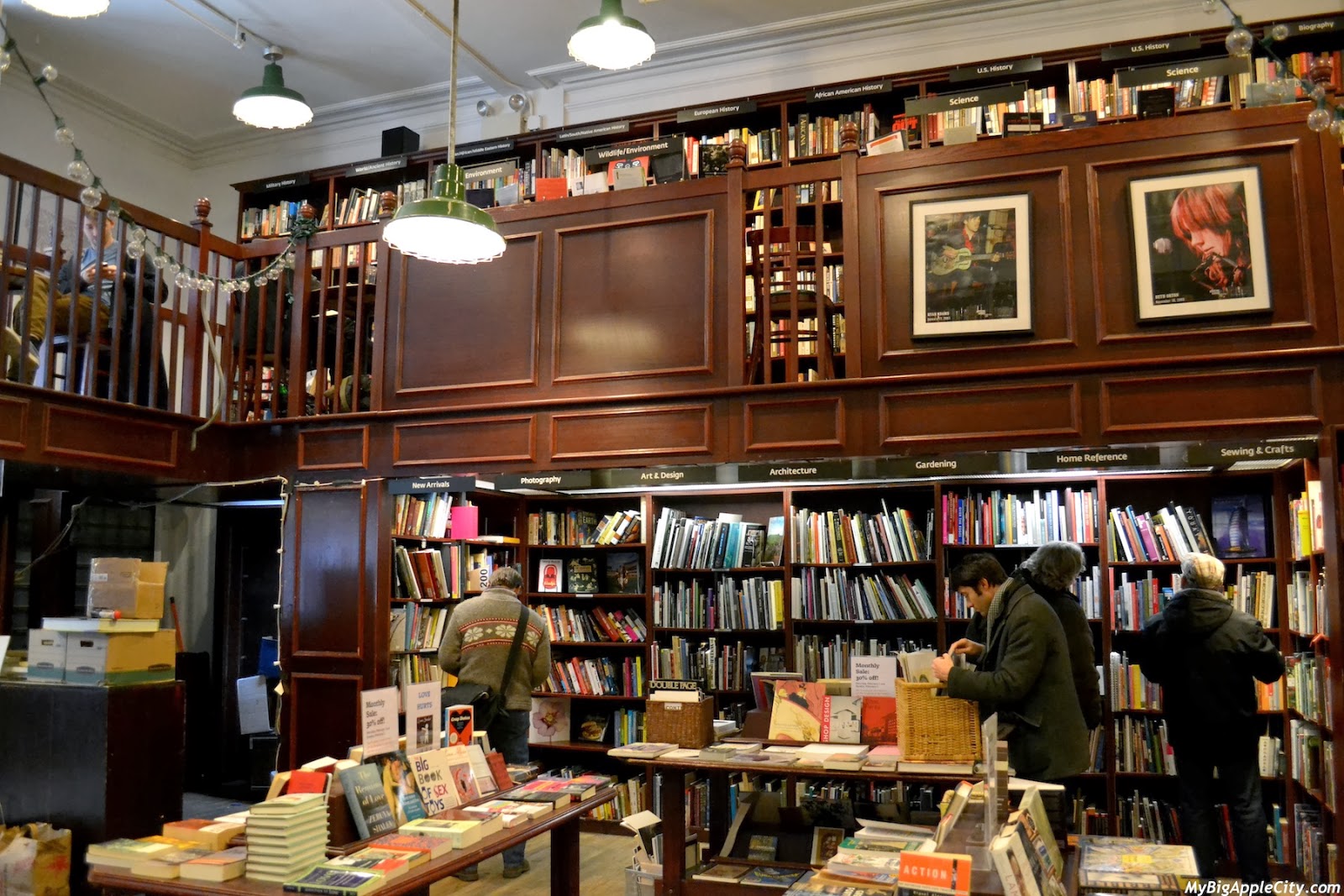 (Visited 584 times, 1 visits today)