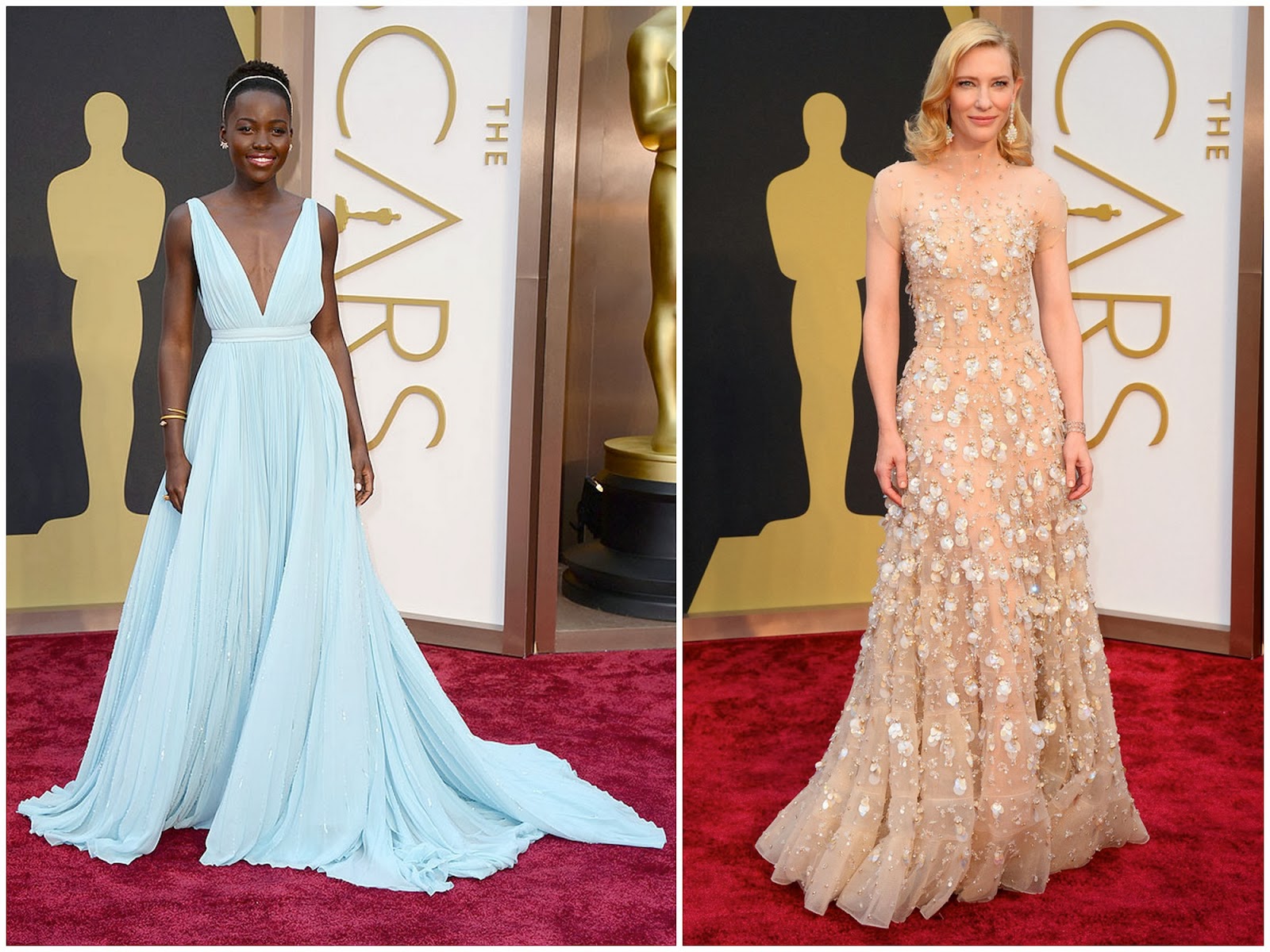 Au cas où vous vivez dans une grotte perdue dans la montagne, vous savez certainement que les Oscars avait lieu dimanche soir. En bonne Fashionista assoiffée de glamour, j'étais donc fidèle devant ma TV à épier les looks présents sur le tapis rouge. Le spectacle était bien plaisant et les atrocités vestimentaires sont restées au placard cette année. Autant dire que les stars se sont montrées dans leur plus belle tenue pour décrocher la place de la célèbre liste des personnalités les mieux habillées d'Hollywood.
—
In case you were kidnapped from the crazy modern world, you probably know the Oscars happened on Sunday. And, as a good Fashionista hungry for glamour, I was in front of my TV, scrutinizing every look walking down the Red Carpet. I was pretty happy with what I saw and didn't see any atrocities this year. Celebrities put the bar high and brought their A-game to compete for a place in the Hollywood best dressed list.



Deux actrices pour qui je penchais ont remporté Meilleur Actrice et Meilleur Actrice dans un rôle secondaire. Elles ont aussi arborées mes looks préférés de la soirée. J'ai été très inspirée par la robe bleue signée Prada de la magnifique Lupita Nyong'o; de même par la longue robe nude Armani Privé que portait la talentueuse Cate Blanchett. Deux couleurs qui me font espérer que le printemps arrivera à grand pas désormais. J'en ai même fait des mood boards sur Polyvore.
Vous avez regardé la cérémonie? Qu'avez-vous pensé des nominé(e)s?
—
Two actresses I was rooting for won Best Actress and Best Supportive Actress. They surely made their name in my favorite gowns of the night. I was really inspired by the beautiful Lupita Nyong'o, wearing a stunning, Prada blue pastel dress; as well as the talented Cate Blanchett and her nude Armani Privé gown. Two looks that surely make me want the arrival Spring oh so badly. I even did inspiration boards on Polyvore.

Have you watched the ceremony? Who was on your best dressed list?
All product details of All eyes on Cate by MyBigAppleCity
Photo credit Lupita Nyong'o: Jordan Strauss/Invision/AP
Photo credit Cate Blanchett: Robyn Beck/AFP/Getty Image

Suivez-moi sur Instagram @MyBigAppleCity, Facebook www.facebook.com/mybigapplecity et Twitter @MyBigAppleCity tous les jours ou presque. Rejoignez-moi !
(Visited 56 times, 1 visits today)