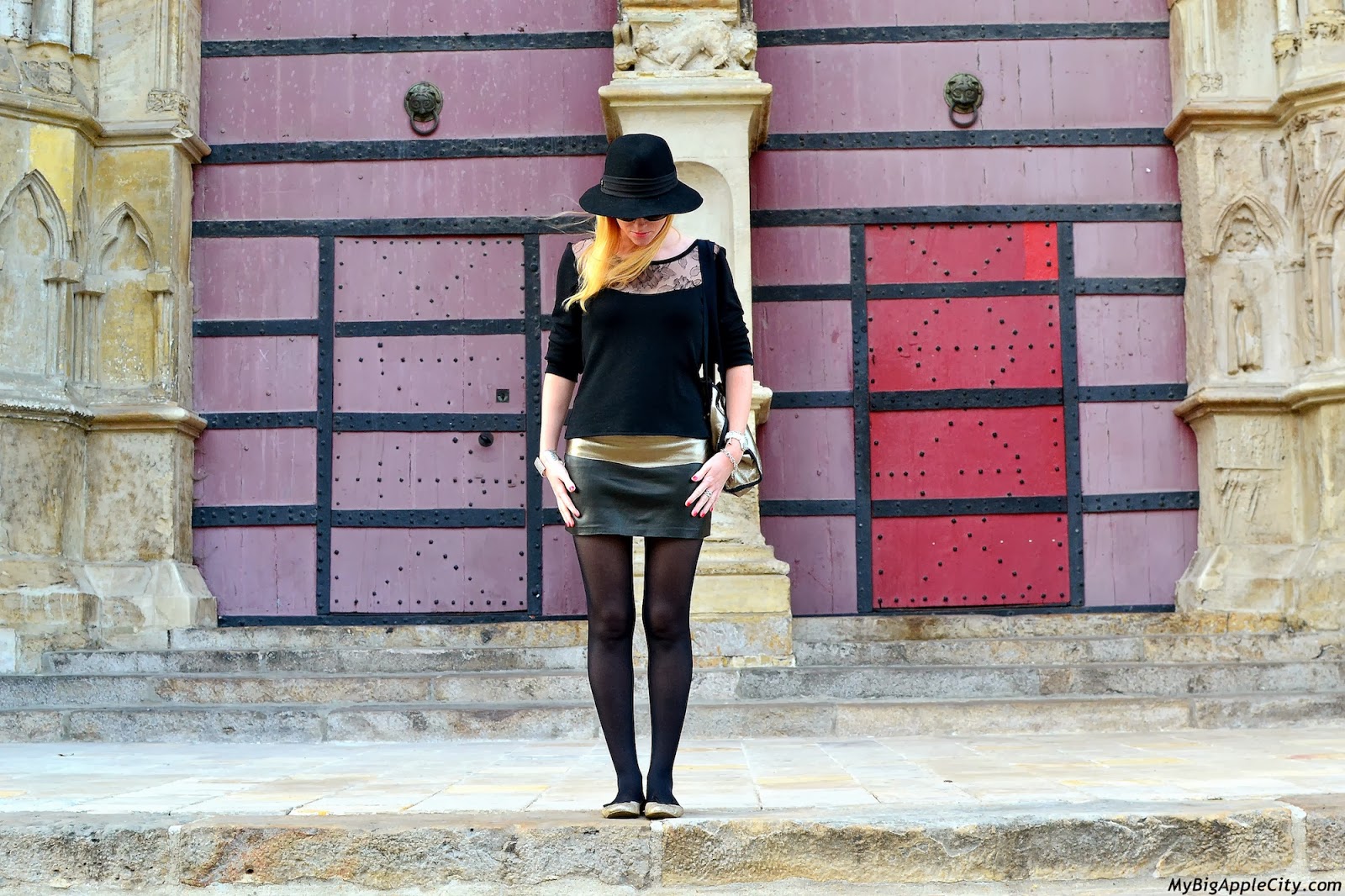 Avant ce look, je pense n'avoir jamais porté de cuir de ma vie. Pour être honnête, le cuir m'a toujours fait un peu peur. Je ne suis pas vraiment une nana au style très Rock n'Roll, vous voyez. Je le qualifierais plutôt de casual-preppy-chic (oui chic! c'est mon blog, mon style, alors j'en dis ce que je veux. Ok, élégant est moins arrogant).
—
I don't think I ever wore leather before that street style look. You see, leather always kind of scared me. My style is not really Rock'n Roll to tell you the truth. My style is more sort of preppy-casual-chic (chic, elegant, whatever you feel is less arrogant to define your own style. After all, this is my blog, my style, and I pick chic. ;)).
Si vous vous souvenez, j'avais déjà porté un look de la marque française Rock Is Passion à l'automne dernier (ici). Toujours très fière de Chloé, la créatrice de la marque, et de ses collections ; c'est avec joie qu'elle me démontre que le cuir, pourquoi pas?! Tout est une question d'association, et avec un top à la matière plus délicate comme la dentelle, mon style reste assez sage avec une touche rock subtile.
Et bonne nouvelle, la collection est en ce moment en solde sur la boutique en ligne. Même pour les messieurs.
Alors ce look, vous aimez ? Le cuir: j'adopte ou j'abandonne ?
In case you missed it, I already wore a total look from the French brand Rock Is Passion (here). Still very fond of Chloé, the designer, she easily persuaded me that I could wear leather, too. Style is a question of mix and match, so pairing it with a delicate fabric such as a top with lacewill definitely add softness to my look while letting that rock touch shine.
And good news for everyone, you can shop online and the entire women and men's collections are on sale.
What do you think about this look? About leather: rock it or leave it?
xx
Jennie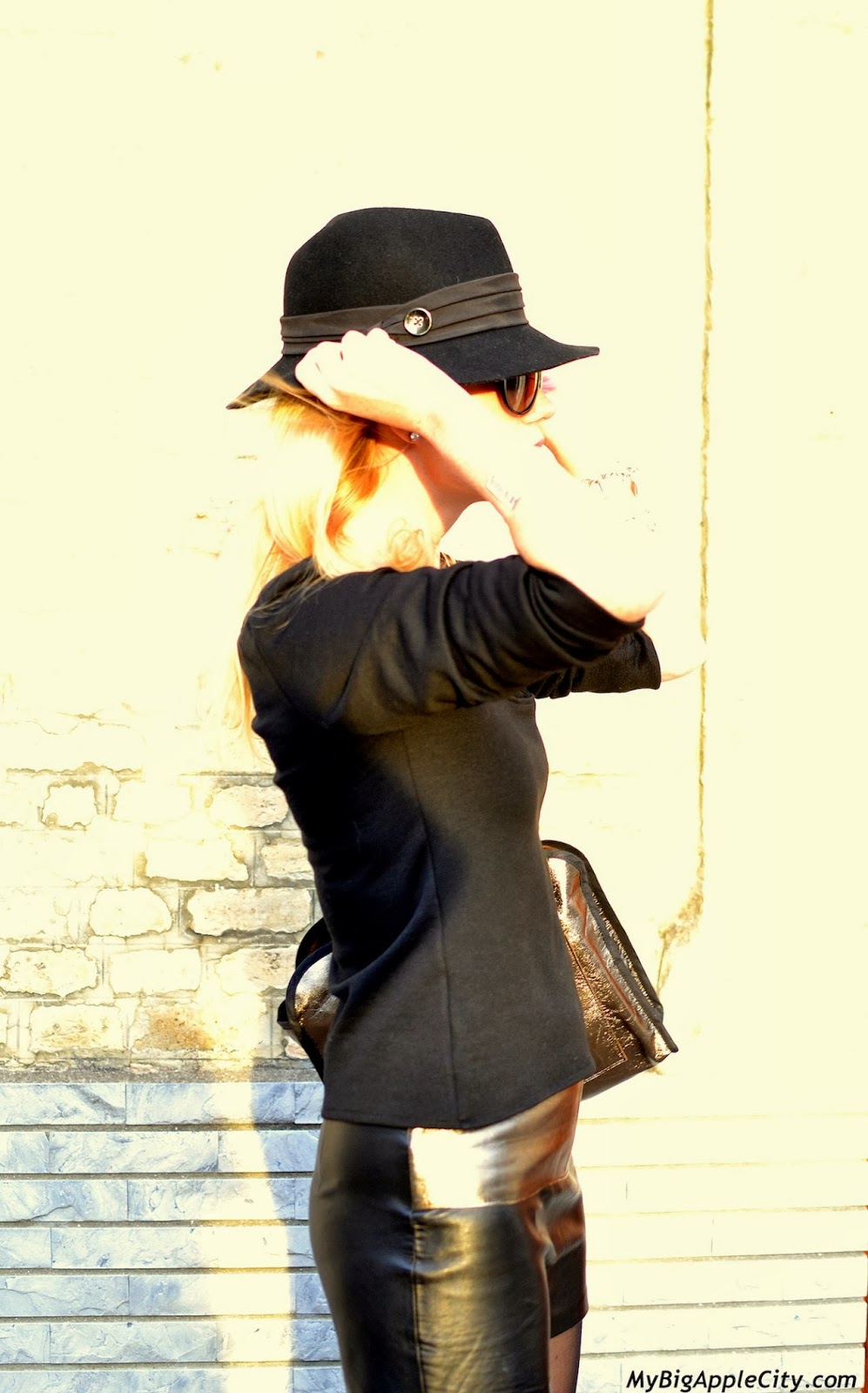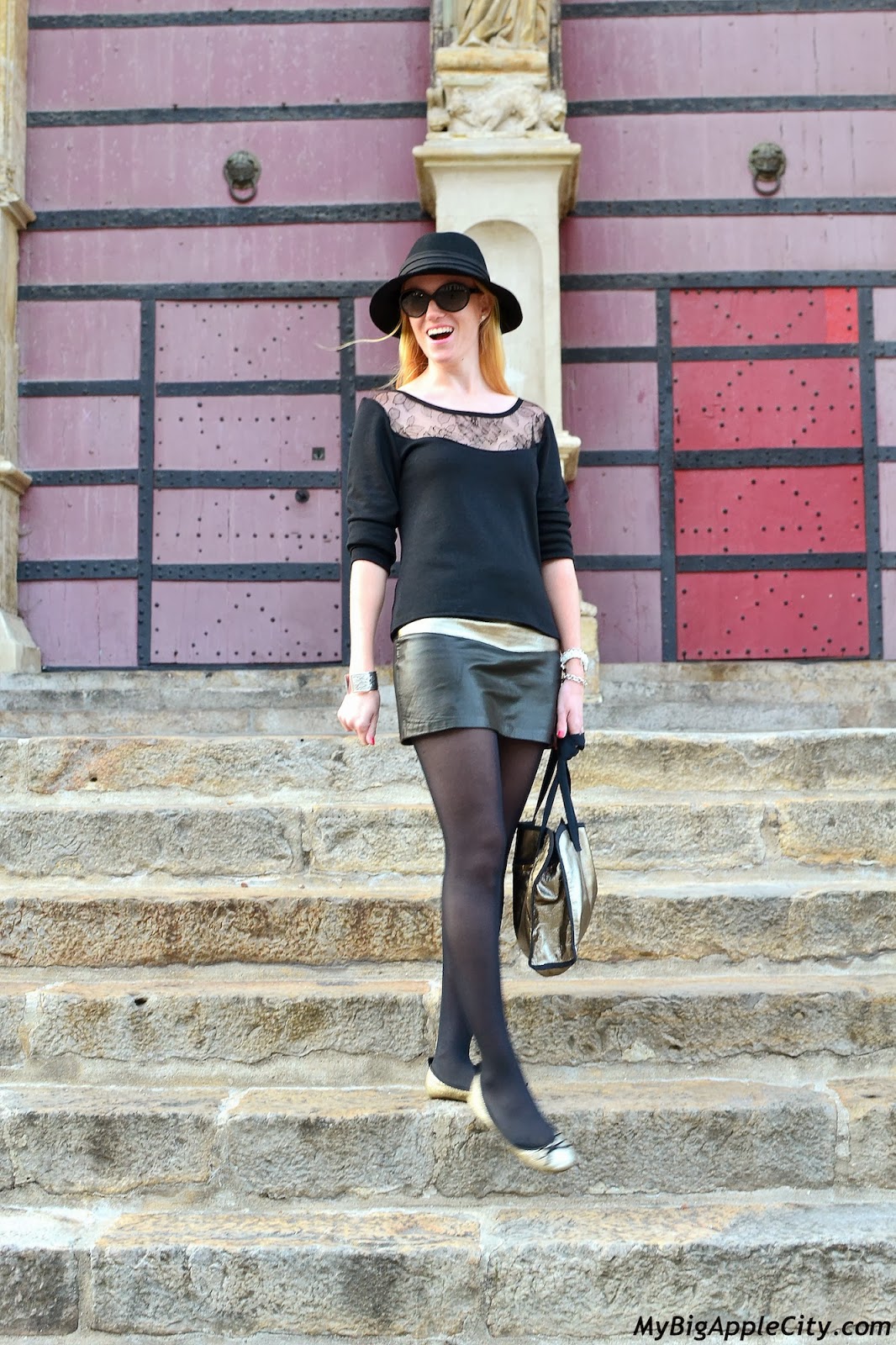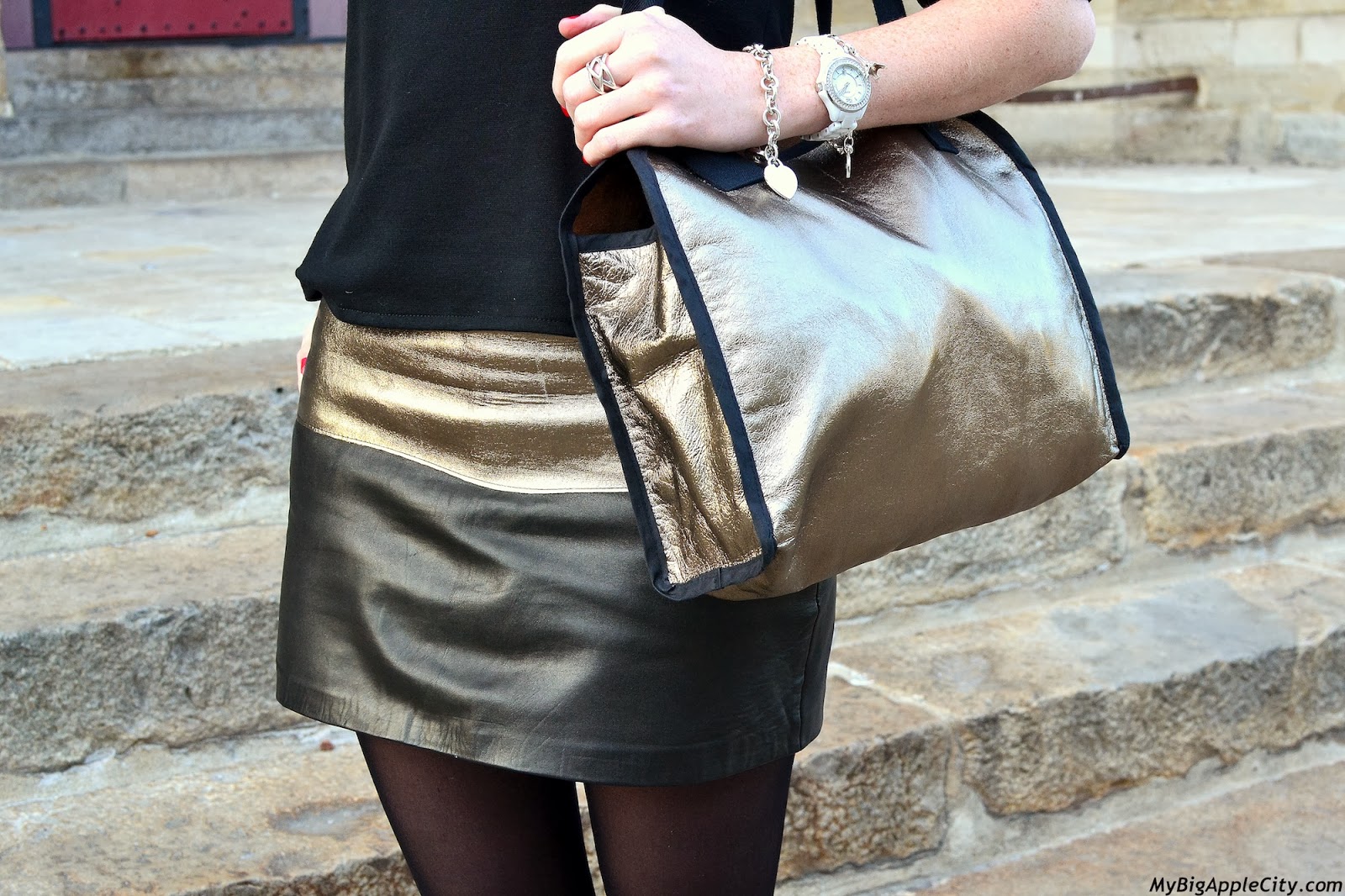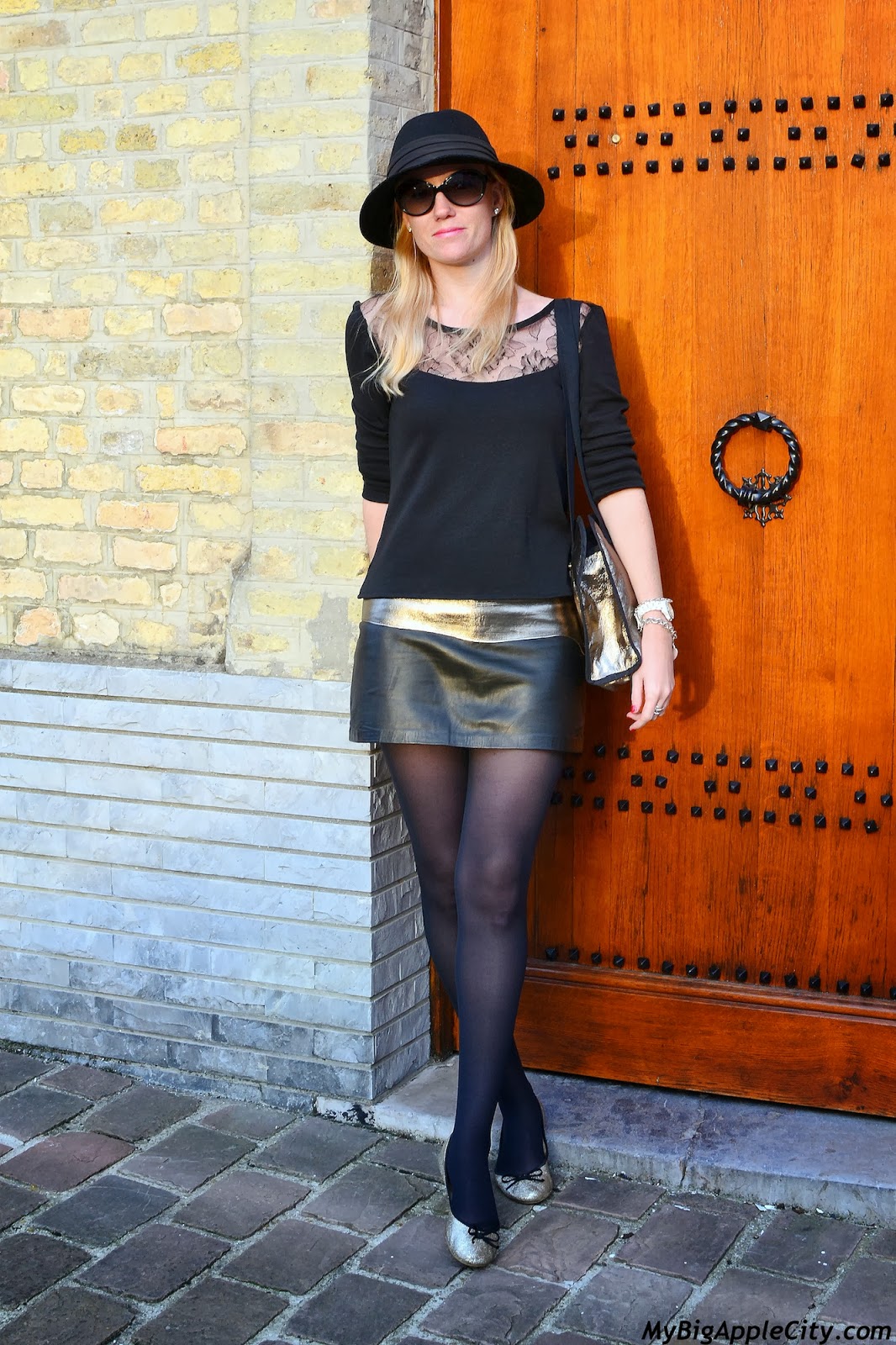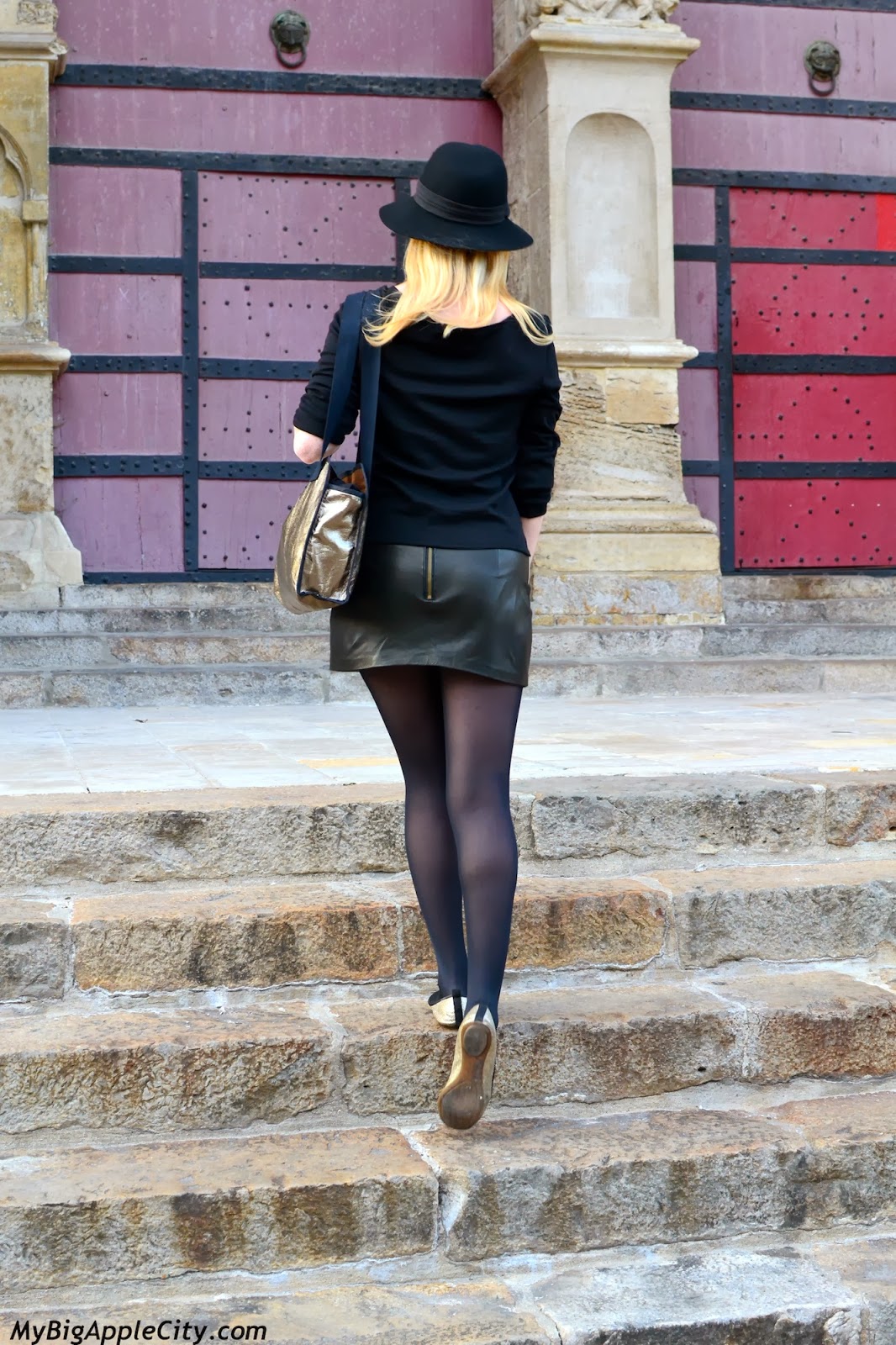 Jewelry: Tiffany & Co, Ted Lapidus
(Visited 120 times, 1 visits today)