Et voici mon nouvel article pour la rubrique « One week, three things » avec le traditionnel Thanksgiving à l'honneur cette semaine. Et que fait-on à Thanksgiving? On cuisine, on mange et on fait du shopping! Vive les US, vive les traditions. Mais surtout, on profite (enfin !) de 4 jours de congés pour oublier le travail et se relaxer!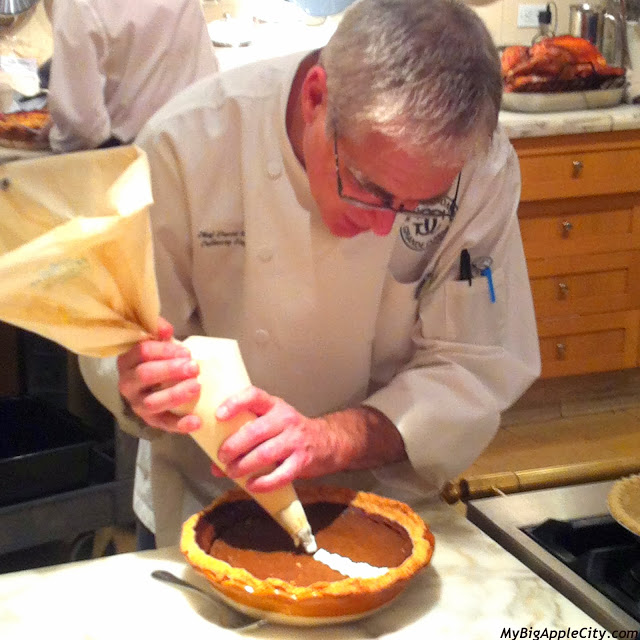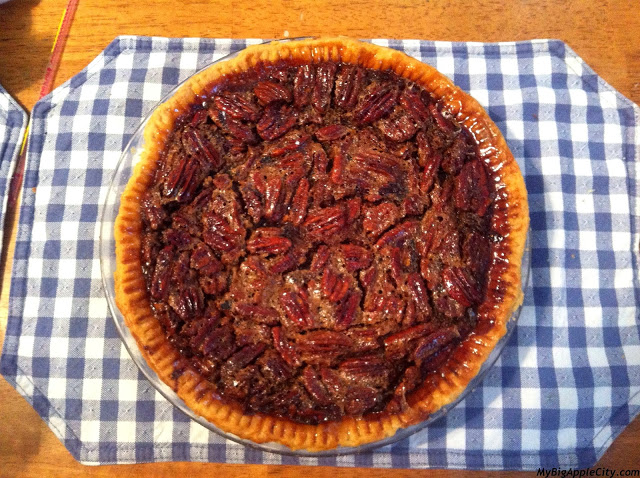 Continuons avec le jour de Thanksgiving. Cette année, je l'ai de nouveau passé en famille près de Philadelphie. J'adore cette fête. Forcément, tout tourne autour de la nourriture. La grosse dinde traditionnelle était de la partie, accompagnée de purée de pommes de terre, soufflé de maïs, haricot verts en croûte, stuffing (plat traditionnel composé essentiellement de pain), sauce à la canneberge, entre autres. Un vrai dîner à l'américaine donc, mais la Chef du jour m'a simplement transportée à la première bouchée de son dessert, le Pumpkin roll. Succulent, je me suis éclatée le régime! Et maintenant, elle n'a plus qu'à me le servir à chaque Thanksgiving. Ahah!
Alright, let's talk about

Thanksgiving Day

 itself. This year again, I had the most wonderful time with family in Philadelphia. I love cooking and being together.

 

The kitchen is probably the most wonderful place to be when with family. The traditional turkey was there, so were the mash potatoes, corn soufflé, green beans casseroles, cranberry sauce. Let's face it, it was a very good dinner. But the Chef of the day blew me away at dessert with her (and my very first) pumpkin roll. A great food discovery than she now has to make every year to please the French!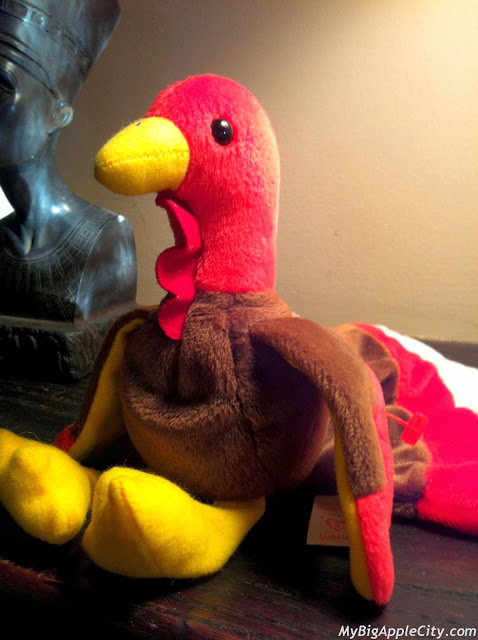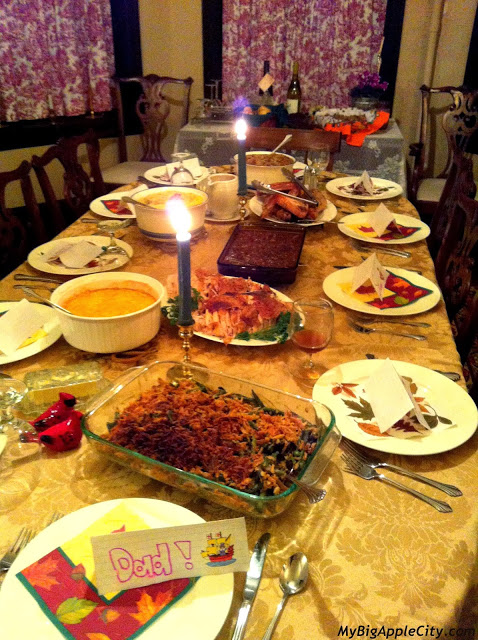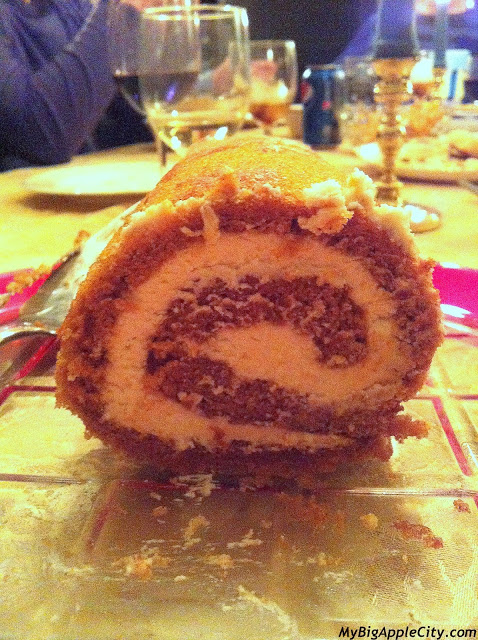 La tradition ne serait pas complète sans le fameux Black Friday. Le lendemain de Thanksgiving (et le soir-même), les magasins ouvrent leurs portes au plus grand bonheur des Fashionistas pour des soldes soporifiques. Cette année encore, j'ai craqué pour des soldes jusqu'à -75% chez J.Crew, Anthropologie, Gap, Forever21, HomeGoods et Aldo. Remplir sa garde robe à bons prix, si ce n'est pas un rêve, ça?!
How about you? How did you celebrate Thanksgiving this year? Next week will be another special week as I am flying to Paris for work Monday night, then will enjoy some quality time in the countryside before coming back to New York to kick off Christmas decorations and festivities. Have a great week, everyone. xx Jennie
(Visited 88 times, 1 visits today)