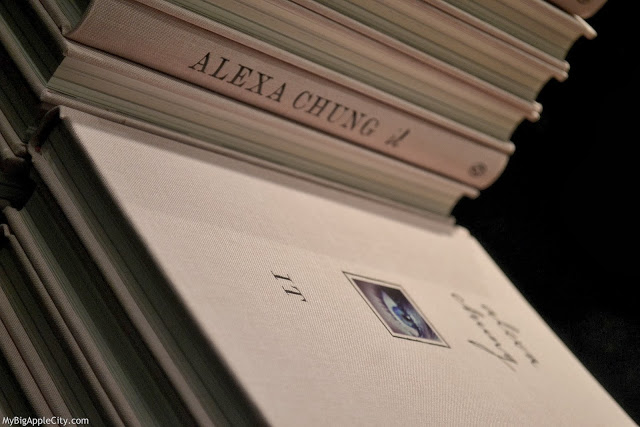 Il y a quelques semaines, je suis allée à la signature du livre "
It
" d
'Alexa Chung
. La soirée avait lieu au
Bookmarc
dans le
West Village
de
New York
(la librairie de Marc Jacobs), et aussi selon moi, le lieu où se rassemblent les livres les plus intéressants et insolites (et rock n'roll), c'était donc une bonne raison d'y assister. Il faut dire aussi que je voulais en savoir plus sur le phénomène Alexa Chung, que j'aperçois lors des Fashion Weeks. Cette fois, j'ai donc pu lui parler et m'en faire une idée.
—
A few weeks ago, I went to the book signing of "

It

" from Alexa Chung. It was held at Bookmarc (the Marc Jacobs library in NYC, West Village); and as this bookstore also displays the most interesting books, I thought I would go have a look. Not to mention, the Alexa Chung phenomenon intrigues me, too. I ran into her at Fashion Weeks before, but this time I would have a chance to actually talk to her and make up my mind. 
La foule était bien là, mais tout était joyeusement organisé et il n'a pas fallu trop de temps avant de me retrouver face à Miss Chung. C'était amusant de me retrouver parmi la charmante tribu des Fashionistas anglaises en adoration pour Alexa (ou alors est-ce leur accent britannique qui m'a charmé?). Rouge à lèvres pop rouge, cheveux détachés, la mèche dissimulée et habillée impeccablement, Miss Chung était ravissante. J'ai adoré son naturel et la sincérité avec laquelle elle a répondu à mes questions. Charmant est bien le mot à lui associer et je commence à comprendre la fascination qu'elle suscite dans le monde de la mode.
Maintenant, parlant du livre. J'adore la couverture (bien entendu, elle est toute rose me direz-vous), et aussi le côté vintage de l'ouvrage. Quant à son contenu, je m'attendais à quelque chose de plus profond, de plus détaillé.  Il reste vraiment plat dans l'ensemble et il manque ce je-ne-sais-quoi. Mais si je sais: l'intrigue. Si je n'avais pas questionné Alexa, je me serai vraiment demandée pourquoi ce livre. Mais comme elle le dit si sincèrement: "je l'ai écrit car je m'ennuyais tellement, je jure, je m'ennuyais" et aussi, "je ne l'ai même jamais lu en fait". Bref, ceci explique certainement cela. Une chose est sûre, le mystère Alexa Chung n'est pas résolu, et ce livre est vraiment joli dans ma bibliothèque.
Vous l'avez lu? Qu'en avez-vous pensé? Aimez-vous le style Alexa Chung?
—
The place was packed but happily organized, and it didn't take long to get my book signed. First of all, it was fun to be in a crowd mostly formed of British Fashionistas talking about how they adore Alexa. They were all adorable, too (ok, the irresistible British accent might have enchanted me a bit). Red lipstick, long hair, bangs hidden and impeccably dressed, Alexa was a great host. I like how easy and honest she was to talk to. Charming is the word to describe her and surely now I understand the effect she has in the Fashion world.
Now, let's talk about the book­. I love the cover (pink, of course I love it) and the vintage feel of it. About the content, I guess I was expecting something deeper and a bit more detailed. Maybe, when it comes to a worldwide socialite movement, you just want to know more. But, I really felt like the book was missing that essence, that je-ne-sais-quoi that would have let me think: Wow, Alexa rocks! That's it, I was expecting a WoW effect! But to be fair, during my conversation with her, she mentioned she wrote her book "because I was so, oh so bored, I swear" and also said "I have not even read it at all". Oh Miss Chung, you will still remain a sweet mystery and your book will look pretty in my library.

Did you read it? What did you think? Do you fancy her style?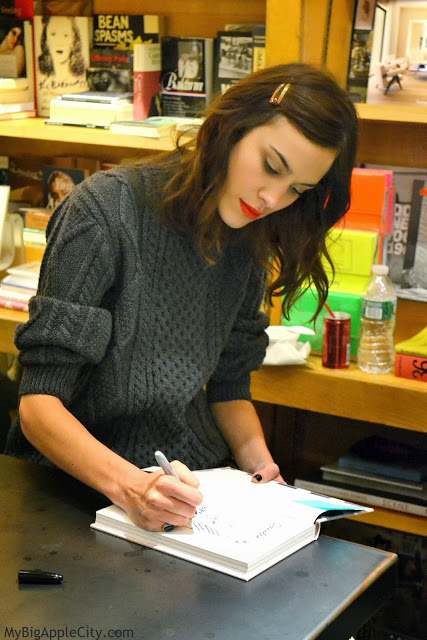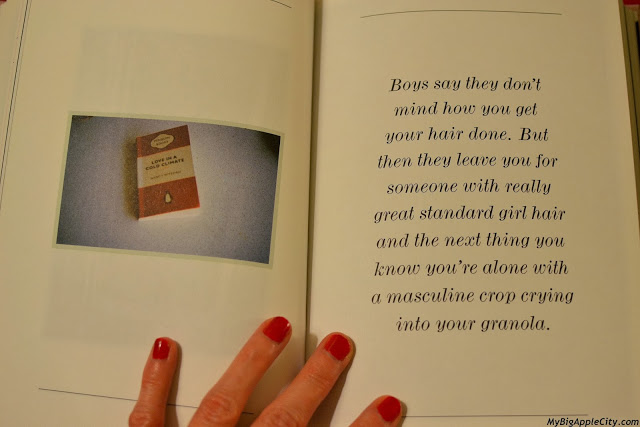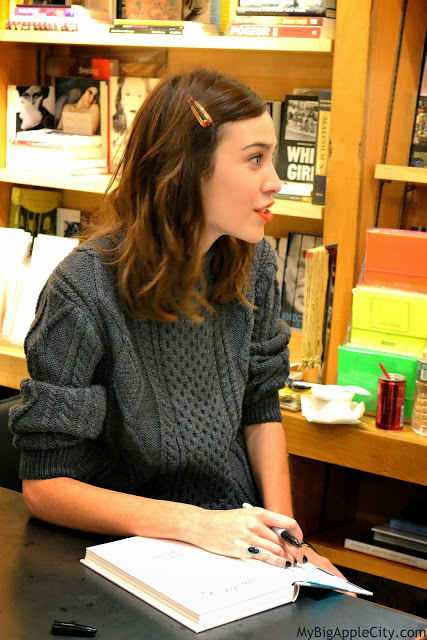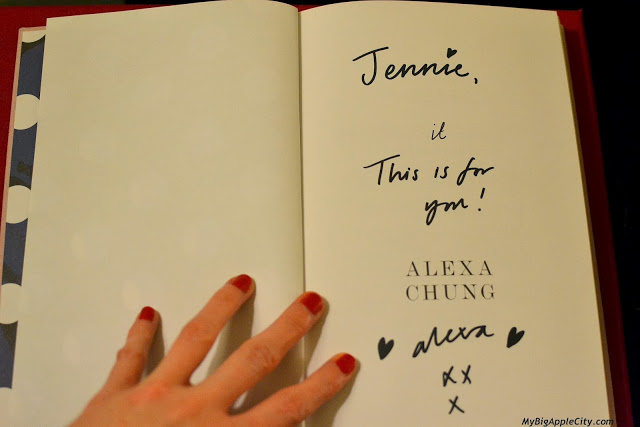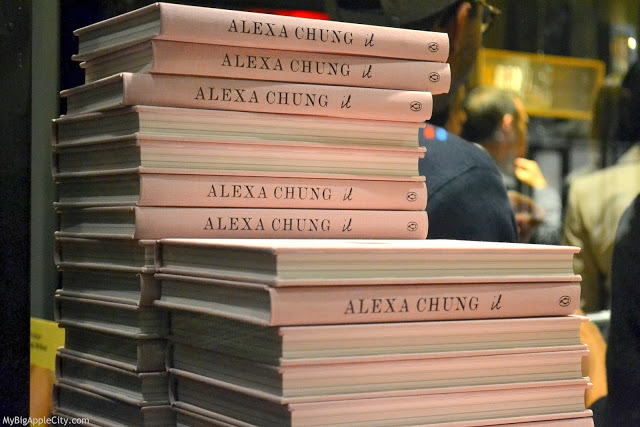 (Visited 263 times, 1 visits today)