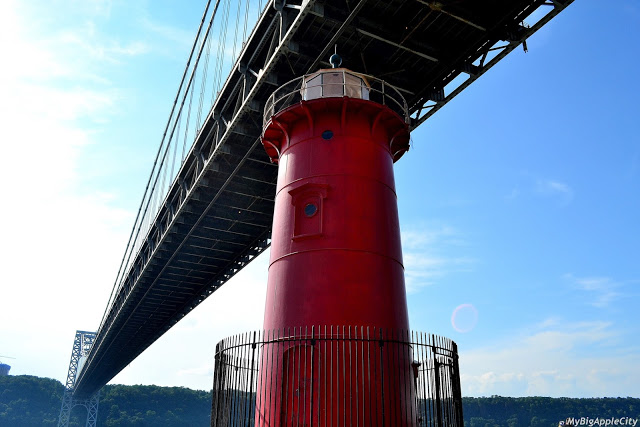 Connaissez-vous le petit phare rouge de Manhattan? Caché sous le George Washington Bridge, the Little Red Lighthouse
,
demeure une curiosité de ceux qui s'aventurent sur les hauteurs de Manhattan, le long de l'Hudson River. C'est aussi l'un des plus petits phares des Etats-Unis, mais charmant je dois dire.
—
Do you know the Little Red Lighthouse hidden under the George Washington Bridge? Uptown Manhattan, along the Hudson River, it still is a little curiosity to admire.
Il y a quelques semaines, je me suis laissée tenter (ou plutôt torturer) par une balade à vélo depuis mon cher Upper West Side jusqu'à Fort Lee dans le New Jersey.  Quoi? Le New Jersey? Oui, avec un barbecue à la clé chez des amis, ça valait bien la peine de s'expatrier le temps d'un après
–
midi.
J'avais déjà emprunté le George Washington Bridge plusieurs fois en voiture mais je ne l'avais jamais traversé à vélo. 
La vue est superbe, bien entendu. Peu importe où on se place, la vue sur Manhattan,
la Skyline
, est toujours imprenable. Même après près de 3 ans, cette vue, je ne m'en lasse pas. 
Mon calvaire n'a pas été dans la traversée du pont, qui en soit est très agréable, mais plutôt dans la montée sur le pont depuis ce fameux joli phare rouge. A bon entendeur, à ne pas tenter à moins d'être un cycliste averti! La souffrance sous la chaleur estivale, les litres d'eau avalés, sans compter l'allure plus très fraiche à l'arrivée chez nos hôtes.  Oups! Bon, ok, c'était dur, mais je suis tout de même contente d avoir accompli cet exploit sportif. Allez, au moins, j'ai pu prendre quelques clichés pour vous les montrer.
Bon weekend à tous et à toutes.
Few weeks ago, I was trapped (yes, trapped!) on a bike ride from my dear Upper West Side to New Jersey (yes, NJ!) for a barbecue at a friends' house. It was a good reason to expatriate myself for the afternoon then.
I have driven by the GWB before, but never actually rode my bike on it, which is surprisingly quite enjoyable. The view is stunning, of course. Even after nearly three years living in New York, I am still amazed by this skyline, no matter where I stand.
My agony came from the ride from that pretty little lighthouse up to the bridge. Damn hill! If you are not a pro biker, do not try it! You'll almost die! The summer heat, the gallon of water I drank, the sweat and the not-so-fresh allure when arriving at my destination is what I had to go through. But, let's say it: I am happy I did it. For the view, the food, and the little pictures I can share with you.
Have a great weekend everyone.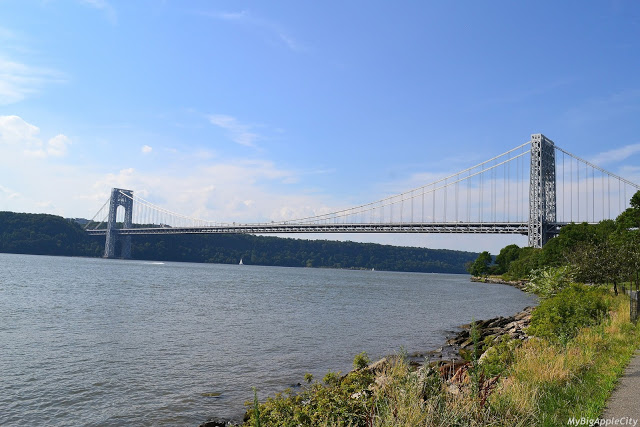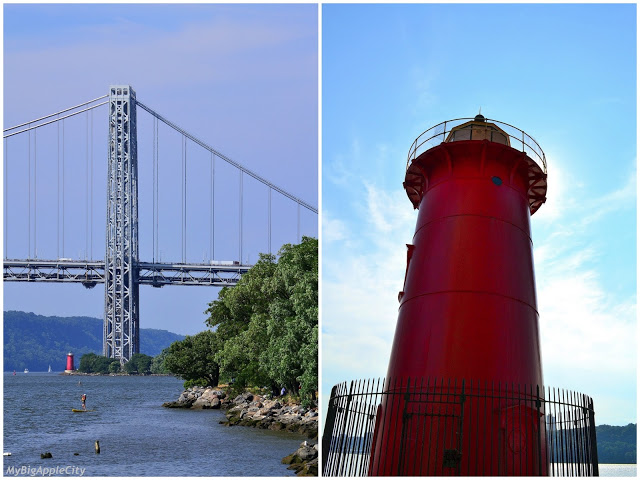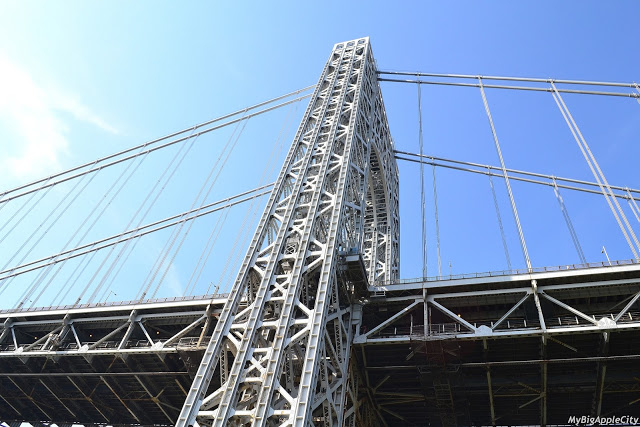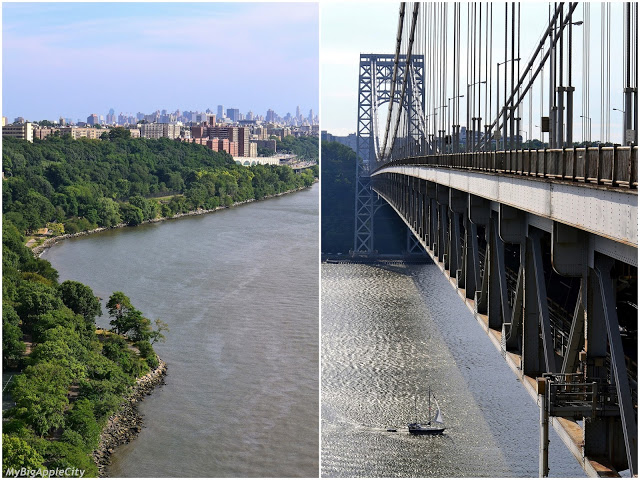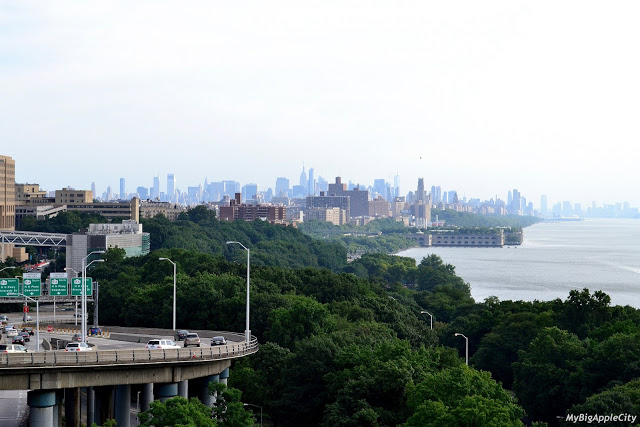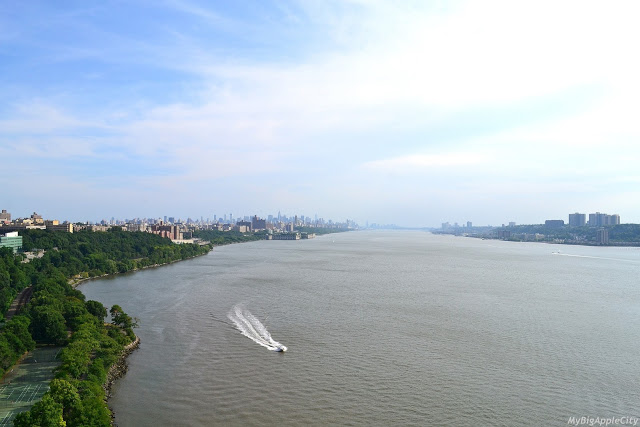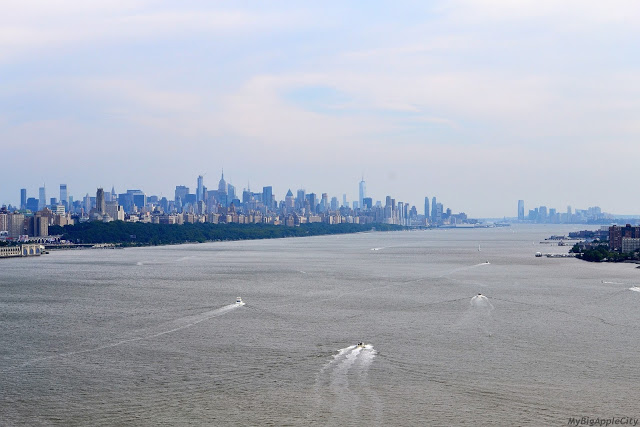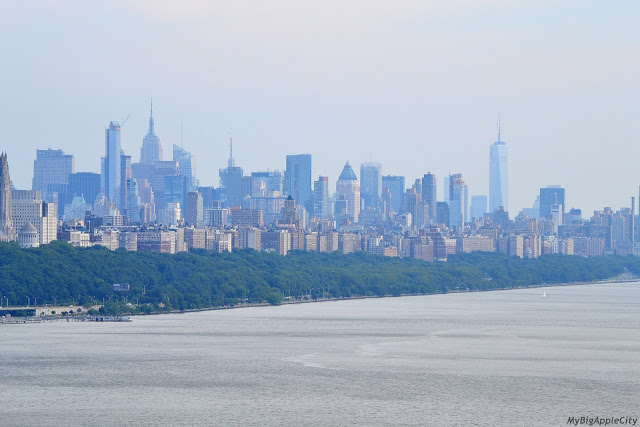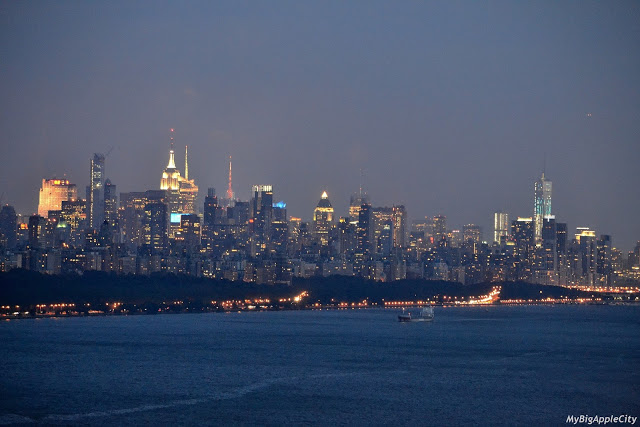 (Visited 263 times, 1 visits today)